lululemon is my favorite athletic wear line, I think that much is clear! I get so excited every time I shop there because I know I'm gonna walk away with some incredible, high-quality piece to love. But if you think that all lululemon workout gear is made alike, I have news for you—it's not! I mean, it's all amazing quality that's for sure. But the actual materials they offer vary from piece to piece, so I wanted to break them down for you today so you know exactly what you're buying when you buy it. 
Editor's Note: I wear size 4 in all lululemon leggings.
1. Align Leggings:
Nulu Fabric
The Nulu fabric is what the beloved Align leggings are made of, and it truly feels like butter on your skin. If you're into feeling like you basically don't have pants on at all, this material is your best option. Not only is it breathable, but it stretches in every single way so you can move even more limberly (AKA you'll be the newest yoga star). And if I'm ever out running errands, nine time out of ten, I'm wearing my Align leggings.
Body: 80% Nylon / 20% Lycra® elastane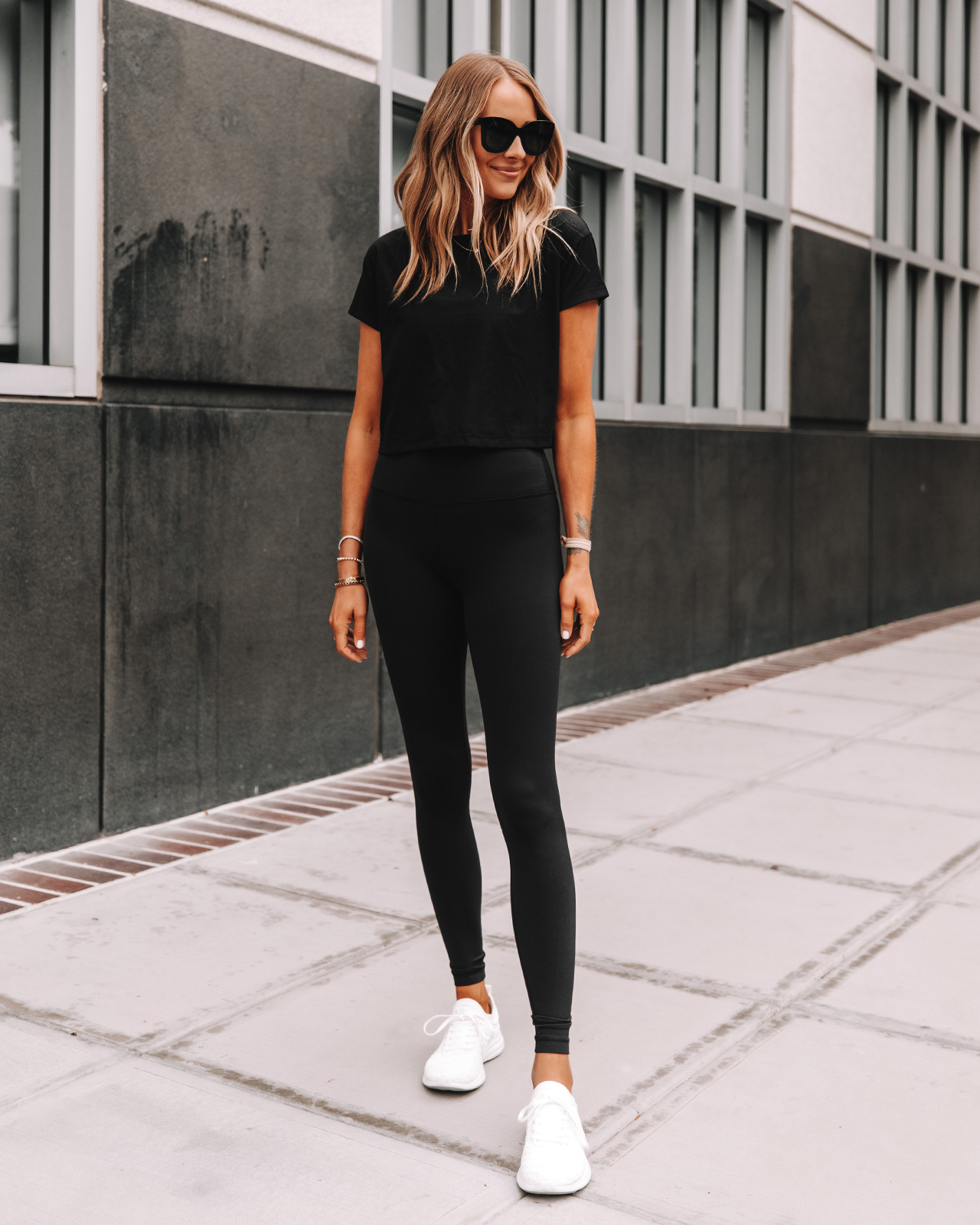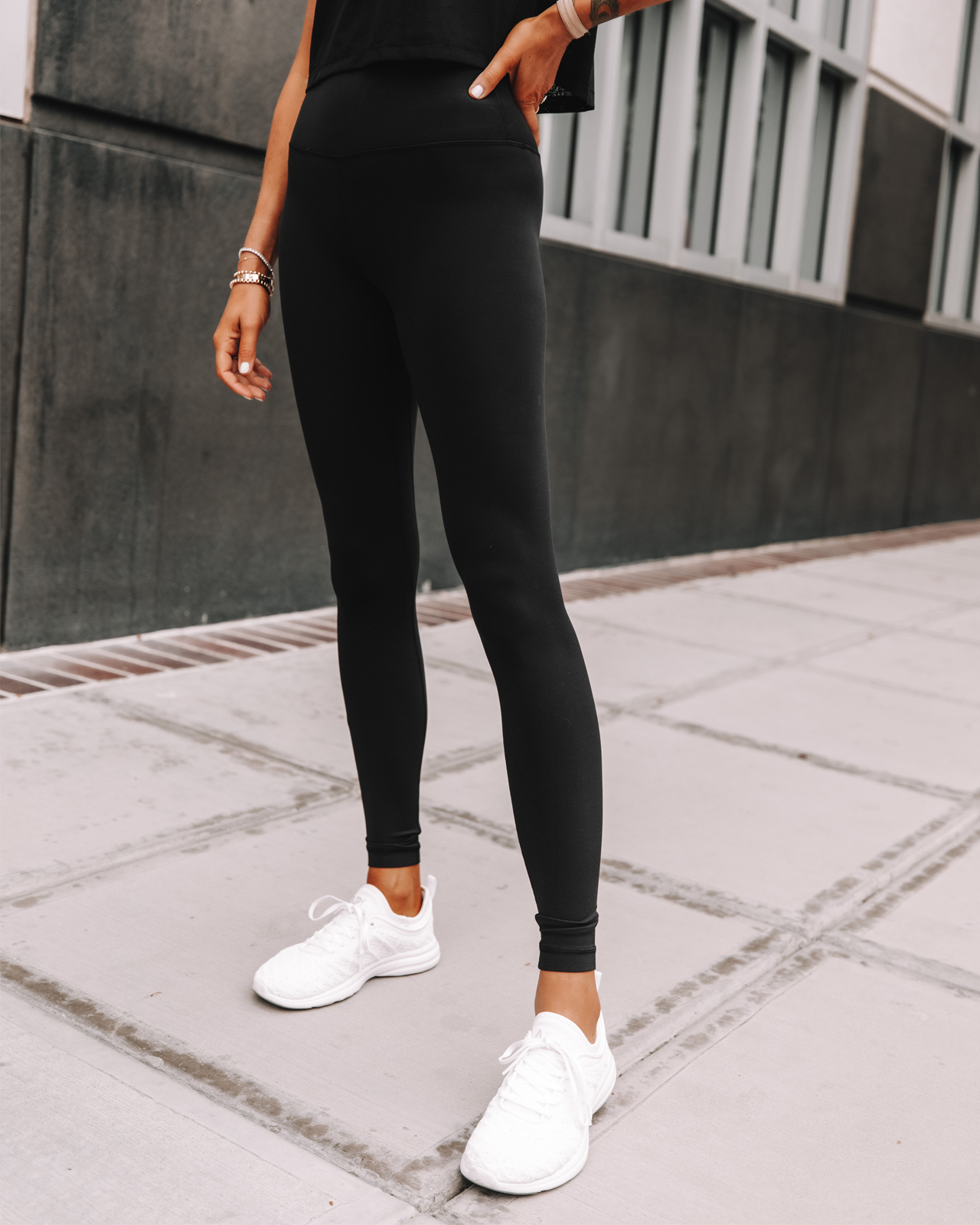 2.
Fast & Free:
Nulux Fabric
For the runners, the Nulux fabric is great. Like its cousin, the Nulu, it's weightless but it brings something else to the table with it's cool touch! Literally, this material doesn't get hot. More than that, it's moisture-wicking so it defends sweat more than your average legging. The Nulux fabric is definitely ideal for runners and the lululemon's Fast & Free leggings are my favorite option in this fabric.
Body: 84% Nylon, 16% Lycra® elastane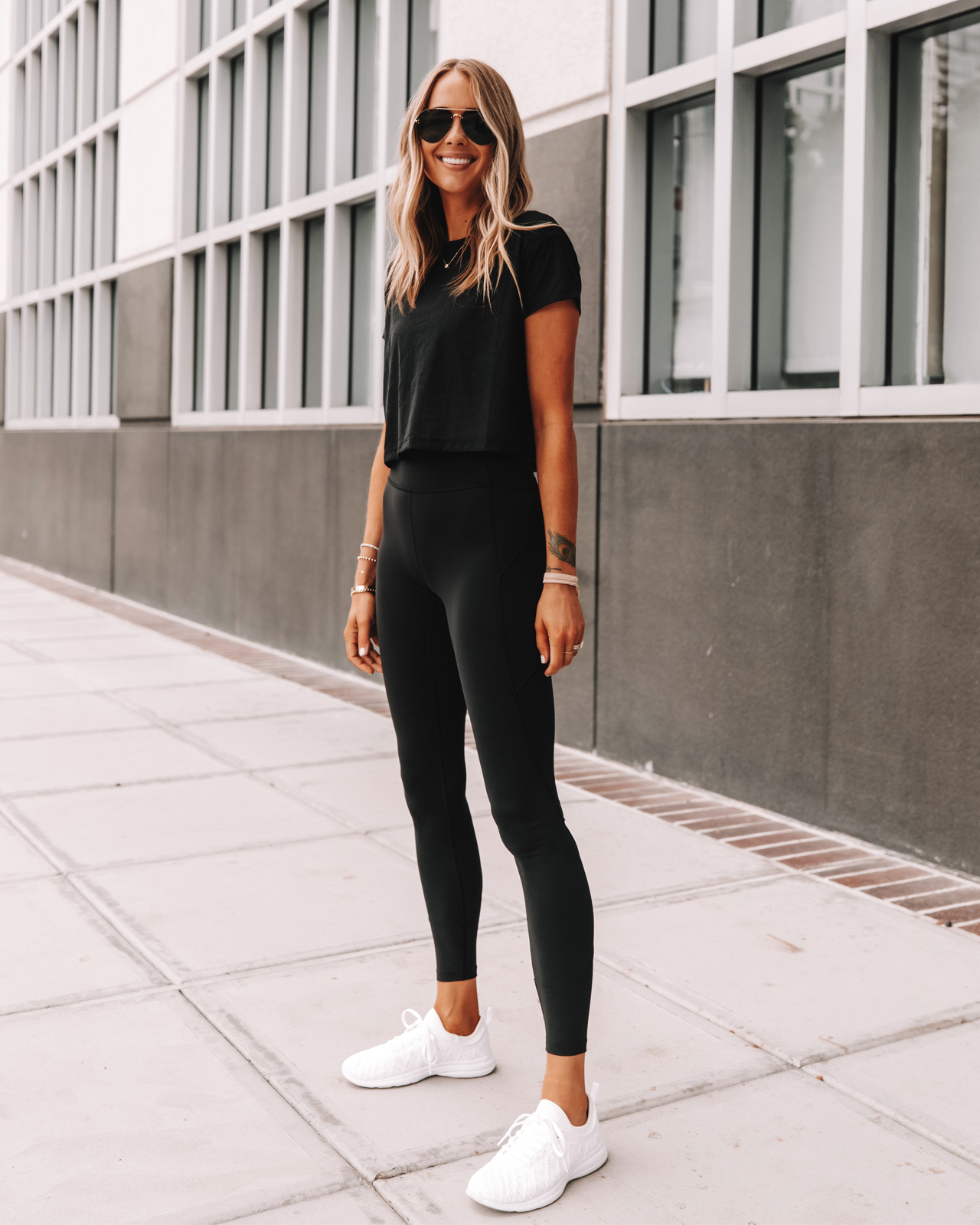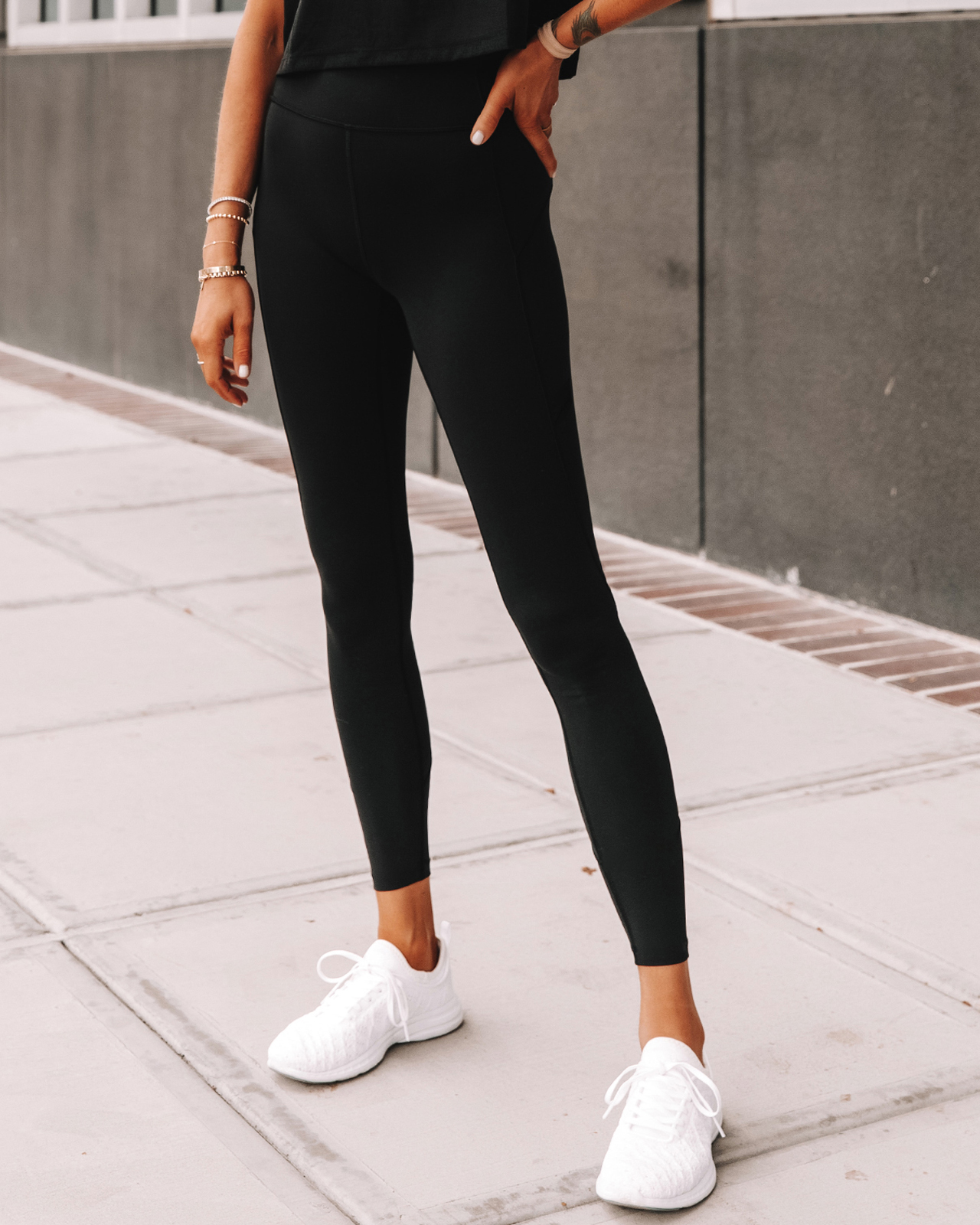 3. Wunder Under: Luxtreme Fabric
The Luxtreme fabric is what my personal favorite lululemon leggings are made of—the Wunder Under. Whether you're running, lifting, or doing yoga, the Luxtreme fabric is breathable, sweat-wicking, and super smooth with a cool handfeel, which feels amazing on the skin. The biggest plus, though, is how high-waisted they are! That high coverage really makes all the difference when you're pulling them on to workout. Hands down my favorite leggings!
Body:69% Nylon, 31% Lycra® elastane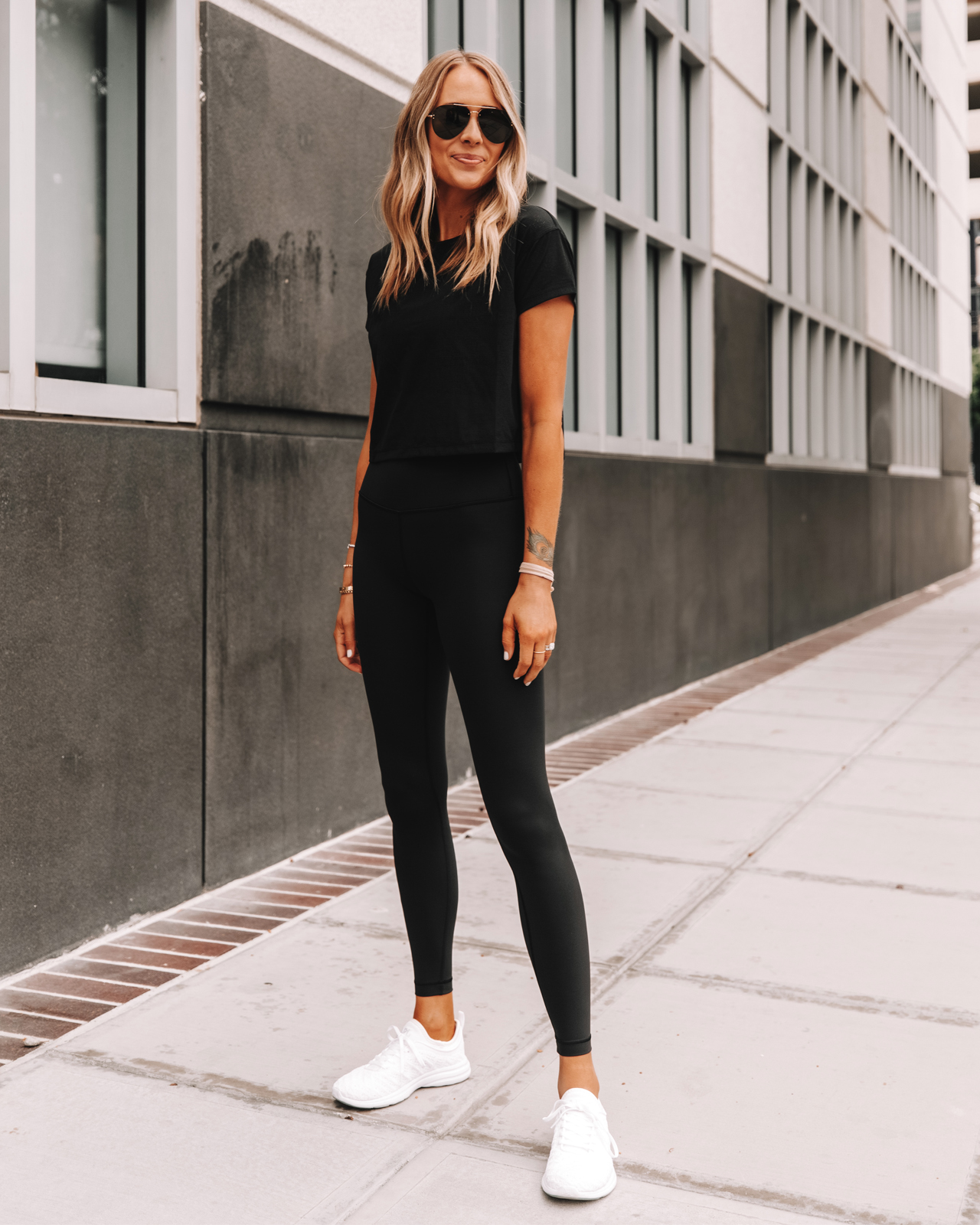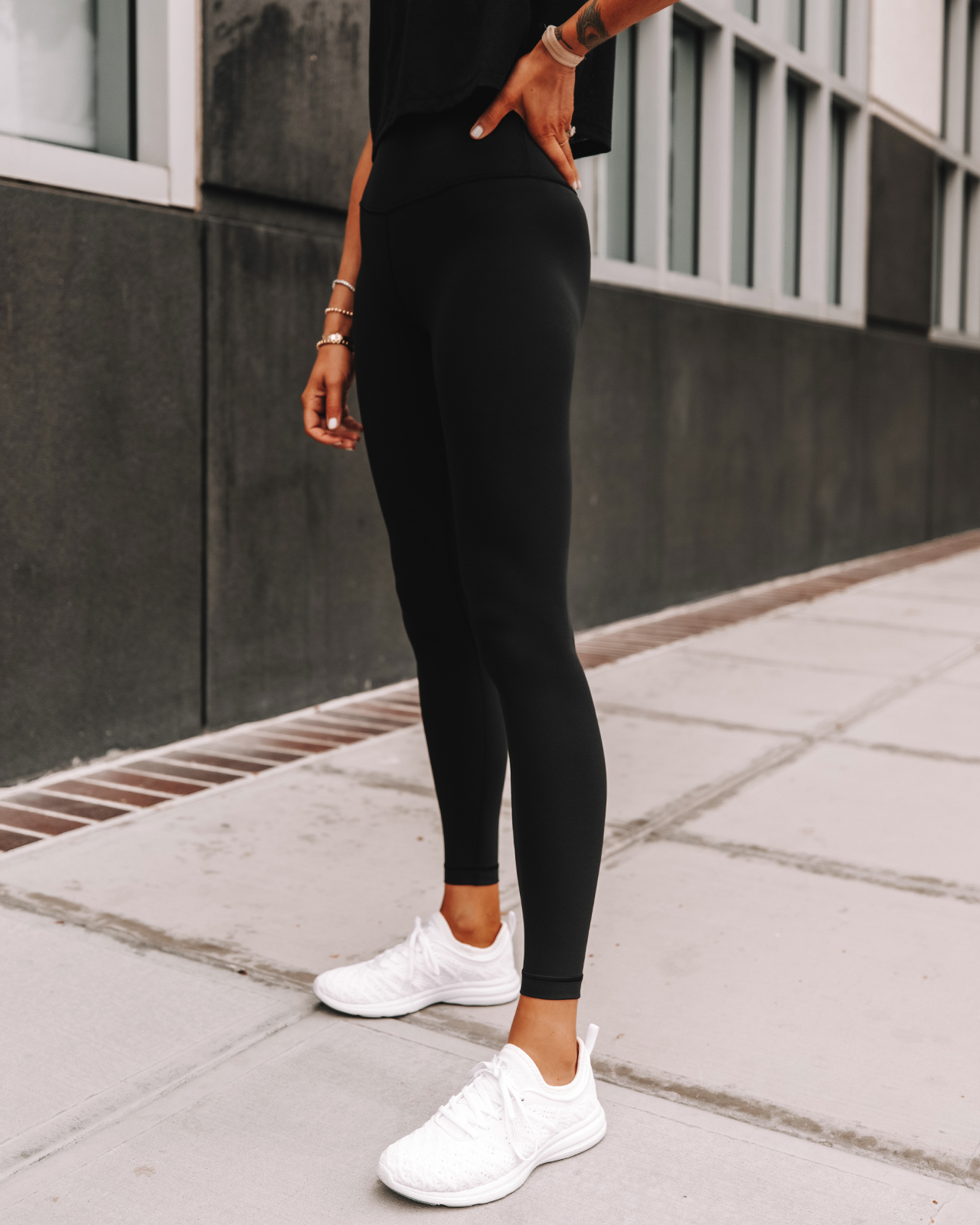 4.
Speed Up Tight: 
Luxtreme Fabric
Again in the Luxtreme fabric are the Speed Up Tights. These leggings are designed for running. The fabric offers the same four-way stretch and is so breathable; perfect for those long runs. Sweat-wicking, cool hand feel, and added  Lycra® fibre for stretch and shape retention. With multiple pockets for your phone, ID, and keys, these will be your new favorite running leggings. This post shows the leggings in action!
Body: 69% Nylon, 31% Lycra® elastane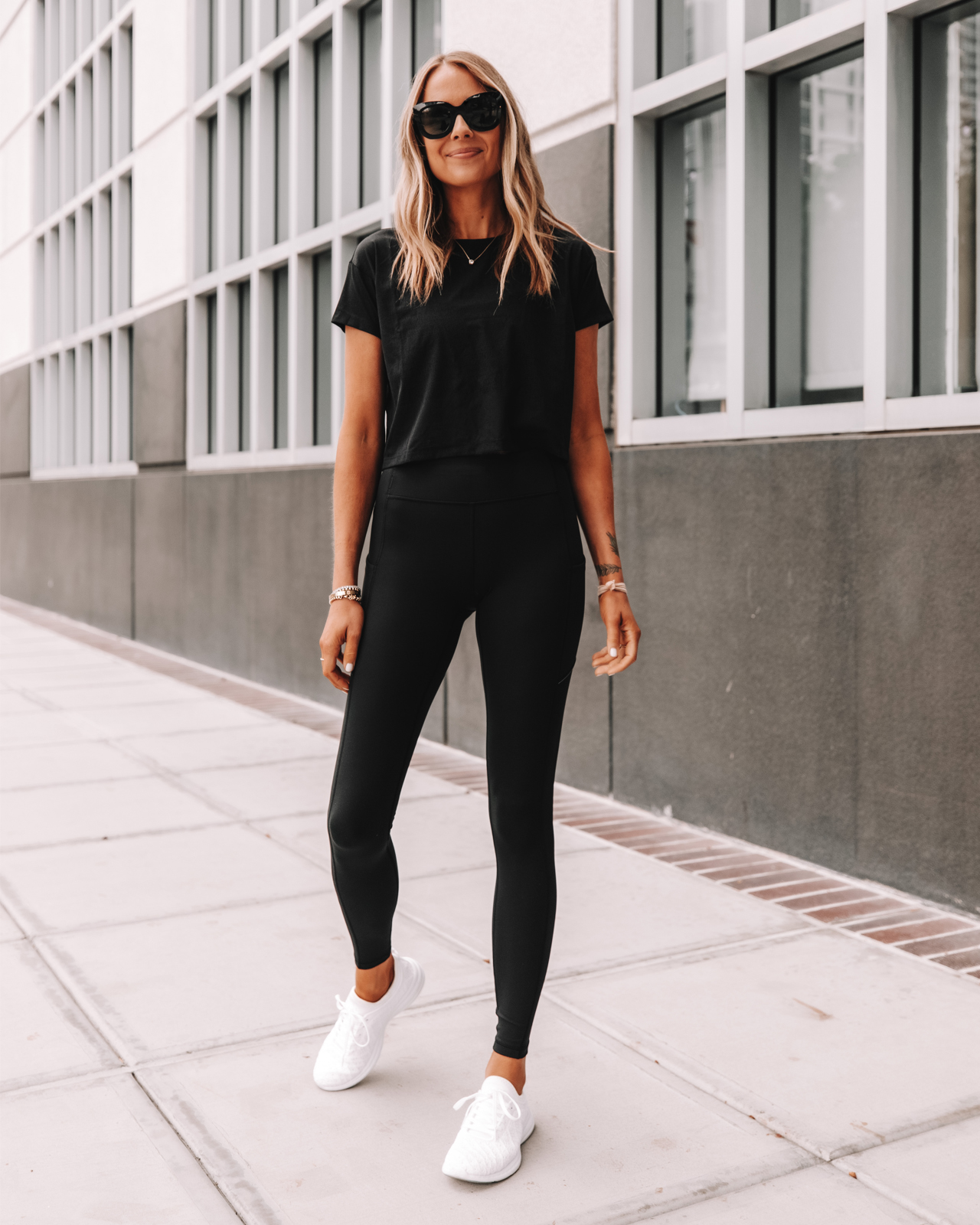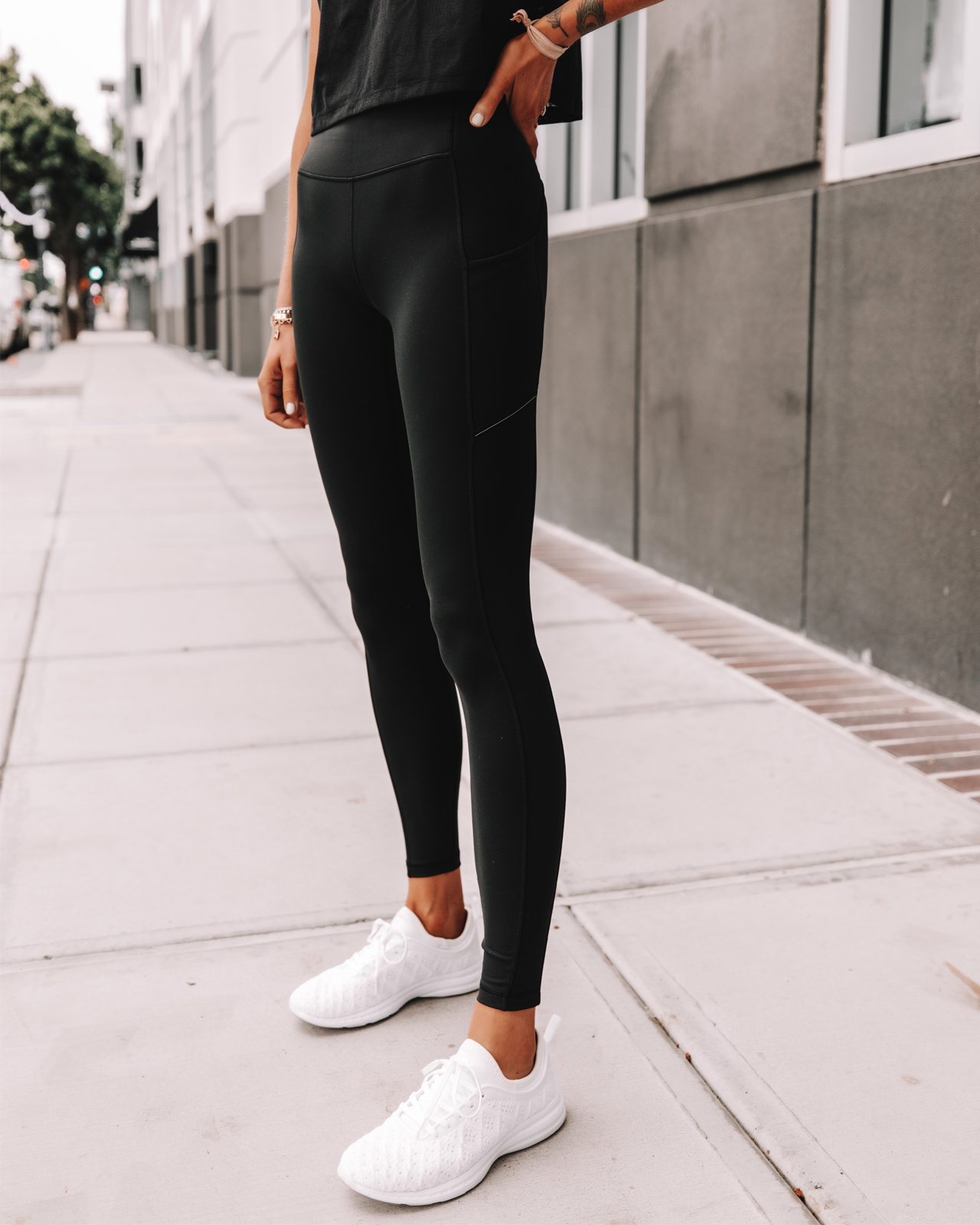 5. Everlux Fabric: Power Within (not pictured)
The Everlux fabric is even more quick drying than its cousins and has dual sensation, meaning they're cool to the touch but sleek on the inside as well. If you tend to workout in stuffy, heated studios (obviously not right now with everything going on in the world, but someday soon!), anything made with the Everlux fabric is ideal for you! 
Read this post to see the Everlux in action.
6. Luon Fabric: Wunder Under High Rise (not pictured)
If maximum support and coverage are what you look for in workout leggings, lululemon's Luon fabric is more than likely up your alley. Somehow, they're cottony soft and up for anything. In fact, this fabric is where it all started!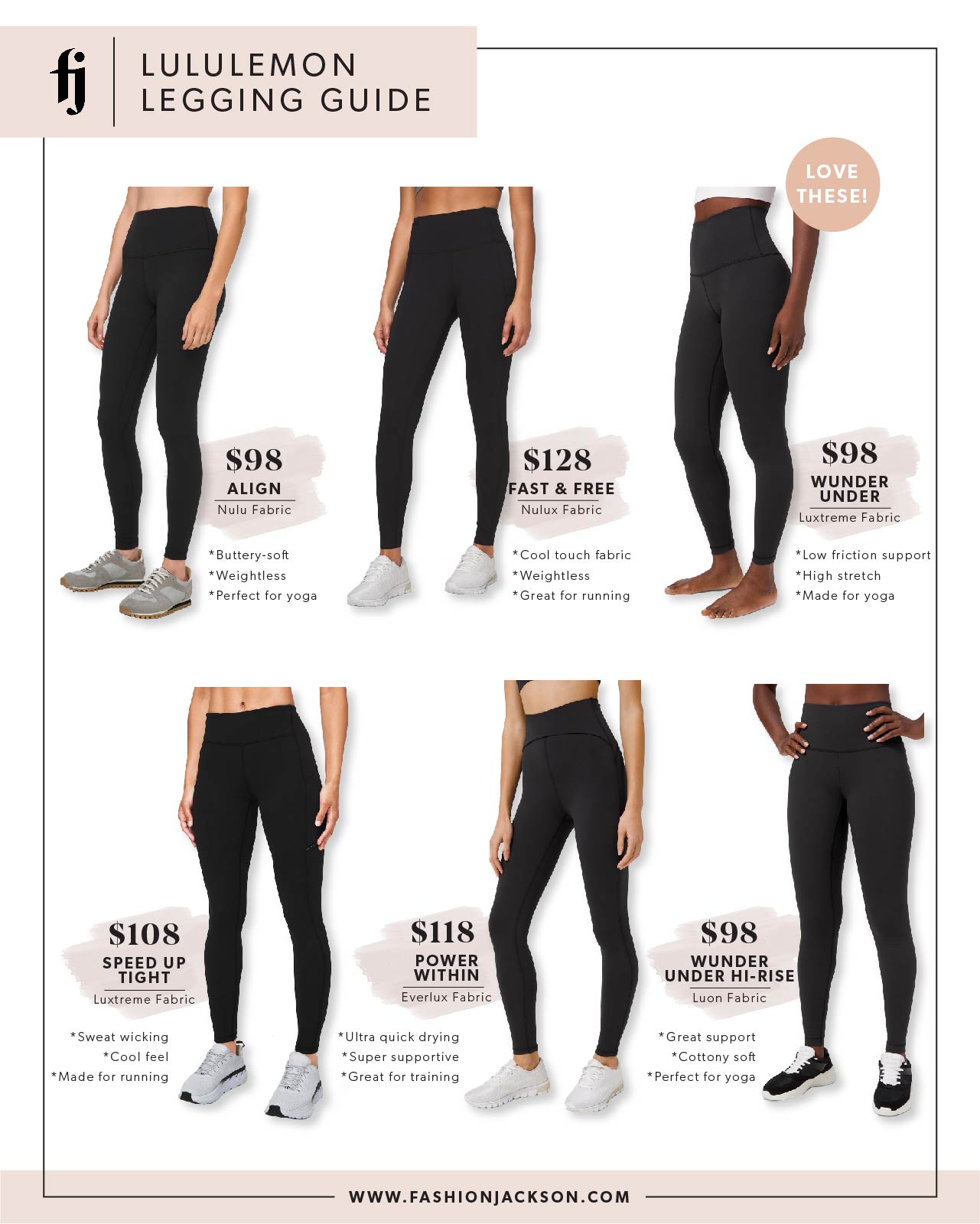 Photos: Arielle Levy
This post may contain affiliate links, meaning when you click the links and make a purchase, we receive a commission.