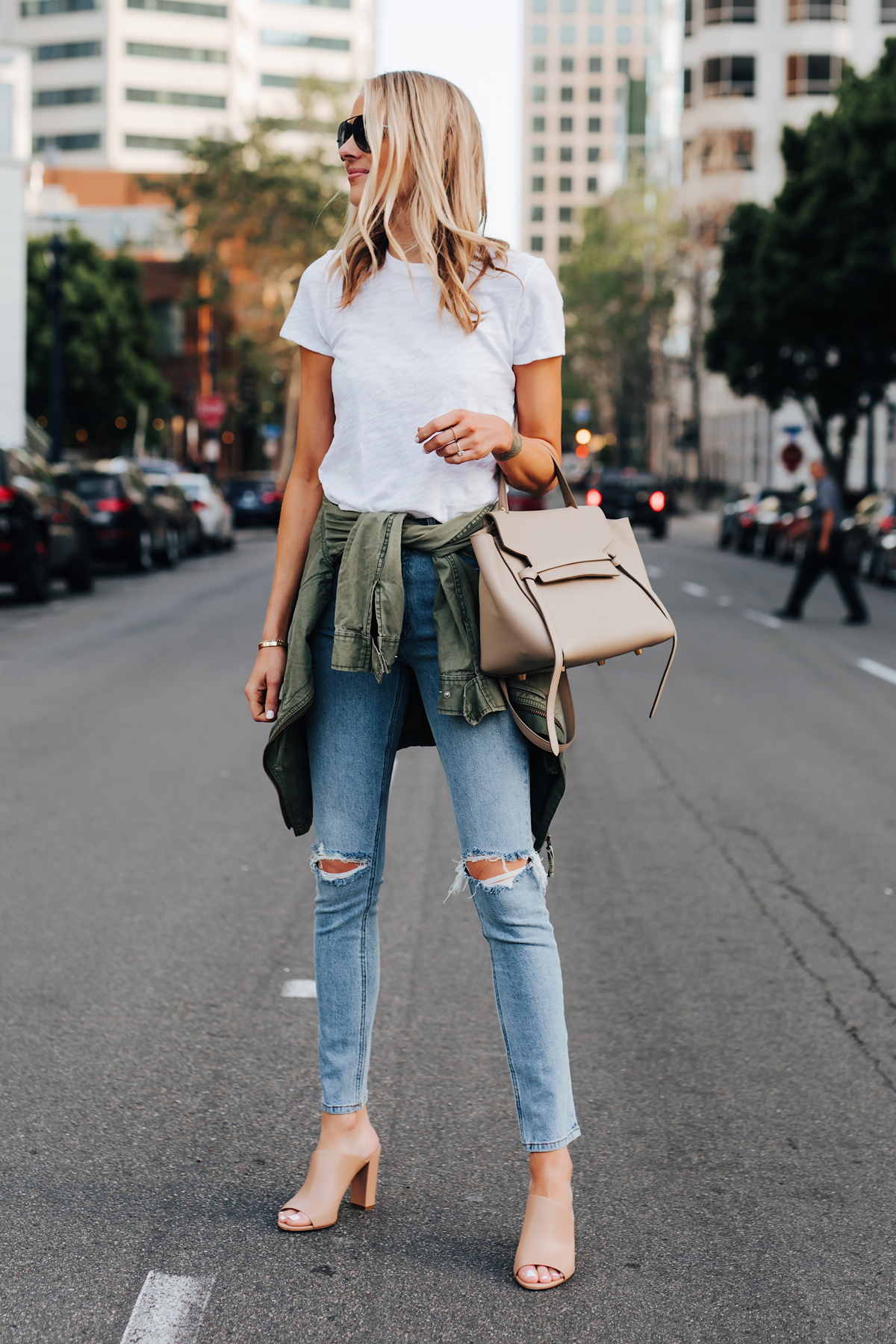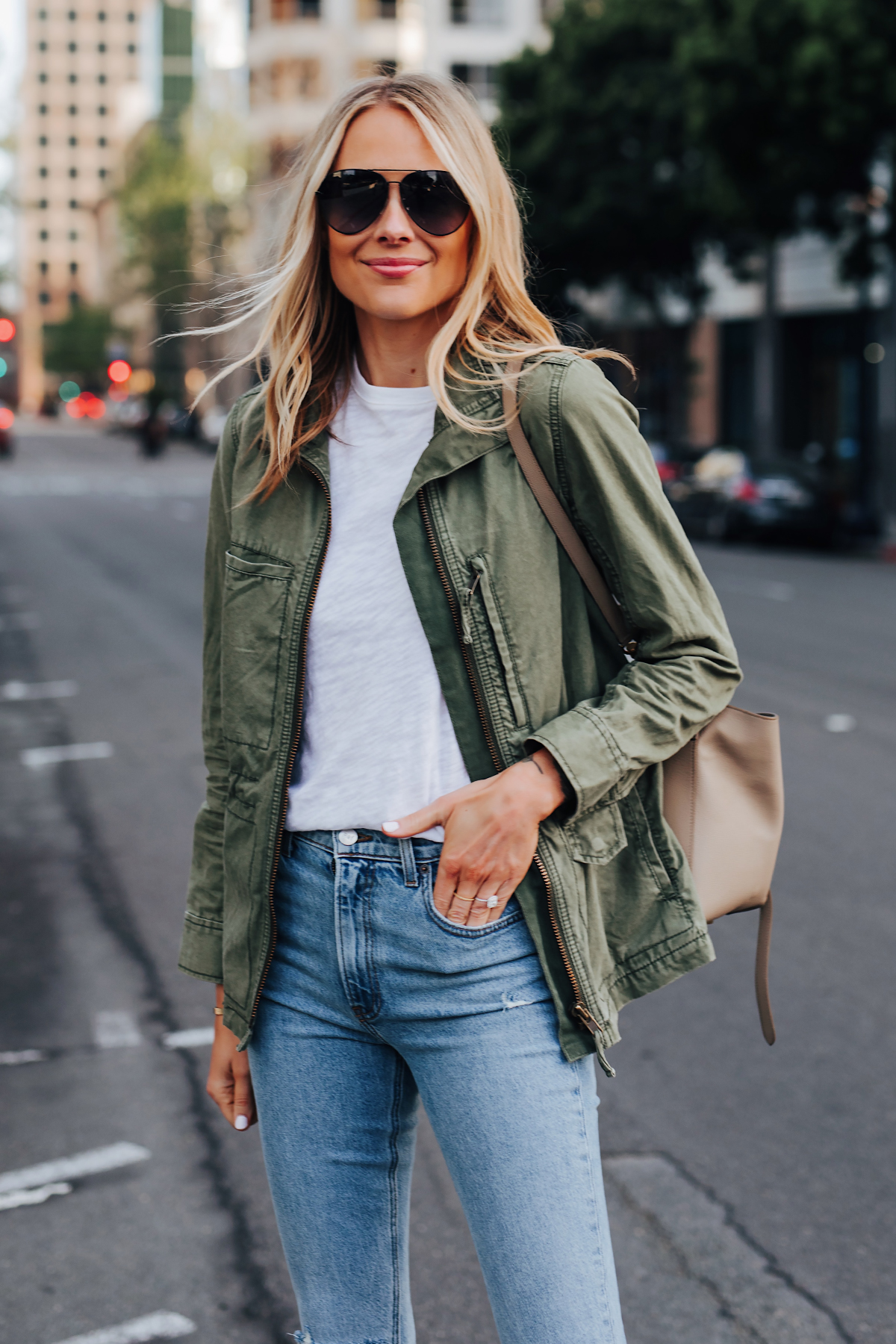 Recently a lot of you have been asking me what items are essential to get for the spring season. I'm always a big fan of layer jackets this time of year for those chilly mornings/nights. For me, I love to look to Nordstrom when I'm in need of a closet refresh for new season items. And if you've been following me on Instagram for the past few weeks, it should come as no surprise to you that this green utility jacket is one of my favorite styles to wear. Pretty sure I've worn in 10 times in the last month! I've actually had this jacket for years and as you may know I'm all about finding wardrobe staples that can be worn over and over season after season. This green utility jacket from Nordstrom has proven itself to be one of the most versatile jackets in my closet.
While I love this jacket year-round, I find myself wearing it the most during spring, and more than any other jacket I have. My denim jacket comes in a very close second, but there is something about adding a little pop of neutral color to my outfits that gets me excited for spring. What's great about this jacket is it looks effortlessly chic with a basic t-shirt & jeans combo, but can also be worn over a casual dress with heels, or even a relaxed look with leggings and sneakers. The options are simply endless and in my opinion this green utility jacket will never go out of style.
Nordstrom has so many great options to choose from - I'm loving all the unique details in each one. If there's one thing on your list to add to your spring wardrobe, make sure its the green utility jacket.
Green Utility Jackets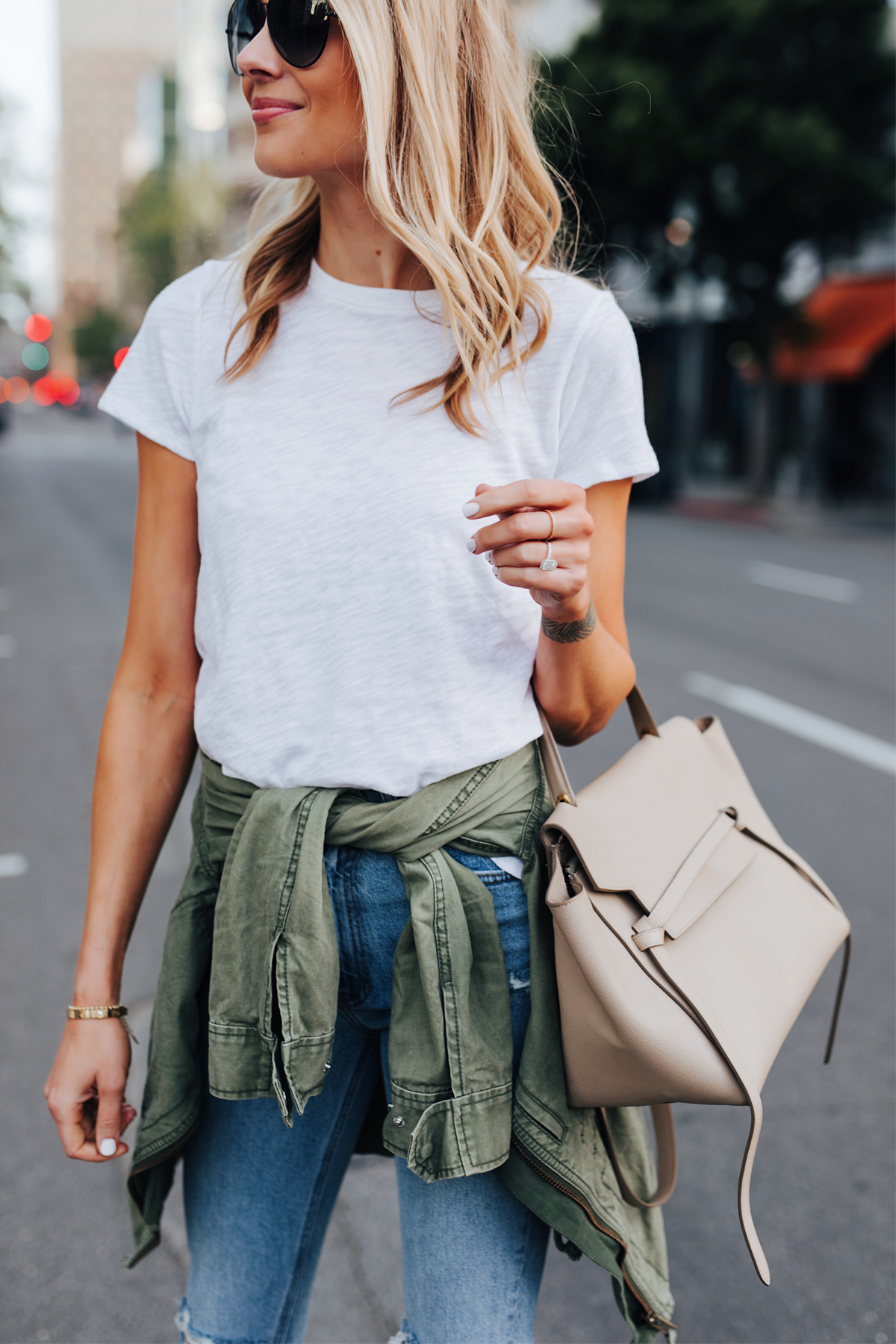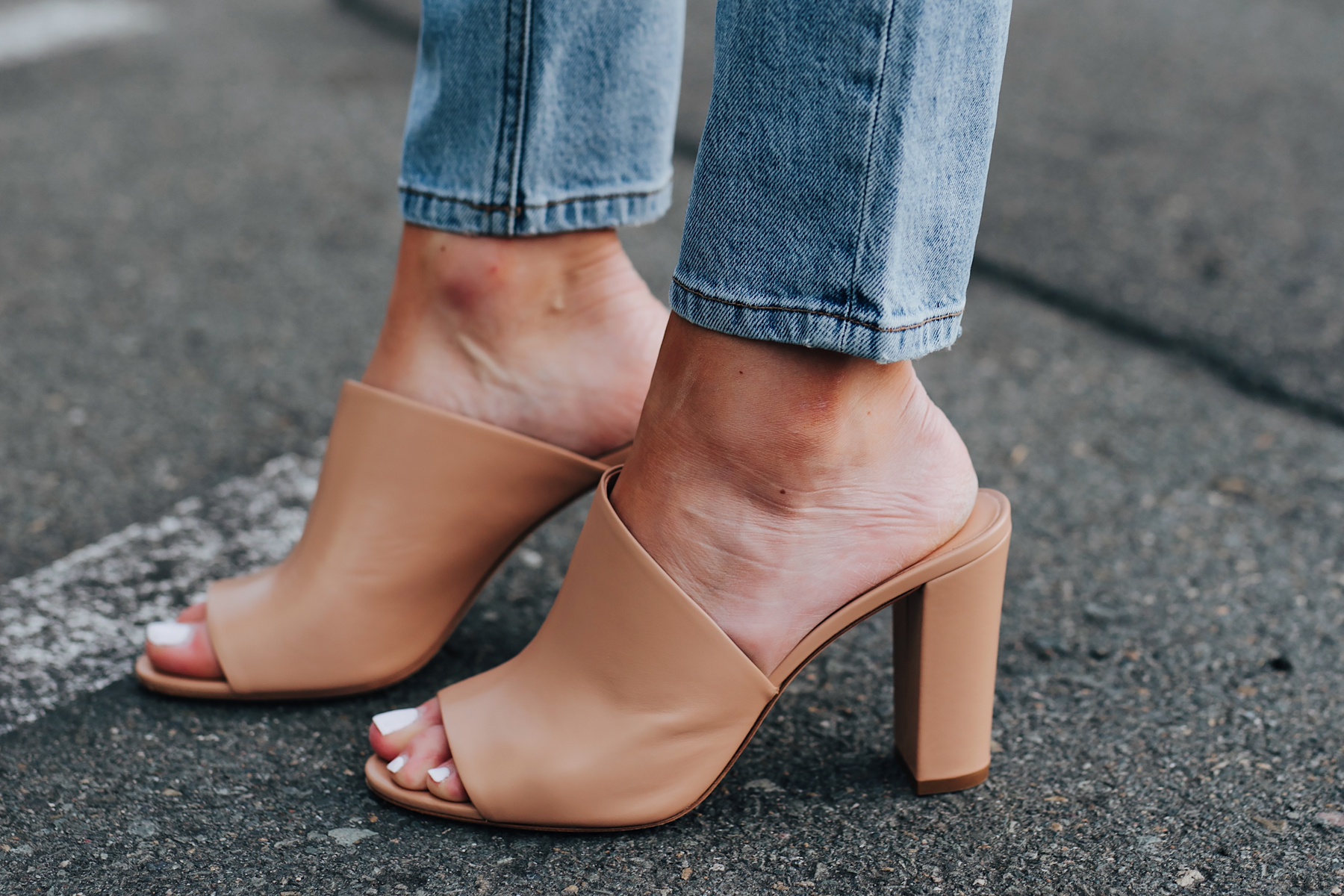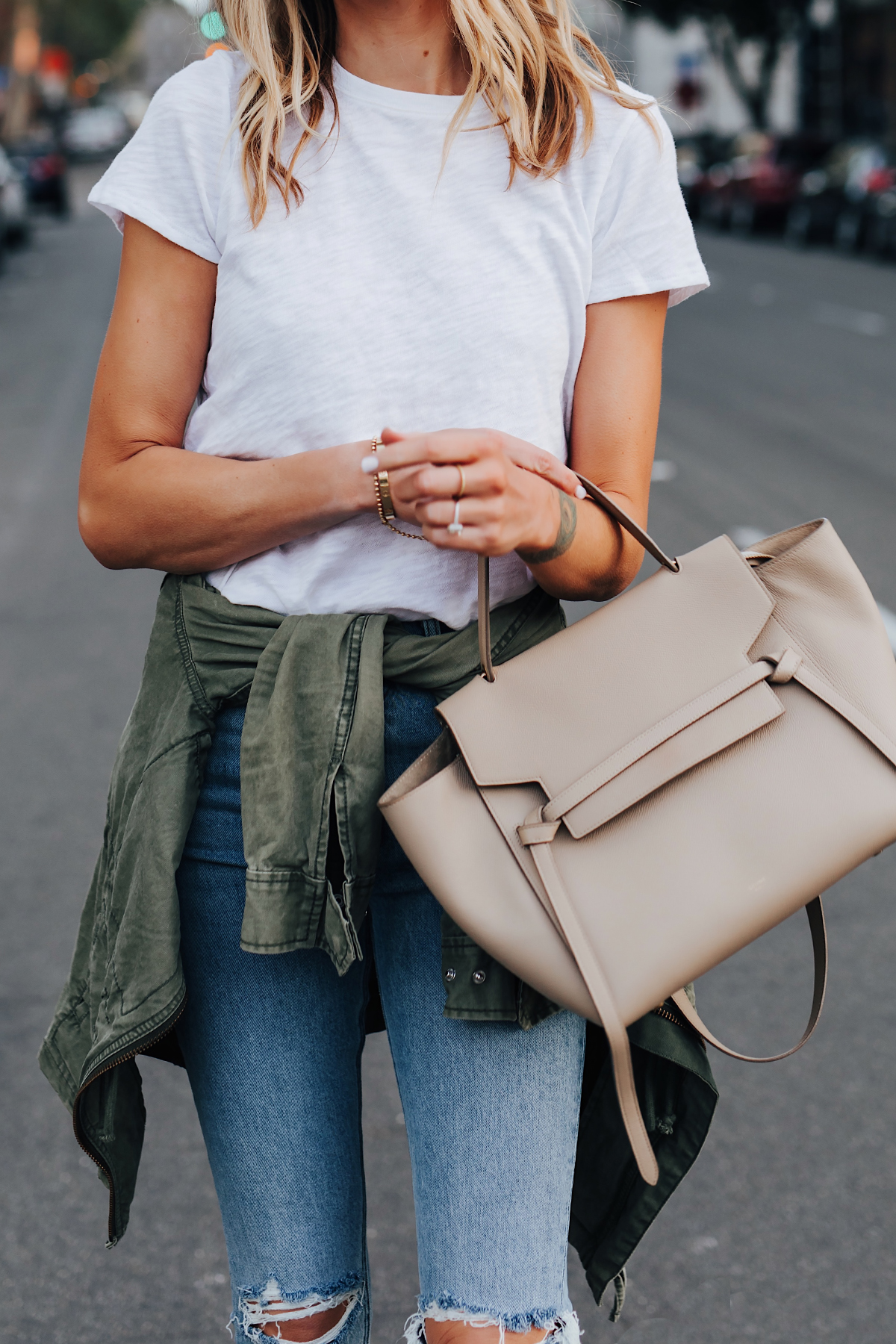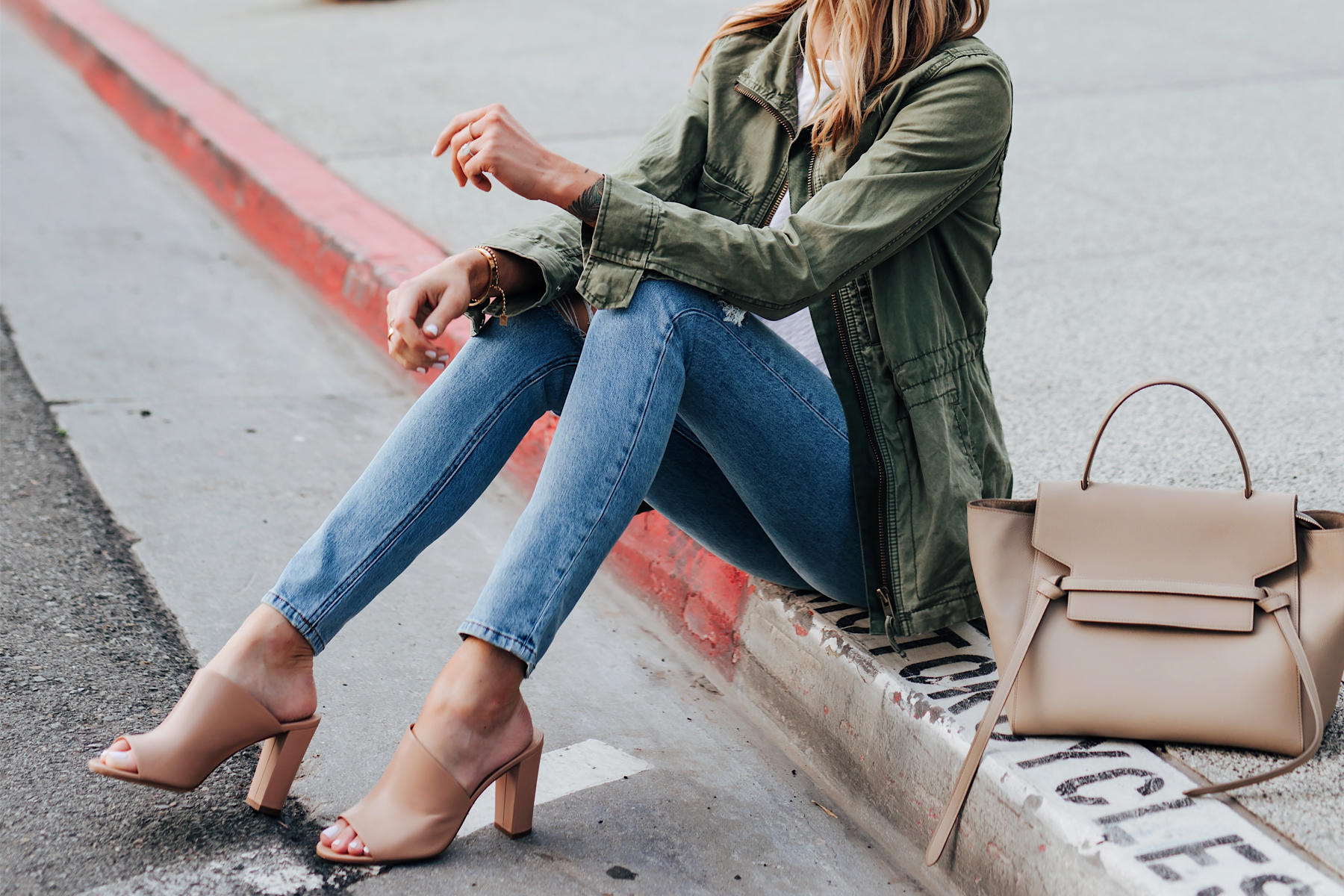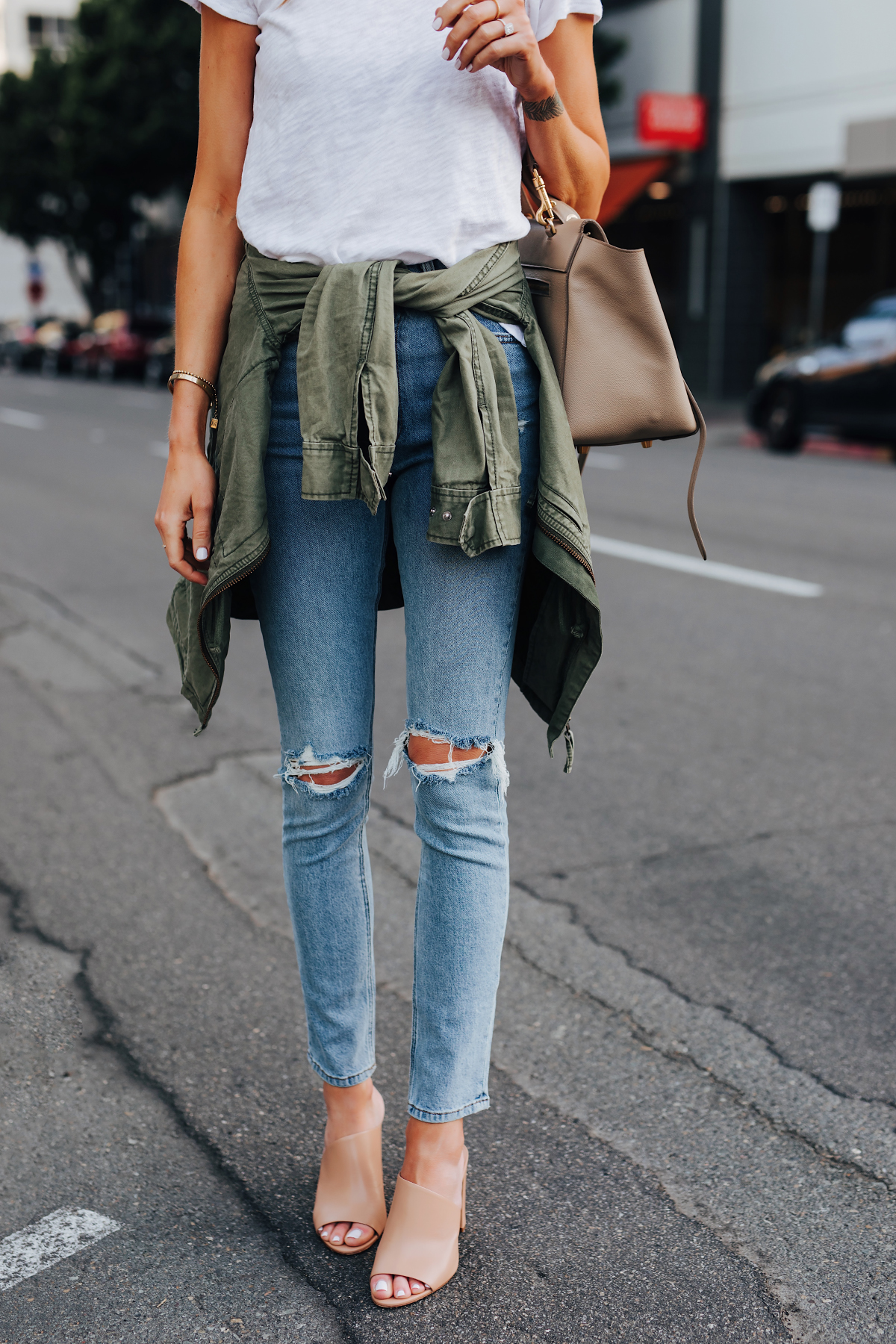 A special thank you to Nordstrom for sponsoring this post. All thoughts and opinions are my own.
Photos: Arielle Levy