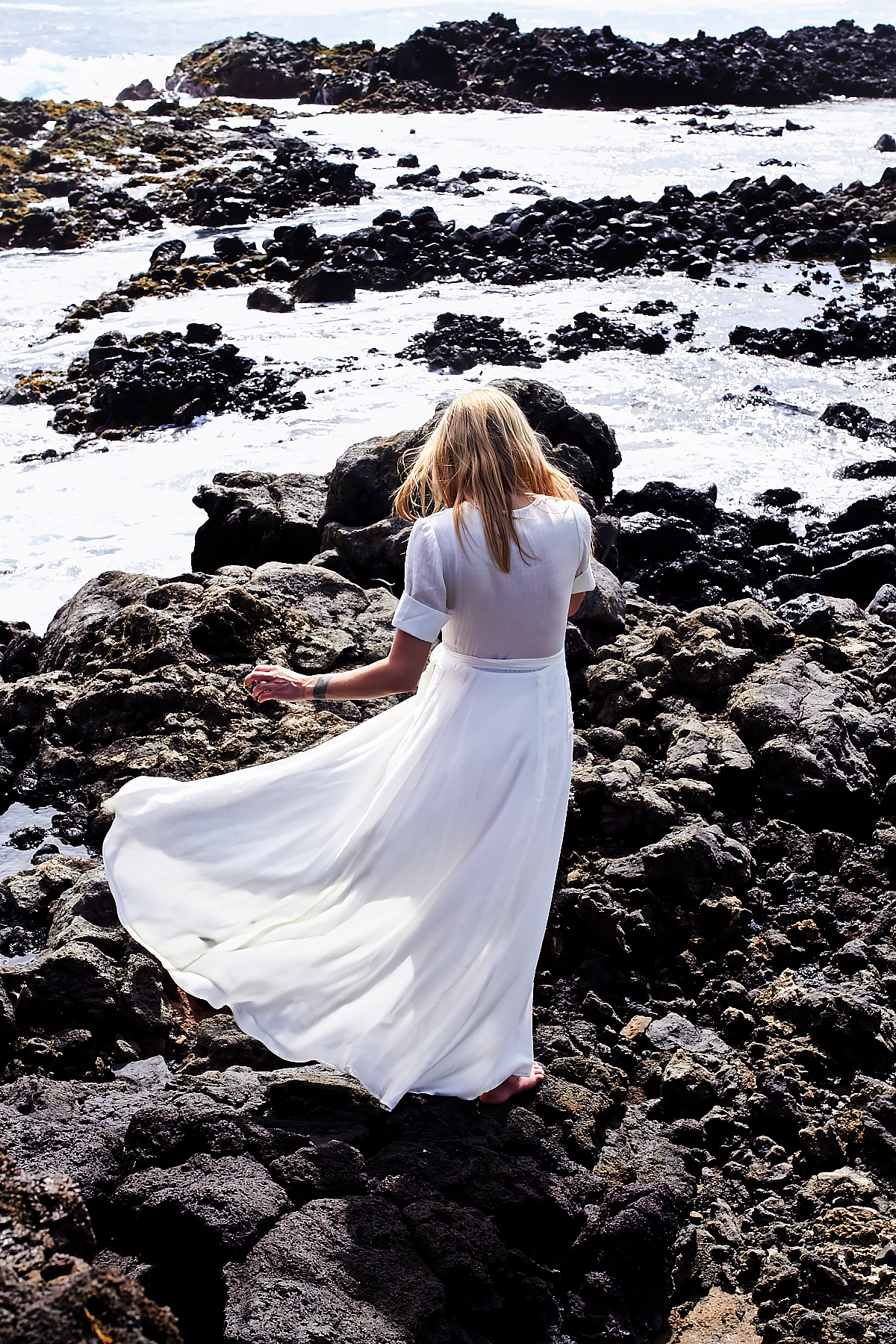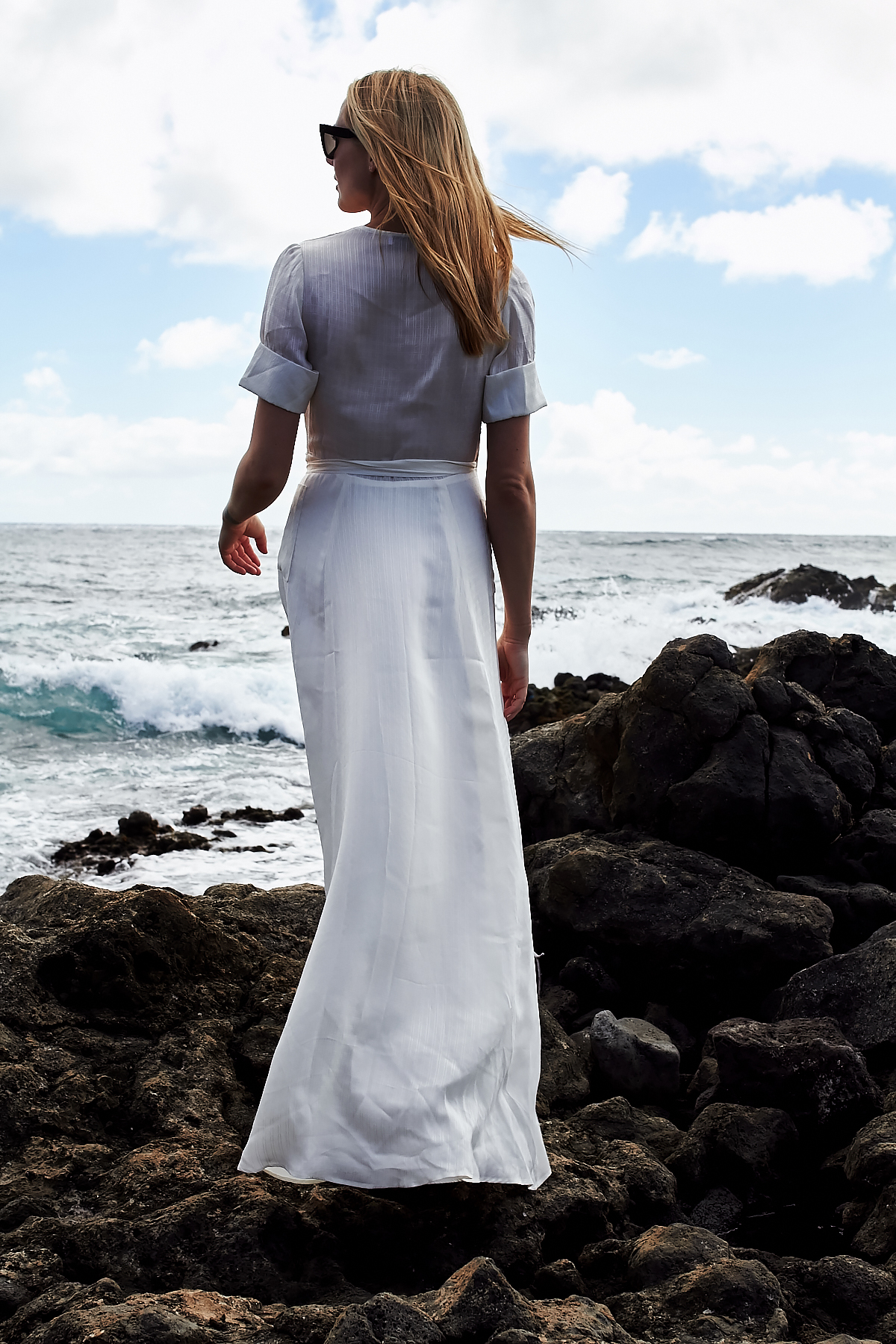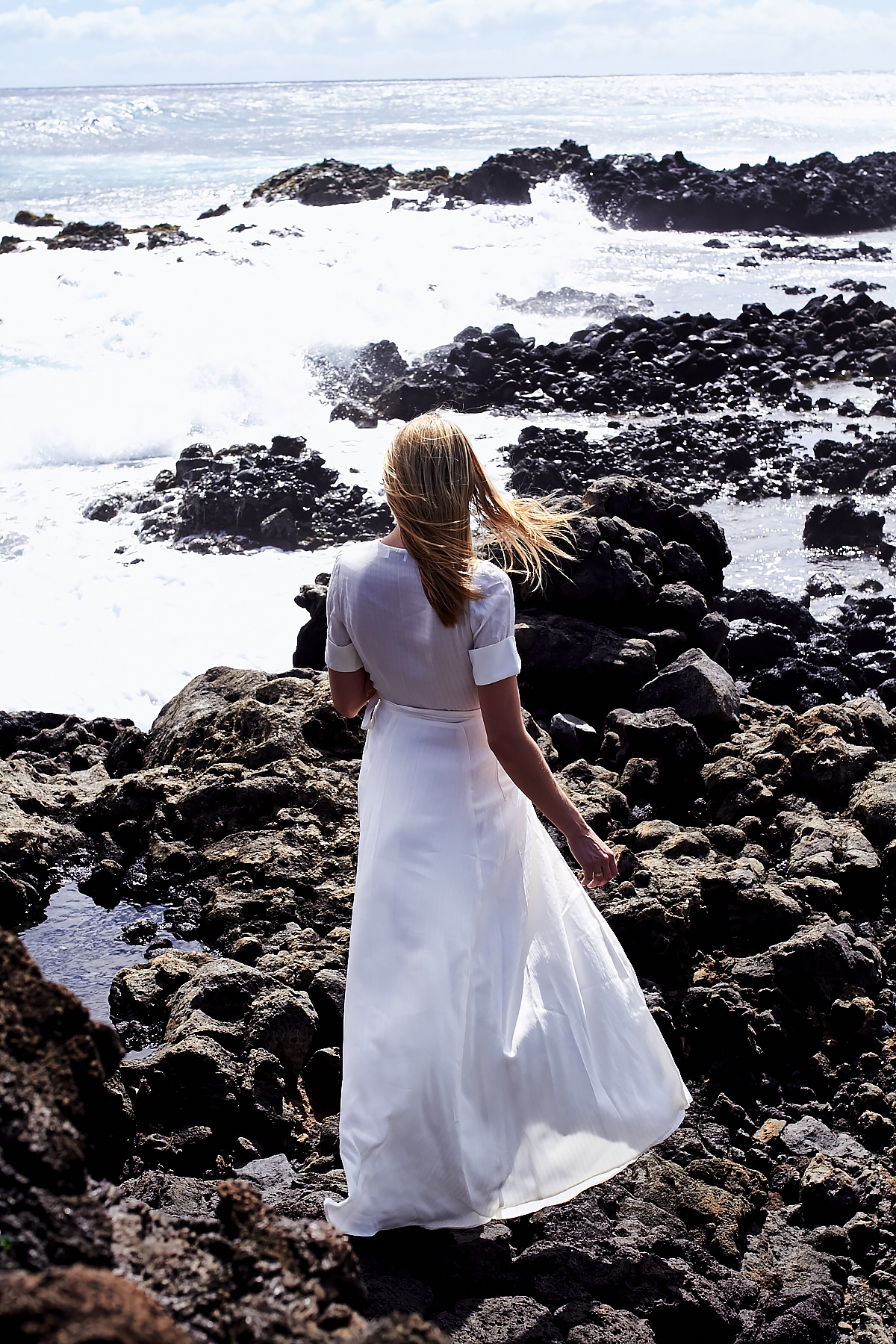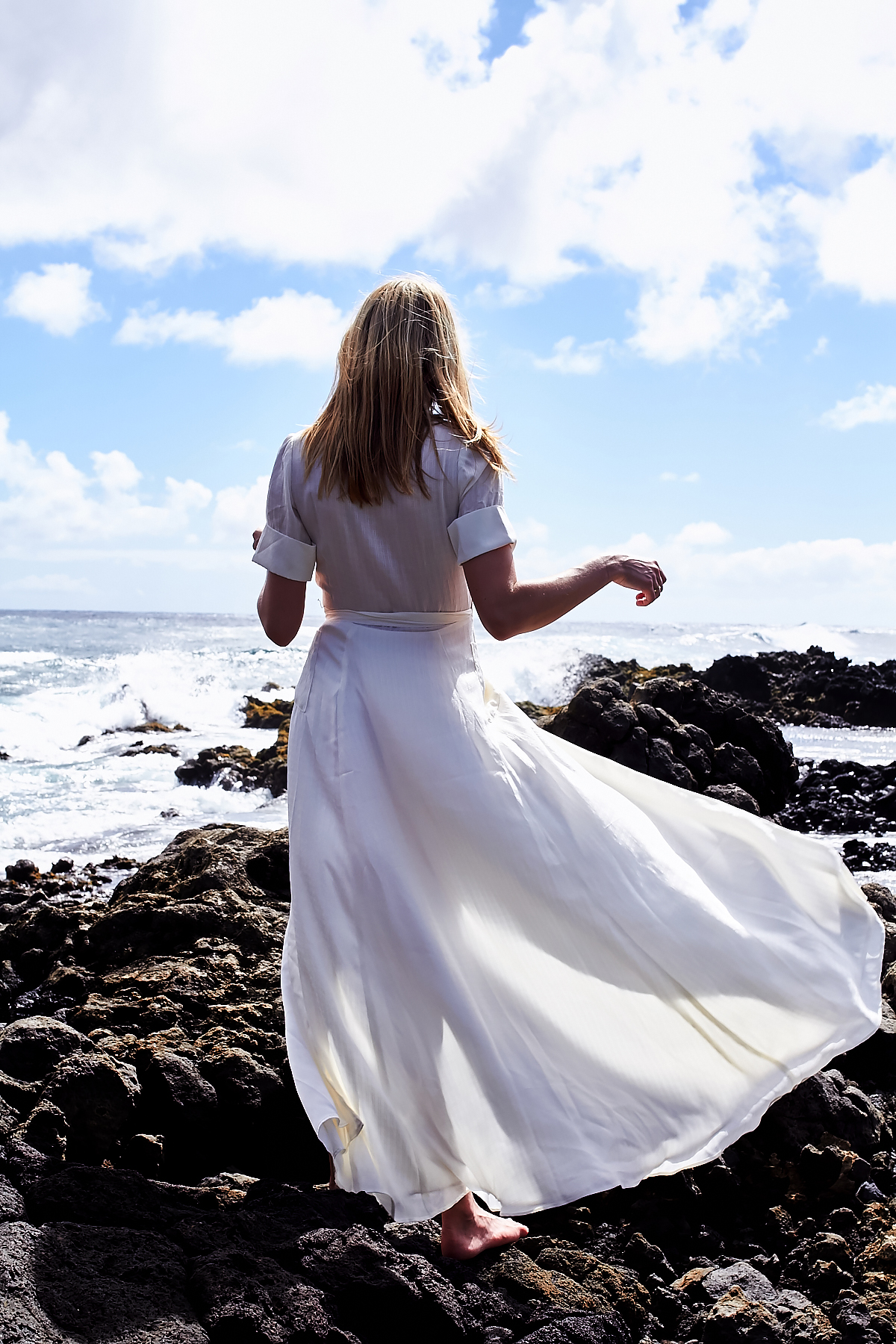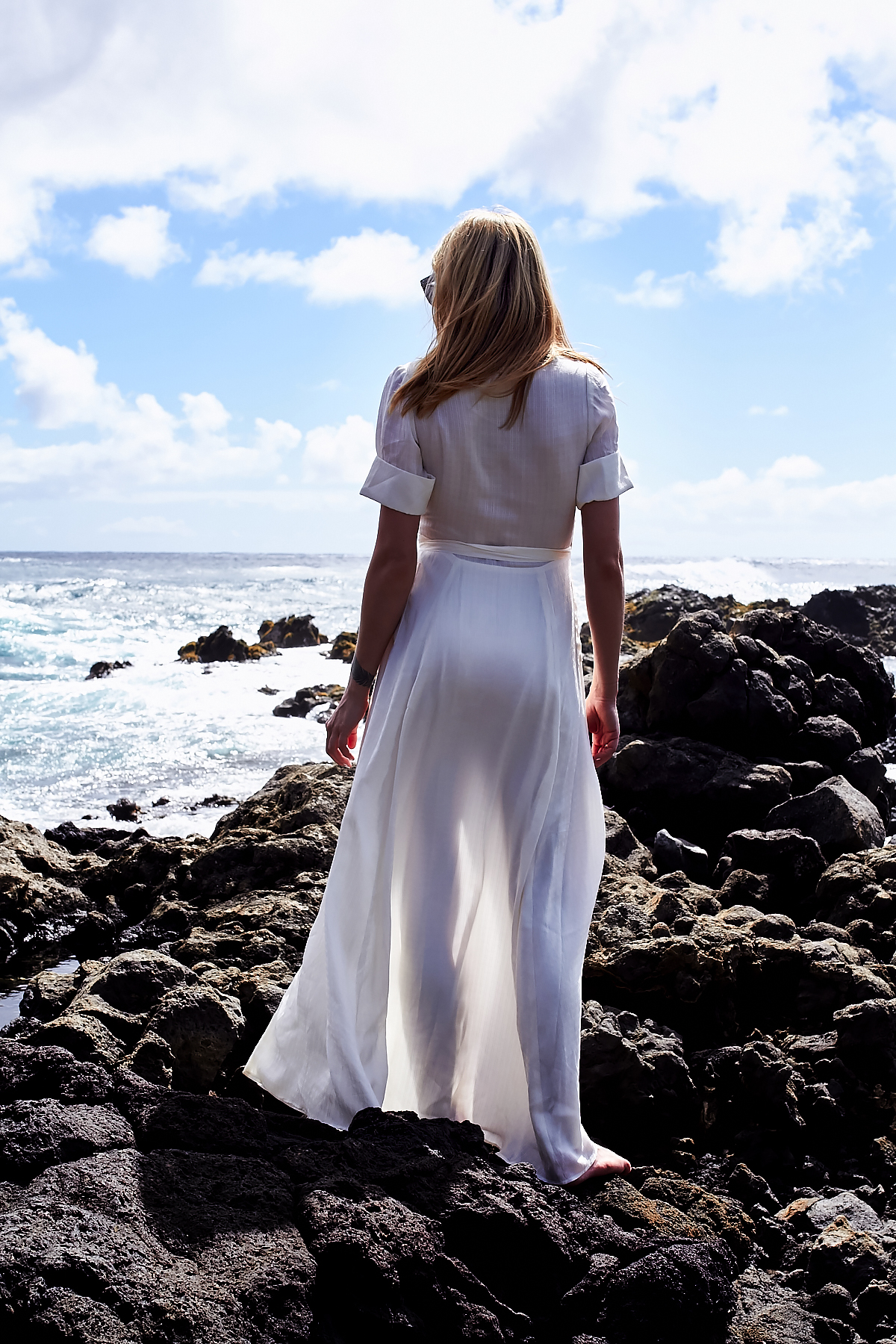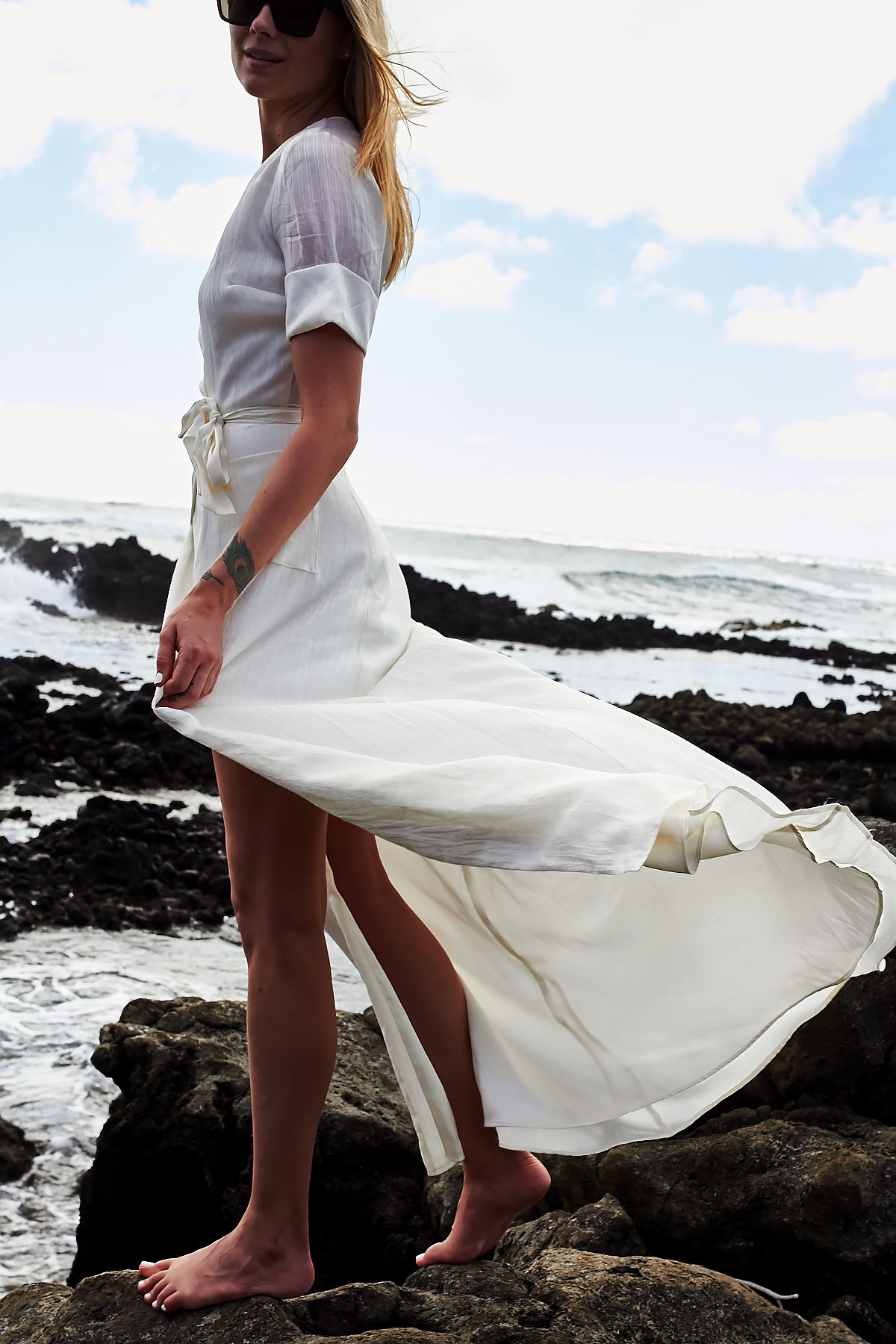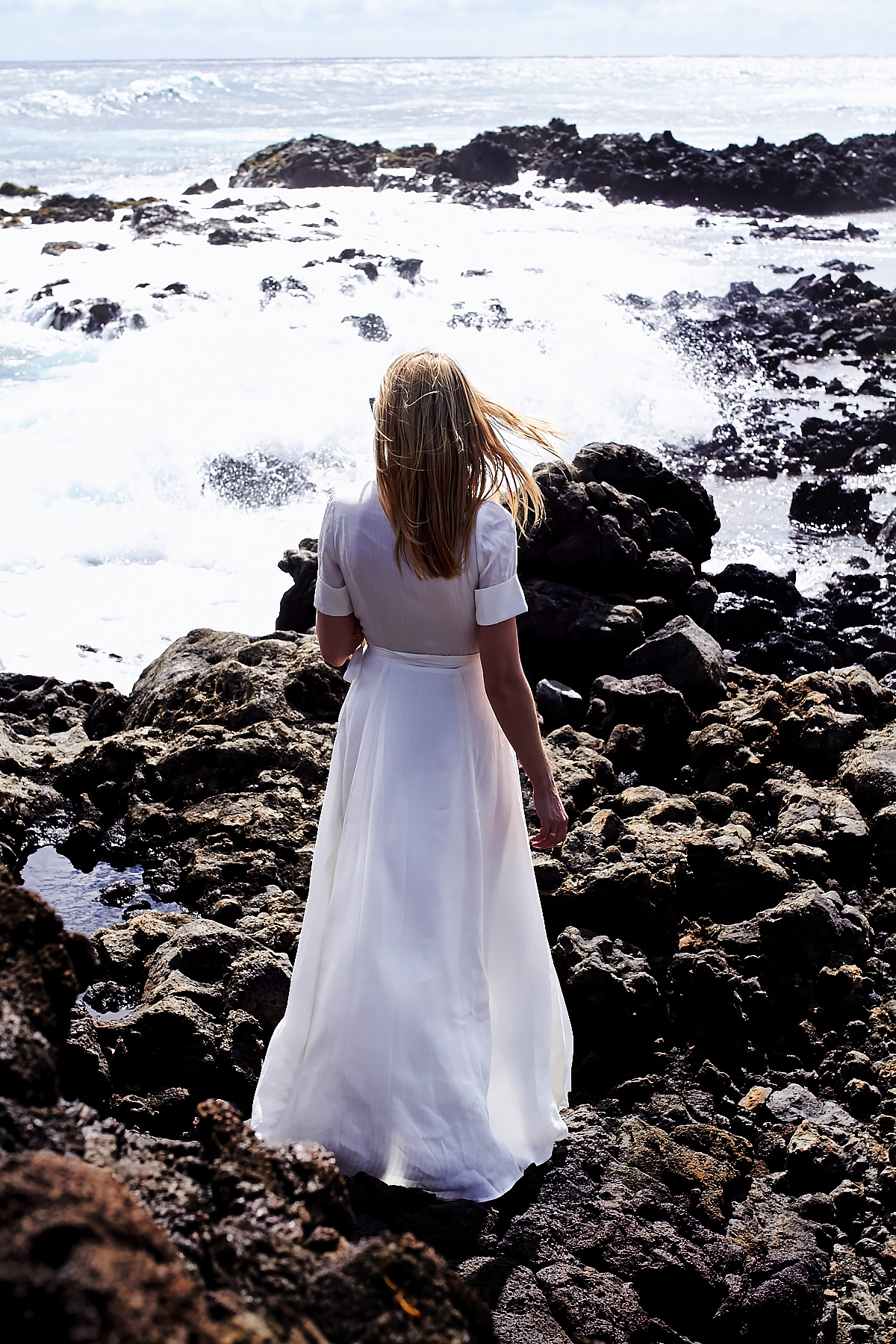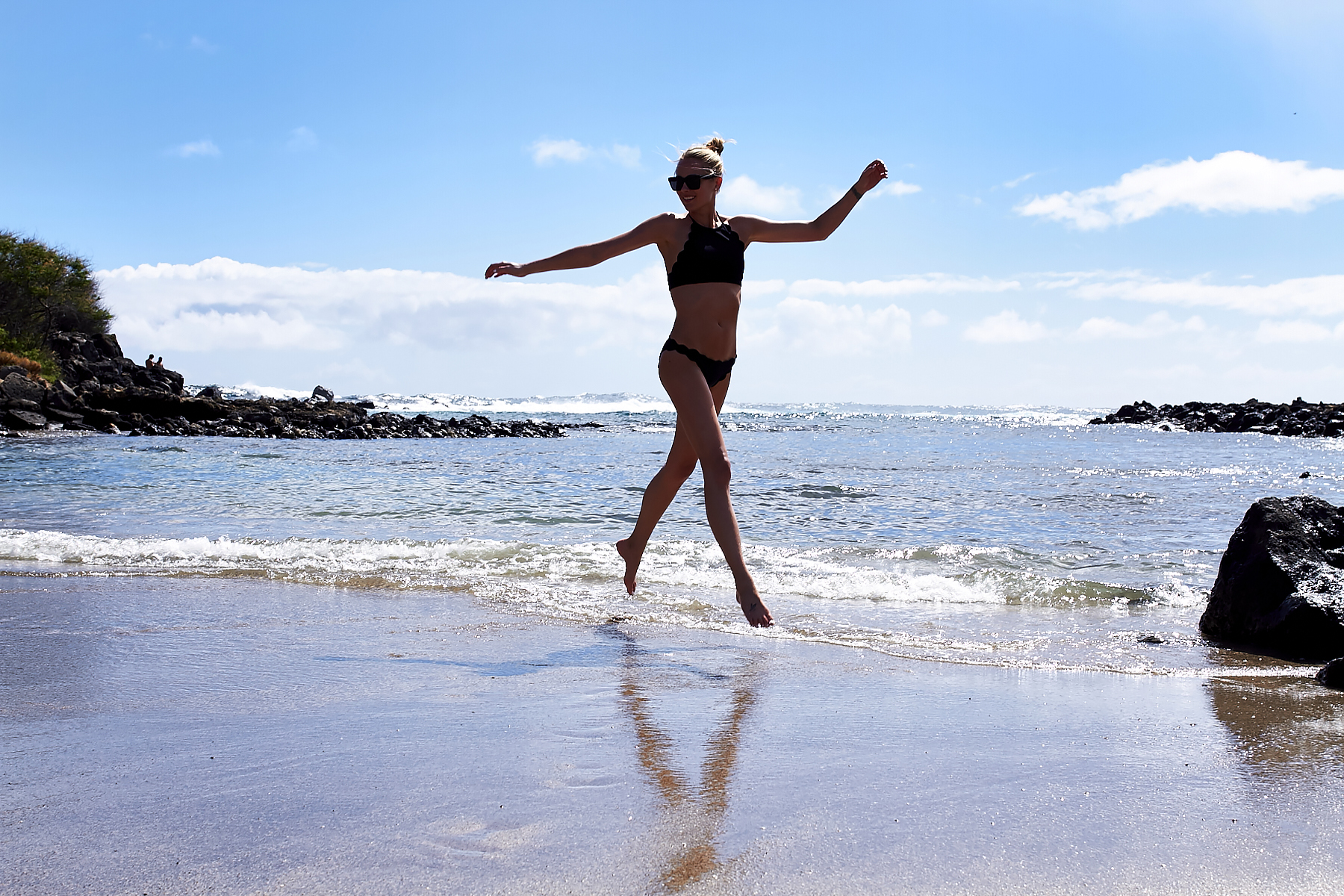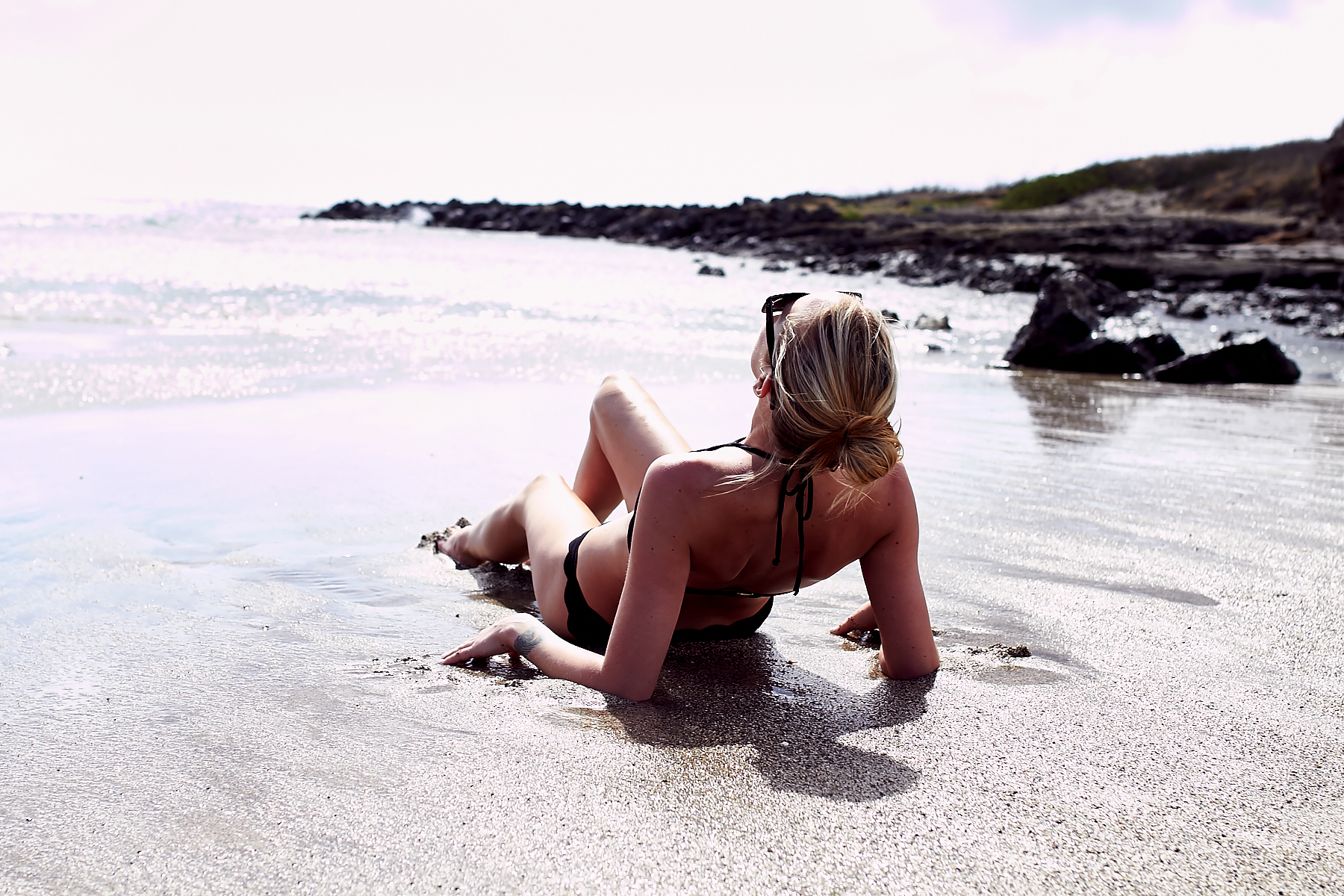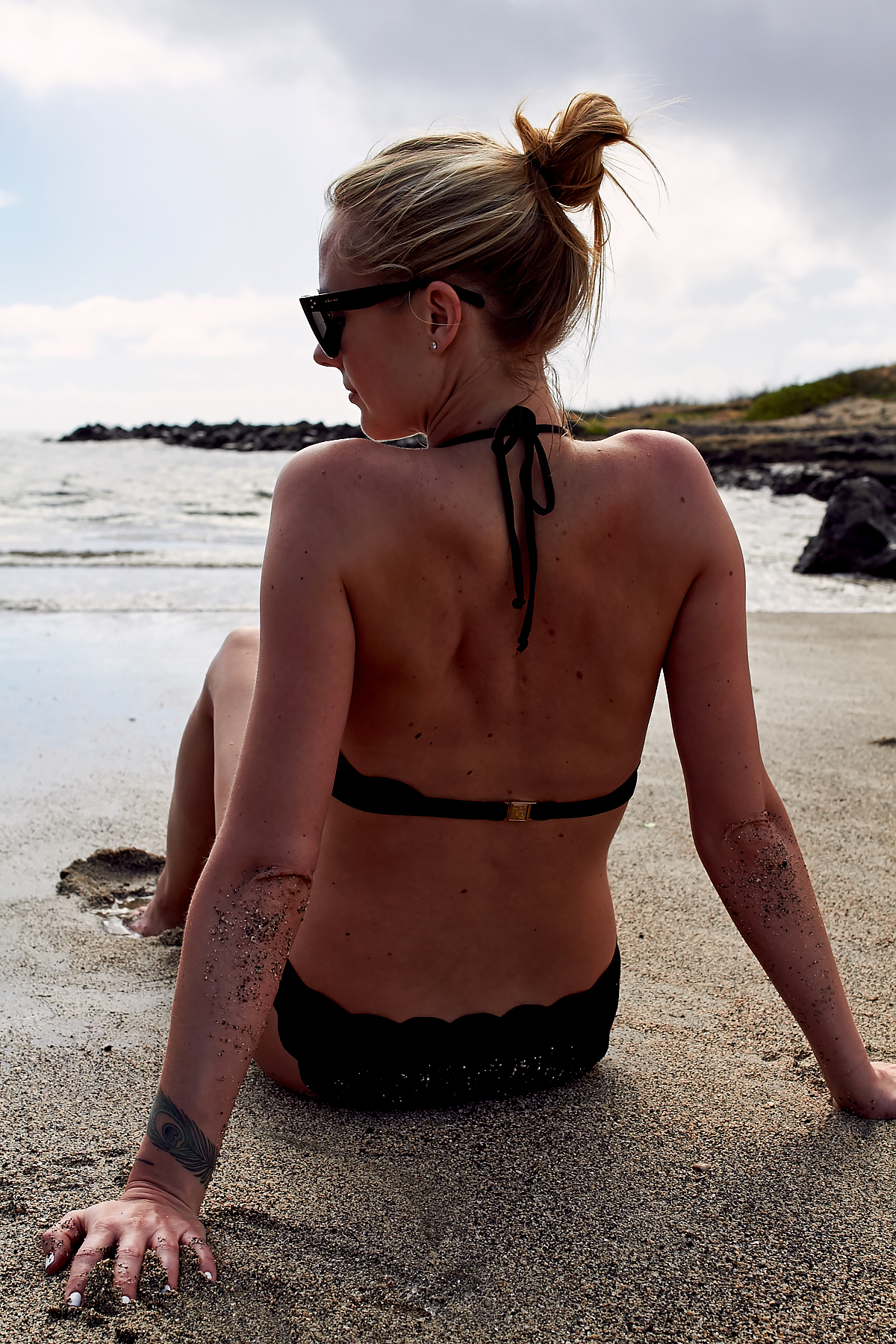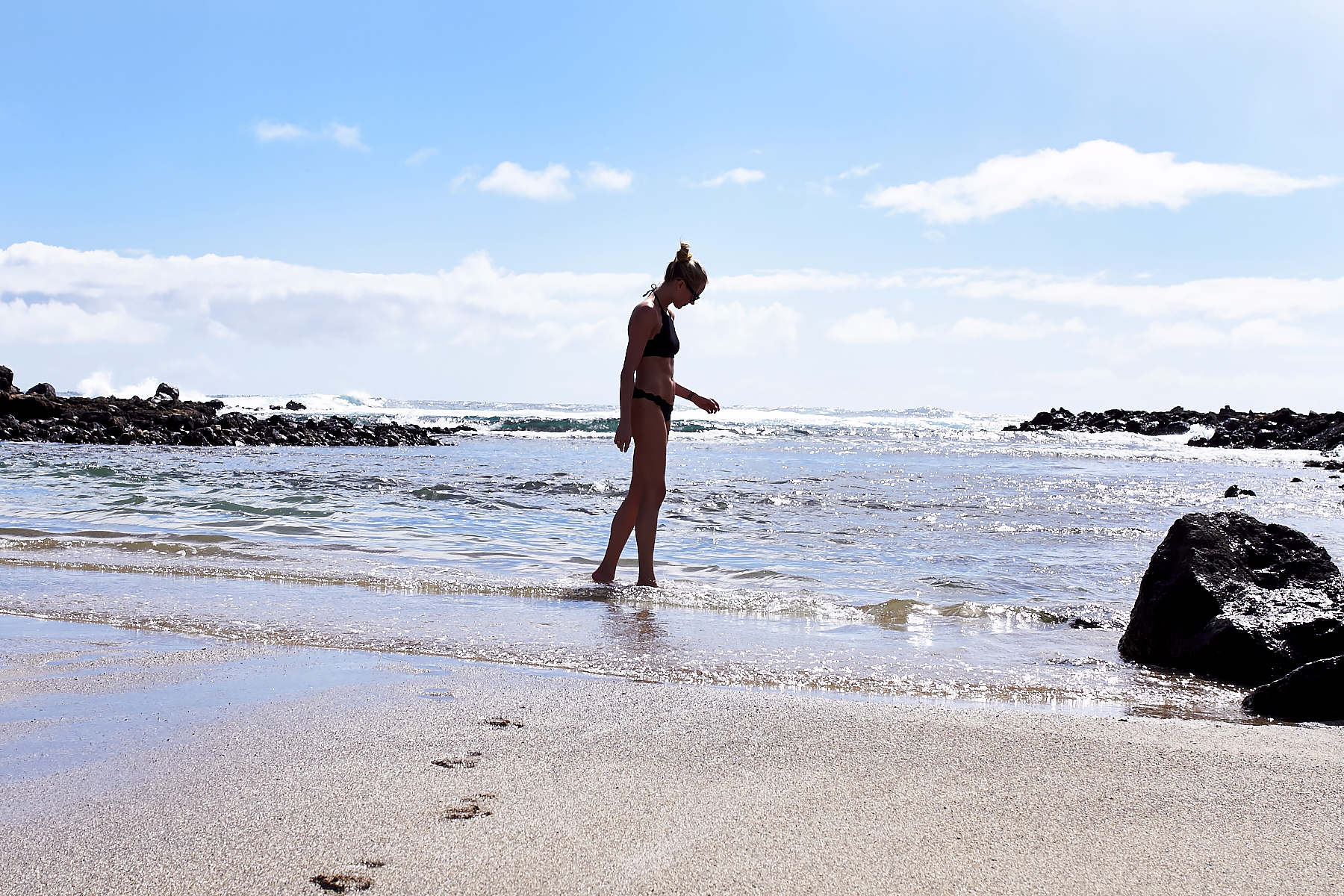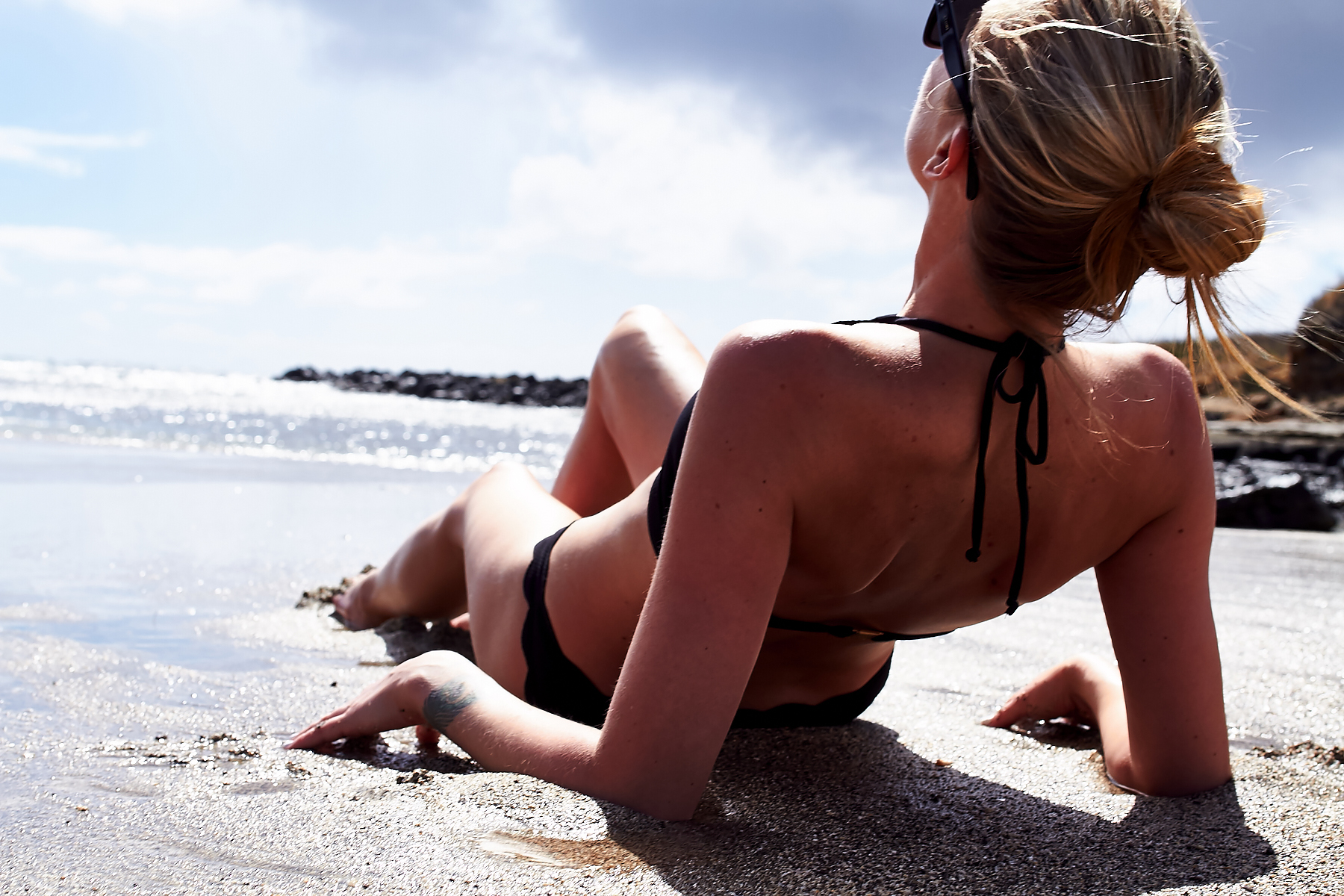 Typically while visiting Waikiki Beach, we try not to do too many activities. We prefer to keep it more on the relaxing side, so staying at the beach all day is 100% fine by us. However, with each trip to the island, we have found 1-2 new activities to add into our rotation, exploring new places and creating fun new memories.
Prior to the trip I did a little research to find something outside of Waikiki and more adventurous. I discovered the Makapu'u Tidepools and knew we had to visit! We decided to rent a car for the day, visit the tide pools and then drive around the island enjoying the gorgeous views and all of the colorful rainbows!
When we arrived to the Makapu'u Tidepools, we discovered there were actually a few locations with different types of accessibility. The area I was hoping we could explore was the most difficult to get to. We hiked to the top of the summit – almost one mile – only to realize there was a steep climb down the rocky cliff and we didn't have the proper shoes. Since it was also during high tide, the waves were very powerful and we felt it to be a little too dangerous. We decided to turn around and visit another area of tide pools at the bottom of the summit.
After a quick hike down, we found a small beach with gorgeous tide pools that were much easier to get to, especially while wearing sandals. We spent a few hours lounging around the beach and soaking up the warm sun. I loved being able to explore a new area and we will definitely go back to visit the other tide pools – just with the correct shoes and during low tide.
Note: If you do plan to visit Makapu'u Tidepools, I highly recommend doing your research as it can be very dangerous and is not suitable for everyone. 
Dress: Revolve | Sunglasses: Celine | Swimsuit: Marysia Swim (also here)