I shared my evening skincare routine on Instagram a few weeks ago, but I wanted to share it here as well, that way you guys can refer back to it when needed. Plus I can go a little more into detail regarding the products I use and why I love them. If you missed the video, just look for my "skincare" highlights on my Instagram profile.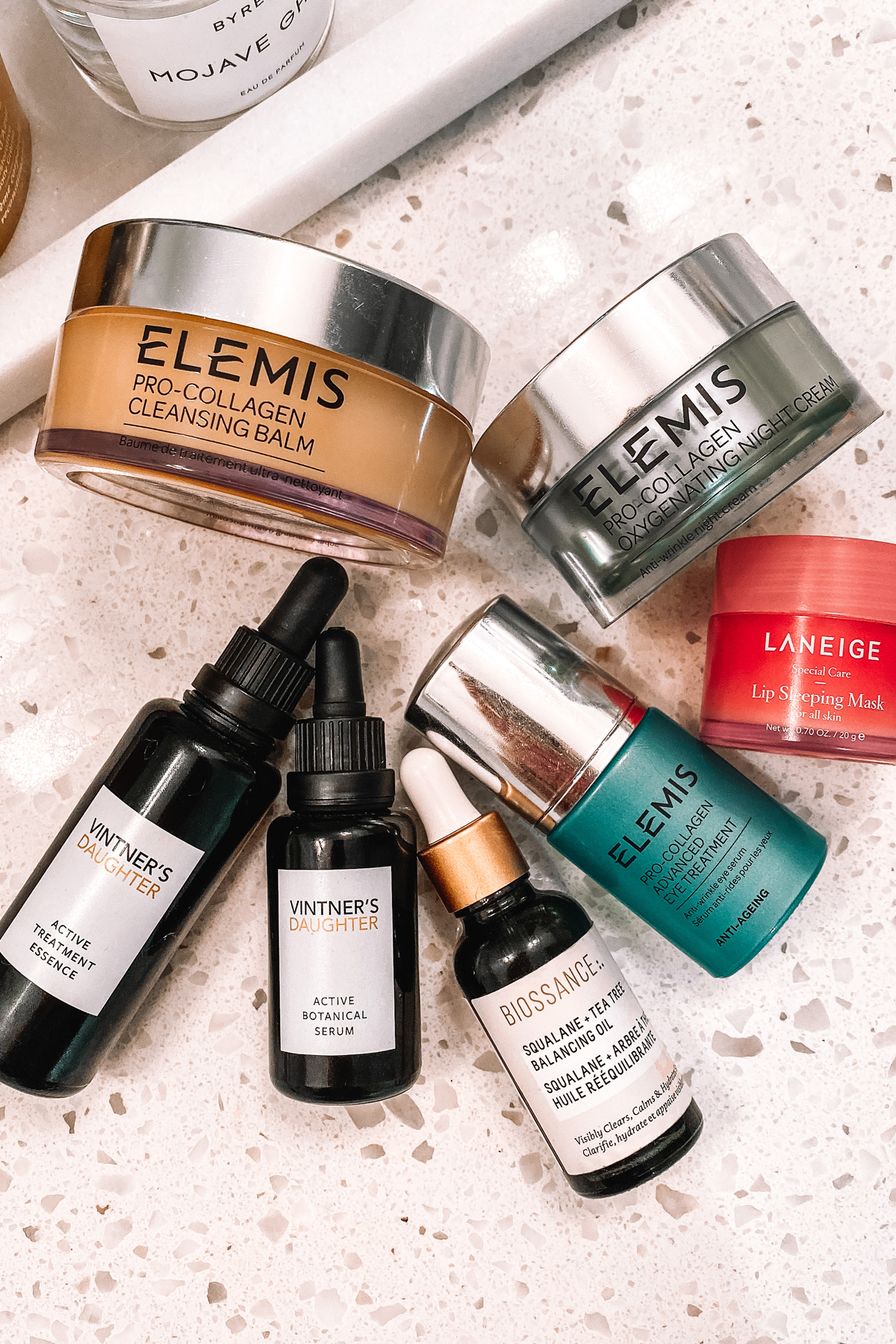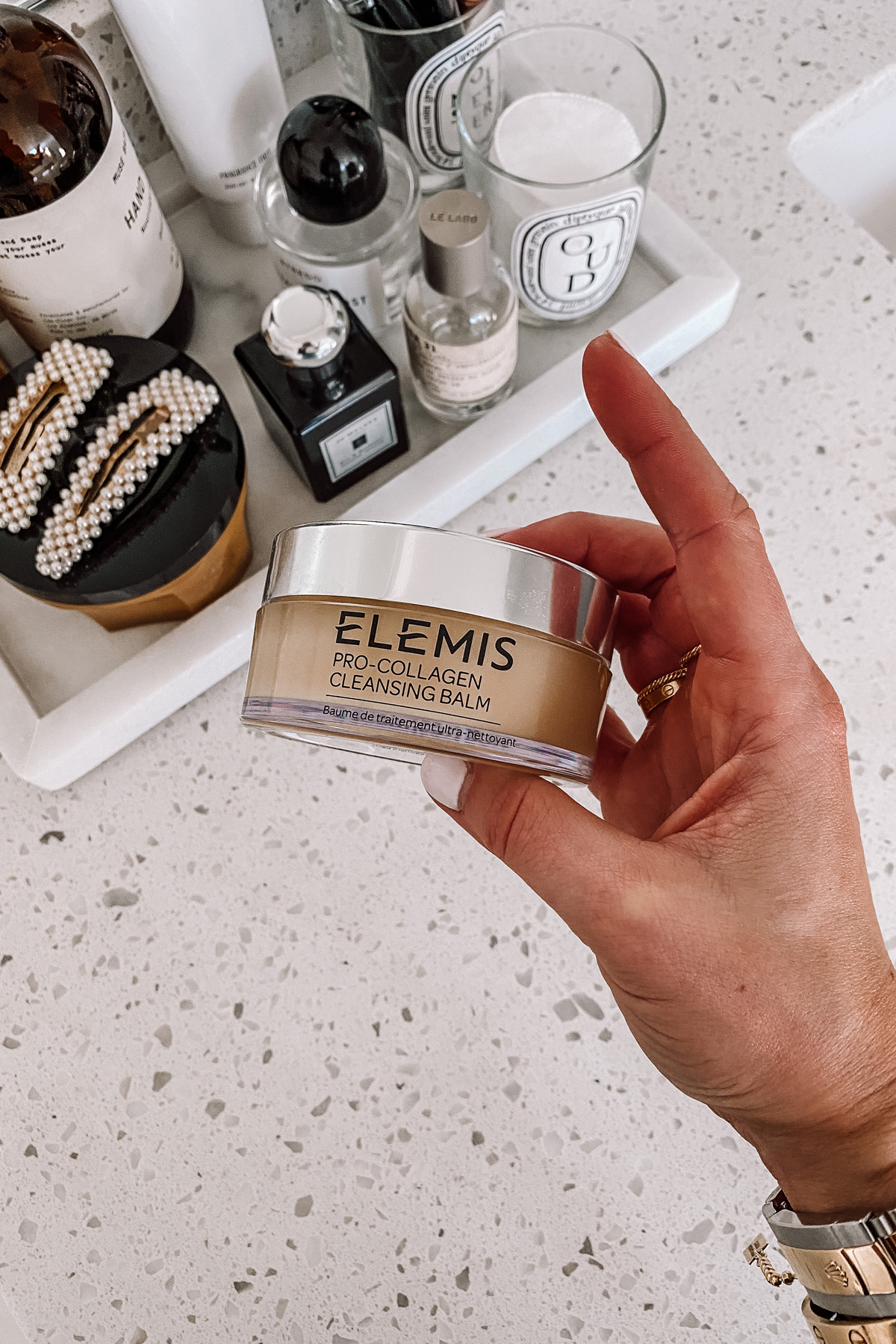 Step 1: Cleansing Balm
This cleansing balm from Elemis is hands down my absolute favorite. It will get every ounce of makeup off and leave your skin soft, smooth and deeply cleansed. This powerful, deep cleansing balm dissolves make-up, daily grime and pollutants. Skin is intensely cleansed, nourished and renewed for a glowing complexion. For all skin types.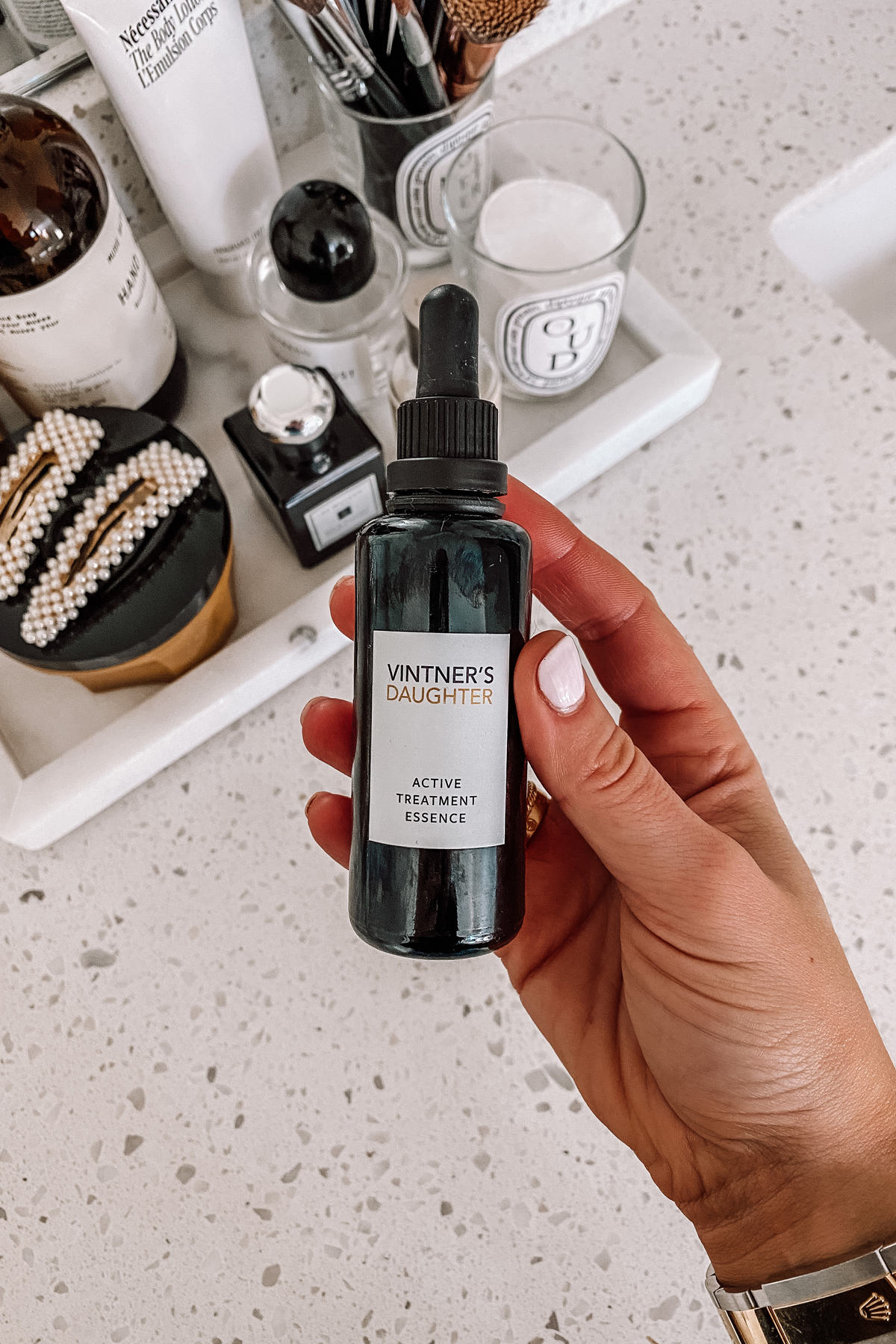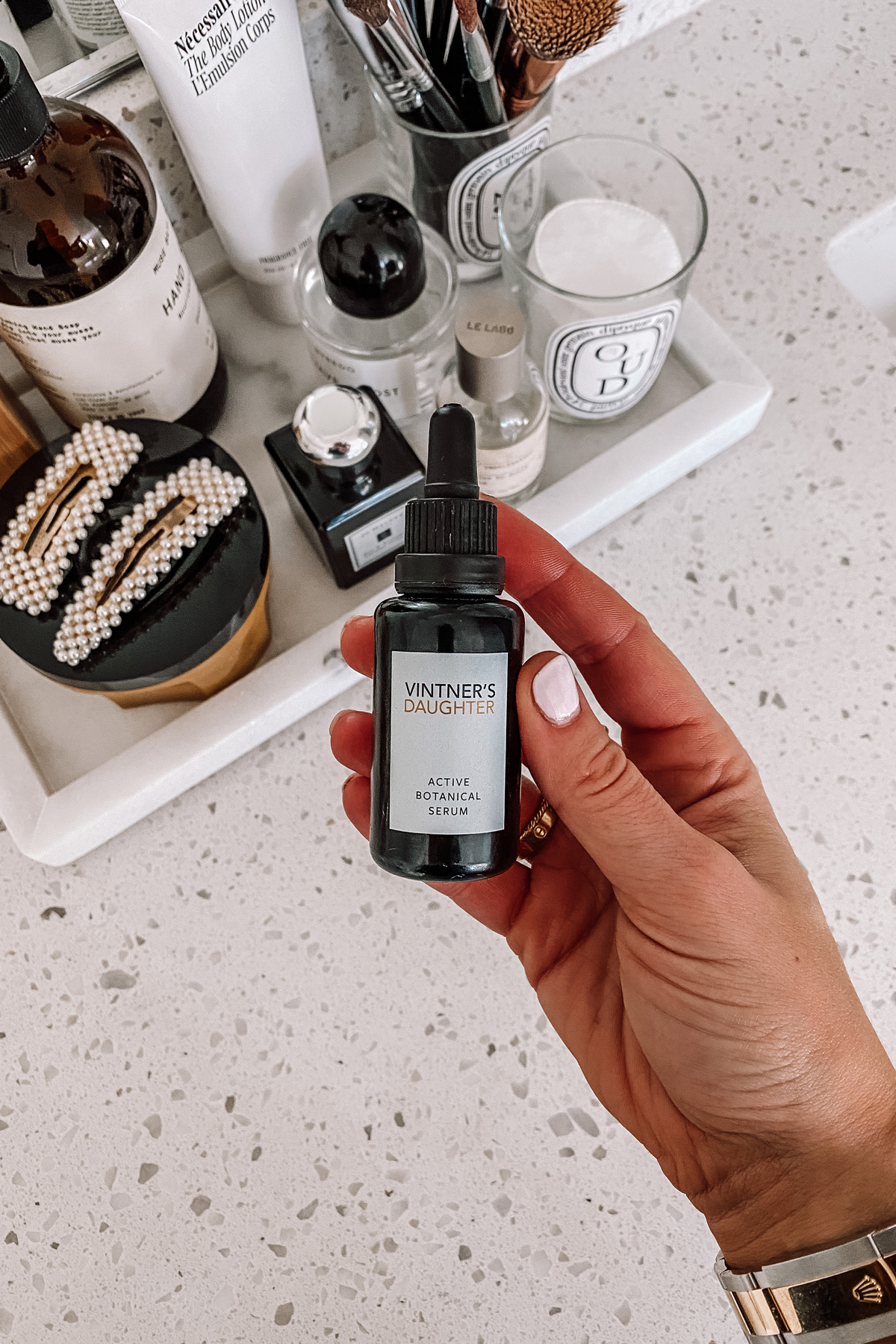 Step 2: Essences
The Essence, from Vintner's Daughter, is a highly concentrated, lightweight formula that harnesses the power of plants to smooth, brighten, hydrate, and protect skin. Apply Active Treatment Essence immediately after cleansing (I do this both morning and night). Place one-third of a dropper (about a quarter-sized amount) into the palm of your hand. Quickly pat and press the formula into your face for 5-10 seconds. This one has a "natural" scent, so just a heads up, but it works amazingly.
Step 3: Serums
This Serum is a cult favorite from Vintner's Daughter. A multi-correctional, performance-driven treatment meticulously formulated to deliver the most powerful, transformative, skin beautifying nutrition in one simple step. Apply on cleansed skin, after Vintner's Daughter Essence morning and evening. To apply, place 5-8 drops of serum in the palm of your hand. Rub palms together to distribute and activate the serum. Place full hand on either side of face and press firmly. Repeat on face, neck, and décolleté. I will never not use this product. Hands down my favorite!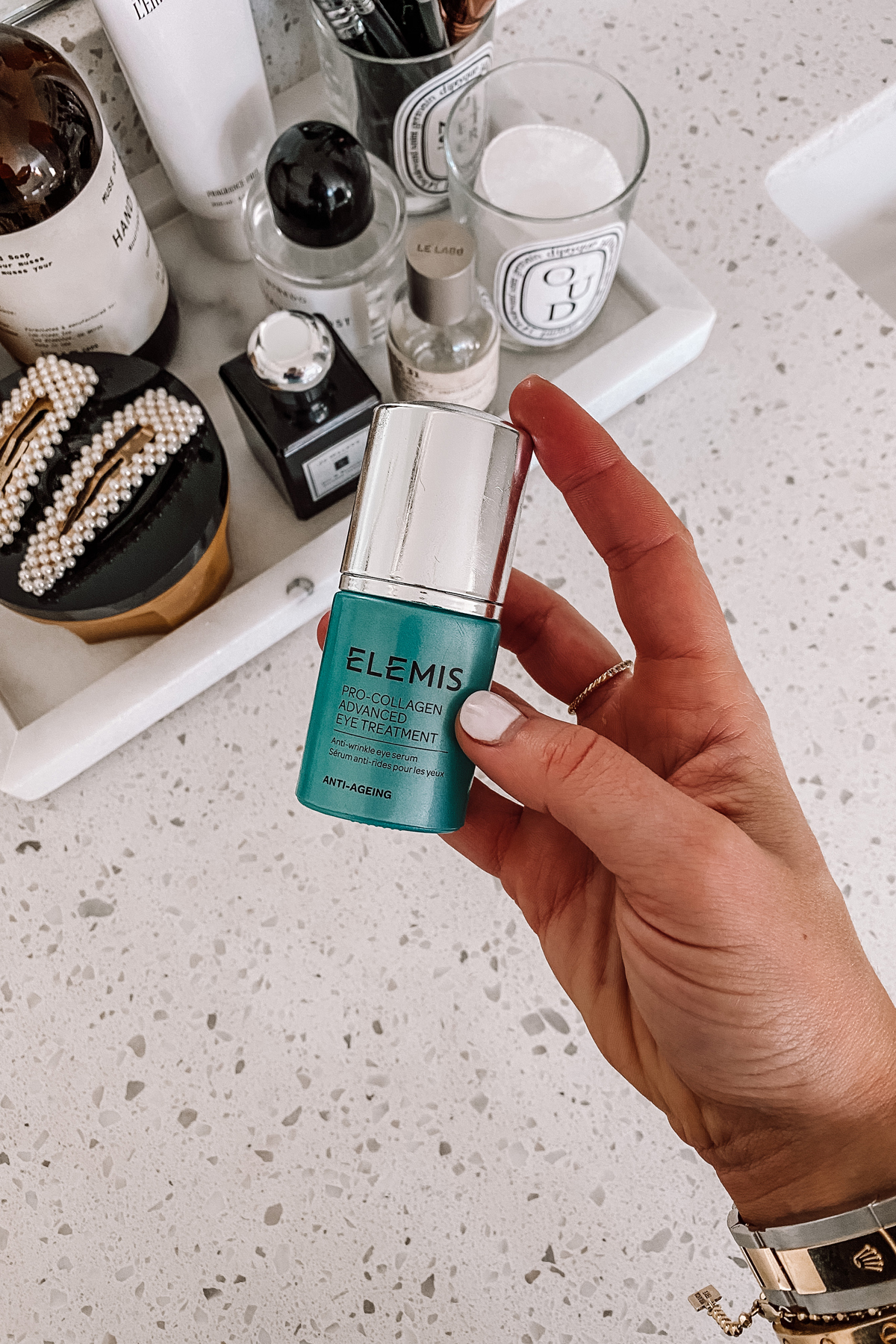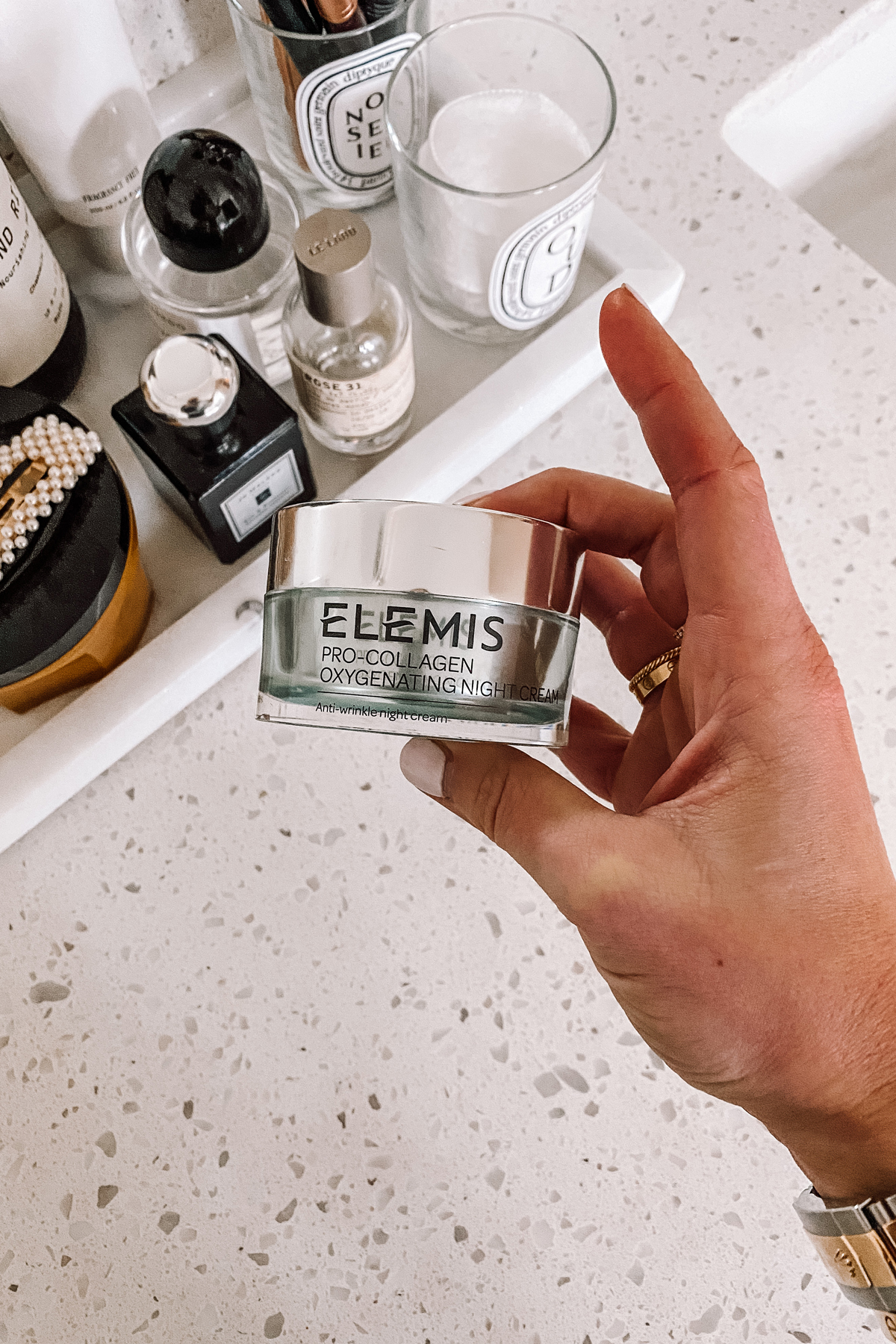 Step 4: Eye Cream or Eye Serums
Right now I've been using the Pro-Collagen Elemis eye serum and loving it! This advanced eye treatment targets fine lines and wrinkles around the delicate eye area. Helps smooth and firm for a more youthful appearance. It contains protein-rich actives that help soften and smooth the delicate skin around the eyes. I use about 1/2 a pump (very small amount) under my eyes and under my brow, on the brow bone. Always apply with your ring finger as its the most gentle for pressure!
Step 5: Moisturize
This moisturizer from Elemis is my favorite for night-time. The oxygenating night cream helps to maintain optimum skin condition. Reveal a firmer-looking, radiant complexion and help delay signs of premature aging. Apply a pea size amount. Warm between the palms and smooth over the face. Avoid direct contact with eyes. It's incredibly hydrating and great for all skin types.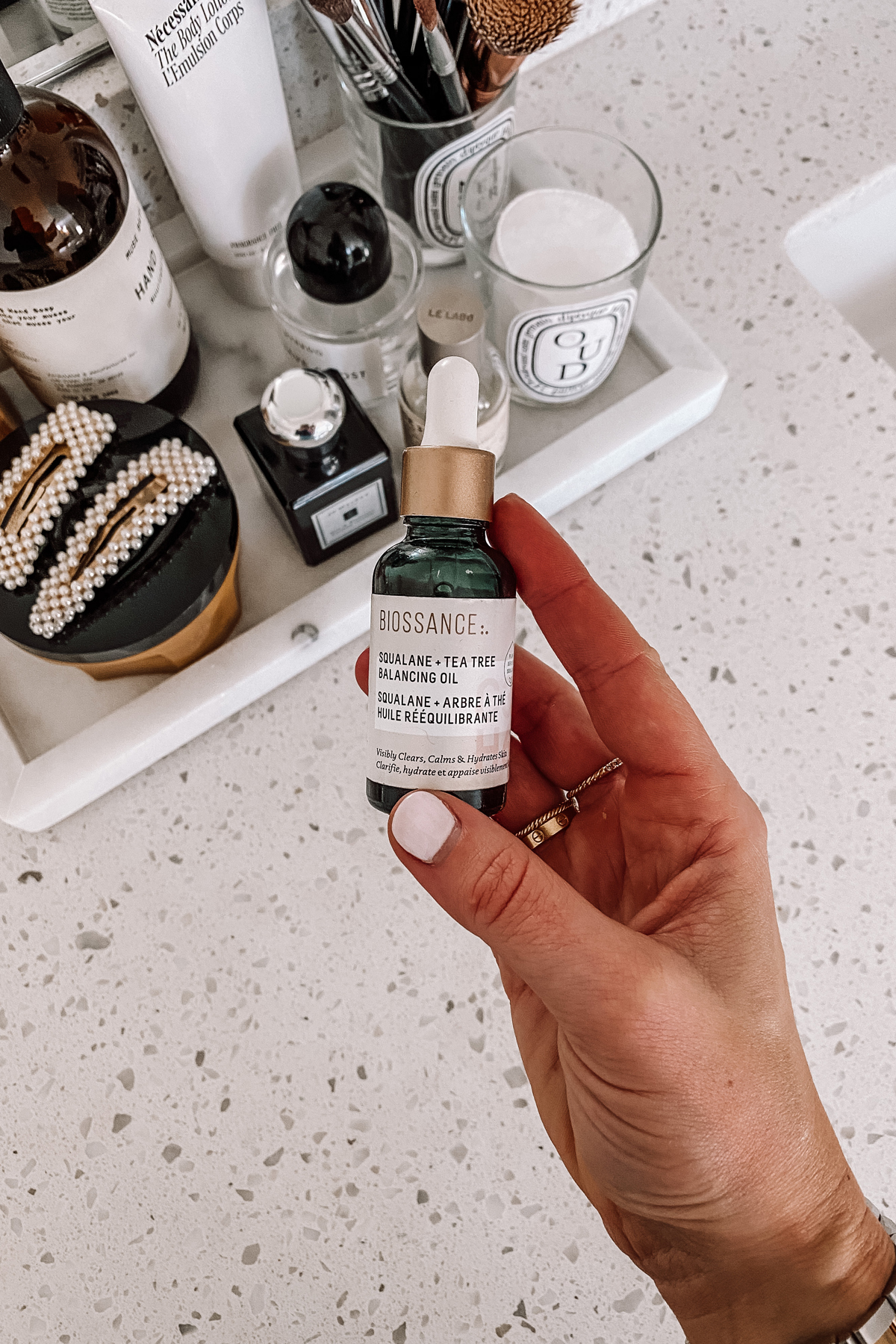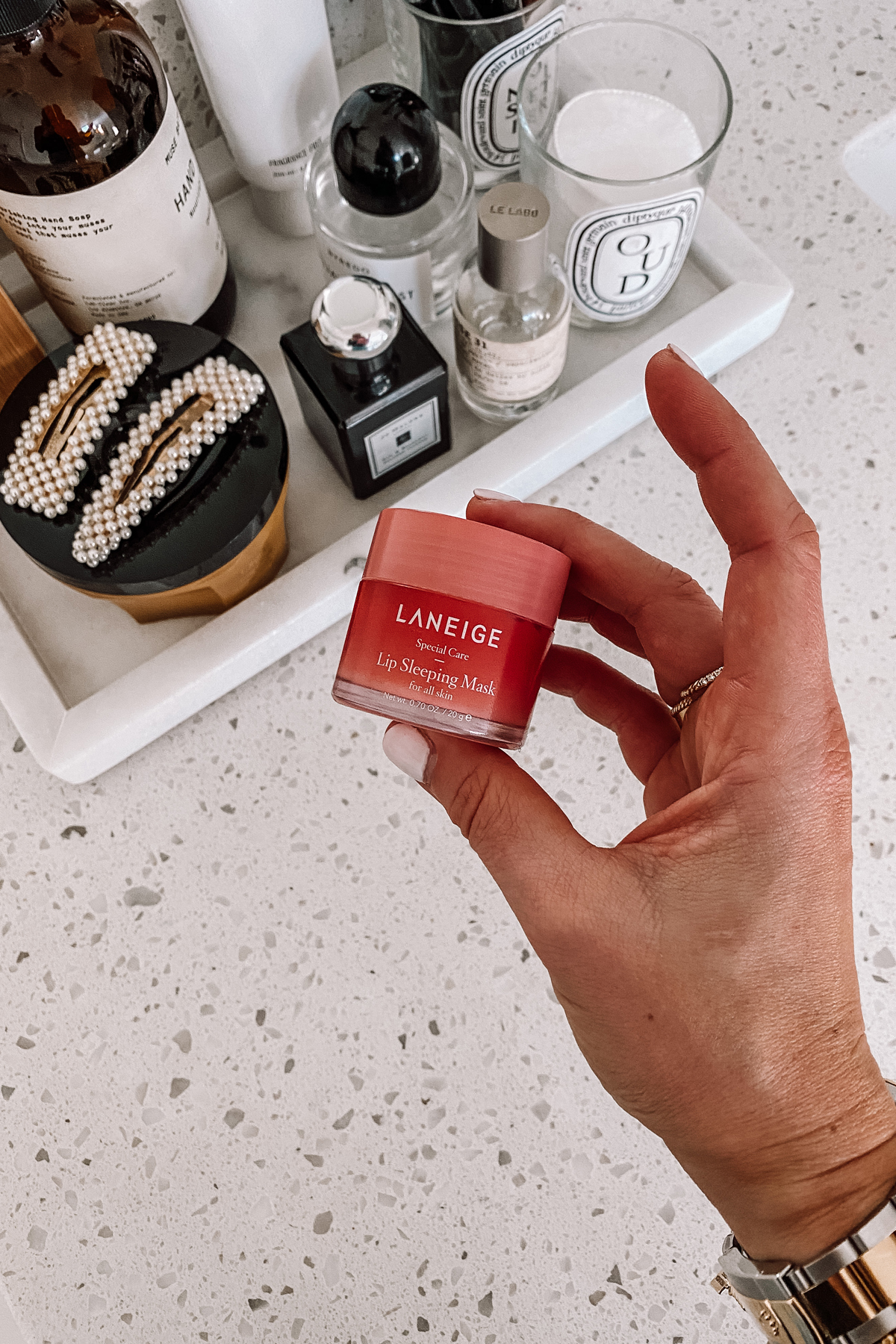 Step 6: Face Oil
I have tried a few different face oils and this one from Biossance is by far my favorite. This is a quick-absorbing, weightless, and hydrating facial oil enhanced with tea tree oil and plant-derived squalane. It helps reduce the appearance of blemishes, enlarged pores, and other imperfections. This oil is enriched with tea tree and is considered "clean" at Sephora. I apply about 4-6 drops to my palms, rub together and pat into face. I wake up with the most nourished and hydrated skin. It works for all skin types.
Step 7: Lip Mask
I tend to have dry lips in the winter, so this lip mask is a "can't live without" product for me this time of year. Its a leave-on lip mask that soothes and moisturizes for smoother, more supple lips overnight. A generous layer of this soothing mask at bedtime helps reduce flakiness so you can wake up to lips that feel refreshed, supple, and soft to the touch. It is Parabens and Phthalates free.