Oh Everlane. How I love thee. If you've followed me for a while now, you've definitely heard me talk about Everlane. If you're new here, welcome, and let me introduce you to one of my all-time favorite brands. Meet Everlane. One question I receive so often is "where to find the best basic..." Nine times out of ten the answer, no matter the product, is Everlane. Think, every day, elevated basics of the highest quality and best pricing for the product. This is a brand that anybody will be attracted to. From your mom and best friend, to gals that just want to dress comfortably and of course fashionistas. Just about every month, Everlane launches new pieces from tops & bottoms, to handbags & shoes. This month, they released a few items that I have been LIVING. IN. So, let's get to it.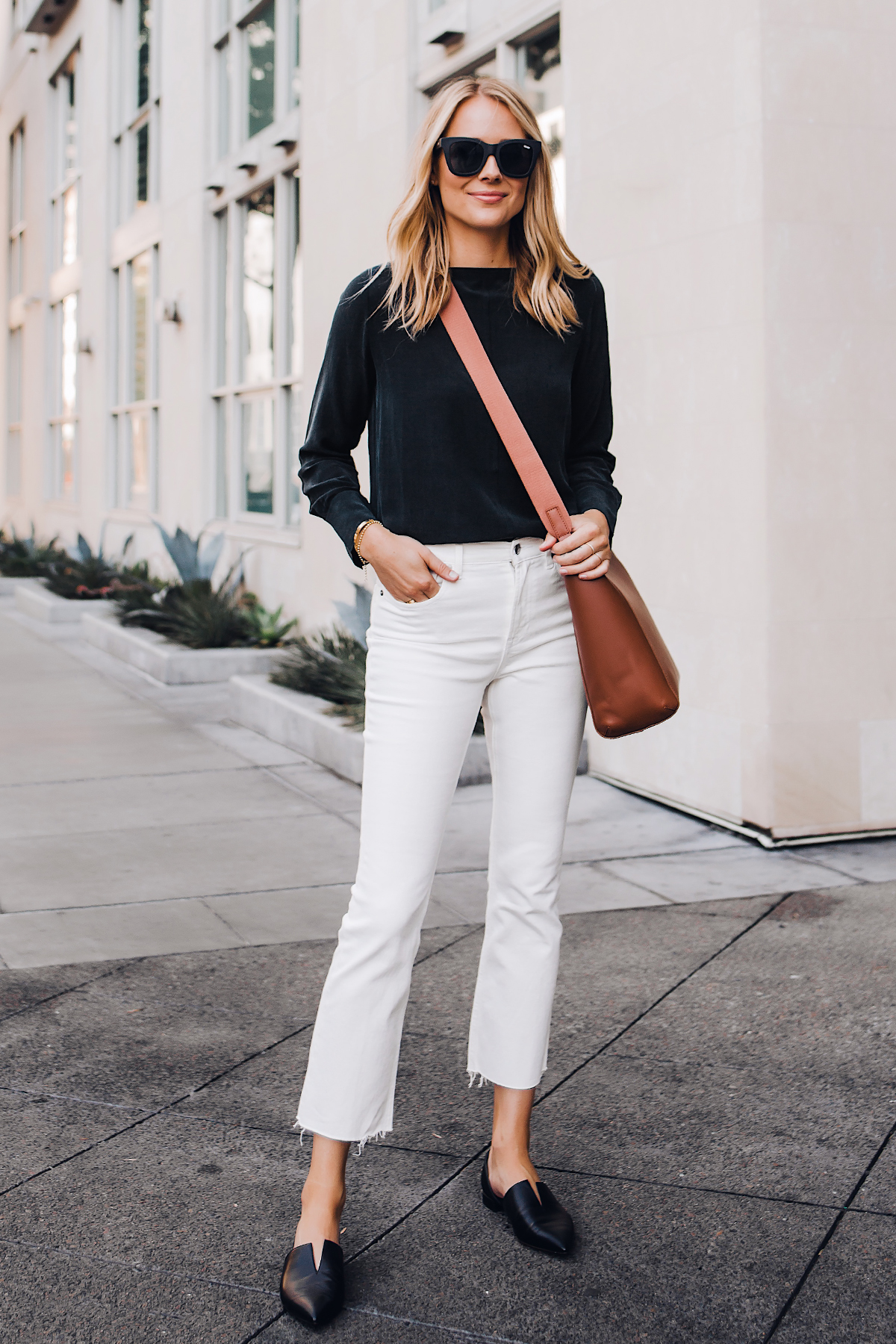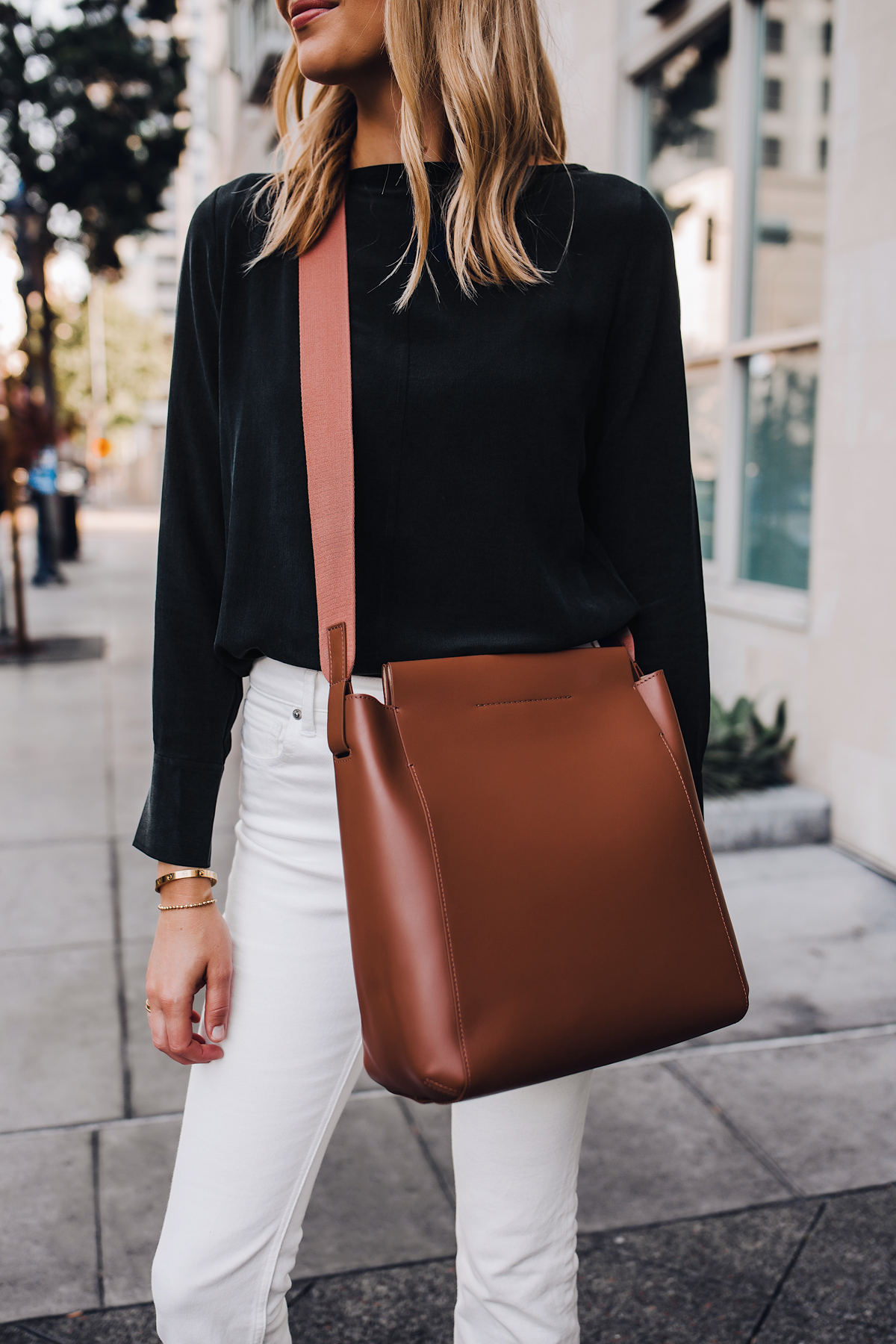 First, this black silk top is just about the best top I've ever owned. I know silk can be a little intimidating due to care of the garment, however, I have worn mine at least 3 times now without feeling like it needs to be cared for quite yet. It comes in 4 colors and is UNDER $100! I'm sorry. A gorgeous quality silk shirt for under $100? Yes, please. Time to add a few more to my cart. I'm really loving the mustard gold color too. I think it will look stunning paired with ripped jeans, a camel coat (hello fall!) and some tan booties. But if you're looking to dress it up, the white option would be gorgeous with with a pencil skirt or some wide-leg pants!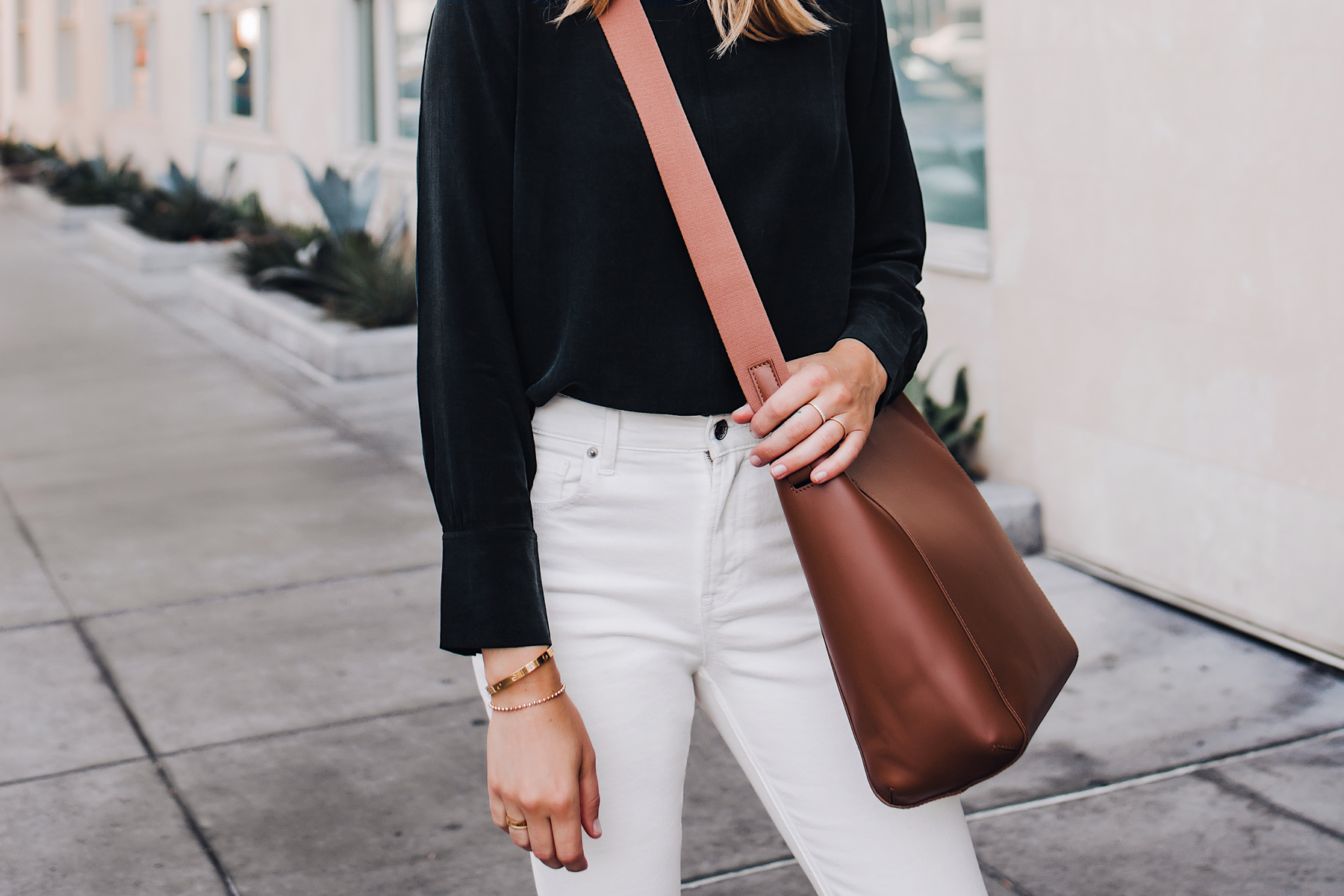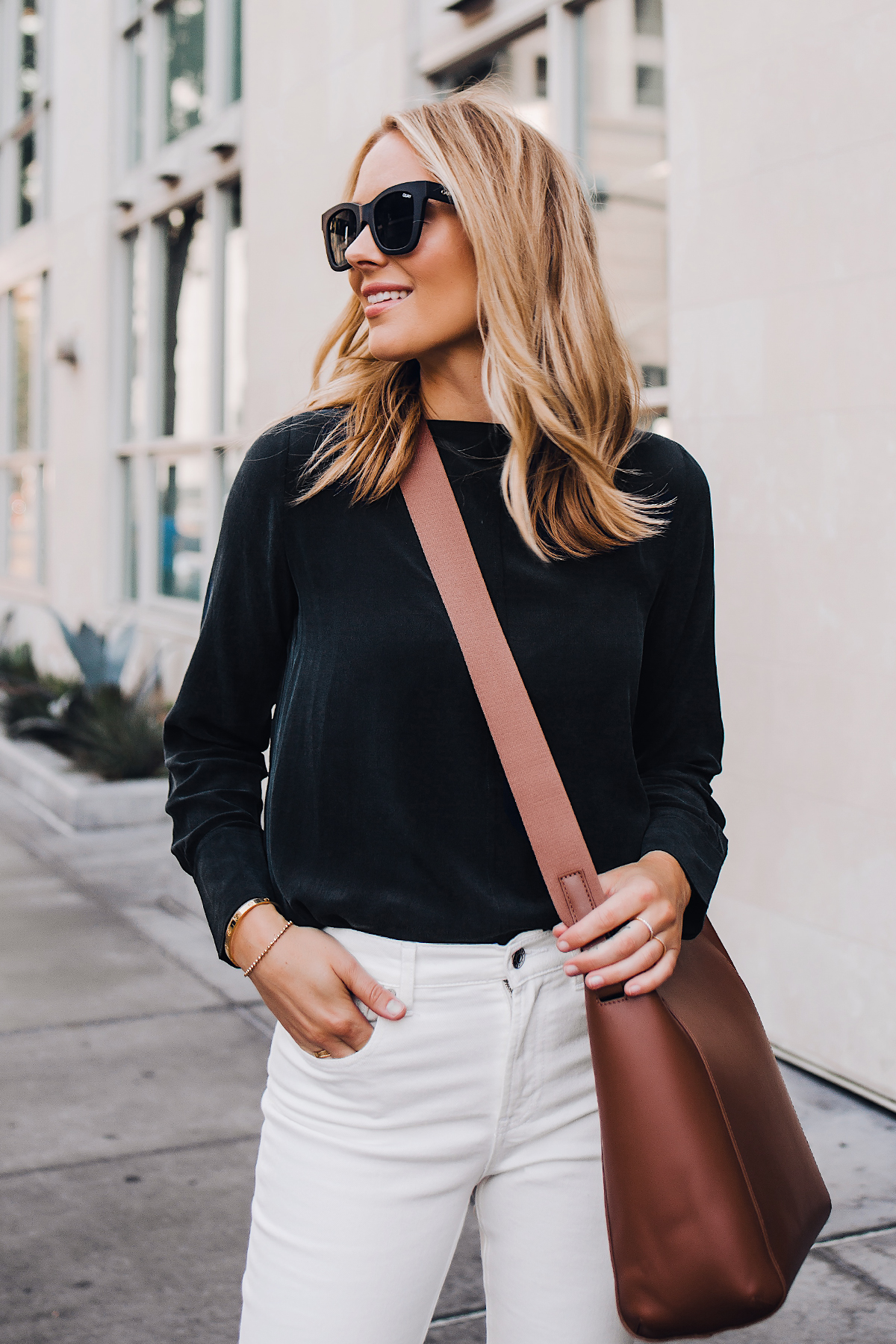 Next up is the new Form Bag. AKA the messenger bag you didn't know you needed. I love that it can be worn as a crossbody, on my shoulder, or shorten the strap for more of a satchel style. It's so roomy, making it the perfect everyday or travel bag. It comes in 3 colors and 100% Italian leather (made in Italy). It has a magnetic closure for easy accessibility and a large interior pocket. The black color would be a great option for an office tote! FYI my 15" MacBook Pro fits with room for other items, but the magnets don't connect.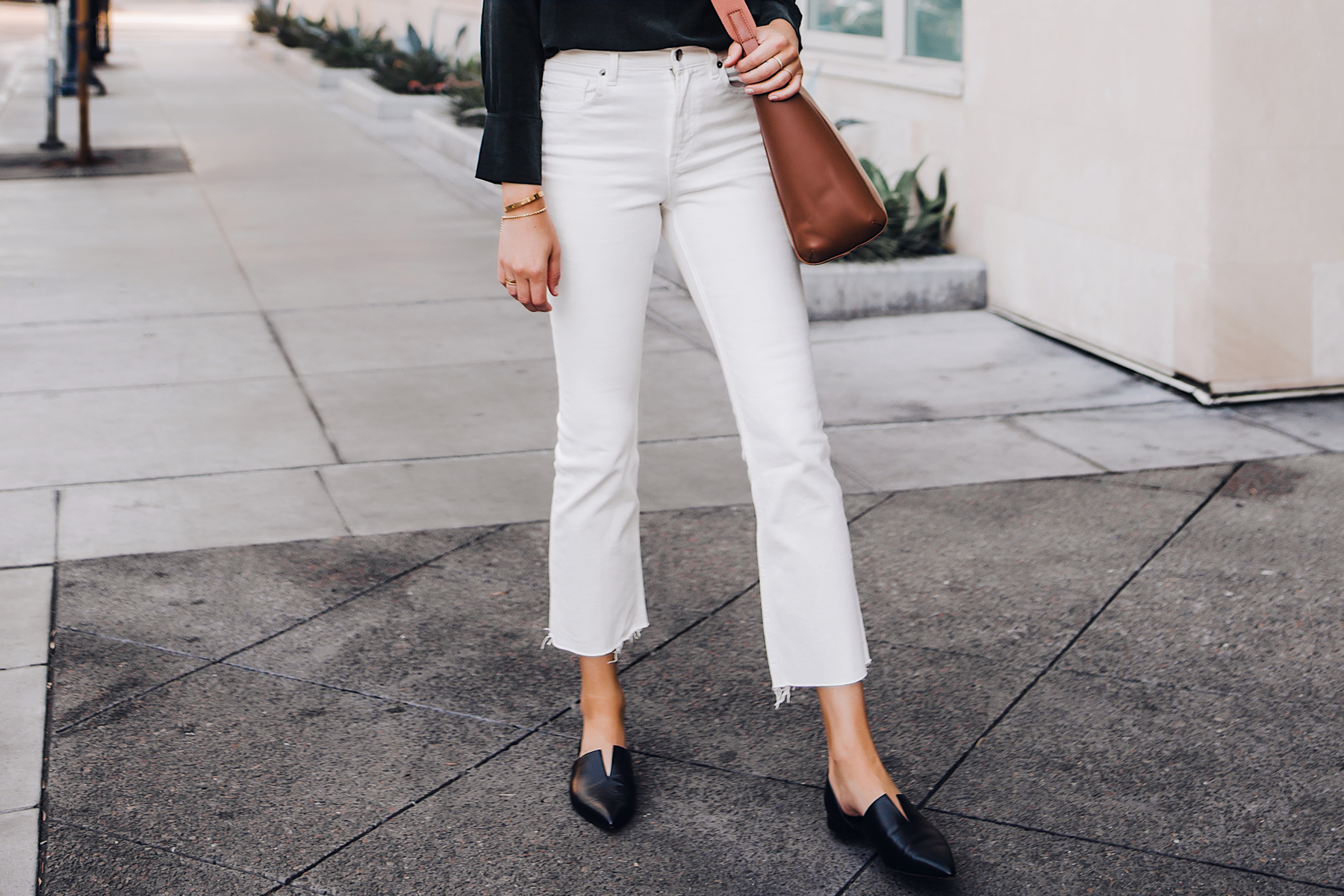 Some of my favorite every day basics have come from Everlane. A few of my favorites include their cashmere sweaters, crew neck tshirts, jeans (which come in tall lengths), and classic button downs. Seriously, if I were to take inventory of my closet, you would find a majority of the items are Everlane!
Not only does Everlane have amazing items (for men too!), they are making a difference in the apparel industry. I worked in the apparel manufacturing industry for 10 years and definitely recognize Everlane as a retailer that sets themselves a part from the rest. If you're interested in their mission, creating quality pieces ethically and as transparent as can be, read more here.
FYI this post was not sponsored. I just love Everlane so much & wanted to share the love!