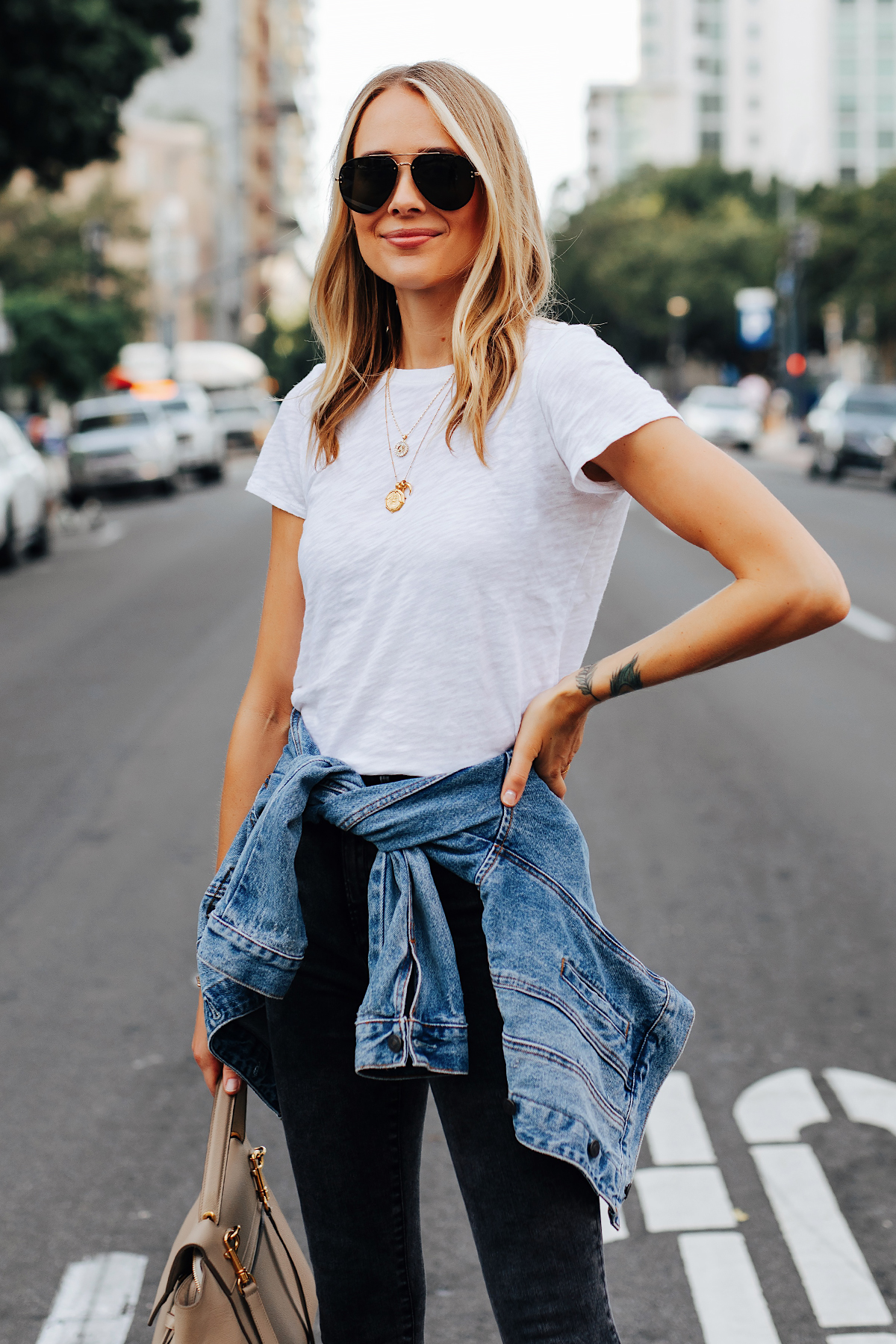 Recently I've been getting a lot of questions regarding my favorite t-shirts, specifically, my favorite white t-shirt. Seeing how I pretty much live in essentials, I've definitely tried my fair share of white t-shirts. After much trial and error, I've started to put together a pretty good collection of white t-shirts. From designer styles and budget friendly options, 100% cotton and cotton blends, as well as trendy and classic silhouettes. The white t-shirt might be the most comment item on in the apparel manufacturing industry, and for me, it's definitely one of my favorite items to buy. Because you can never have too many white t-shirts. Now, lets get to it!
White T-Shirts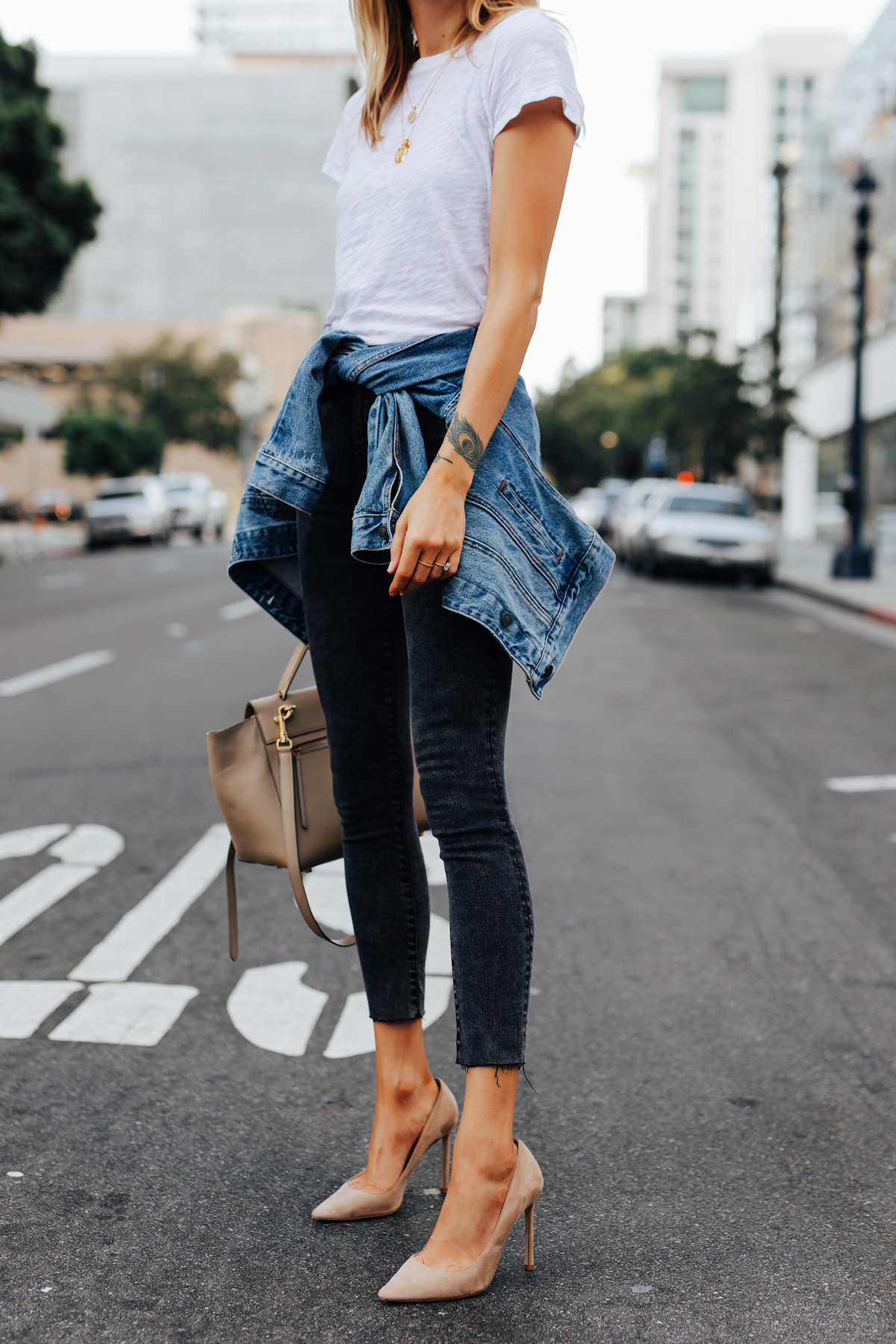 Today, I'm sharing my favorite white t-shirt. This one is a newer find, I believe I bought it at the very beginning of the year. But let me tell you, this is the one I always reach for in my closet, and I'm always disappointed if I have to wait for the laundry to wear it (I really just need to buy a few more). Now, I'm fully aware that this is not a budget friendly t-shirt. And I was very hesitant to buy it. What makes it better than all the others? There are a few reasons that I love it, but really, you have to just try it and you'll understand. The fabric is a slub fabric, so it has a light texture which makes it less transparent; I hate when white t-shirts are see through. The fit is literally perfect. But the biggest perk, which I didn't know until after wearing a few times, is the quality. This white t-shirt has held up so well. I literally wear it once a week, wash and dry it, and it still looks brand new. I've had others that just start to wear out and look dingy, but not this one. So the higher price tag actually makes a little more sense since the quality is that good.
As for the bra I wear with my white t-shirts, another common question, this one is the best! I got it last year during the Nordstrom Anniversary Sale and it has been my favorite since. I probably have 6 or 7 at this point. It's the most comfortable bra I've ever worn. But, if you're looking for something with just a little more coverage that is still comfy, try this one!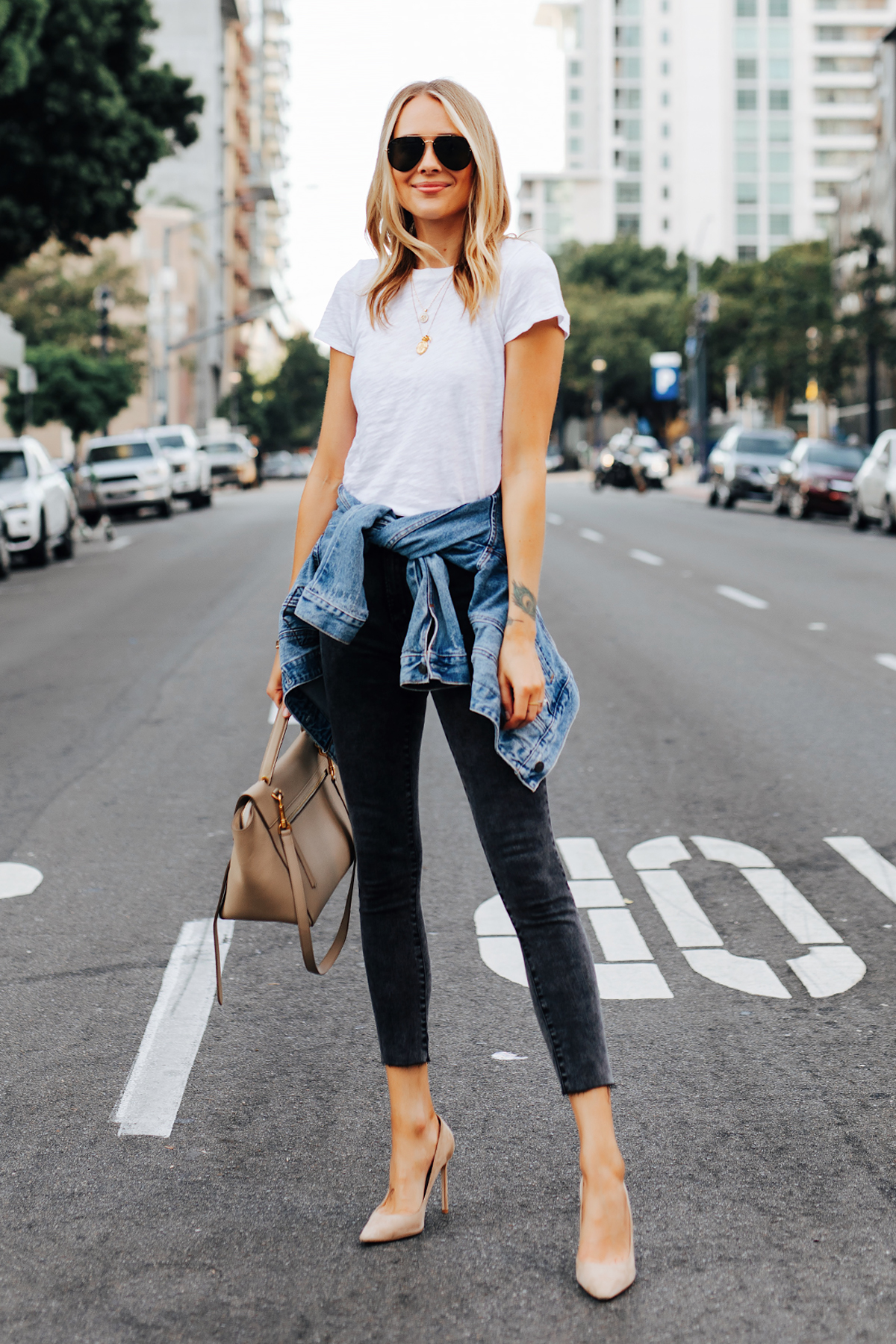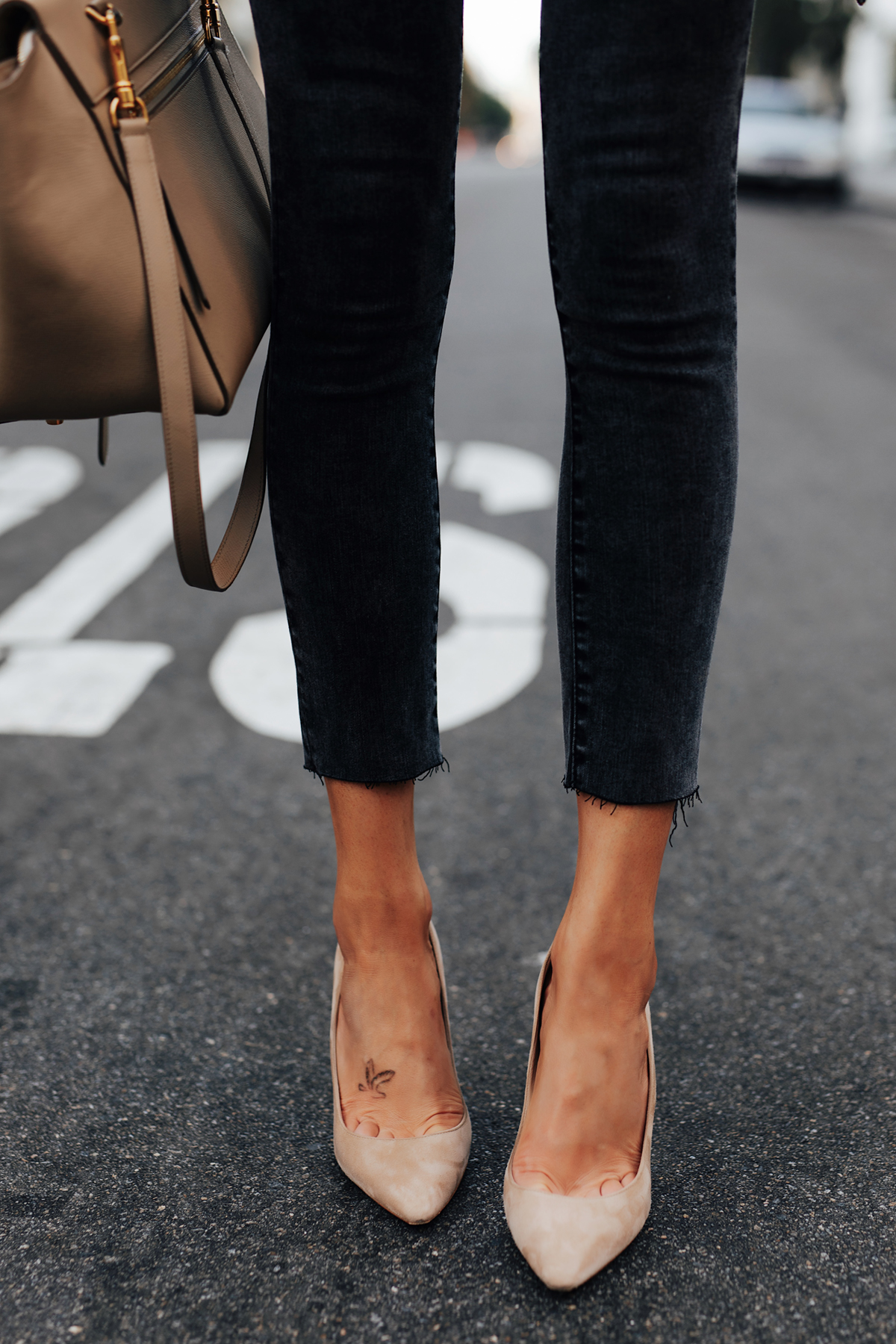 Like I said, I've tried a lot of white t-shirts over the years, and the styles linked above are the styles that I love and still own. Anytime I'm out shopping, or browsing online, I'm always looking to see what new white t-shirt options there are, just in case there's a style/brand I haven't tried. Let me know your favorite tried-and-true white t-shirt in in the comments below, I'd love to see if there is anything new I'm missing!