[pipdig_left]
[/pipdig_left]
[pipdig_right]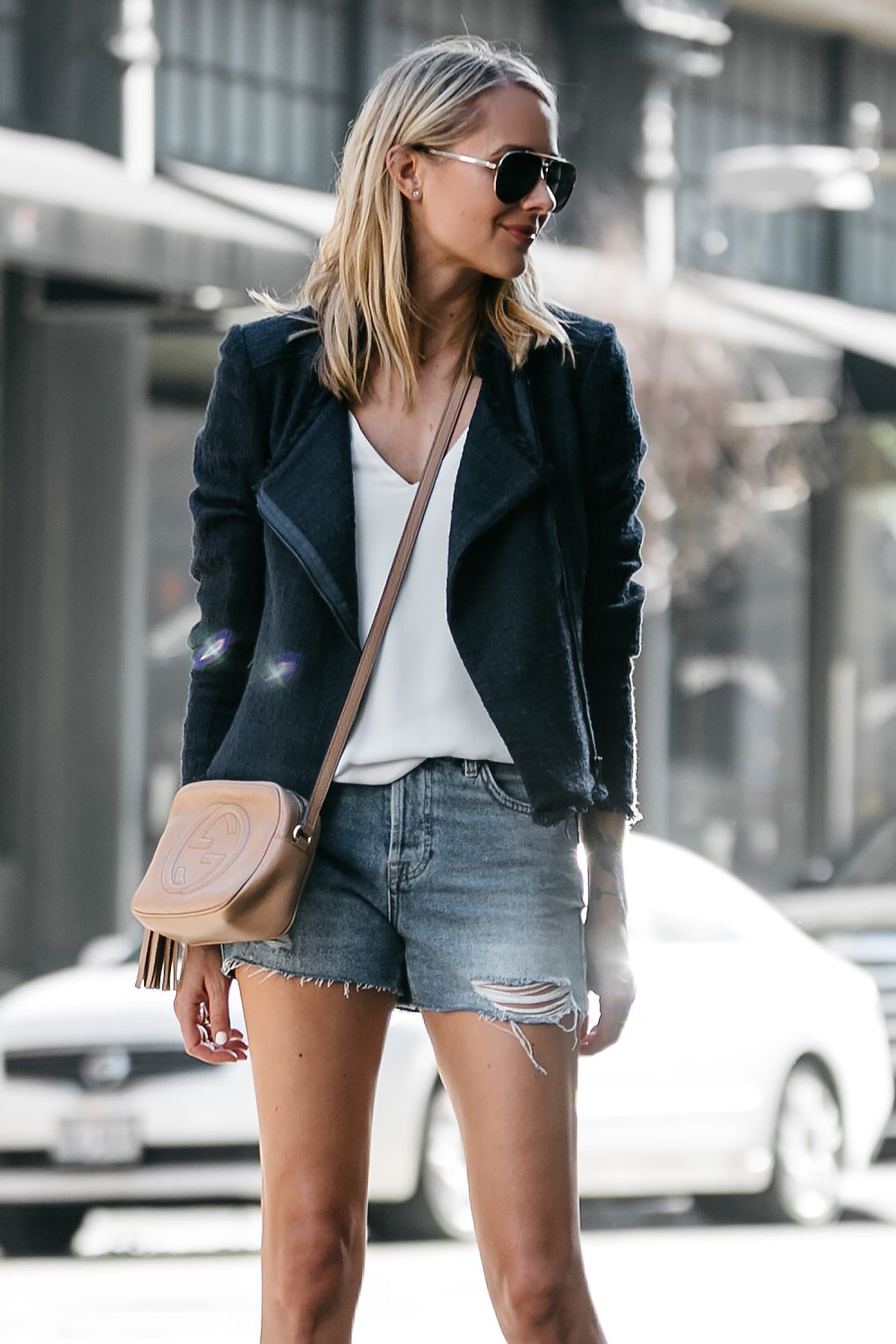 [/pipdig_right]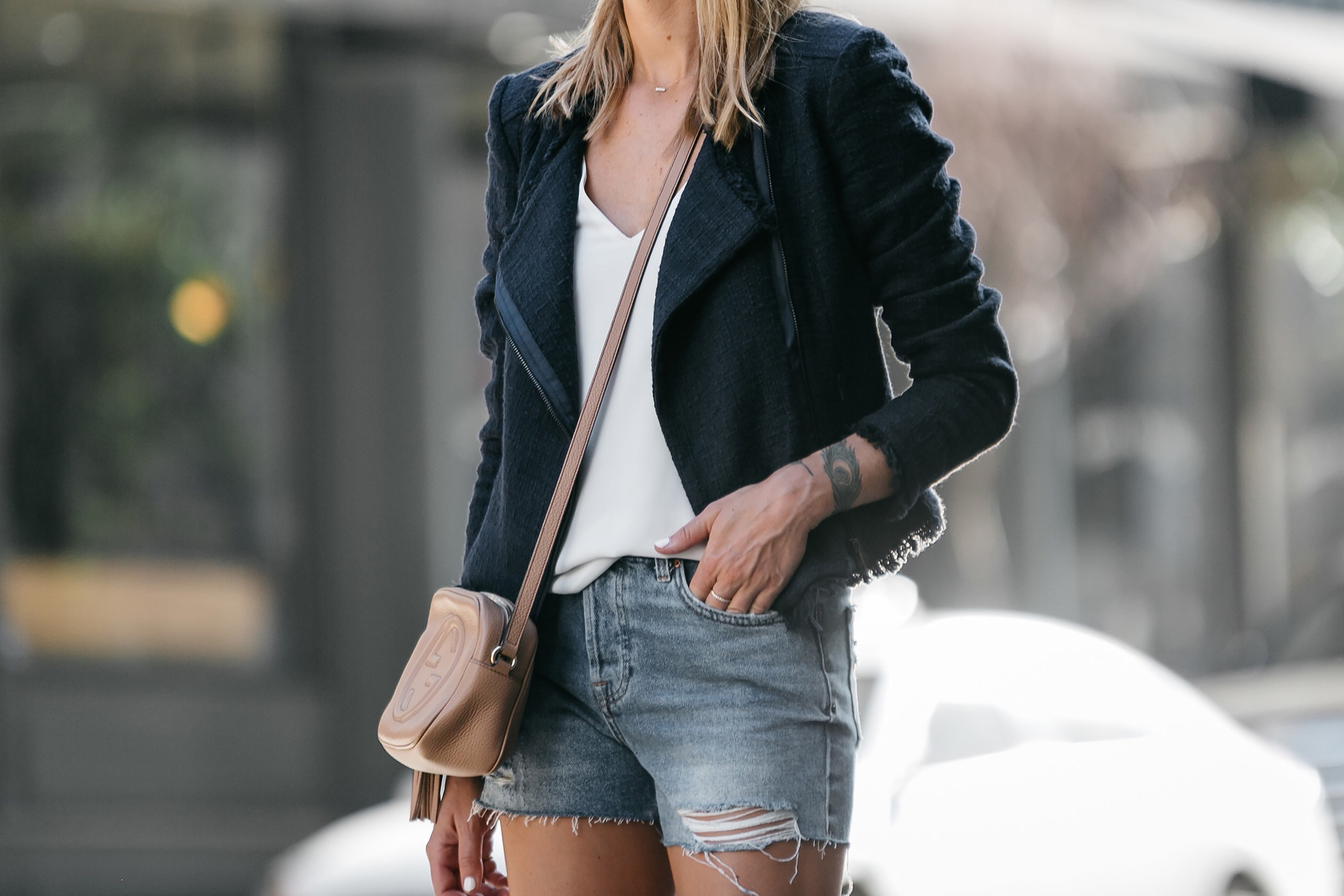 [pipdig_left]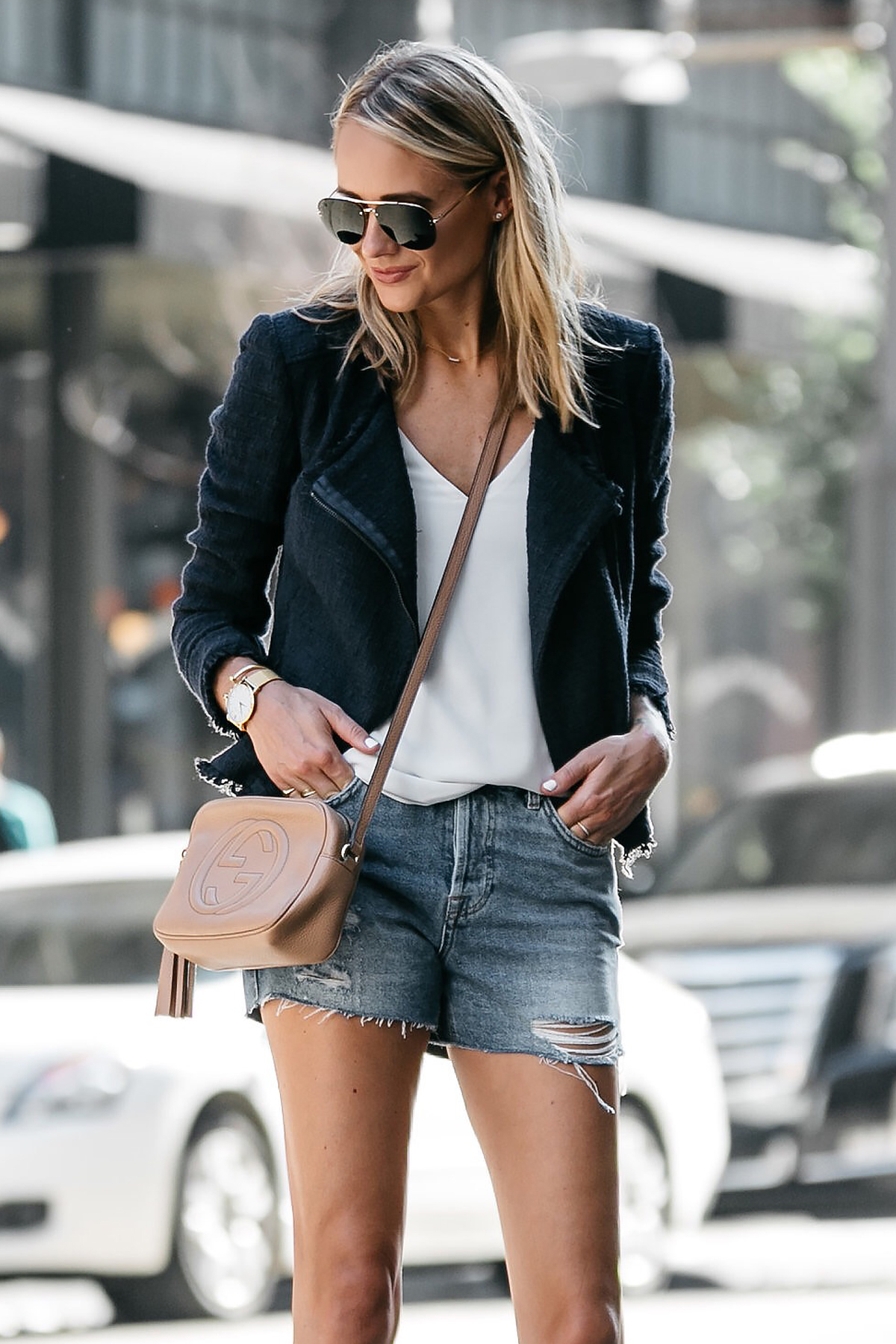 [/pipdig_left]
[pipdig_right]
[/pipdig_right]
[pipdig_left]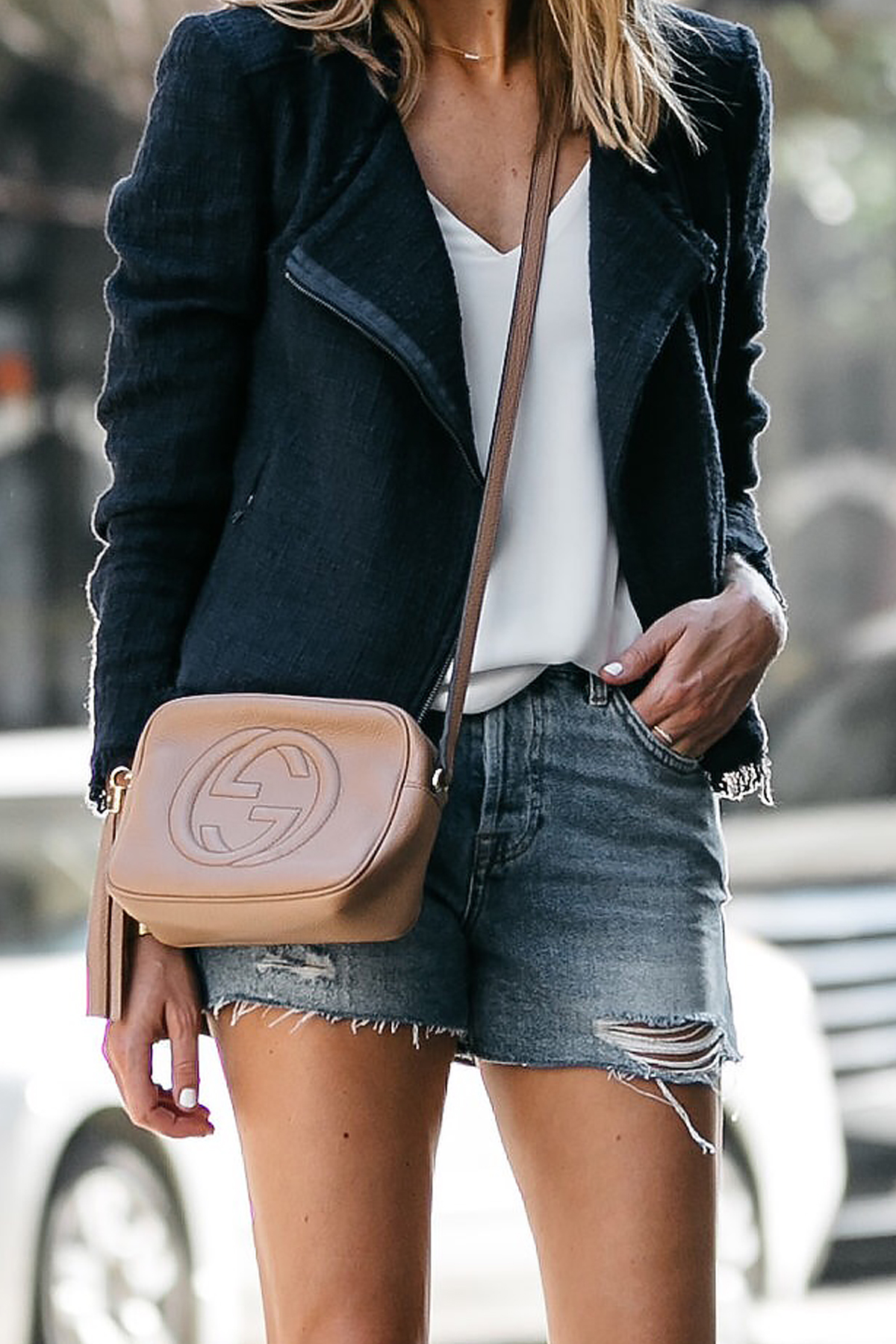 [/pipdig_left]
[pipdig_right]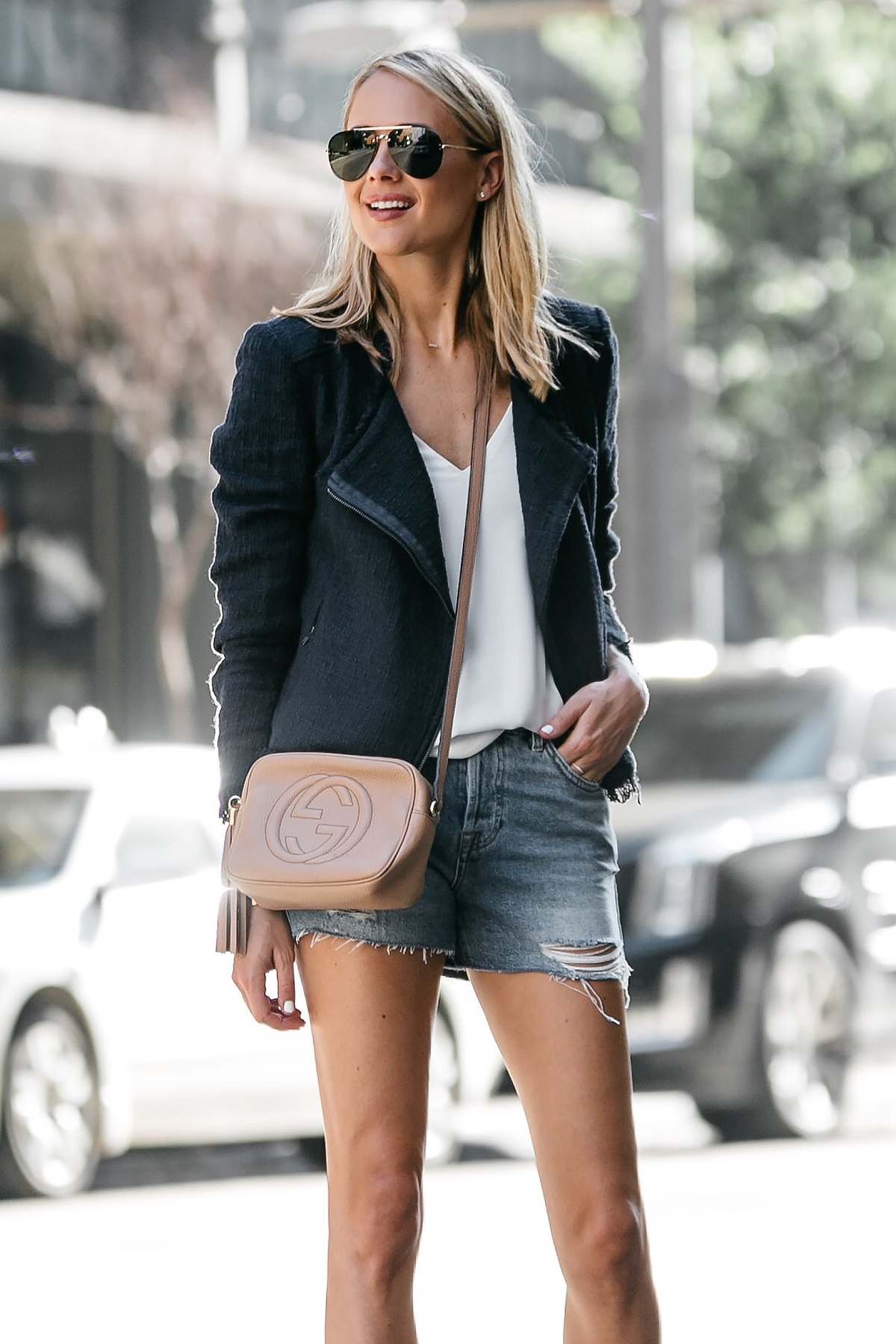 [/pipdig_right]
Yes, I'm wearing a navy tweed jacket and yes, it's summer. Allow me to explain.
Although it's hot as can be outside, inside is a different story.  Here in Texas, every restaurant/shop/coffee house/you name it puts the A/C on full blast! So, I'm cold almost everywhere I go. Enter: this navy tweed jacket. Instead of combatting the summer A/C with a blanket or hoody that doesn't match my outfit, I wanted something else. This jacket does the trick. It's chic as can be, a gorgeous navy color, and the perfect weight. More than that, it looks exceptionally cool when paired with ripped jean shorts and classic pumps. This navy tweed jacket solves the problem of not wanting to ruin your look while staying warm indoors during summer.
Most importantly, it transitions from summer into fall/winter! For $70, you get double the investment and looks that will carry you through to next year. If that isn't a steal, I don't know what is. So, next time you're wanting to look chic inside this summer, consider this navy tweed jacket. It's a classic.
Jacket: Nordstrom | Tank: Topshop | Shorts: Topshop | Heels: Christian Louboutin (similar) | Handbag: Gucci | Sunglasses: Celine (similar) |
Watch: Larsson & Jennings (similar) | Bracelet: Similar | Necklace: Dana Rebecca
Photos: Beckley & Co