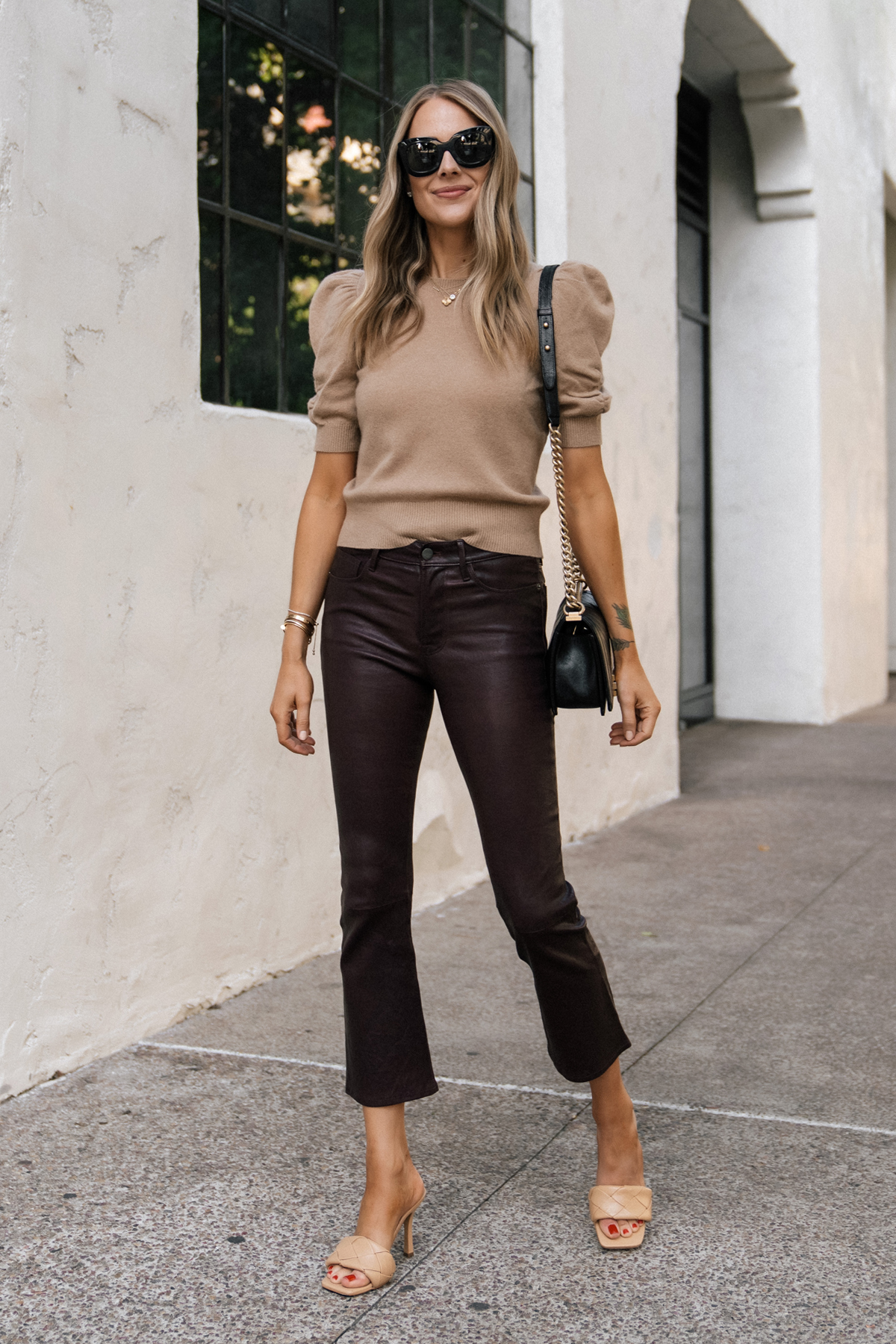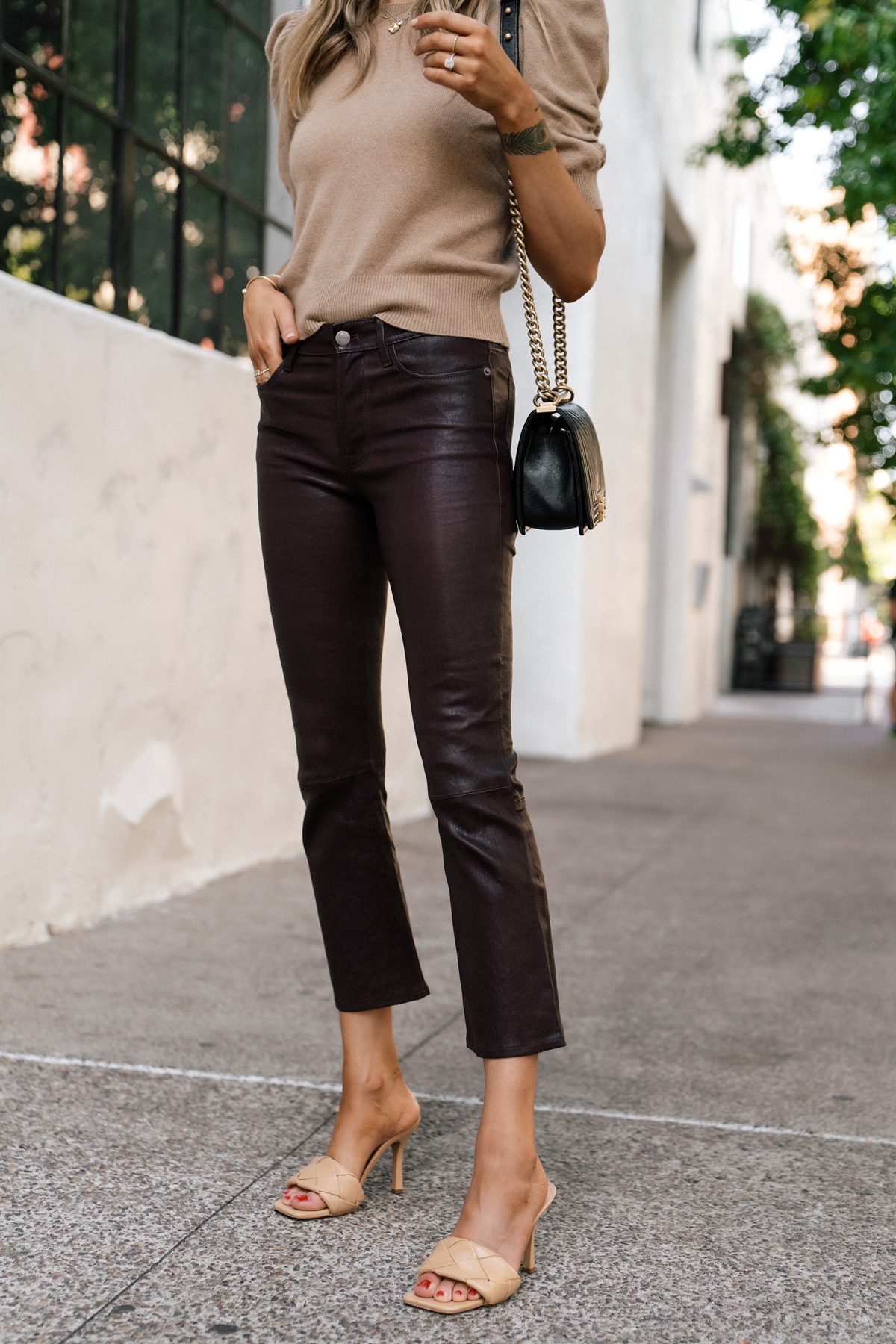 Something I love about style is that it's always evolving. Although I have my personal style pretty nailed down, I'm always open to trying new things if they look good and feel right. Enter: my first ever pair of real leather pants from none other than Nordstrom!
First off, they're not black, which I think we can all agree is wild for me. They're a deep chocolatey brown/burgundy. When I initially saw them at Nordstrom, I was intrigued enough to try them on but had zero expectations. In fact, I had already decided I probably wouldn't love them. Boy, was I wrong! These 100% real leather pants by FRAME are incredibly comfortable and easy to move around in, unlike the leather pants Friends episode (if you know, you know). I did need to size up in them (typically a 25 and took a 26), but they fit like a glove.
These Nordstrom leather pants almost feel like leggings, but with much more structure and support. For my first leather pants outfit, I paired them with another FRAME piece—this puff sleeve cashmere sweater that is so gorgeous. I pulled it all together with my favorite Vince Camuto Brelanie heels (a big 2021 fall shoe trend, BTW) to create a head-to-toe look that almost represents a Latte in the best way!
Because these are my first pair, I'm working on more ways to style leather pants that I can't wait to share with you guys throughout this fall and winter season, so stay tuned!
Fall Pants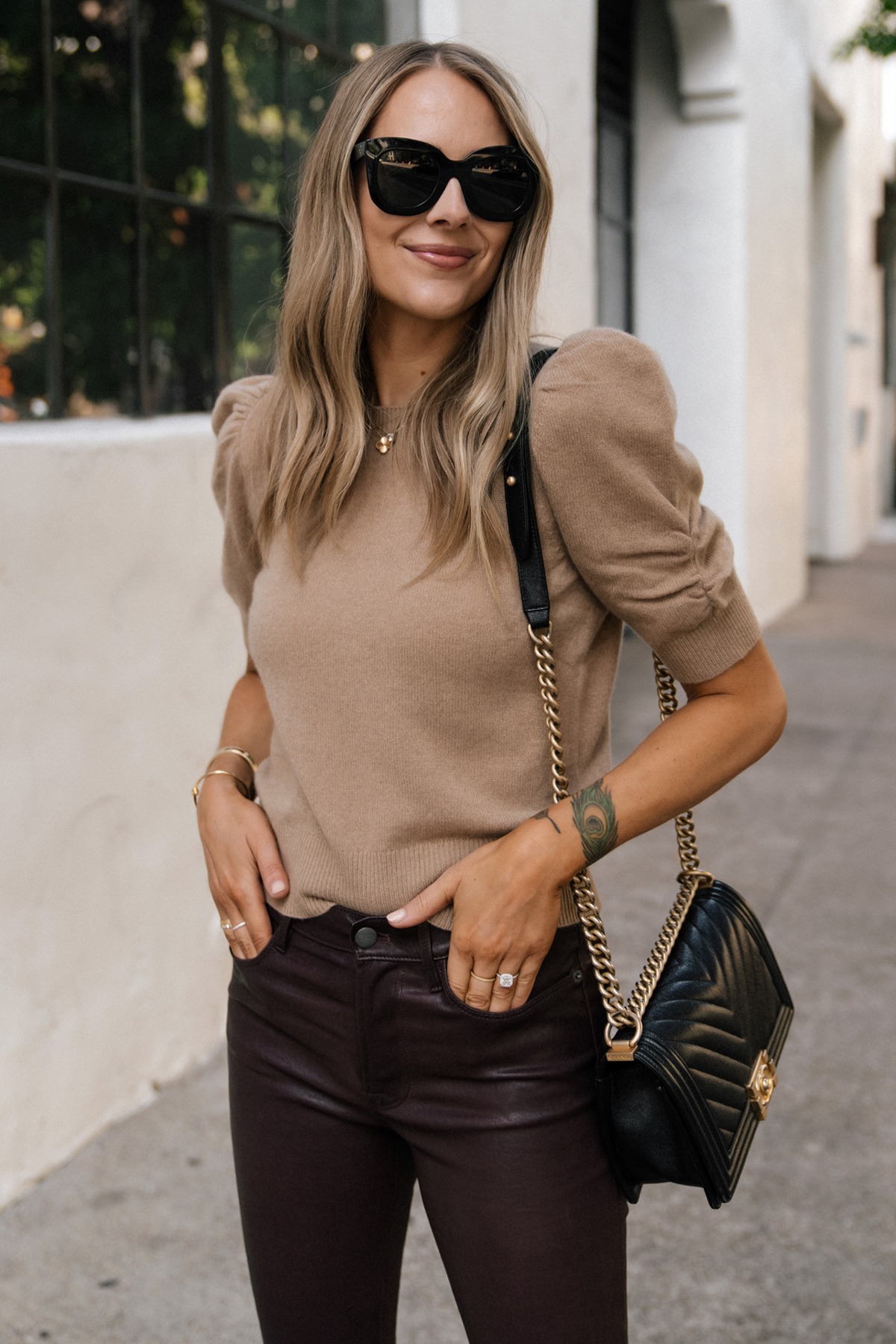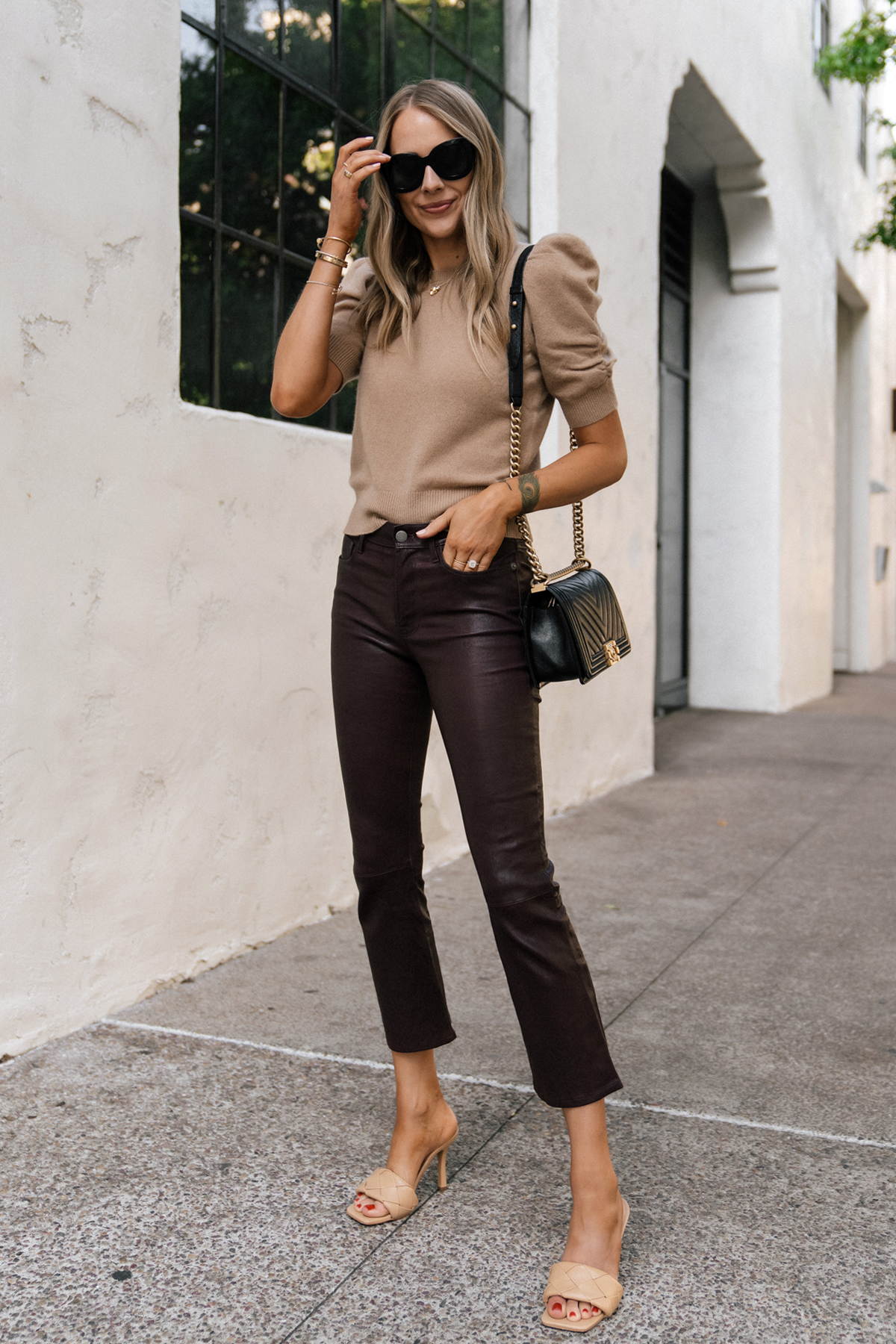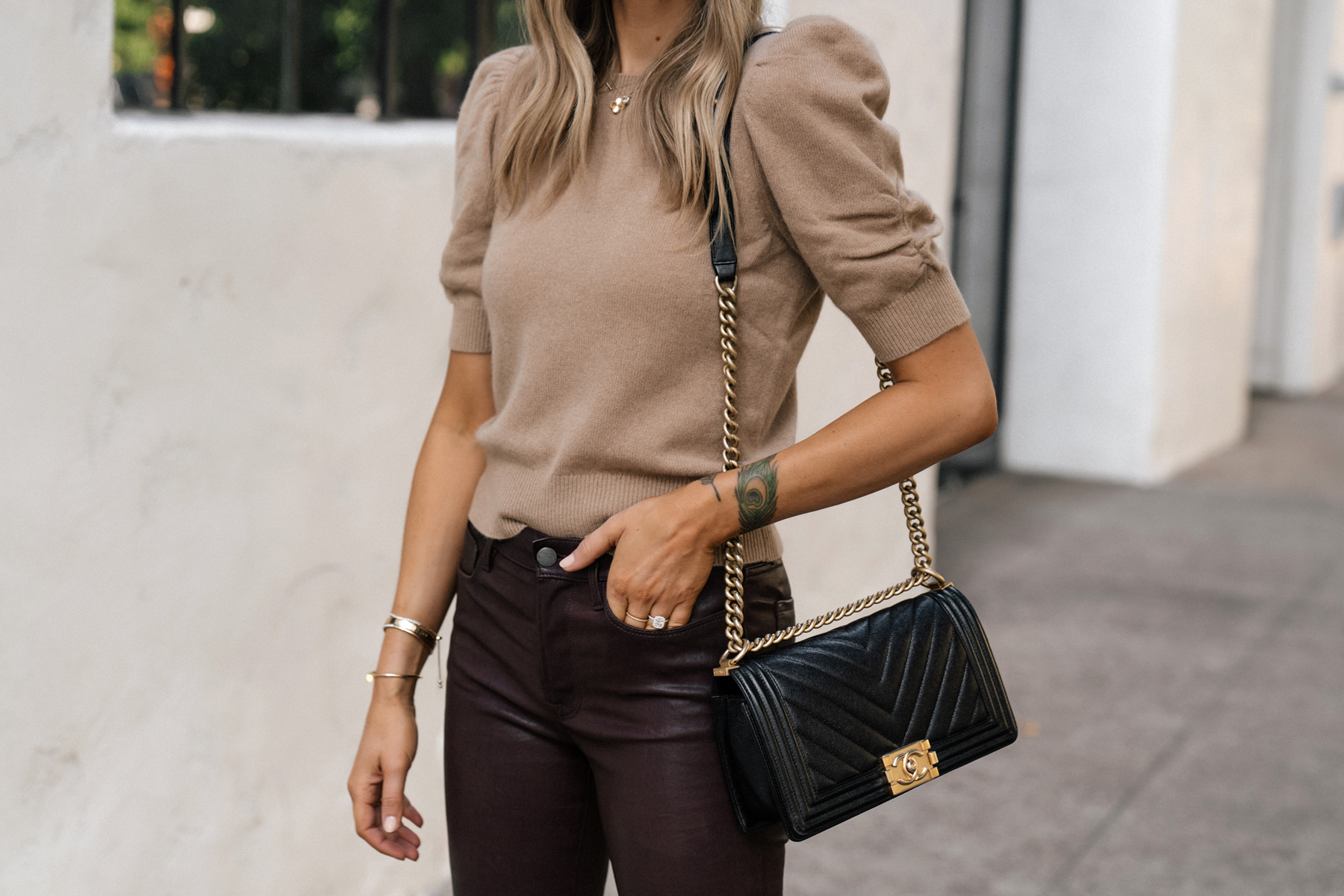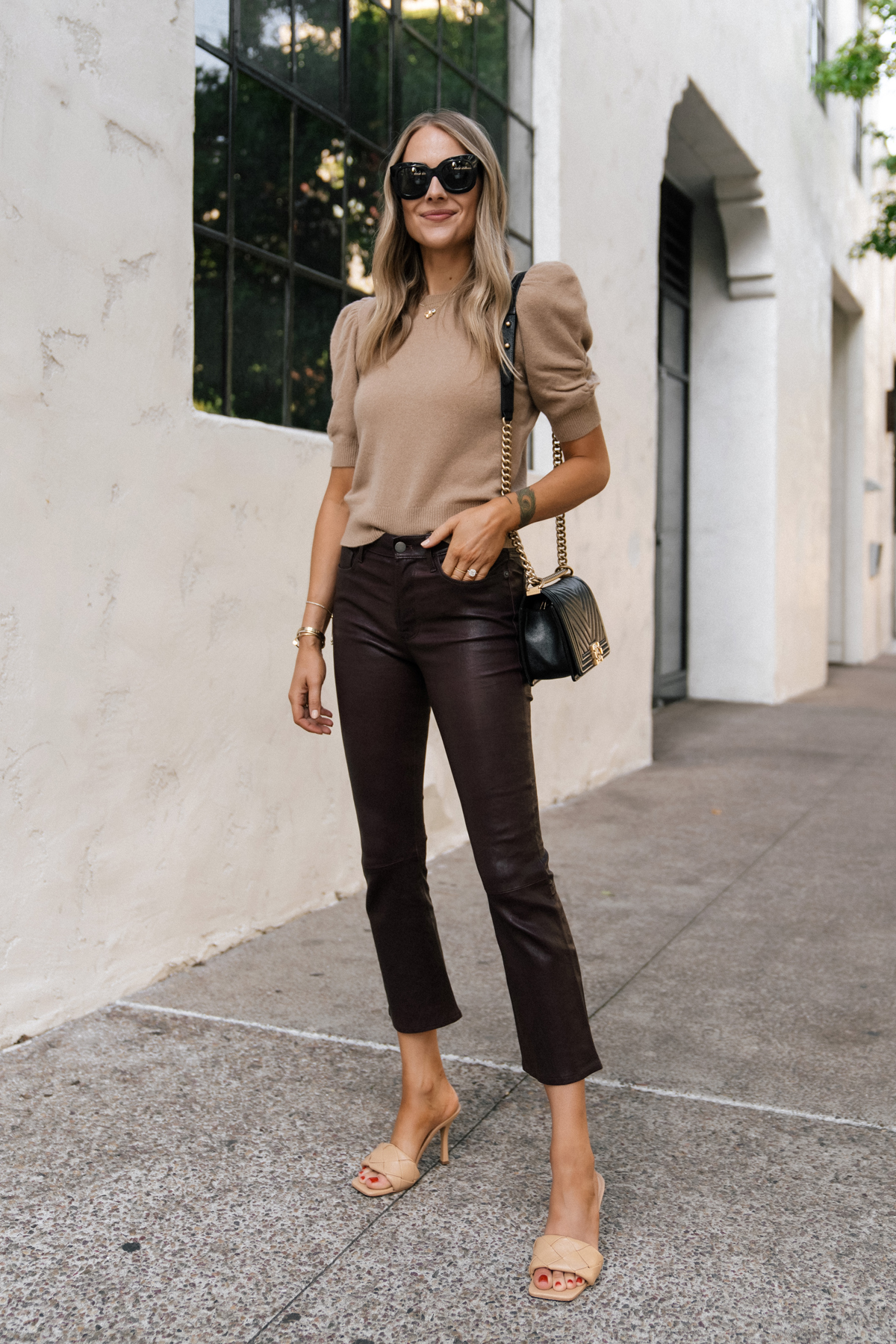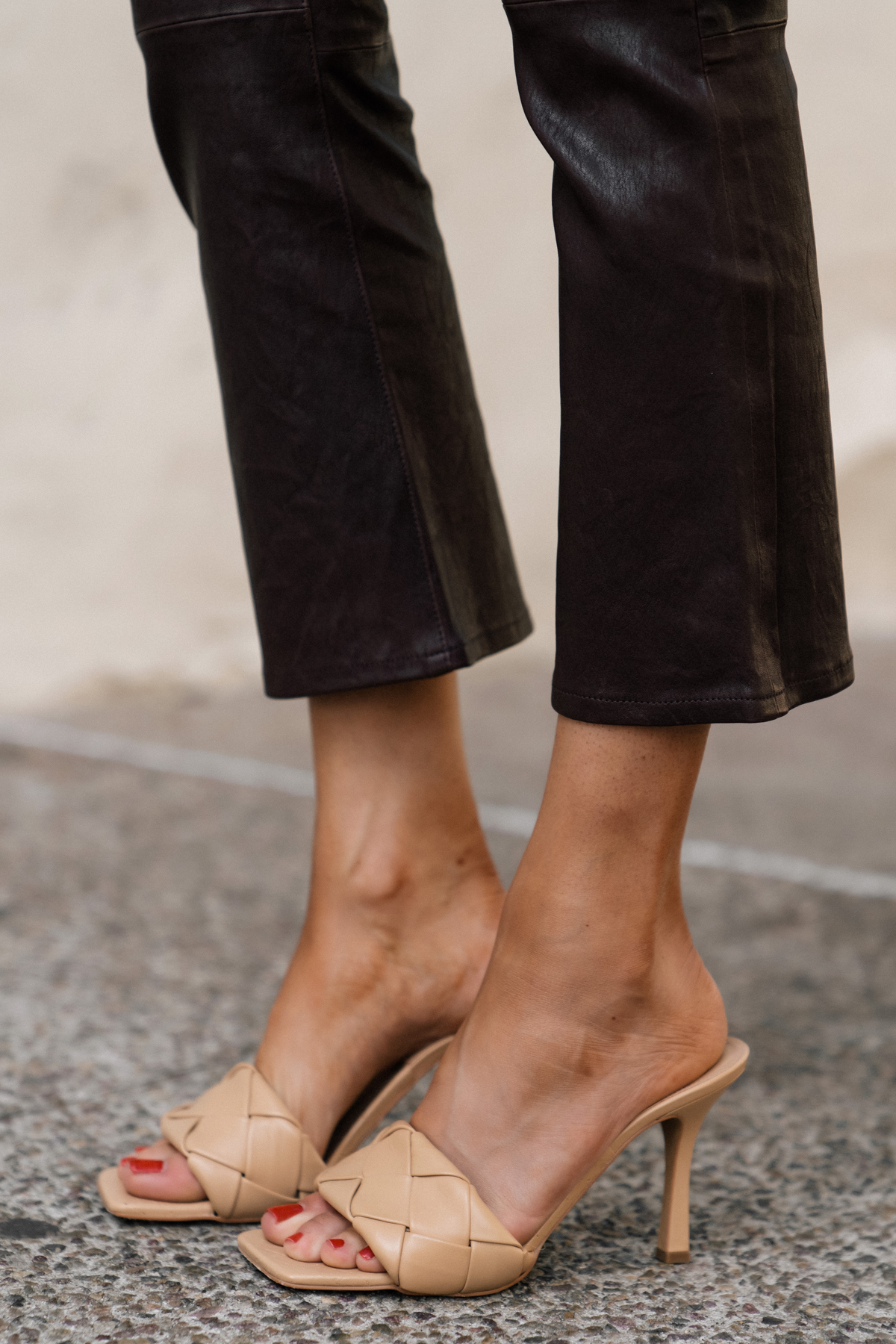 A special thank you to Nordstrom for sponsoring this post. All thoughts and opinions are my own.
This post may contain affiliate links, meaning when you click the links and make a purchase, we receive a commission.
Photos: Arielle Levy