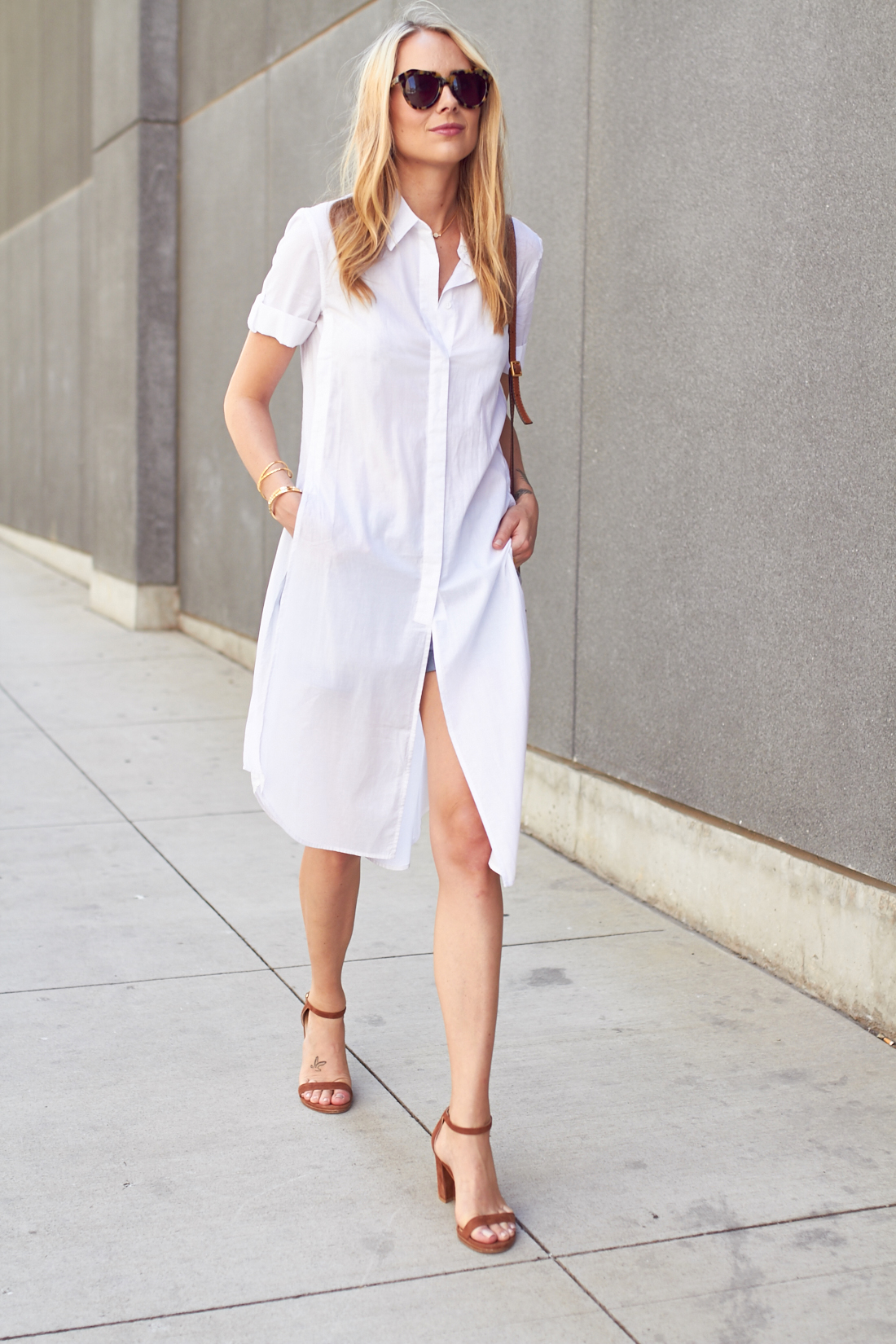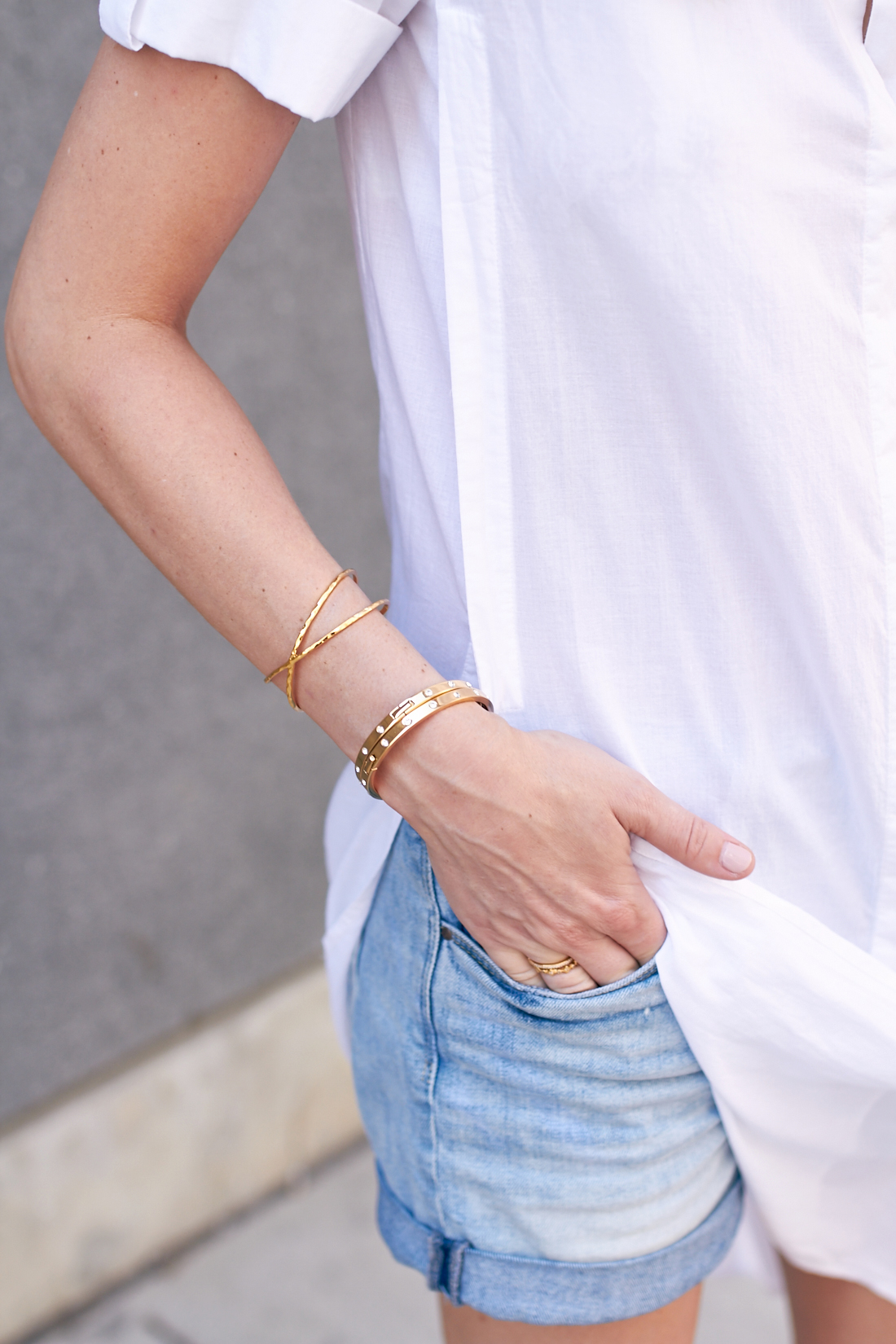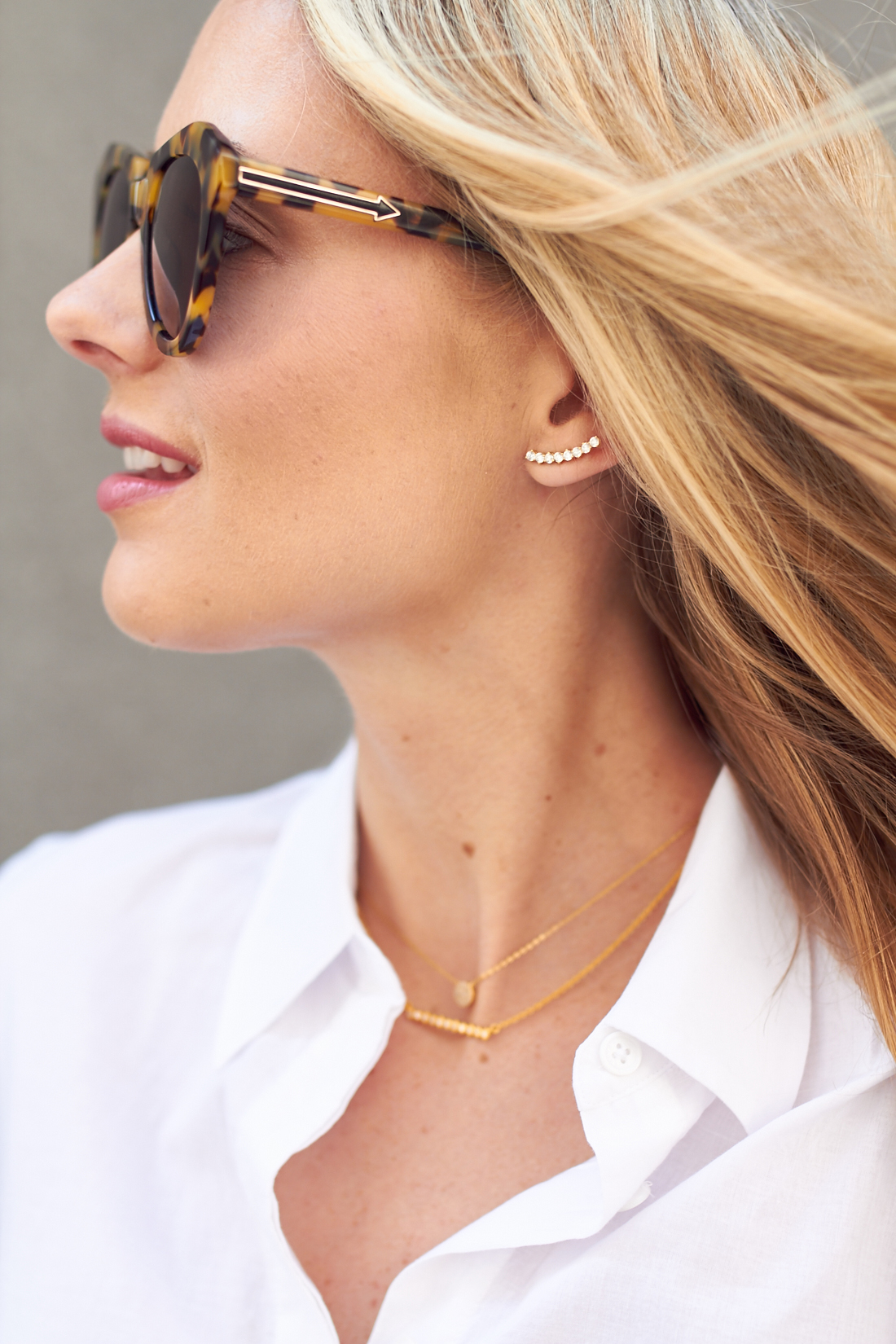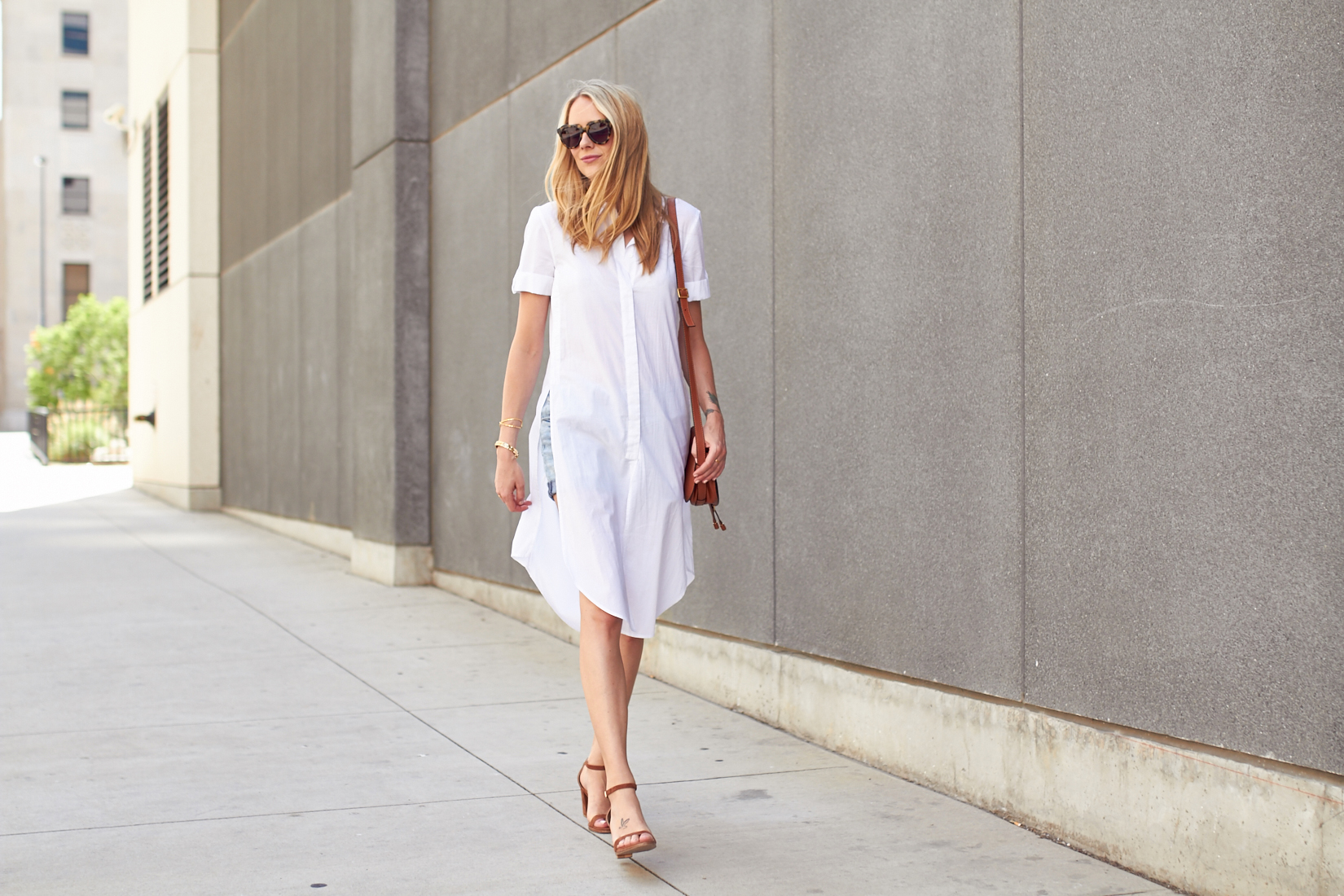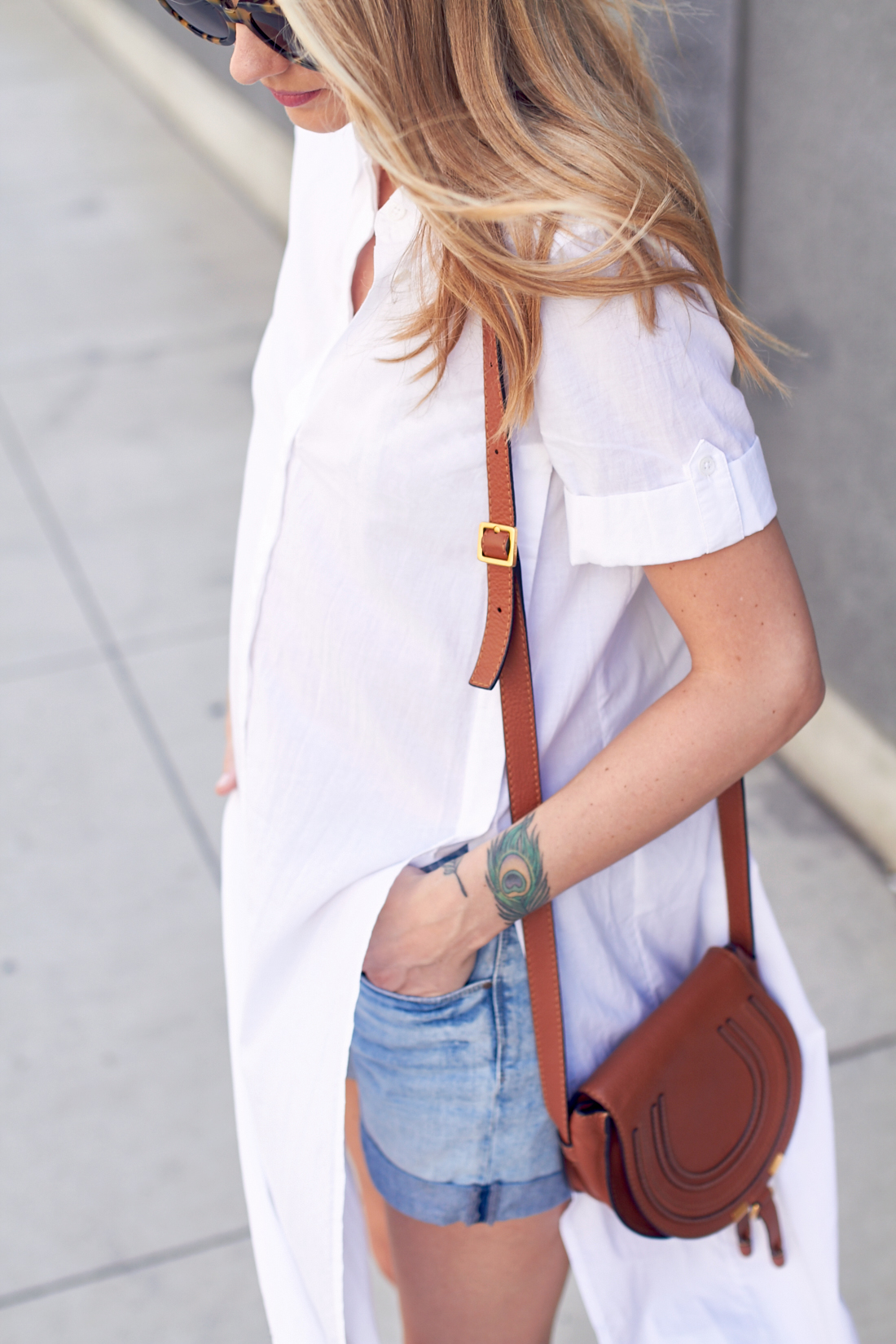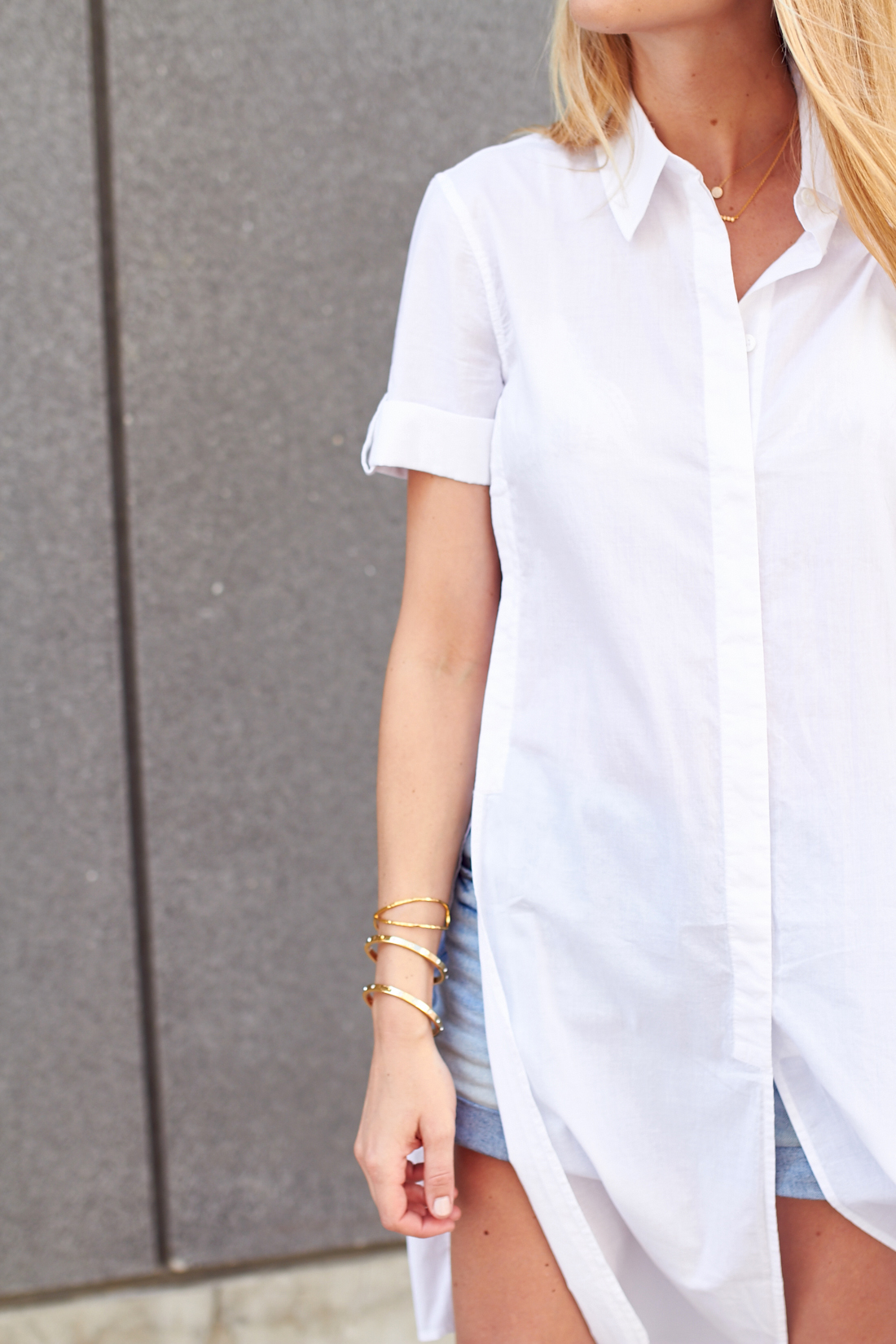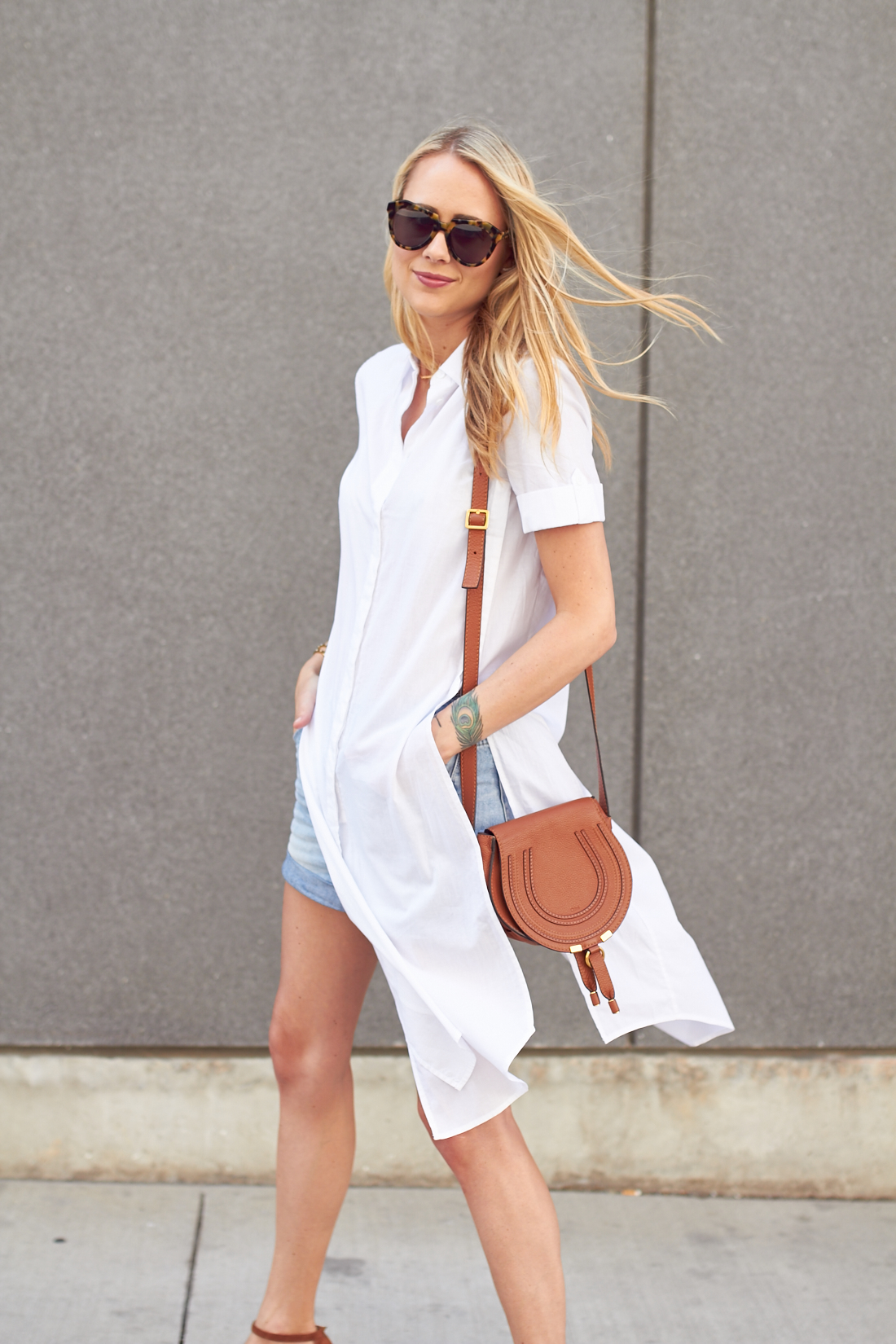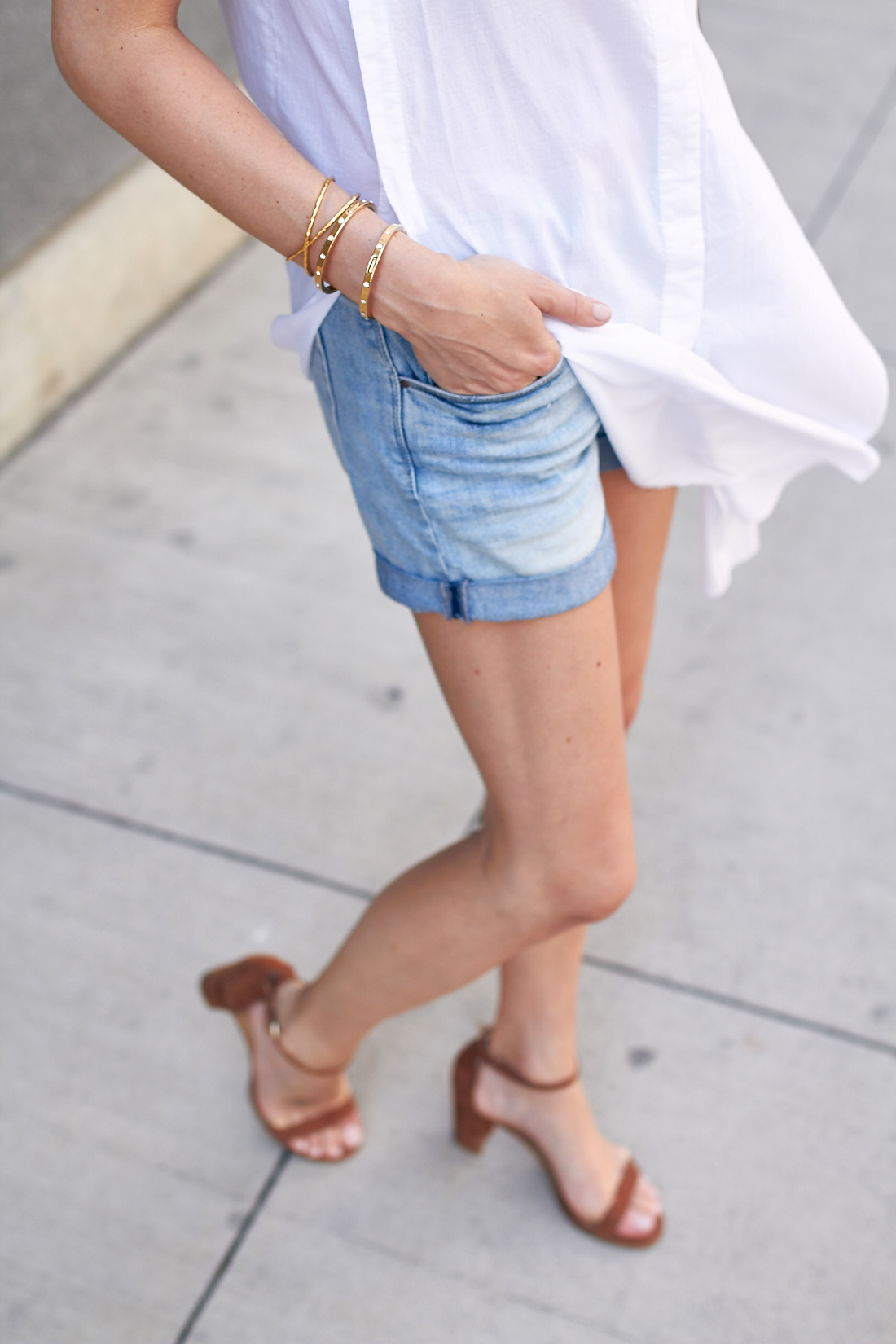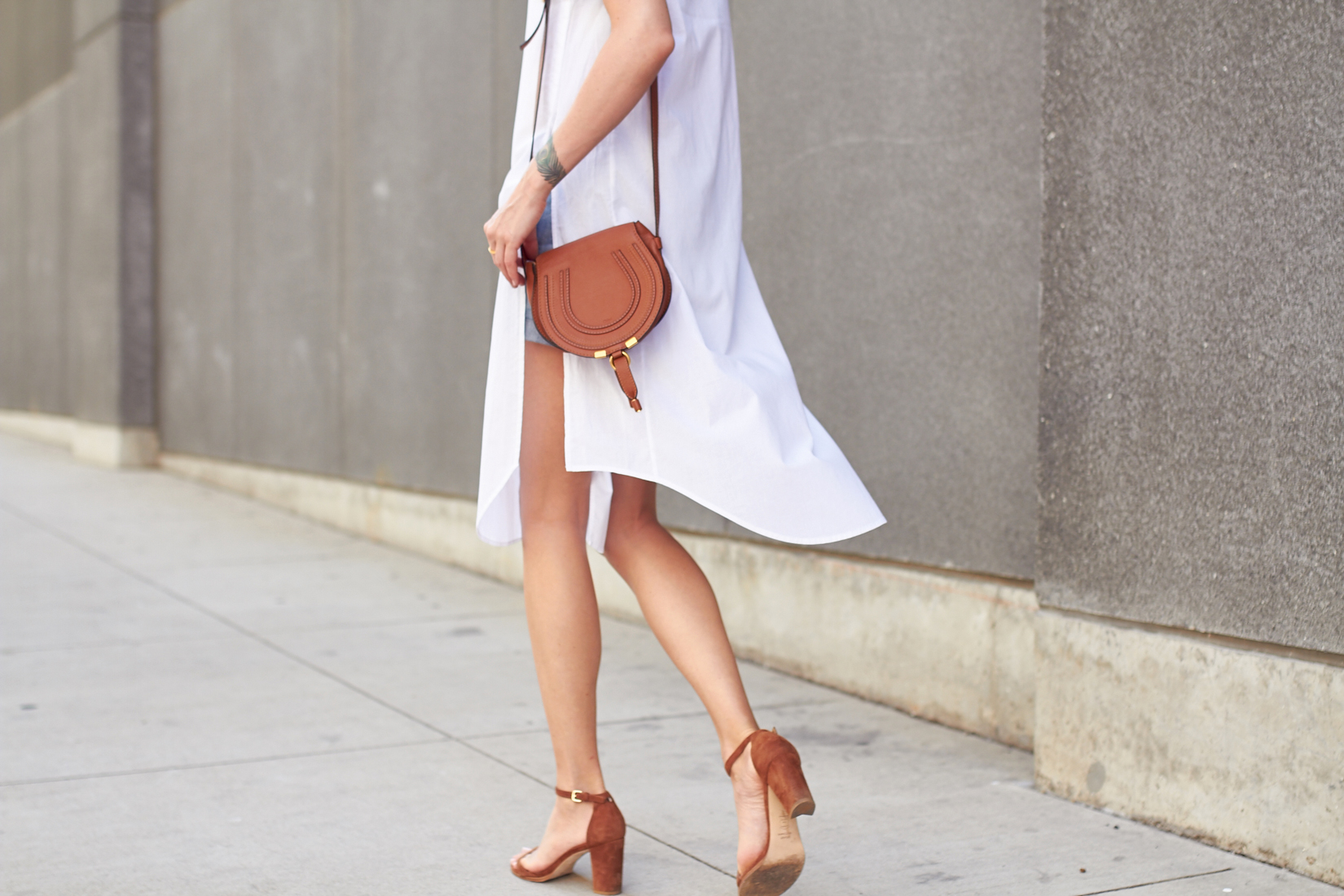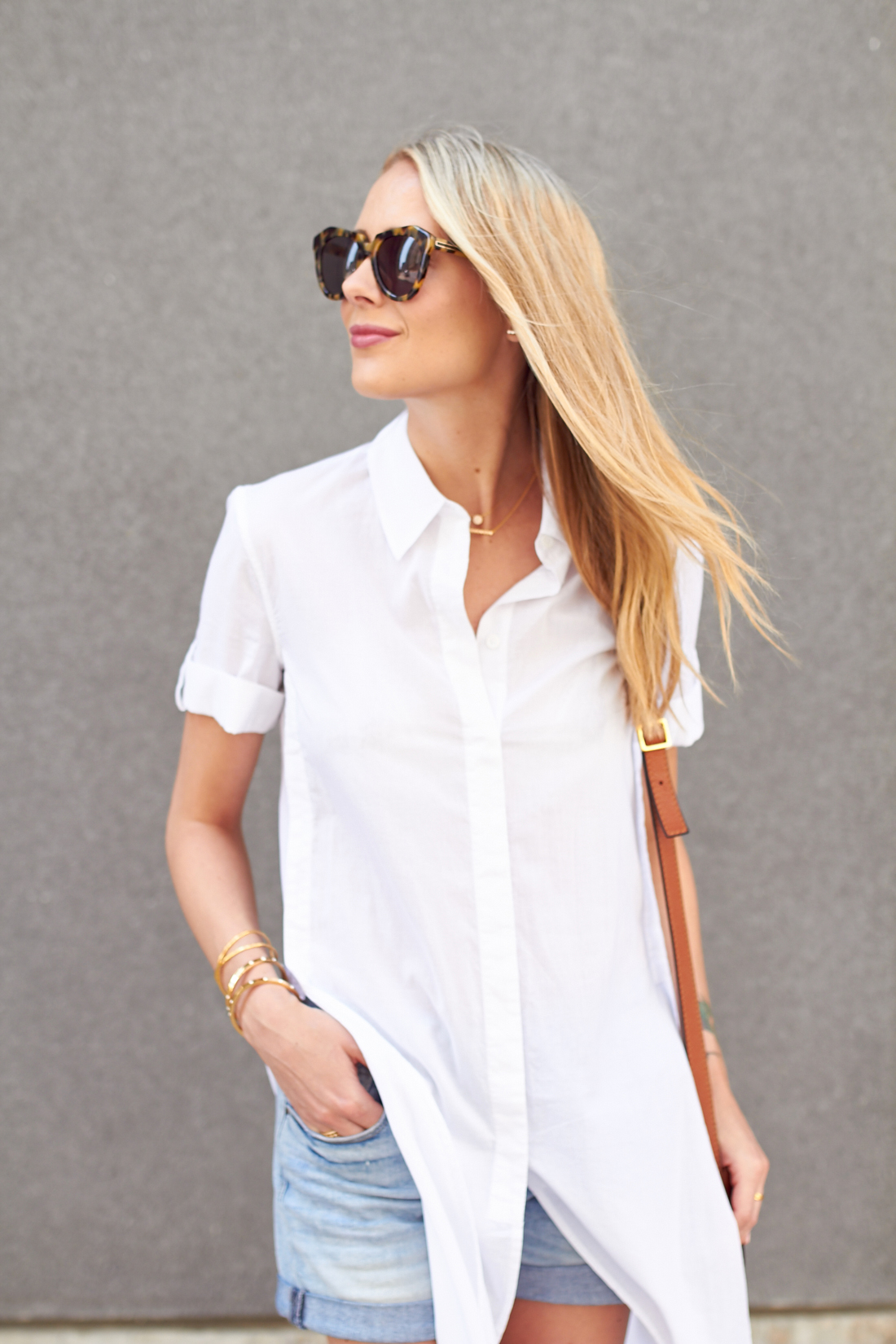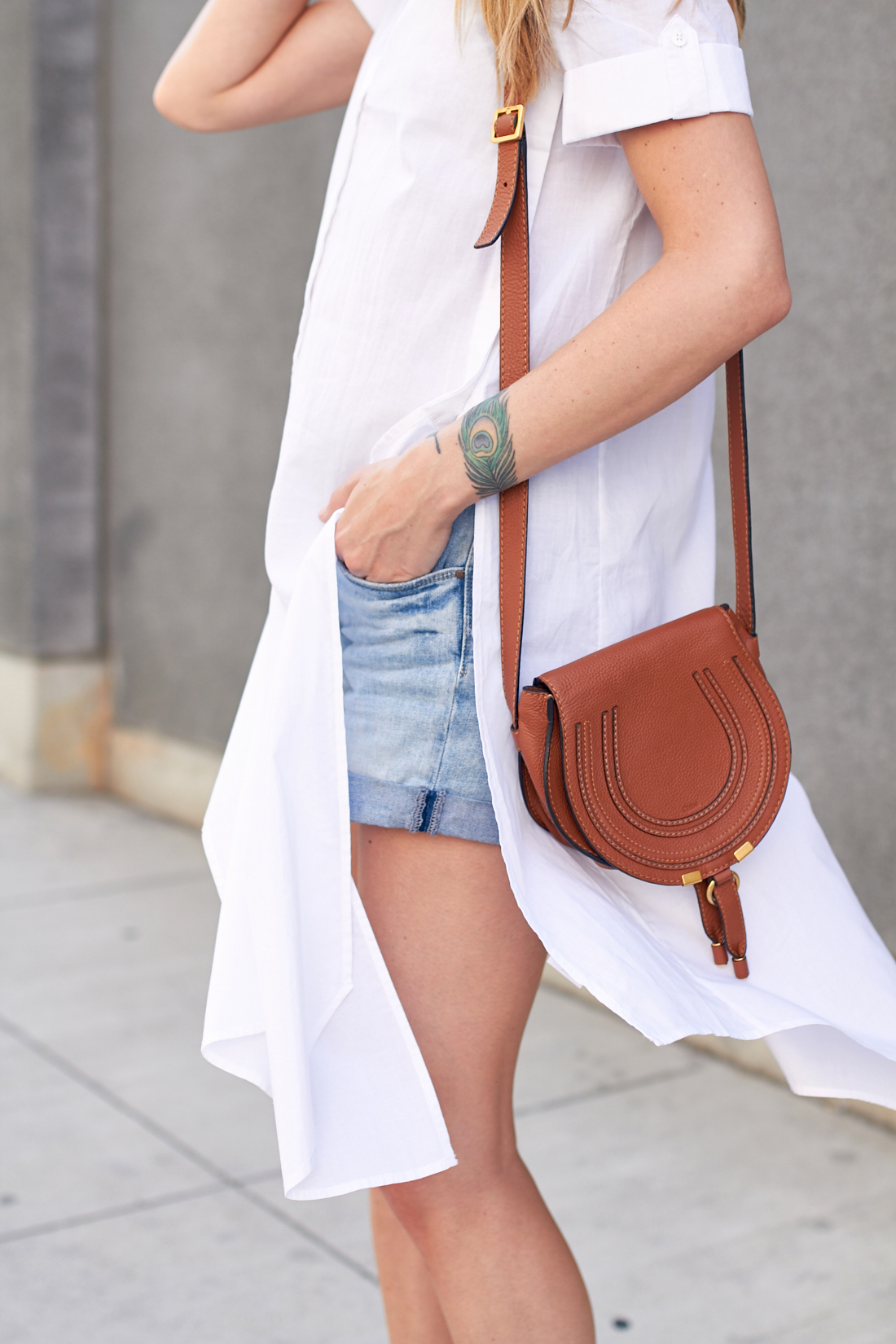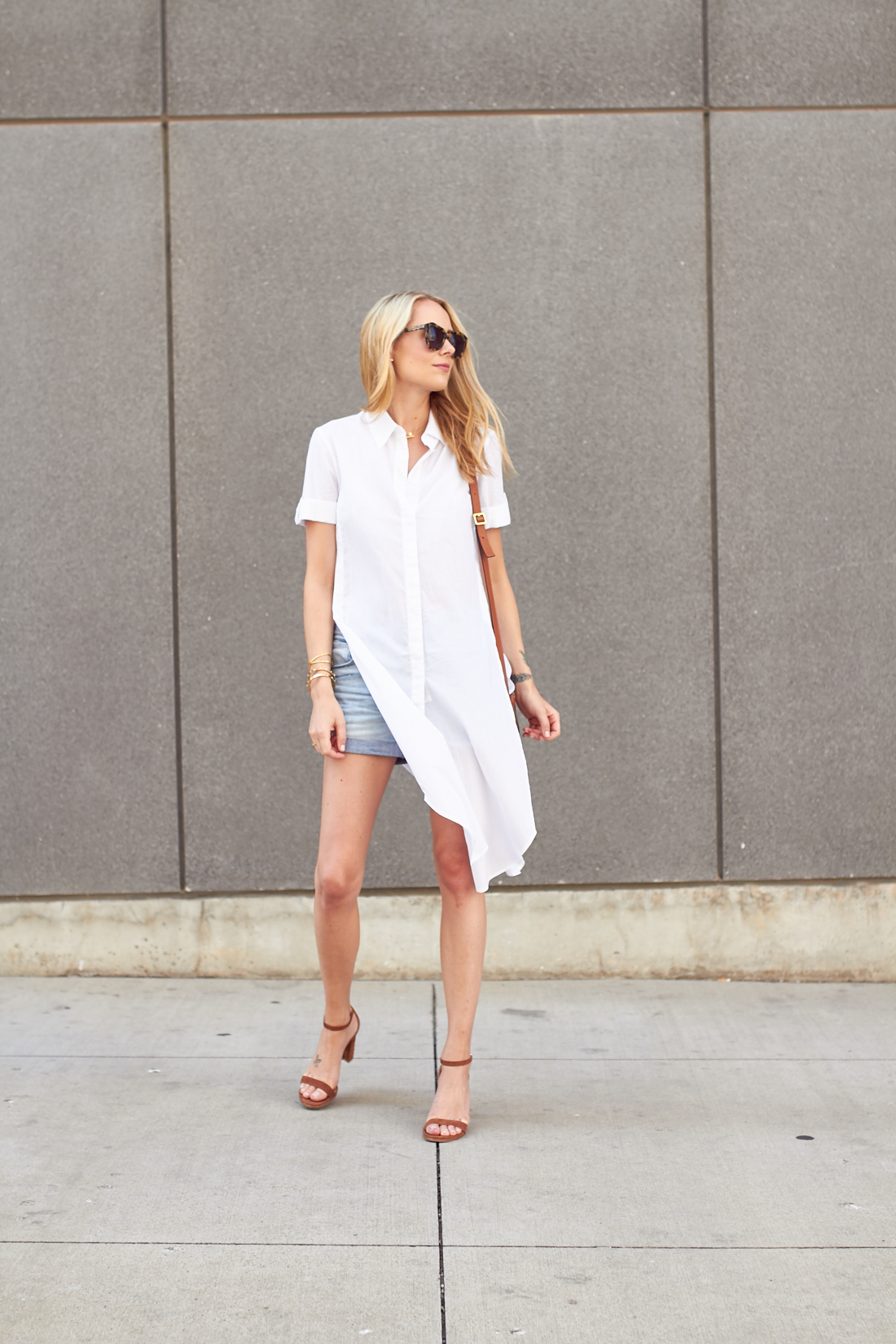 From layering necklaces and stacking rings, to creating the perfect arm party, I have always loved adding delicate pieces of jewelry to my ensemble to create the perfect finishing touch. For me, making a statement with my jewelry doesn't mean having to wear an oversized piece. I think layering different pieces and mixing elements creates the perfect statement for any look.
Nordstrom has been my go-to for finding the perfect delicate jewels to add to my collection. Gorjana, Kate Spade, Nadri are some of my favorite lines found at Nordstrom, and I recently discovered Freida Rothman and have been obsessed with the designs. With a large assortment of different items and price points, I can always find a special piece to take home with me.
Top: Equipment | Shorts: Nordstrom | Sandals: Stuart Weitzman | Handbag: Chloe | Sunglasses: Karen Walker | Bracelets: Kate Spade & Gorjana | Earrings: Nadri | Necklaces: Nadri & Freida Rothman | Rings: Gorjana, Nadri, & Freida Rothman

A special thank you to Nordstrom for sponsoring this post. All thoughts and opinions are my own.