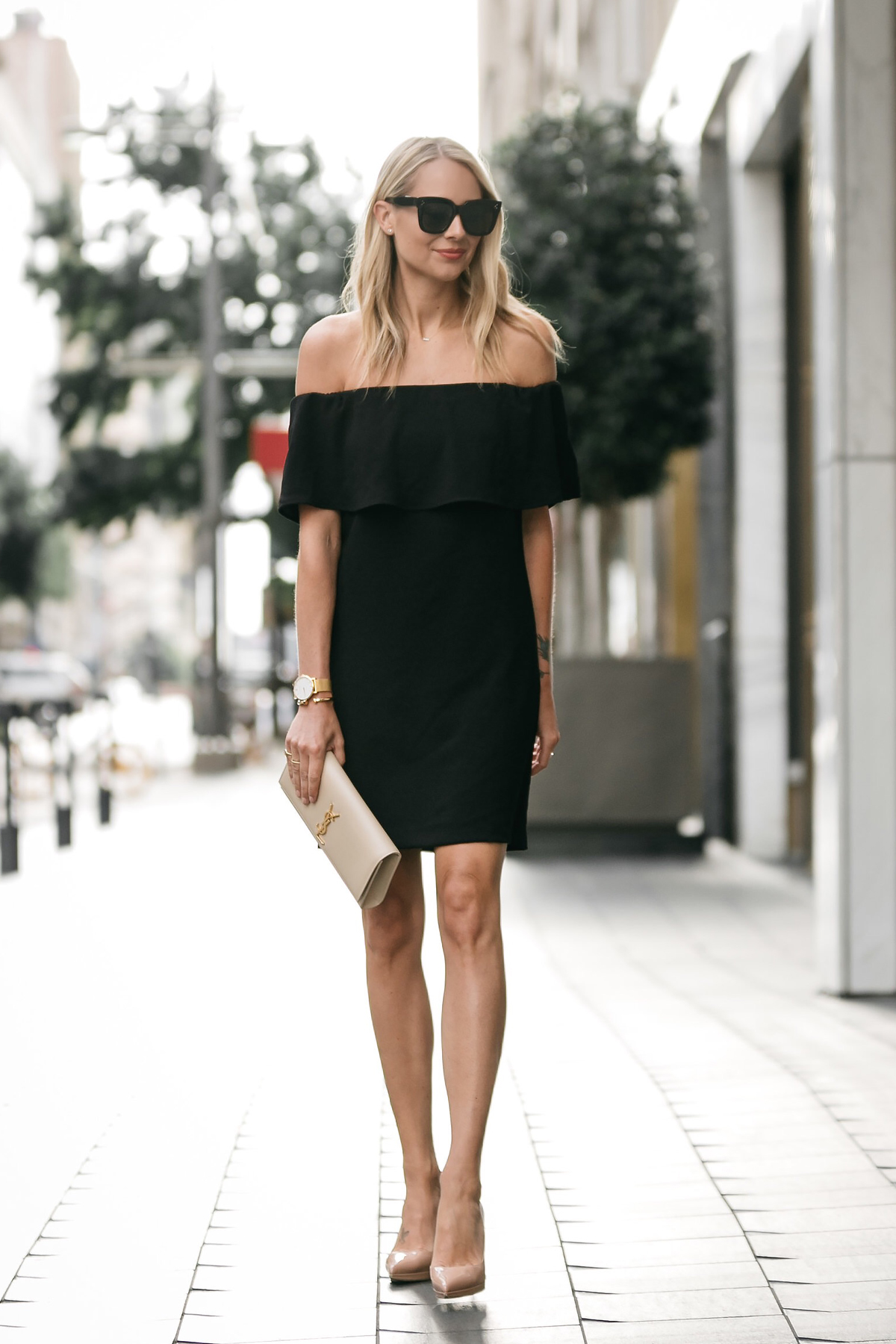 [pipdig_left]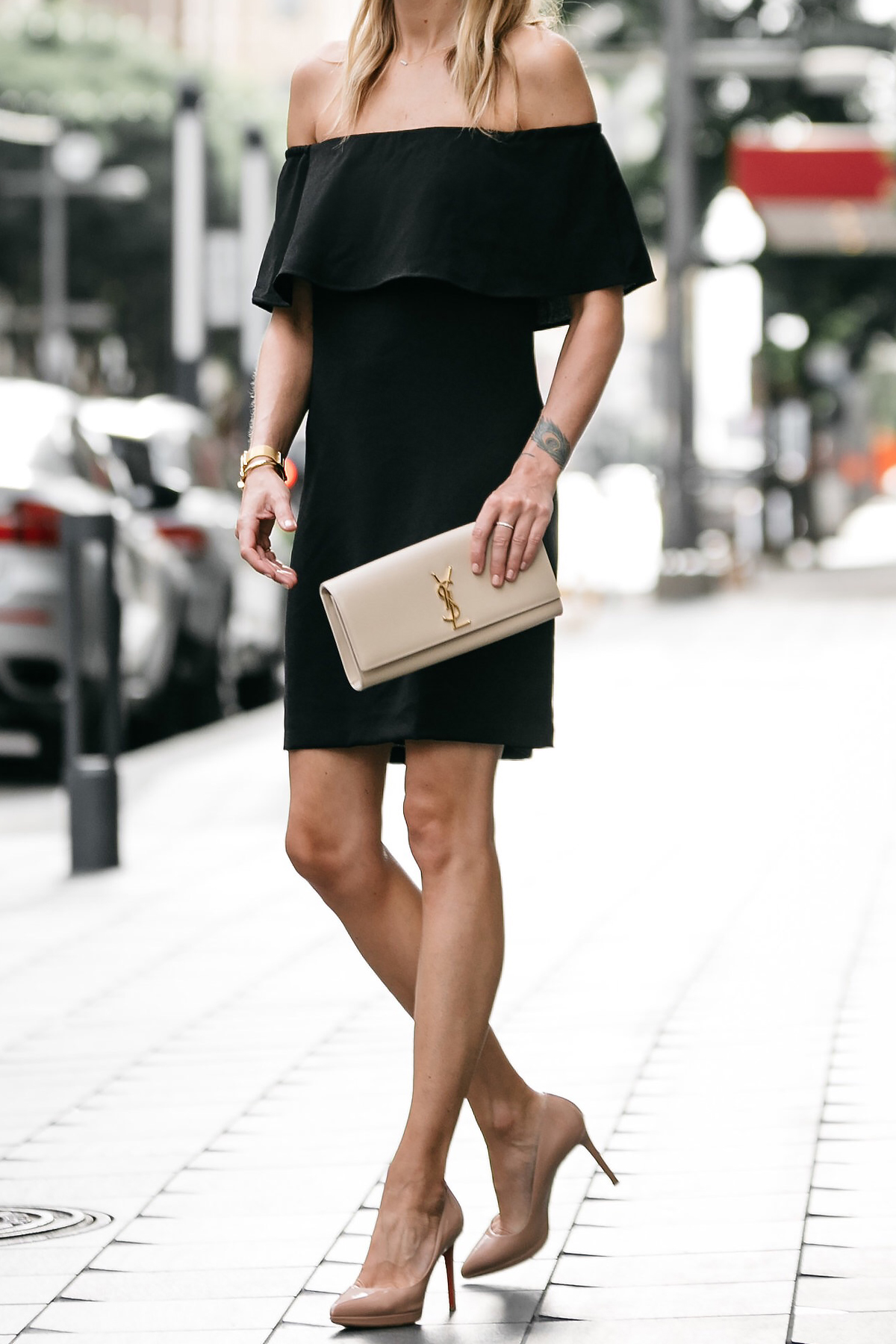 [/pipdig_left]
[pipdig_right]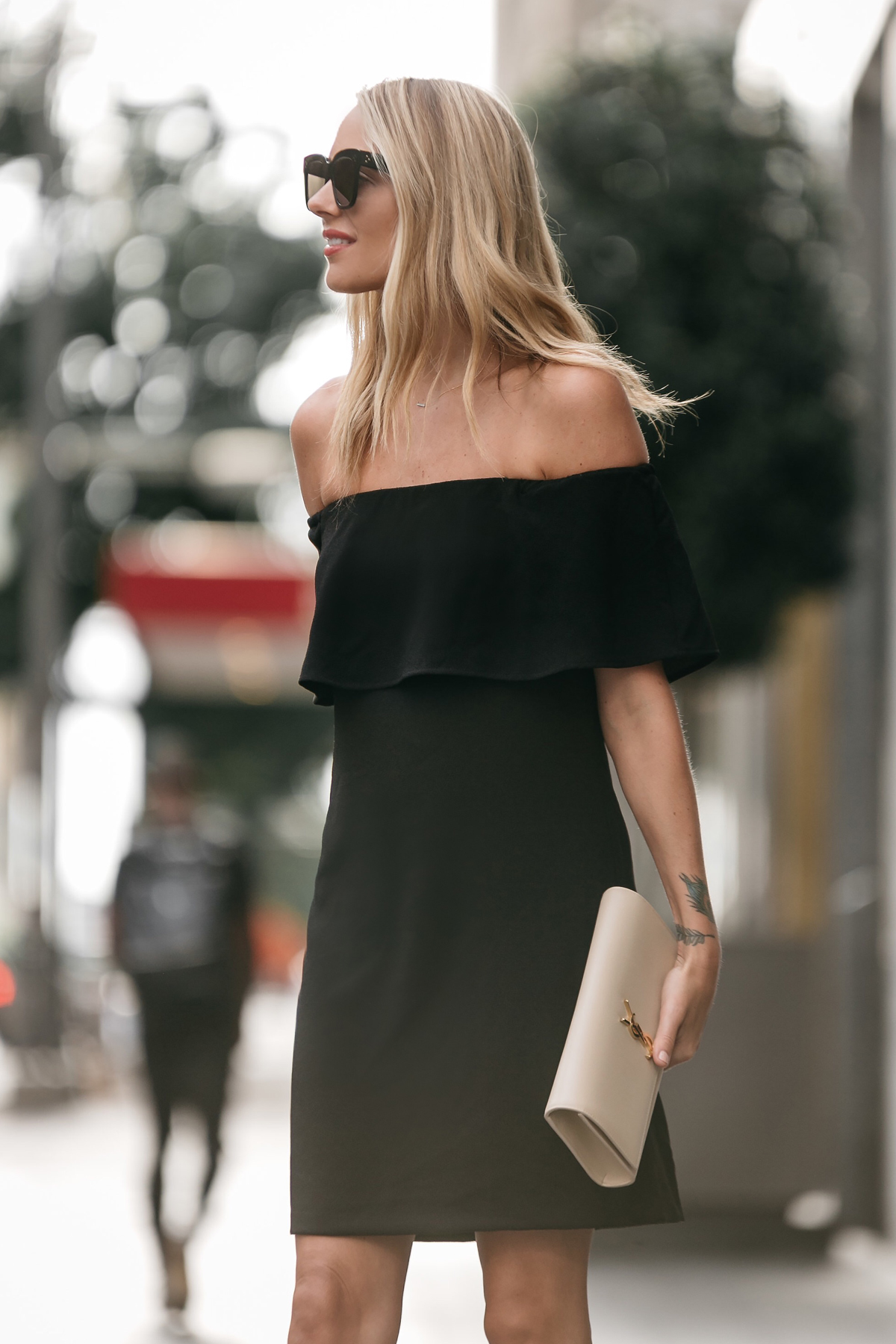 [/pipdig_right]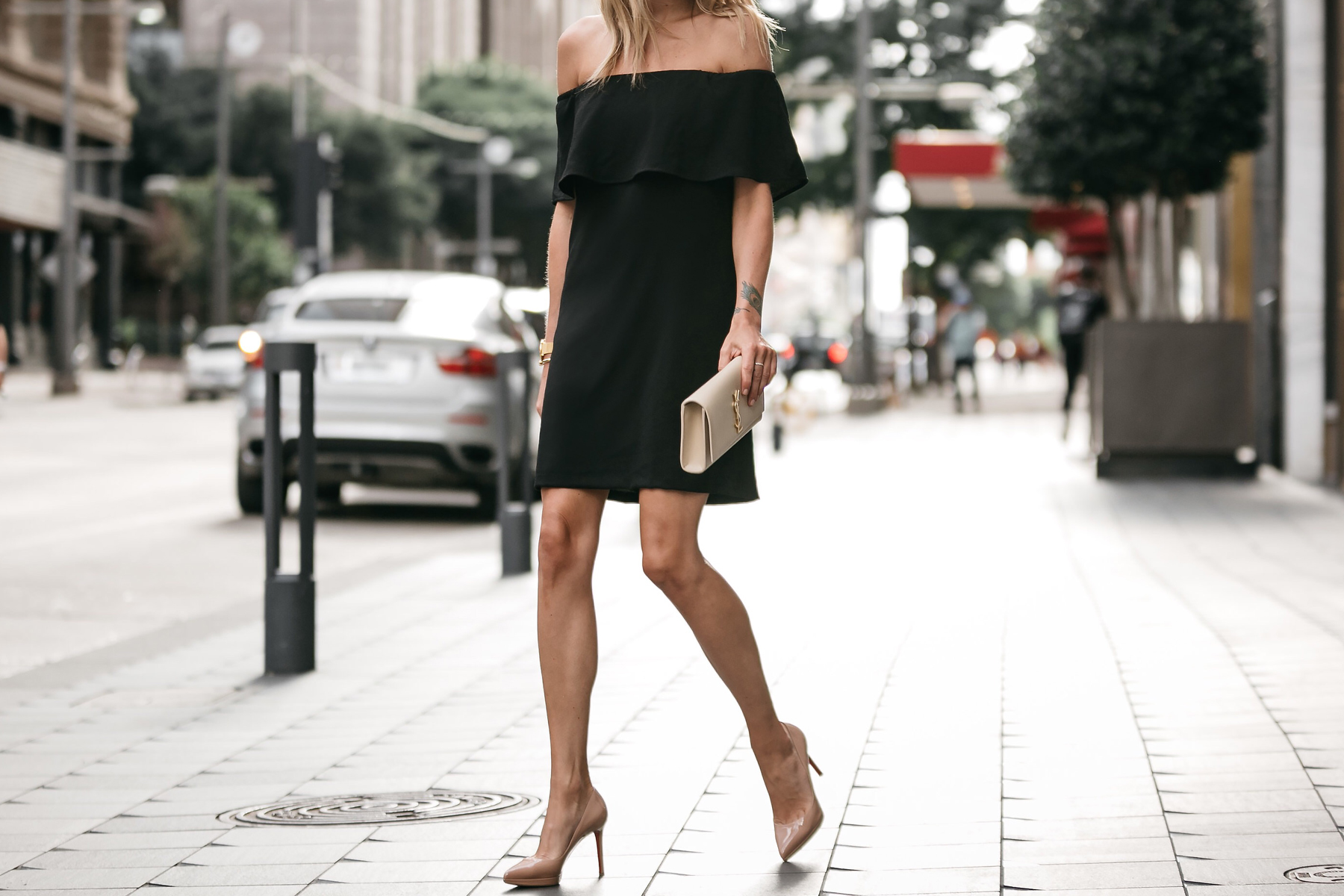 [pipdig_left]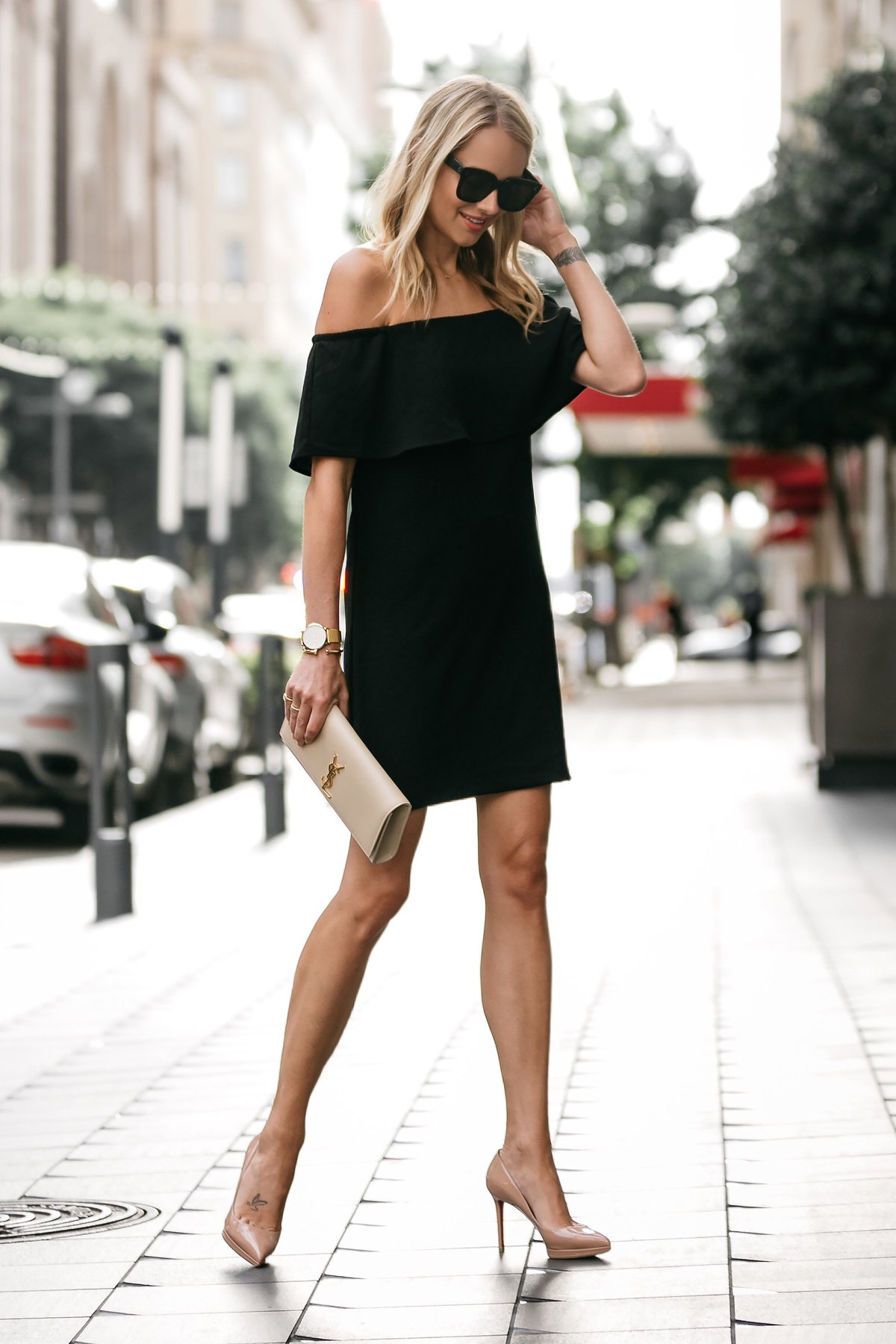 [/pipdig_left]
[pipdig_right]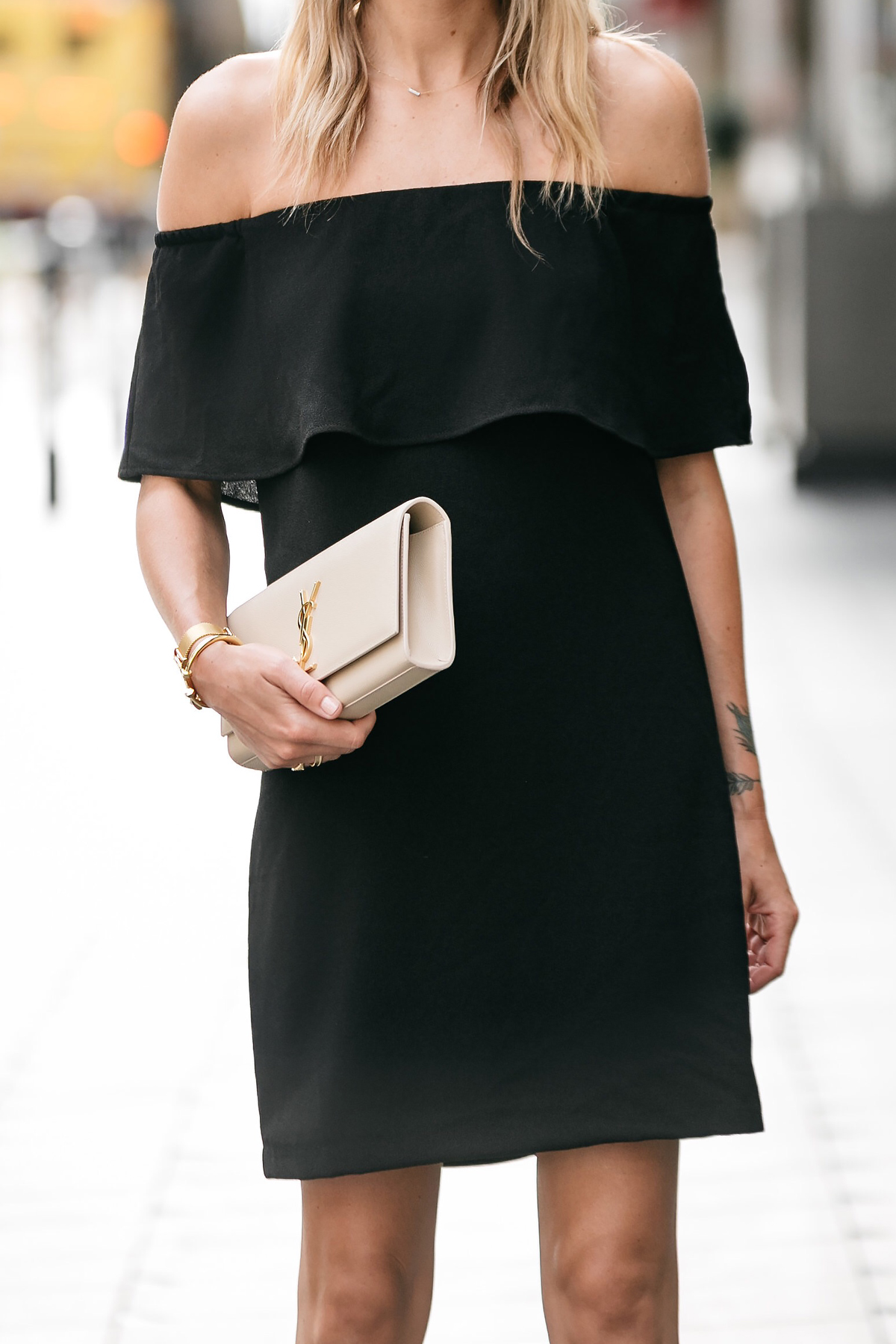 [/pipdig_right]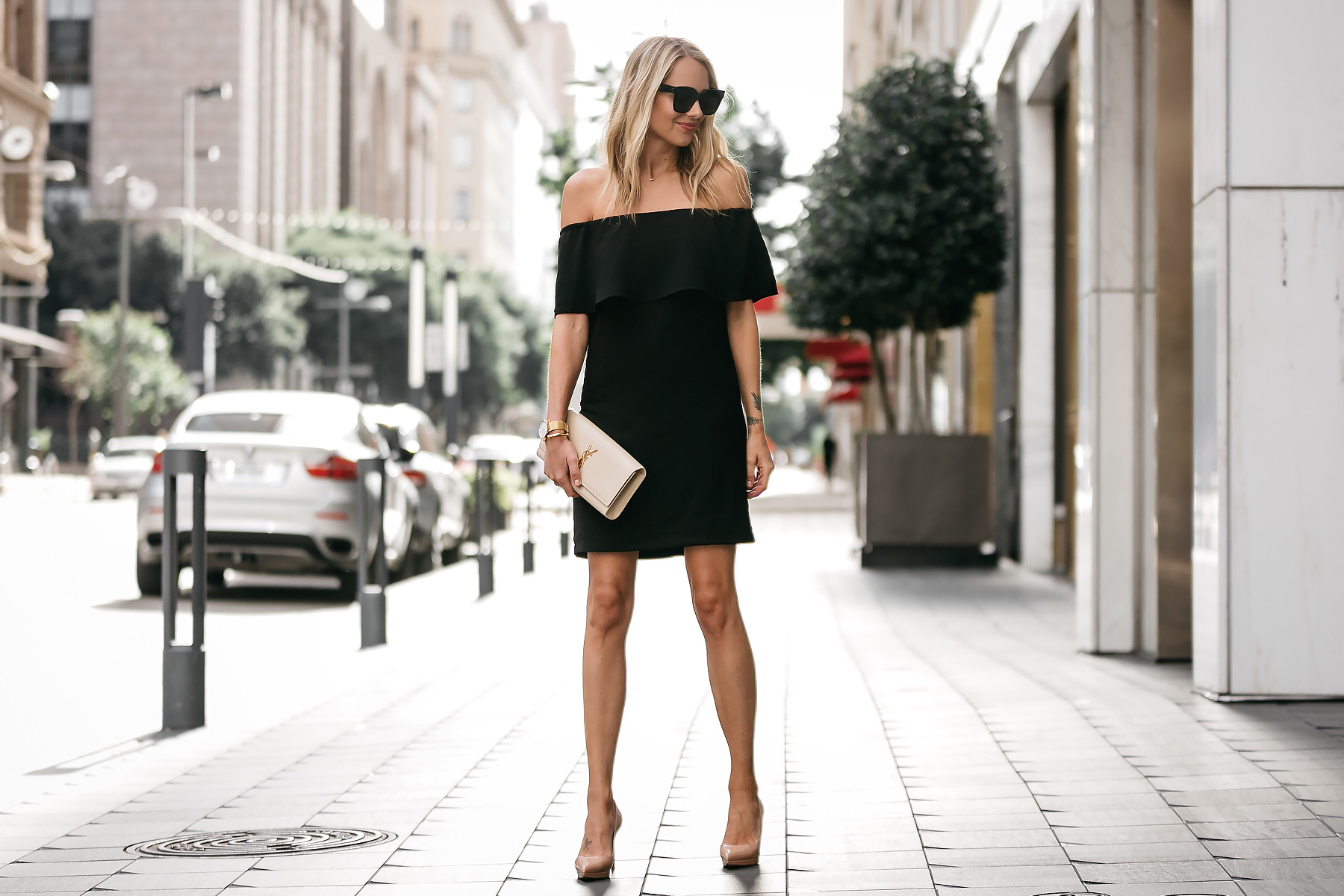 [pipdig_left]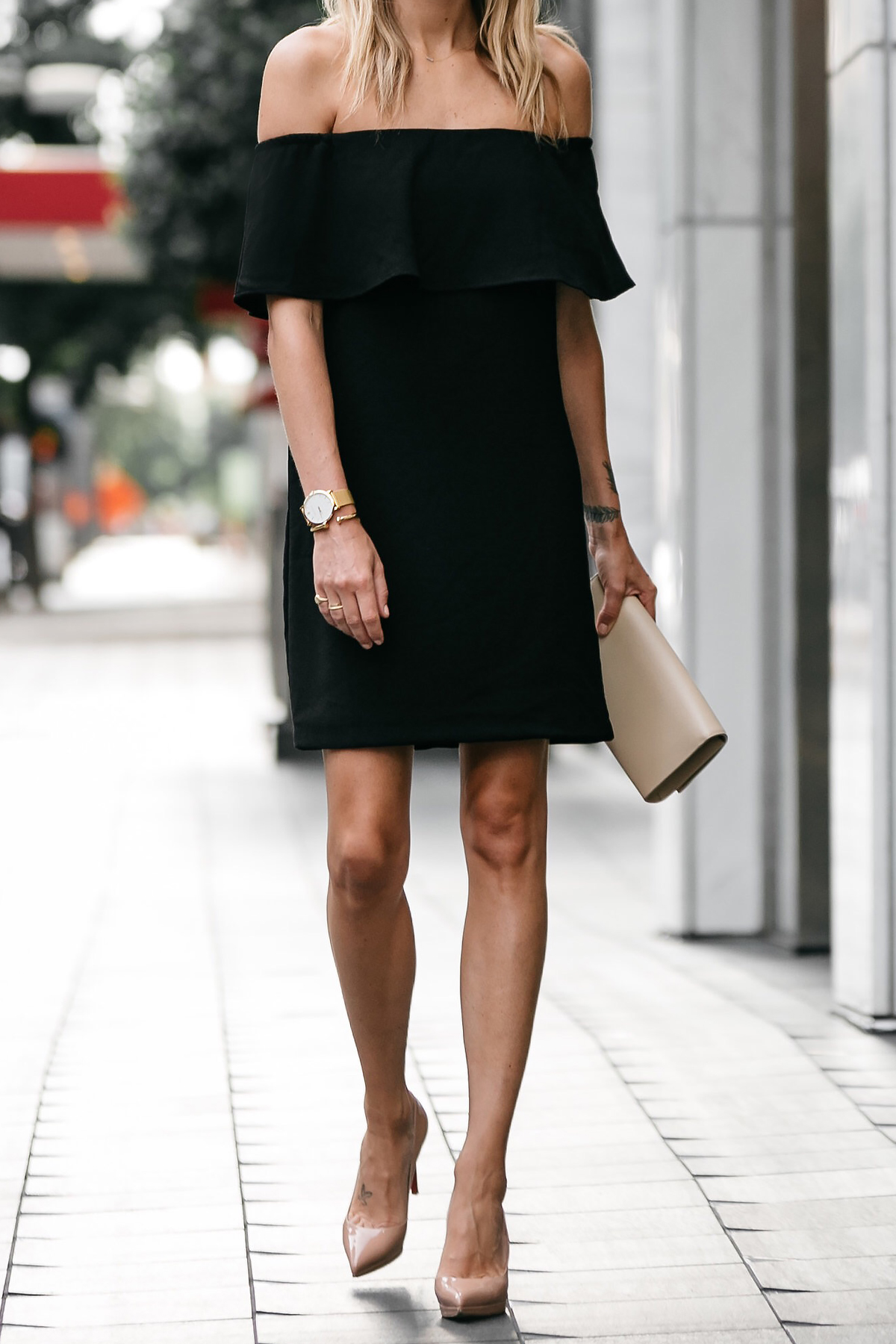 [/pipdig_left]
[pipdig_right]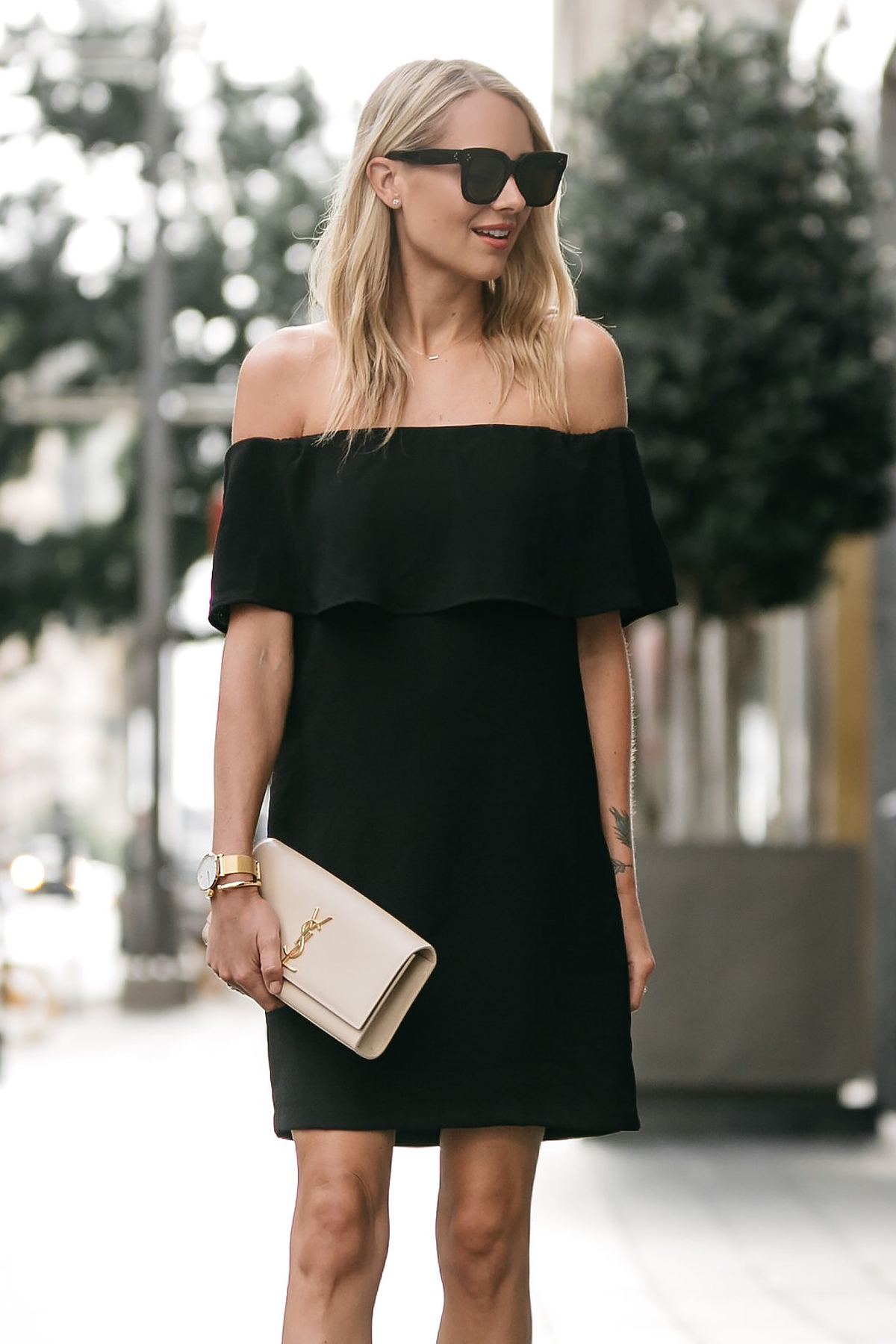 [/pipdig_right]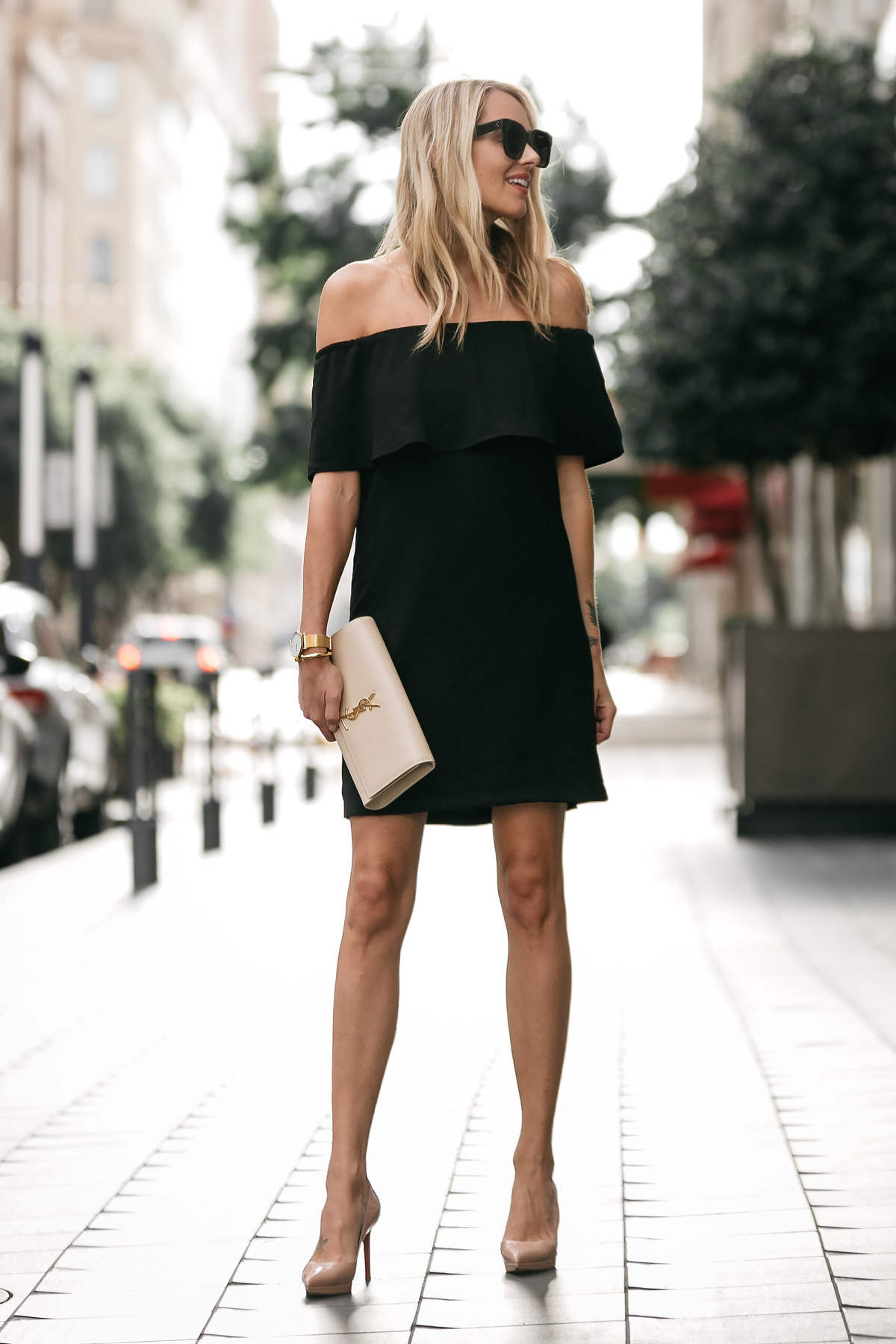 First thing's first: this literally perfect off the shoulder black dress is under $100. I felt it was crucial for you to know upfront because it's such a steal. Additionally though, it comes in 8 (yes, 8!) other colors. That means you have your pick of the litter when it comes to finding your favorite shade.
I will always invest in a staple especially when it's this affordable. Truly, this off the shoulder black dress is simply exceptional. It's no frills, no fuss — just an extremely well-designed dress with all the right lengths, hems, fits, and detailing. It zips in the back, adding some extra class to the hottest trend of the season (off shoulder everything).
More than that, this off the shoulder black dress is perfect for just about any occasion! A summer wedding, a date night at the museum, or general weekending when paired with sandals and a cute summer bag. Suffice it to say, this is a staple you need in your closet and perhaps in more than one color!
Dress: Nordstrom | Heels: Christian Louboutin (similar) | Clutch: Saint Laurent | Sunglasses: Celine (similar) | Watch: Larsson & Jennings (similar) | Bracelet: Similar | Necklace: Dana Rebecca


Photos: Beckley & Co