Ever since I got my Celine Mini belt bag, it has been hands down my absolute favorite bag. You guys always ask about the details (size, color, quality, etc), and I seriously can't recommend it enough. It is definitely an investment item, however I've had it for over 2 years and can confidently say I've used it 95% of the time. I always get compliments when I wear it, and a few of my girlfriends have even purchased the bag because they see how great it is! I recently sold A LOT of my designer handbags because I just wasn't using them enough since the Celine Mini belt bag was my go-to. Because of that, I was getting ready to purchase the Celine bag agin, but this time in black. I figured if I use the taupe this much, having a second style in black would definitely be worth it. I wasn't too excited about spending that much on the same bag again, but I knew I would use it. But then I found Polène.
FYI this is NOT a sponsored post.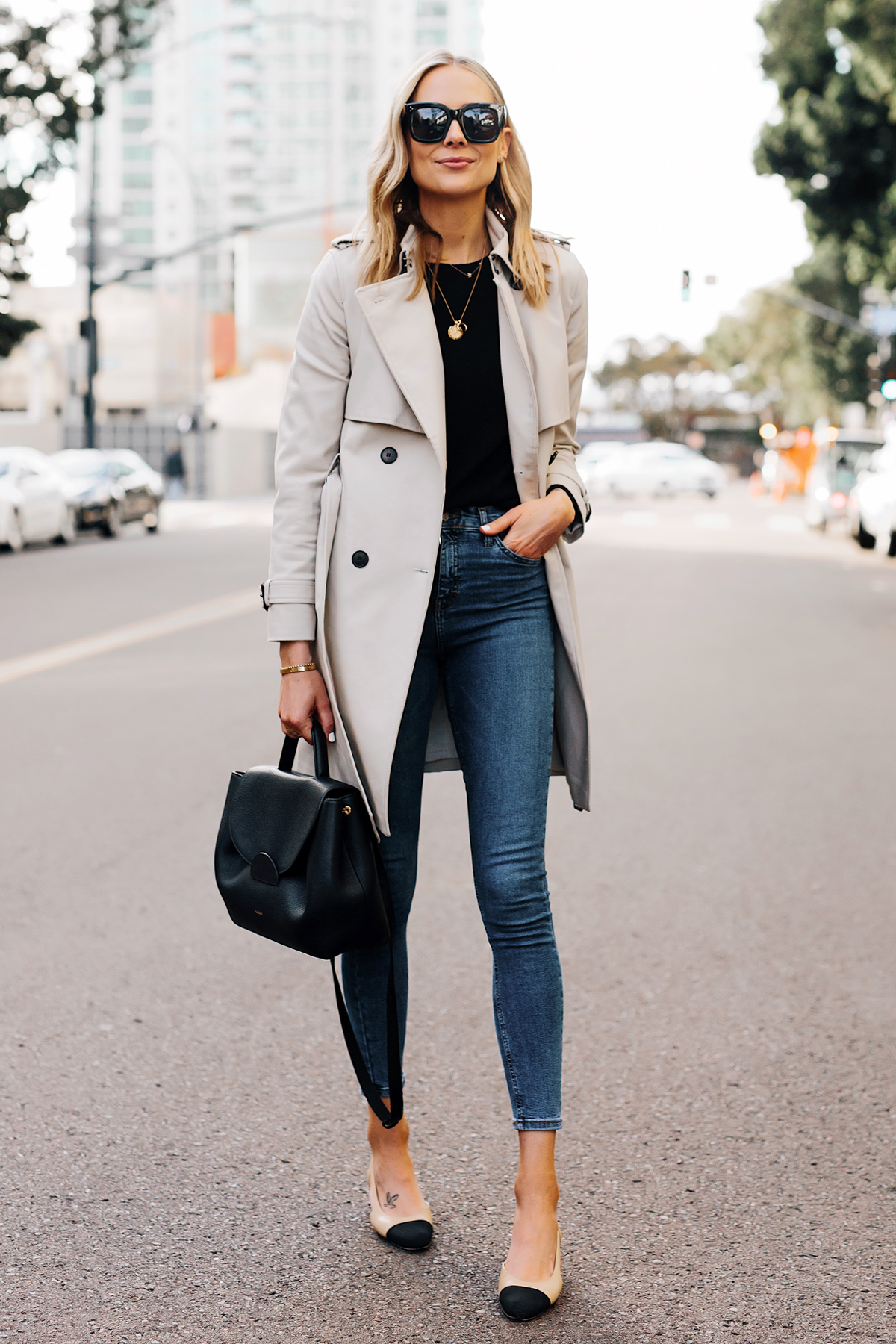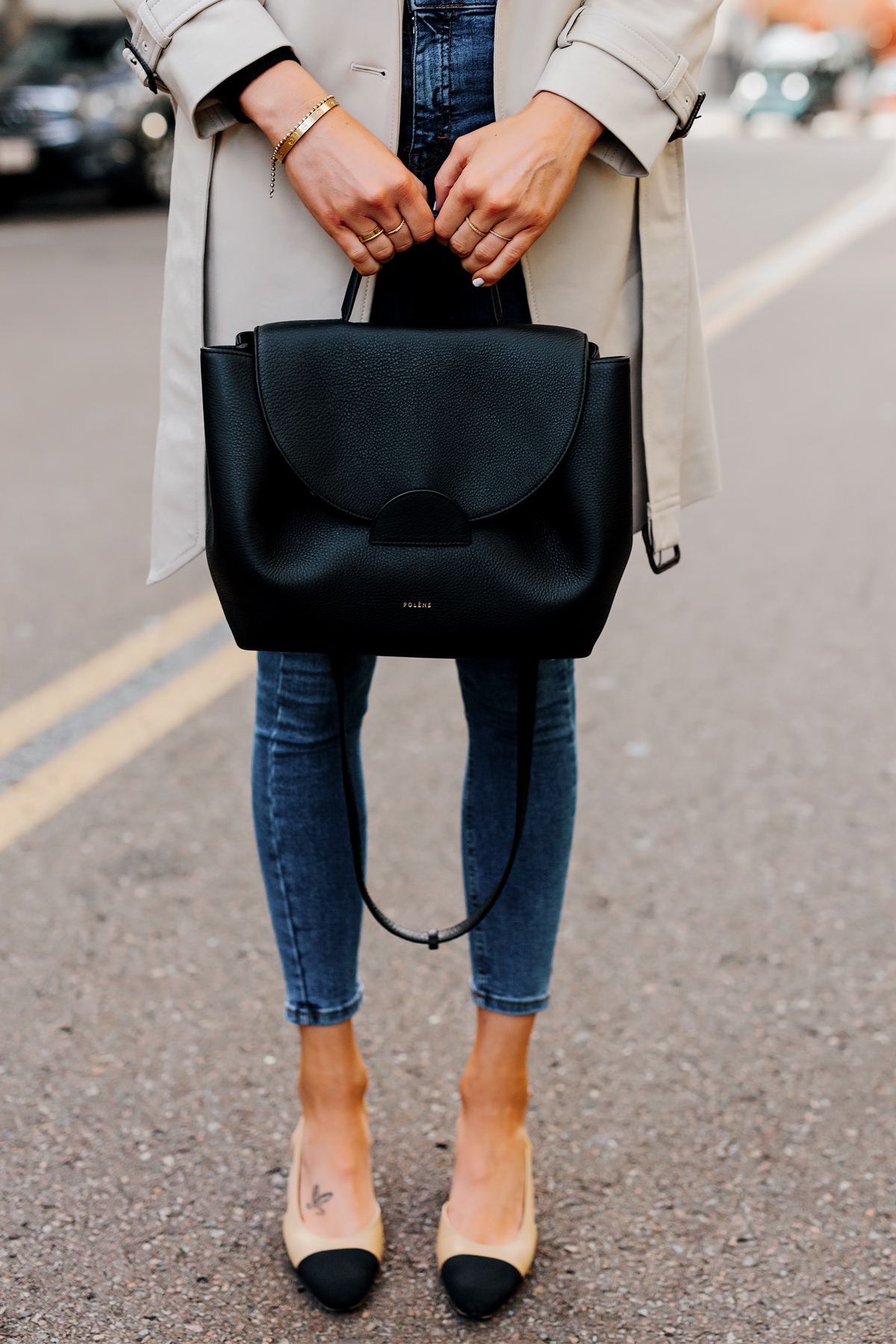 About Polène
So I actually discovered Polène on Instagram when I saw a few of my blogger friends wearing their bags early last year. I kept thinking how much I loved the minimal style, unique color combinations, and just the overall aesthetic. I was looking into getting one, but life got in the way and I forgot about it. It wasn't until this past fall (when I was considering a second Celine), that I remembered the gorgeous Polène bags I saw on Instagram.
Polène is a family owned Parisian based brand (already in love), that takes passion in their craftsmanship, uses quality materials, and offers fair pricing (no middleman). I love finding new handbag lines that aren't your typical "designer IT bag" that have the unique design aesthetics but also don't break the bank. Polène is exactly that.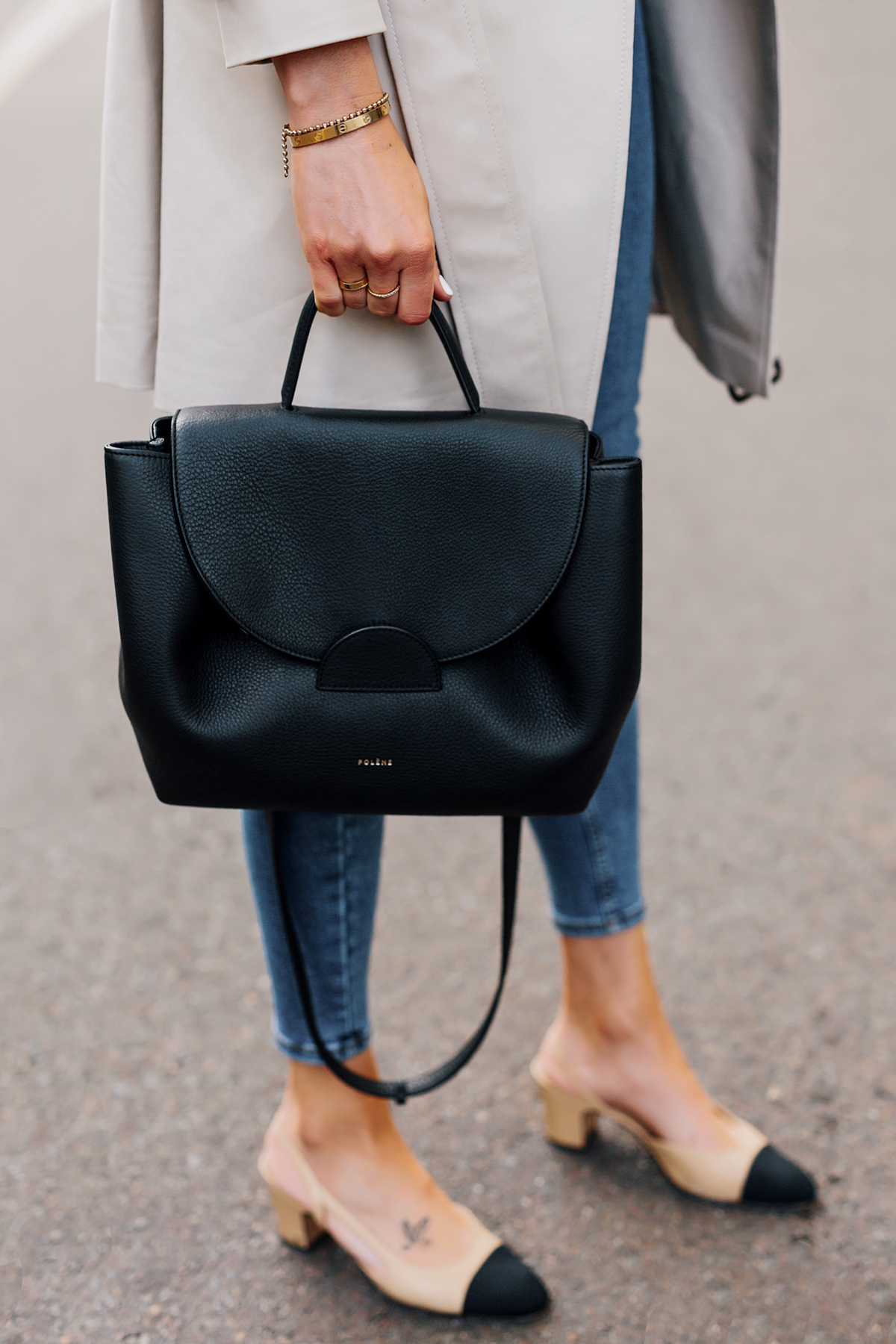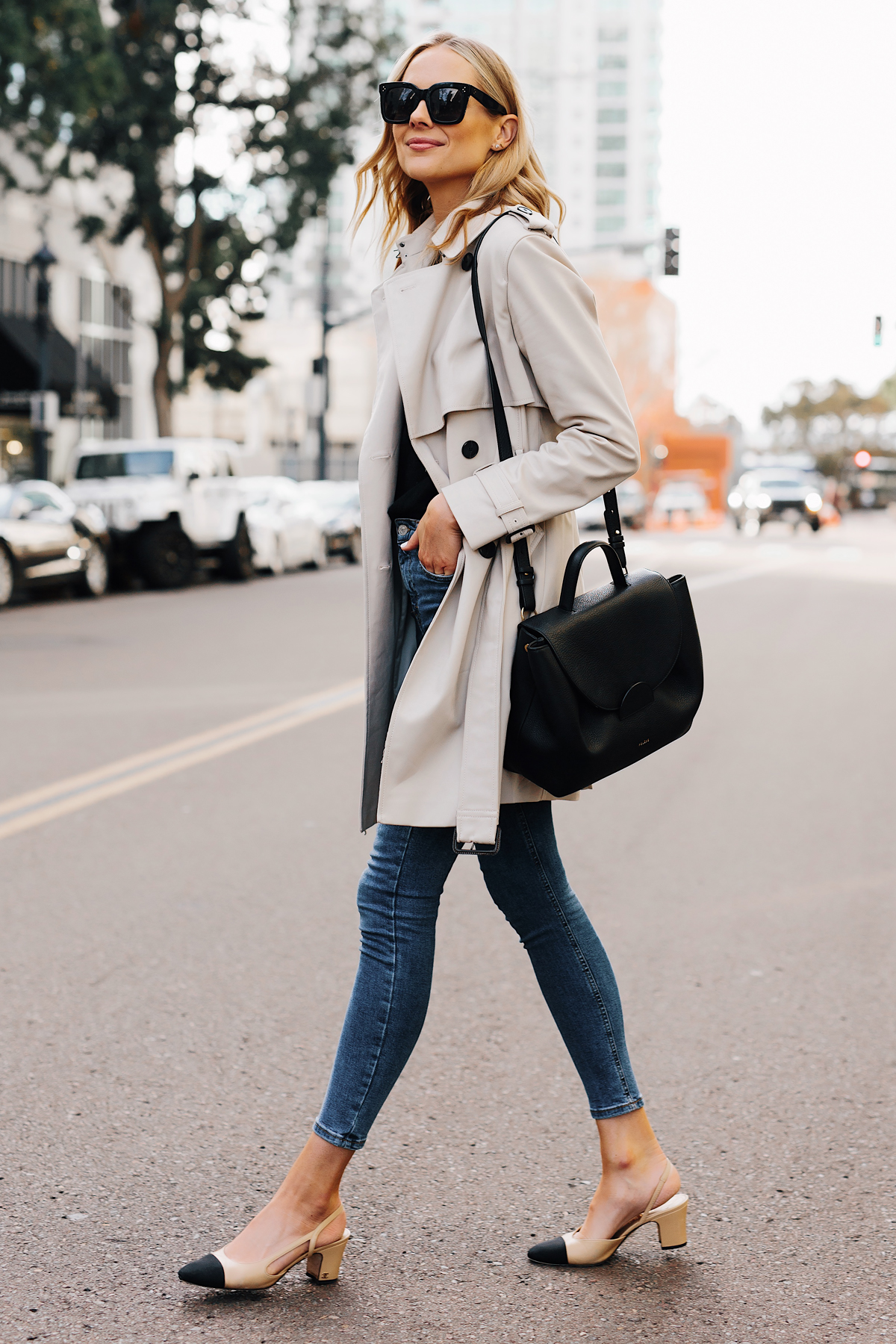 Polène Numéro Un
The Numéro Un bag comes in 24 color/texture combinations, so there is definitely something for everyone. I selected the Polène Numéro Un (Number One) in monochrome black. The material is full-grained calf leather, handmade in Spain. The exterior has a magnetic snap closure, back pouch pocket, removable shoulder strap, which also works as a cross body, top handle, and 5 gold metal feet on the bottom. The interior is lined in 100% cotton twill fabric, there is an interior zip pocket with gold zipper, and two pouch pockets. It is very spacious and holds my small Truffle case, wallet, keys, phone, sunglasses with case and there's still plenty of room without feeling stuffed.
I chose the grained calf leather (similar to my Celine), because I have found this type of leather to be the most durable. There are no scratches on it so far, and I've been using it almost every day for the past 3 months! The quality is AMAZING, it's held up its shape, and I honestly can't believe these aren't priced higher.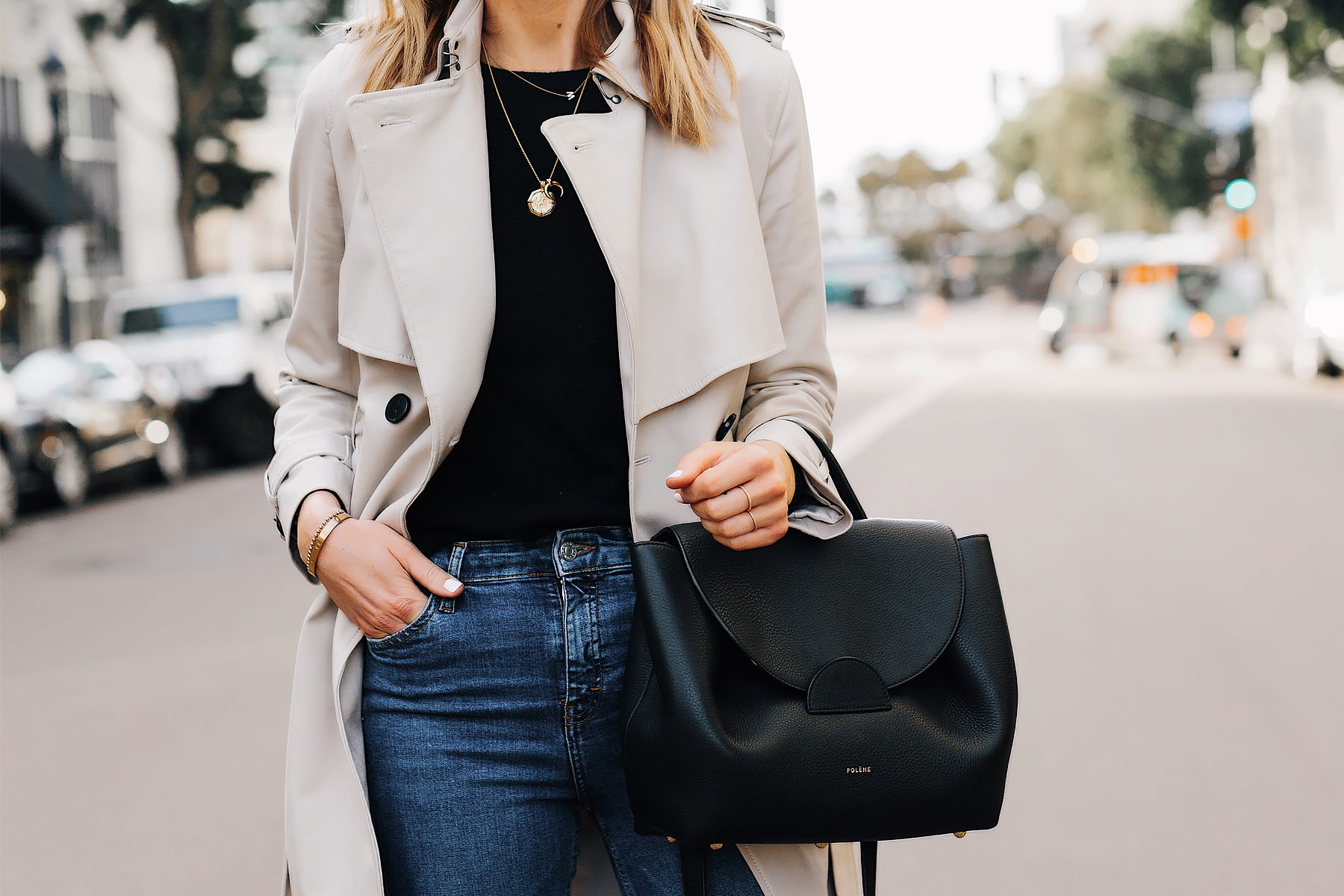 Polène Numéro Un Mini
While the Polène Numéro Un handbag is great for every day use, there is also a mini version. The Numéro Un Mini is very similar to the Numéro Un, just smaller in size. I actually have this bag in grey & love it for different reasons. The chain strap detail is chic, and while the size is "mini" it still holds everything I put in my small Chanel Boy Bag. It's great for evenings, or if you're just looking for something a little more minimal. I have dressed it up & down, and it honestly looks great either way!
See how I styled it here.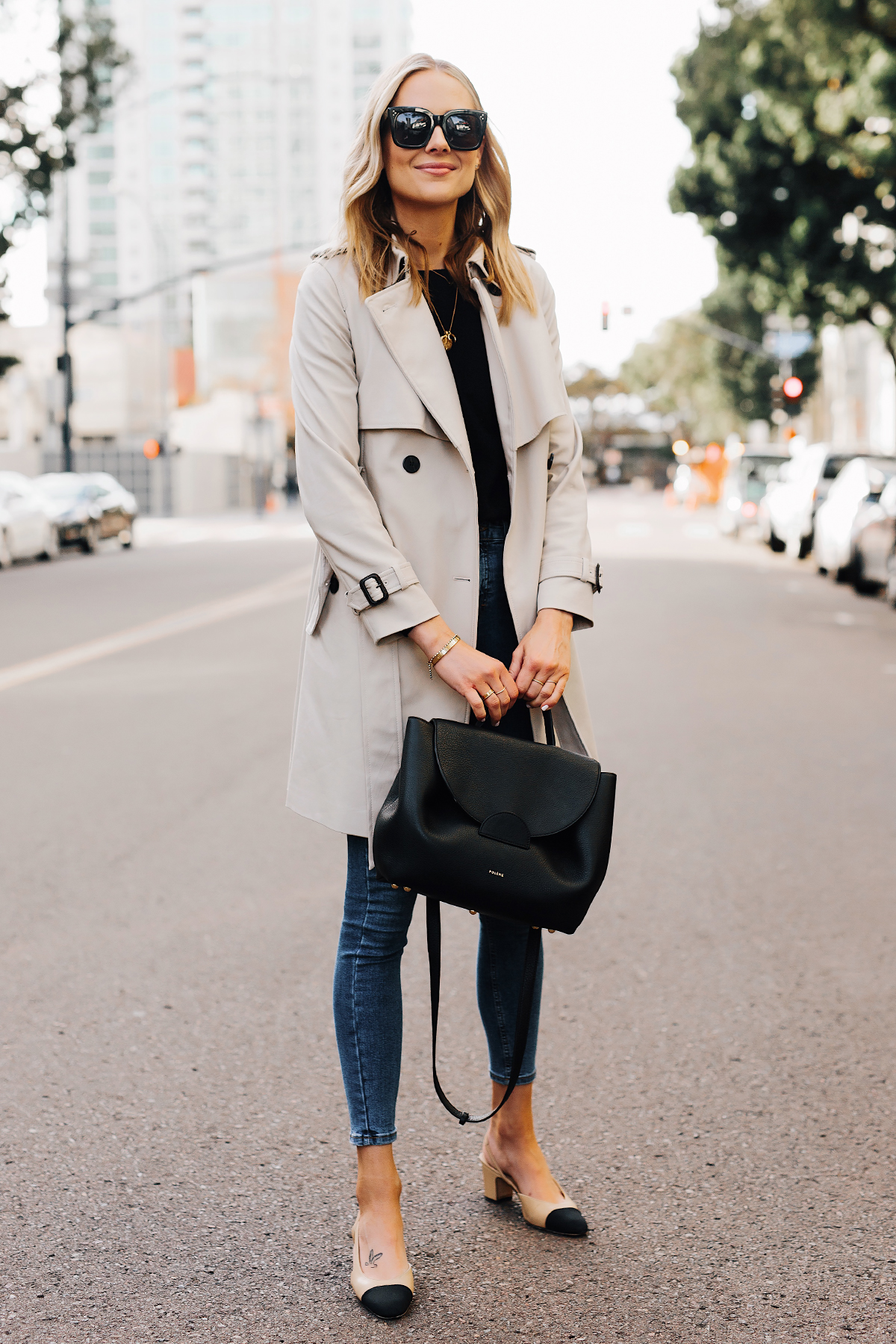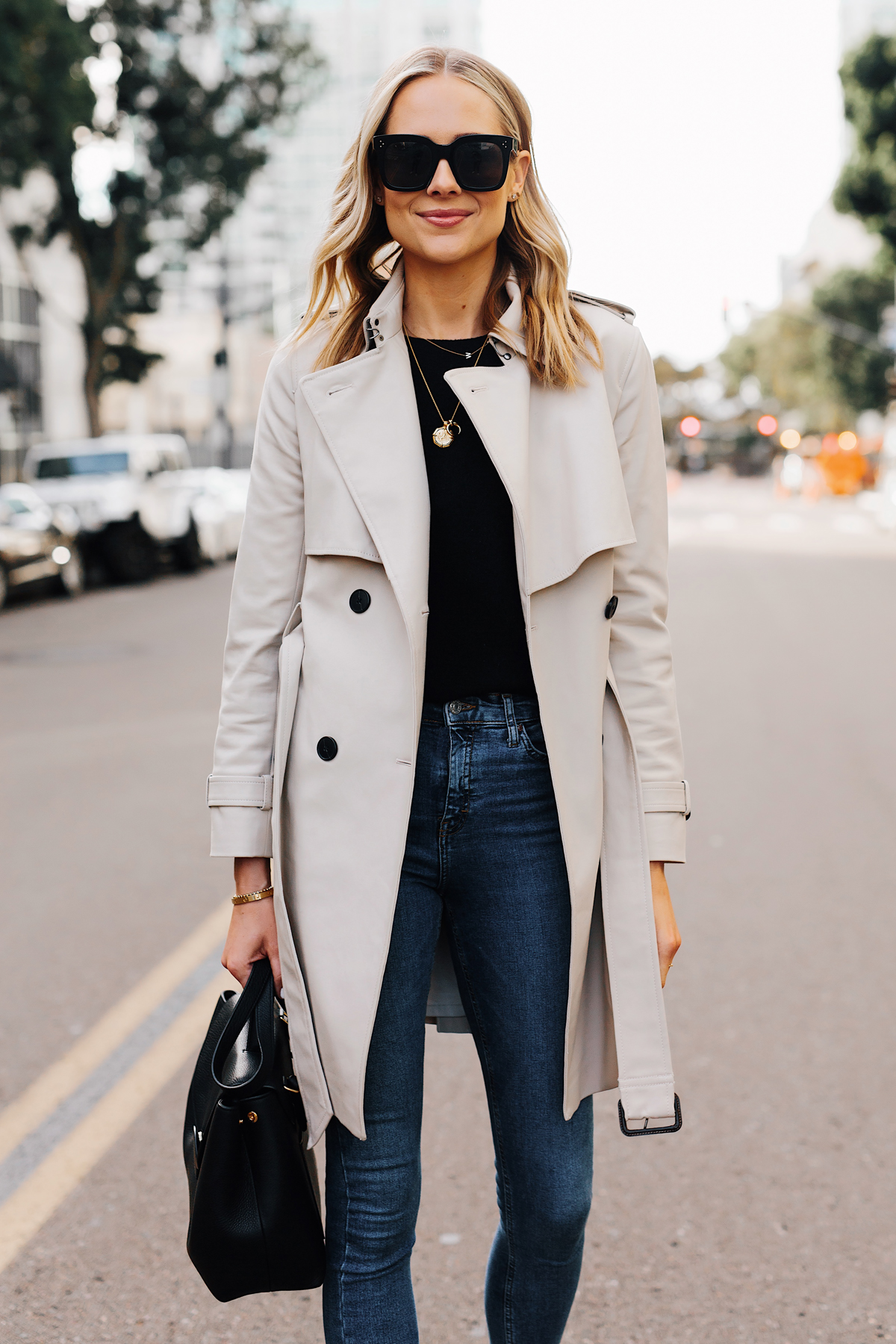 Where to Buy the Polène Numéro Un Handbag
Right now you can only buy Polène handbags on their site. However they ship via DHL & FedEx express outside of France. My bags arrived promptly and in nice boxes & packaging. You can read about their return policy here, but honestly I don't think you'll need it because the bags are that good. If you do end up buying one, leave a comment or send me a message on Instagram letting me know! I would love to see what you picked and how you styled it!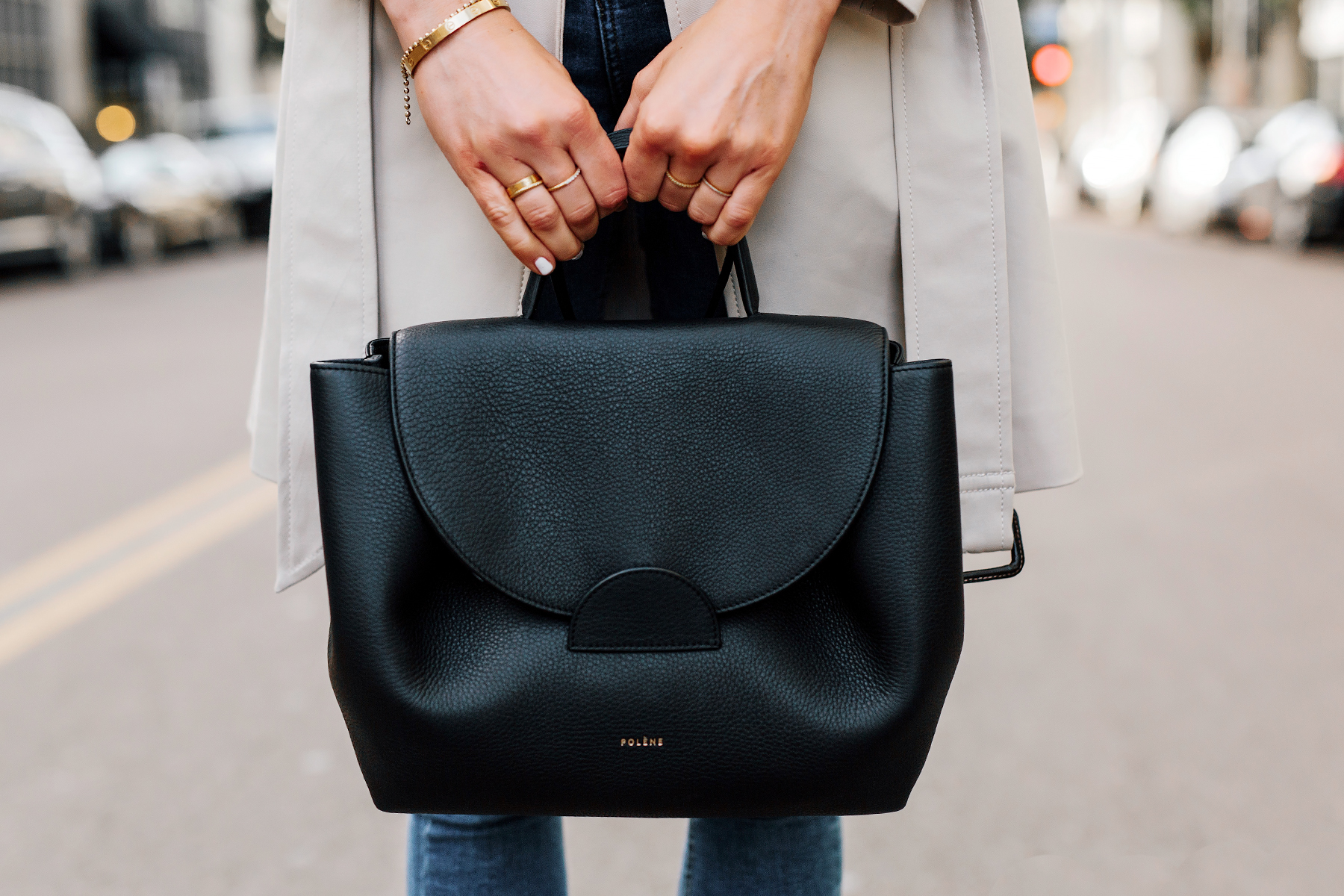 Pros & Cons
If you can't already tell, I can go on and on about the pros of the Polène Numéro Un handbag. The style is gorgeous, the quality is superb, the size & shape works great for everyday use. I love the adjustable crossbody strap, and all the gold hardware details. But the biggest pro is the price when compared to everything else in the market. Finding a large quality handbag at $400 or under is very challenging!
It honestly took me a few minutes to find a con about the handbag. I found the top handle to be on the smaller side, so when trying to place my arm through it, there isn't as much room as my Celine Belt bag. It isn't tight by any means, but when I'm wearing a jacket, the handle will get caught up on the sleeve and I have to adjust. But that's the only con I could think of and its not even that big of a deal since I just the shoulder strap 99% of the time.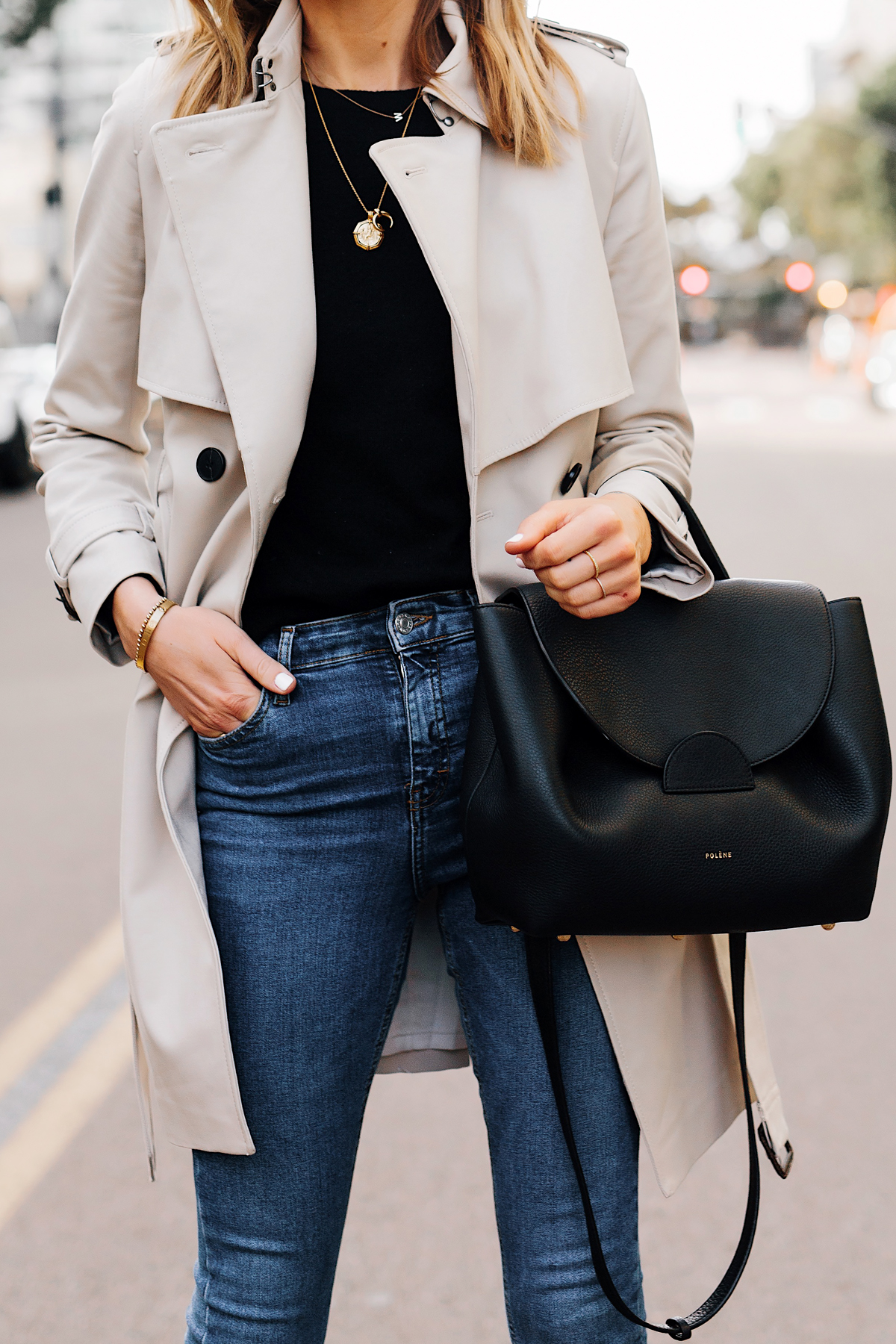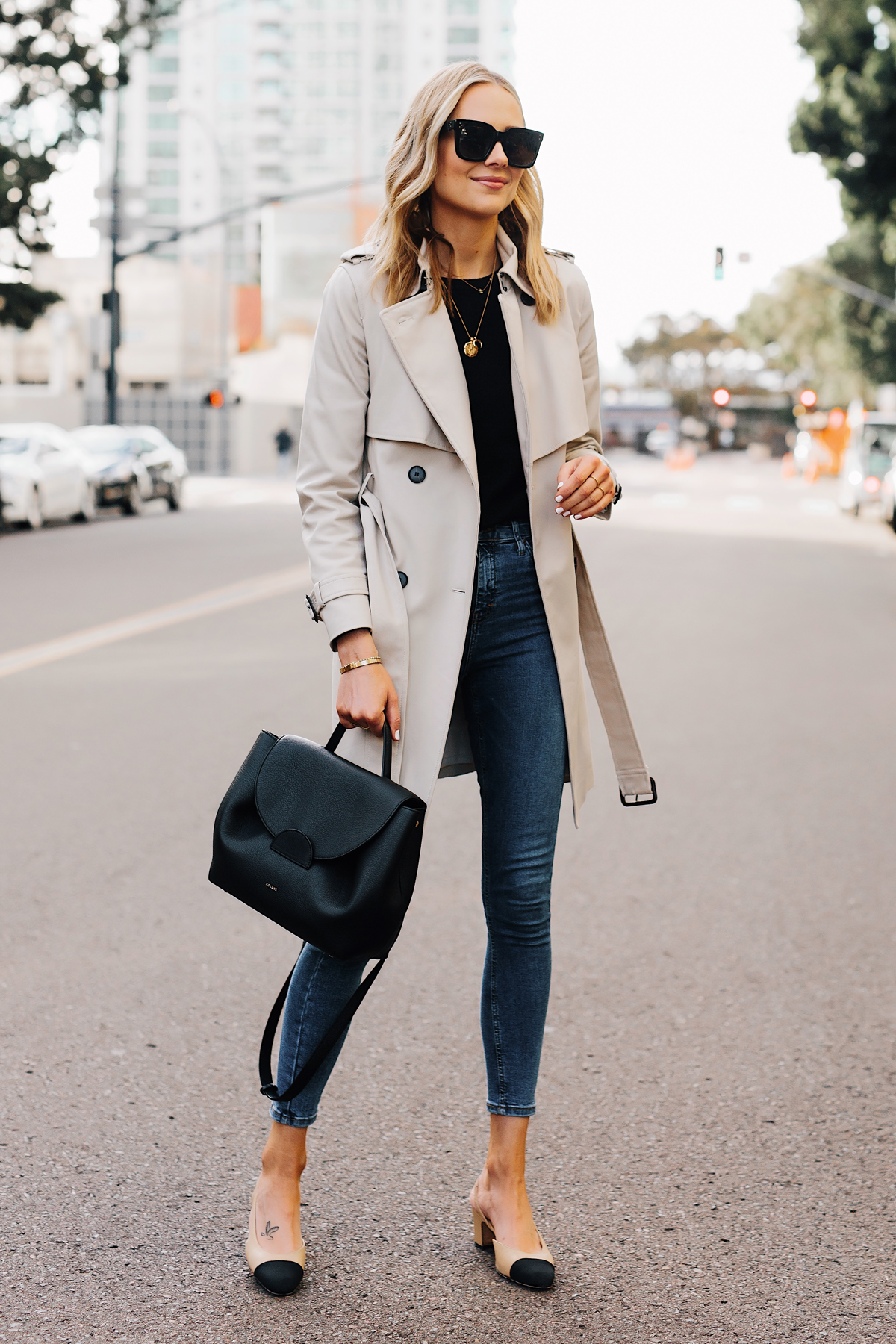 The Polène bag was gifted to me with no strings attached. I was not paid to write this post, however I shared my honest review because I truly love the brand & handbag.
Photos: Arielle Levy