Happy Friday, everyone! One of my most asked topics is about blogging and how I started my journey, what I do, and everything in between. So today I wanted to not only share my story, but also some exciting news! You may have heard that LIKEtoKNOW.it published their very first coffee table book and I'm more than honored to be featured in it along with 99 other incredible influencers. From fashion & beauty influencers, to moms and home decor bloggers, this book shares the stories of so many amazing bloggers. You can read a little bit about my story in the book, but I'm going to share more with you in this post.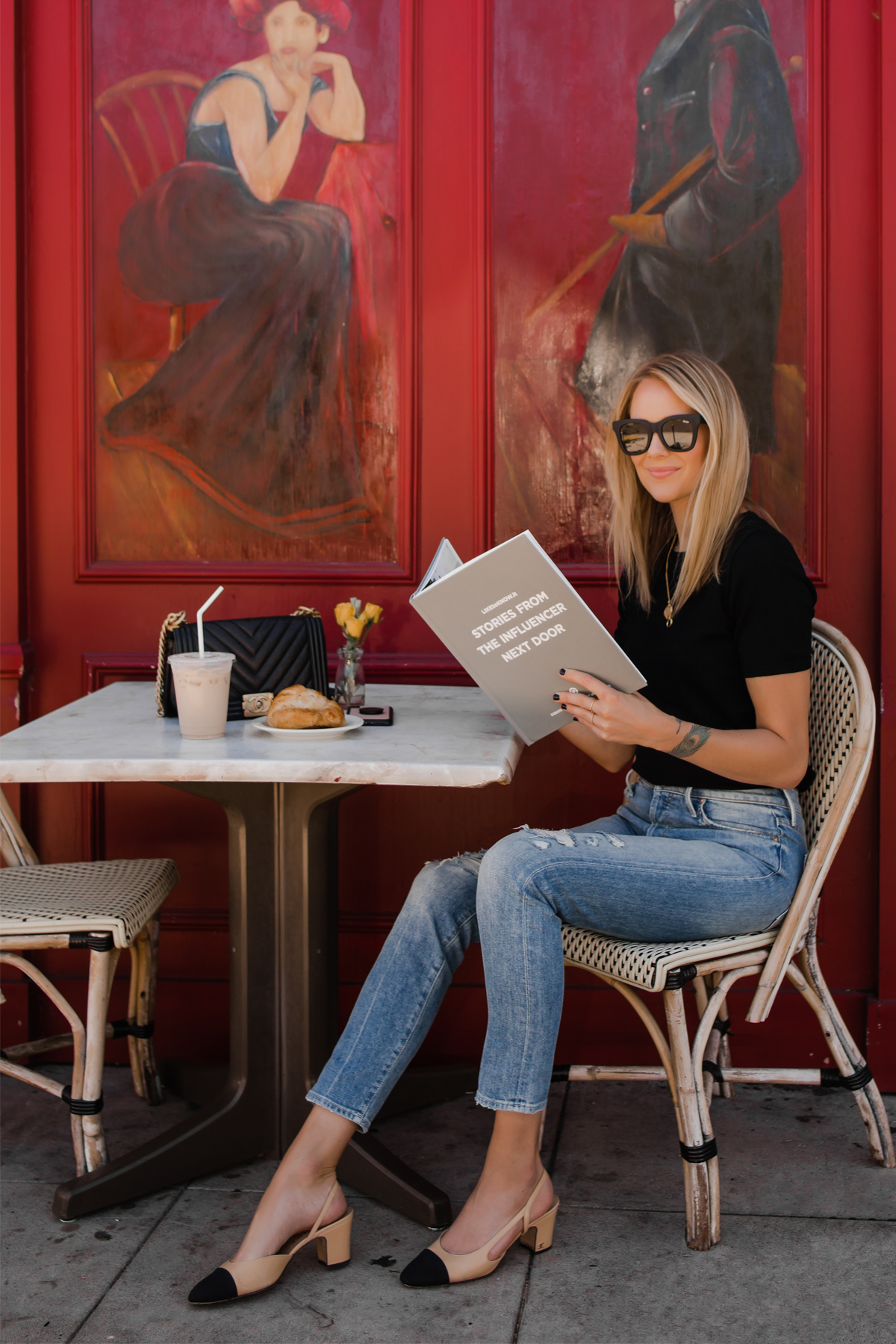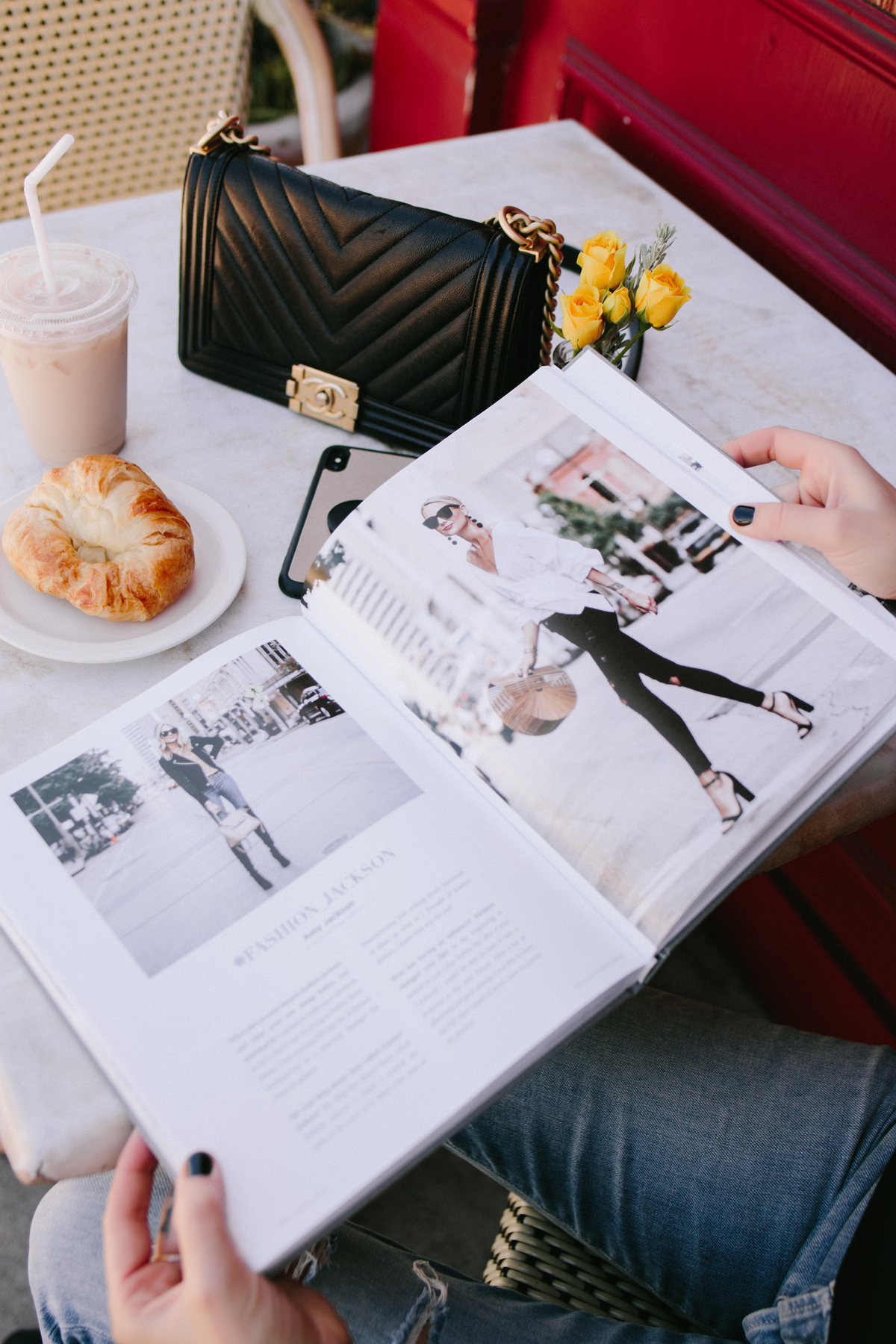 1. What Did You Do Before the Blog?
Before to starting the blog, I was working a full-time job at JCPenney headquarters in Plano, TX. At the time I had been there for 3 years. I was a global sourcing manager for our women's private label brands. We had in house designers & buyers and I would negotiate the cost & production timelines of the apparel designed with our manufacturers in southeast Asia to meet the costs our buyers needed. I learned so much about the industry and it really was fulfilling. However, it was incredibly time consuming. Yes, I understand it was my career, however, I never stopped working. Since my main point of contacts were in Asia, our time zones were completely off, so in order to get quick answers (everything had crazy deadlines), I would find myself working from 6am until 12am, 1am, 2am, etc. On top of that, I was traveling to Asia a few times a year for 2 weeks at a time visiting factories and our JCP offices. One of the trips I was in 5 countries in just 14 days. While it was so exciting and such a great opportunity, there was something missing.
2. Why Did You Start Fashion Jackson?
As I mentioned above, there was something missing. I always knew I wanted to do something in fashion from an early age. I graduated from Texas Christian University (Go Frogs) in Fort Worth, TX and majored in Fashion Merchandising with a minor in Radio-TV-Film. While I was in the industry at JCPenney, it wasn't exactly what I was looking for. I remember reading a few blogs (they were still fairly new) around 2010 and always thinking, "I could do this".  I was the one that friends always came to for fashion advice, styling needs, closet organization etc. I wanted to do something with it somehow. I kept toying with the idea of starting a blog, but wasn't sure I would be able to manage blogging and JCPenney. I talked with friends about it, and decided I just needed to give it a shot. I had nothing to lose. So June 4, 2013 I launched Fashion Jackson.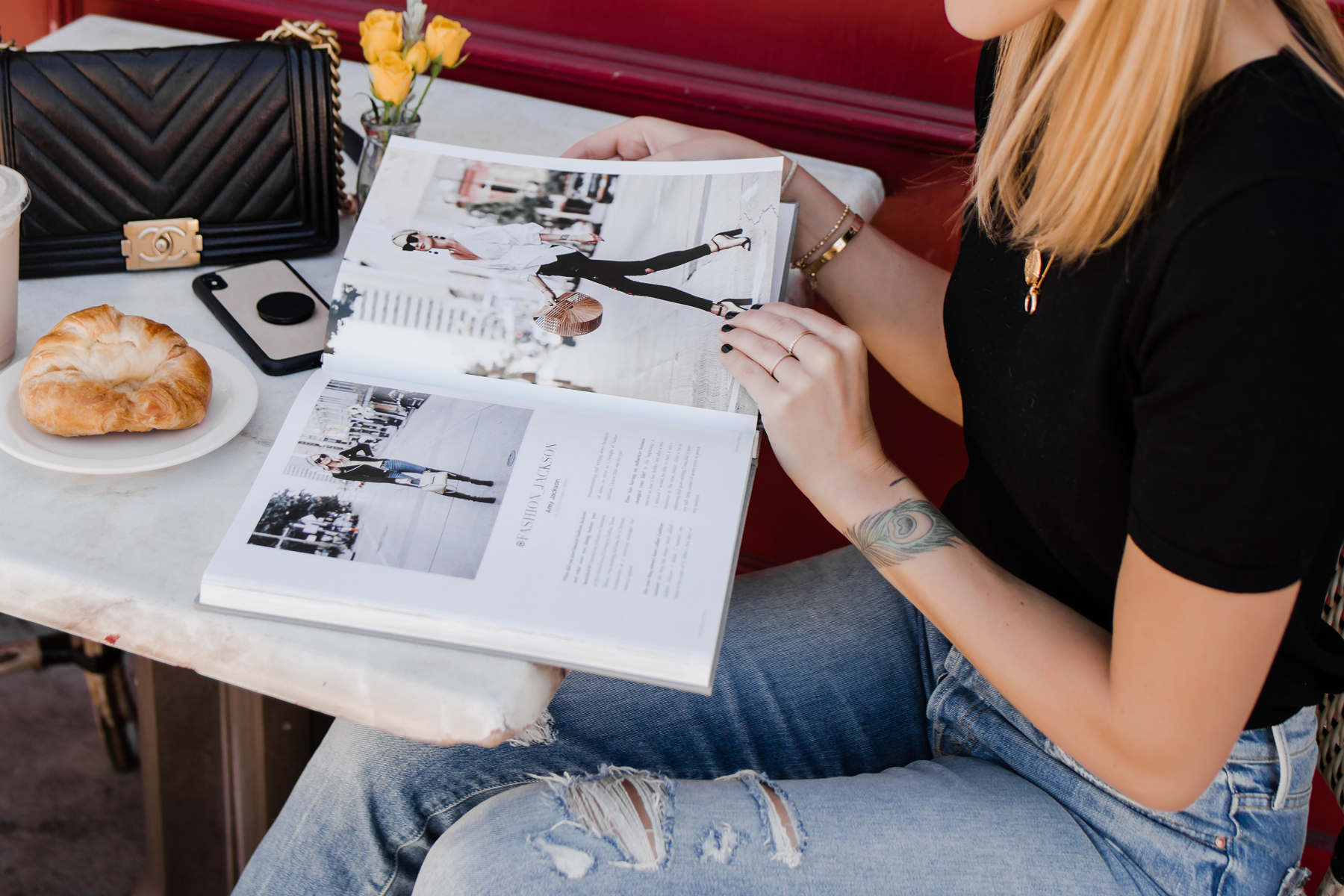 3. How Did You Come Up With the Name?
This is so random. I honestly thought about it for months. I didn't want to really consider starting the blog until I had a solid name. I was writing everything down that I could think of, pairing different words together, etc. One thing I knew for sure was that I wanted my name in it somehow. First or last, it didn't matter. I just wanted to associate my name with the blog. I was actually at work typing my names and pairing them with other descriptive words and I literally just typed "fashion jackson". I stared at it, said it in my head a few times, and then quickly checked GoDaddy to see if the domain was taken. It was available! I immediately dialed my friend/co-worker Stefani's extension and said "Fashion Jackson, that's the name!" I bought the domain 2 min later. What's funny, is my dad's nickname is Action Jackson. He was a lifeguard in Del Mar growing up and now runs his own company, and everyone calls him "Action Jackson" or "Action". I love that my blog name was an accidental coincidence with his name.
4. What Made Me Want to Focus on My Blog as My Career?
As some of you may not know (because a lot of you asked what my full-time job is), running Fashion Jackson is my full-time job now. I worked for JCPenney and ran Fashion Jackson for 3.5 years before taking blogging full-time. Those were some of the most challenging years of my life. Because there wasn't much of a work-life balance, any free time I had, I spent working on the blog. Sure my mom was probably the only one reading it for the first 6 months (thanks mom!), but I loved doing something creative that was mine. I was working with rewardStyle to help monetize the blog, and then they launched LTK shortly after. I began gaining traction and realized this "hobby" could actually turn into something very fulfilling. I always knew I wanted to work for myself. Blogging gave me that opportunity. It was everything I had been looking for, but didn't know I needed. And since it was such a new industry, it wasn't something I ever thought, "when I grow up I'm going to be a blogger".
My first big campaign was with Banana Republic at the beginning of 2016. They flew me to Charleston to shoot their spring collection and I kept thinking to myself "I think they have the wrong Amy Jackson, why did they pick me?" But they really did want me haha. Being on set was such an amazing opportunity and I kept having pinch-me moments. I loved that by creating Fashion Jackson, I was able to have opportunities like this and it gave me more joy than I couldn't have ever imagined. When I got home, I was like, that's it, I need to make this my career.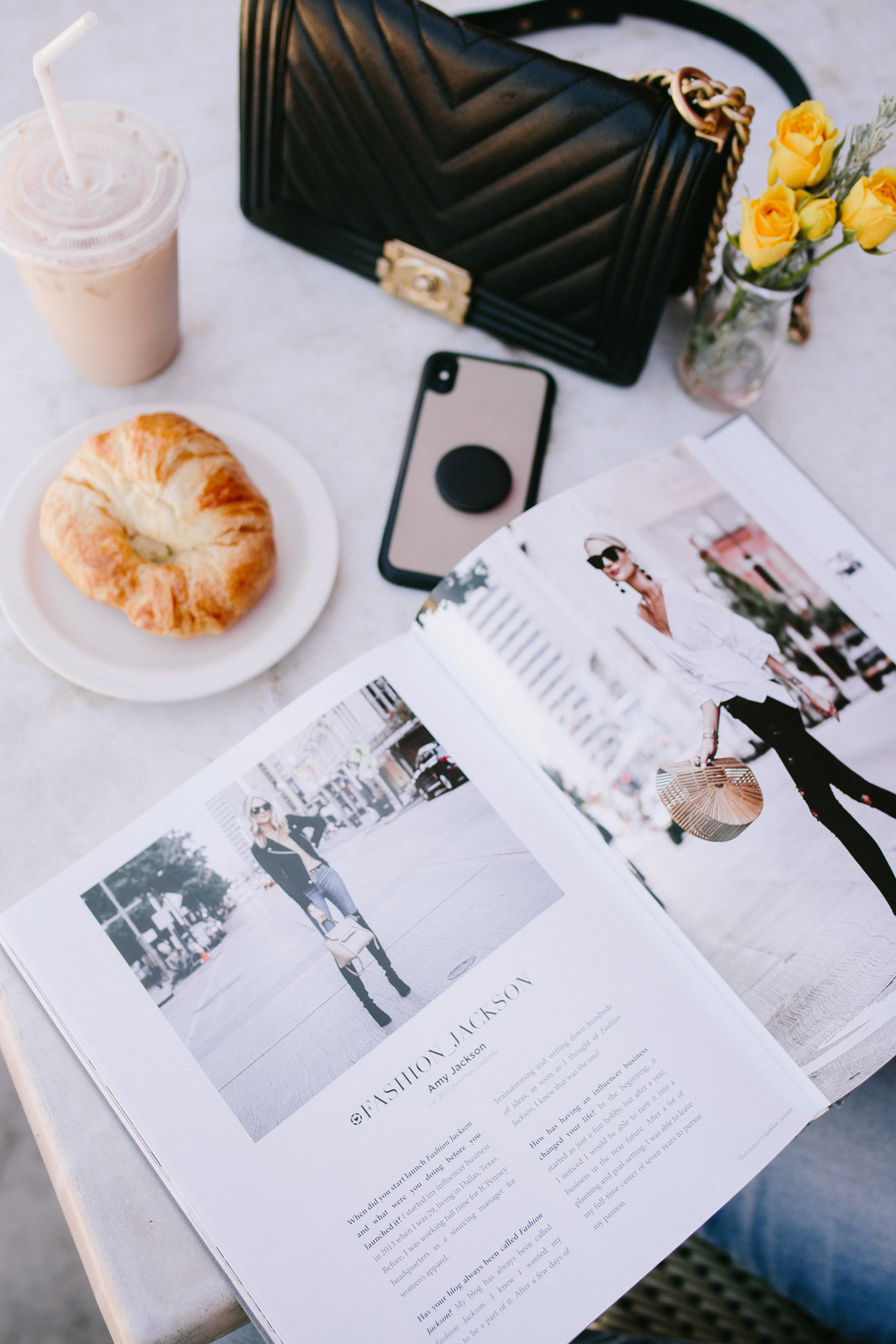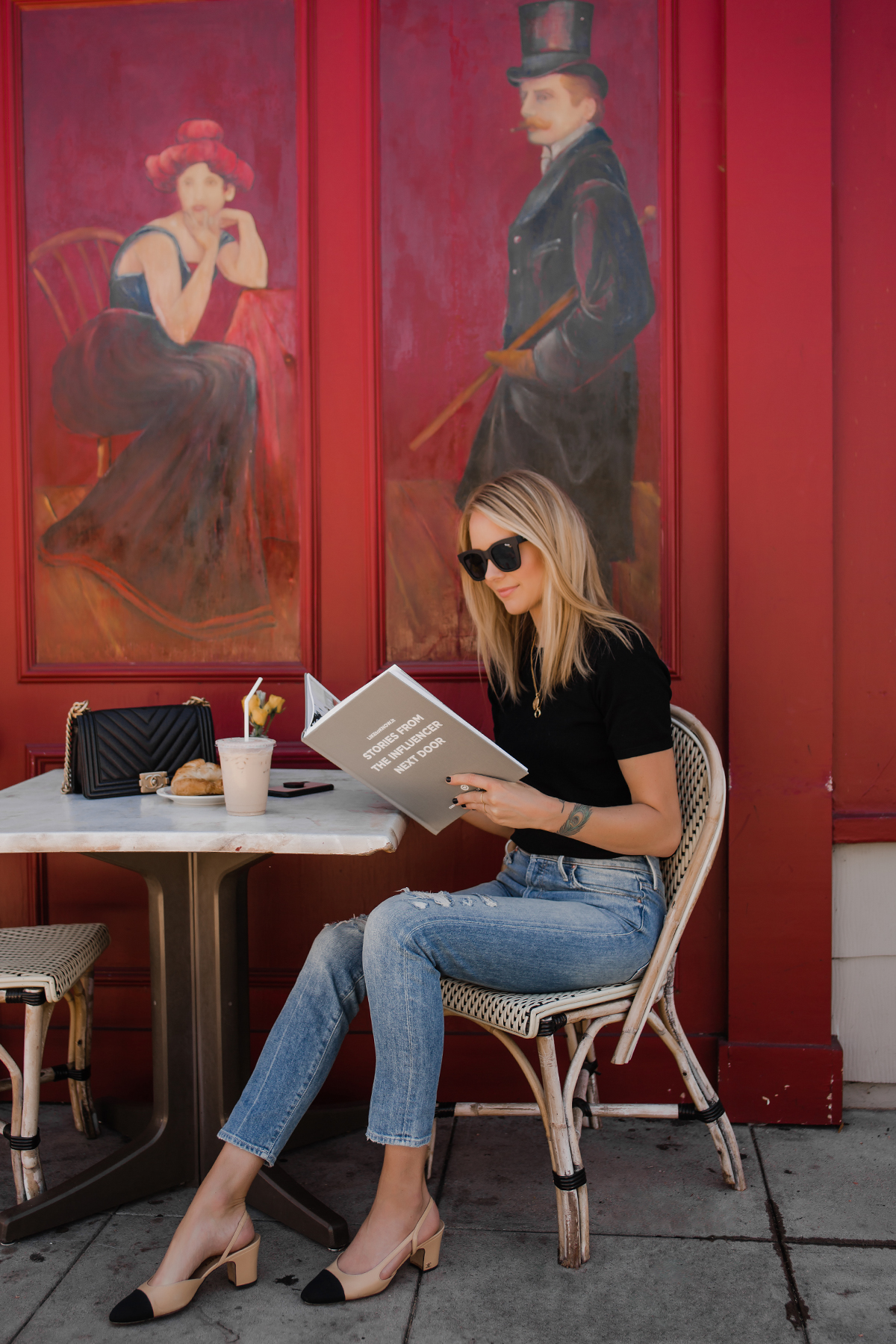 5. How Did You Take Fashion Jackson Full-Time?
As mentioned above, at the beginning of 2016 I needed to make some serious decisions. I was moving up the corporate ladder quickly and my company had great plans for me. However, Fashion Jackson was also growing quick and if I wanted to be successful at either job, I needed to choose. I was stretched too thin to give my all to both careers. At the end of the day, I knew I would be happiest working for myself. So I set challenging goals for the blog and said, if I can hit them I will take Fashion Jackson full-time at the end of 2016. I hit those goals, and in October of 2016 I had the most bitter-sweet good-bye to my corporate life. I had been there for almost 7 years and that place was family. But it was exhilarating to know that I had built a successful business that I could run as my full-time career.
6. Is Your Job Fulfilling as a Blogger?
Absolutely. If it wasn't, I wouldn't be doing this. No matter what you're doing in life, you have to be fulfilled. Sure I have bad days just like I did at my corporate job, but the difference is I genuinely LOVE what I do. I want to work 24/7 because it doesn't feel like work to me. I know that's cliché, but it's true. Over the past year, I've learned you are the only one that can make yourself happy. Nobody else. This job makes me the happiest and I'm over-the-moon thankful and grateful for all of you who have supported me along the way. Reading your messages, sharing the connections, and building this community. That's what makes everything worth it.
Thank you from the bottom of my heart for following me along this journey! XO