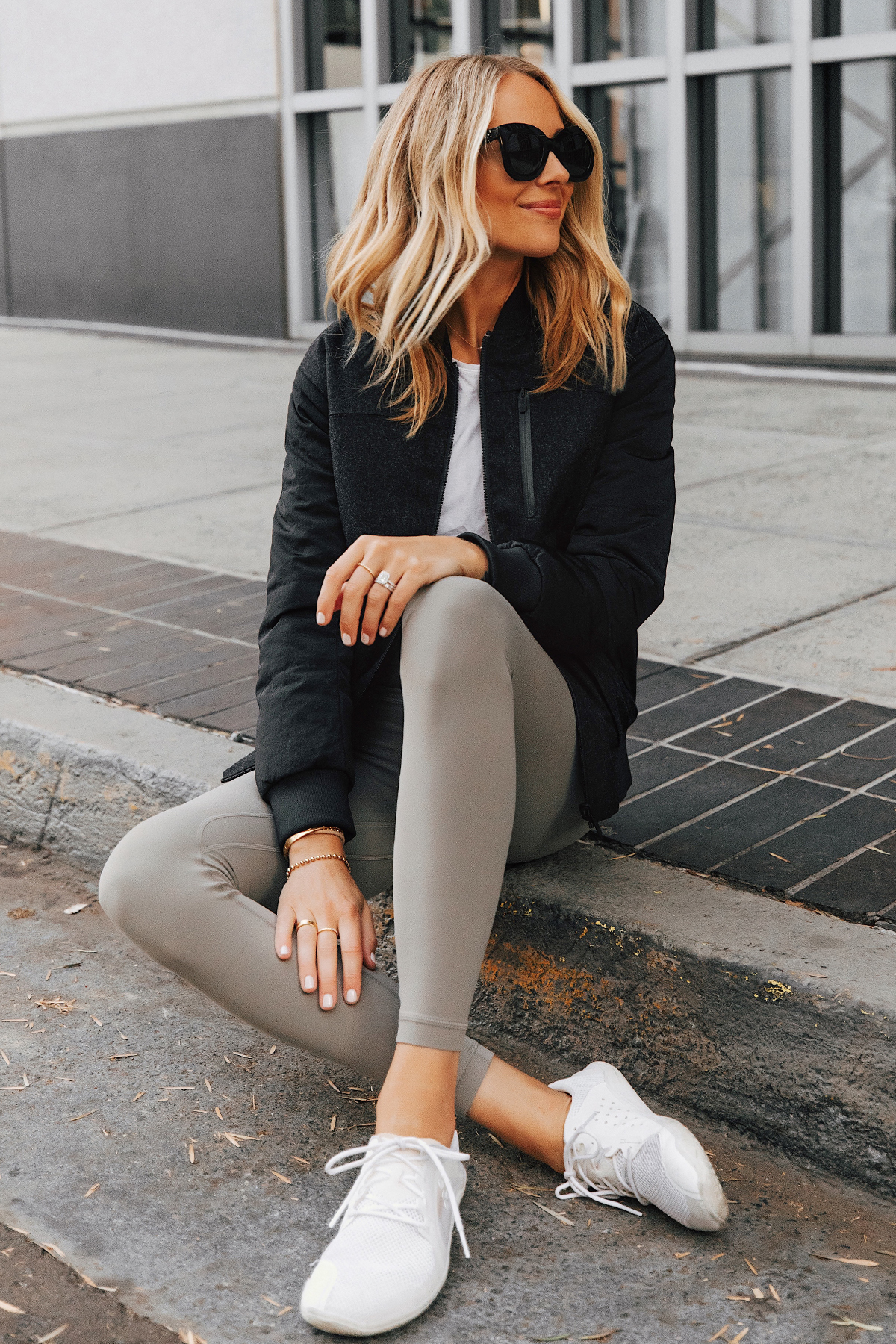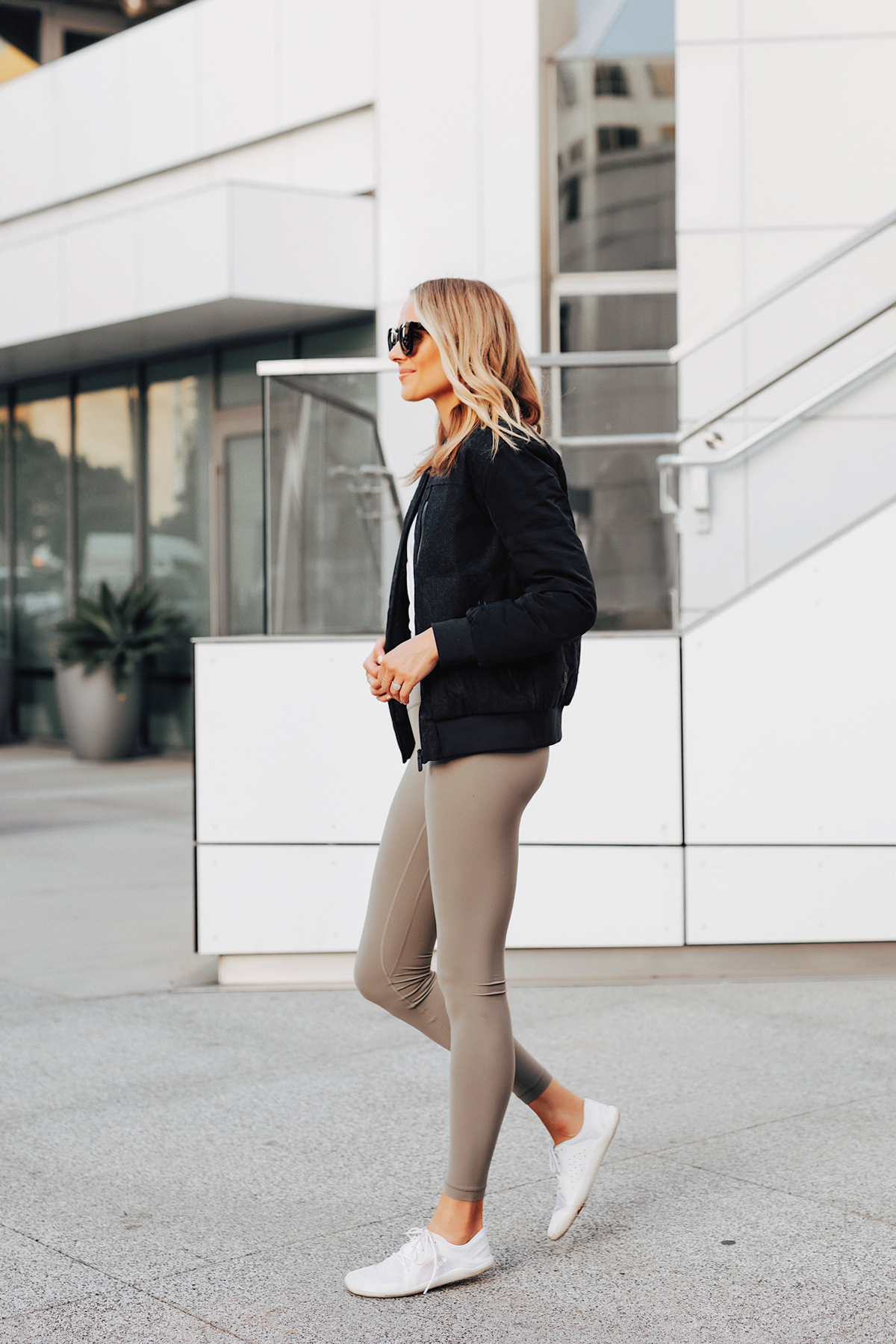 My honeymoon was perfect. We stayed in incredible places, saw incredible things, and ate and drank the most incredible local cuisine Greece and Italy had to offer. One thing we didn't do, however, was workout the entire time we were traveling abroad. Sure, we climbed a few small mountains and went on a few hikes, but as for concentrated gym time, we were too busy eating all the pasta and all the cheese.
It was an amazing break, but I am so ready to get back into the swing of things with my fitness routine. Step one into getting back into my routine is looking the part (if I feel better, I do better work), and I know lululemon has my back on that. It's no secret how much I love their Align leggings — truly they are the absolute best workout leggings on the market, in my opinion — but I've also added this fabulous waterproof bomber jacket to my athleisure collection! The jacket not only looks cool, but is the perfect layer to zip on before and after your gym sesh during the fall and winter.
Step two is easing back into it. I haven't worked out for almost an entire month, so the last thing I want to do is go full throttle at the gym and end up hurting myself or being sore for weeks on end. So, I have a few ideas for myself and you guys on how to sneak more exercise into your day without even realizing it! Check out these quick workout tips below:
Fall Activewear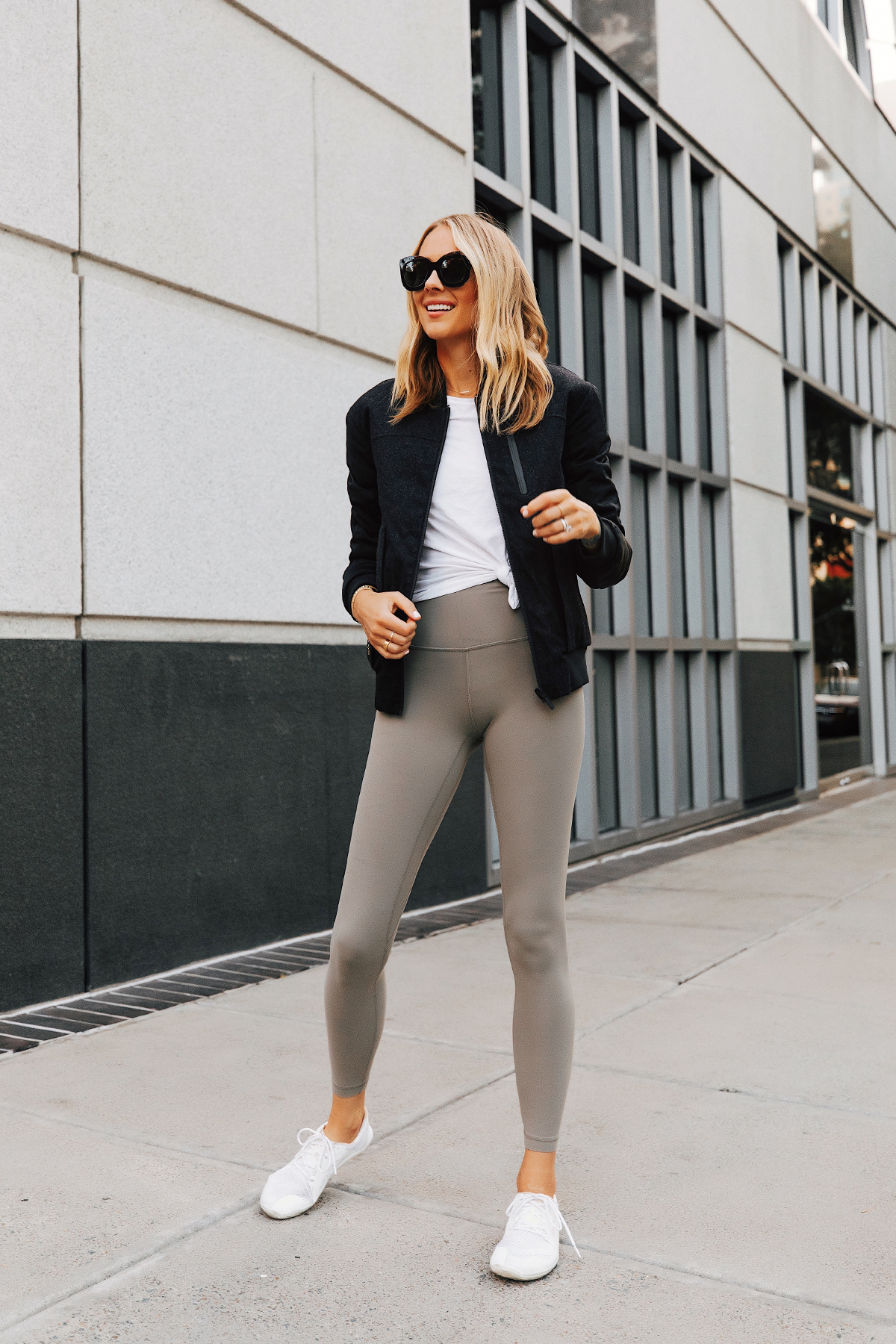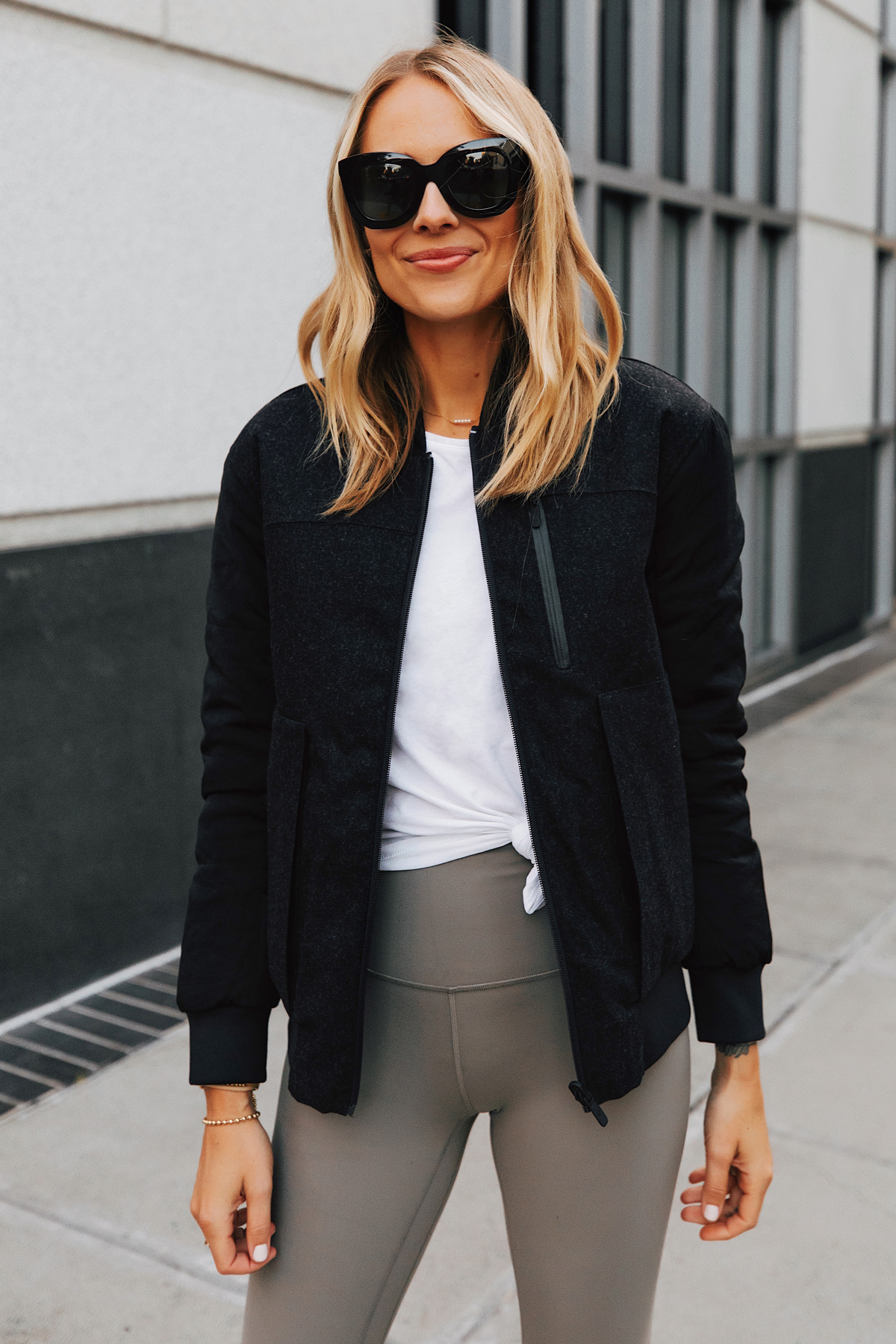 1. Make Your Dog Your Workout Buddy
If you have a dog, taking them on a brisk, long walk or even running around with them at the dog park is some of the most fun and easy exercise you can fit into your day! Time flies when you're playing catch or letting them lead the way on a neighborhood walk.
2. Wear Your Workout Clothes to Work
I know every office's dress code is different, but if yours allows you to rock athleisure, throw on your lululemon gear and wear it on the job. When the end of the day comes, chances are you won't skip the gym since you're already in your workout clothes!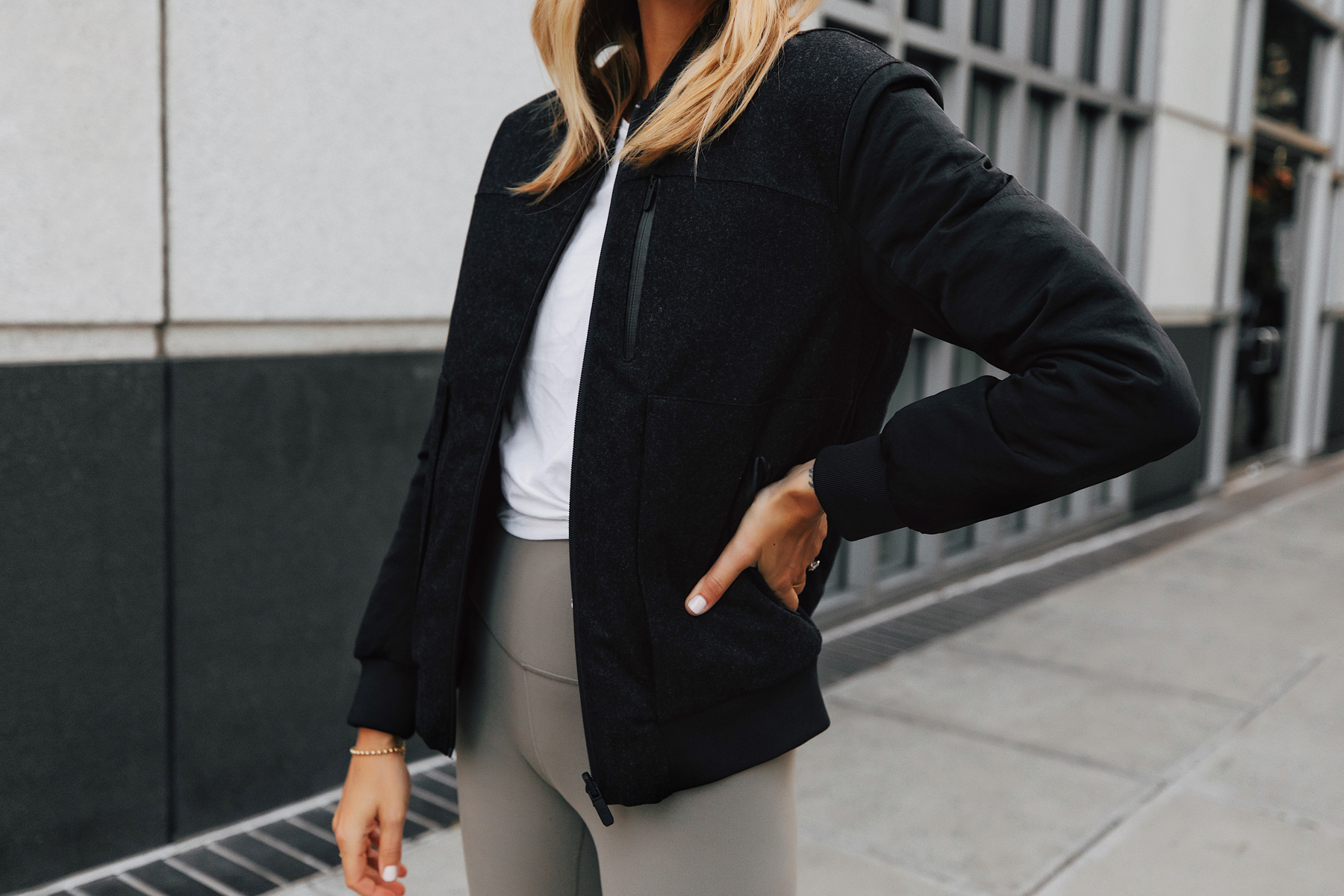 3. Take the Stairs
I know, I know. Taking the stairs when an elevator is readily available is a true test of will power. But if you're only going up a few flights, taking the stairs is an easy, fast way to get just a few extra minutes of activity in!
4. Park Further Away the Usual
Everyone's constantly jockeying for the closest parking spot possible, but consider parking a couple rows away next time. It's a great way to incorporate a short, brisk walk into your day, in between your retail therapy.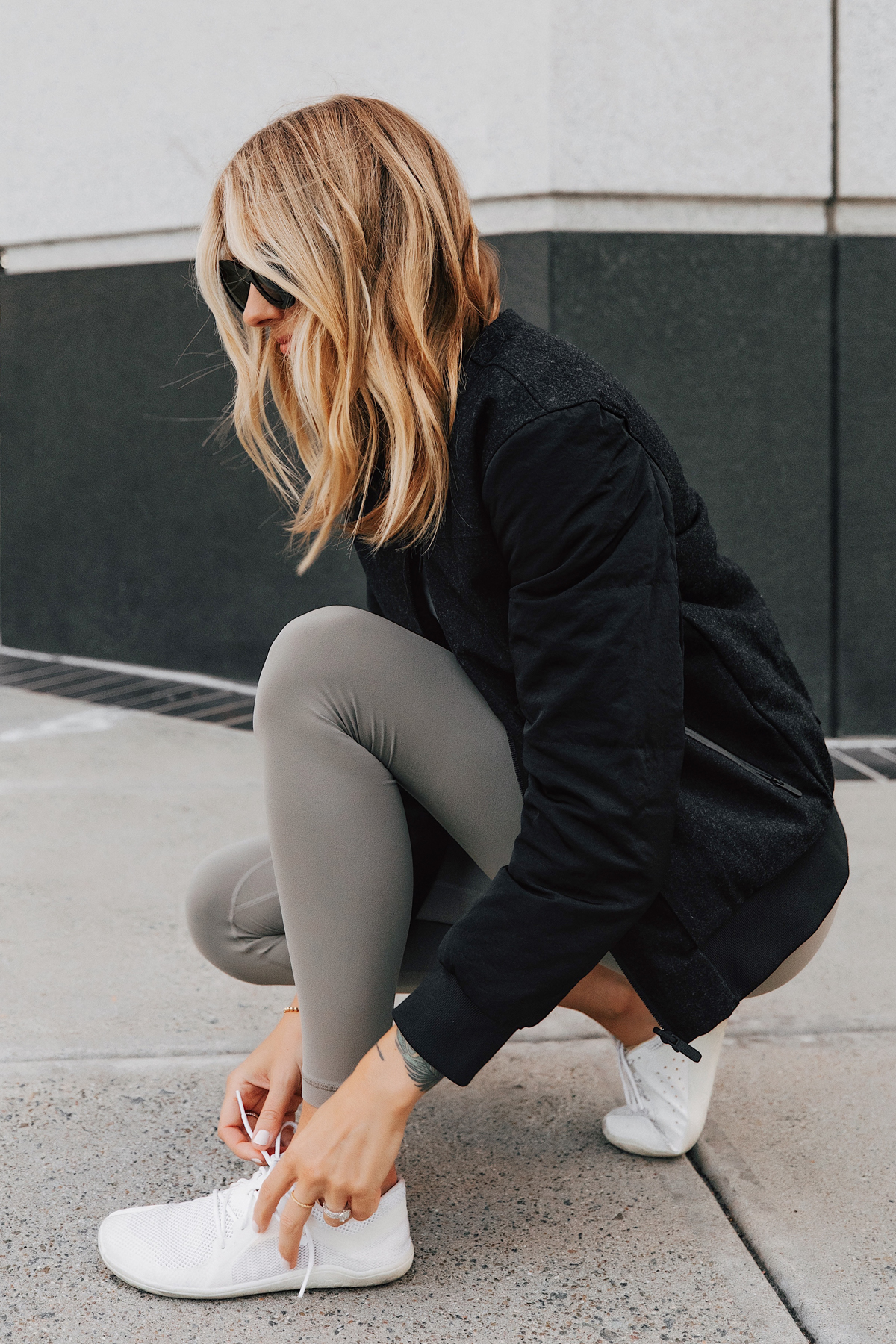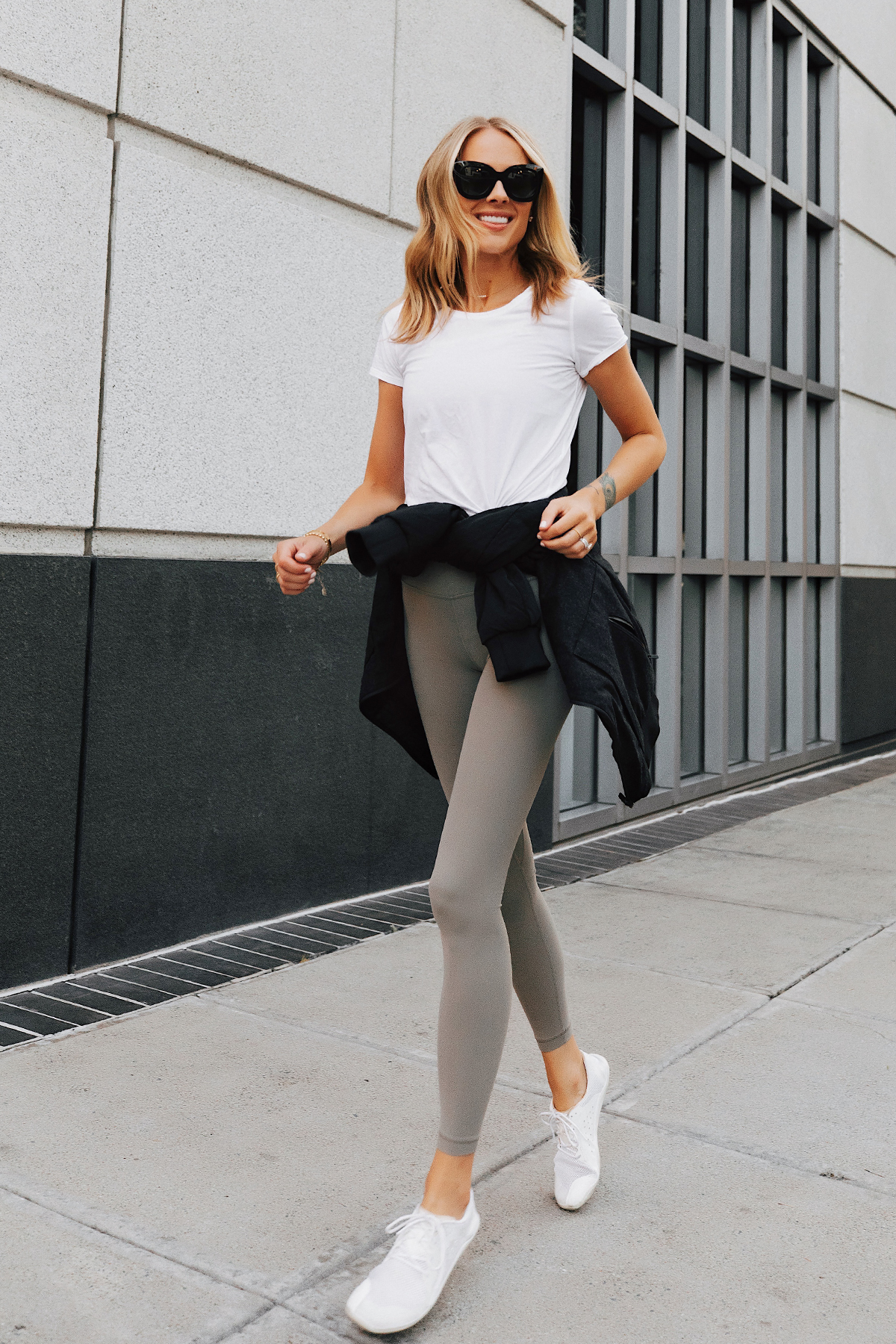 5. Listen to Your Smartwatch
If you wear a smartwatch, it more than likely buzzes at you every hour to get your steps in. Listen to it, it's only trying to help! It's amazing what getting up, stretching, and just walking the length of an office hallway can do for you throughout the day.
6. Ditch Your Desk Chair
If you work at a desk most of the day, the best thing you can do is stand up! There are too many studies to count that suggest sitting as much as we do is more detrimental to our health than smoking. So, if you can invest in an exercise ball to sit on throughout the day or have the option of a standing desk, do that instead.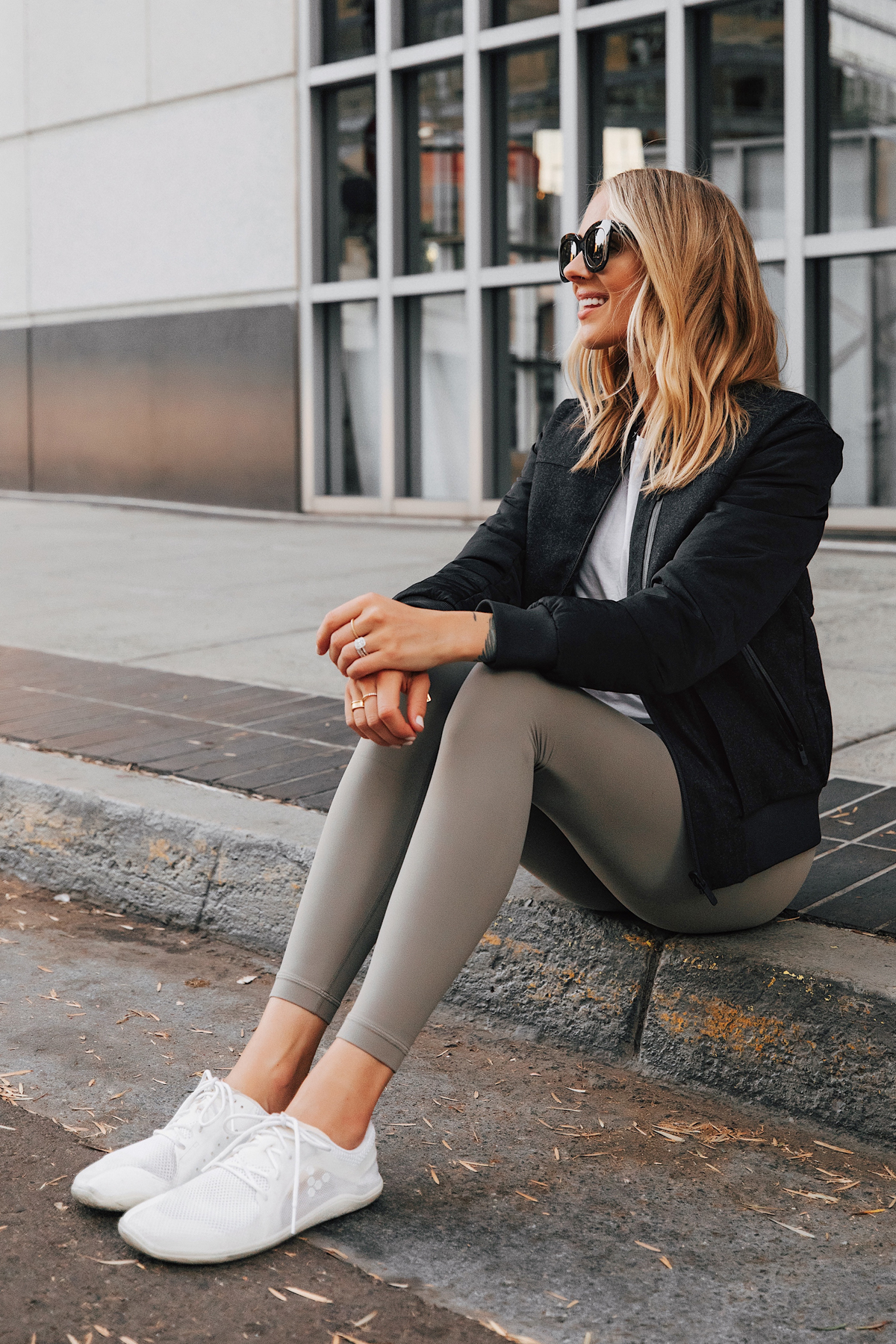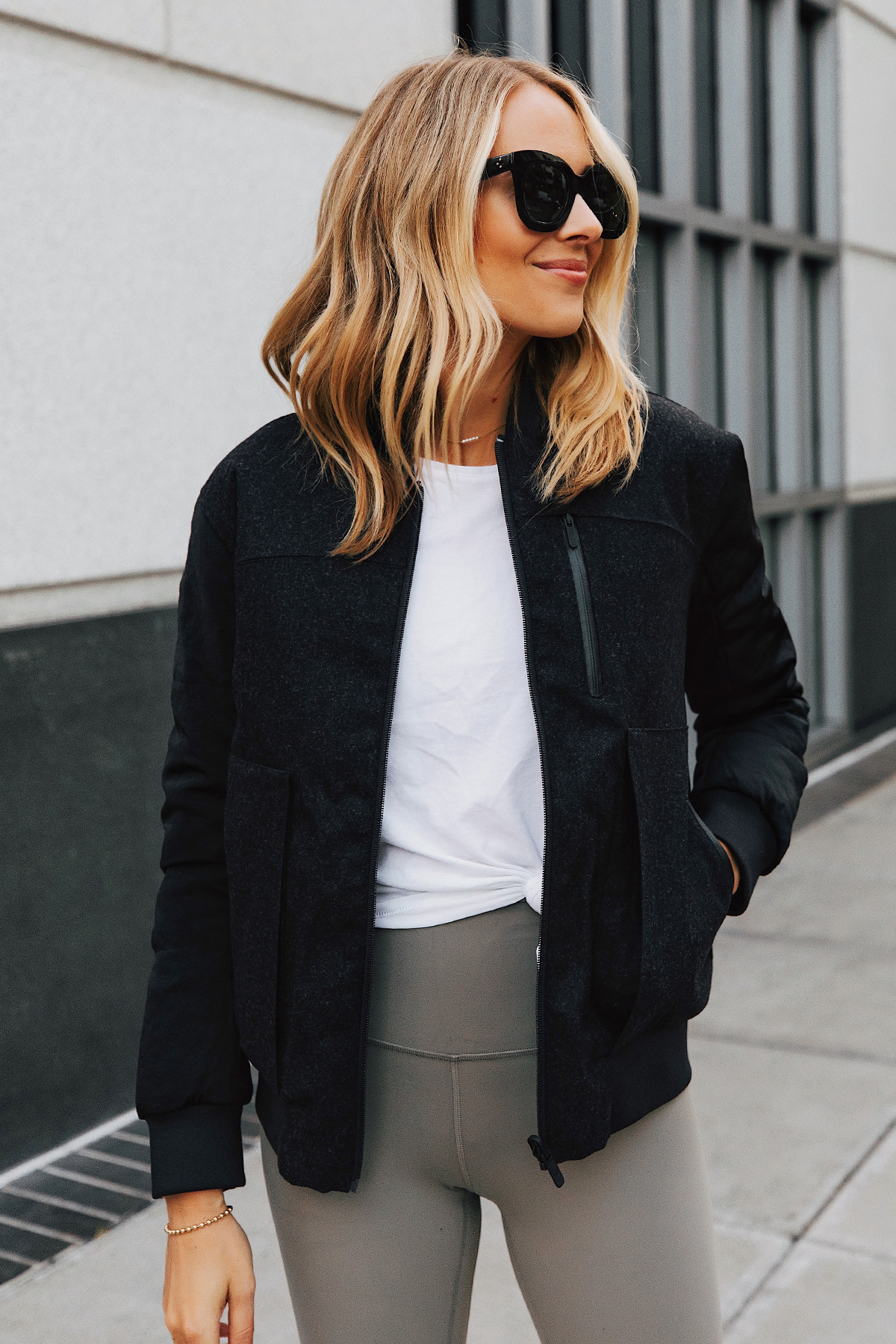 And, if your motivation is at an all-time low, the best way to boost your exercise spirits is to treat yourself to a new pair of lululemon leggings, shorts, a bra, a top, or their amazing new waterproof bomber jacket! Like I said — if you look your best for the gym, you definitely work harder there. Happy exercising!
P.S. Here is an easy at-home ab workout & my favorite after workout dry shampoo
A special thank you to lululemon for sponsoring this post. All thoughts and opinions are my own.
Photos: Arielle Levy