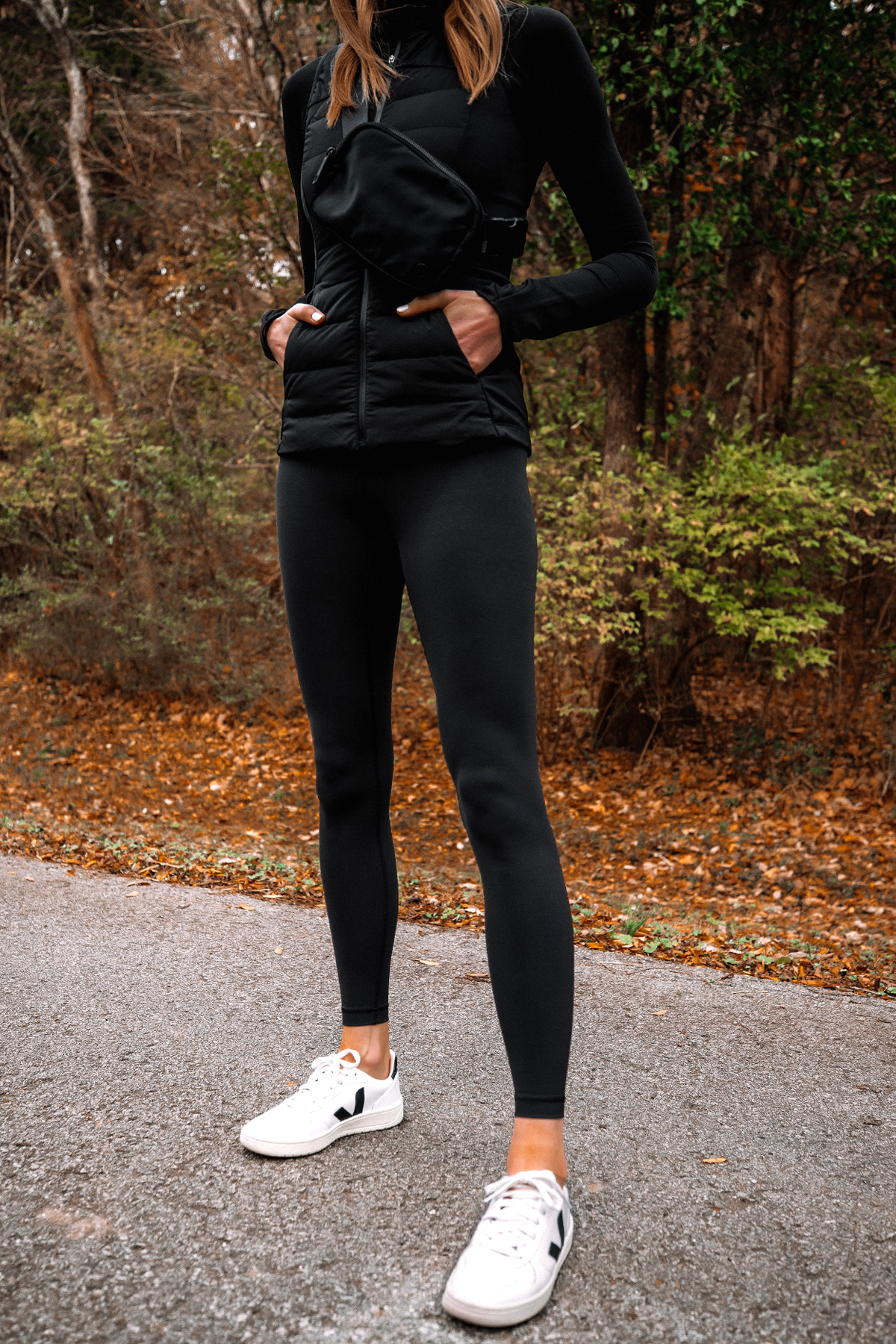 It's the season for rest and relaxation and a lot of food. Although the holidays are going to look vastly different this year compared to, well, every other year, I'm still excited about all that comes with the holidays! More than that, I'm choosing to look on the bright side of having so much downtime these next few months by busying myself with staying active and getting outside way more than I normally would, especially because of my lululemon gear. When I'm bundled up in my beanie, leggings, and vest, I'm ready to take on whatever! If you're looking to keep moving this holiday season, here are some ways to sneak more exercise into your day without even realizing it! 
Fall Activewear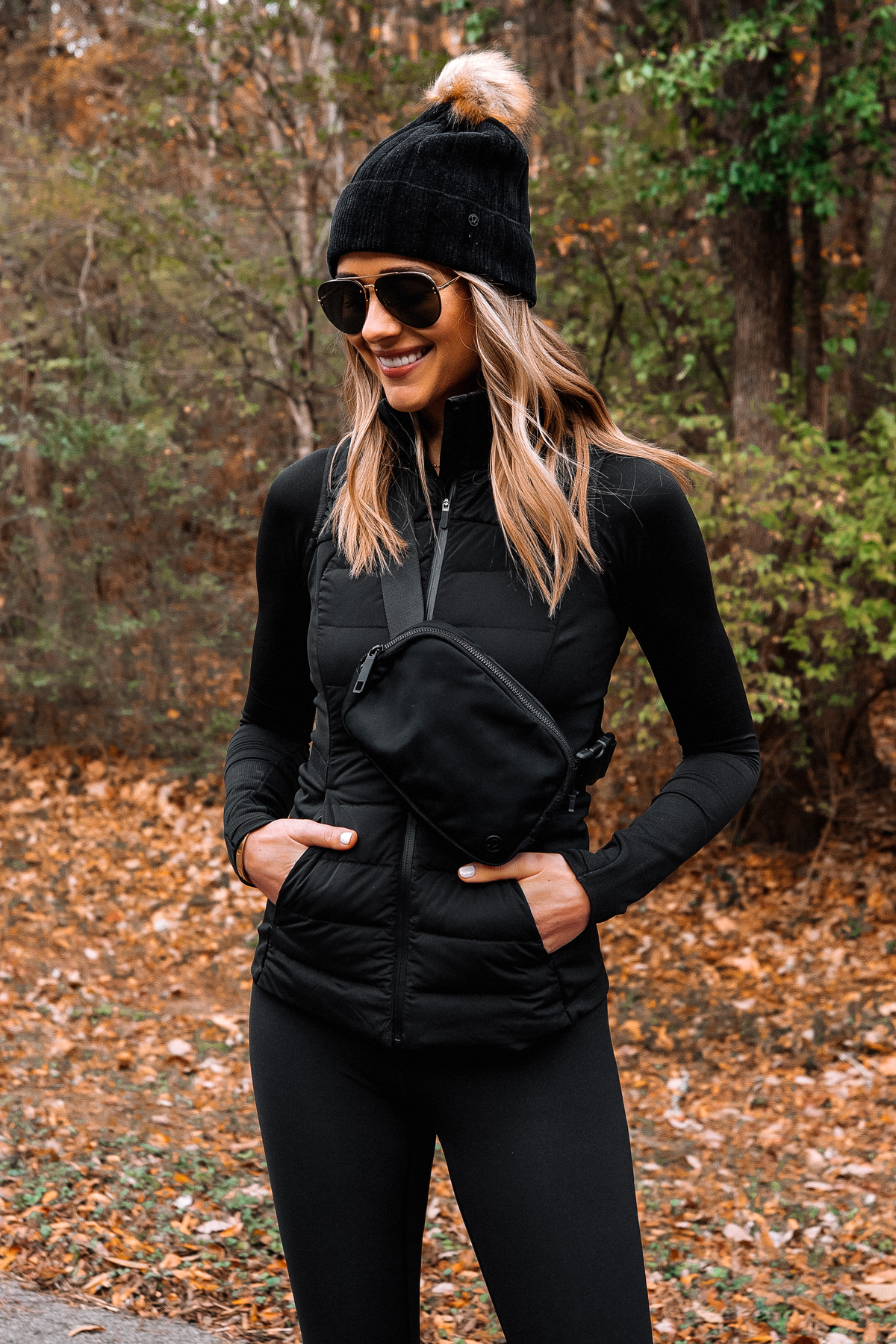 1. Make Your Dog Your Workout Buddy
If you have a dog, taking them on a brisk, long walk or even running around with them at the dog park is some of the most fun and easy exercise you can fit into your day! Time flies when you're playing catch or letting them lead the way on a neighborhood walk.
2. Wear Your Workout Clothes to Work
Your home is your office, which means you decide on the dress code. Throw on your lululemon gear as soon as you wake up so when the end of the day comes, chances are you won't skip your daily outdoor exercise since you're already in your workout clothes!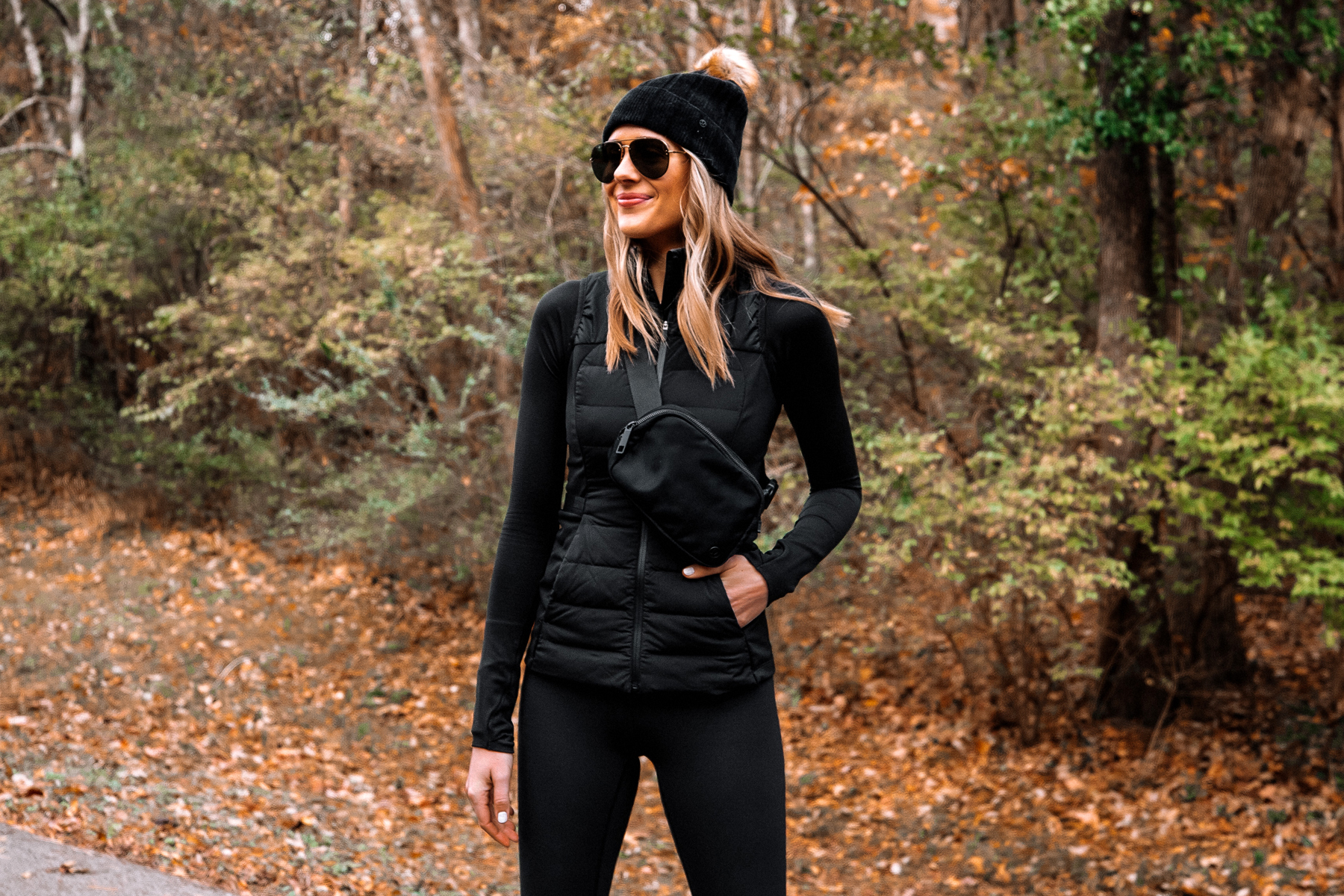 3. Take Your Workout Outside
Sometimes all it takes to reinstate motivation is a change of scenery. If you can find a clear space outside, try to move your mat, dumbbells, and resistance bands out there a few times a week to get your sweat on in a new environment!
4. Remember that Housework is Exercise, Too!
I swear I burn more when I'm outside raking leaves, gardening, or doing general housework. If a traditional workout sounds tedious that day, consider bundling up in lululemon and getting active by doing yard work!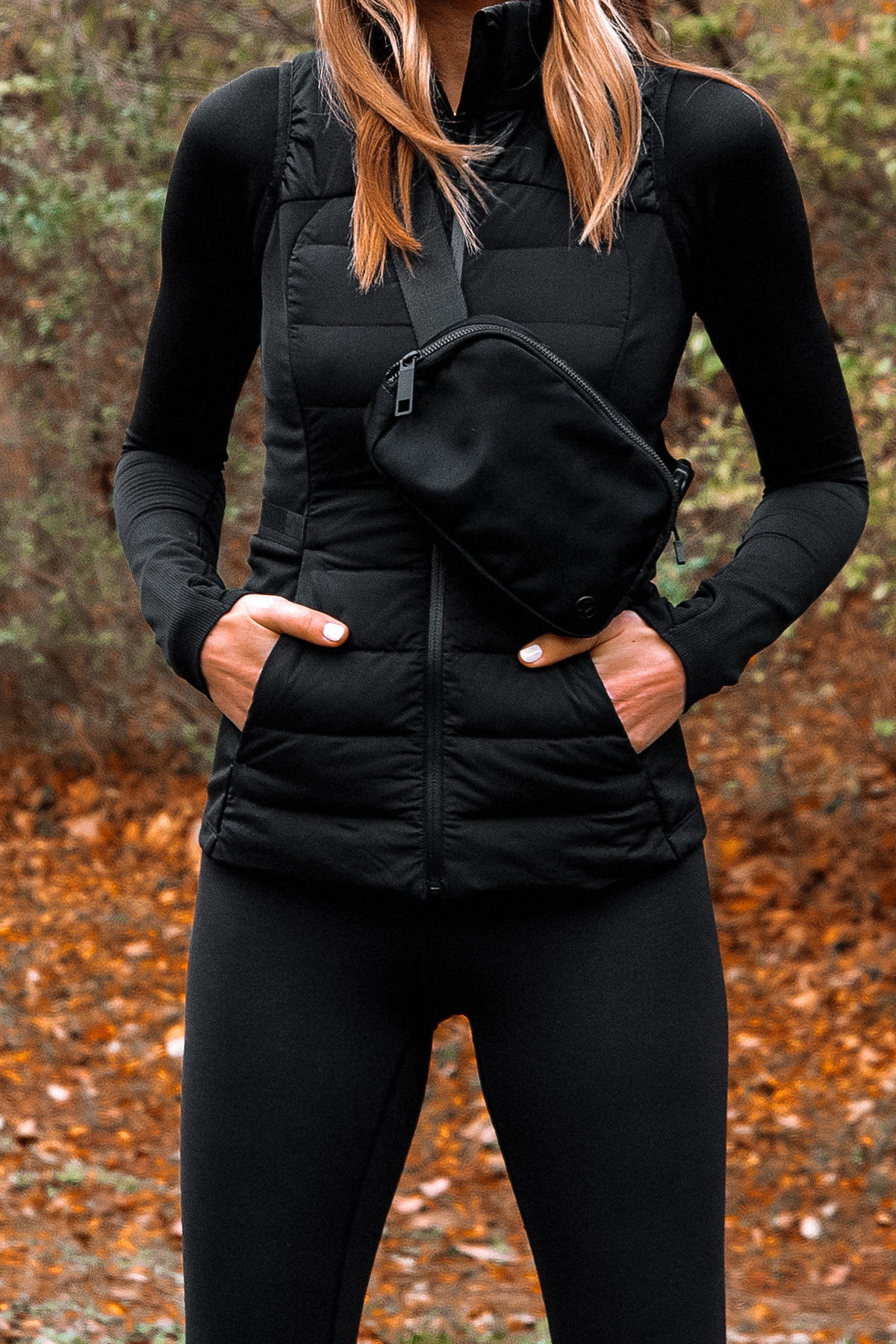 5. Listen to Your Smartwatch
If you wear a smartwatch, it more than likely buzzes at you every hour to get your steps in. Listen to it, it's only trying to help! It's amazing what getting up, stretching, and just walking block around can do for you throughout the day.
6. Ditch Your Desk Chair
If you work at a desk most of the day, the best thing you can do is stand up! There are too many studies to count that suggest sitting as much as we do is more detrimental to our health than smoking. So, if you can invest in an exercise ball to sit on throughout the day or have the option of a standing desk, do that instead.
And, if your motivation is at an all-time low, the best way to boost your exercise spirits is to treat yourself to new workout wear: leggings, vests, shirts! If you look and feel the part, you'll definitely be more motivated to get going. Happy exercising!
A special thank you to lululemon for sponsoring this post. All thoughts and opinions are my own.
This post may contain affiliate links, meaning when you click the links and make a purchase, we receive a commission.