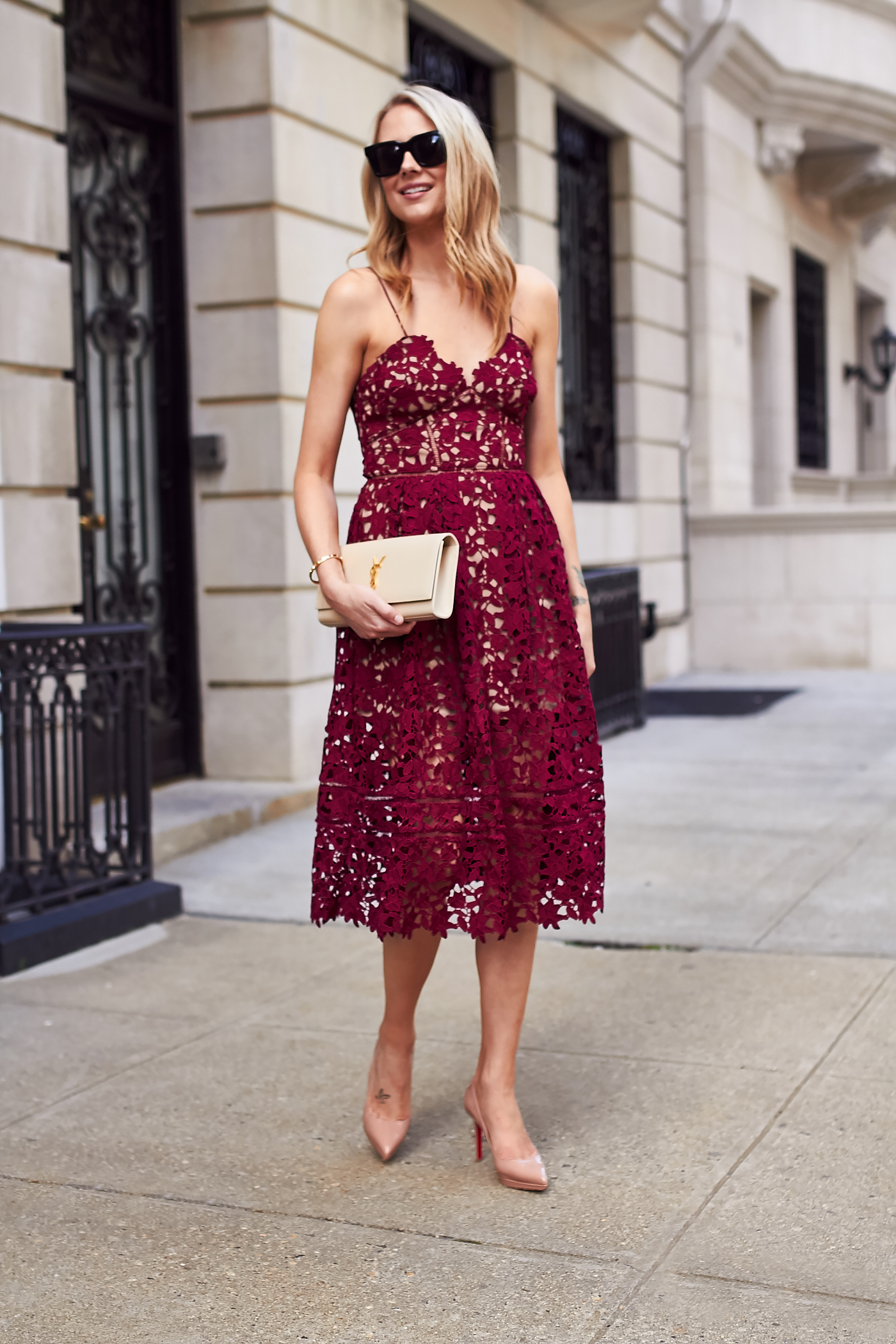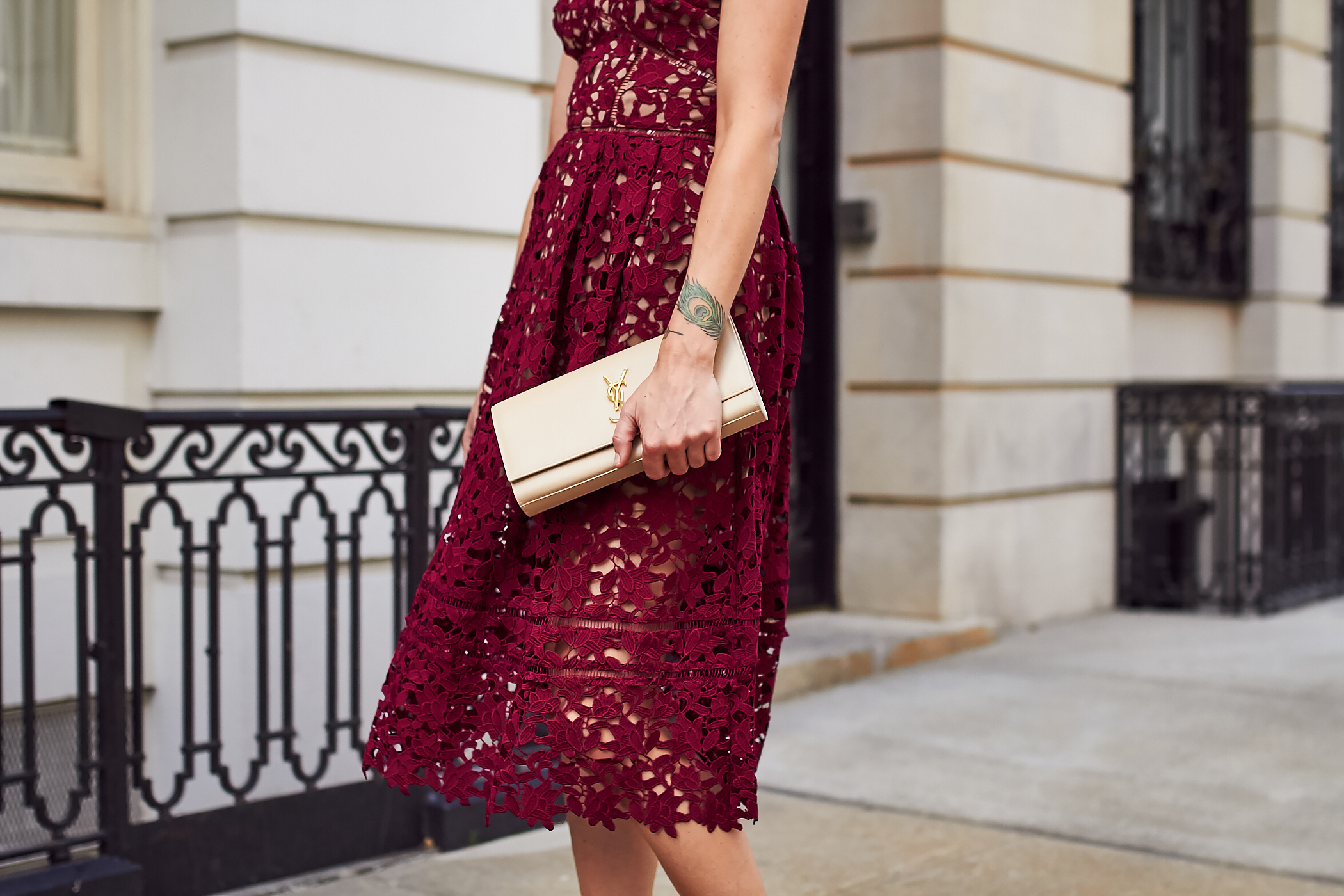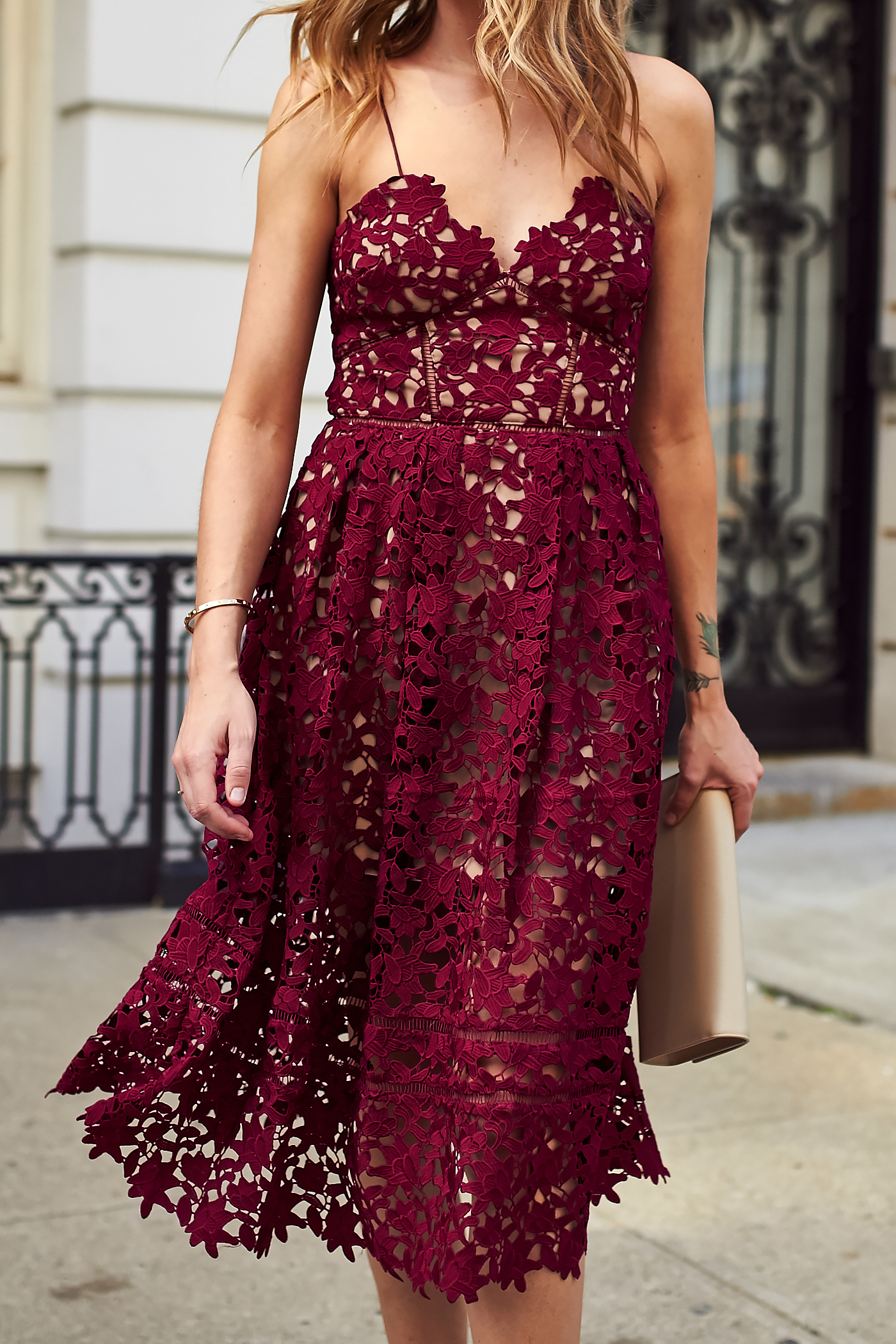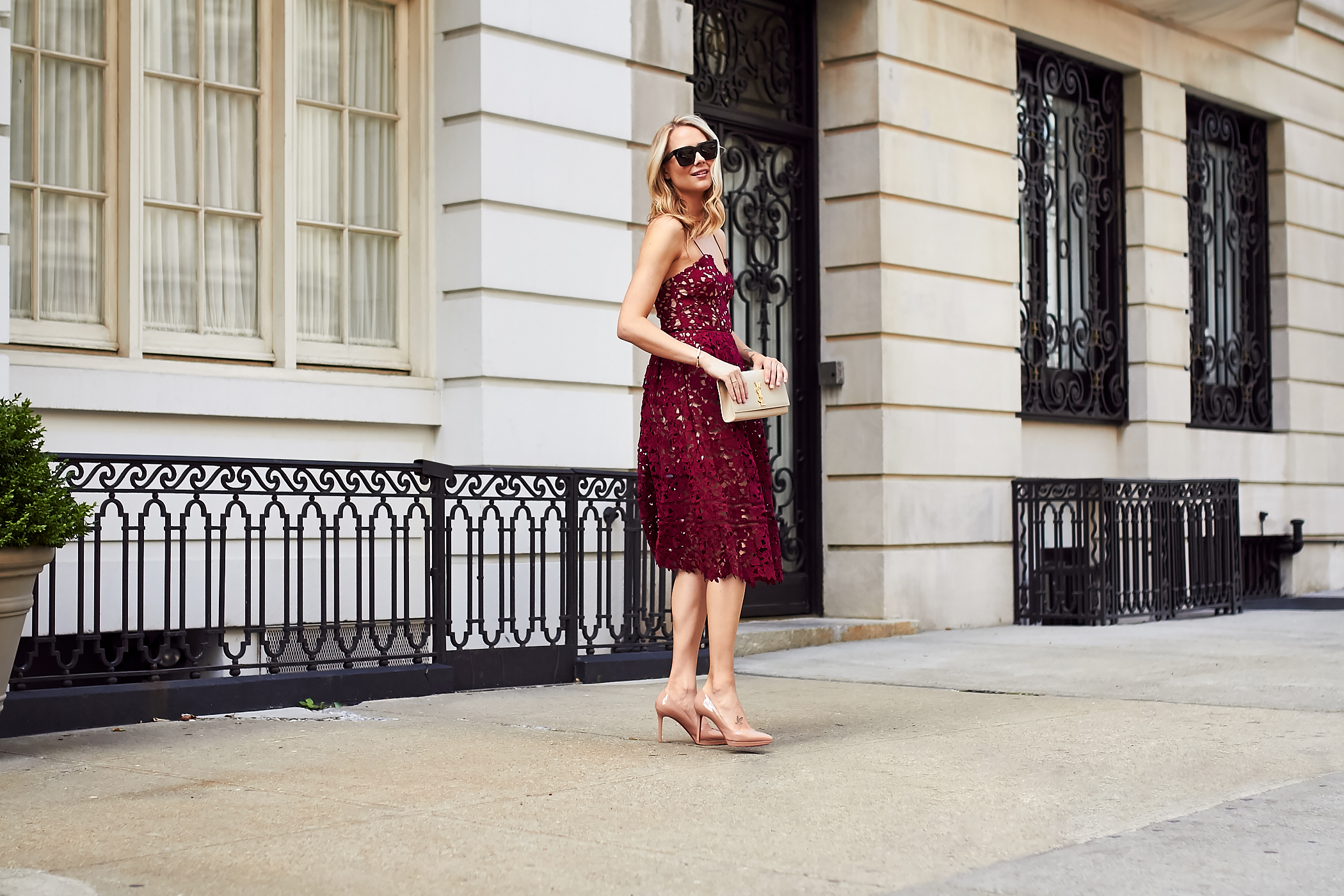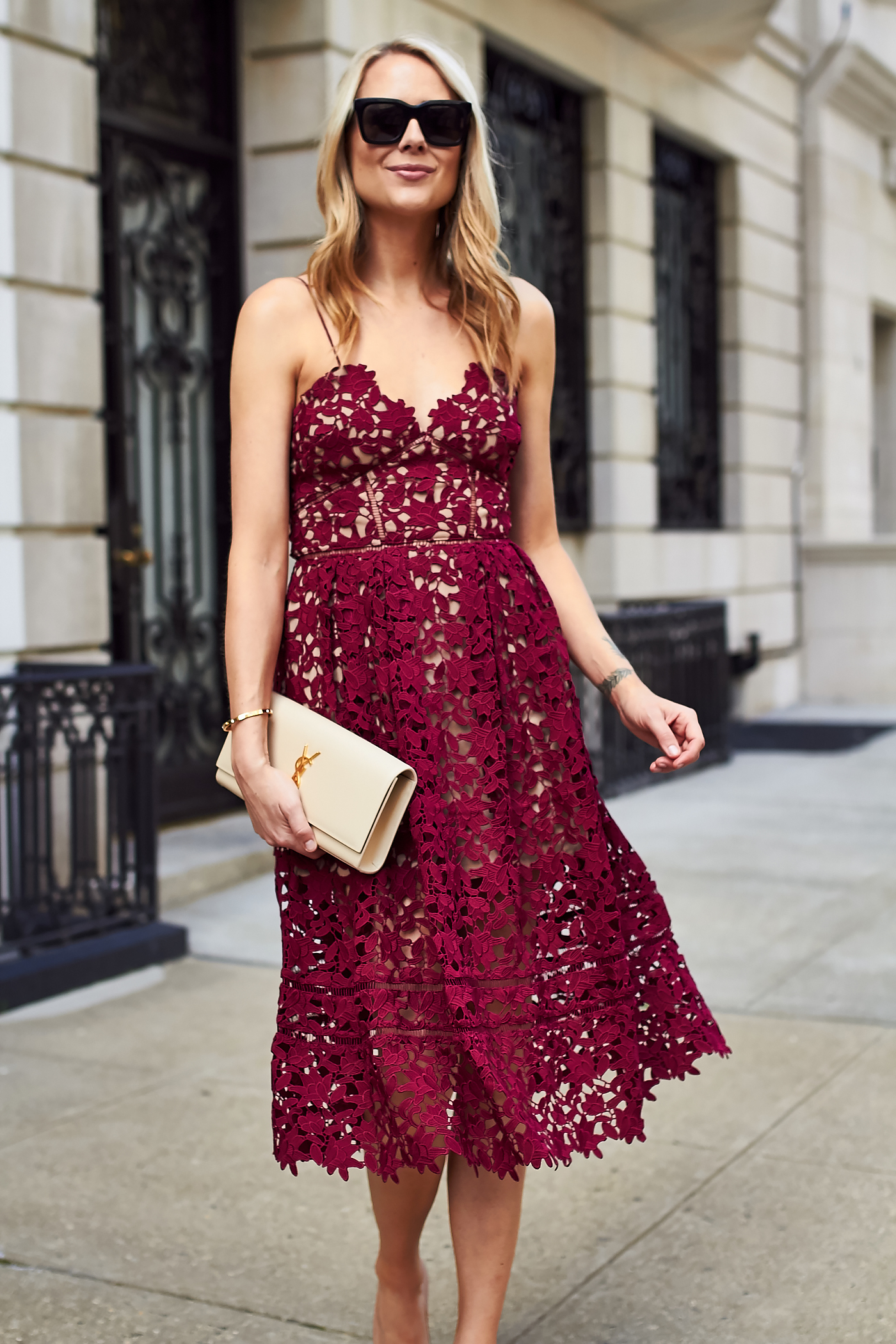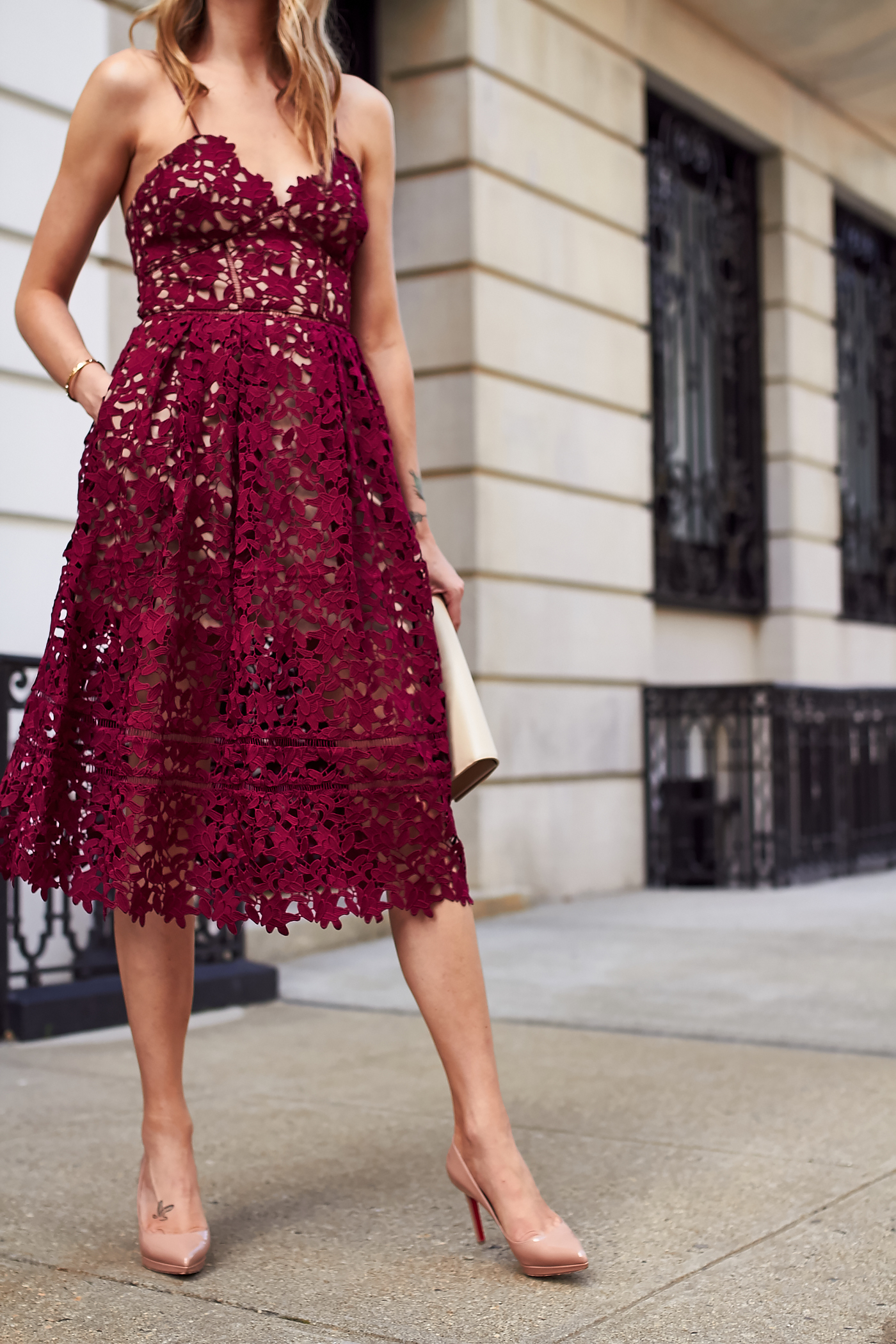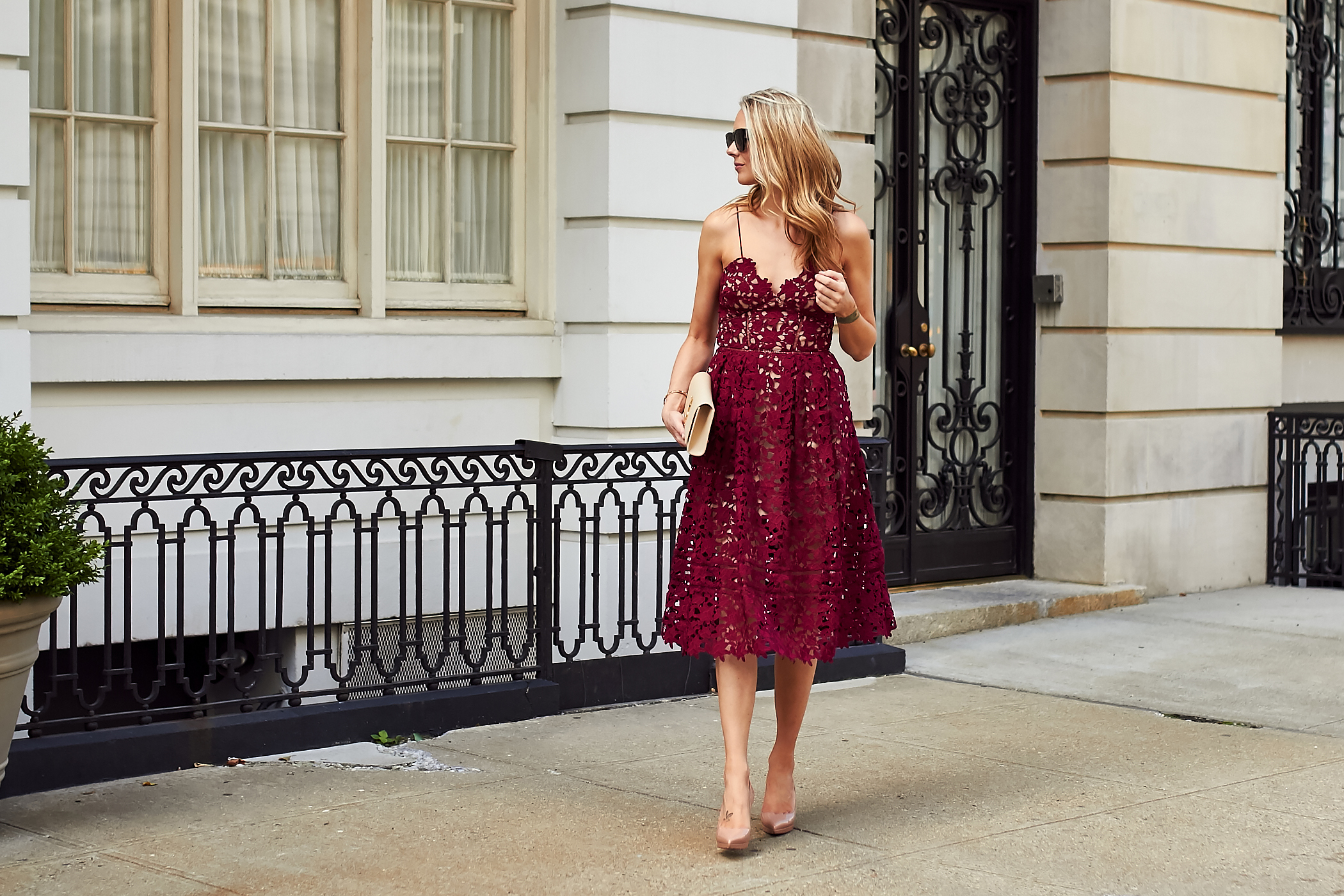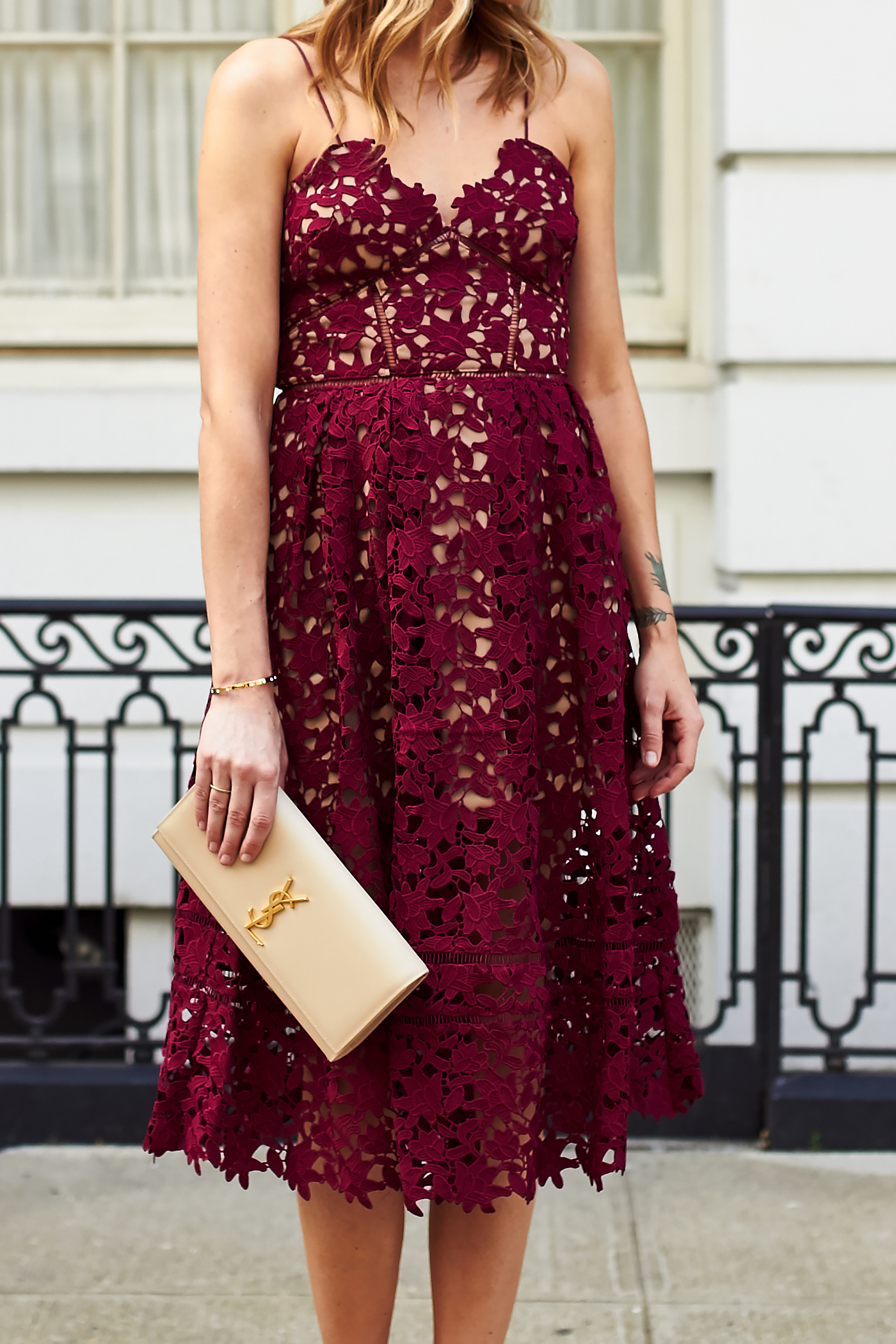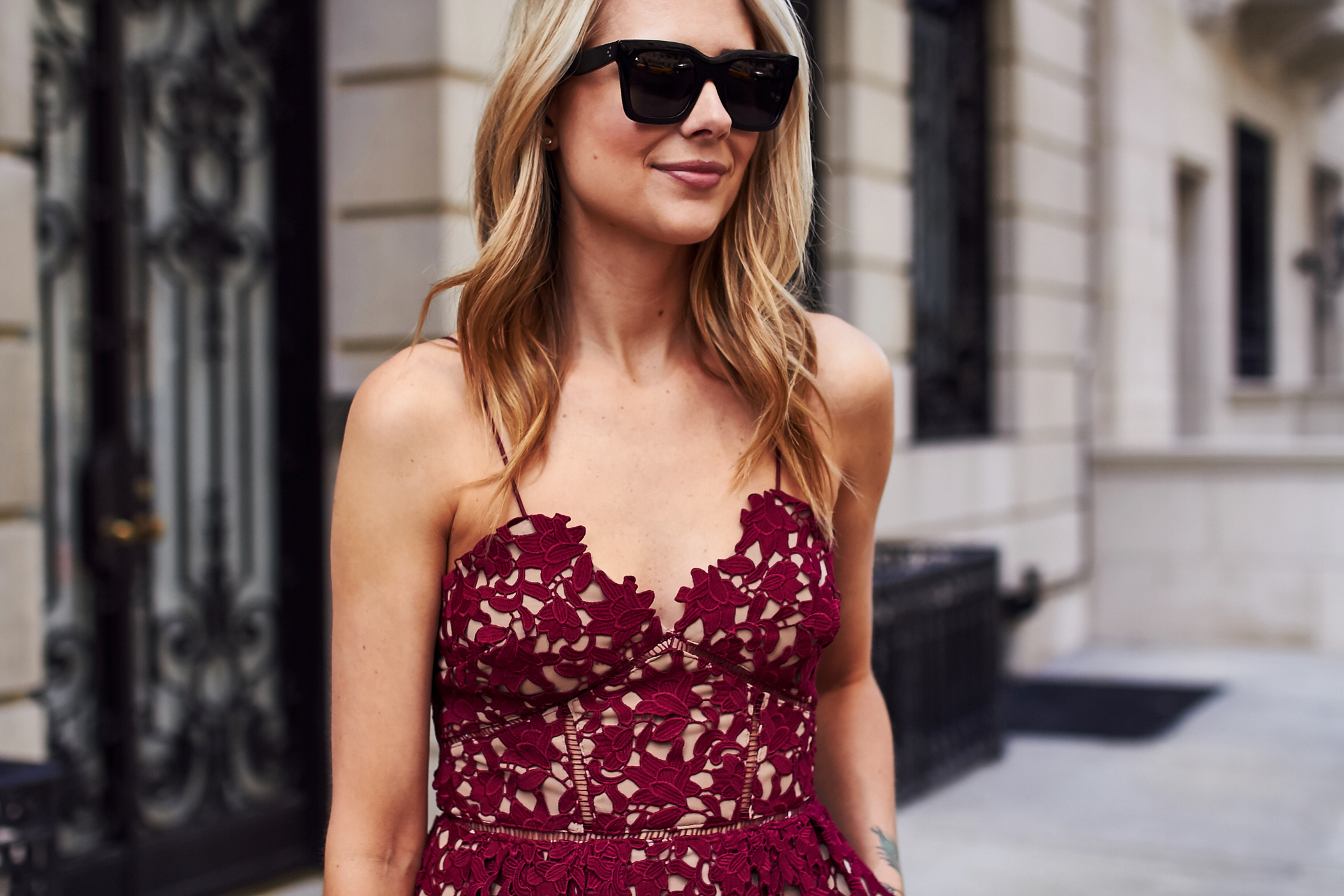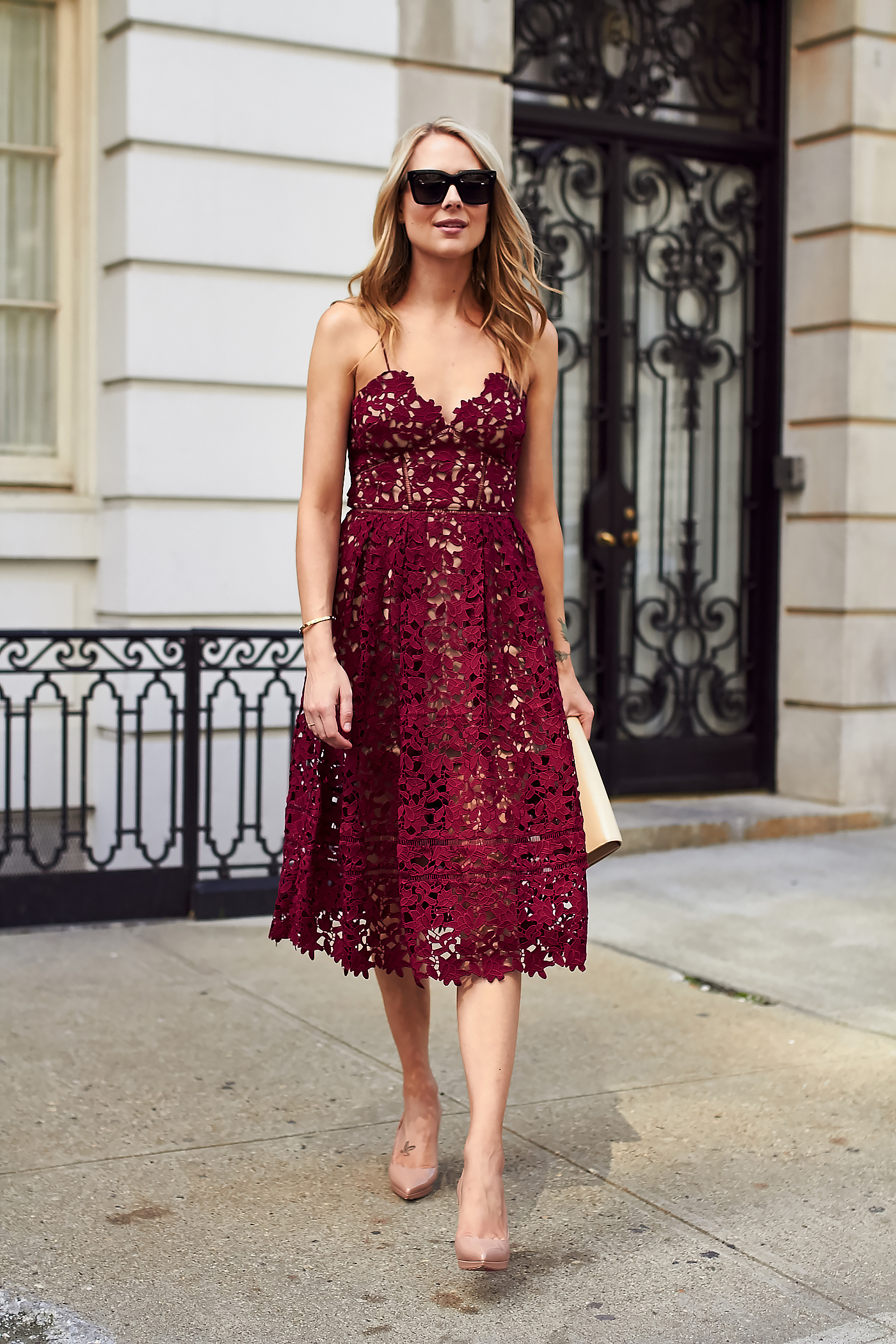 As you may know, I try to keep my selections at a reasonable spending-level because it's my belief that great fashion doesn't have to break the bank if you don't let it. However, every once in a while, a somewhat pricey investment piece comes along that makes you stop dead in your track, and this burgundy lace dress was just that for me.
The silhouette, color, and lace detailing make this dress nothing less than picture-perfect for the nearing holiday season. I have a feeling it's going to make a debut at most of the holiday parties I'll be attending, and will have no shame in repeating the look because that's what investment pieces are for – to wear and recycle! I also love that a piece like this can be so versatile; it can be dressed up as shown, or flawlessly dressed down with a denim jacket and flats. When it comes to investment pieces, there are no rules because you spent the money and should be able to wear it exactly as you please. Thats the beauty of a smart splurge.
Sizing Note: I have read most Self-Portrait dress run small. I am a true US size 4. I bought this dress in size 4 & it fits perfect.
Dress: Self Portrait | Clutch: Saint Laurent | Heels: Christian Louboutin | Sunglasses: Celine | Bracelet: kate spade