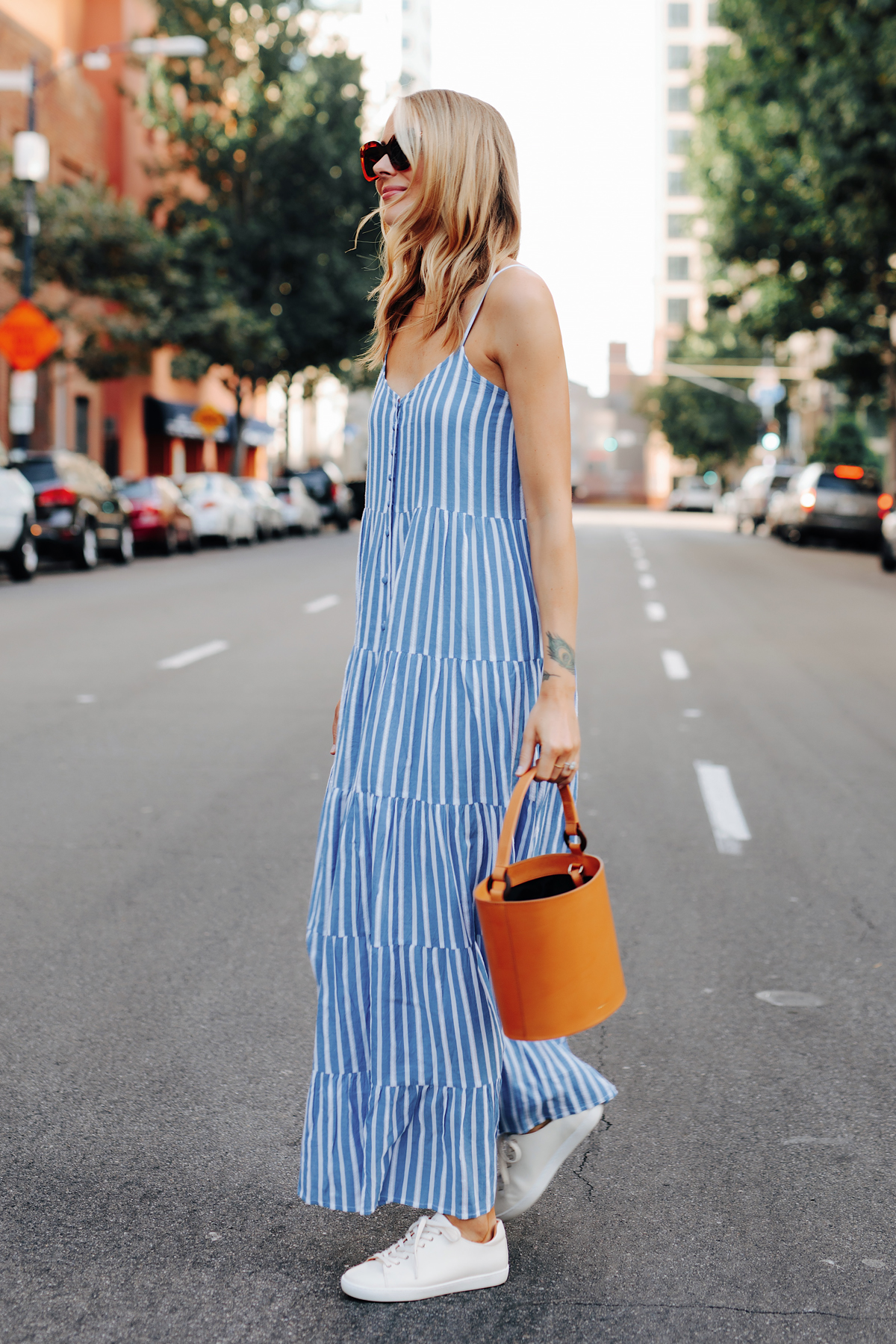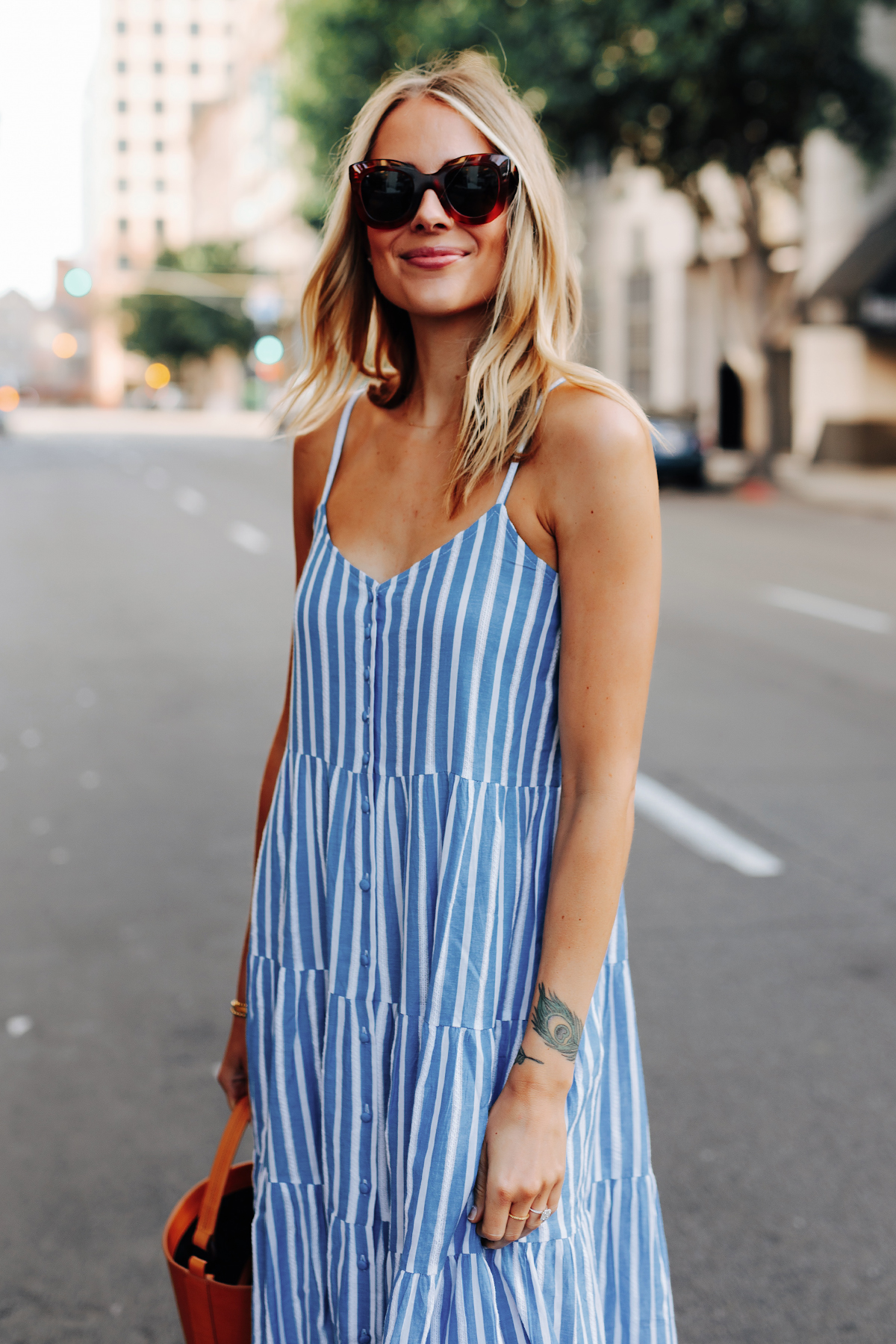 For a few years now I have been lusting over a brand called Sézane. You guys had asked me about it for a while too, and I was always super drawn towards their effortless styling, feminine silhouettes, and quality pieces. Well, I finally ordered some styles in a few categories and I'm SO glad I did! First off, everything arrived quickly and in really nice packaging. Like I said, I ordered a few pieces; this shirt, these jeans, this dress, these sneakers, and this handbag. I'm so impressed with the quality and fit for all the products. Think effortless essentials that have some unique styling details that set them apart from other brands. I love the "french girl" aesthetic the brand embodies too. Minimal, feminine, and chic.
I decided to share this blue and white stripe maxi dress with you guys because its such a great end of season summer dress! I know it's still fairly hot in some places, so you'll definitely get a few wears out of this dress. Plus it would look great with a denim jacket layered over it for a chilly night. And for those that are still enjoying summer vacations, its super light and easy to pack. This would also be a great dress for Labor Day weekend! Sézane has so many great summer dresses right now that you can transition into fall. I was actually a little worried I wasn't going to be able to find cute dresses for our honeymoon towards the end of the season, but now I'm just going to get everything from Sézane!
And let's not forget about these sneakers. You guys know I'm sneaker obsessed and this pair might need a post of their own! I love the simplicity and the comfort can't be beat. I have worn them for the past few weeks and think they are such a great staple to have. If you're looking for some great quality feminine styles, definitely check out Sézane, I know you won't be disappointed.
Summer Dresses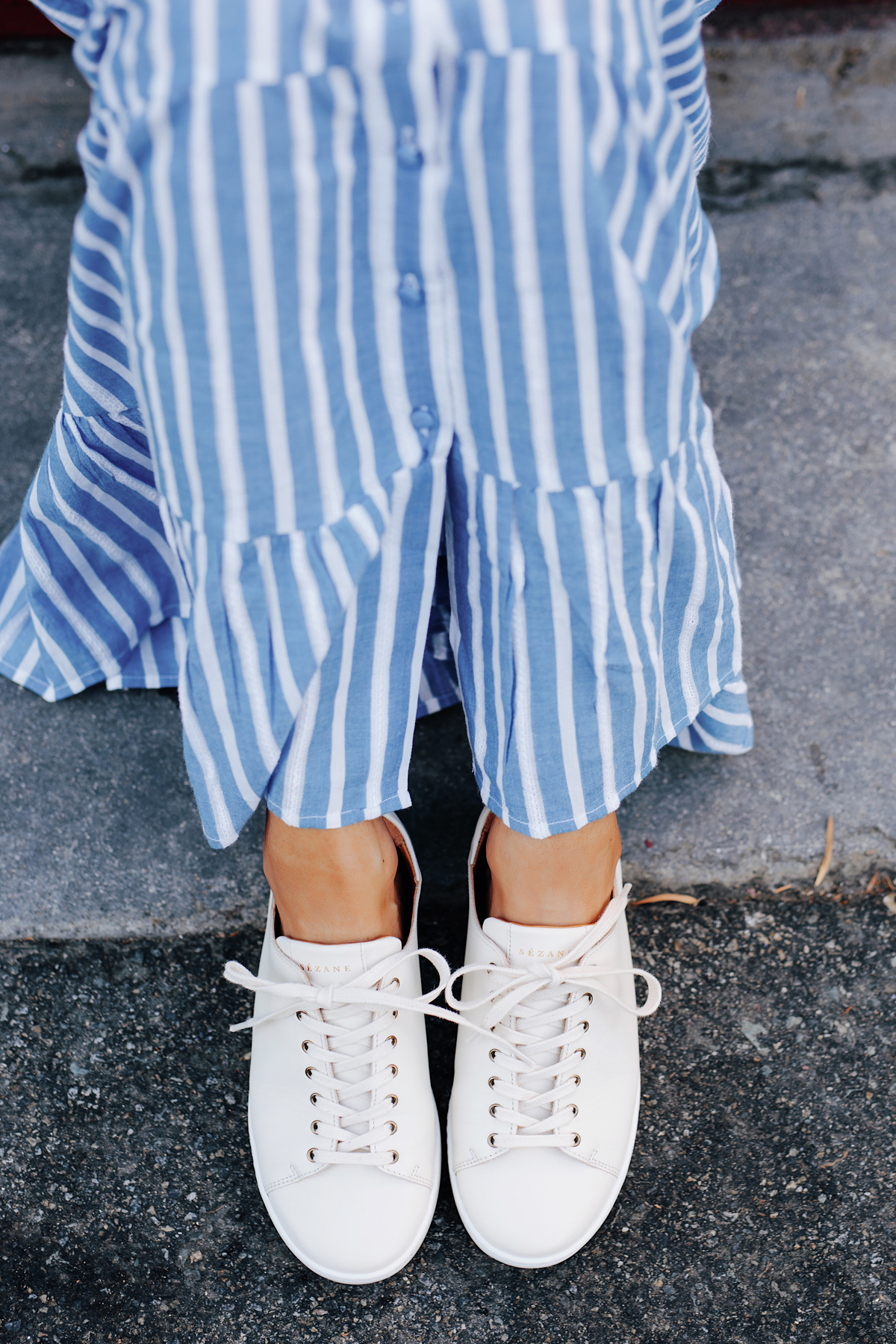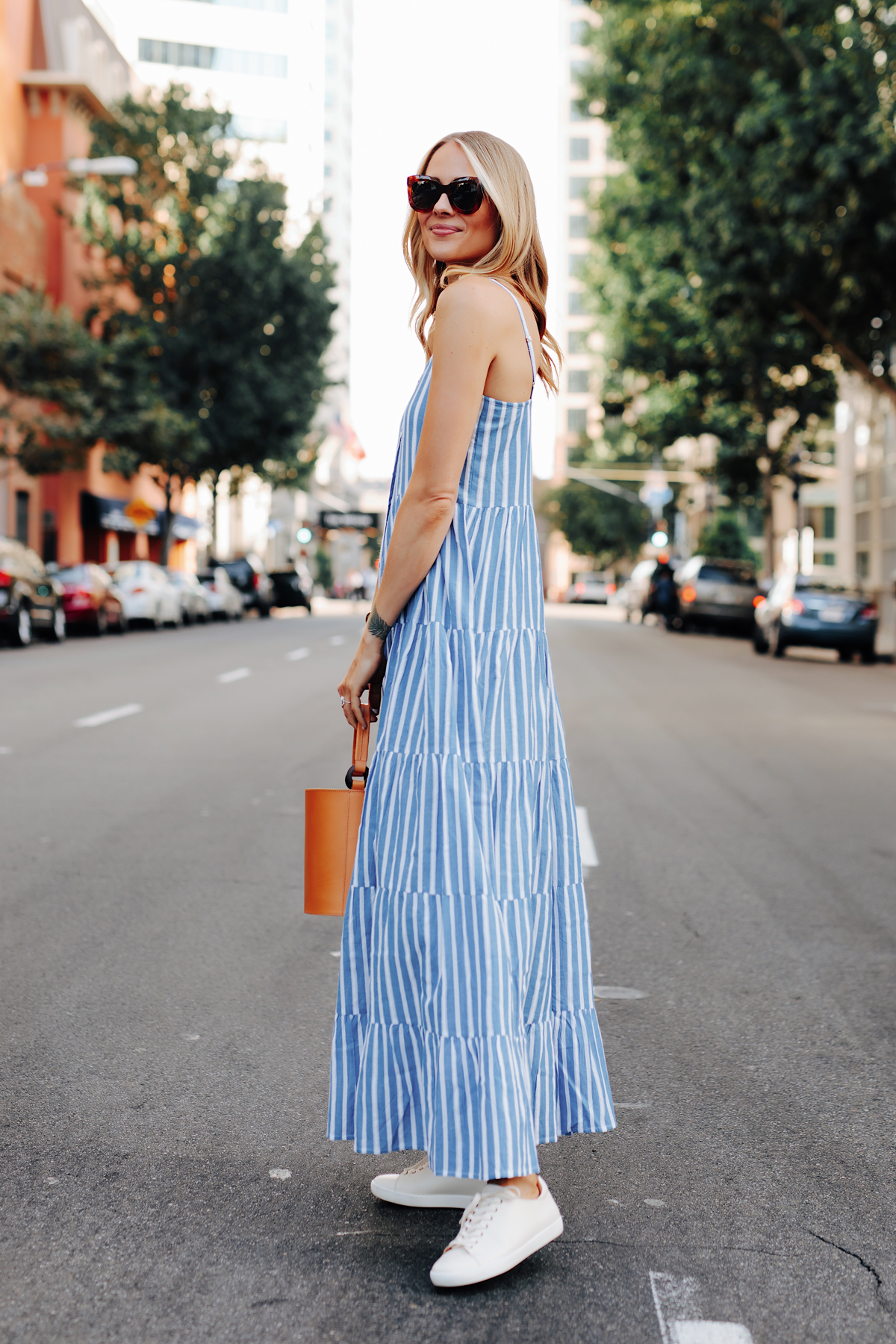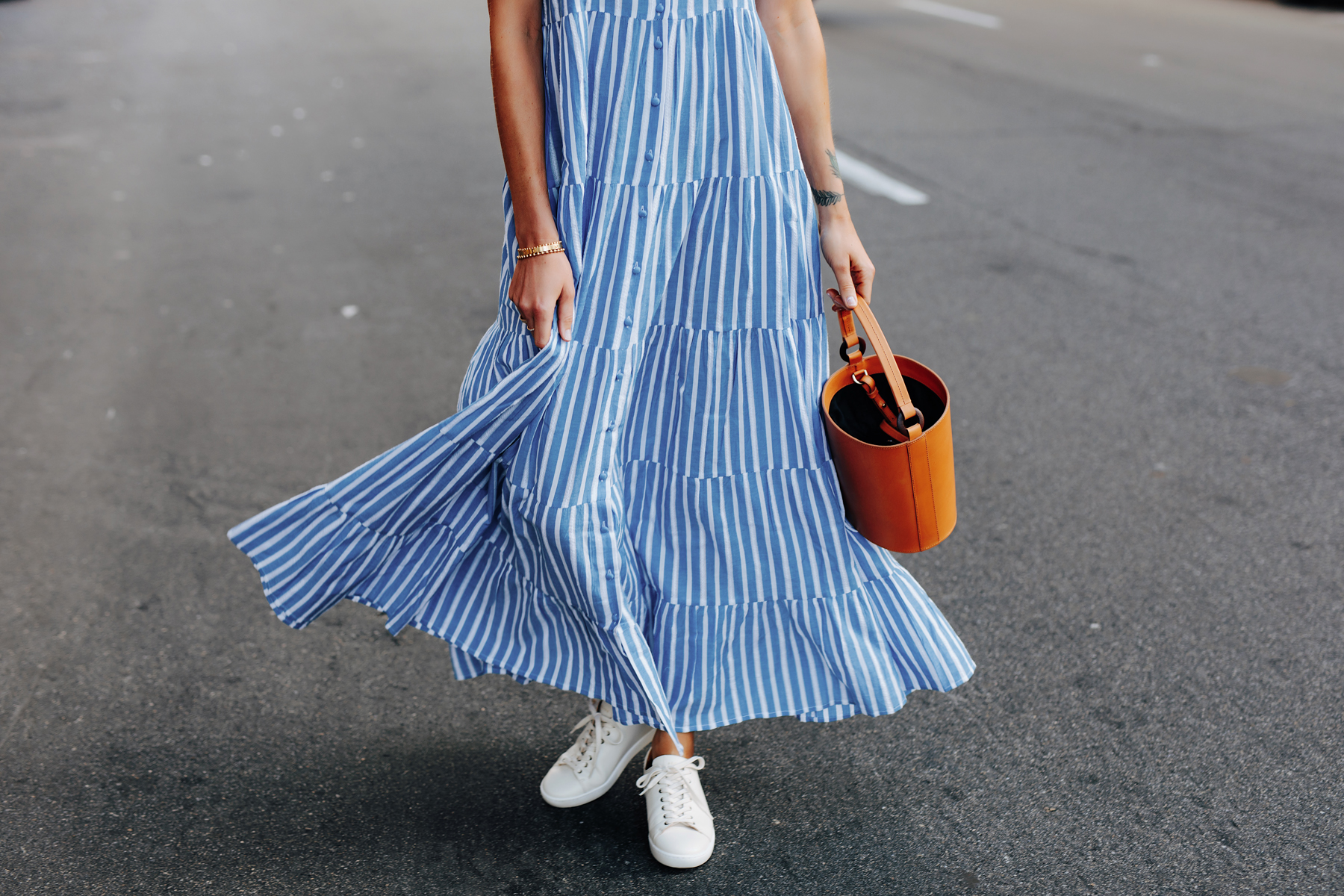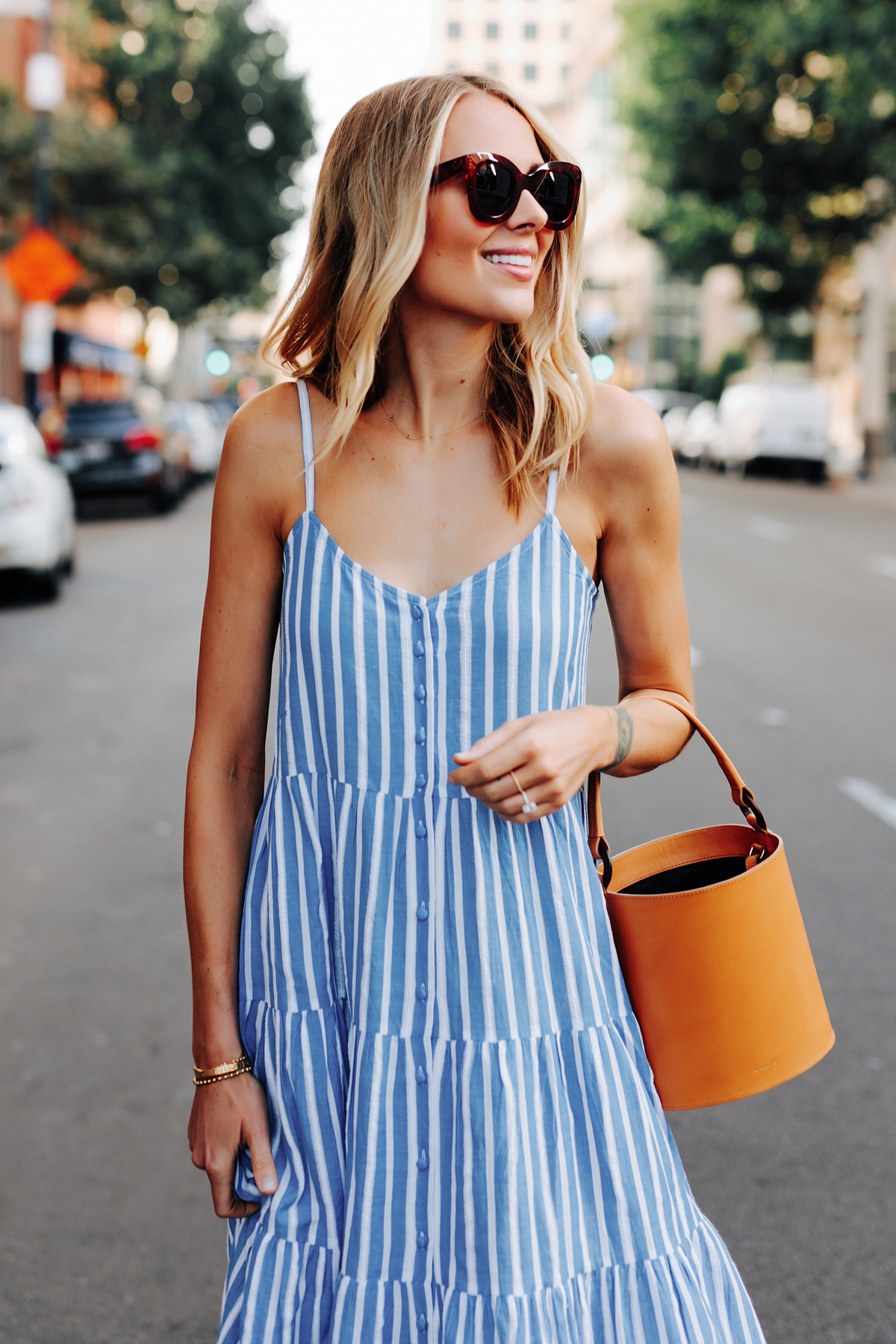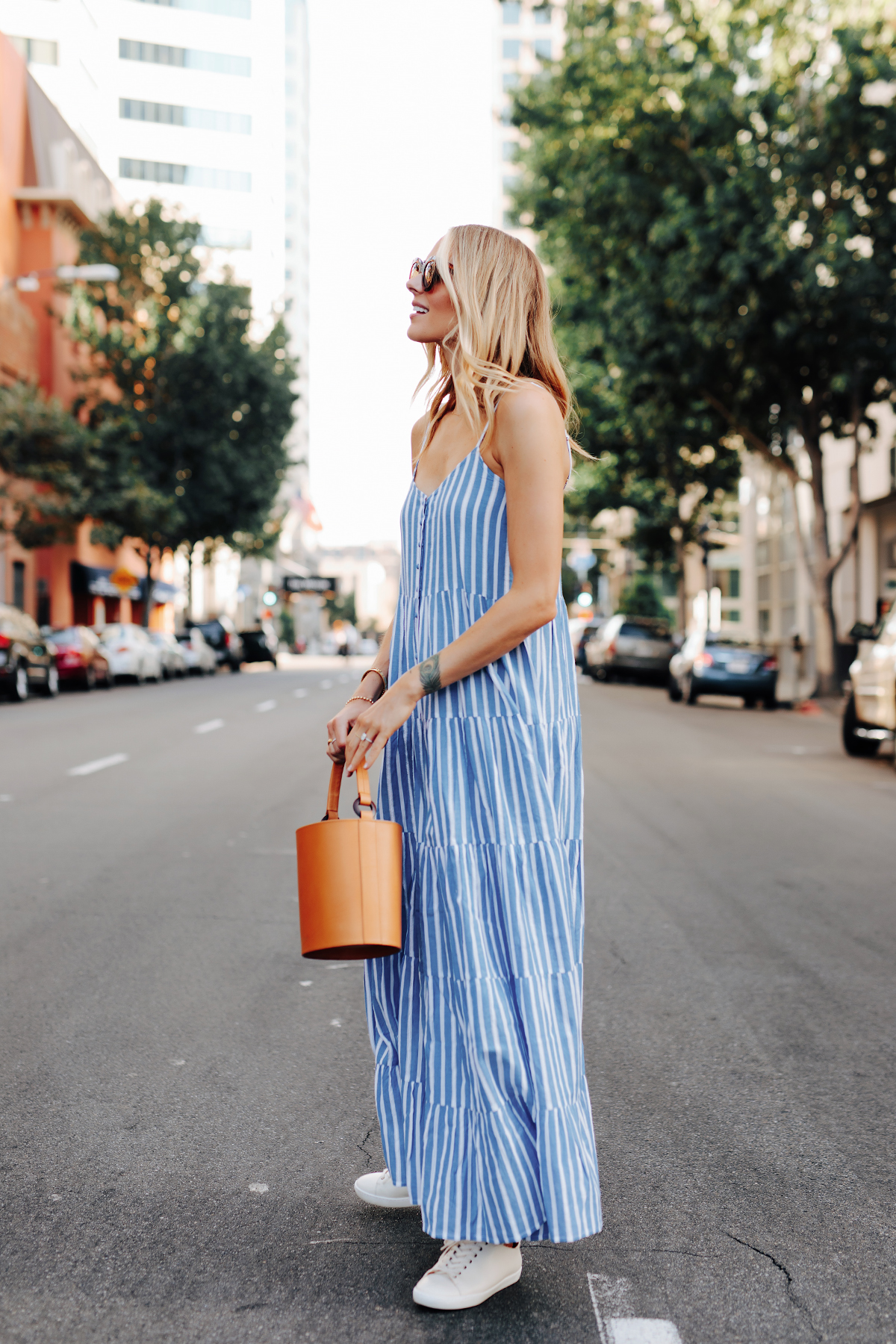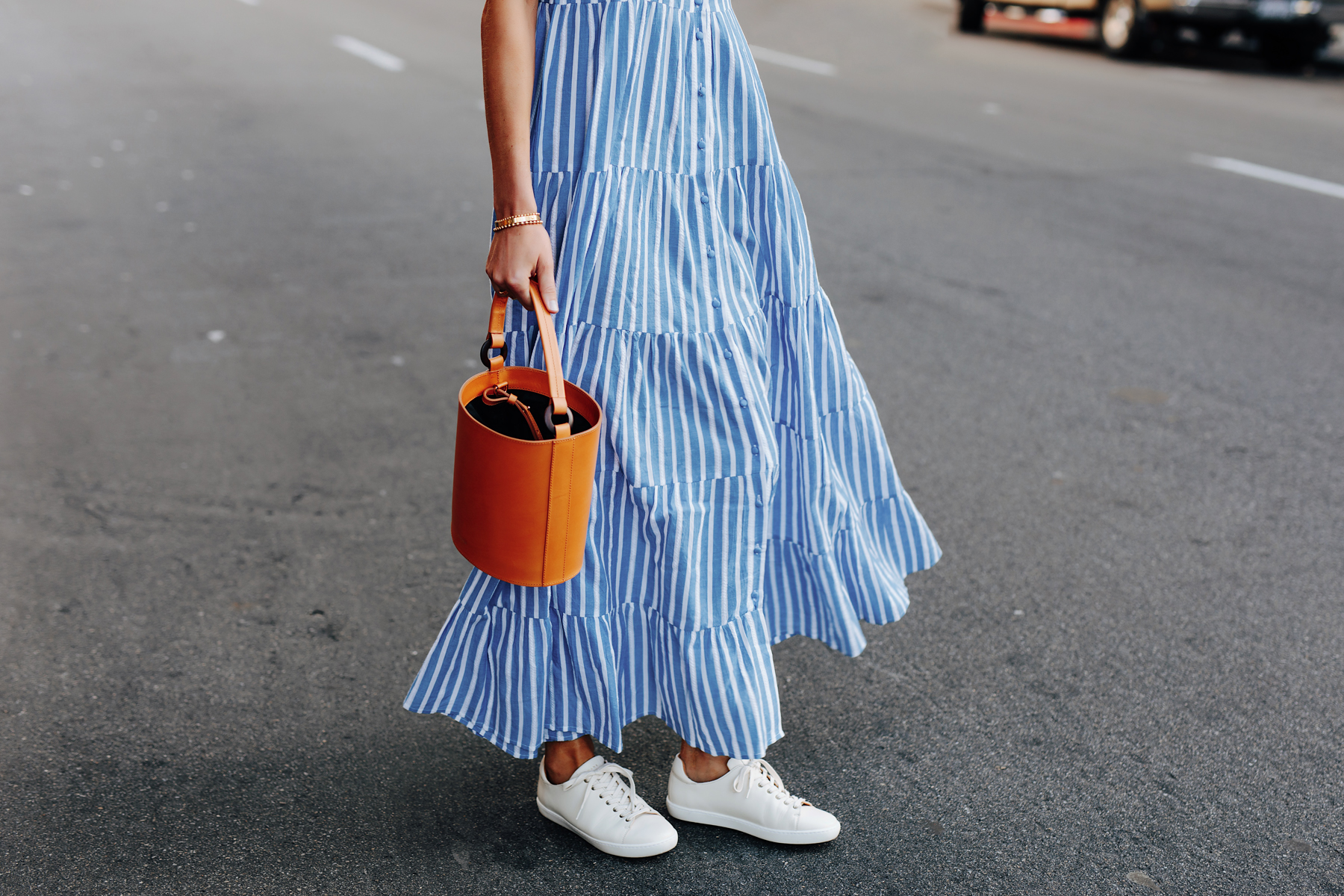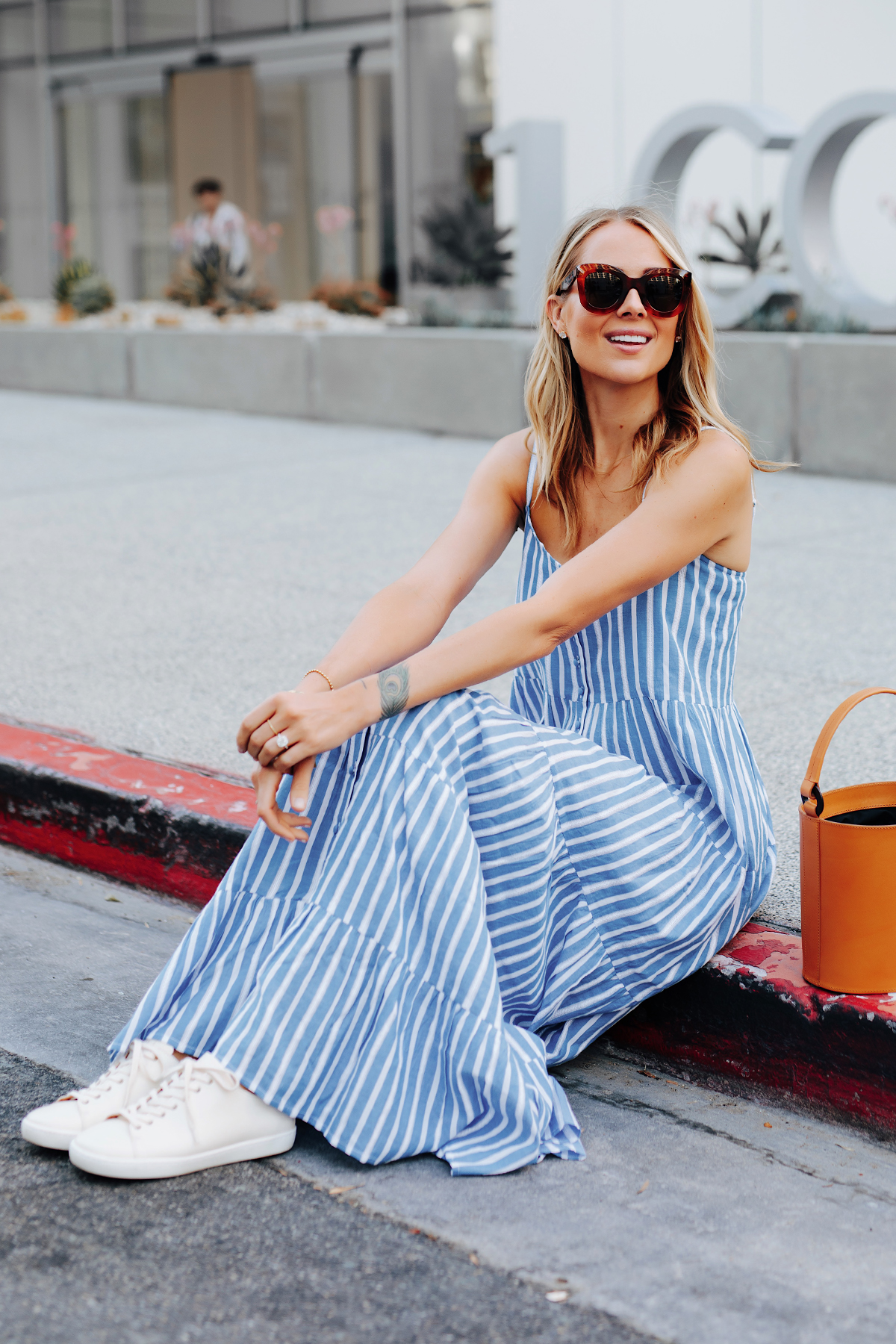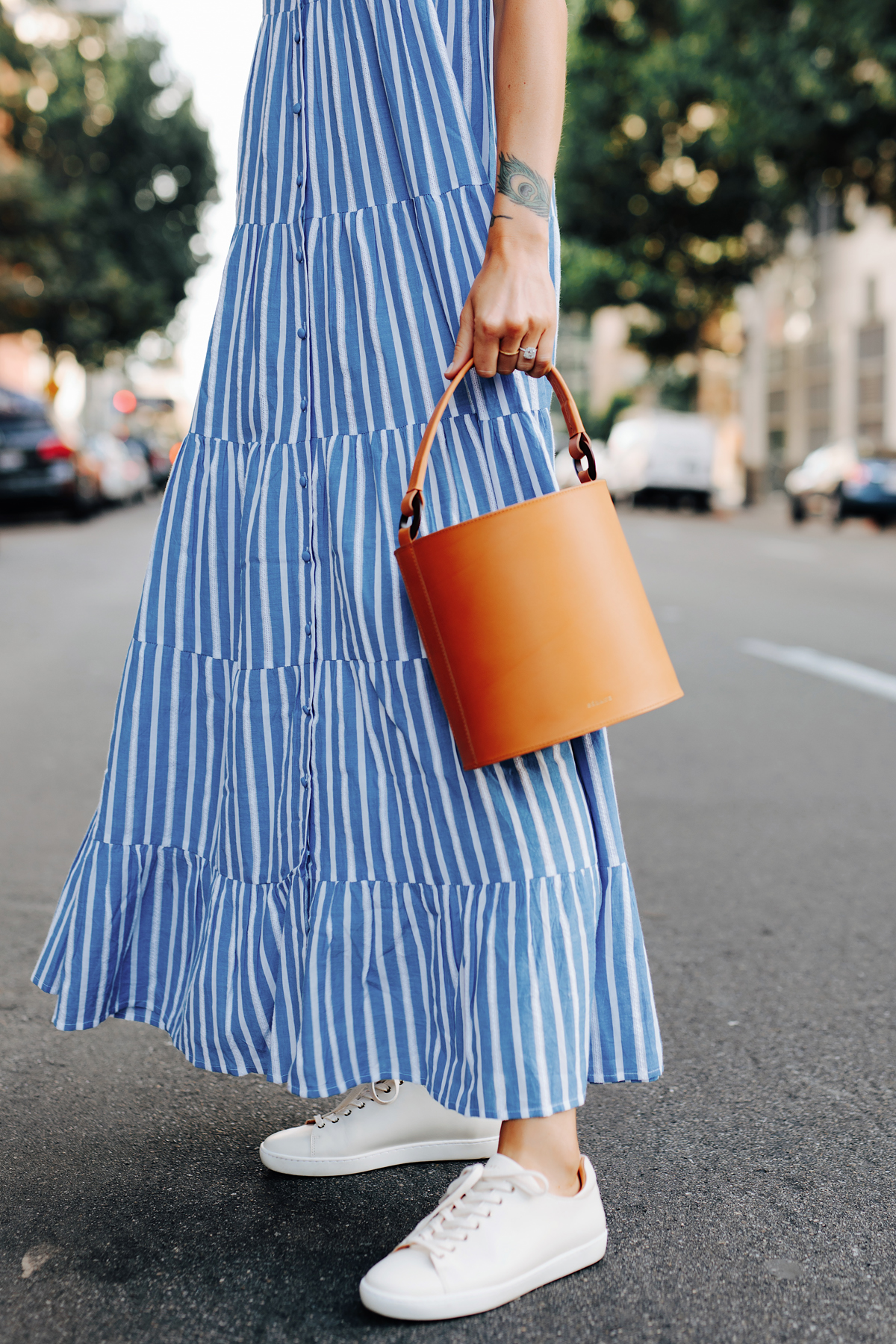 A special thank you to Sézane for sponsoring this post. All thoughts and opinions are my own.
Photos: Arielle Levy