[pipdig_left]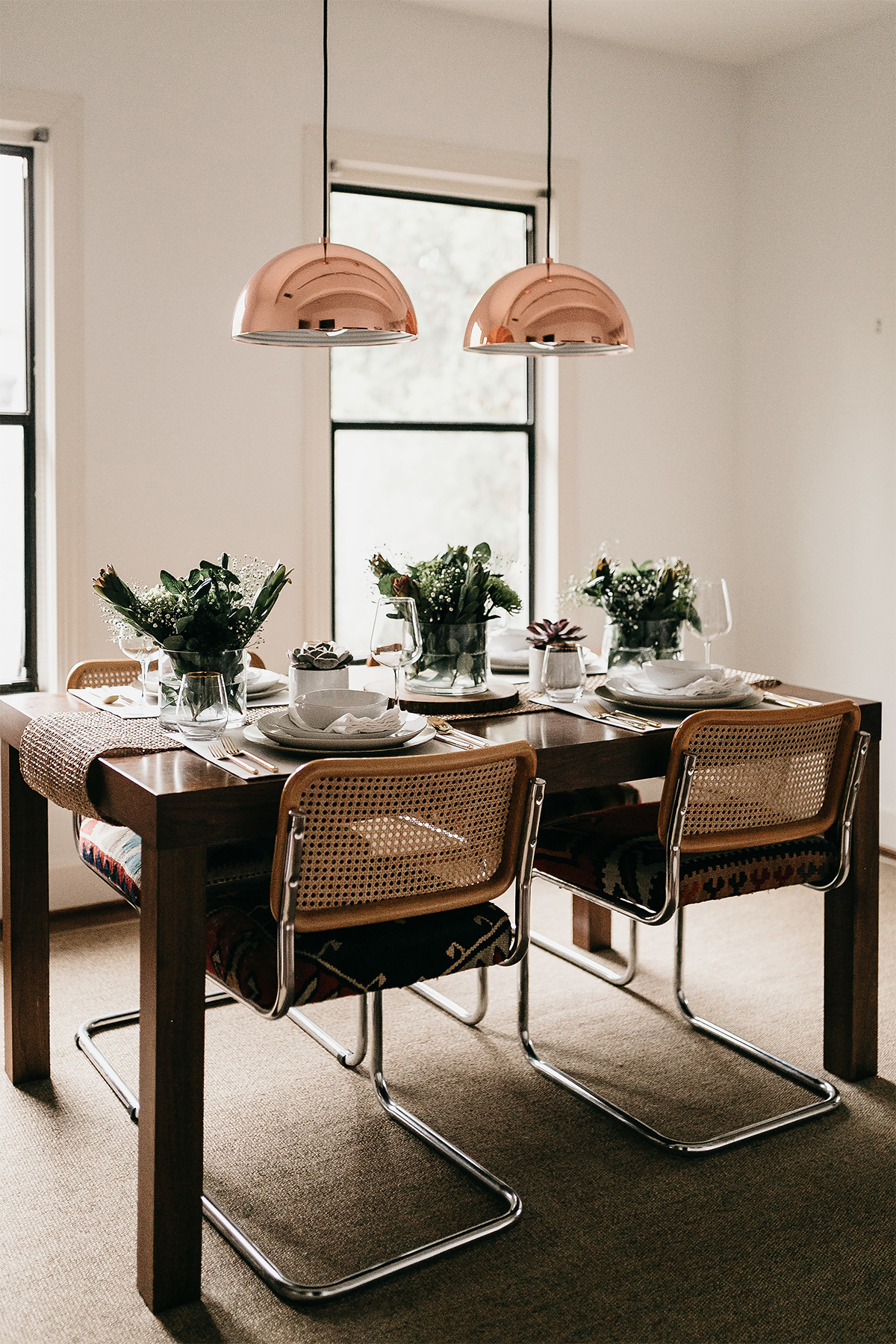 [/pipdig_left]
[pipdig_right]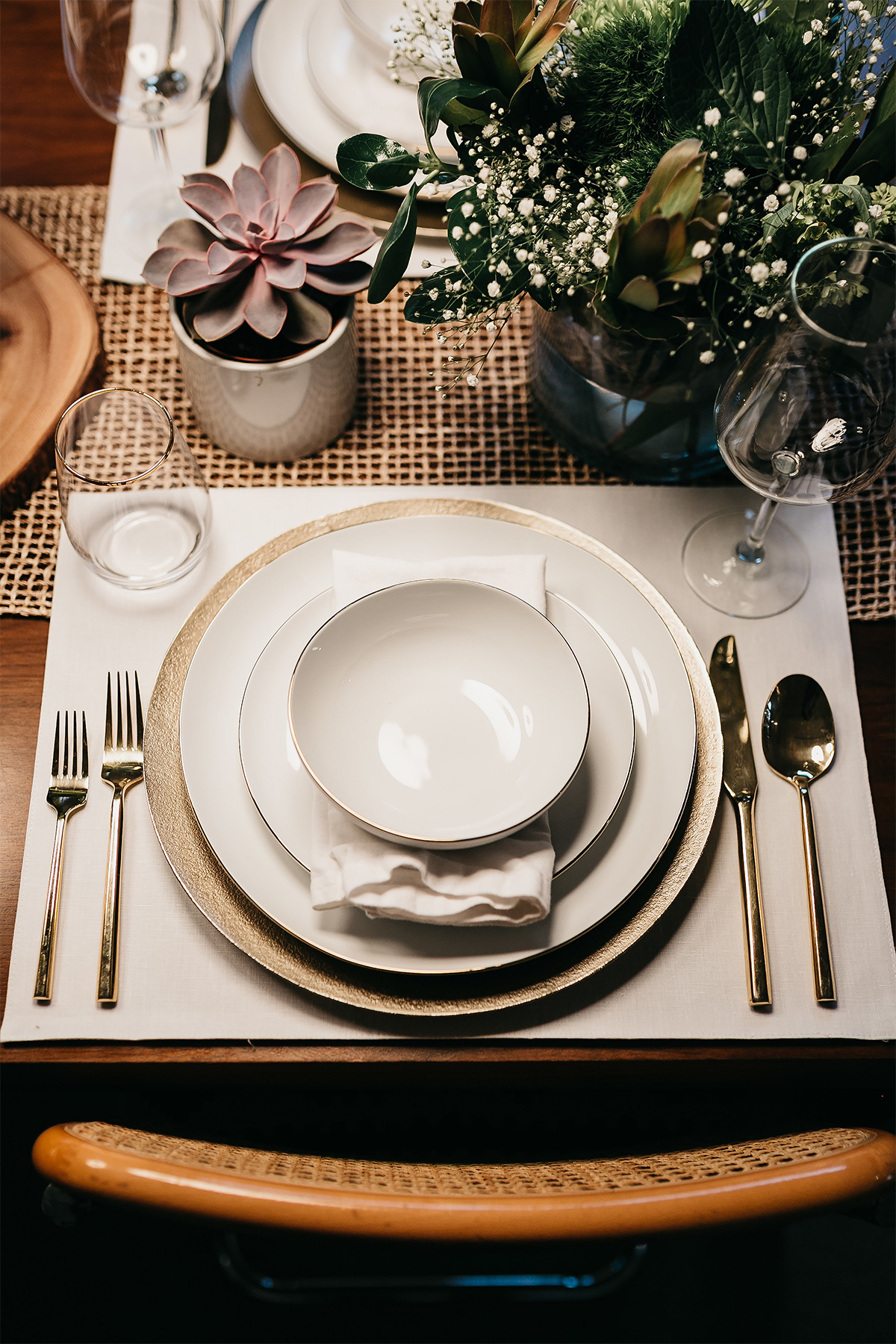 [/pipdig_right]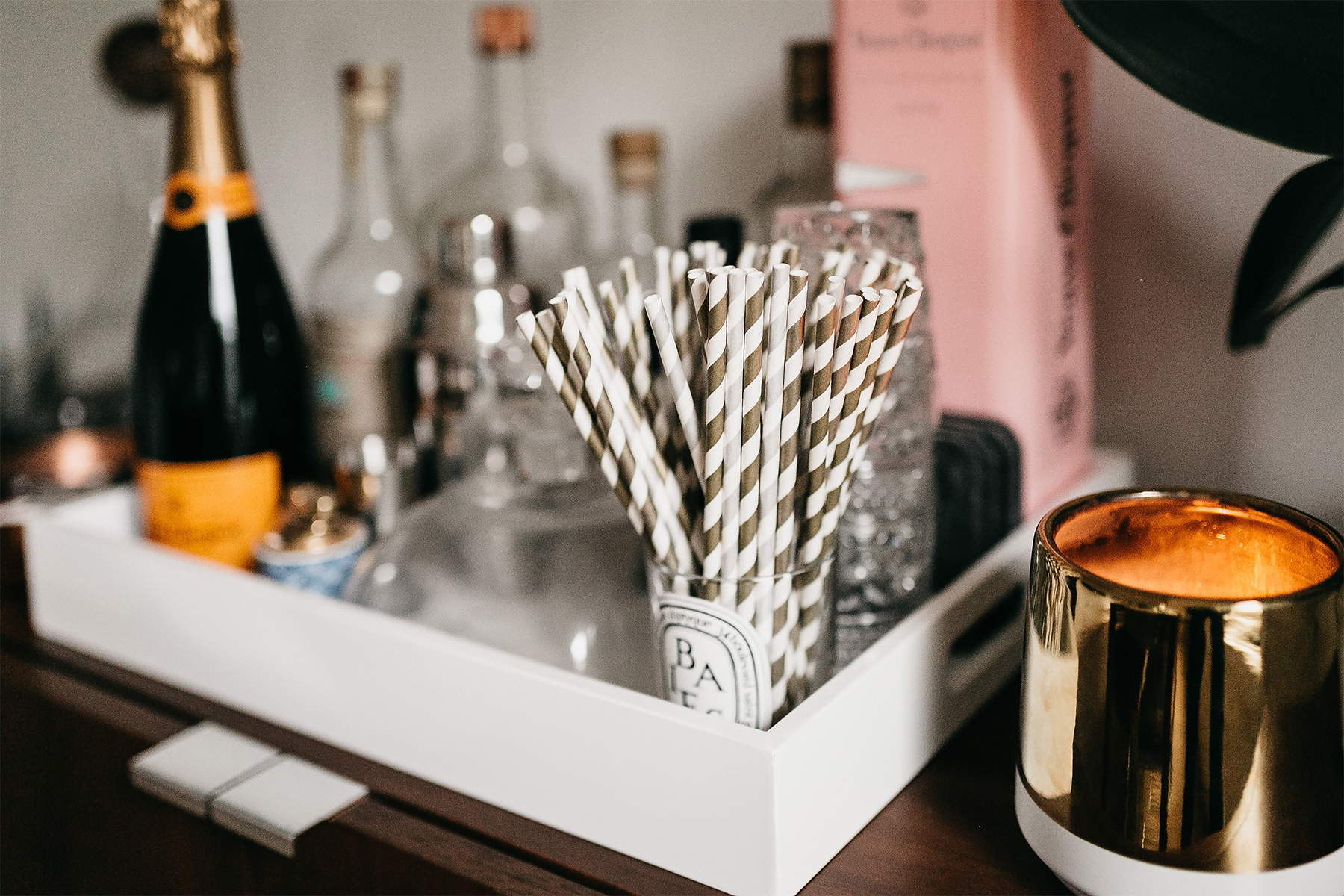 [pipdig_left]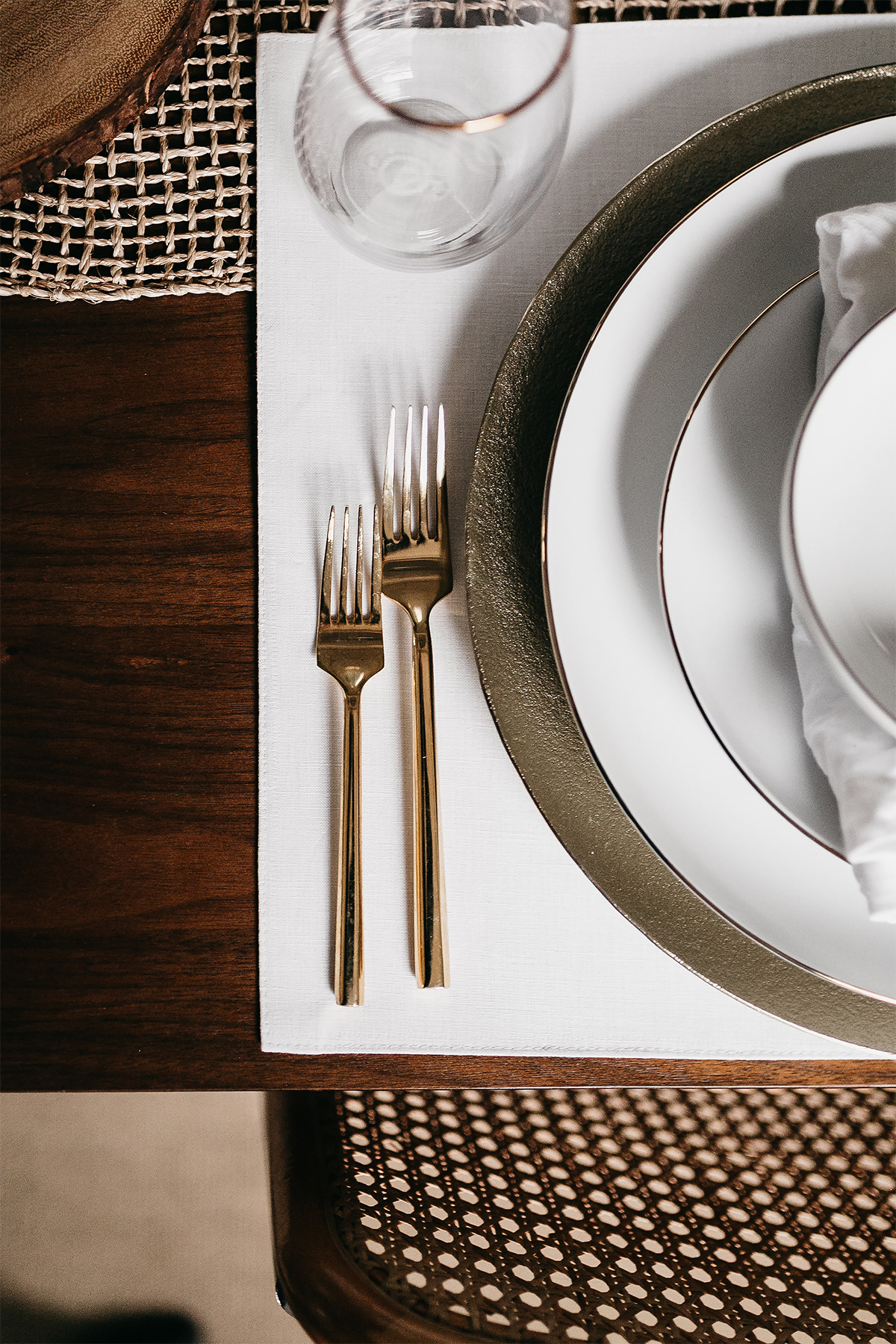 [/pipdig_left]
[pipdig_right]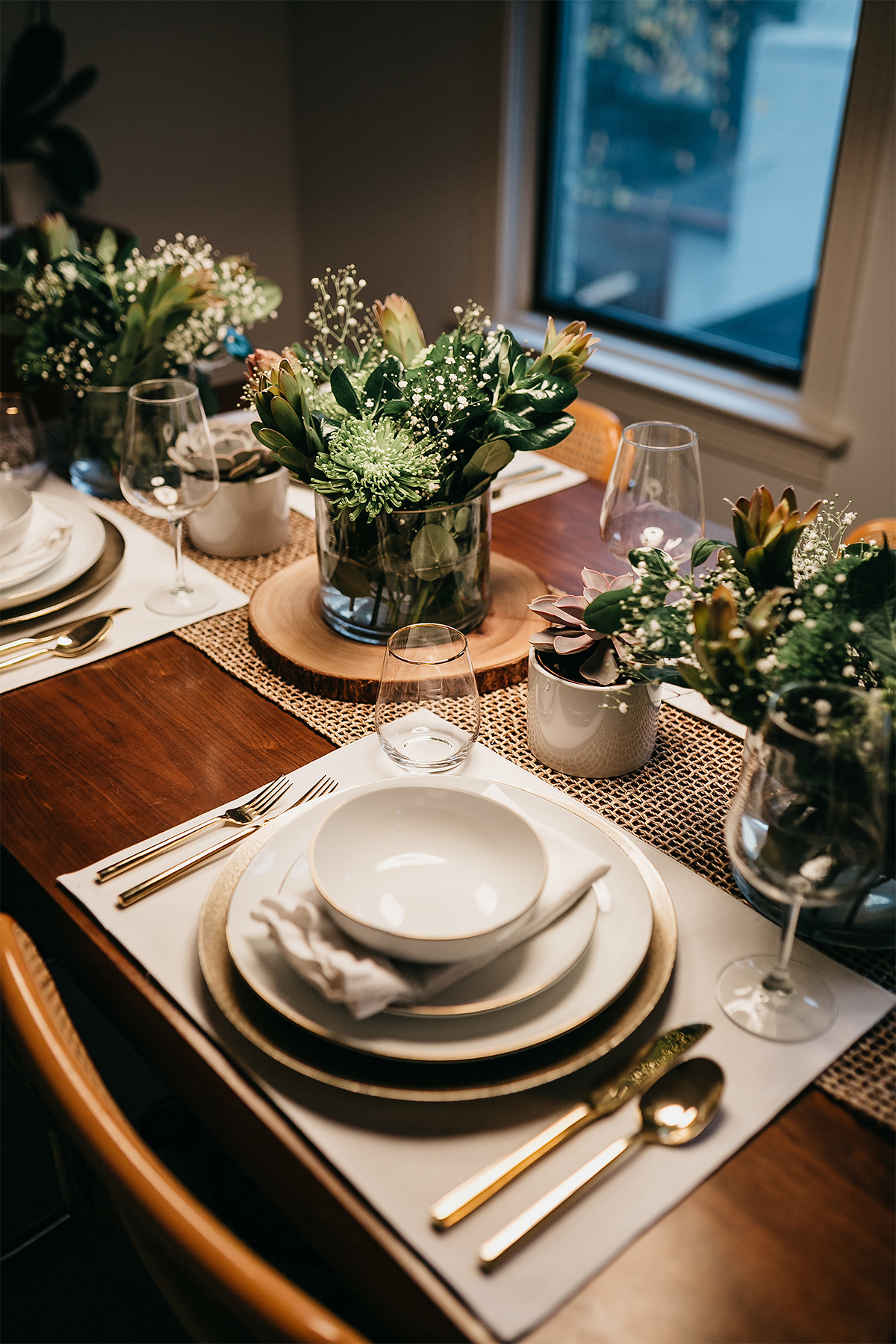 [/pipdig_right]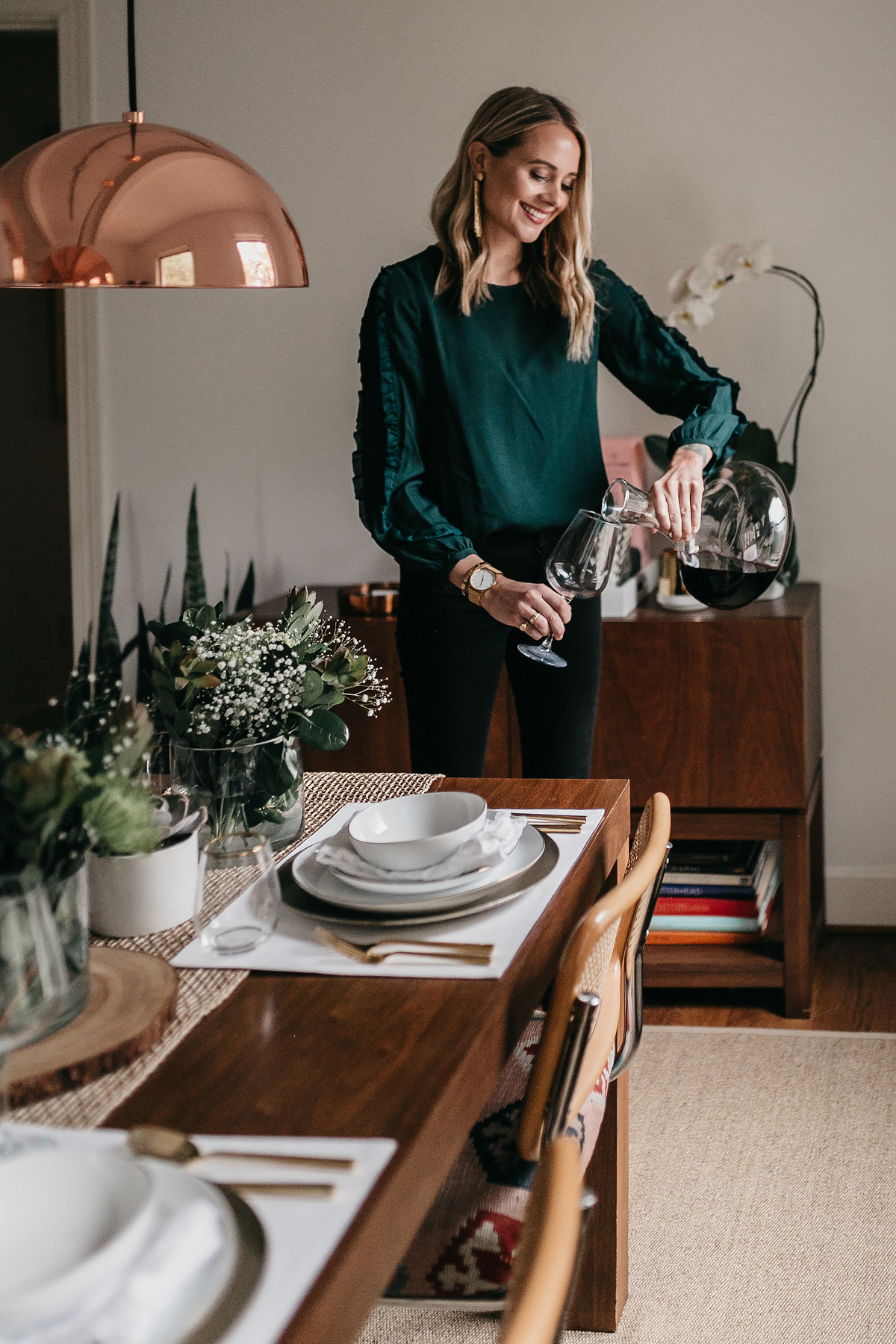 [pipdig_left]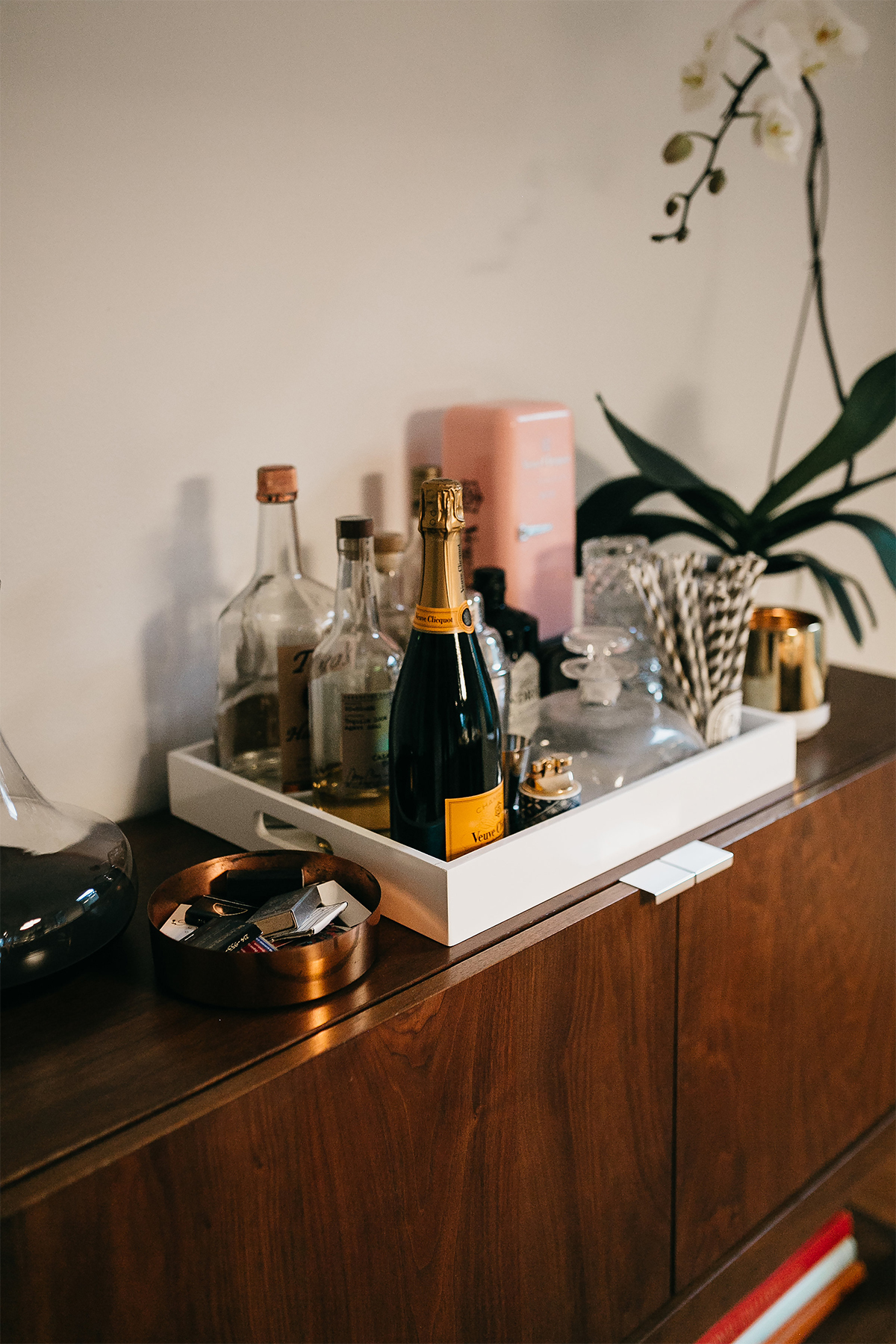 [/pipdig_left]
[pipdig_right]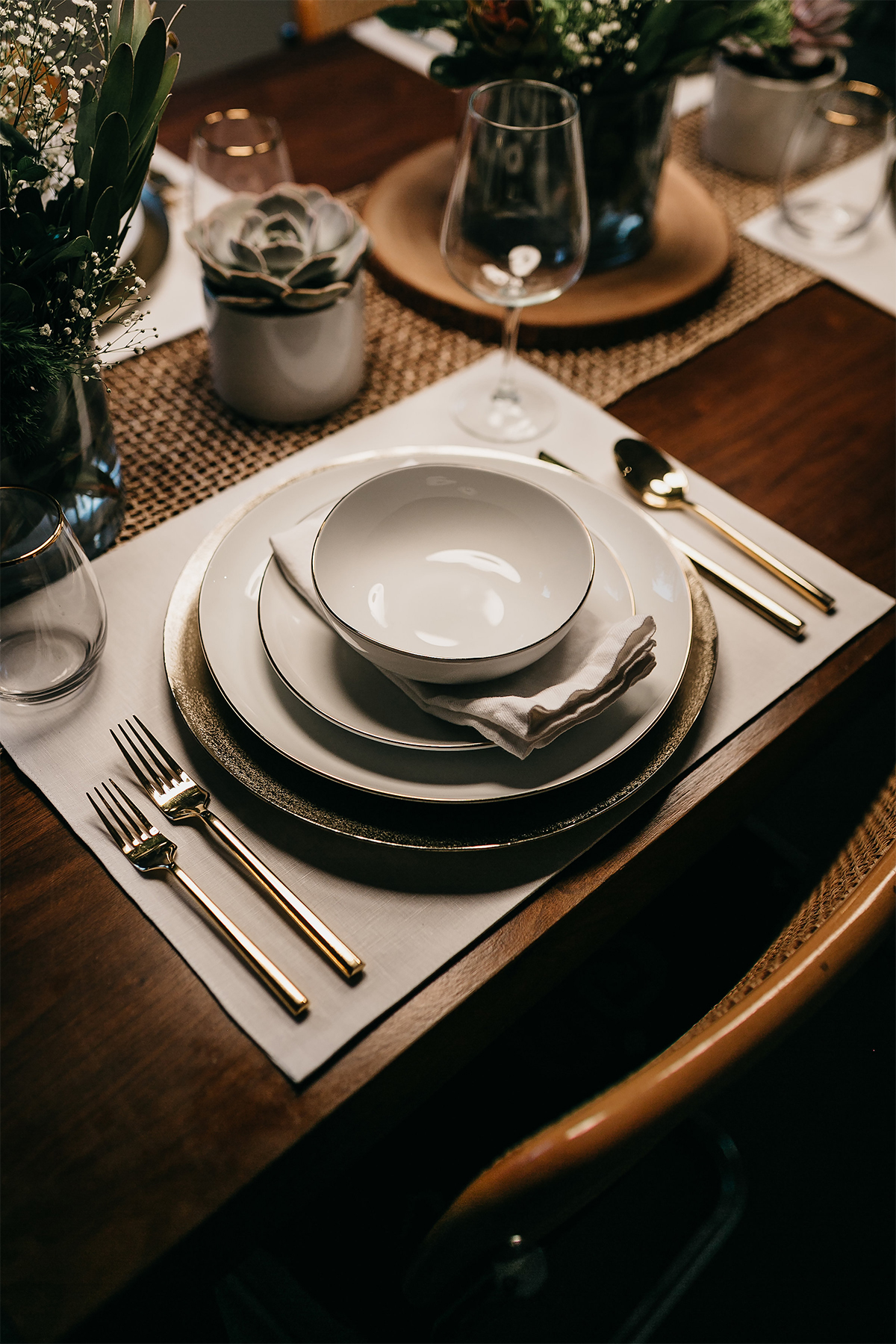 [/pipdig_right]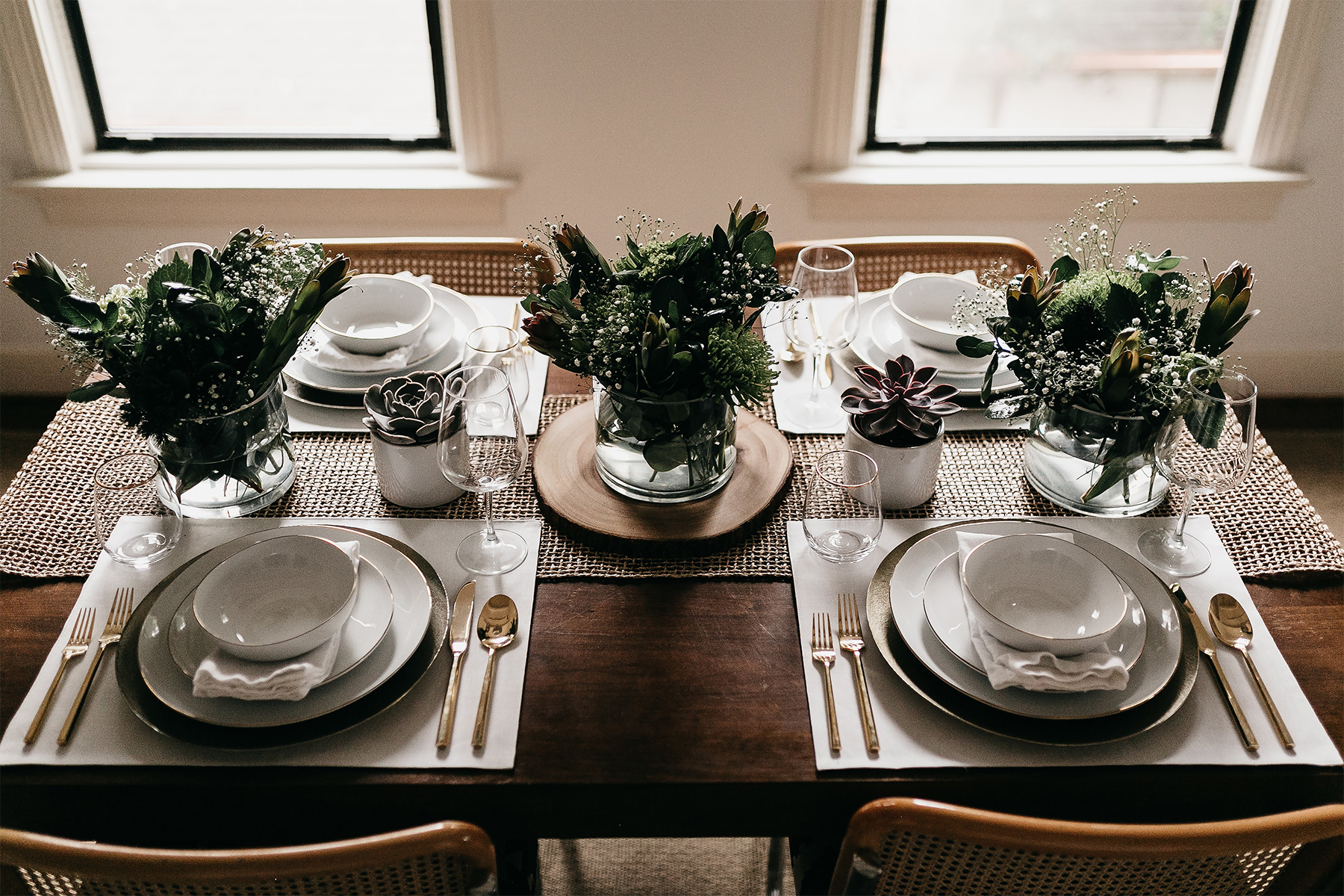 [pipdig_left]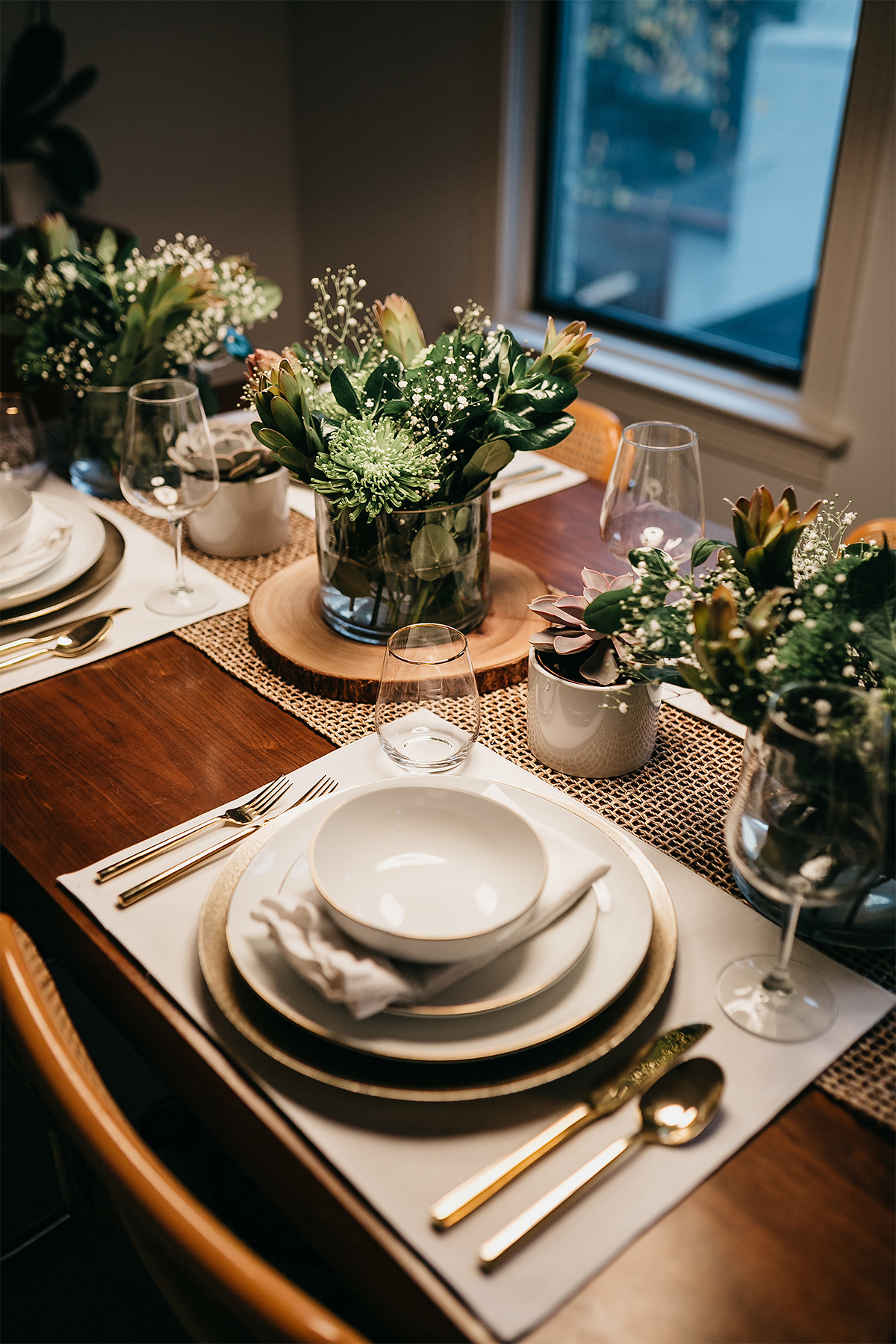 [/pipdig_left]
[pipdig_right]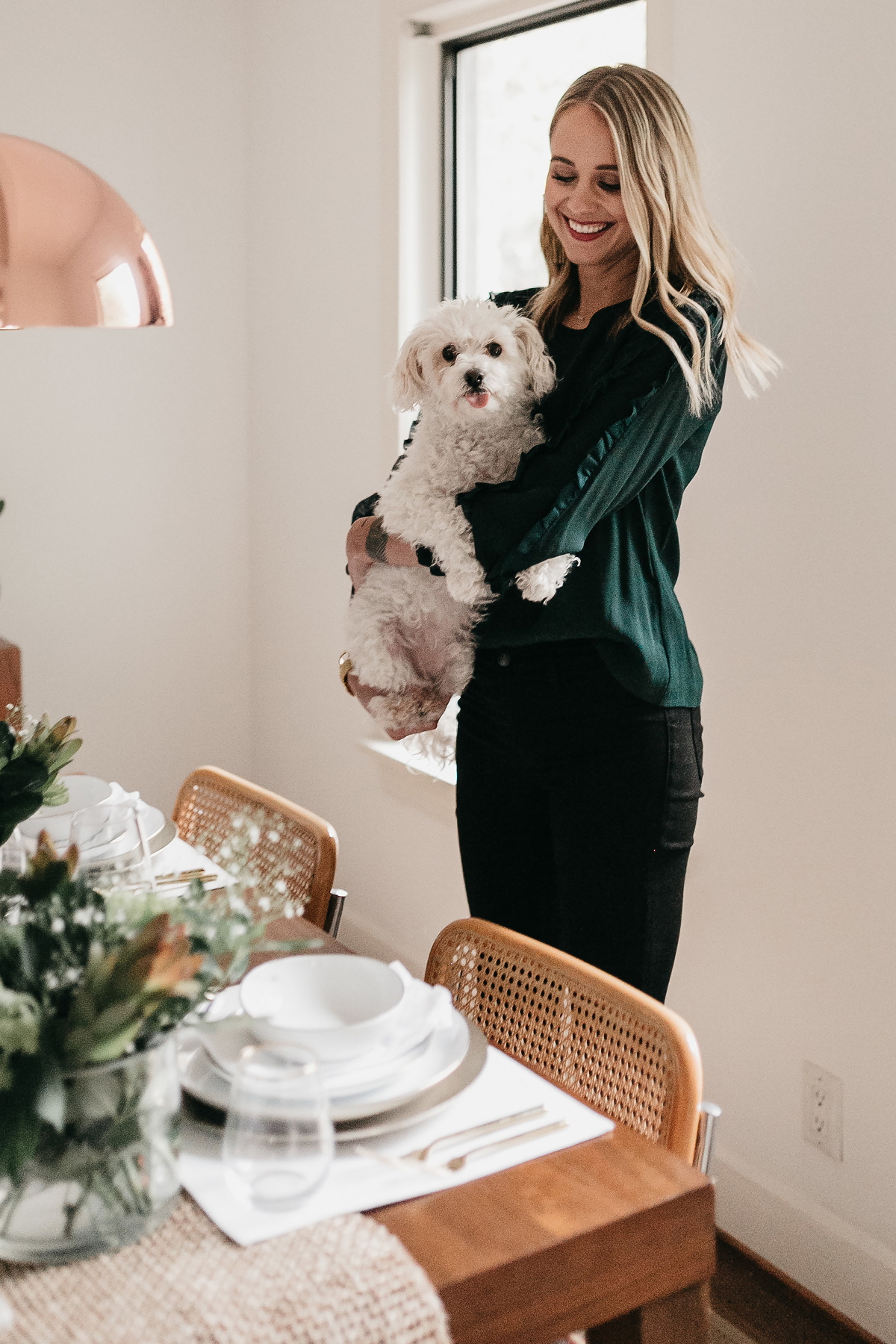 [/pipdig_right]
I feel like I'm saying this more often than not, but where has the time gone?! I can't believe next week is Thanksgiving! Time really does move faster each year.
Today, I wanted to share a Thanksgiving tablescape idea that is clean, simple, and modern. Truly, I am not as comfortable styling interiors as I am my outfits, but not everyone is! So, I decided to make a tablescape that was easy to throw together while still looking guest-ready! Here are a few tips to keep in mind when creating a similar tablescape.
Color Theme: Pick a color palette with 2-3 colors/elements. I chose white as the primary color with gold accents & natural details. This will really make the beautiful colors of the food stand out.
Centerpiece: I am no expert at making floral arrangements, (I would love to learn!), so I typically just pick the flowers I like at the store. I chose all green flowers & a couple succulents to coordinate. I love the look of monochromatic florals.
Wants/Needs: While a table setting might look better with every dish/glass/flatware you could possibly need, try to be practical. What items are you serving and are all pieces really necessary? Free up some table space by eliminating the extra items so guests don't feel crowded.
Truth be told, I am not hosting Thanksgiving at my house this year, but I'm looking forward to spending it with family and friends. Guests, make sure to bring a hostess gift, offer to help clean up afterwards, and  graciously thank the host at the end of the night.
Placemats: West Elm | Chargers: West Elm | Dinnerware: West Elm | Flatware: Similar | Stemless Wine Glasses: West Elm |
Red Wine Glasses: Ikea (similar) | Table Runner: West Elm | Napkins: West Elm | Vases: Similar |
Wood Centerpiece: World Market | Bar Tray: West Elm | White/Gold Candle: West Elm (THE BEST SCENT!)
TABLE SETTING

THANKSGIVING DECOR

HOSTESS GIFTS

Photos: Beckley