[pipdig_left]
[/pipdig_left]
[pipdig_right]
[/pipdig_right]
[pipdig_left]
[/pipdig_left]
[pipdig_right]
[/pipdig_right]
[pipdig_left]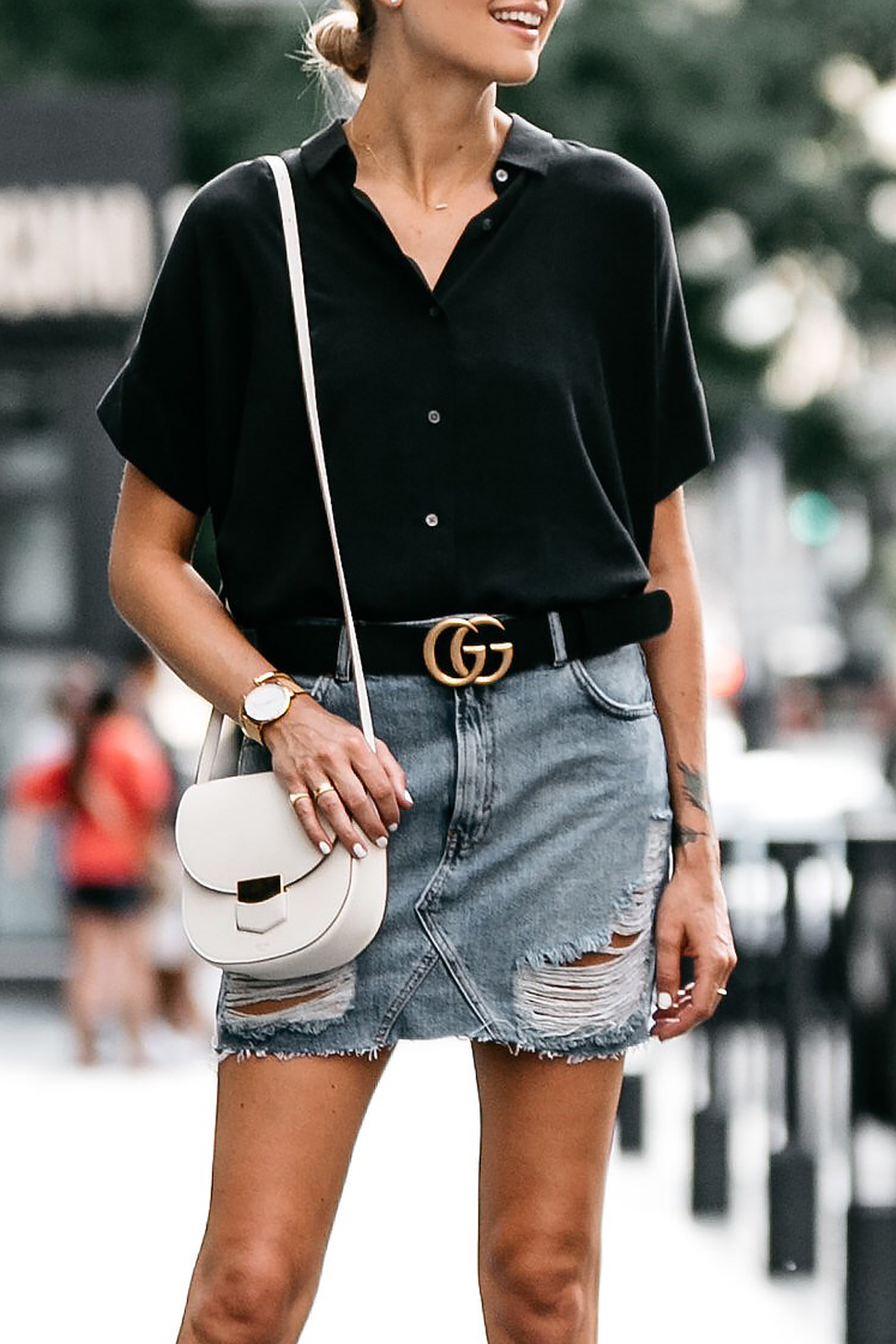 [/pipdig_left]
[pipdig_right]
[/pipdig_right]
All summer long, you've seen me wear my black denim skirt. Honestly, it's been hard to take off but I switched it up this week with this ripped denim skirt. And, of course, I love it!
Truly, this find is one of my prouder moments. Again, Topshop killed it with their take on a classic piece. This ripped denim skirt is so good and, not to mention, fits really well. Moreover, the raw hem detail mixed with the rips makes it super stylish. Basically, this ripped denim skirt puts an edgy spin on what's typically a boring classic. In other words, it works!
For today's outfit, I decided to wear my ripped denim skirt with one of my favorite black shirts. In my opinion, the silk shirt against the destruction of the denim made a solid mix of classic and cool. To pull it together, I put on my favorite pair of summer sandals and my look was complete. Needless to say, you need this ripped denim skirt. I'll be wearing mine all fall!
Shirt: Everlane c/o | Skirt: Topshop (petite version) | Shoes: Steve Madden | Handbag: Celine (similar & similar) | Watch: Larsson & Jennings (similar) | Sunglasses: Celine (similar)| Bracelet: Similar | Necklace: Dana Rebecca

Photos: Beckley & Co