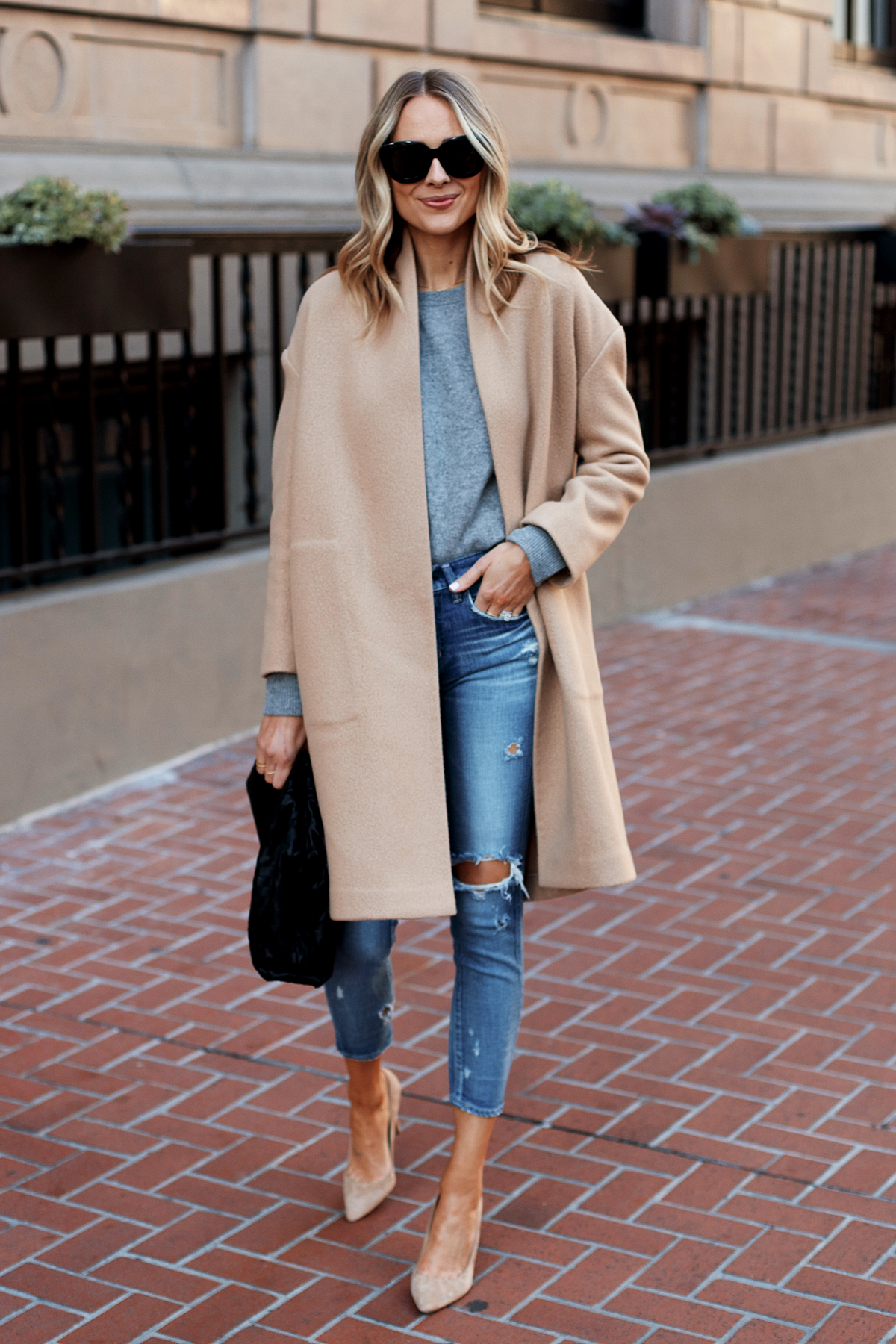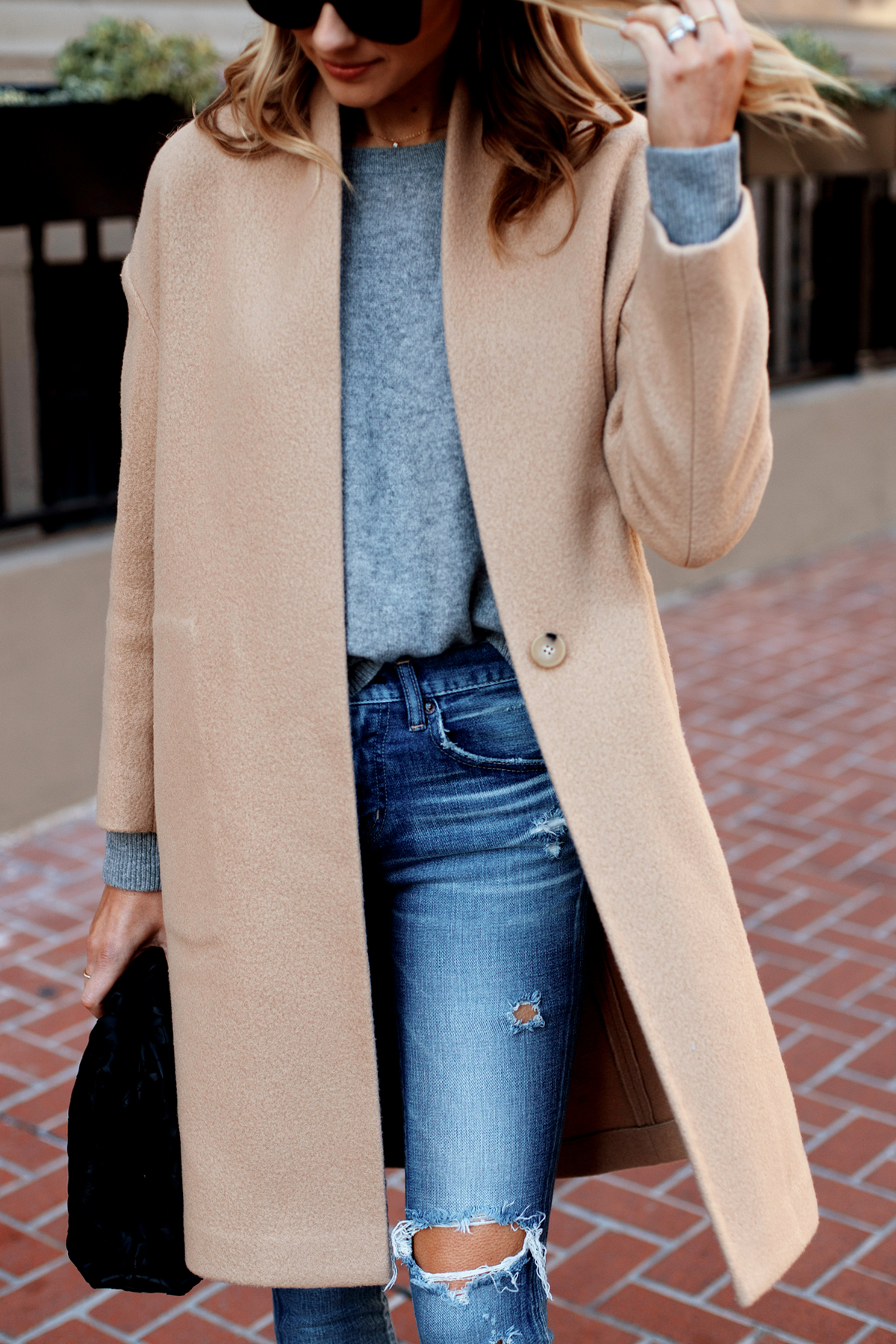 I've made my love for camel coats super obvious, so it should come as no surprise that I've found yet another incredible one to share with you guys today.
First thing's first. Have you heard of or shopped Verishop? If not, you need to. Not only do they carry too many incredible brands to name, but they offer FREE 1-day shipping and FREE returns no matter the time of year! With Christmas only days away, Verishop is the perfect place to get last-minute, amazing gifts. They even have gift guides that are Under $50, $100, $200, and $200+! 
But I digress. The main focus here is this incredible camel coat by Vince. that I found on Verishop and splurged on because it was too perfect not to. It's worth investing when it comes to coats so you know it's going to last a long time. This long wool camel coat is stunning, warm, and sets itself apart with the collarless, almost shawl-ish look. And the best part? I ordered it and got it in ONE DAY. Which this time of year is truly, priceless. 
With so many brands (both new and loved), you're sure to find what you're looking for on Verishop. Do your last minute shopping so you're guaranteed to get the gifts under the tree before the big day! 
Verishop Styles