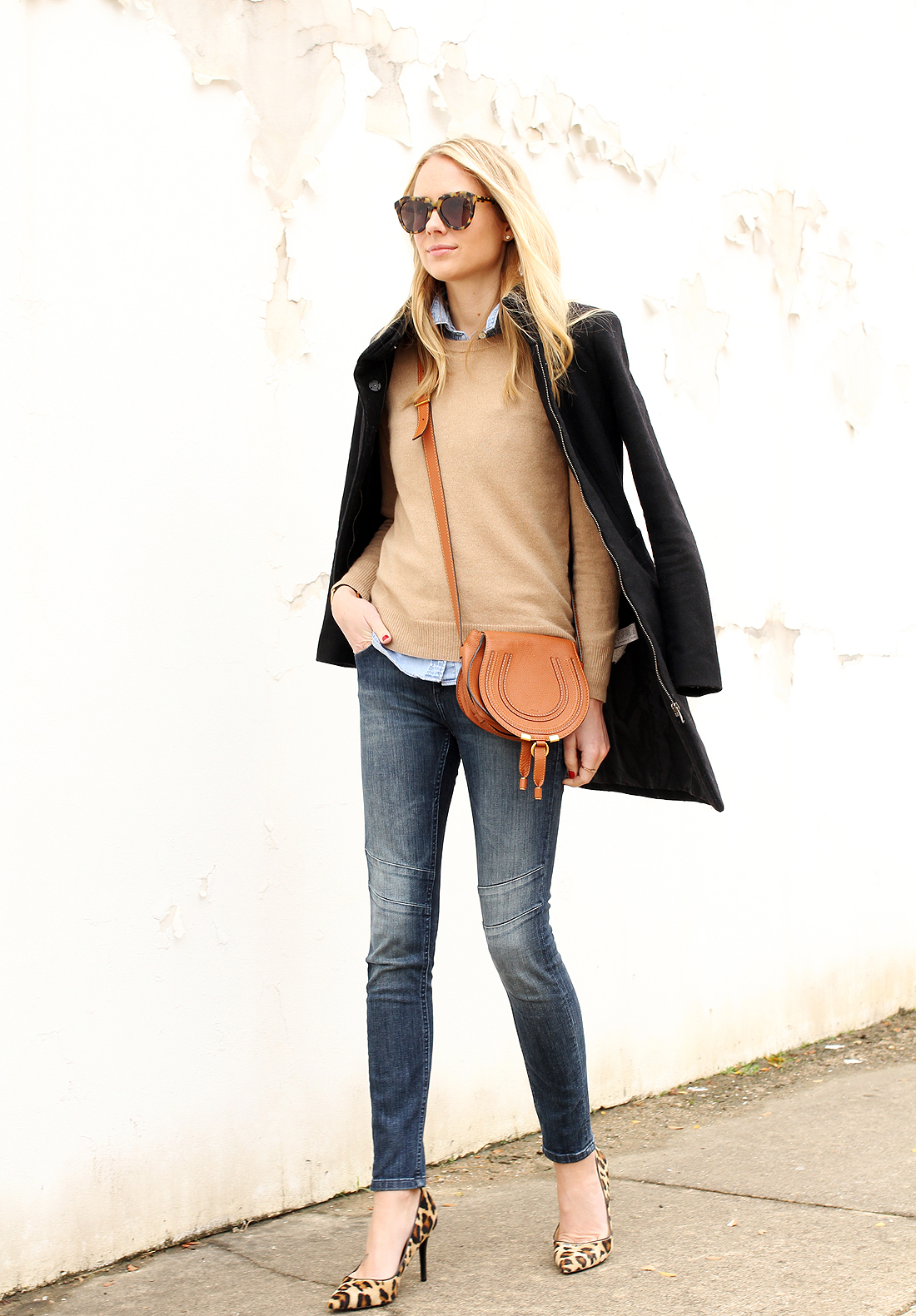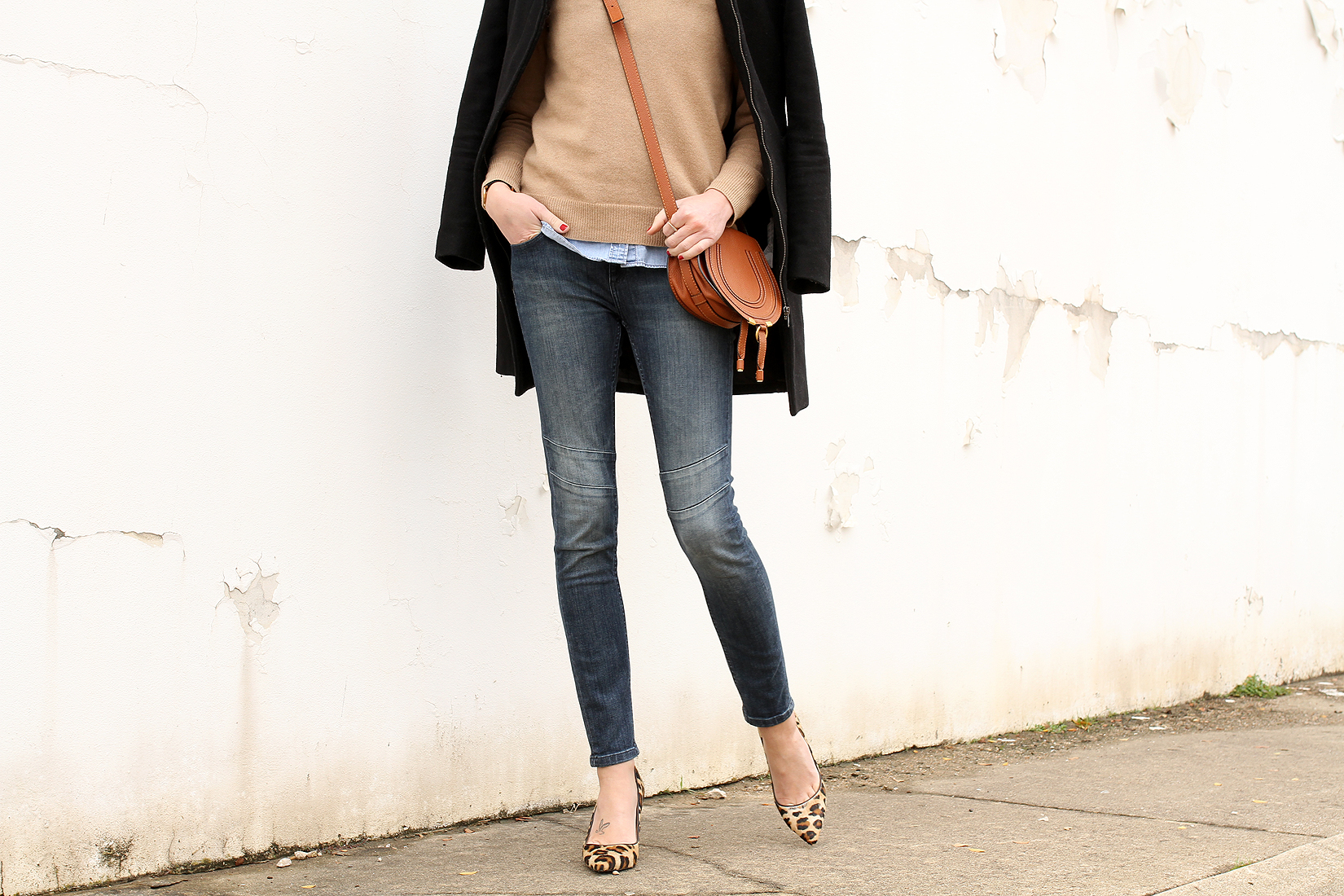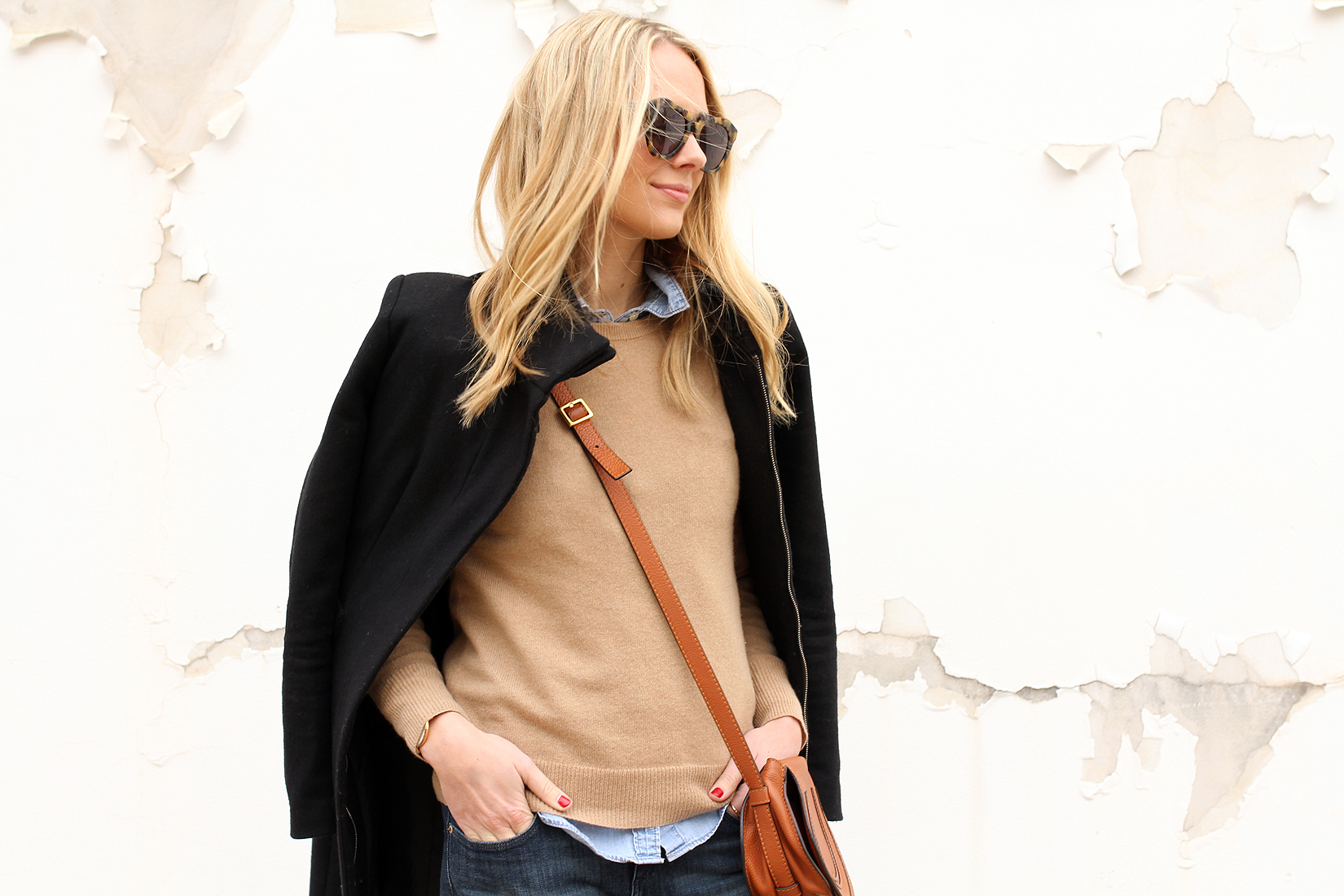 When I try to define my personal style, a few words come to mind; classic, effortless, chic, everyday. I definitely mix in the "trendy" pieces, but that isn't the meat & potatoes of my closet. I try to follow the 70/30 rule: 70% of my closet are timeless basics/essentials & 30% of my closet are on-trend items. This way as I get ready every day, I don't struggle with the thought, "I have nothing to wear…"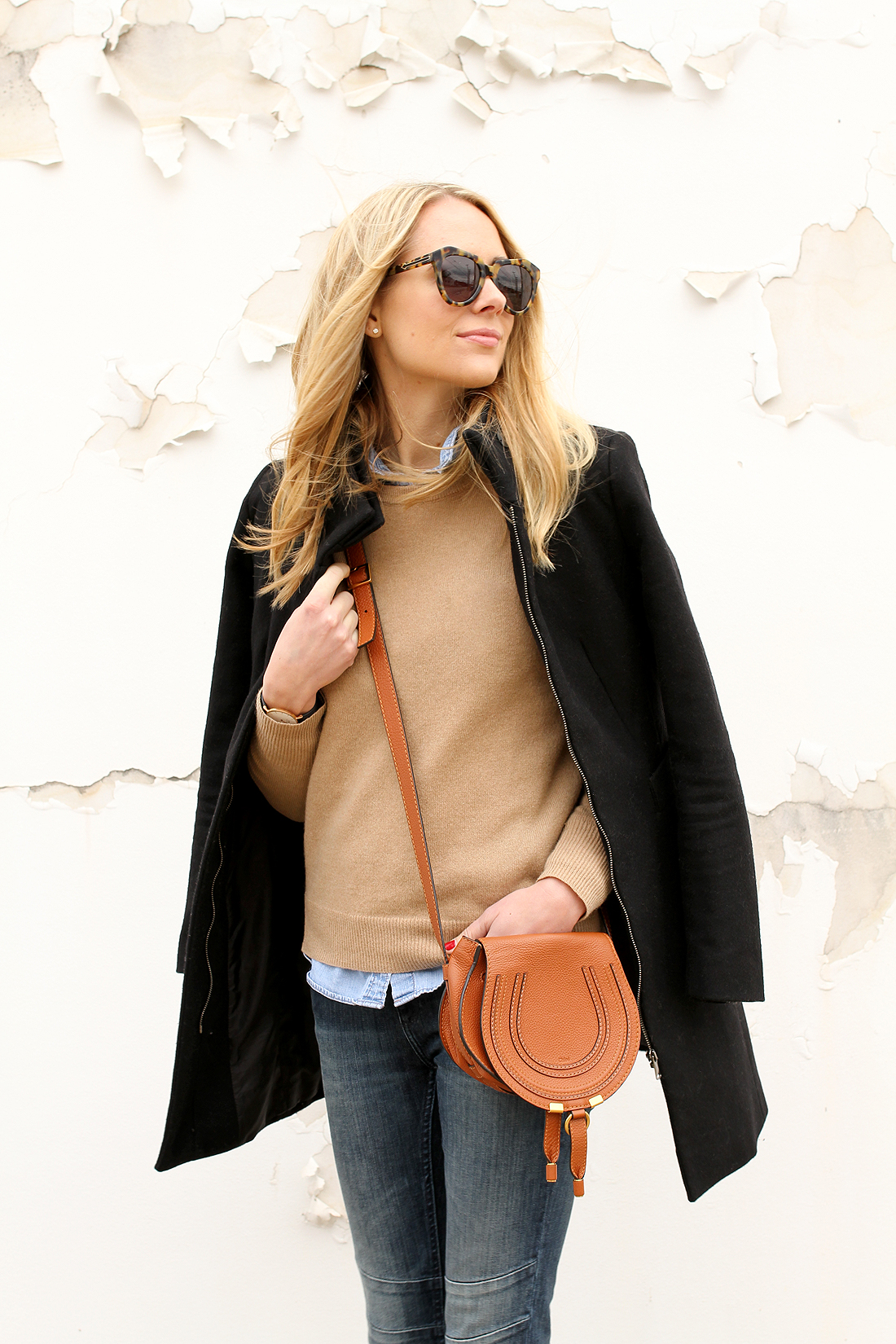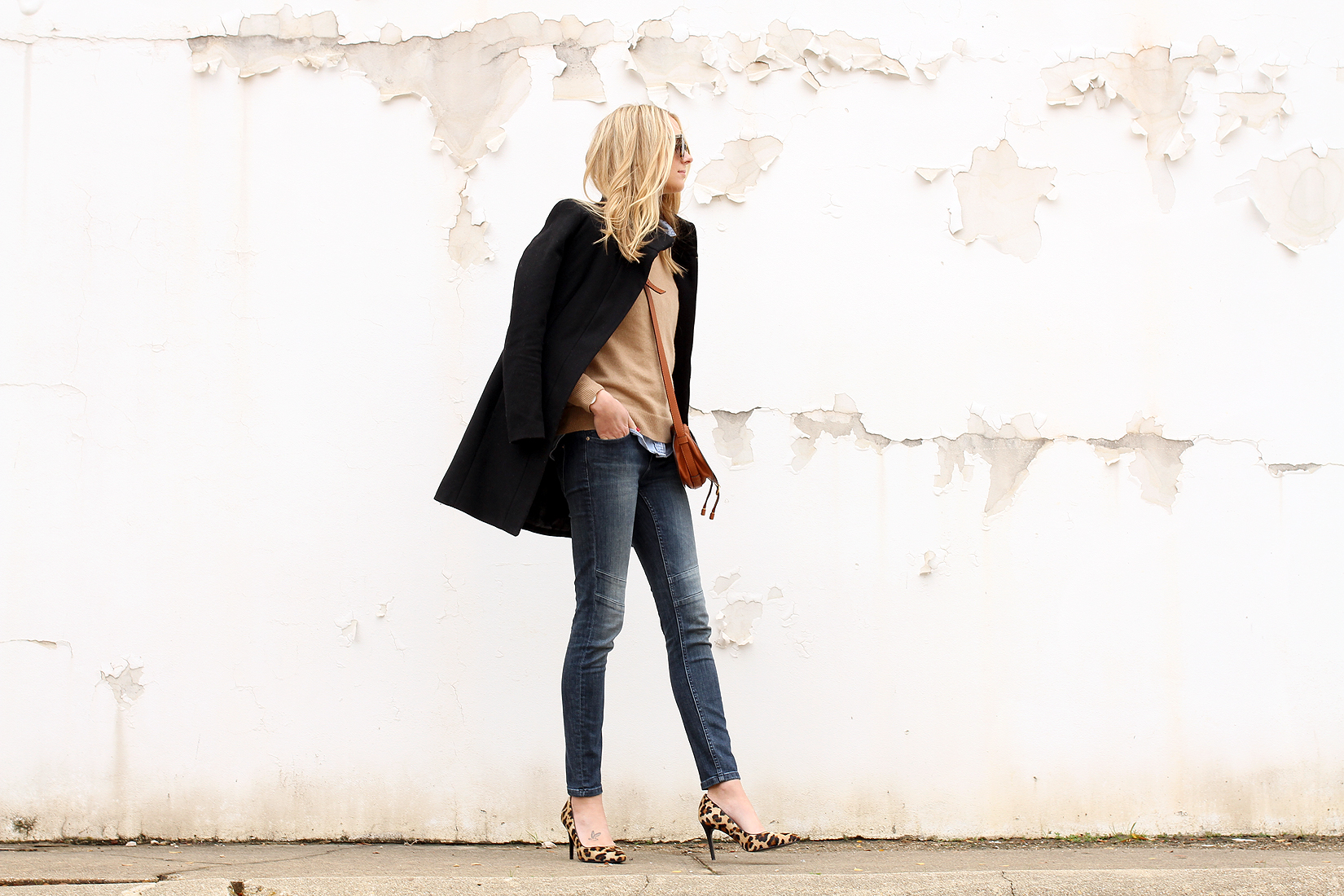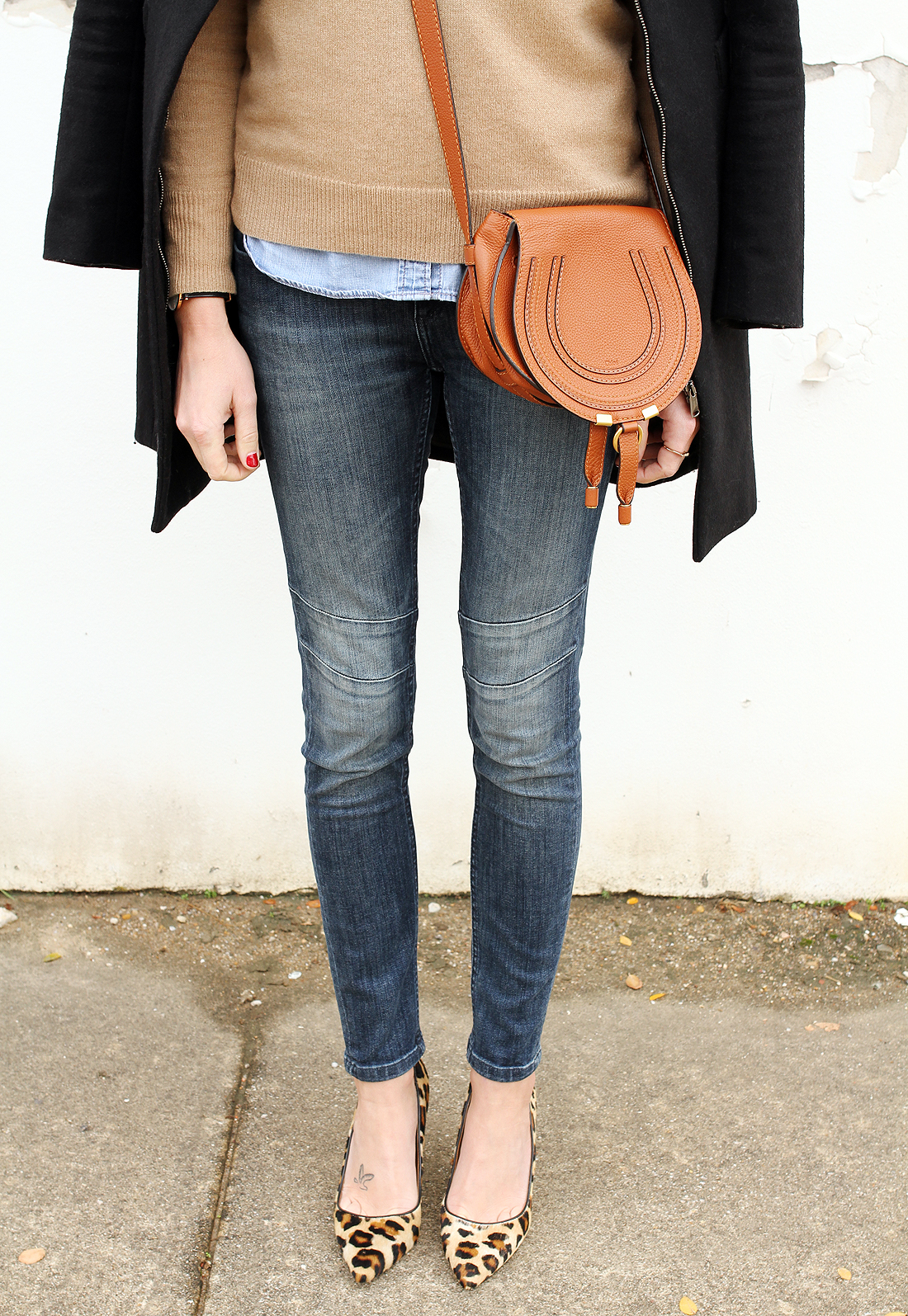 How do I follow the 70/30 rule? Well it is a bit of a challenge, because as someone who is constantly shopping, I always have the urge to buy the latest and greatest thing, resulting in a few wears and then donating the items. The key to staying on track can be simple if you know where to start. Take a good look at your closet. What do you have the most of? i.e. silhouettes, colors, styles, take everything into consideration. Then ask yourself, "What do I feel the most comfortable wearing?" Once you have that figured out, then you can really begin to get your wardrobe in order.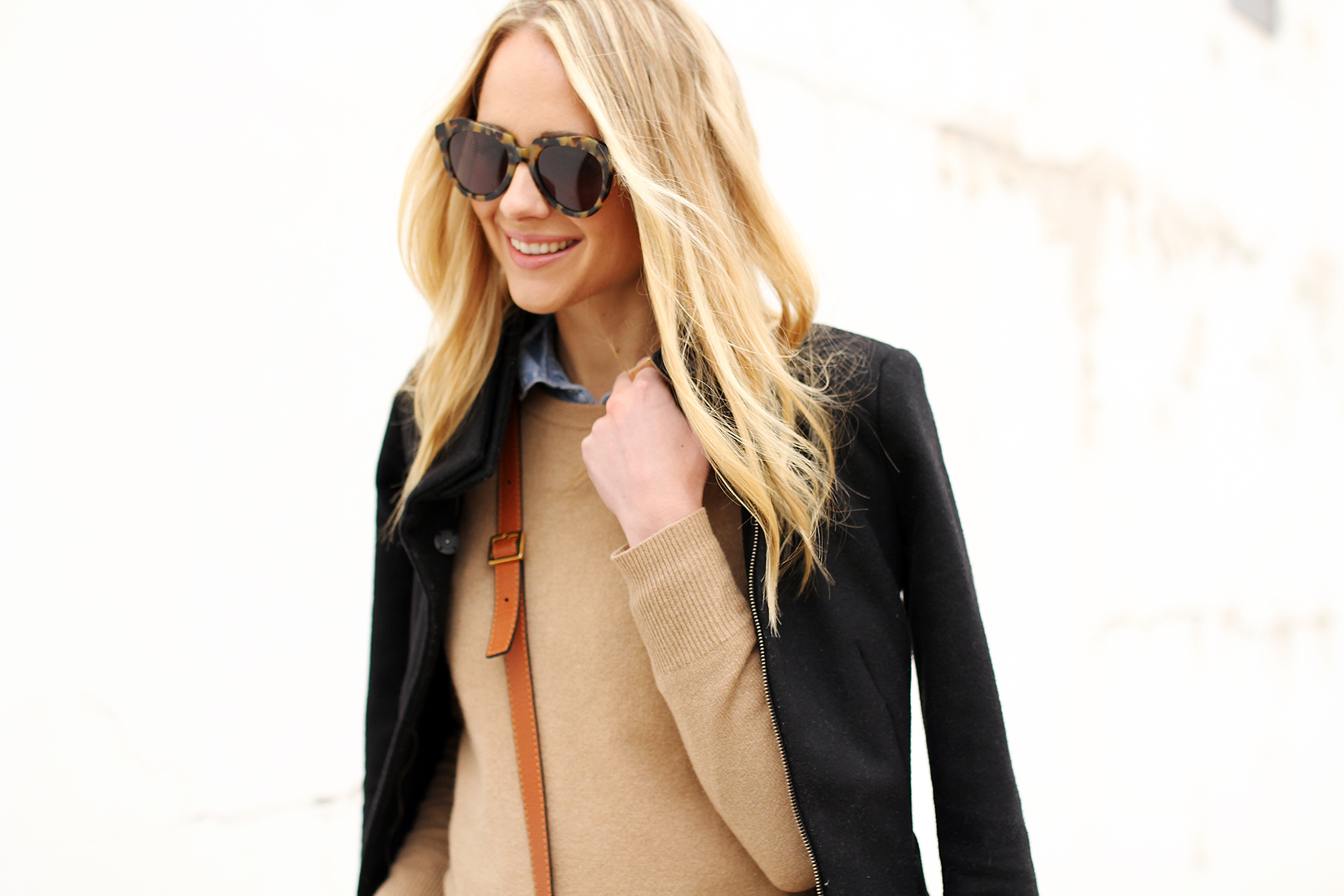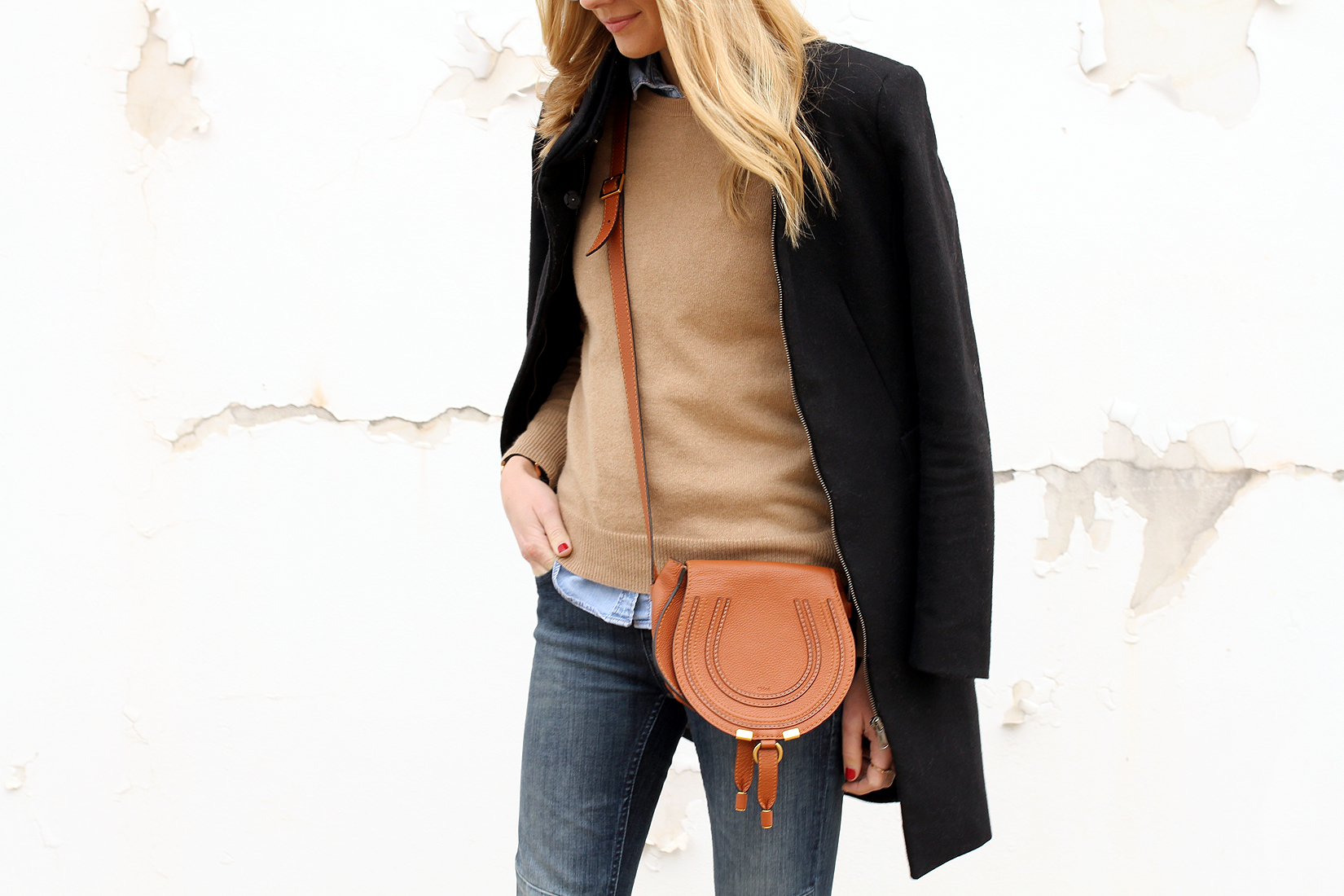 For me, I like to load up on basics. Jeans, blazers, pumps, sweaters, & shirts. I have a plethora of button up shirts (some are the exact same, but in different sizes in case I want fitted or oversized). I try to stick to neutrals when buying these specific 5 categories, and will typically spend a little more so I know the quality will last longer. When I follow this rule, I'm able to create endless options of everyday outfits that are always effortless.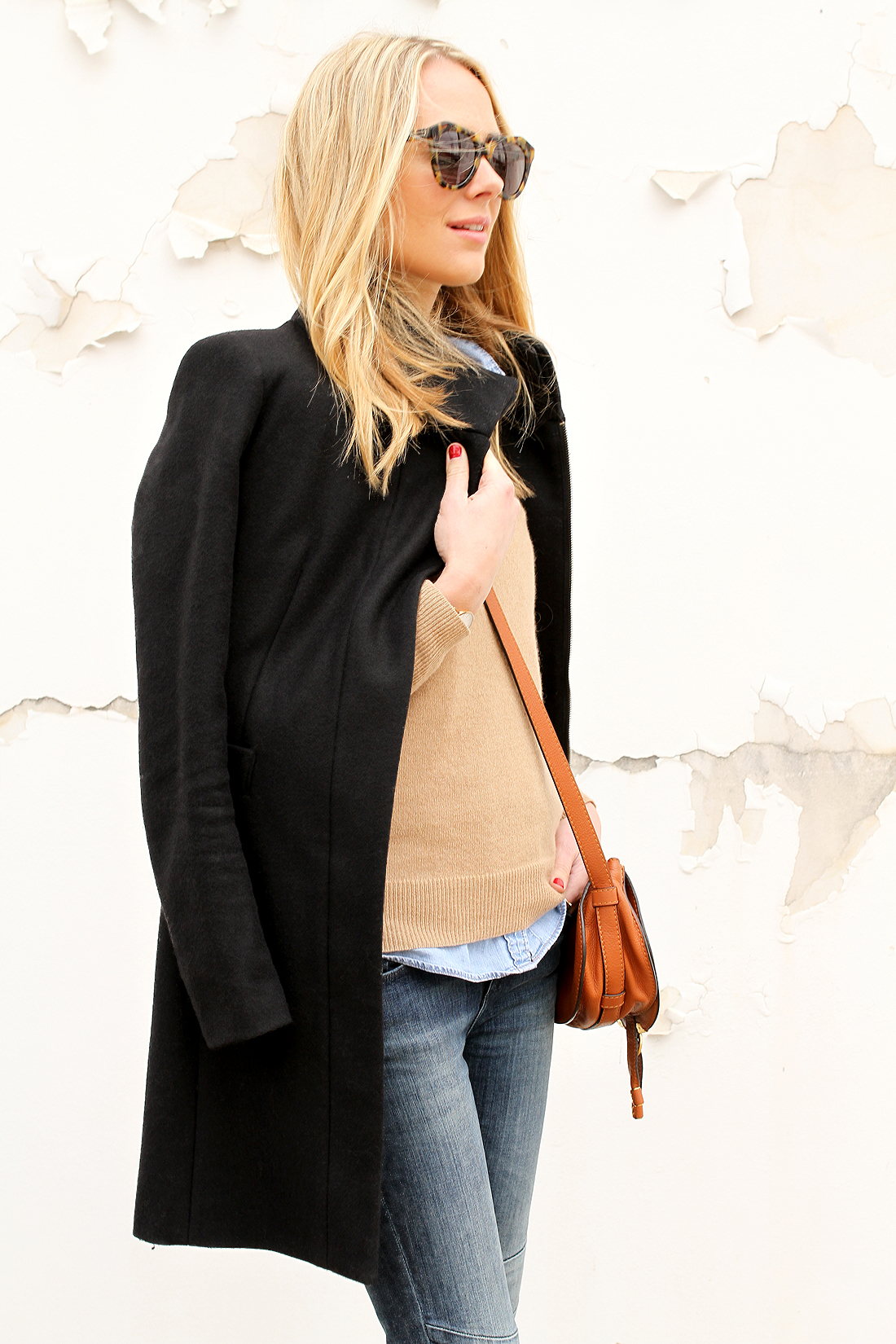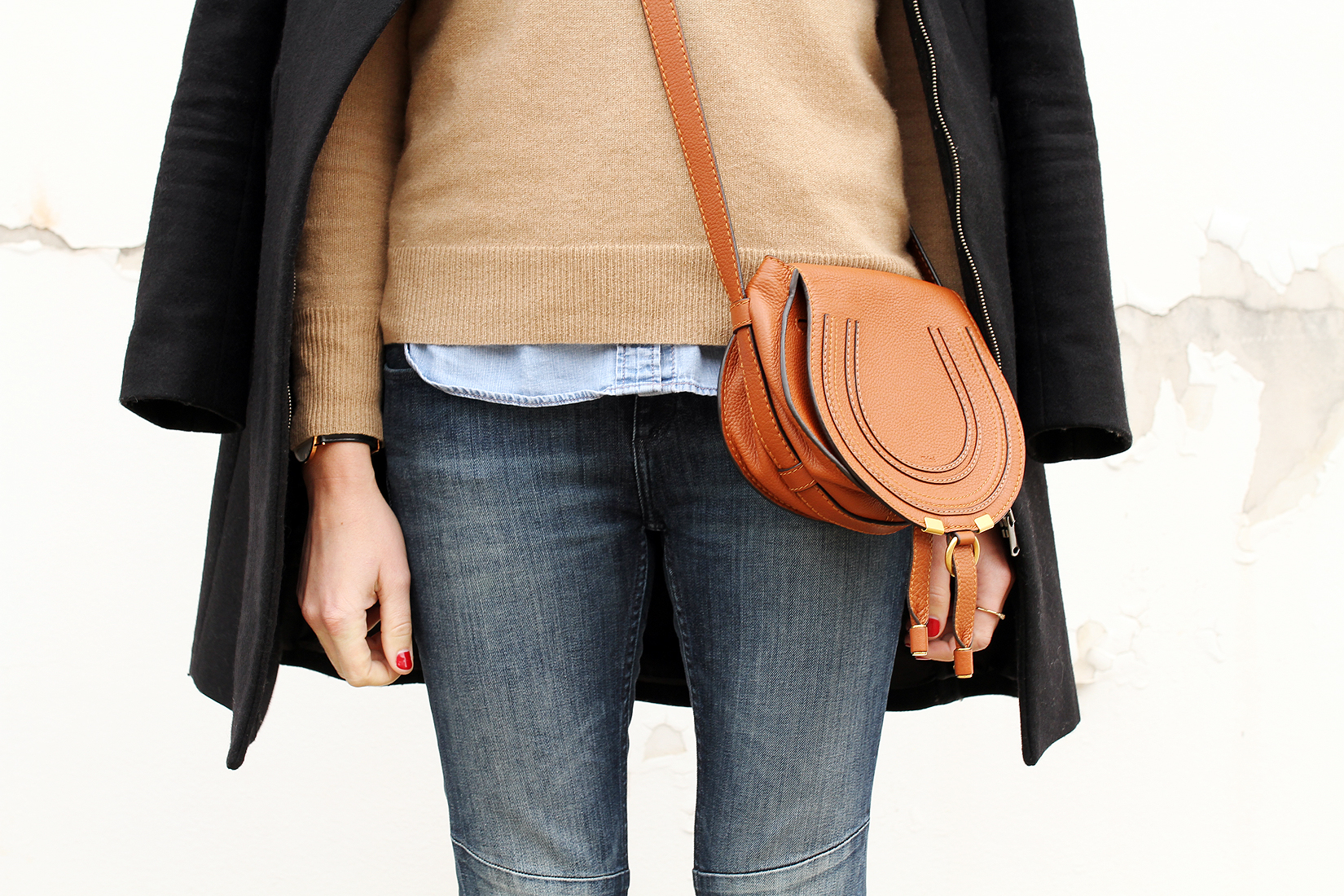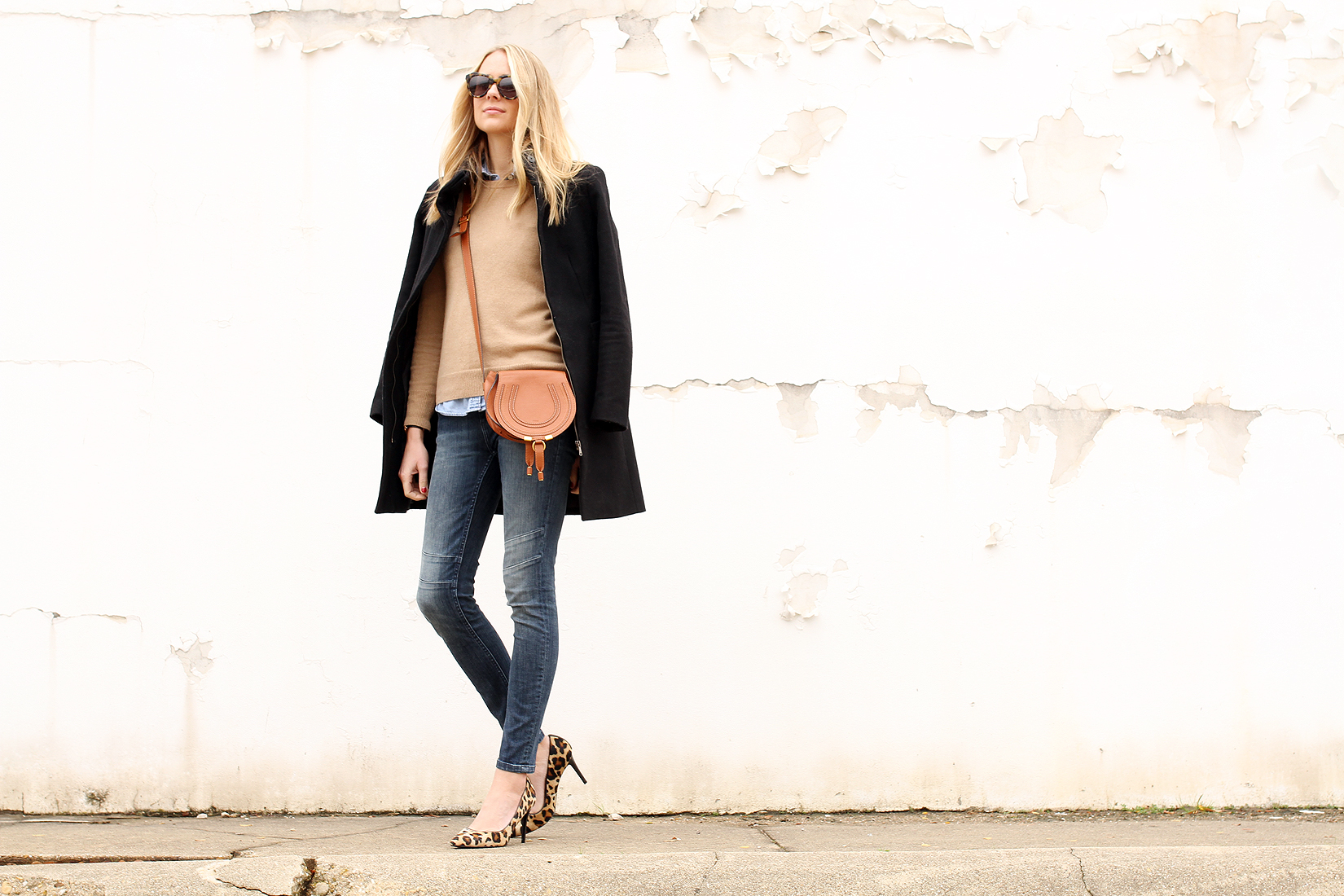 When it comes to the trendy items to make the outfit feeling a little more updated, I look to lower-priced retailers, that way I'm not spending too much on something I will be tired of in the next season. However, these pieces are still important to have as they keep your ensemble looking fresh and updated!
Coat: Similar | Shirt: J.Crew | Sweater: Similar | Jeans: Similar & Similar | Heels: Banana Republic (similar & similar) | Handbag: Chloe |
Sunglasses: Karen Walker | Watch: Daniel Wellington c/o