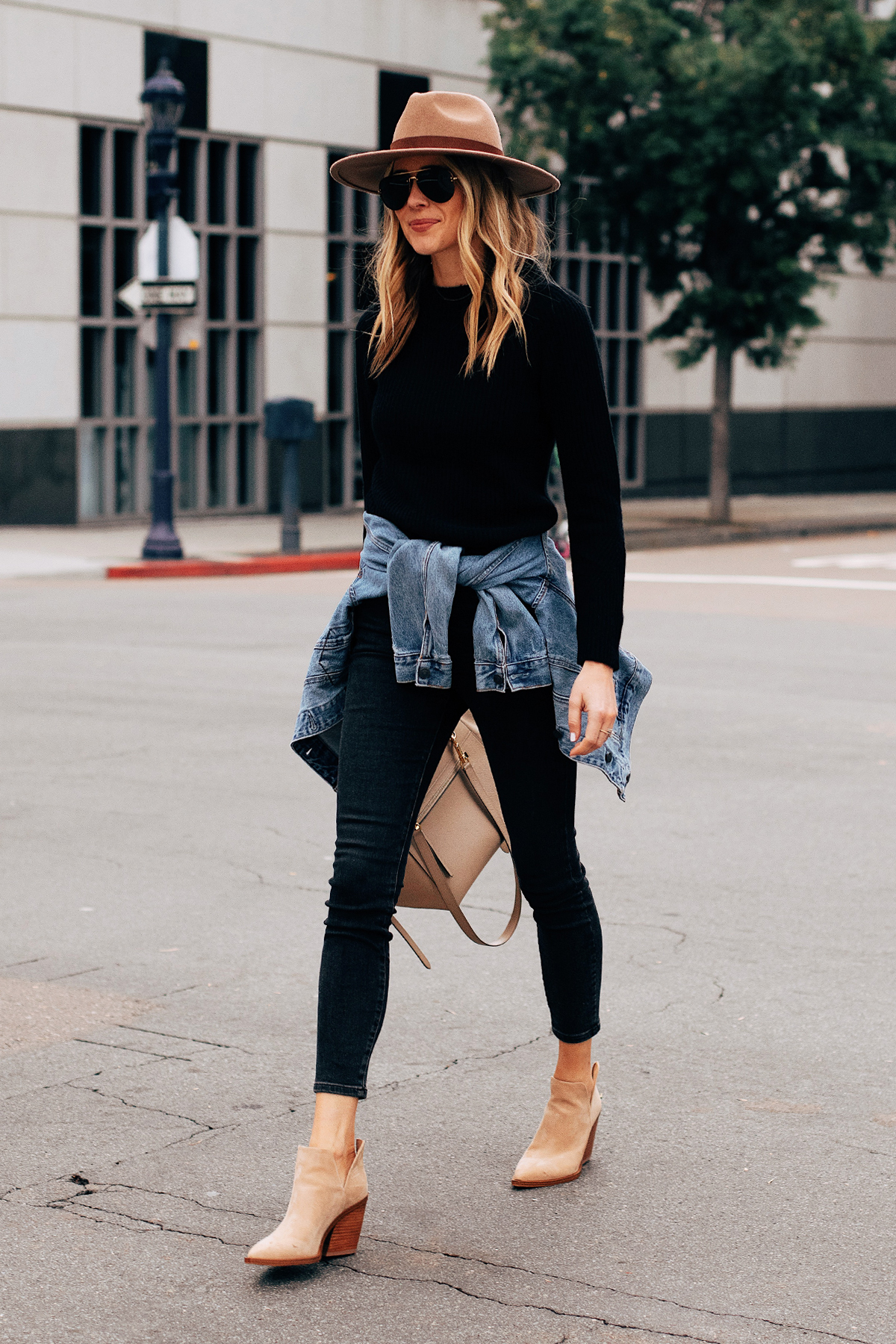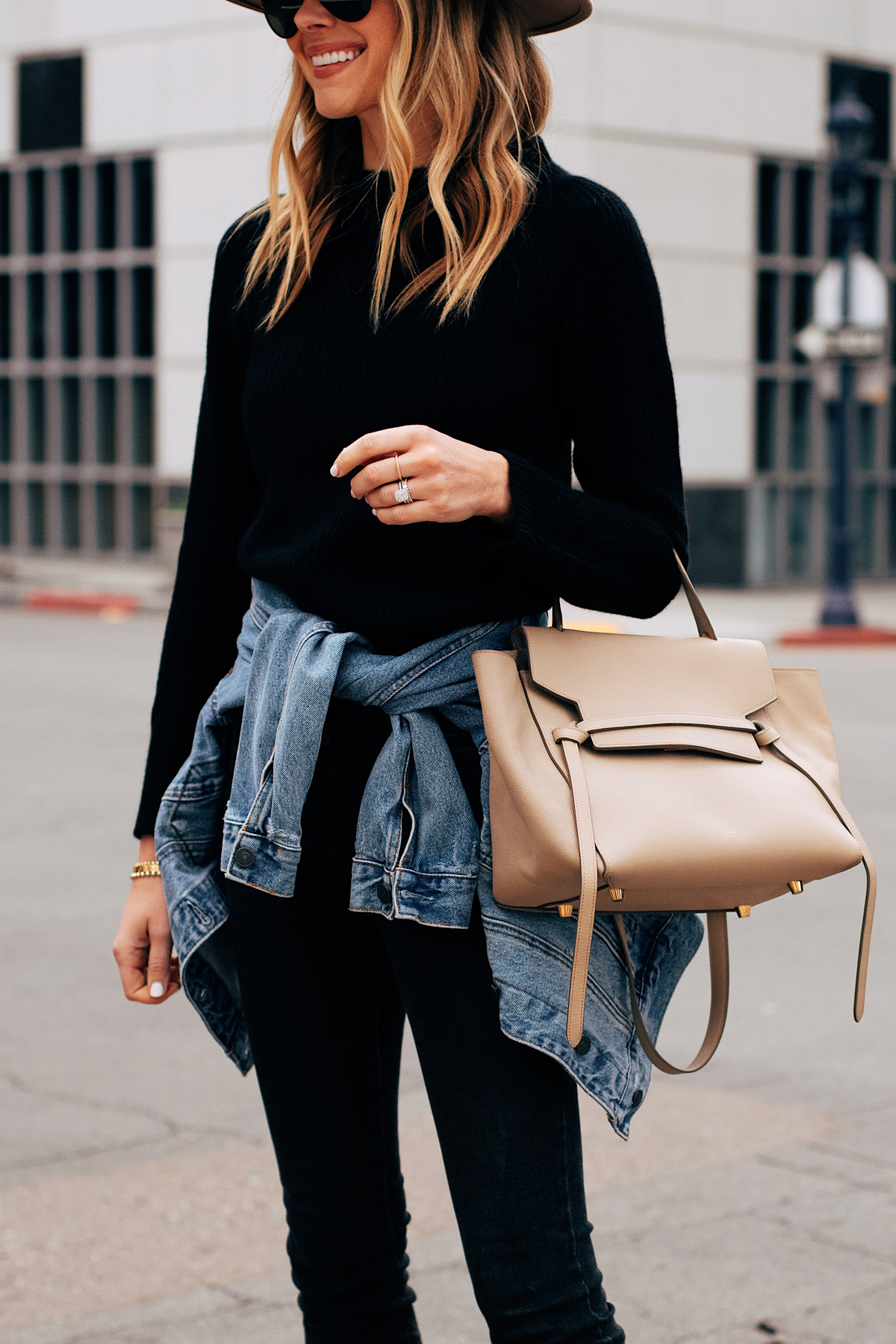 We're officially in that really weird time frame between Christmas and New Year's where no one knows what day of the week it is, what time it is, and if it's okay to be eating breakfast at 11, lunch at 3, and dinner at 9! So, to add to the confusion, I'm interrupting my recent posts about New Year's Eve-inspired outfits to show you one of my favorite looks I've put together in a while, and definitely an outfit I'll be wearing this weekend. 
The last few days, I've taken a break from all the holiday looks I've loved wearing this season and gone back to black. Black on black, to be exact. The saying is true: When in doubt, wear black. For this flawless, easy street style look, I paired a classic black cashmere sweater with my favorite pair of black jeans to accomplish that monochrome look, then made it pop with an classic denim jacket (which also looks great slung over your shoulders) and a tan hat and booties! I wore this around the day after Christmas to run errands and felt put together and comfortable all at once. 
If you're like me and had a great month of wearing holiday-inspired looks but are ready for a black on black breather, recreate this outfit. It's one you'll keep on rotation, trust me.
Weekend Sweaters