One of my favorite vacations to take during the winter is a trip to the mountains. Whether its a ski trip, or just a cozy relaxing get away, I'm always in love with the scenery and everything that goes with it. We decided to celebrate my birthday in Lake Tahoe this year and enjoy the gorgeous snow covered mountains and early ski season. If you haven't been to Lake Tahoe yet, I highly recommend it! This place is magical.
I knew I needed to bring lots of layers and cozy coats to keep me warm on this trip. I had been eyeing a few coats from Bloomingdale's by Soia & Kyo. I love the stylish designs that are not only chic, but also functional. A coat that looks great and keeps me incredibly warm is a win-win in my book! I finally decided on this grey wool coat because it has a detachable inner vest-bib for added warmth. The contrast black leather trim detail adds a little edge, which I love!
For our first day exploring the resort and town, I paired this coat with my faux leather leggings (I'm officially obsessed), and these Marc Fisher shearling booties from Bloomingdale's creating the perfect winter chic outfit. Whether your planning your next winter escape or you already live in colder climates, definitely check out Bloomingdale's for stylish winter apparel!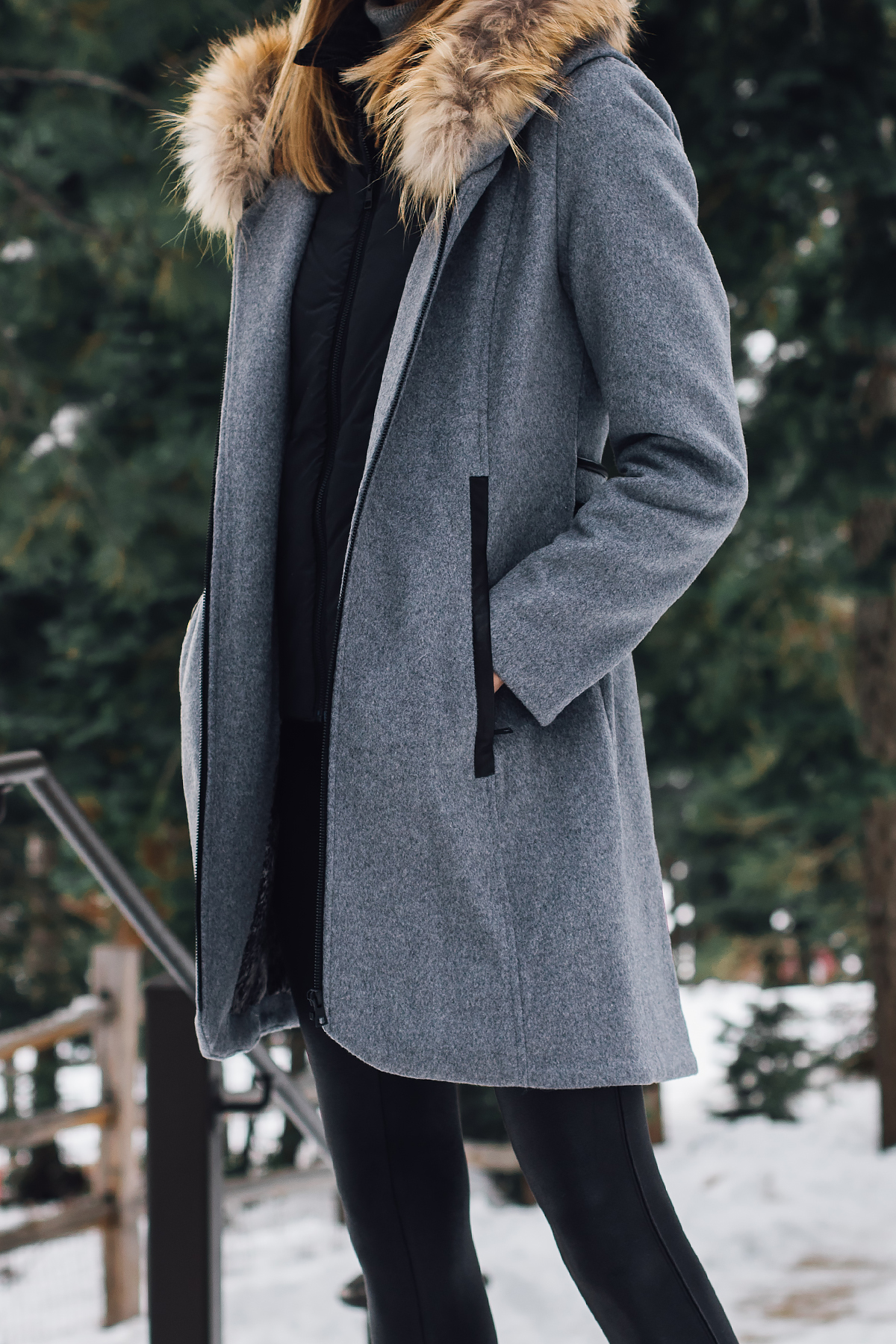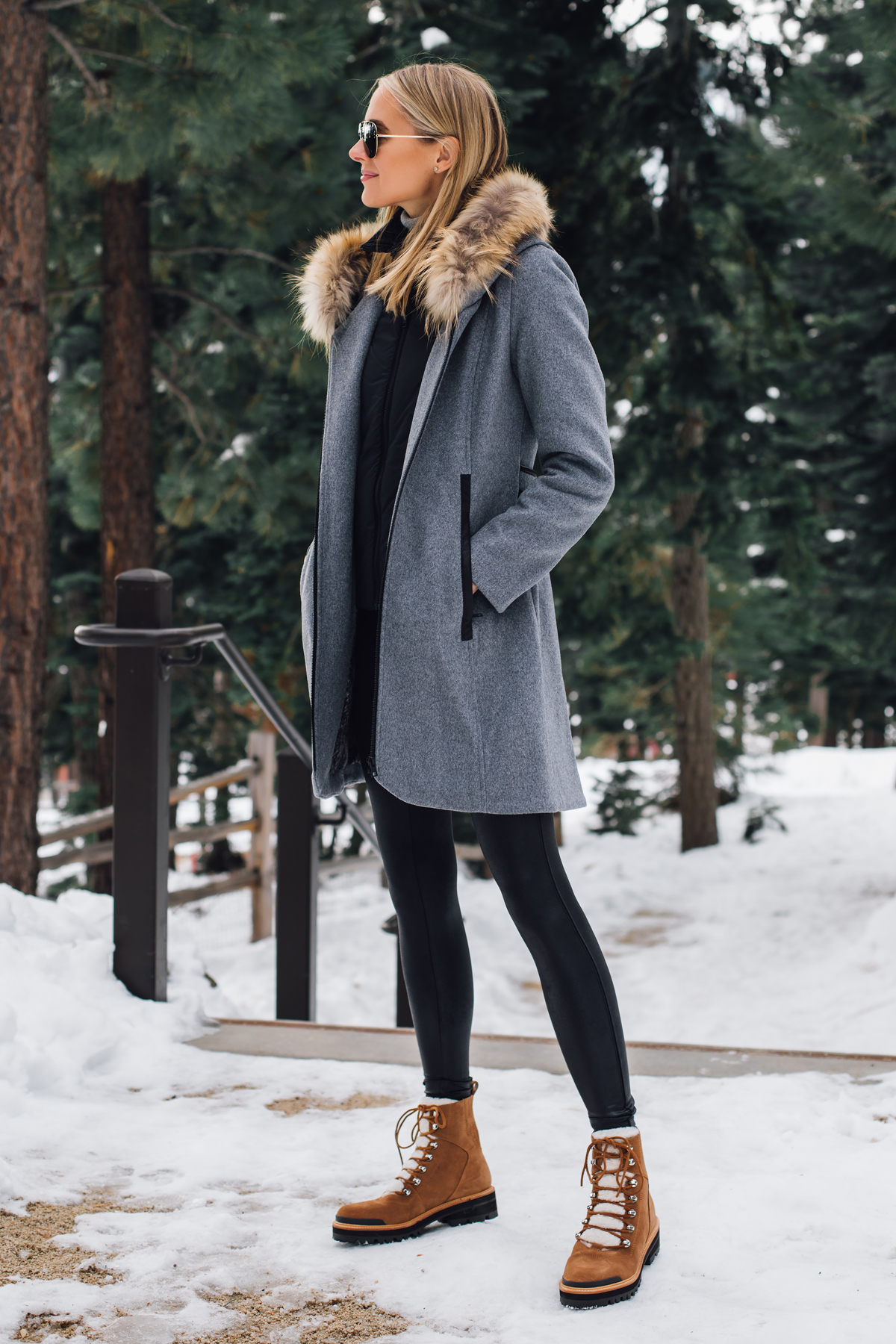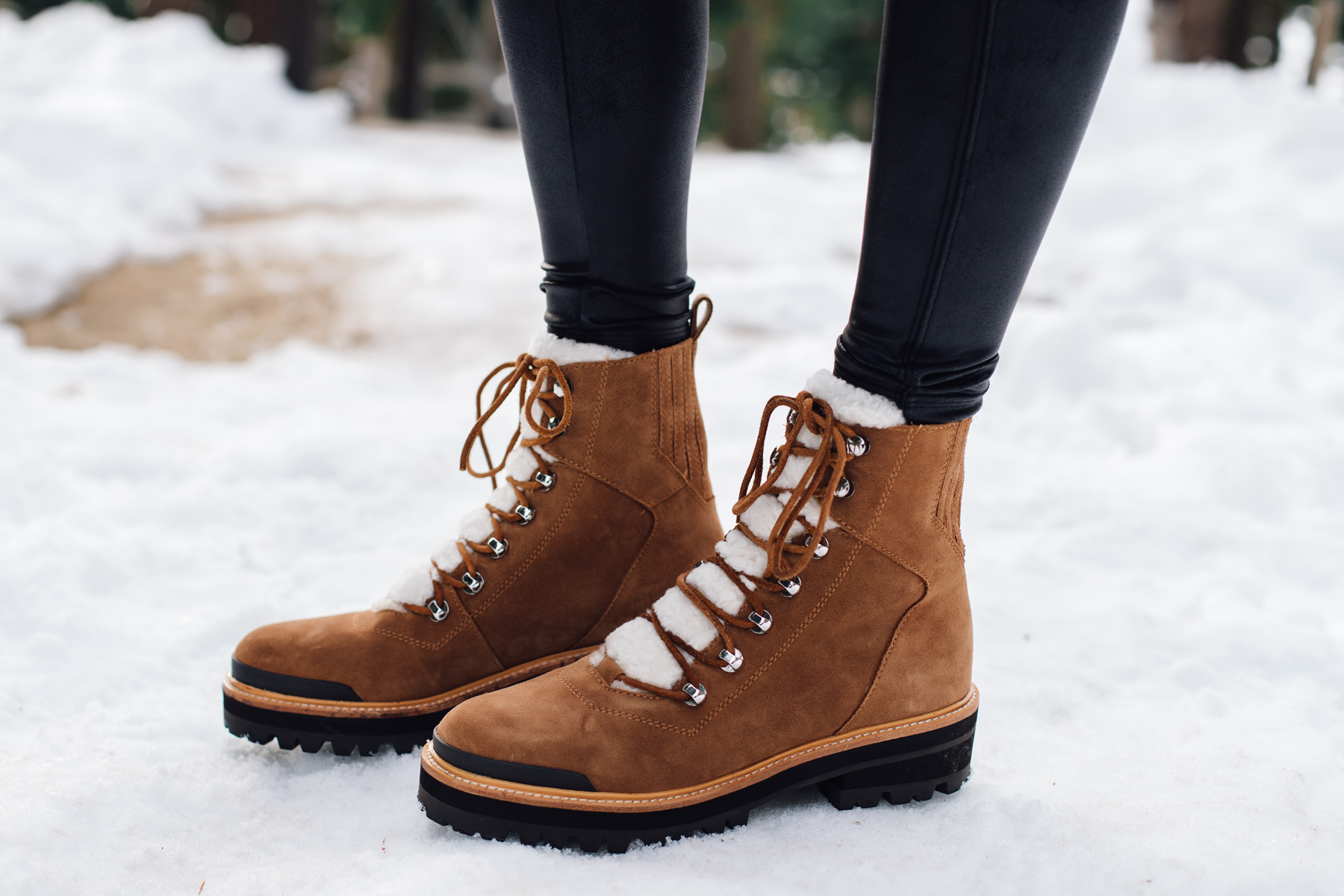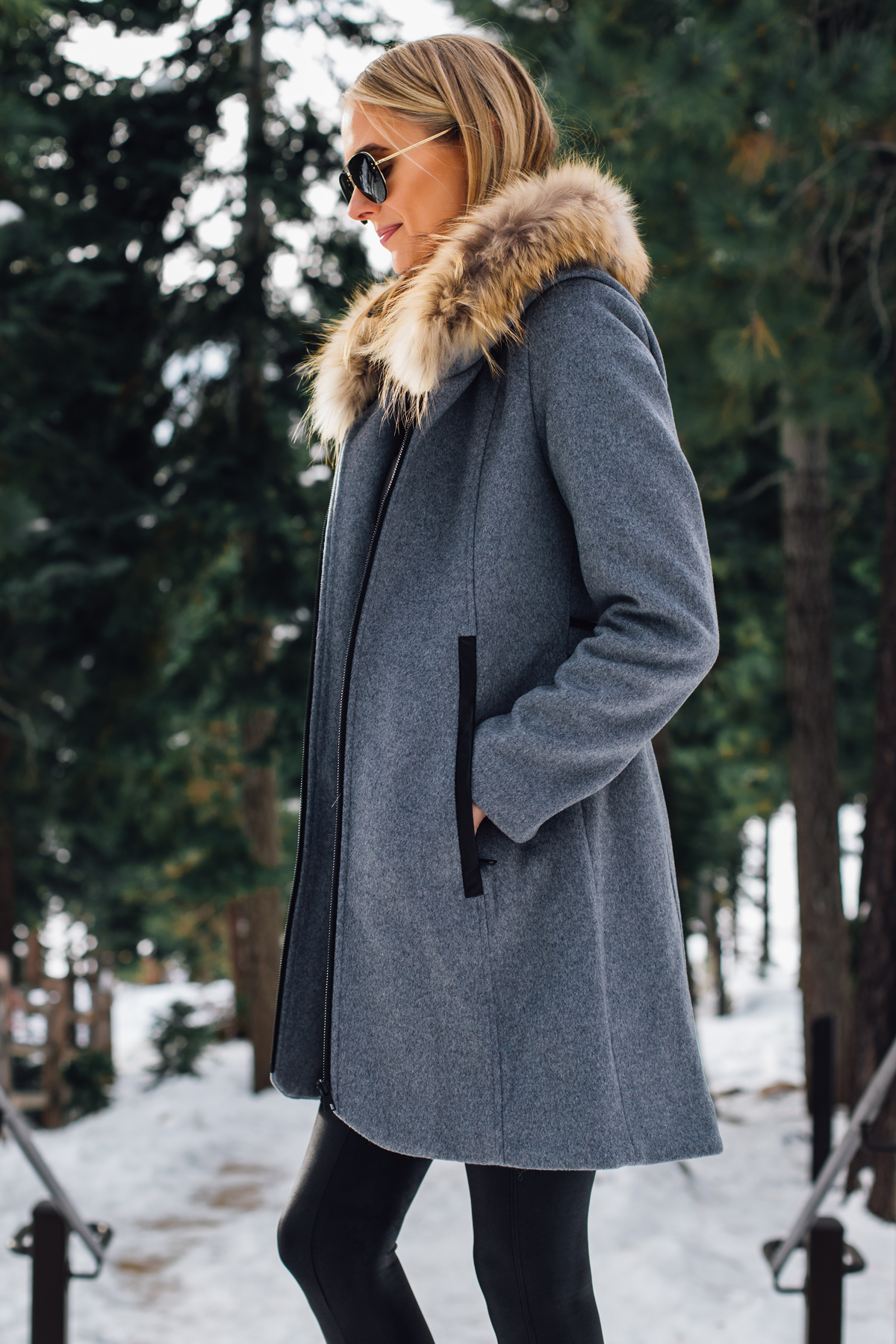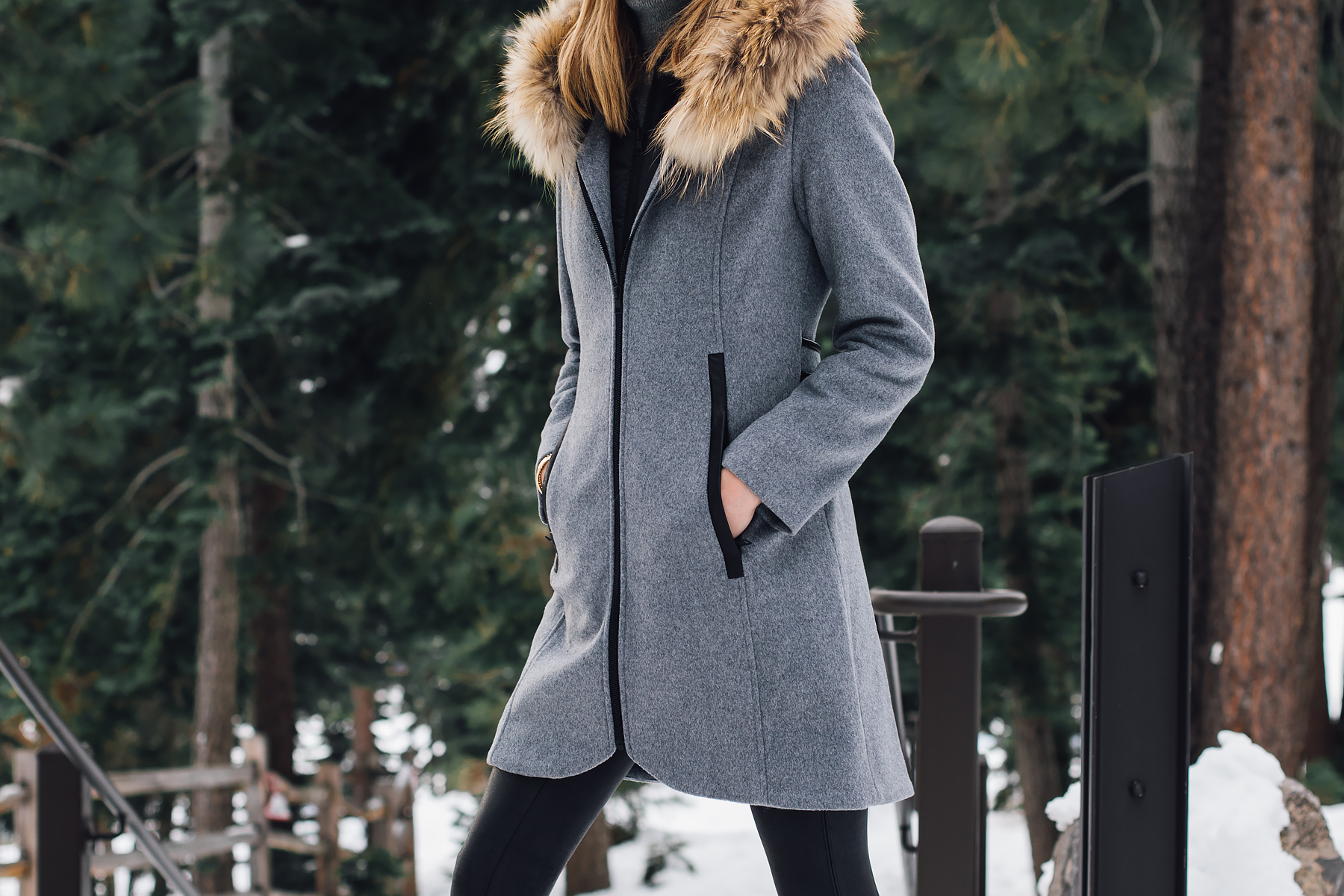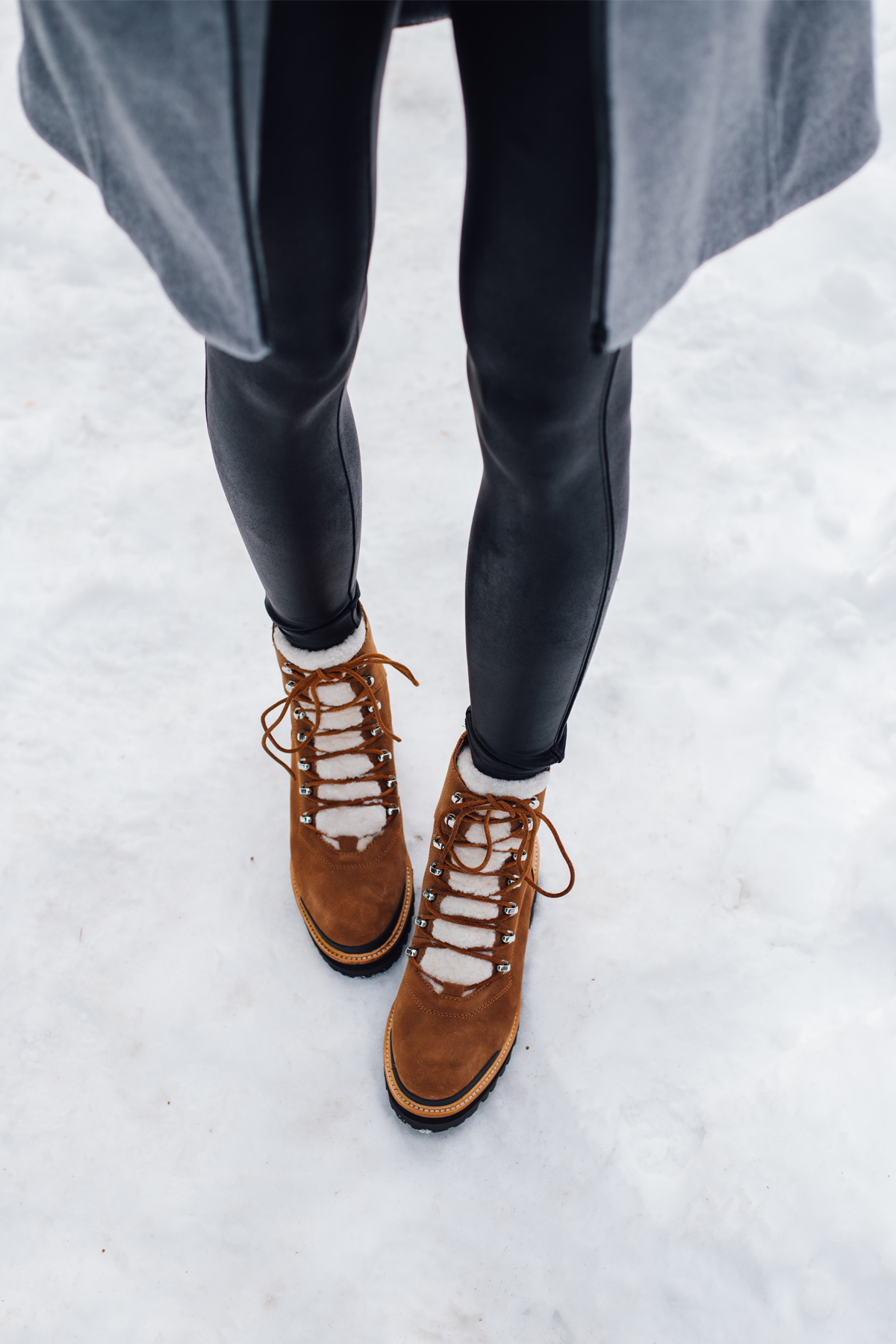 A special thank you to Bloomingdale's for sponsoring this post. All thoughts and opinions are my own.