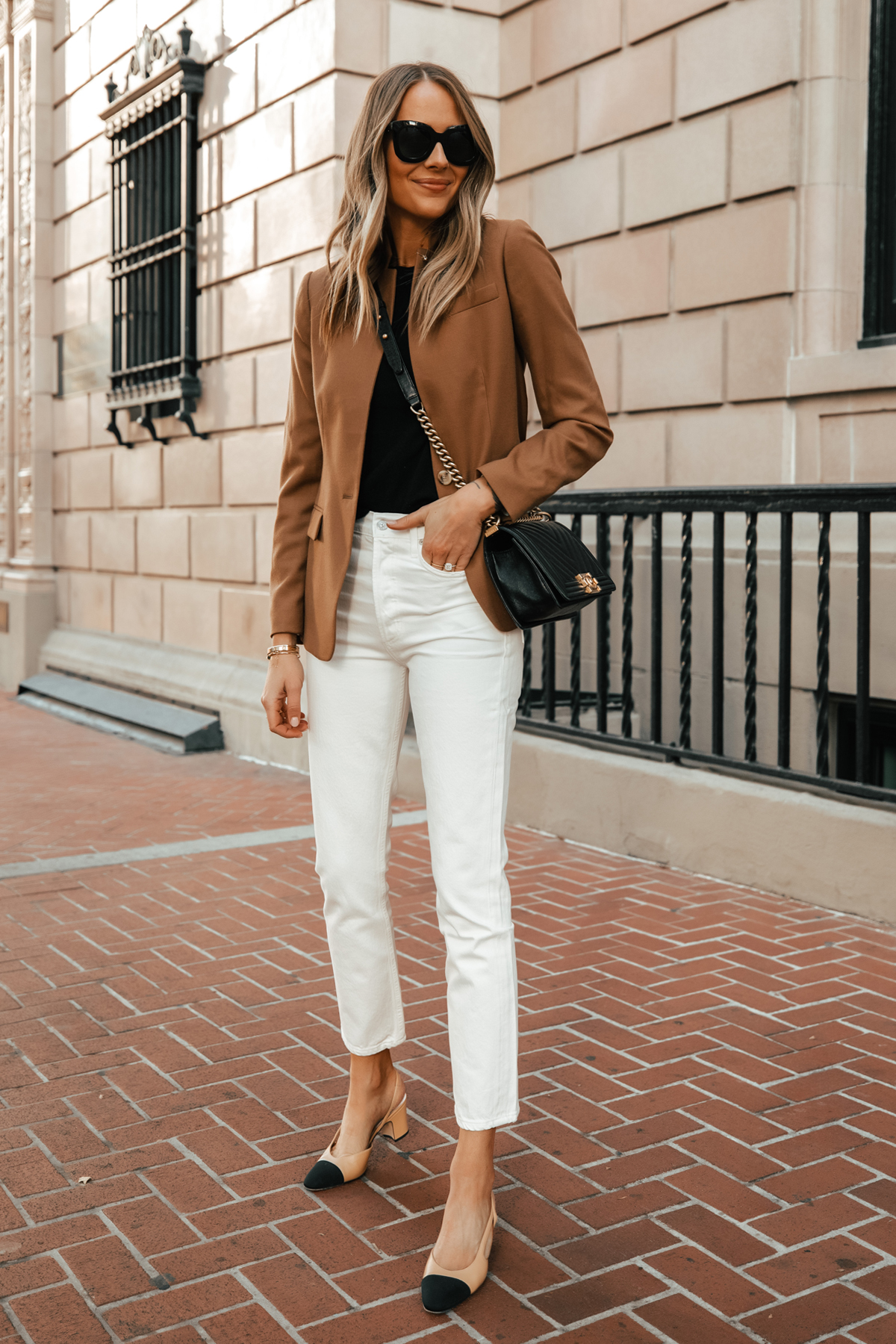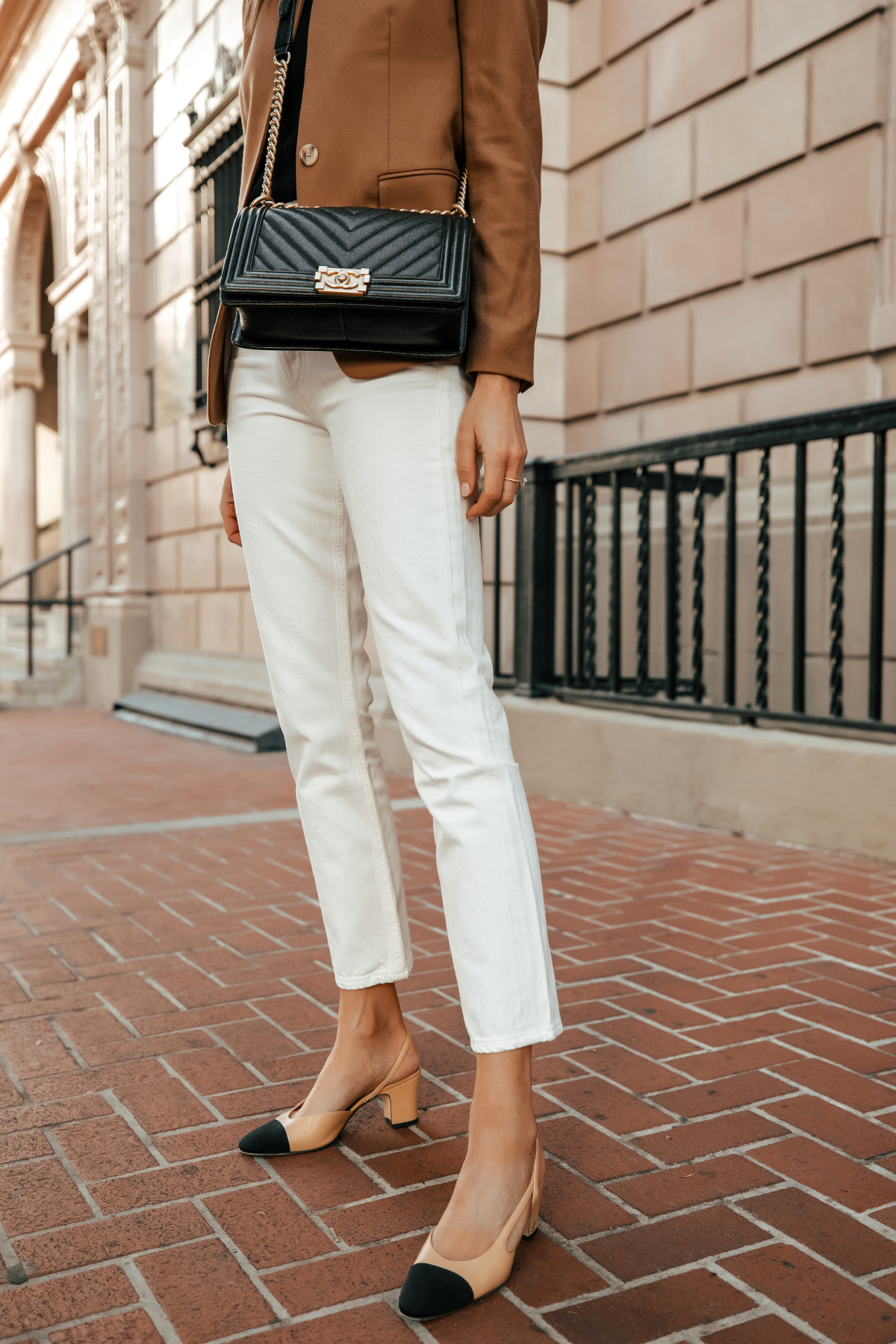 The groundhog may have seen a shadow meaning six more weeks of winter, but it's never too early to get next season's wardrobe ready to wear. Spring is closer than we think, and one of the first ways to get your closet ready is to add the perfect pair of crisp white jeans to the rotation!
Truth be told, I haven't lived by the "no white after Labor Day/before Easter" fashion rule for years. I think you can wear white jeans all year long! They just so happen to go with spring a little more. Since I've been on a workwear kick lately, I wanted to show you how to style white jeans with a business casual outfit. The white jeans themselves are Citizens of Humanity from Shopbop and are a straight leg high rise. Their silhouette allow them to be casual or dressy depending how you style your outfit around them.
For today's look, I wanted to put together a white jeans and blazer outfit, so I paired the jeans with my favorite J.Crew camel blazer (similar here) and my favorite short sleeved, black cashmere sweater from Everlane. What you get is the ideal business casual blazer outfit, topped off with the perfect pair of slingbacks! If you're ever wondering how to style slingbacks, pairing them with a look like this that features a straight leg jean is always a win.
White Jeans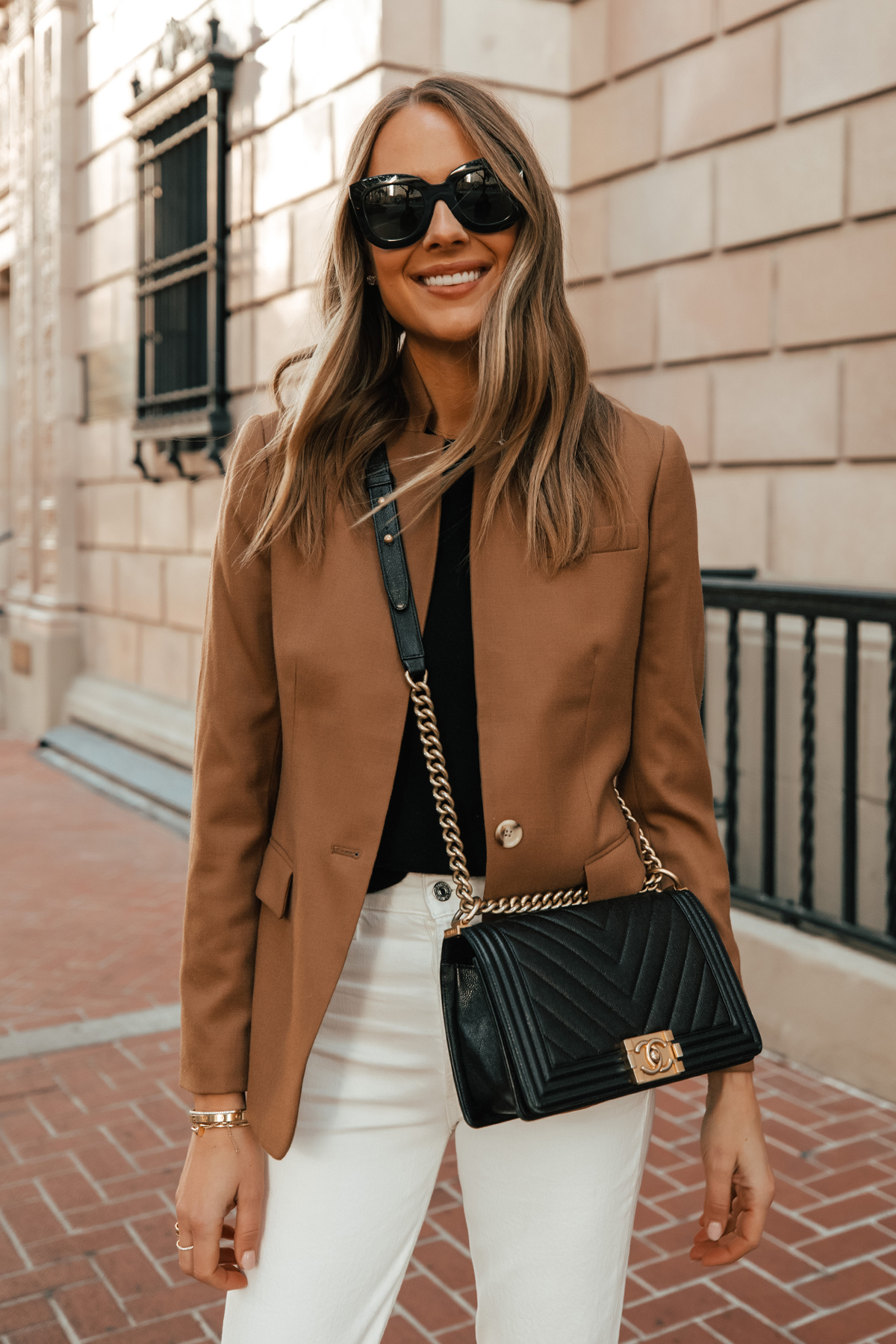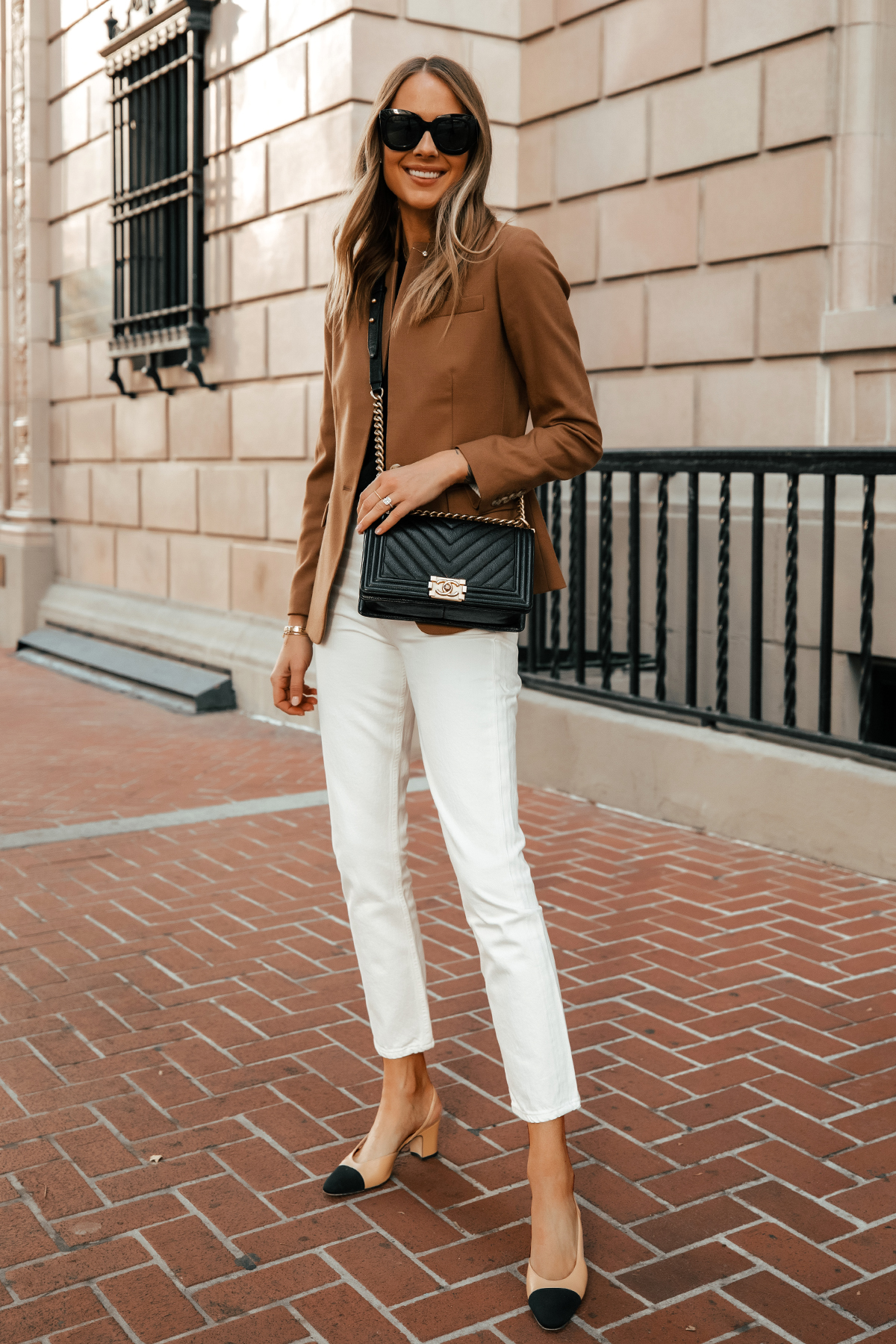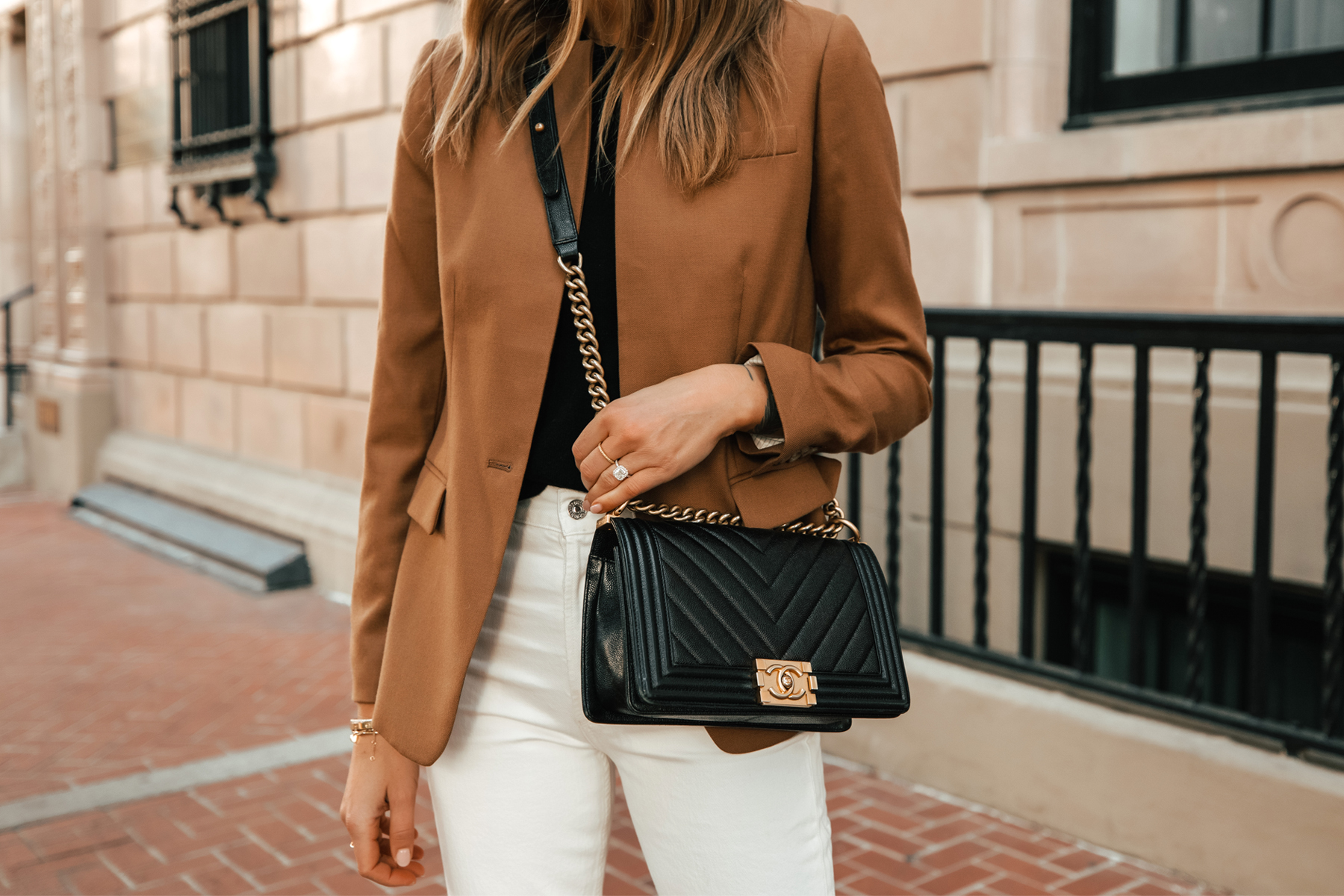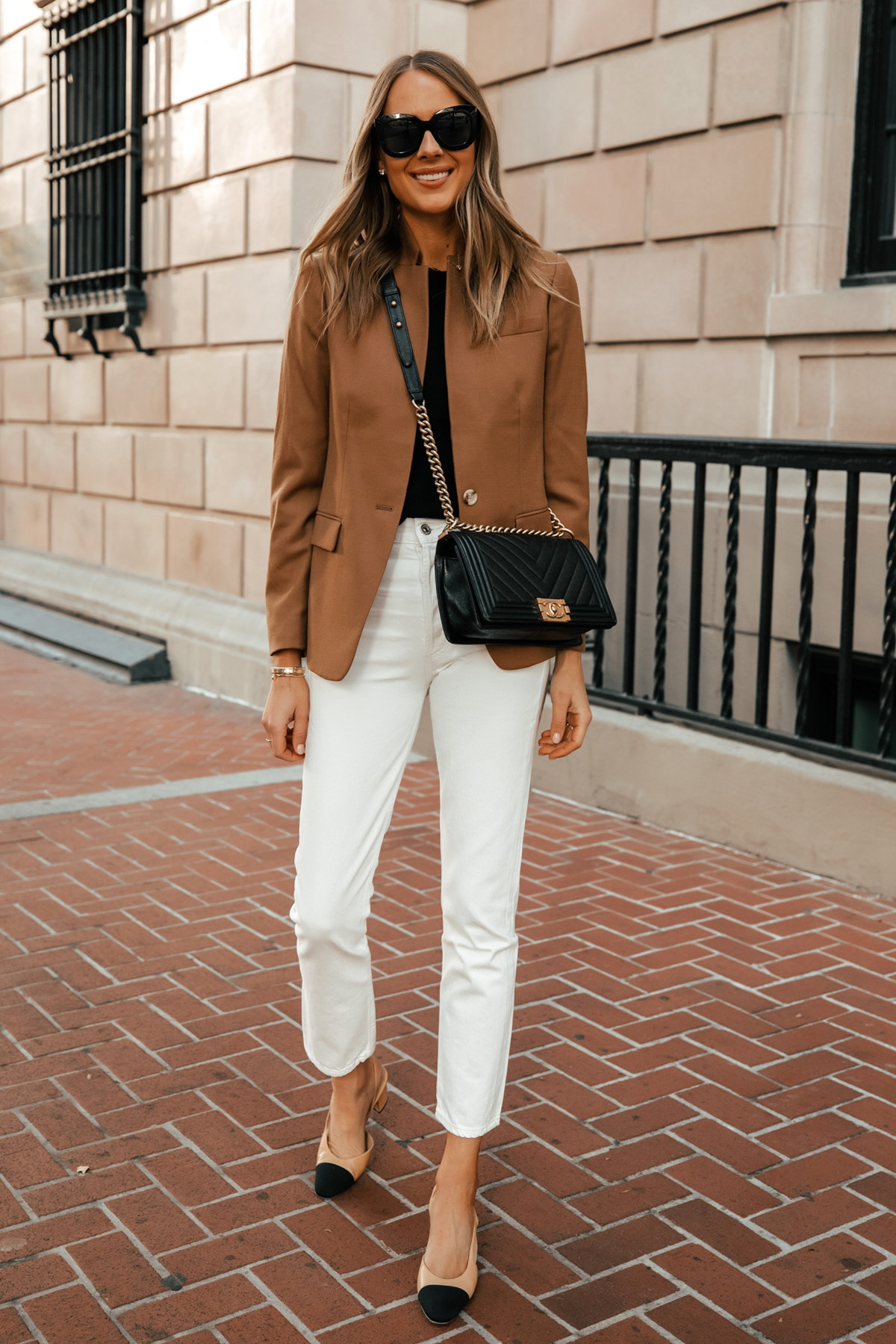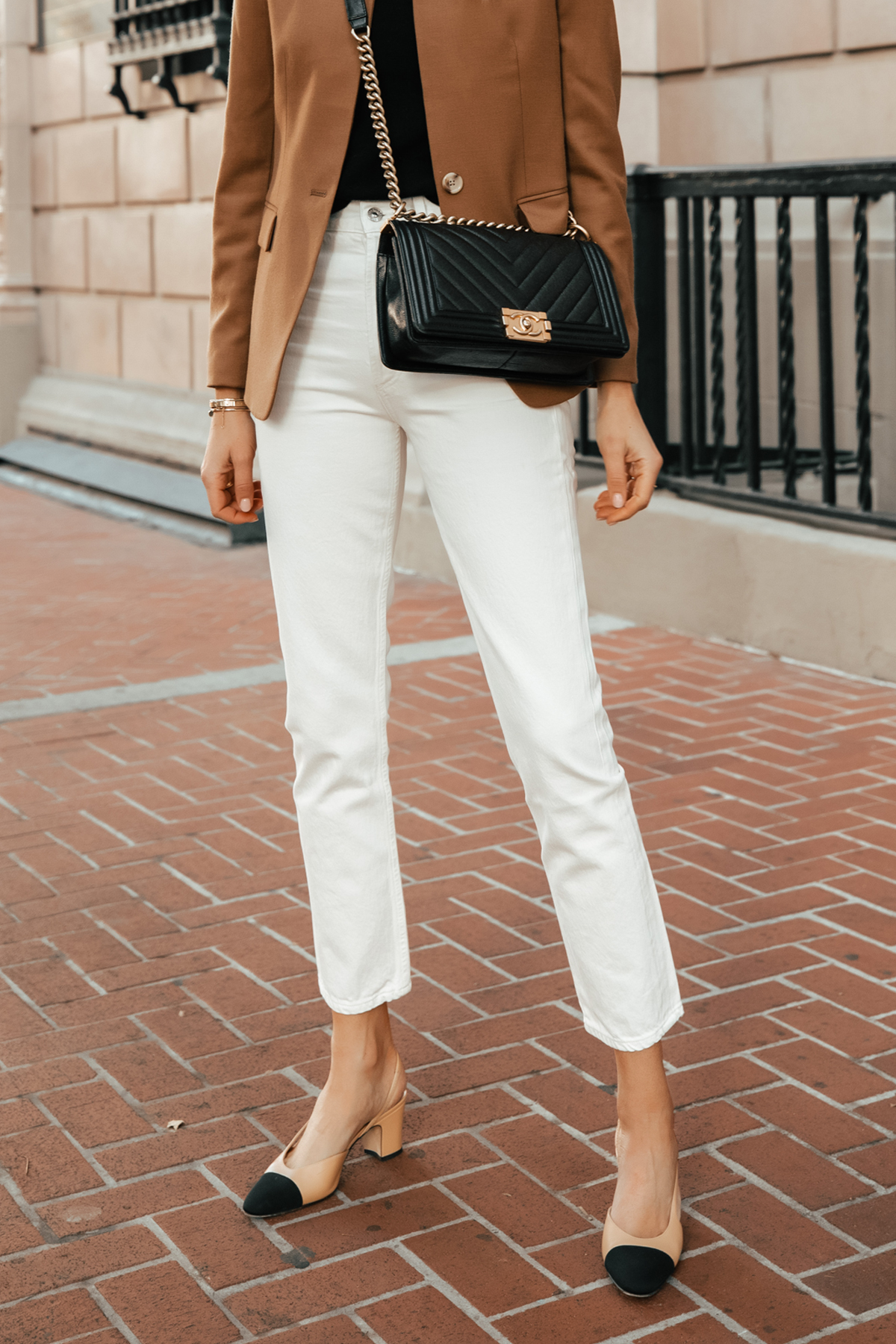 This post may contain affiliate links, meaning when you click the links and make a purchase, we receive a commission.
Photos: Arielle Levy