[pipdig_left]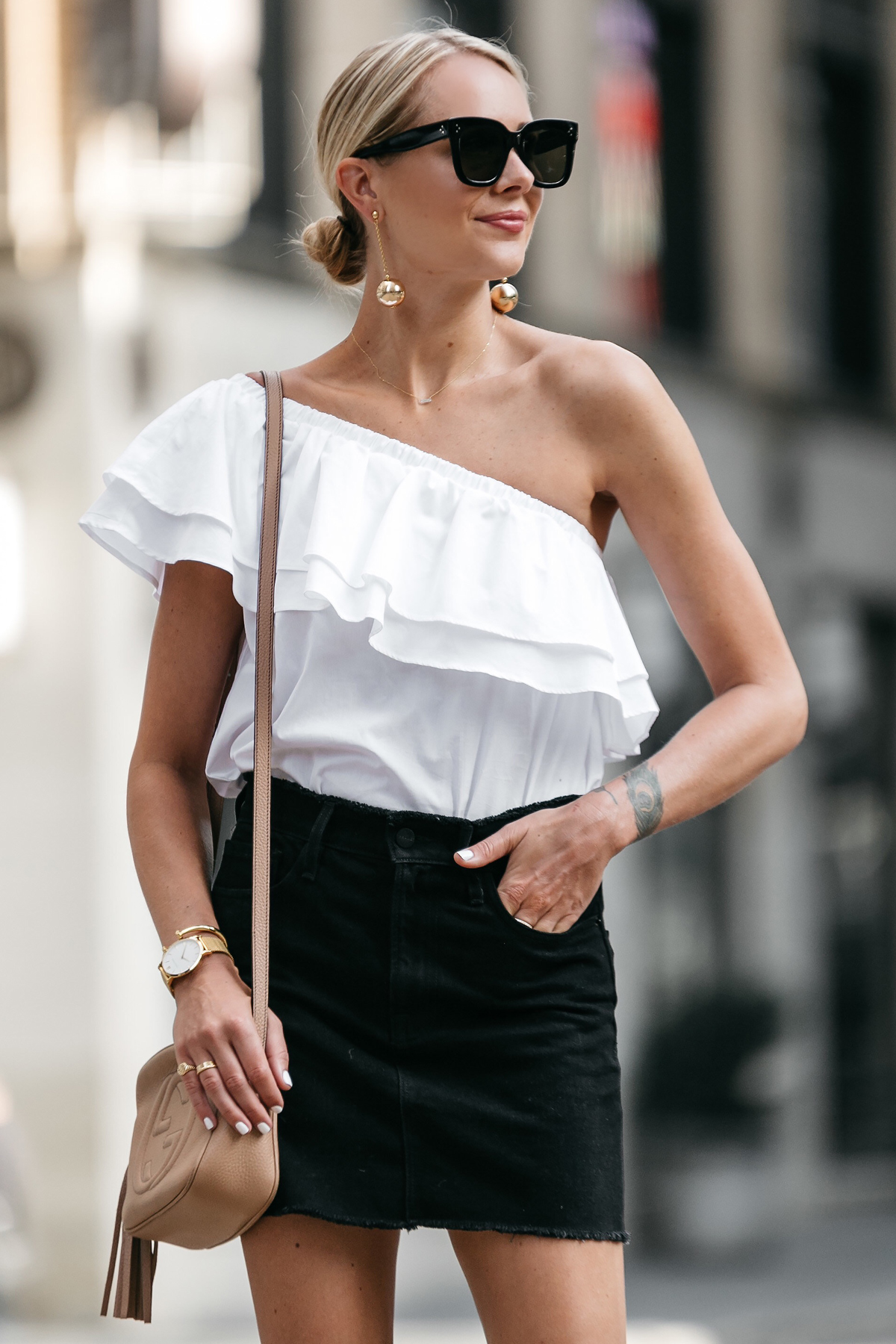 [/pipdig_left]
[pipdig_right]
[/pipdig_right]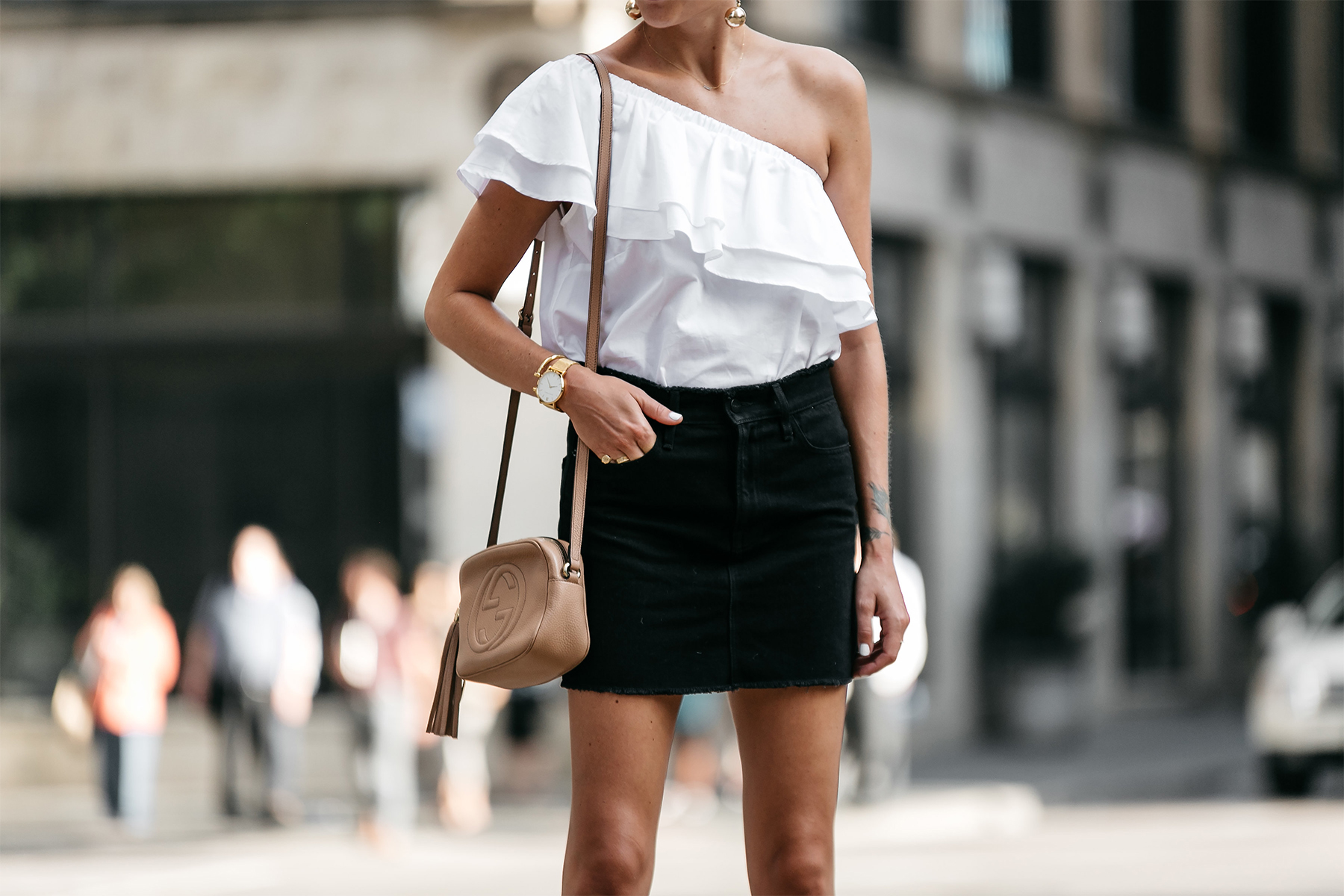 [pipdig_left]
[/pipdig_left]
[pipdig_right]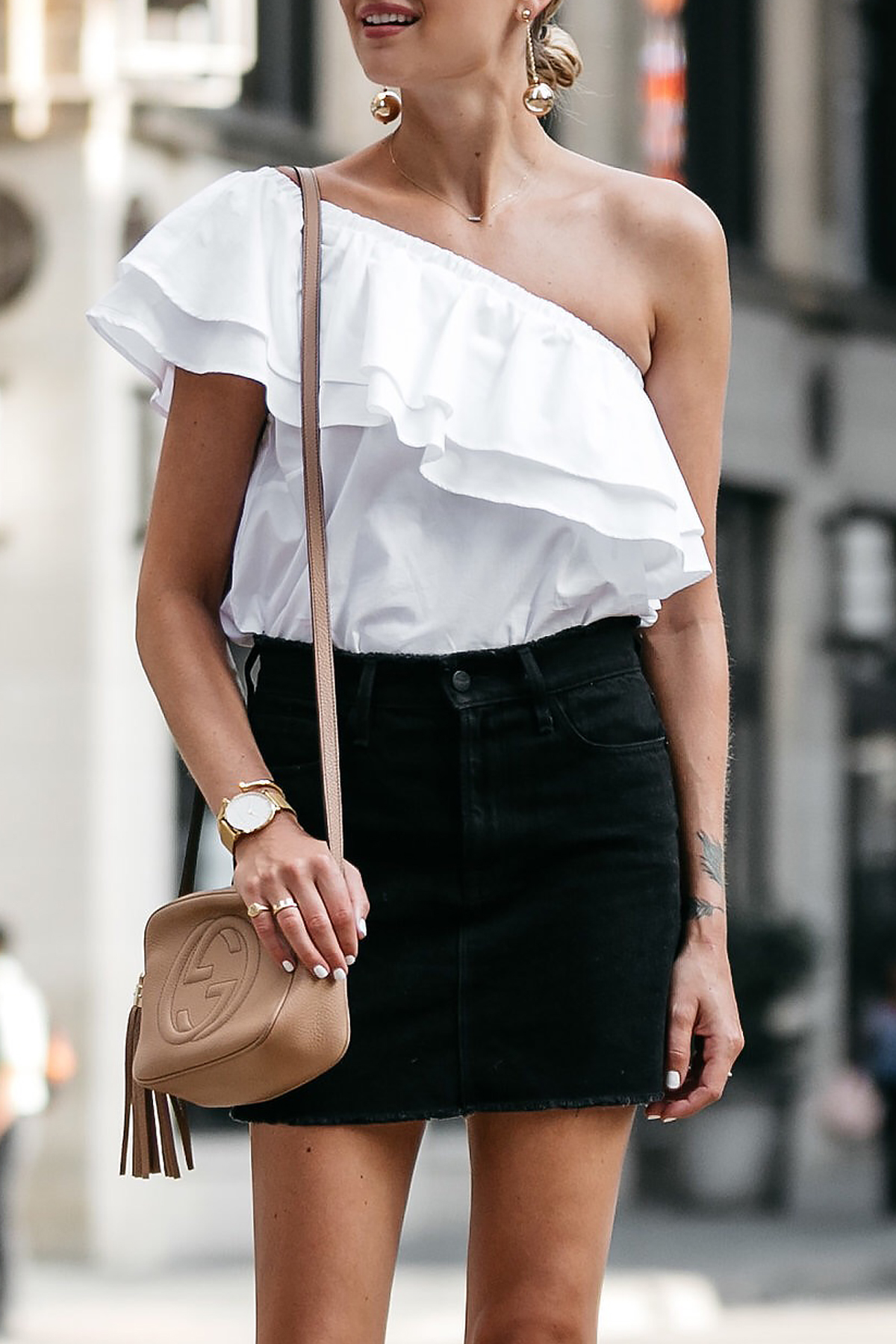 [/pipdig_right]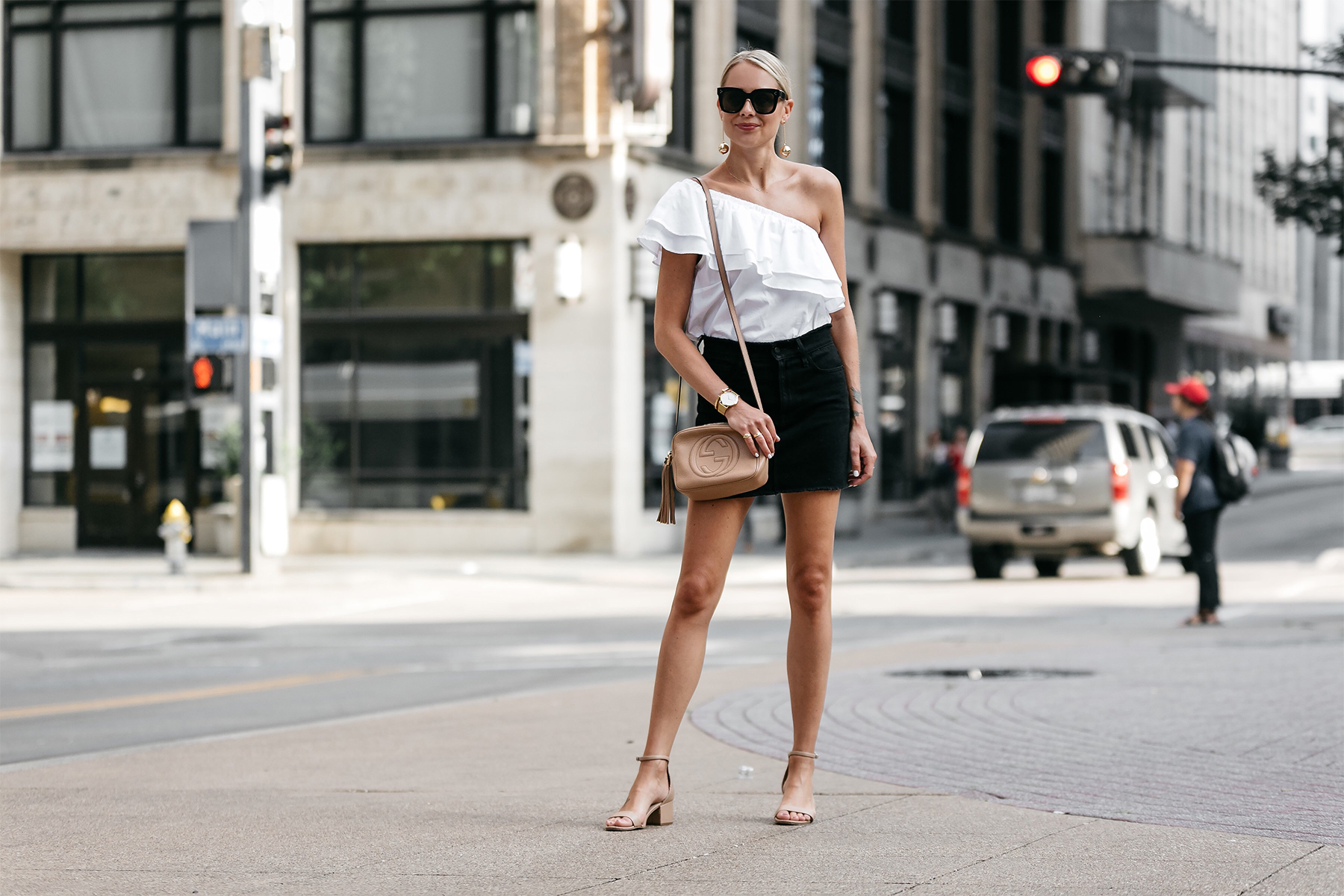 [pipdig_left]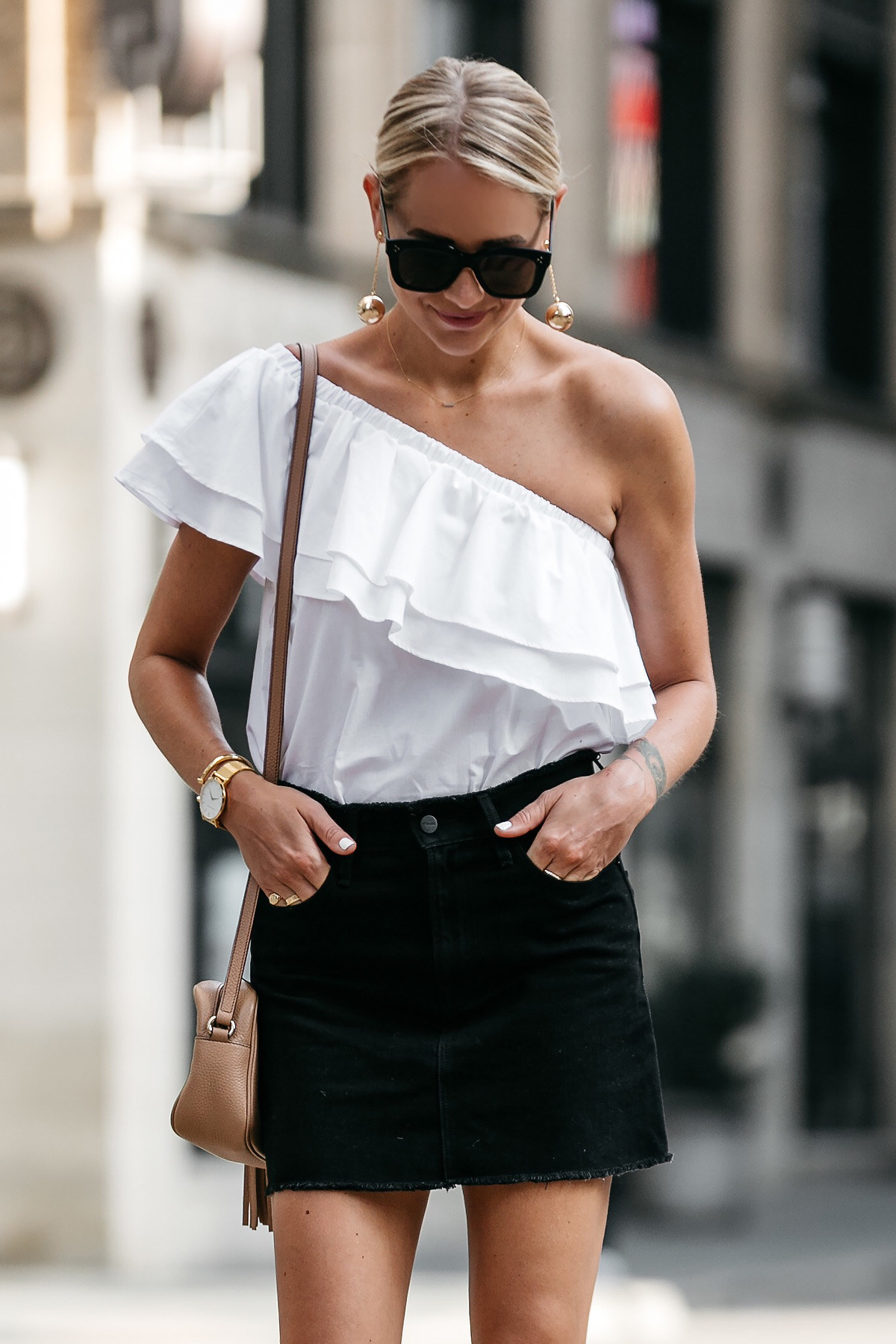 [/pipdig_left]
[pipdig_right]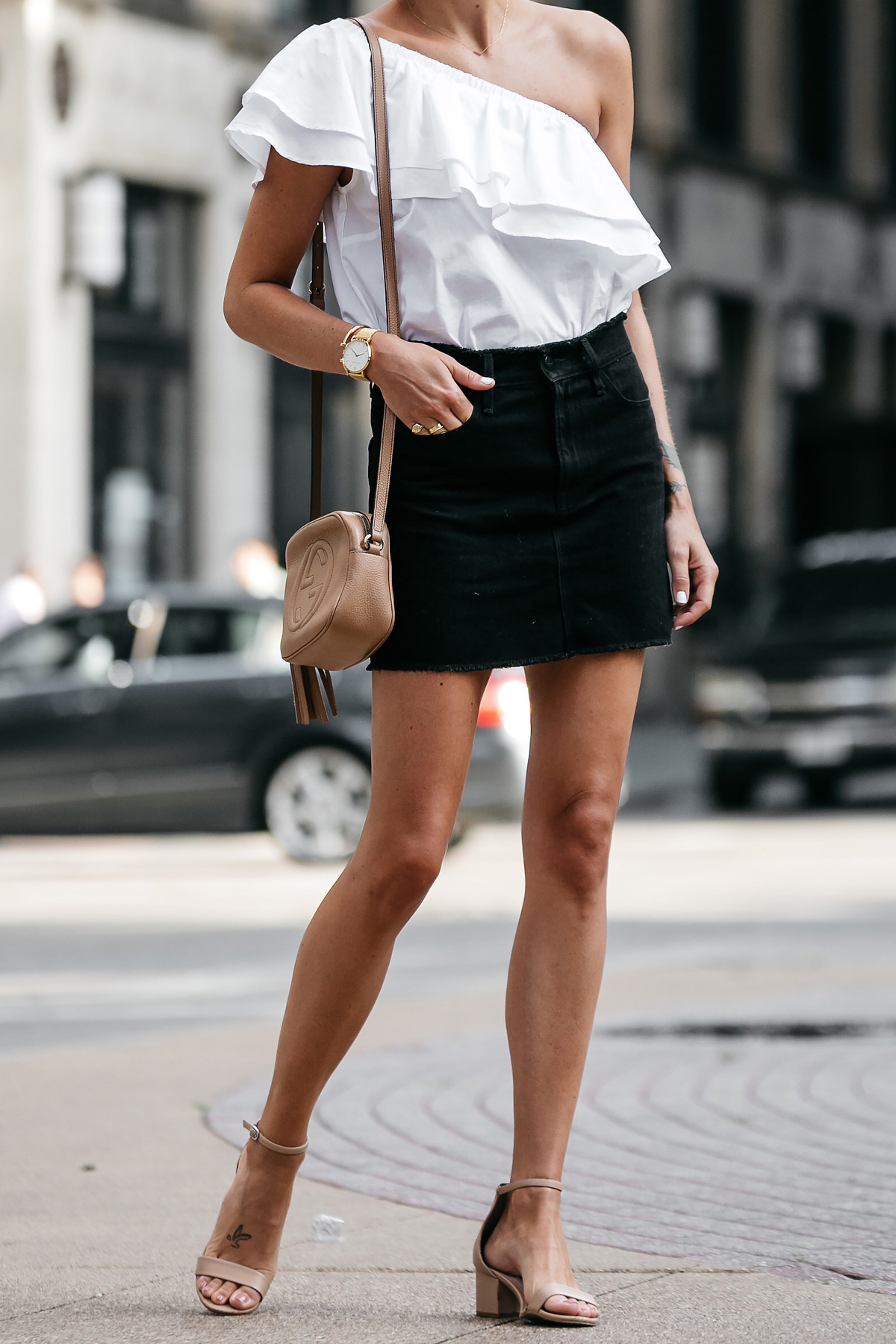 [/pipdig_right]
Last week, I highlighted my new black denim skirt. Because it's such a trendy piece, I decided to dress it down the first time I wore it. You know, play it safe. However, this week filled me with new outfit inspo, and I paired it with this one shoulder white ruffle top.
You might remember I already have this top in black. So, the answer is yes — I went back to Nordstrom and got the white (sidenote: Anniversary sale is this week!). How could I not? It's just too good. And you know my rule about staple pieces — if it comes in black and white, get both! The one shoulder white ruffle top paired with black denim and topped off with pumps is on point. To be honest, I'm pretty proud of this look. It's both cool and feminine, which are my two favorite elements to combine.
And, of course, the top, bottom, and shoes are all from Nordstrom (none are part of the sale, but still!). Its my go-to store for a reason, and this outfit proves it!
Top: Nordstrom | Skirt: Frame | Shoes: Steve Madden | Handbag: Gucci | Earrings: Shopbop | Watch: Larsson & Jennings (similar) | Sunglasses: Celine (similar) | Necklace: Dana Rebecca

Photos: Beckley & Co