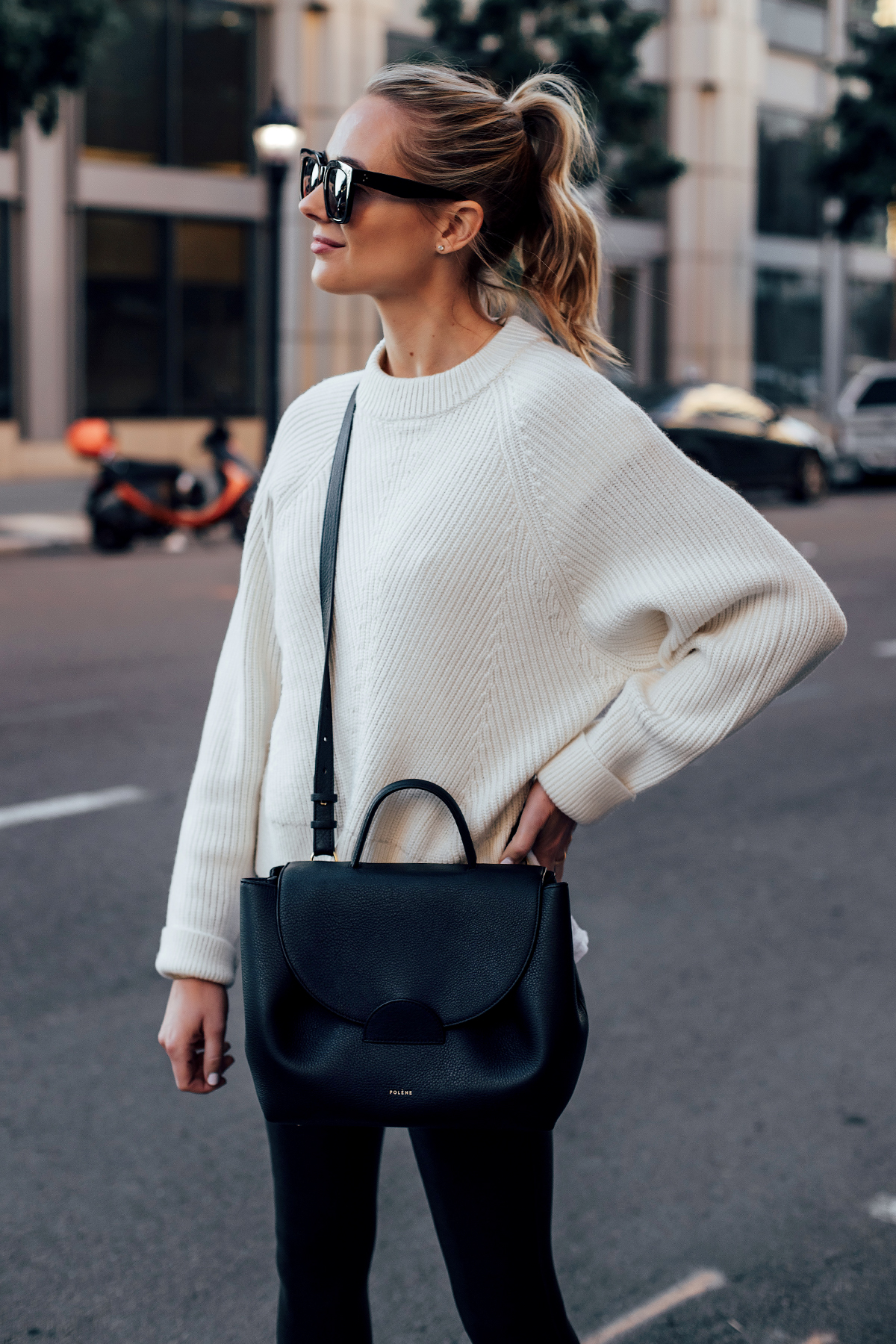 When I start my busy days, I like knowing that the pieces I put on in the morning will have the endurance to keep up with my day. I need style that moves with me and keeps me comfortable 12-hours at a time. That's why I'm raving about these Spanx Faux Leather Leggings that are the greatest thing right now. They have a beautiful sheen on the outside that declares "Elevated Athliesure" while remaining the most comfortable legging I own. They snuggly hug in all the right places and give me an extra confidence boost in any outfit. And they're under $100: Why don't you own these yet?
I'm a huge fan of this ensemble because it's showing off the best leggings ever while paired with my oh-so-comfy oversized sweater (you might recognize it from this post). Hanging with just the right style, this sweater takes the living room comforts with me while I flow through my daily schedule. My new favorite athliesure outfit combines this sweater with the perfect over-sized layering tee that gives it a homey feel without spoiling the elevated orchestra.
To complete the look, the Veja Espalar sneaker runs out my closet with this outfit, they're the best. Keeping it simple, yet stylish, I can spot them from a mile away. And they go with everything, which is my favorite part of it all.
Spanx Faux Leather Leggings