With so many new faces around here, I figured a quick LIKEtoKNOW.it tutorial was in order. The LIKEtoKNOW.it app is where you can easily shop all my looks, favorites, and finds in just a few taps. Read on to learn all about what it is, how to use it, how *I* use it, and some helpful tips and tricks!
What Exactly is LIKEtoKNOW.it?
LIKEtoKNOW.it is a shopping app that allows you to follow your favorite influencers and shop their finds from fashion, home, beauty, and everything in between. All you see within the app is 100% shoppable, so you can instantly shop whatever catches your eye and also browse millions of products to find what you're looking for.
Why Should You Use the LTK App?
By downloading the LTK app, you can find and follow your favorite influences so you never miss their posts. Unlike Instagram, LIKEtoKNOW.it posts in chronological order, so whenever I post a product or outfit, it shows up in your feed in real-time. You can also search for specific products on the app by simply plugging terms into product search like "loungewear," "home office," or "graphic tee" to browse tons of photos!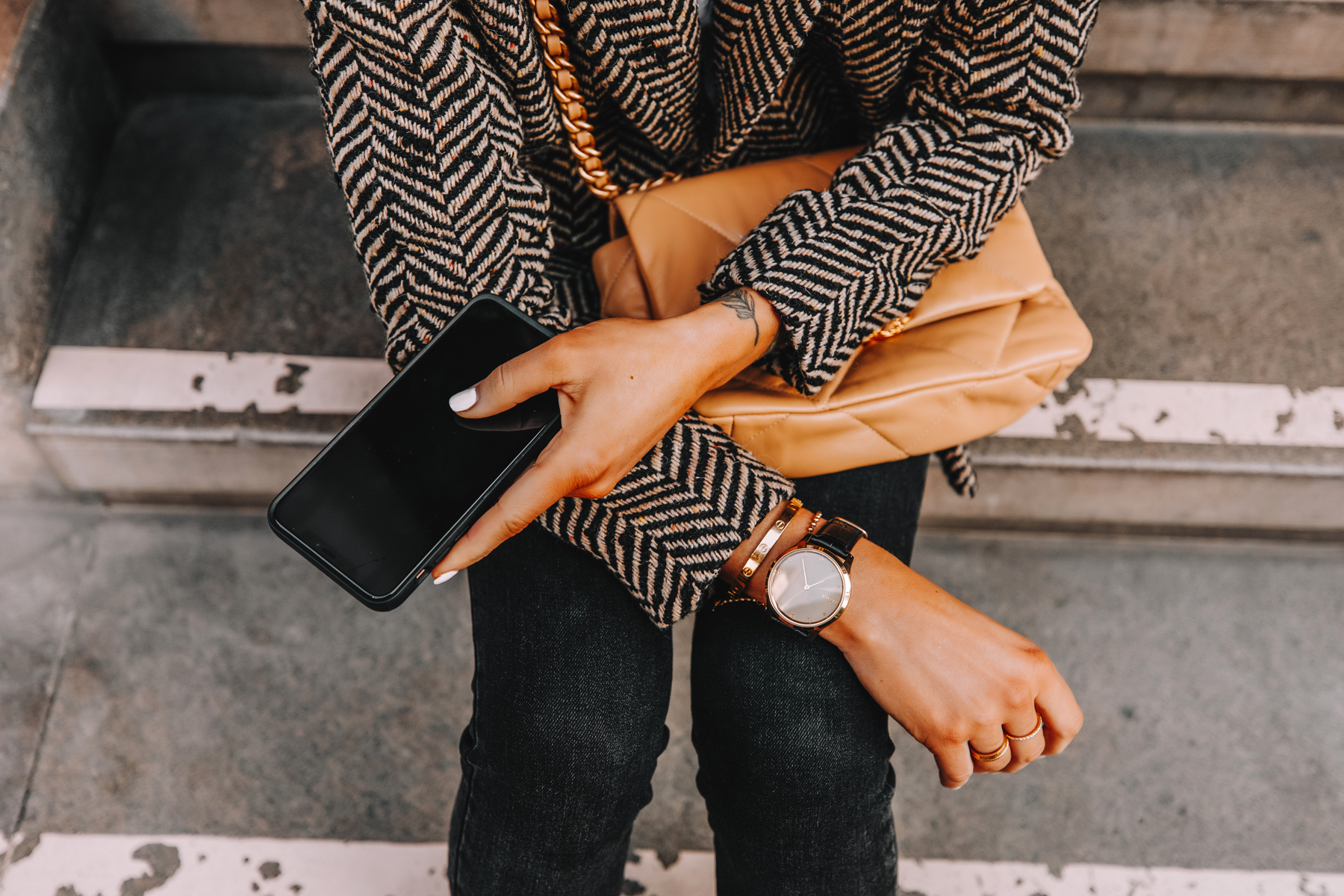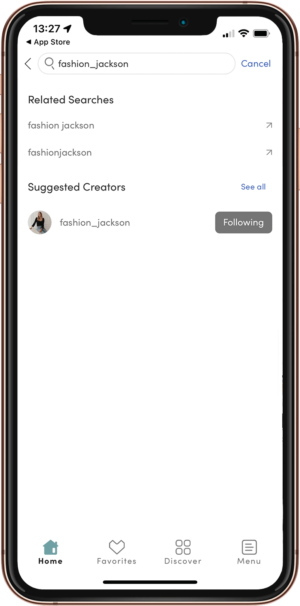 SEARCH
click the search bar at the top and search for "fashion_jackson."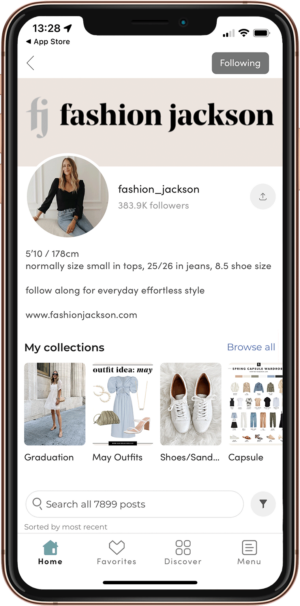 FOLLOW
click the follow button
from here, click my profile to begin shopping my looks!

How Do You Use the LTK App?
Using the app is incredibly easy and fun! Once you've followed your first influencer, you'll start to see their images pop up on the home feed. From there, you can click the image and see the tagged products for immediate shopping. At that point, you can also continue scrolling down to see more images from that same influencer.
From any tab, use the search bar at the top to find influencer profiles or specific products you're on the hunt for!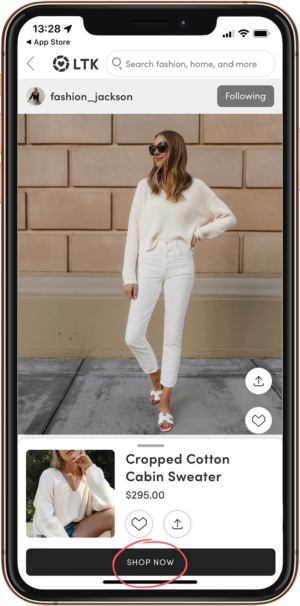 SHOP
discover items that catch your eye immediately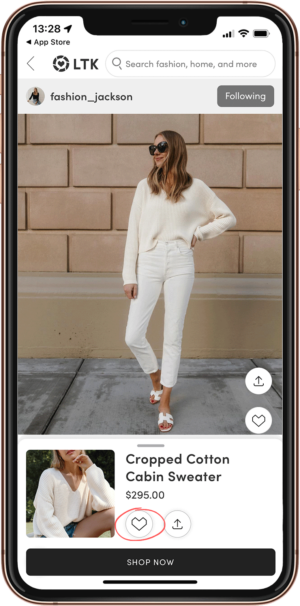 FAVORITE
click the favorite button to save the item & shop later
Saved Items & Collections
Not ready to purchase quite yet? No problem. Save products to your favorites by tapping the heart icon. You can also add favorited items to a new or existing collection. Collections are great in terms of keeping your saved products organized by category, and you can share entire collection folders with friends and family via text (perfect for Christmas lists or even collaborating on an upcoming party!). 
When you're ready to shop your favorite items, tap the influencer icon (top left corner) of the product image, and it will take you to the picture where that product was originally featured (in case you need it for reference).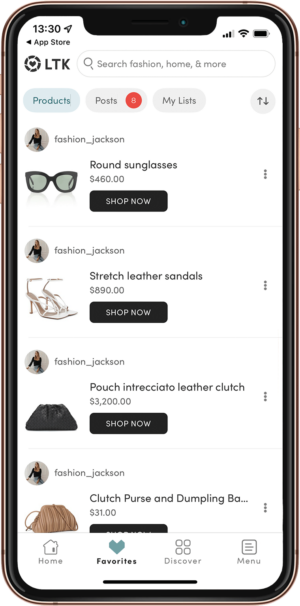 SAVED ITEMS
click the heart icon to save the item to your wish list to shop later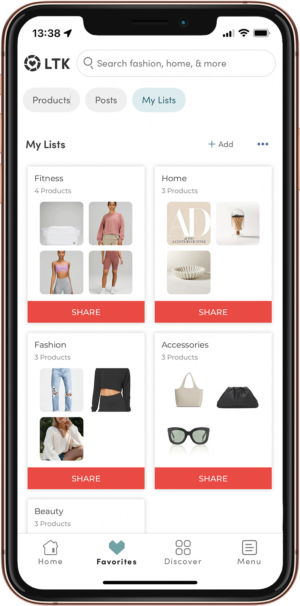 COLLECTIONS
click the + collection button to categorize wish list items
Exclusive Content
This is the best part about the LTK app. I post so much app-only content that only those following me in the LTK app can see! I get so many questions/requests for products throughout the day that the best way for me to round-up all the requests is by posting exclusive content within the app. This content can be anything from sale roundups, outfit details, never-seen-before home interiors, or quick mirror selfies when I'm on the fly. Follow me as soon as you sign up for exclusive content!
Helpful Tips & Tricks
Due to the amount of messages I receive, it's not always possible for me to get back to you immediately. However, 9 times out of 10 the answer to your question is already in the LTK app! I update my in-app content multiple times a day, so if there is something specific you're looking for, try the app first! If you can't find it there, you can always use the search function here on my website (magnifying glass in top right corner). Of course I'm always happy to answer your DMs and never want you to stop writing to me—these are just solutions for you to try when I can't get back to you immediately.
How to Shop LTK from Your Desktop
Don't want another app, but still want to shop my LTK? No worries! You can visit the site here, and continue to scroll/shop. However, on the desktop you can only shop; you won't be able to save the items for later, or search for specific products. You can also bookmark this page and shop my most recent posts on your desktop. Just click the image you want to shop and the product details will appear.
My Favorites