It's been a while since my last discussion about the LIKEtoKNOW.it app, and I know there are a few new faces around here. So I wanted to take this time to update you guys on the LTK App. I'll discuss what it is, how to use it, how I use it, and some helpful tips and tricks! Oh, and I also explain the secret giveaways, so make sure you don't miss that part!
What Exactly is the LTK App?
The LIKEtoKNOW.it App is your one-stop shopping source. Search and discover millions of real products styled by, on, and for real people. All you'll find is 100% shoppable, so you can instantly shop whatever catches your eye.
Why Should I Use the LTK App?
Find and follow your favorite influences so you never miss their posts or search for something specific to see it styled in all different ways on all different people. Search "vacation outfit", "white dresses", "workwear" - whatever it is you're looking for, you'll get real products from real people.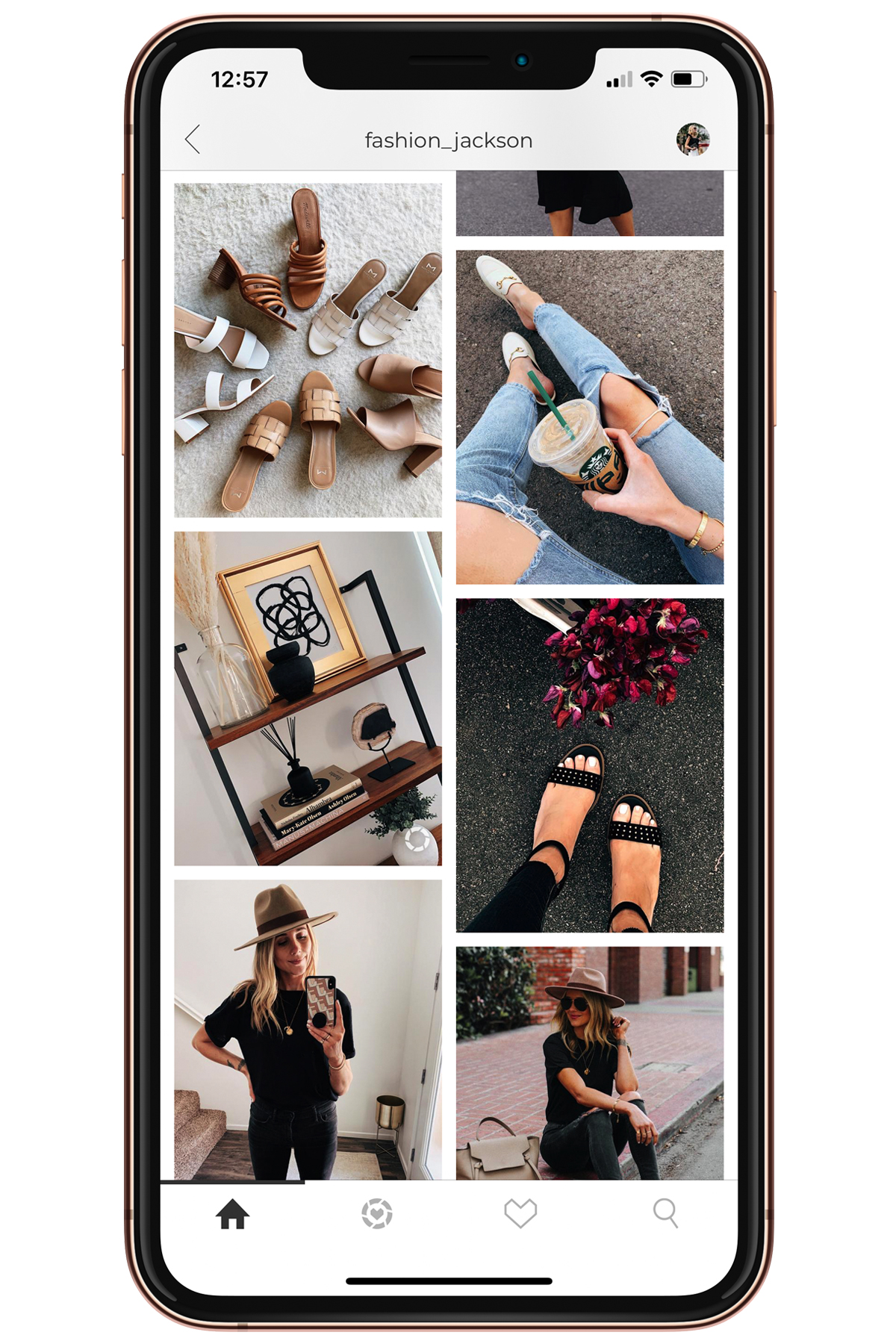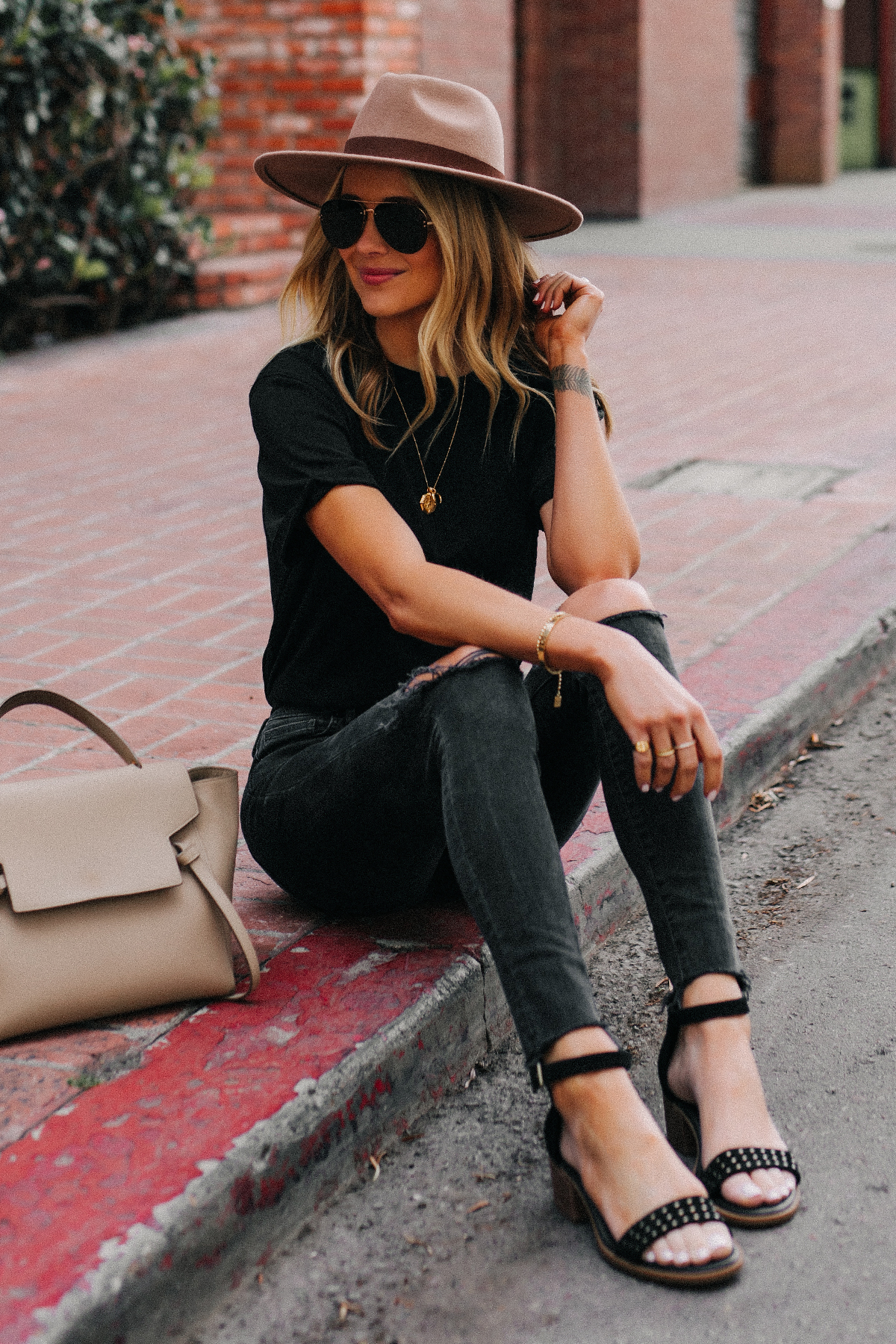 SEARCH
click the search icon in bottom right corner and search "fashion_jackson"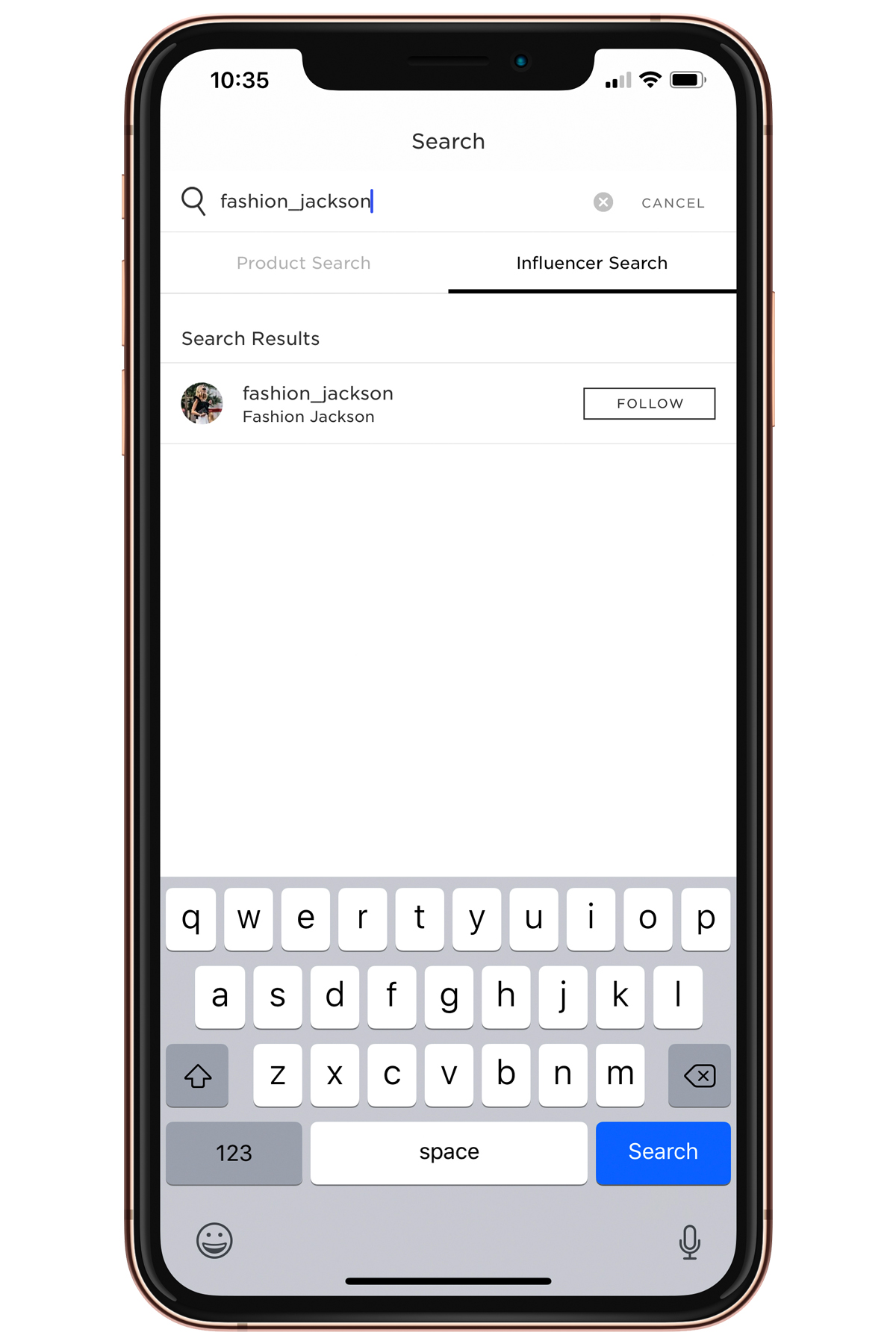 FOLLOW
click the follow button to always see my looks within the app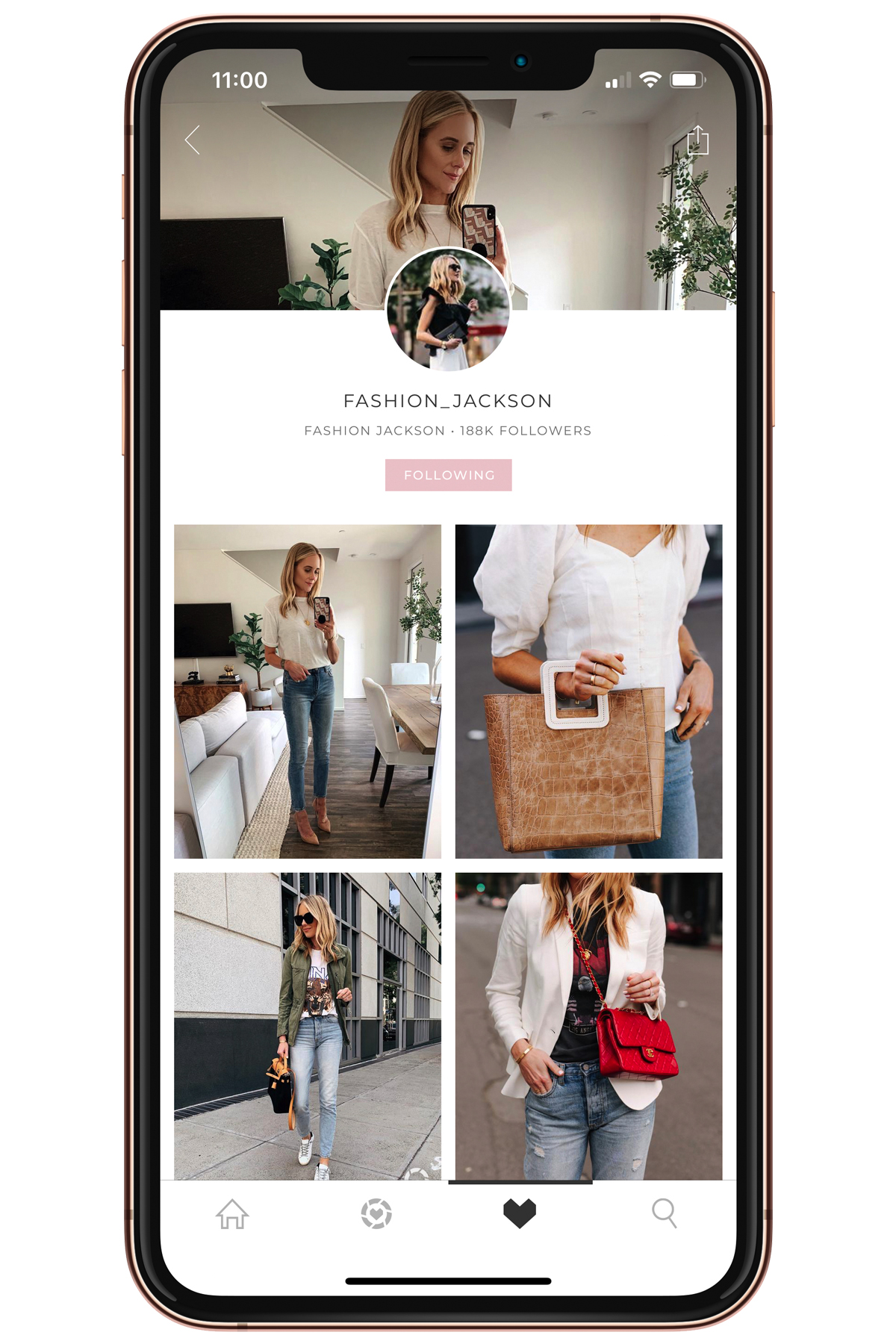 How Do I Use the LTK App?
It's actually SO easy to use the app, as you'll discover after only a few minutes of browsing around (read this post for a quick tutorial). Once you're following 1+ influencers in the app, you'll start to see their images pop up on the home feed. From there you can click the image to see the products for immediate shopping. At that point, you can also continue scrolling down to see more images from that same influencer.
Create Wish Lists & Collections
Not ready to purchase quite yet? No problem. Add products to your Wish List by tapping the heart icon. You can also add it to a new or existing collection. Collections are great if you're wanting to keep all your saved products organized. When shopping from your wish list items, tap the influencer icon (top left corner) of the product image, and it will take you to the picture where that product was originally featured (in case you need for reference).
SHOP
discover items that catch your eye immediately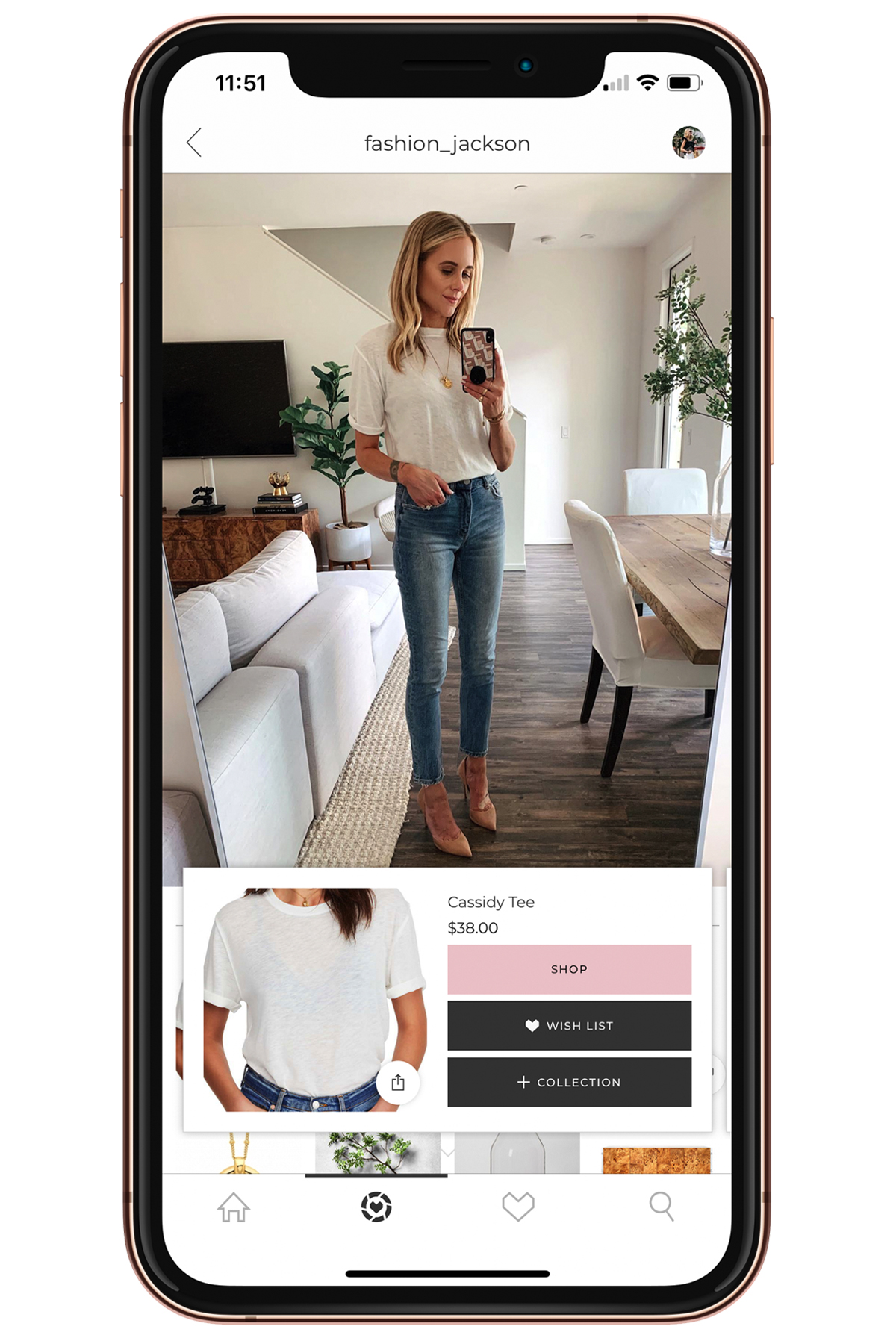 WISH LISTS
click the heart icon to save the item to your wish list to shop later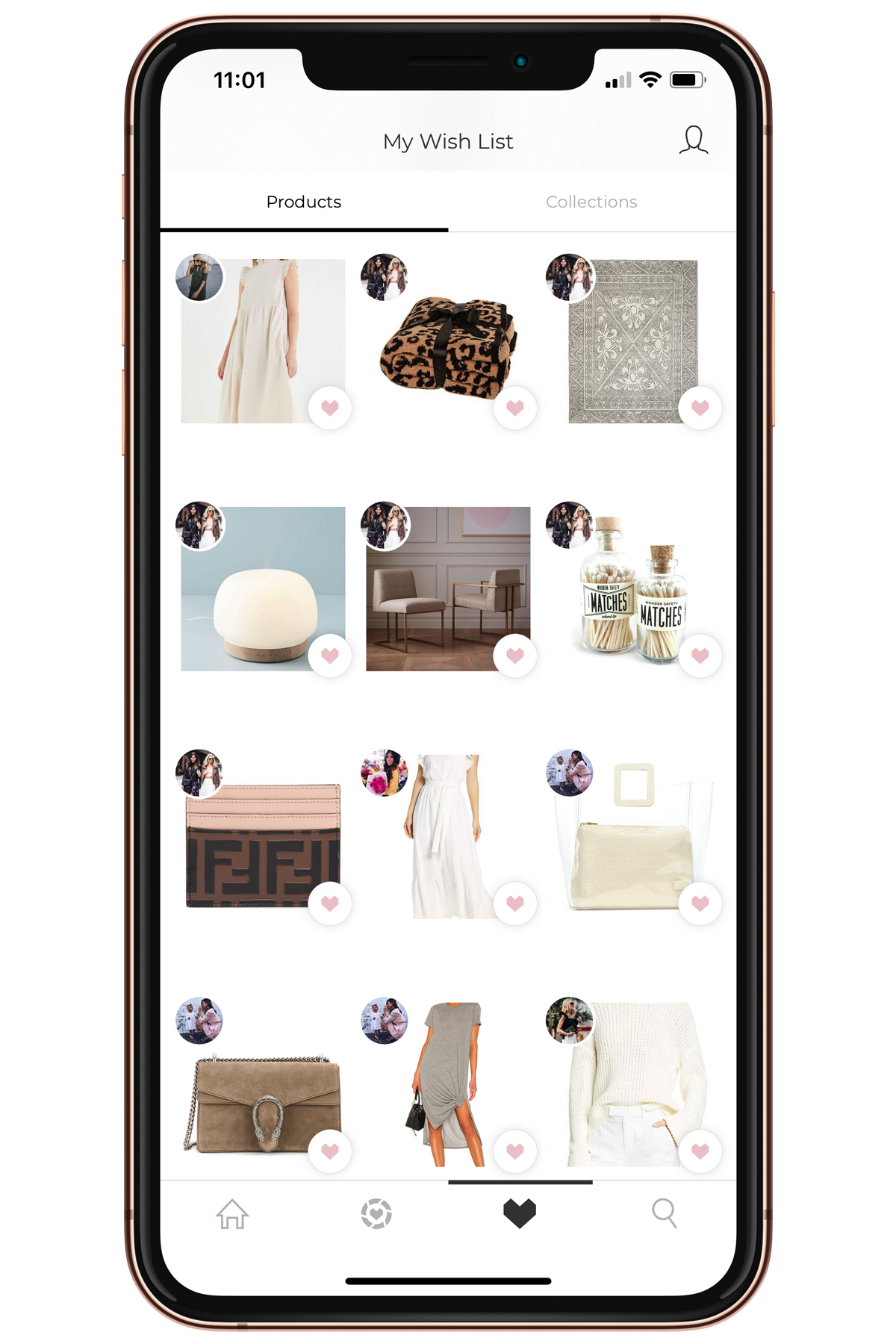 COLLECTIONS
click the + collection button to categorize wish list items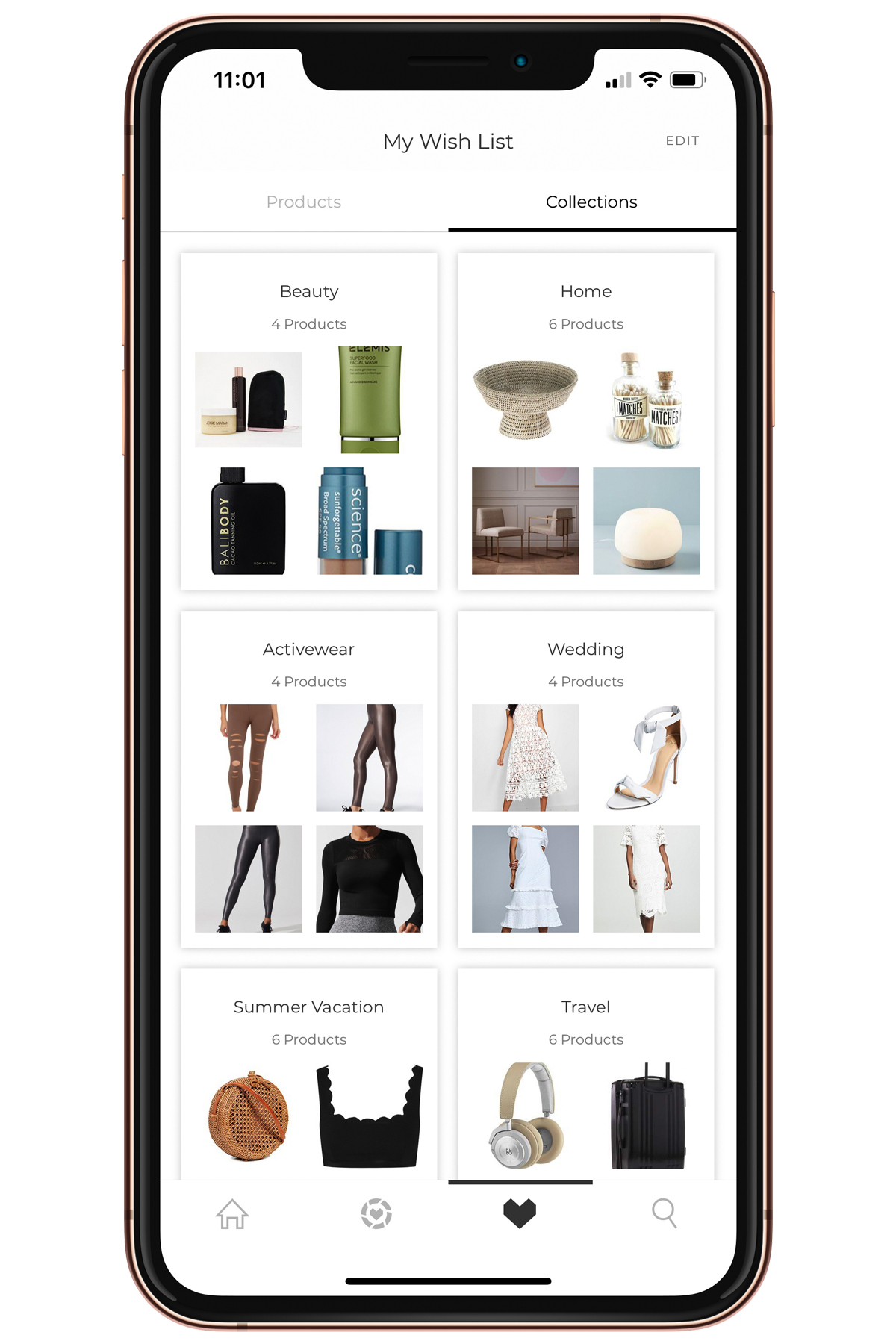 Exclusive Content
I'm constantly adding exclusive content to my profile in the LTK app, in addition to what you see on Instagram. I get so many questions/requests for products throughout the day, so I'm constantly posting exclusive content within the app. It could be anything from sale roundups, details of outfits, never-seen-before home interiors, just to name a few. I post anything from fashion & fitness to beauty & home.
Helpful Tips & Tricks
Due to the amount of messages I receive, it's not always possible for me to get back to you immediately. However, 9 times out of 10 the answer to your question is already in the LTK App. I update the app frequently, so if there is something specific you're looking for, search the app first! If you can't find it, you can always use the search function here on my website! Of course I'm always happy to answer your DMs, but keep in mind it might not be immediate.
What Are Secret Giveaways?
You may have noticed I started secret giveaways within the LTK App. Every giveaway/prize is different from the last. In order to be entered you have to be following me in the LTK app. One of my exclusive posts will have a caption stating *Secret Giveaway* with the details on how to enter. I thought it would be a fun way to give back to you guys and thank you for all your support over the years. Giveaways could be every day or once a week and you could win anything from a $10 Starbucks gift card to a trip to your favorite city! You'll just have to keep following me in the LTK App for the chance to win!