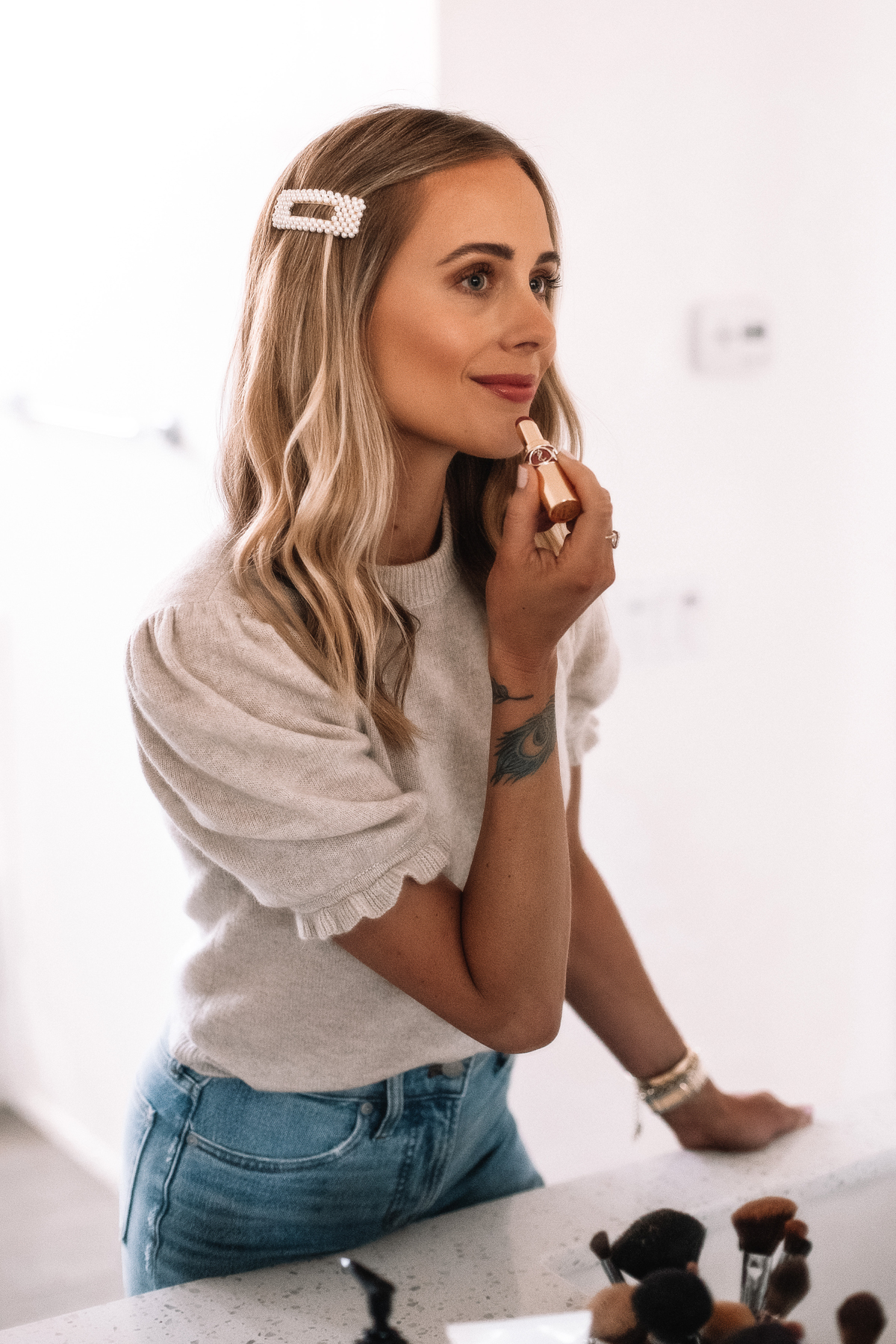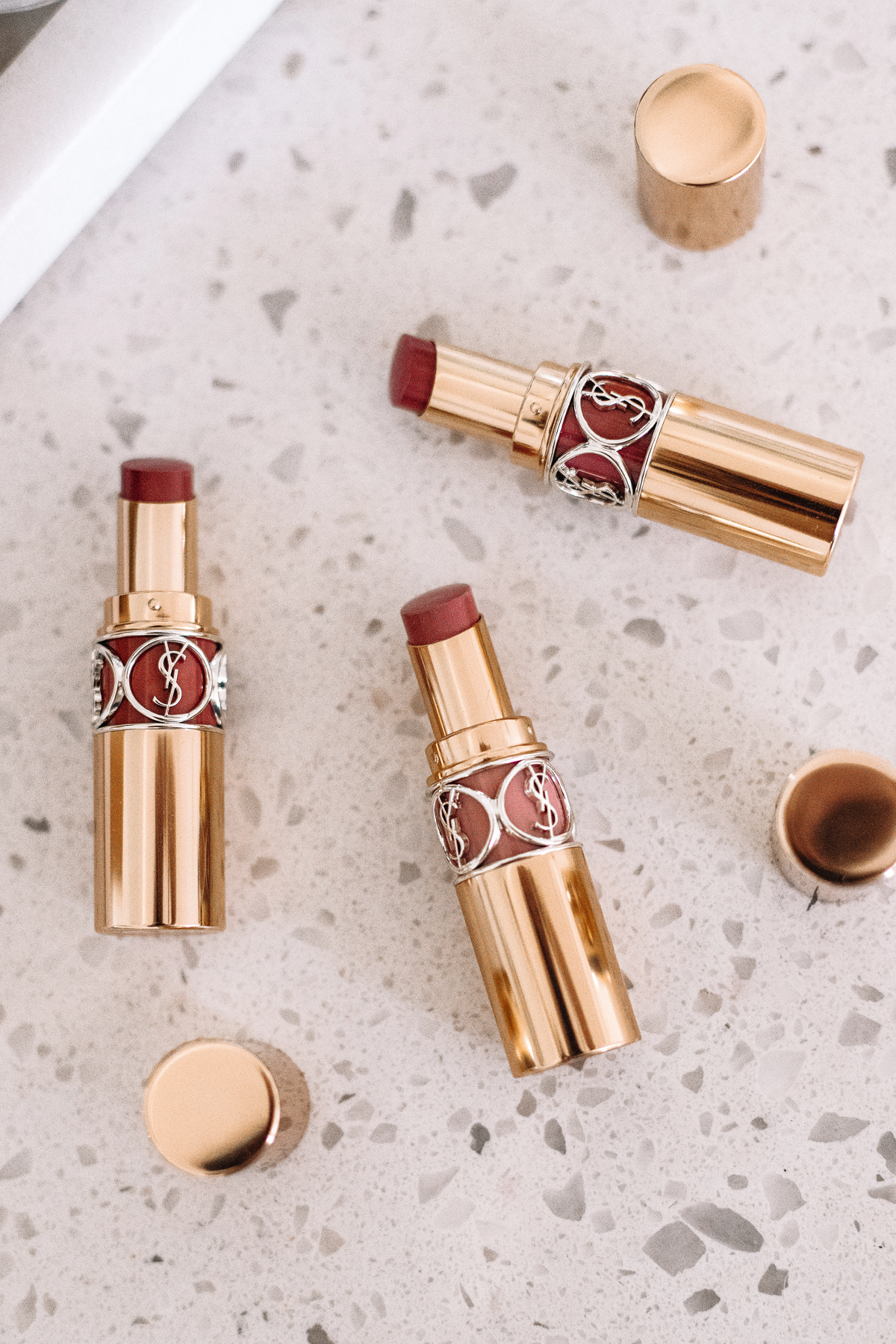 We put chapstick, lipstick, and gloss on daily but have you ever stopped to think about the quality of the lipwear you love? Truthfully, I've never given it much thought. If a lipstick works, it works and if it doesn't, I move on. However, after trying YSL's Rouge Volupte Shine Lipstick, my entire outlook when it comes to my lips has shifted!
Your lips are just as sensitive as the rest of your face, so why wouldn't you want to treat them just as gently and with ingredients you know your skin responds happily to? This YSL lipstick is unlike any I've tried before. I bought the #44 Nude Lavalliere (light pink), #86 Mauve Cuir (dark neutral), #88 Rose Nu (berry neutral) and love them all equally so fair.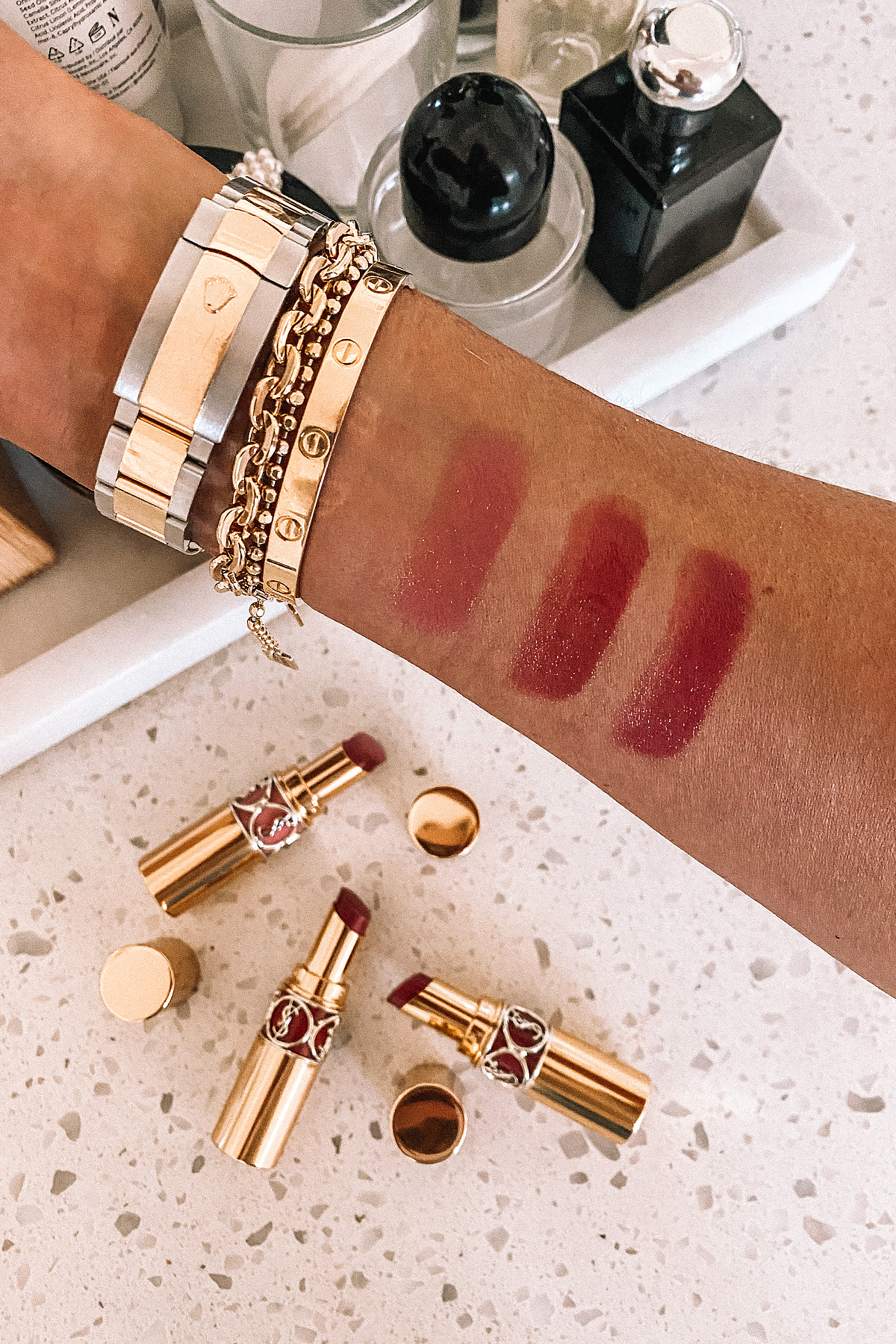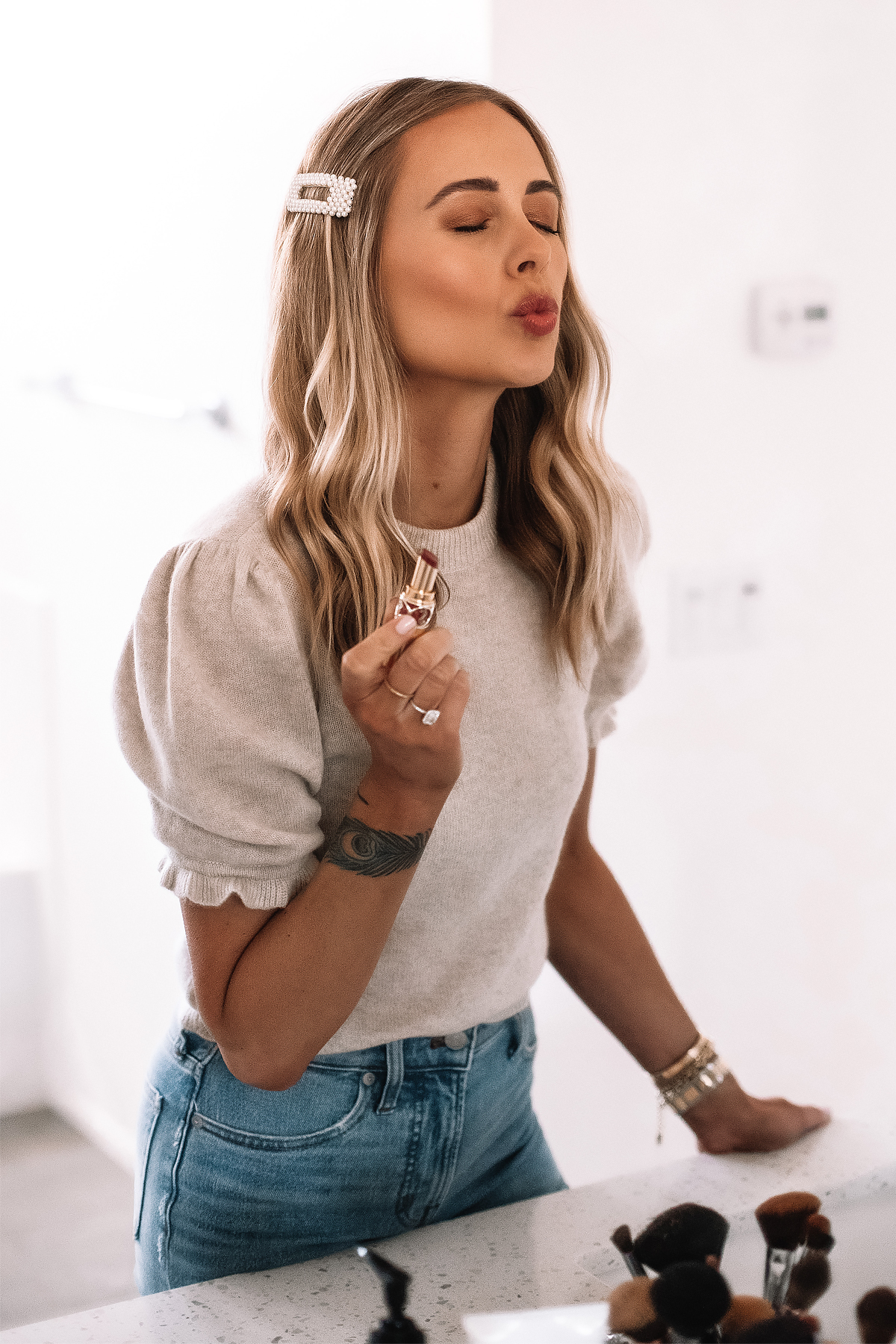 (Swatches left to right: #44, #88, #86)
Made with a hefty dose of hyaluronic acid (yes! The same one that's in so many incredible skincare products), the Rouge Volupte Shine's main purpose is to not only look beautiful on your lips but retain moisture and keep your lip tissue hydrated, which means this lipstick goes on so smoothly—it's like magic. That smooth application also has to do with the fact that this YSL lipstick is 65% oil, resulting in a deep, hydrating texture that delivers the shine we all want when we put on our lips. In fact, the oils in the Rouge Volupte Shine lipstick are so effective, women have reported a distinct difference in their lips' nourishment after a month of use!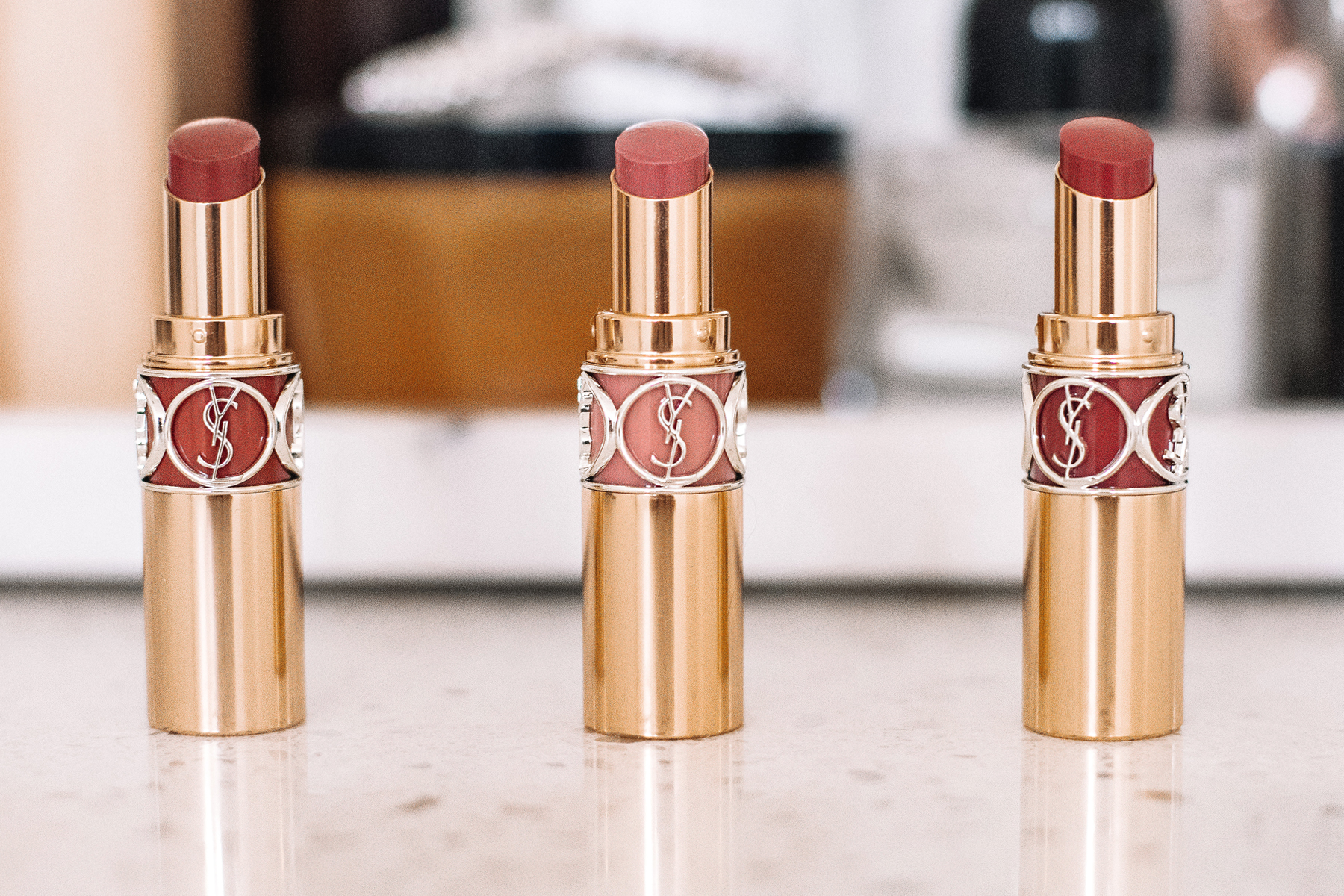 (Left to right: #86, #44, #88)
All that plus the antioxidants derived from the natural extracts of pomegranate and rosemary found in this lipstick make it as luxurious as your face creams and serums if not more so! There's a reason this lipstick has an almost 5-star rating with over 1,000 reviews on Sephora: it's that great. Treat your lips to YSL lipstick before the Sephora Spring Savings Event is over on May 1 (for Rouge)!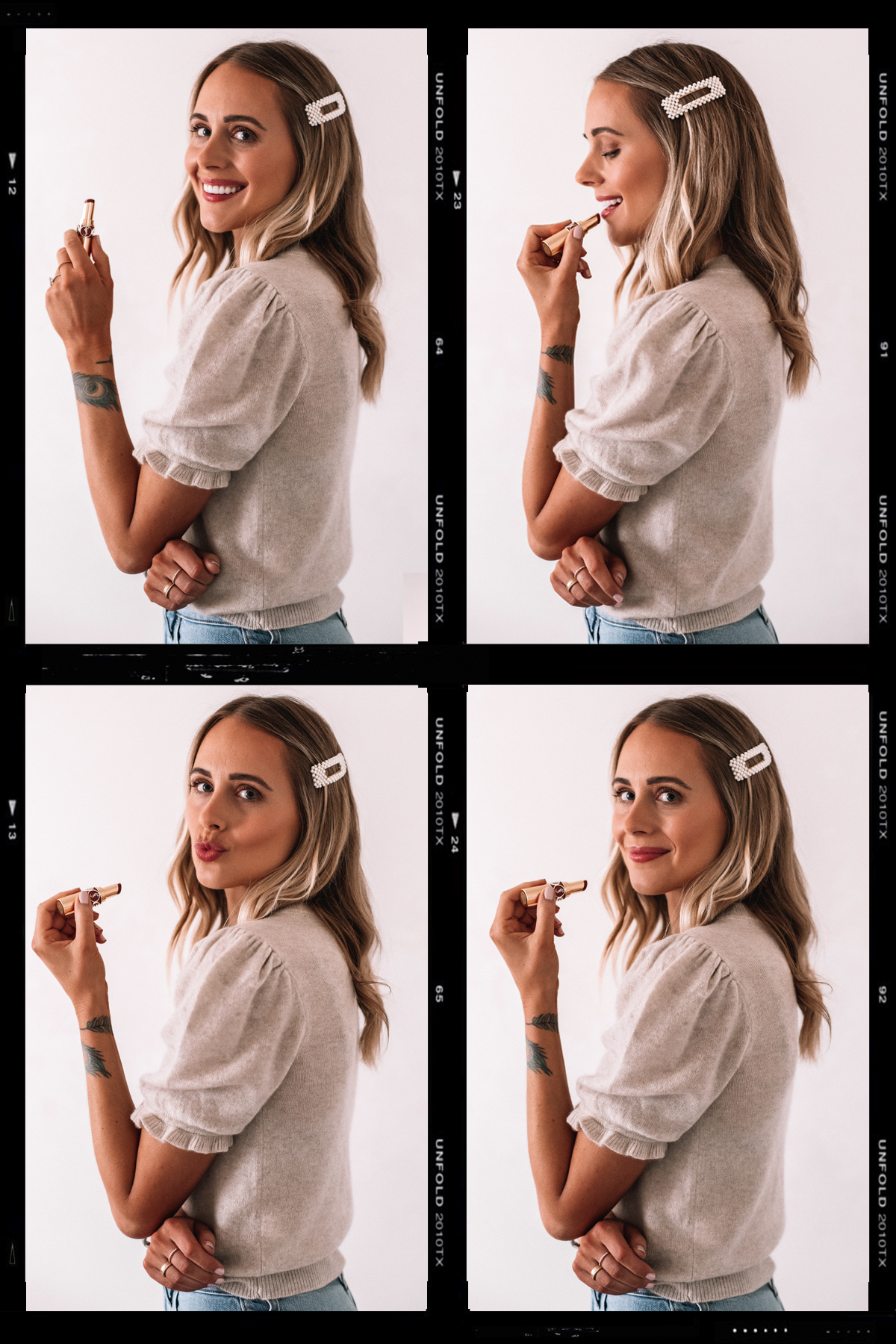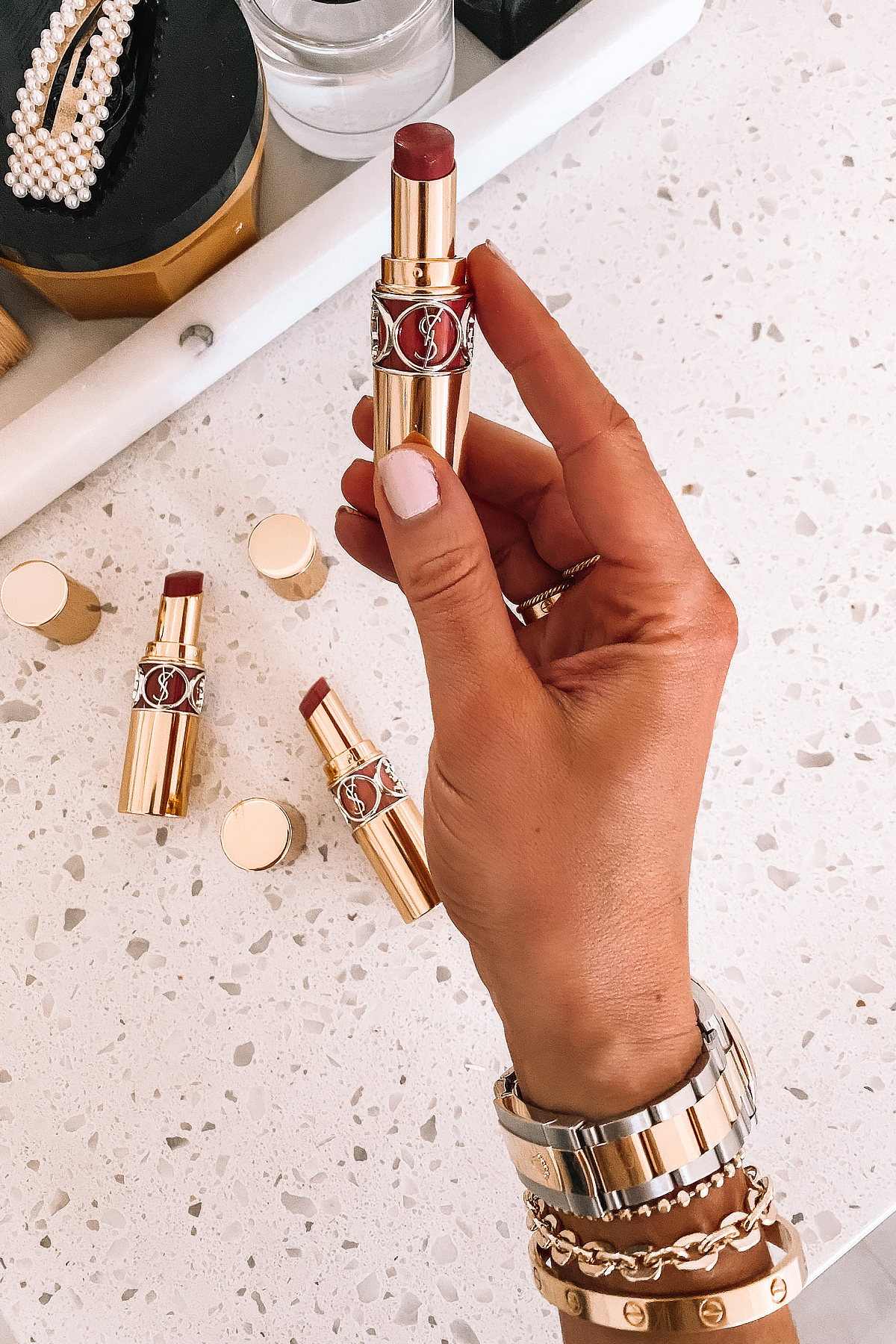 A special thank you to YSL Beauty for sponsoring this post. All thoughts and opinions are my own.