If you're wondering if Golden Goose sneakers are still "in," the answer is that they never were "out" and probably never will be! Golden Goose sneakers are just the most classic fashion sneakers and, because they offer so many different styles, you're almost guaranteed to find a pair that really speaks to you and your personal style. I own quite a few pairs and am constantly reaching for some to wear with my jeans and dresses, so I wanted to offer you 5 tips for deciding on and buying yourself a pair of Golden Goose sneakers!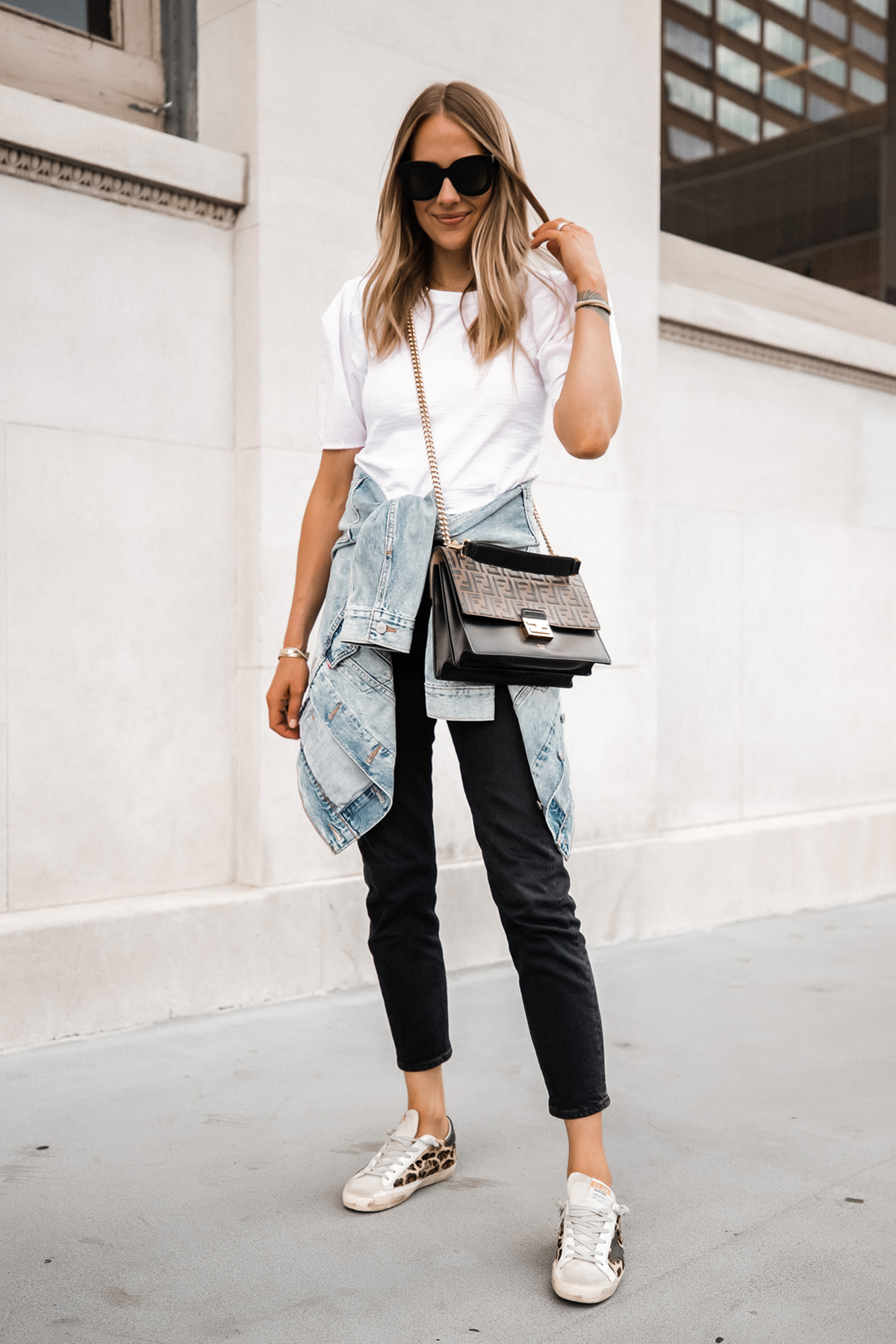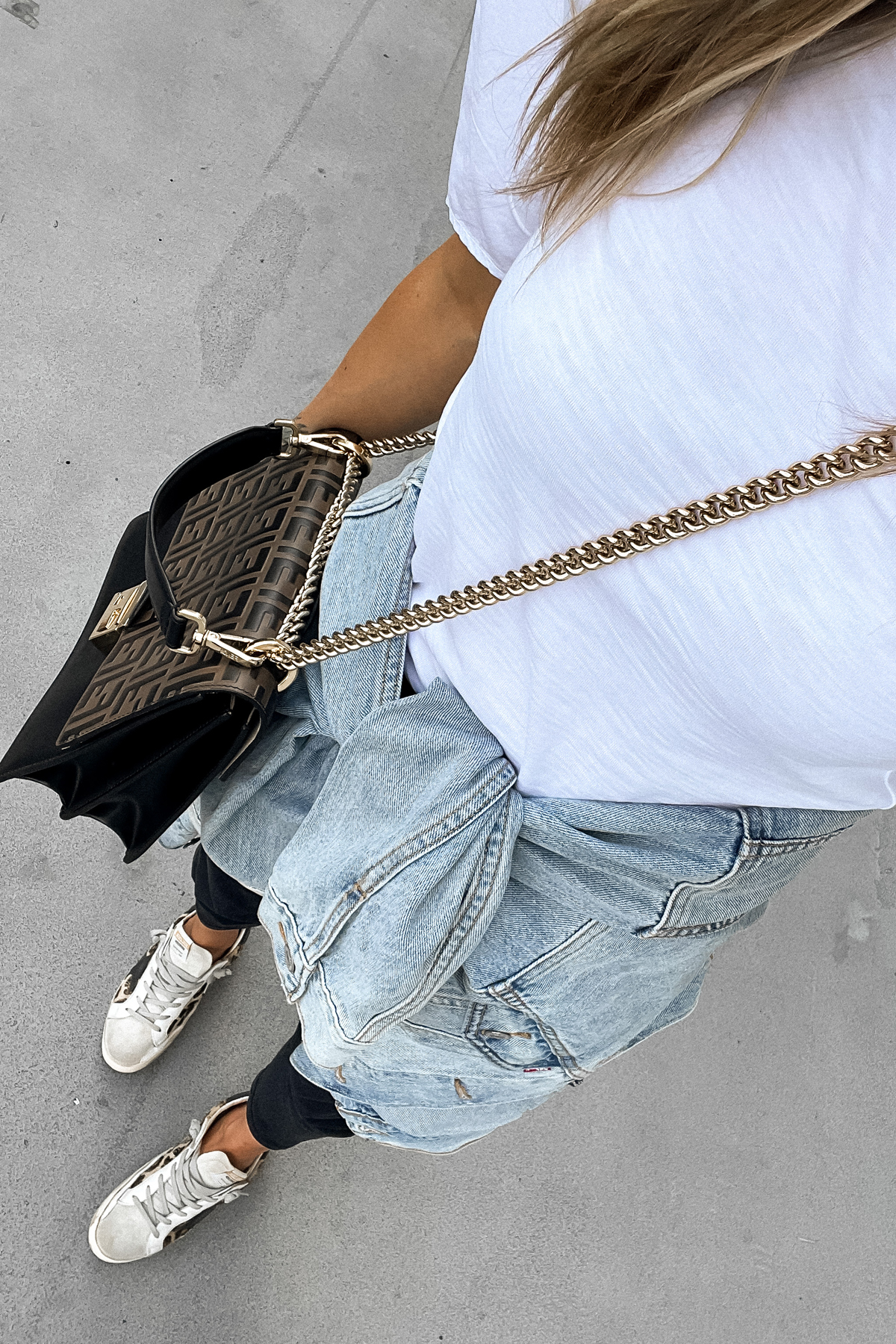 Tip 1: Decide on Style
Golden Goose sneakers are available in several different styles, the most popular being Purestar, Super-Star, Mid-Star, and the high tops. Deciding which style you're going for will help your process of elimination so much! Are you a Golden Goose with the black star kind of girl or do you want something louder like the leopard Golden Goose sneakers? There is no wrong answer here!
Tip 2: Consider Your Wardrobe
There's no shortage of Golden Goose outfit ideas. The question to ask yourself, though, is are you louder with your wardrobe or do you tend to keep things minimal and monochrome? There are endless Golden Goose color and material combinations. You can get a super straightforward, neutral design or a colorful statement design—it's really up to you and what you know you'll wear more of. When I first bought a pair, someone suggested I start with a neutral pair then, down the line when I was sure I loved them and wore them a lot, to get a more "fun" pair, and I loved that advice!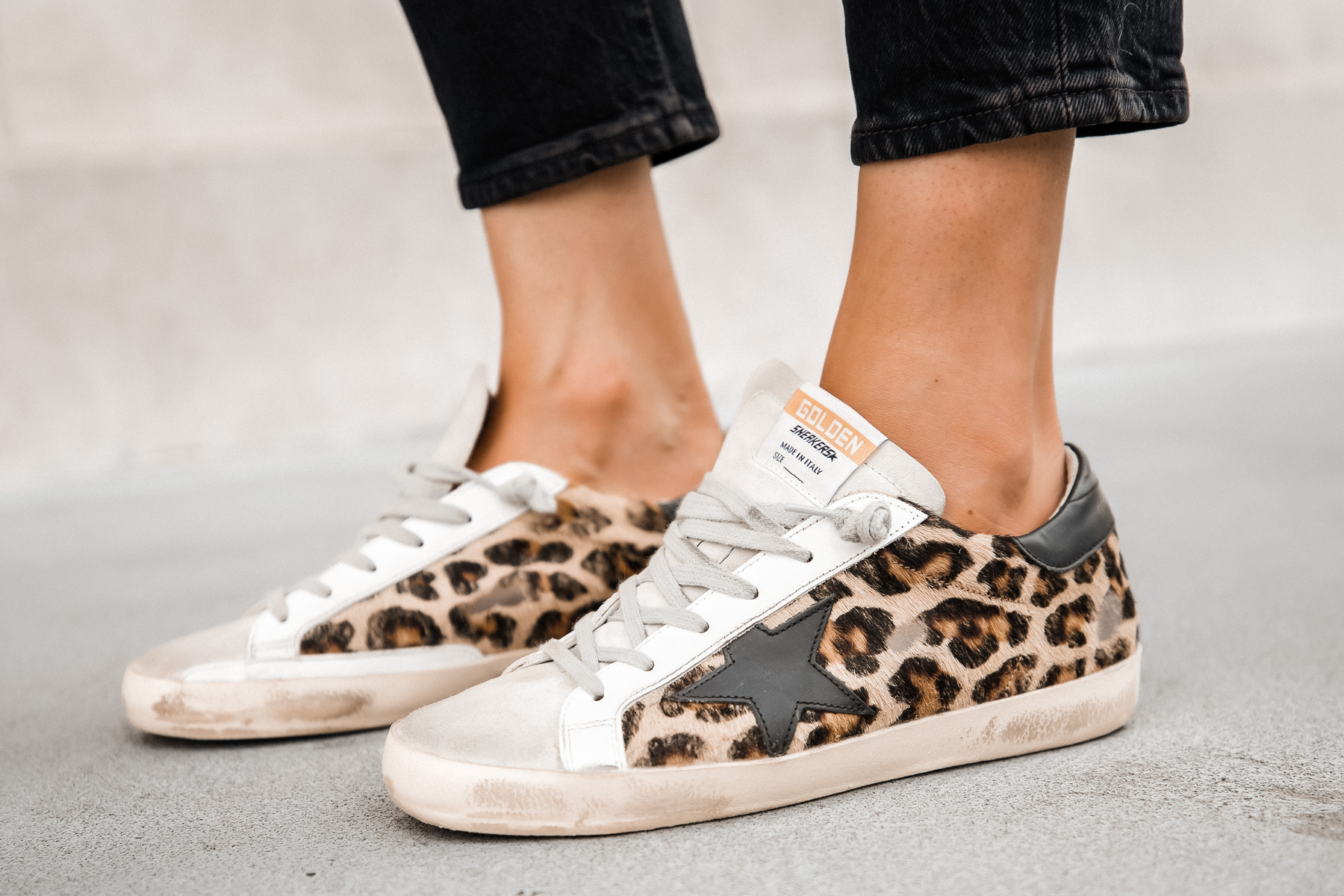 Tip 3: Try to Find Them on Sale
Any designer sneaker is going to cost some money, but if you're patient and look in the right places, there's always a deal to be had! Cettire is the perfect place to find your first (or next) pair of Golden Goose sneakers on sale. They have every style to choose from for discounted prices, so you'll feel even better about your purchase! Golden Goose sneakers are worth it, too. Which brings me to my next tip…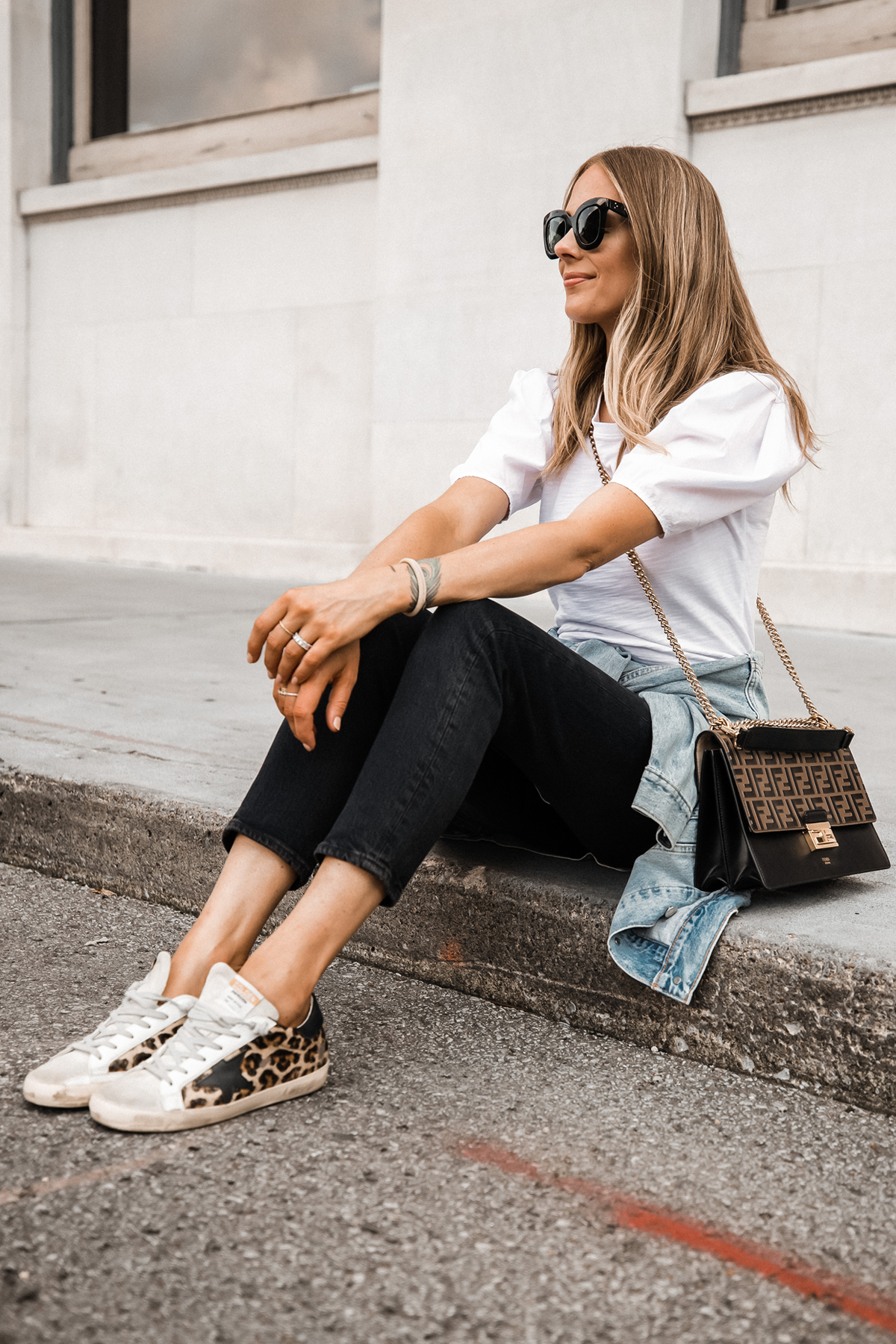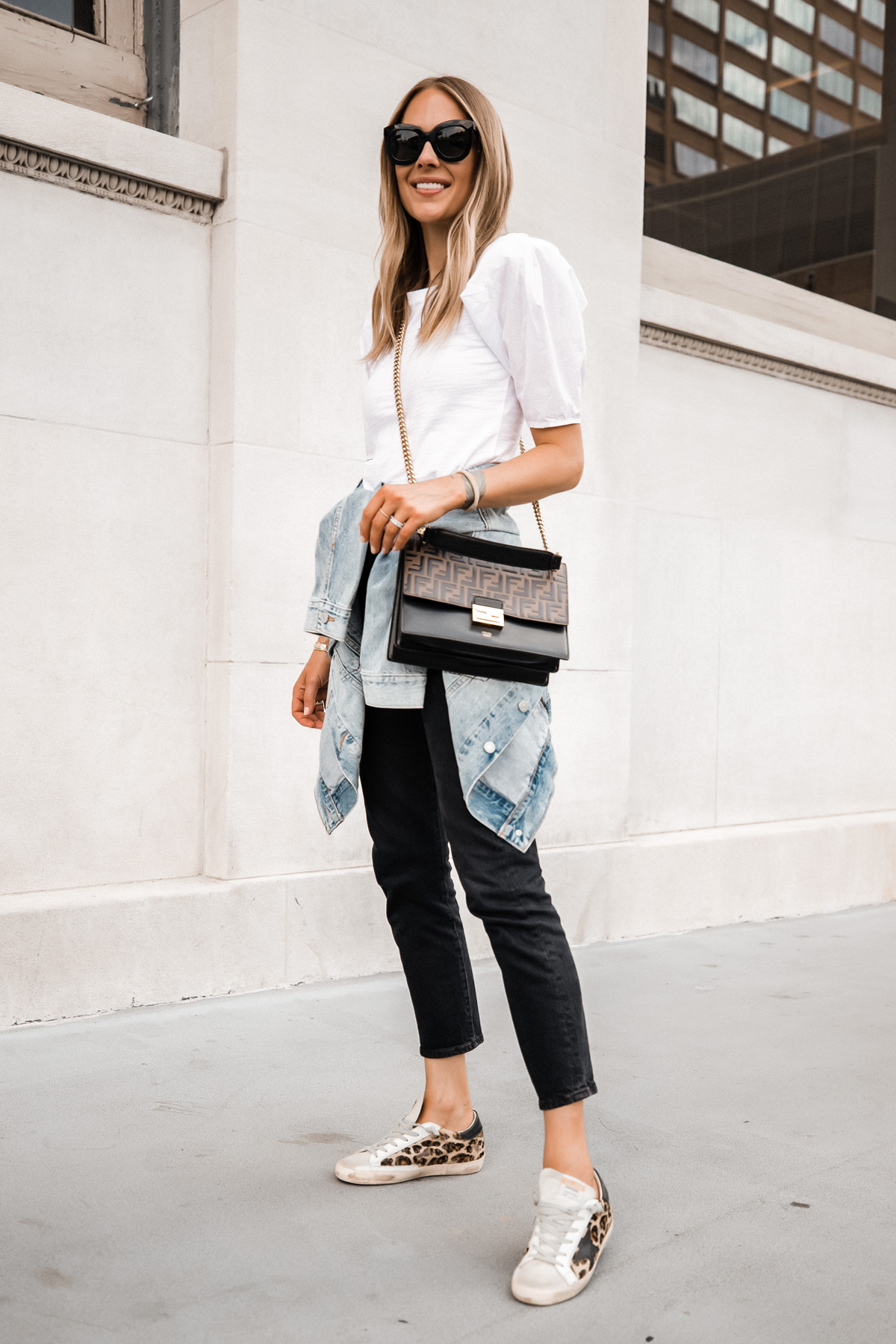 Tip 4: Make Sure They're Authentic
Sites will try to resale inauthentic designer goods, so you always want to make sure you're getting what you think you're getting. Cettire is incredible about giving you what you pay for. They only sell authentic designer items, so you never have to second guess if you're getting the real deal from Cettire.
Tip 5: Wear Them Often!
Once you decide on your pair of Golden Goose sneakers and order them, don't be afraid to wear them on the daily. Any outfit is a Golden Goose sneaker outfit! Sometimes when I get a splurge item for myself, I get too nervous to actually break it in and use it, but don't let these perfect designer sneakers lay in wait. No matter what style, color, or material you get, Golden Goose sneakers go with just about everything,
Outfit details here.
A special thank you to Cettire for sponsoring this post. All thoughts and opinions are my own.
This post may contain affiliate links, meaning when you click the links and make a purchase, we receive a commission.