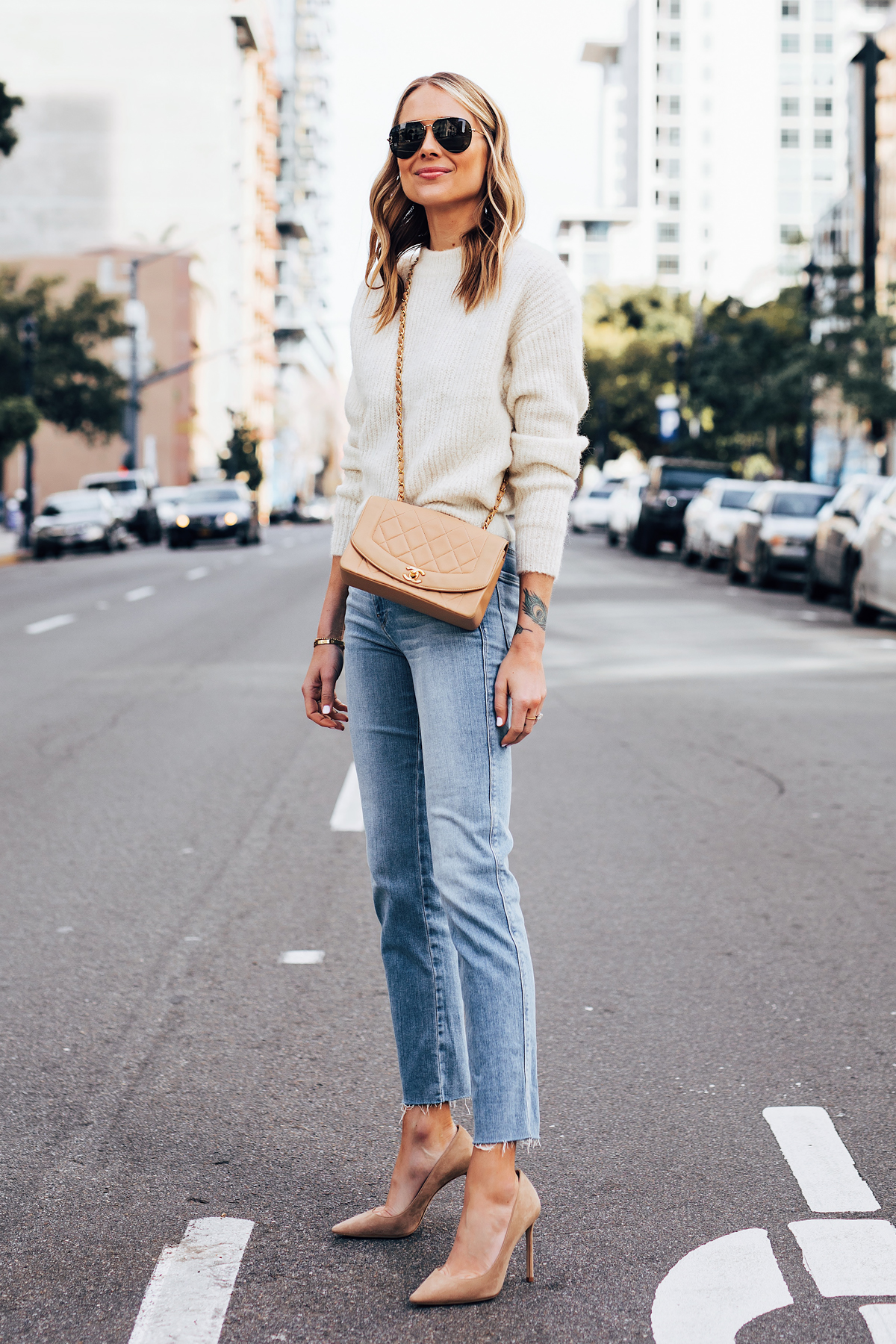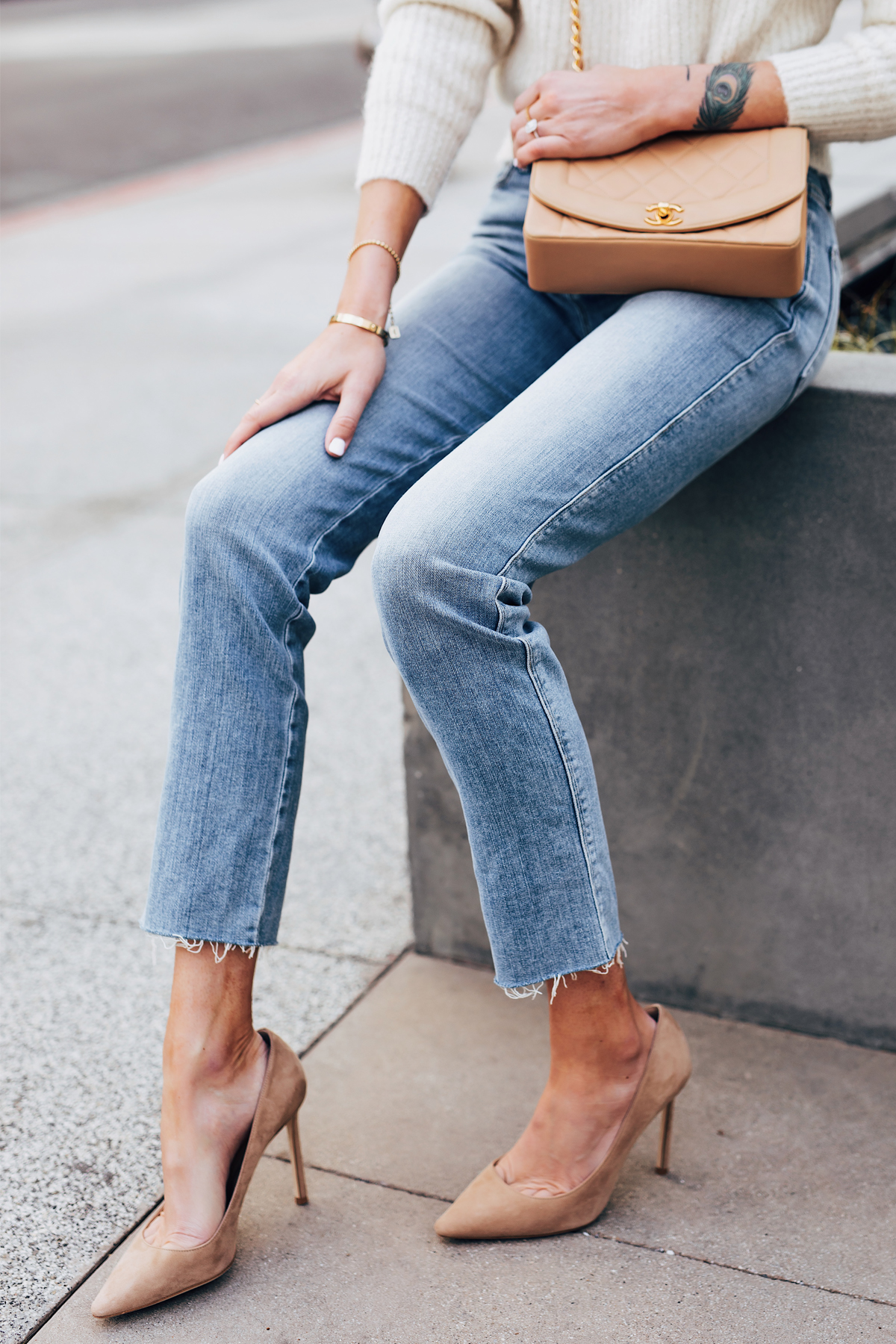 There's a few pieces that I will always invest in when it comes to fashion. When you find those pieces, hang on to them because those investments will last you the lifetime of your closet. Nordstrom always has the best designer assortment, and among their huge offerings right now, they have the go-to necessities that I'm looking for to update my wardrobe this spring. Keeping their selections for years, Nordstrom really understands my essential needs season after season.
Outfit Details
Sweater (size XS) | Jeans (TTS) | Heels (TTS) | Chanel Handbag (similar) | Celine Sunglasses (similar)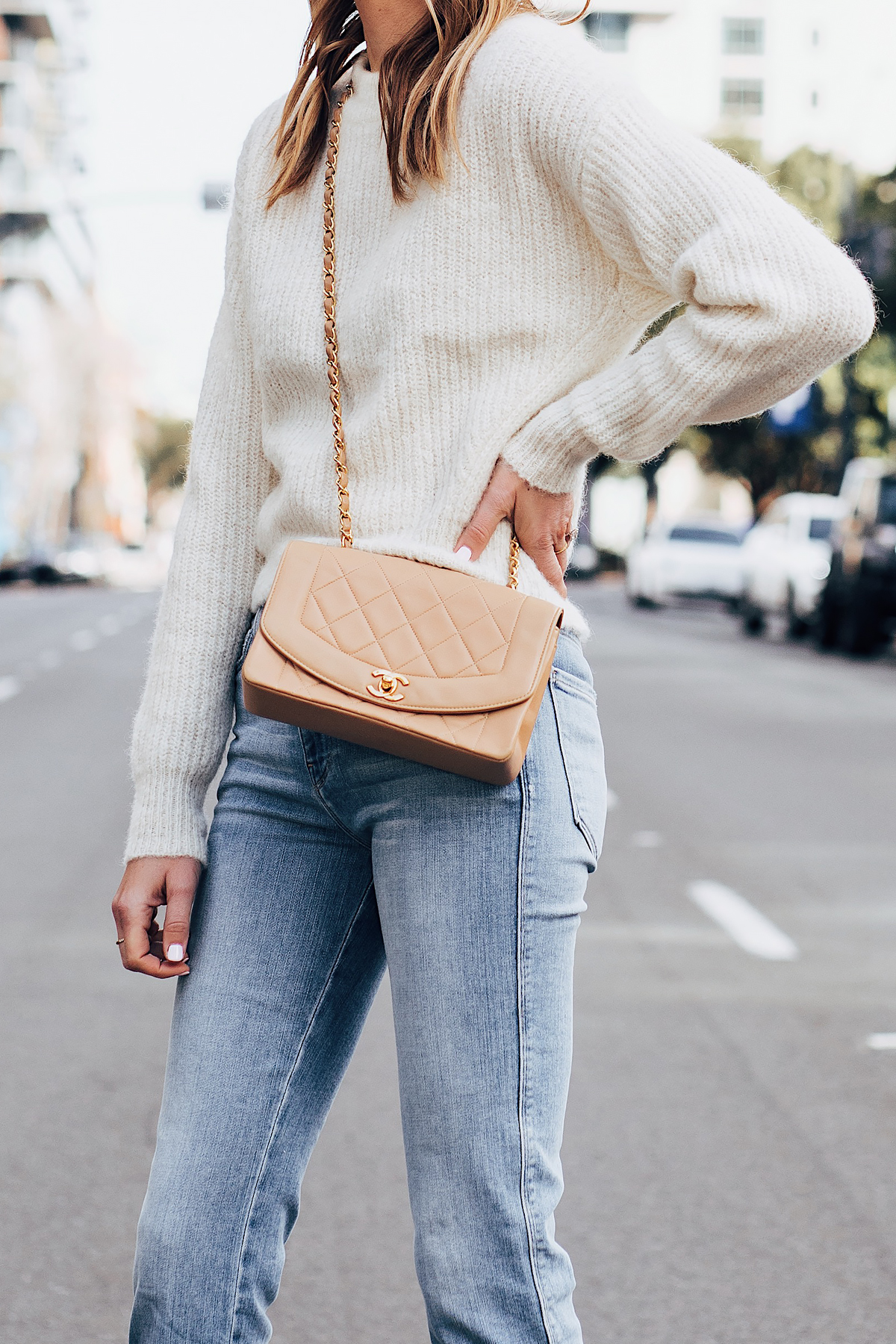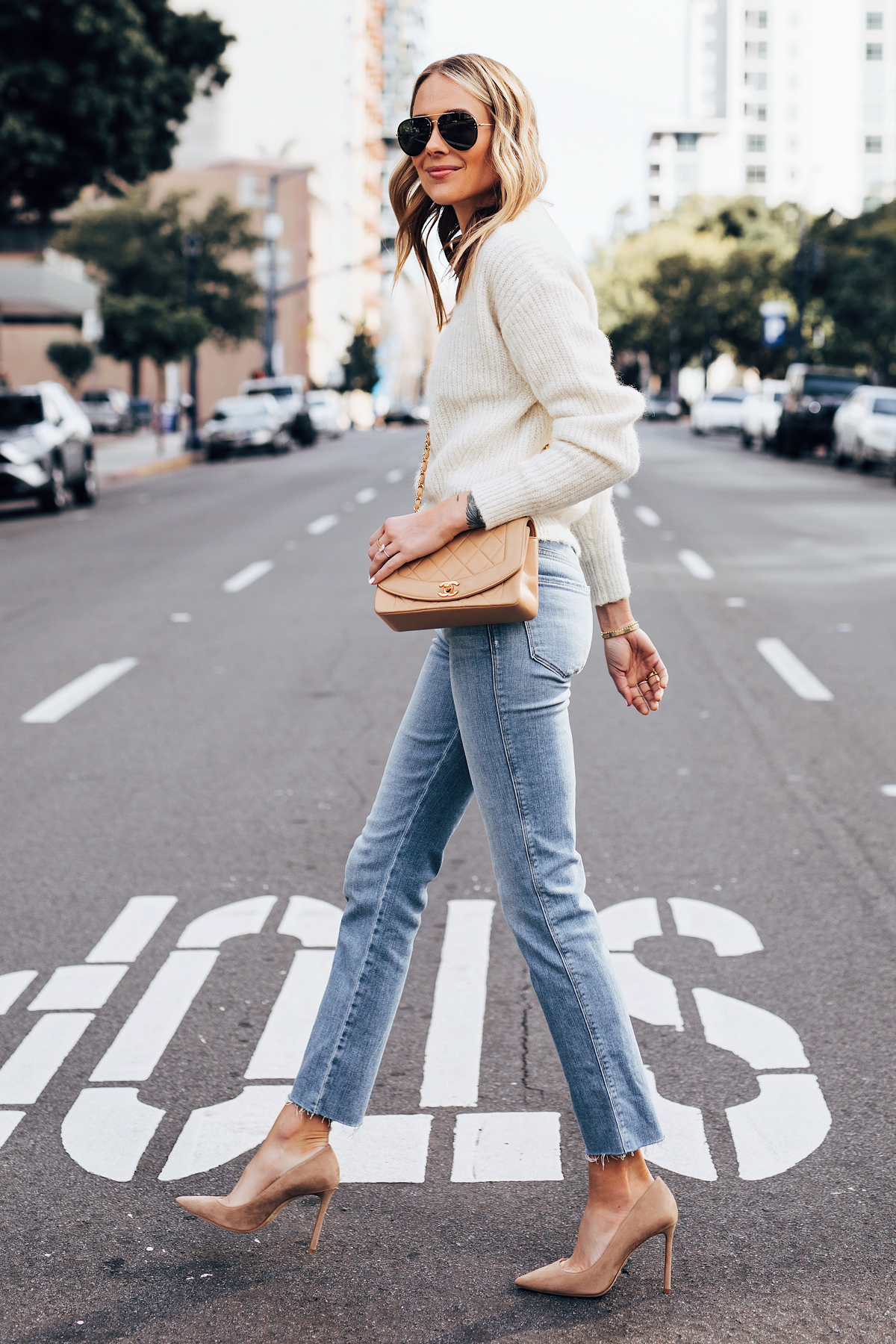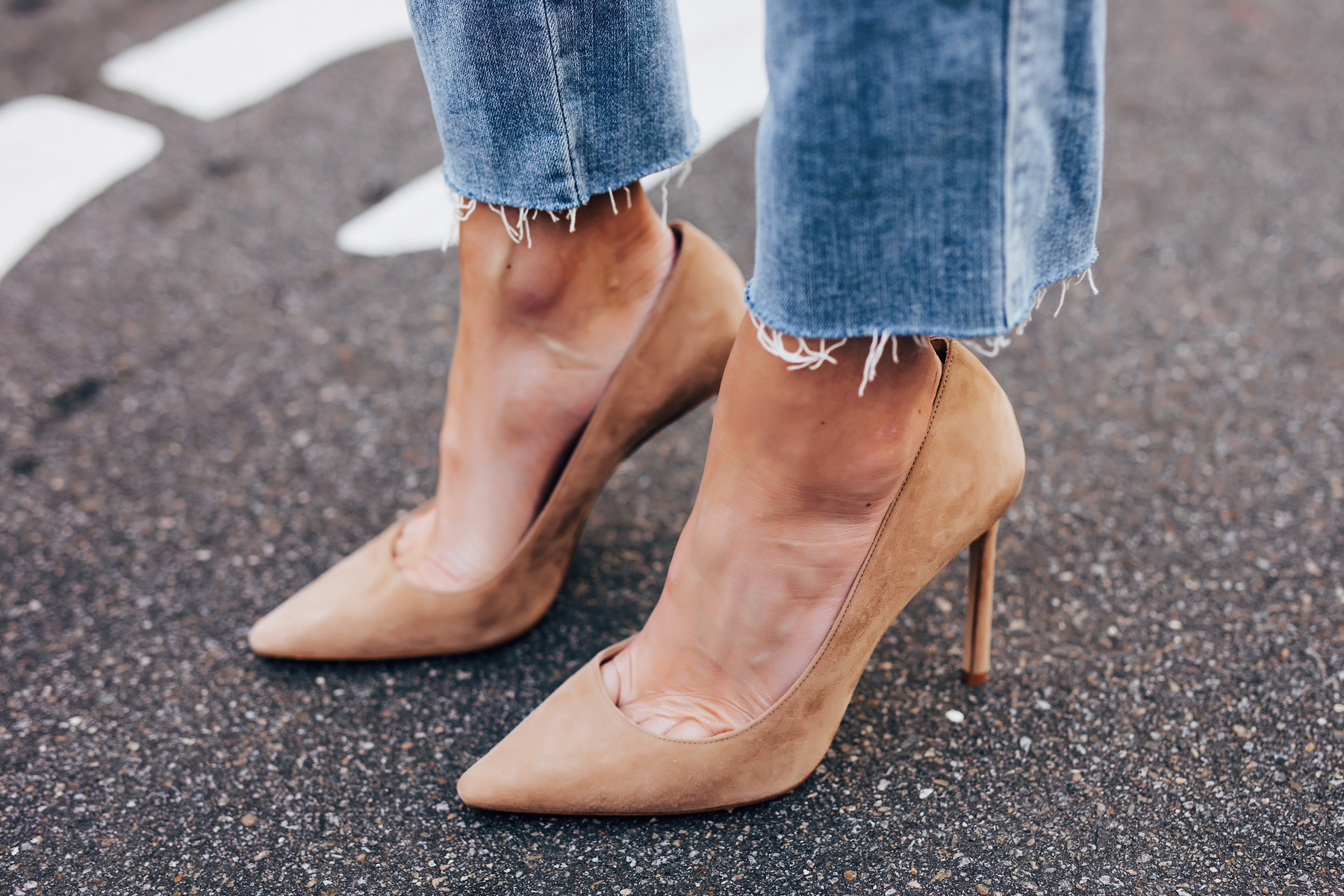 The Perfect Pumps
So let's talk shoes- I've found these Jimmy Choo pumps, my newest shoe addition, to be the easiest things to dress up or down. They're incredibly comfortable, of course, and bring my chic styling to attention with so many different outfits. Getting my shoes to match sometimes can be tricky, and these are a to-die-for investment, not only because they are gorgeous, but they are quality and will last forever. I seriously cannot recommend them enough and I'm so excited to wear them into the spring and summer seasons.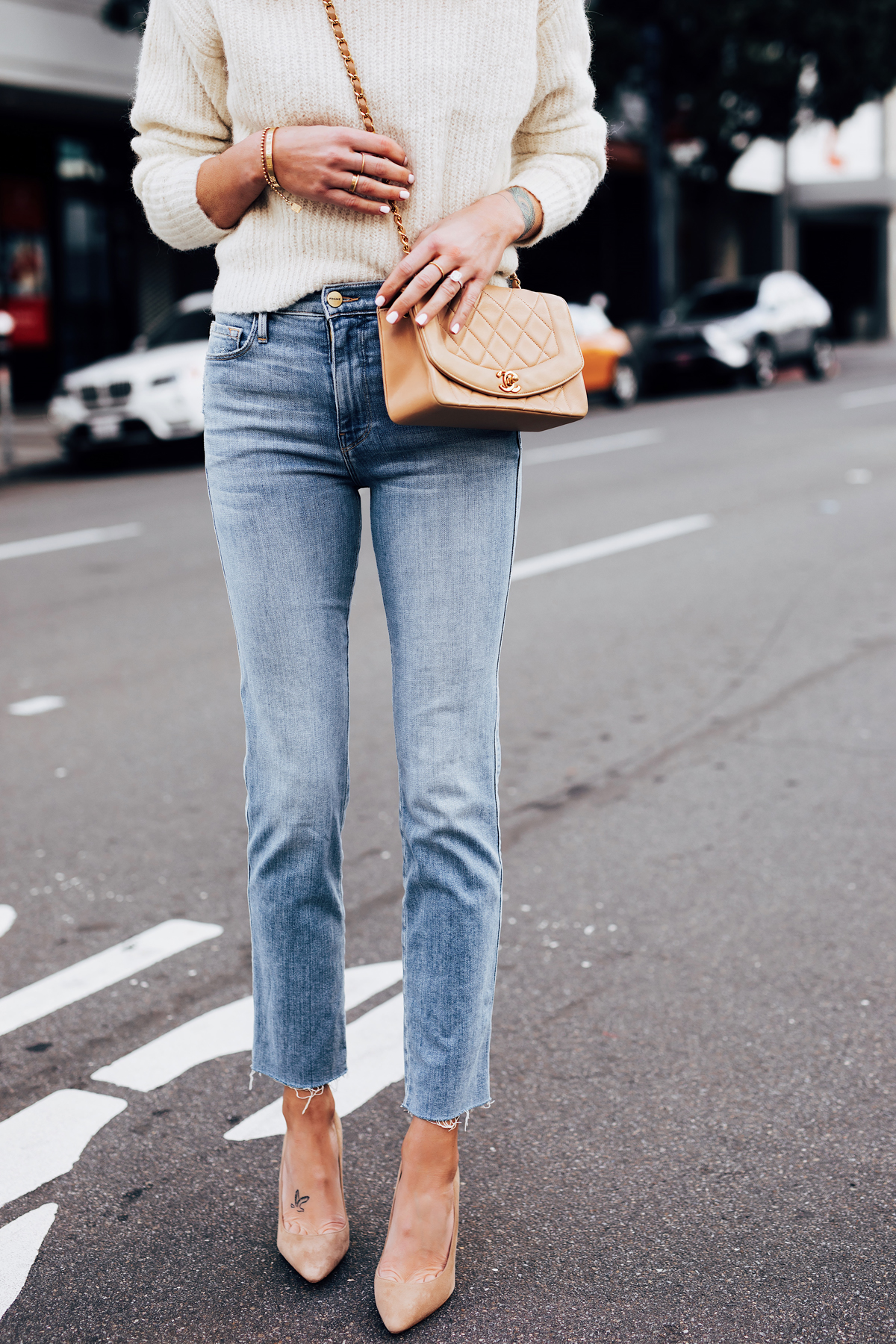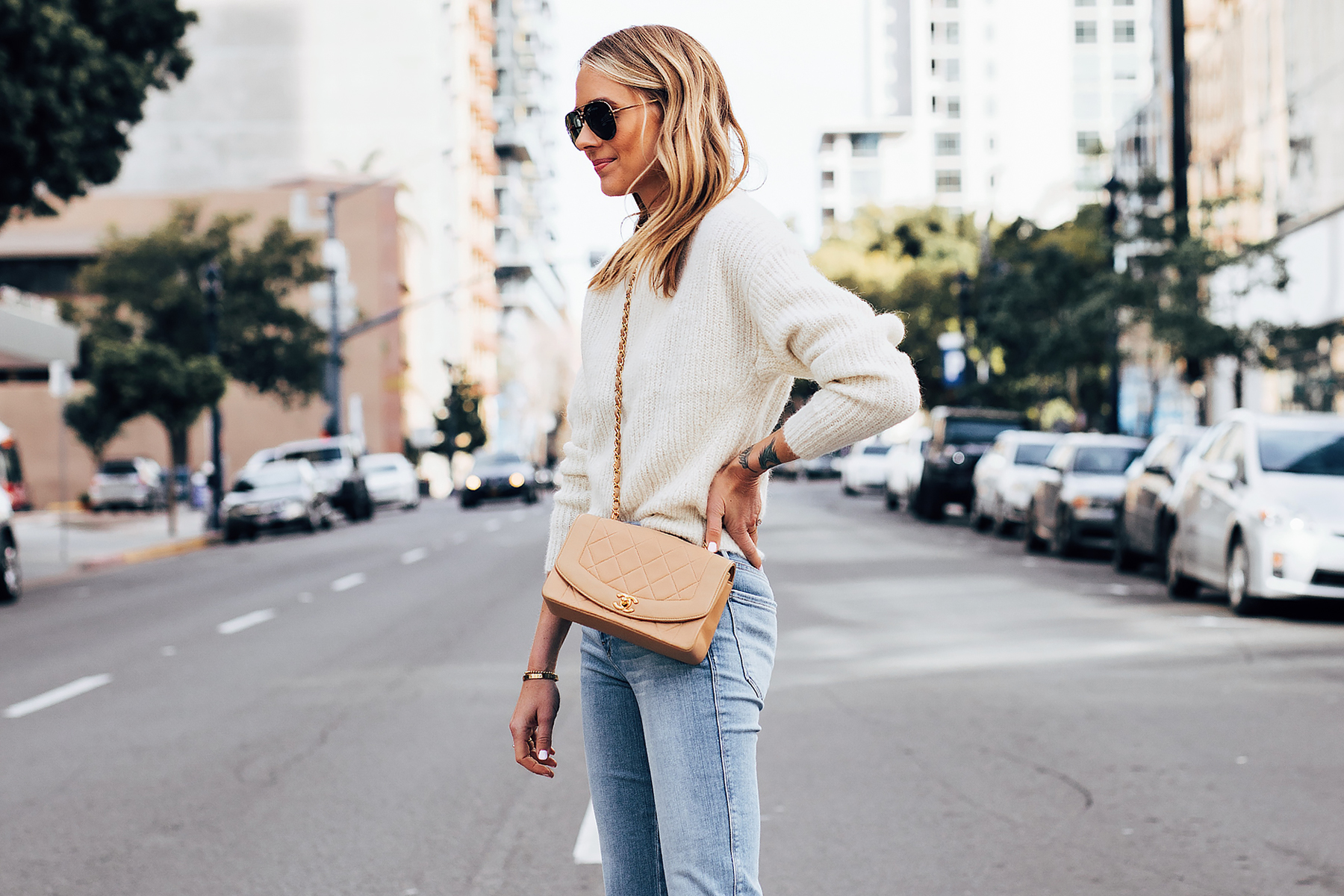 My Favorite Designer Denim
Matching these heels with my new favorite jeans are, as I said before, super easy. As I mentioned in my denim series, these jeans come from a designer style that has won me over. FRAME denim, a designer that I love, has a carefree style that feels perfect with every pair they create and I can't be happier with the way they pair with these and other heels. So many combinations can be made and my wardrobe possibilities are endless! These jeans (and all FRAME jeans), fit amazingly, and for all you tall gals, this is the brand for you! Trust me.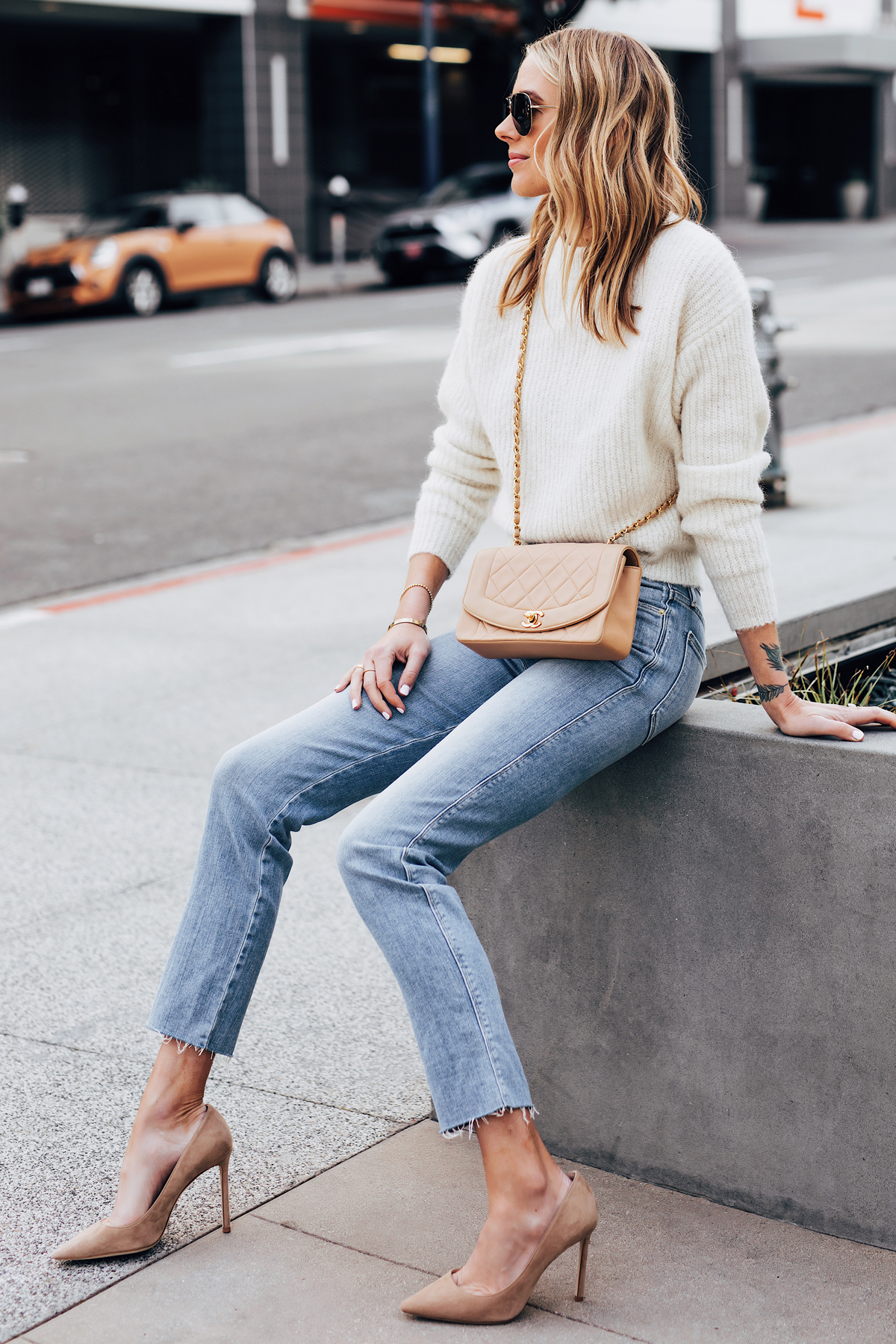 Topping off this phenomenal season transitioning outfit is this gorgeous comfy sweater that drapes delightfully and casually. Friday at the office or a Tuesday date night in early spring are the perfect times to throw this ensemble on, and every time in between is great too. This look is chic and clean, making the elevated neutrals from this outfit stand out amazingly.
Shop the Post
A special thank you to Nordstrom for sponsoring this post. All thoughts and opinions are my own.
Photos: Arielle Levy