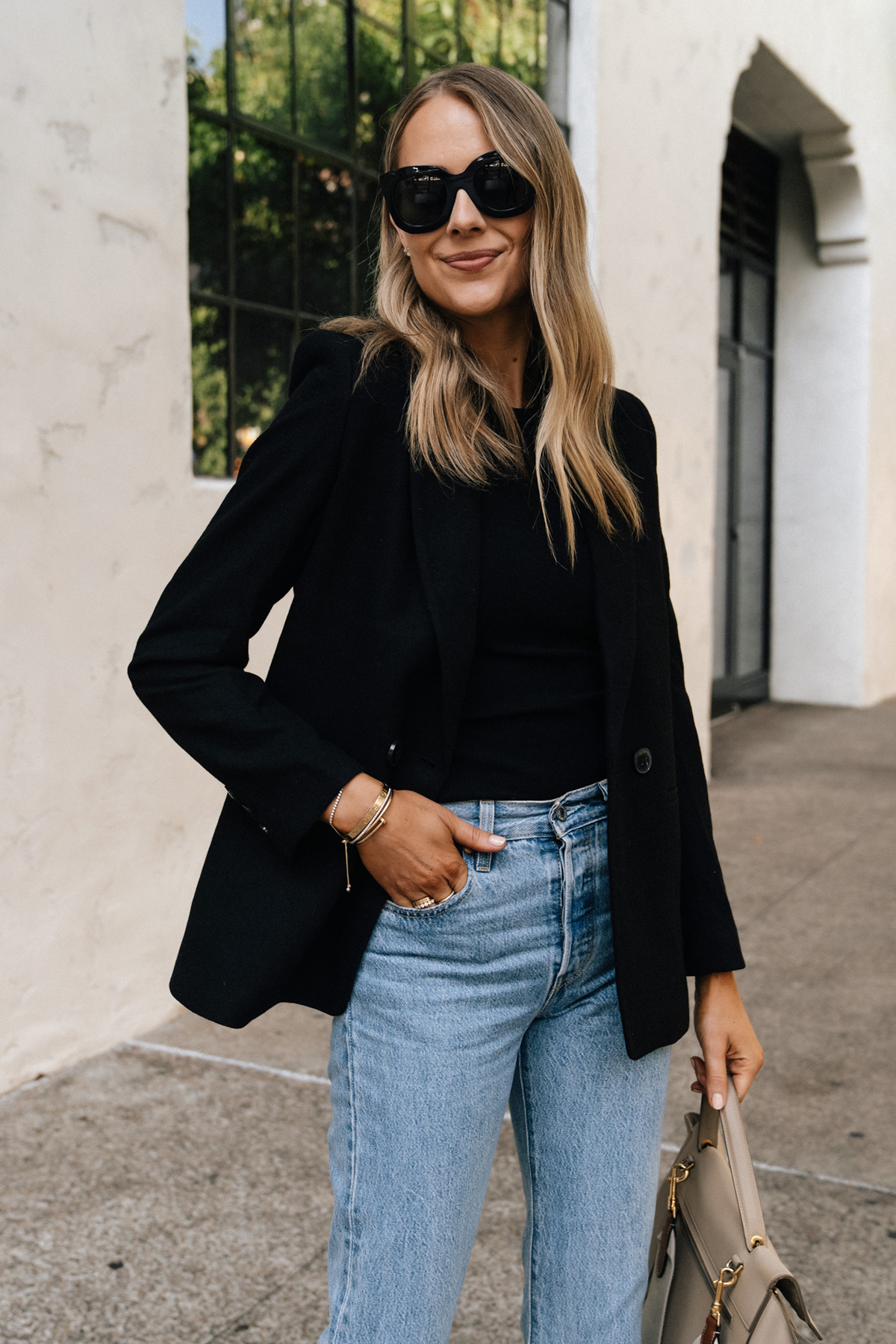 The weekend is upon us, and if you're looking for weekend outfit ideas, I've got just the one for you.
You can really never go wrong with a black blazer with jeans and sneakers. Black blazers are like the dry shampoo of clothes—they instantly make your look fresher and cover up not-so-perfect aspects that you're too lazy to deal with at the moment (i.e. maybe a super small stain somewhere or your favorite t-shirt that has a tiny hole in it). Casual blazer outfit options are endless when you have a blazer that fits how it should, too. I love this version from Anine Bing. It's called the Madeleine Blazer and is double-breasted, mid-length, long sleeves, and front pockets—AKA the perfect classic blazer. I featured it in my fall capsule wardrobe, so you can expect to see me wearing it all season!
When it comes to how to style a black blazer with jeans, I took the simple route for this look. I put on my favorite black tank, threw the Anine Bing blazer over it, pulled on one of my favorite pairs of Levi's, and topped it all off with the best Veja V-10 sneakers to create a perfect black blazer women's outfit. The best part? Half of this look is included in my fall capsule wardrobe, so I barely had to lift a finger to put it together!
Keep scrolling for 10 more ways to style the black blazer!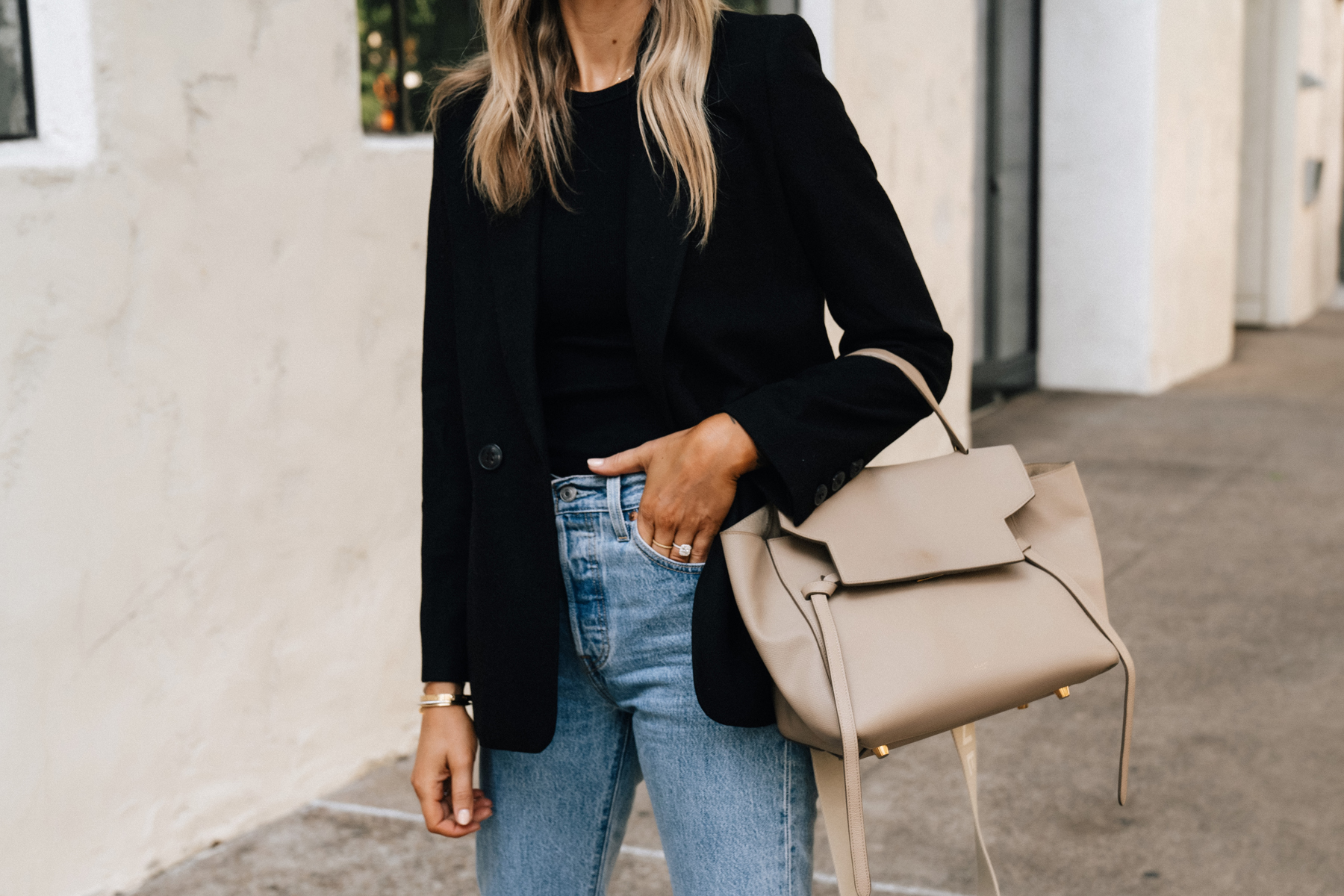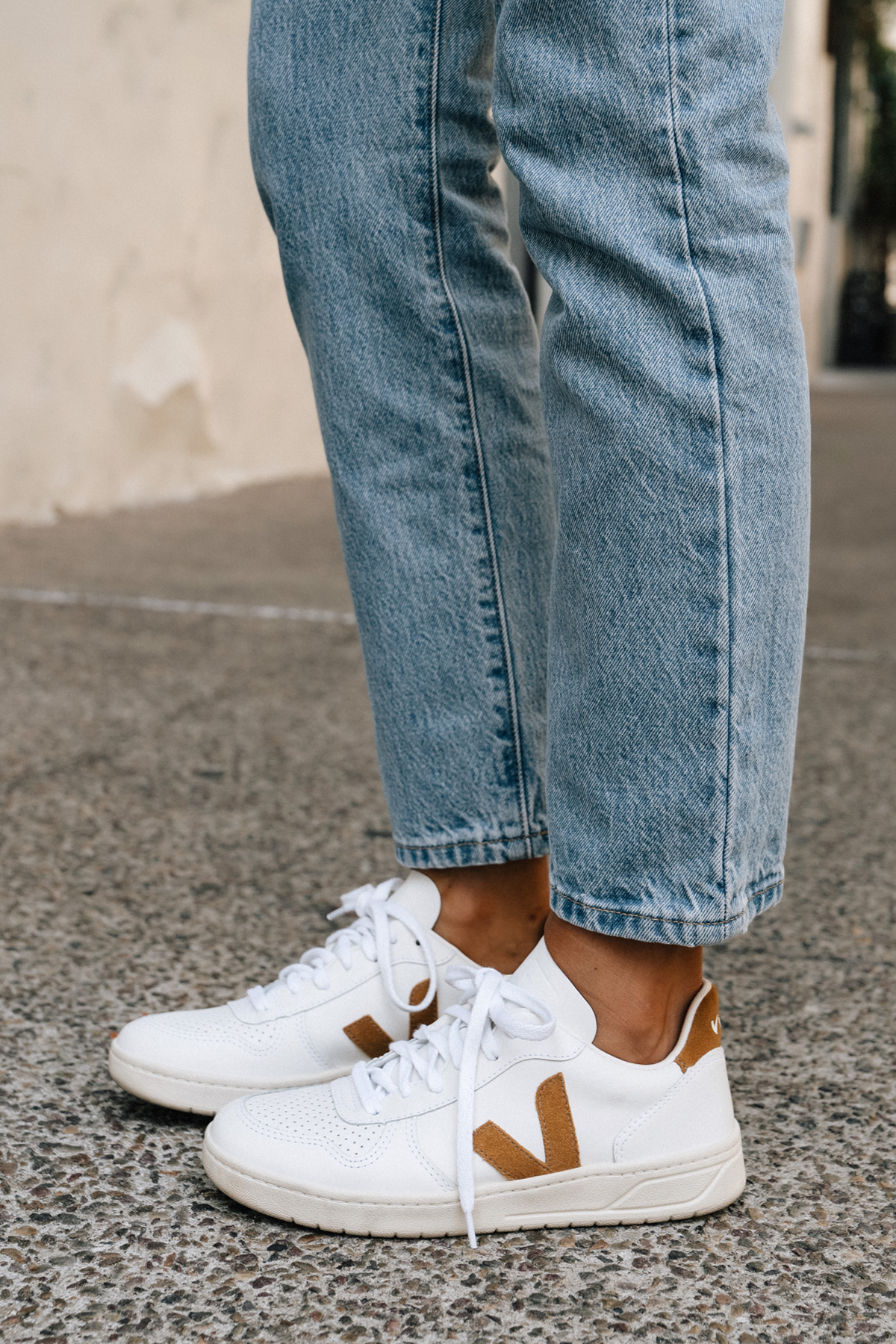 Photos: Arielle Levy
This post may contain affiliate links, meaning when you click the links and make a purchase, we receive a commission.