Welcome to the 2019 Fall Capsule Wardrobe! I have selected a few styles that I feel like are the perfect additions to your closet to get you through the fall season. I have styled all these pieces 3 ways to create a casual look, dressy look, and fall look. However there are so many more ways you can wear each of these items by mixing and matching other pieces from the fall capsule, as well as the Essential Capsule Wardrobe. The Essential Capsule Wardrobe should be your closet foundation, and the fall capsule should be the key-season items to mix in to build upon your outfits. Keep following as I'll continue to share more ways to wear the items below through out the season!
1. Tan Leather Jacket
Leather and suede jackets are my favorite item to purchase during the fall season. They are the perfect layering piece and outfit completer. I always stick with neutral colors so that I can pair them back to anything in my wardrobe. Last season I was eyeing this gorgeous tan leather jacket from Madewell and decided to hold off because I already had a few tan suede jackets. Let me tell you, they are totally different and I'm so glad I finally got this one. Yes, its an investment, but as you can see I've already styled it a few ways and there are so many more ways it can be worn. I'll keep sharing my favorite ways to wear the tan leather jacket. Trust me, you'll be happy once this is in your closet!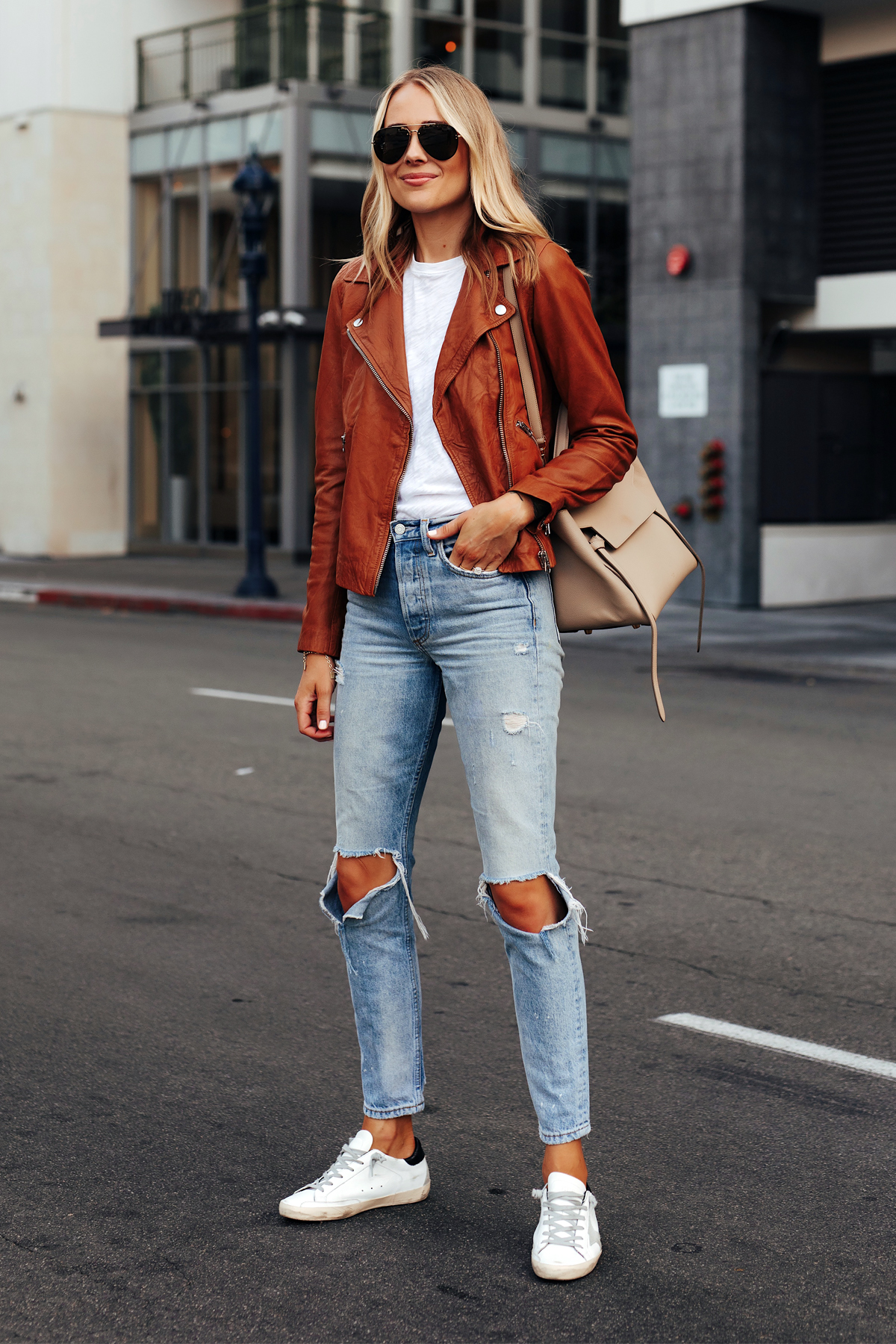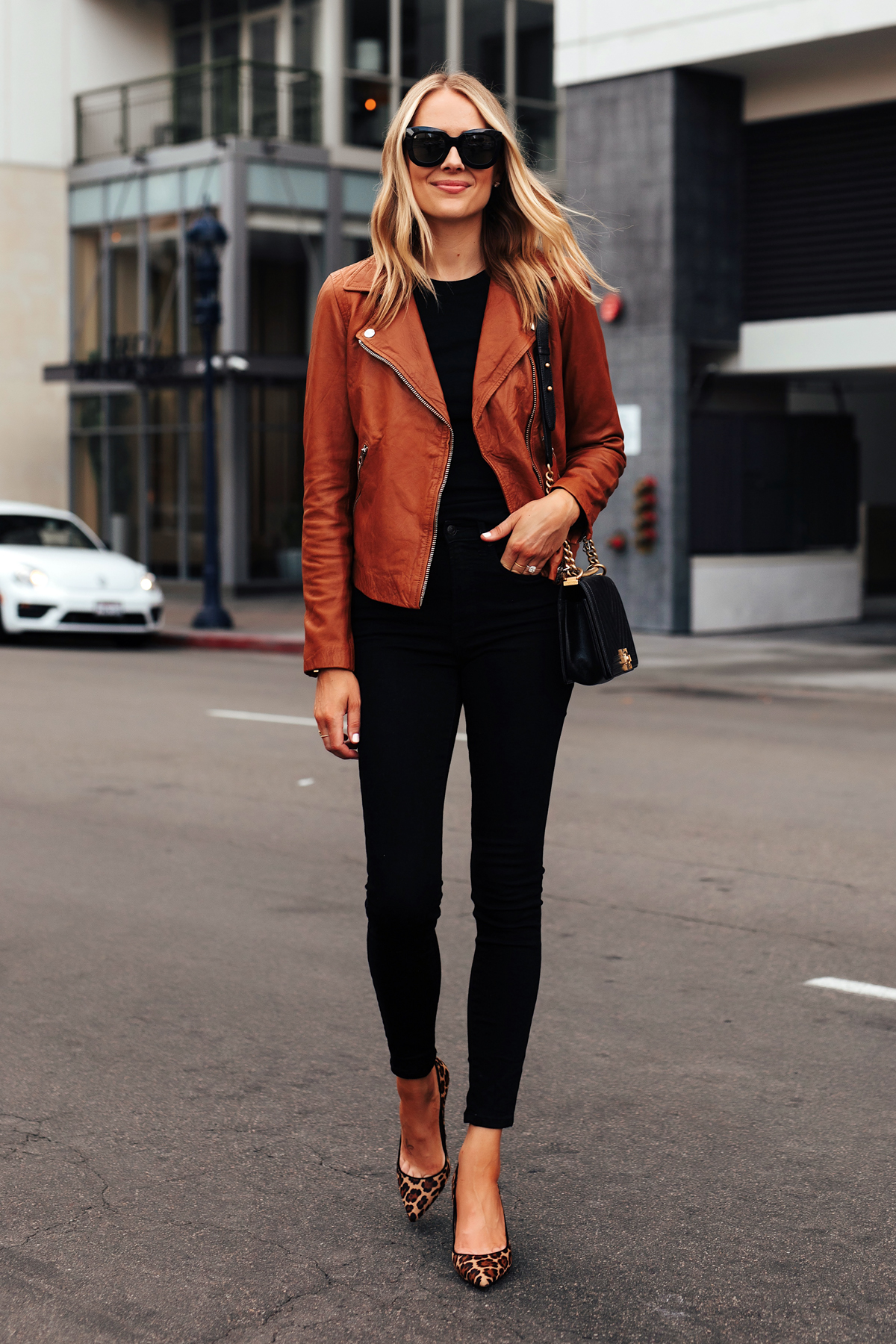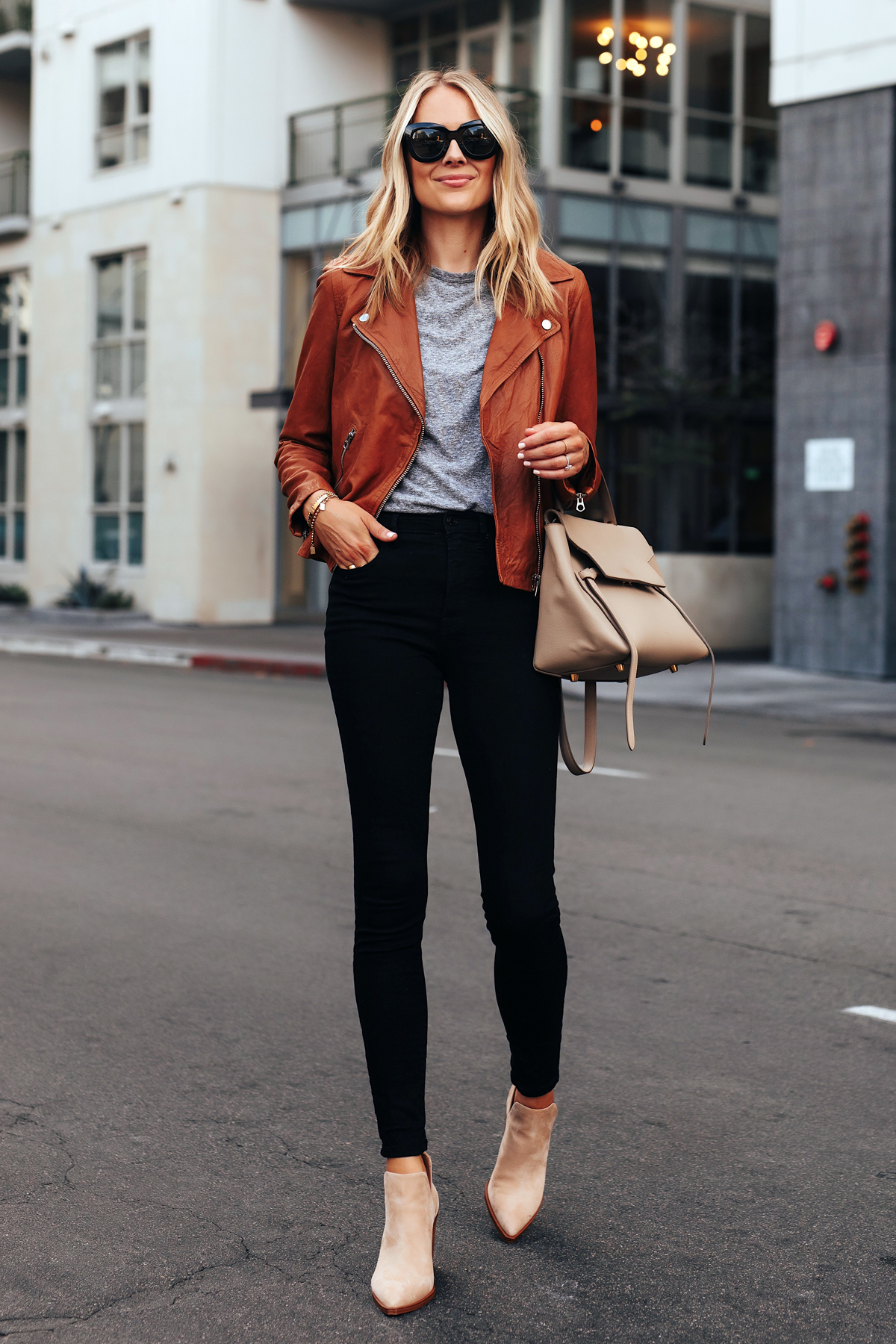 2. Leopard Dress
So this leopard dress is a little more on the trendy side, however, a stand out item for fall is key. I know most already have a little black dress which can serve a similar purpose, but I love that leopard has made a comeback (it honestly never left my wardrobe), and I'm looking for more ways to wear it this season. I love the silhouette of this midi dress making it a little more conservative, but still easy to wear numerous ways. Styled with a sleek pair of heels for a fall wedding, or sneakers for laid-back style, and my favorite paired with a black leather jacket and booties for an edgy fall look. It's a must have and I know I'll find more ways to wear the leopard dress this season.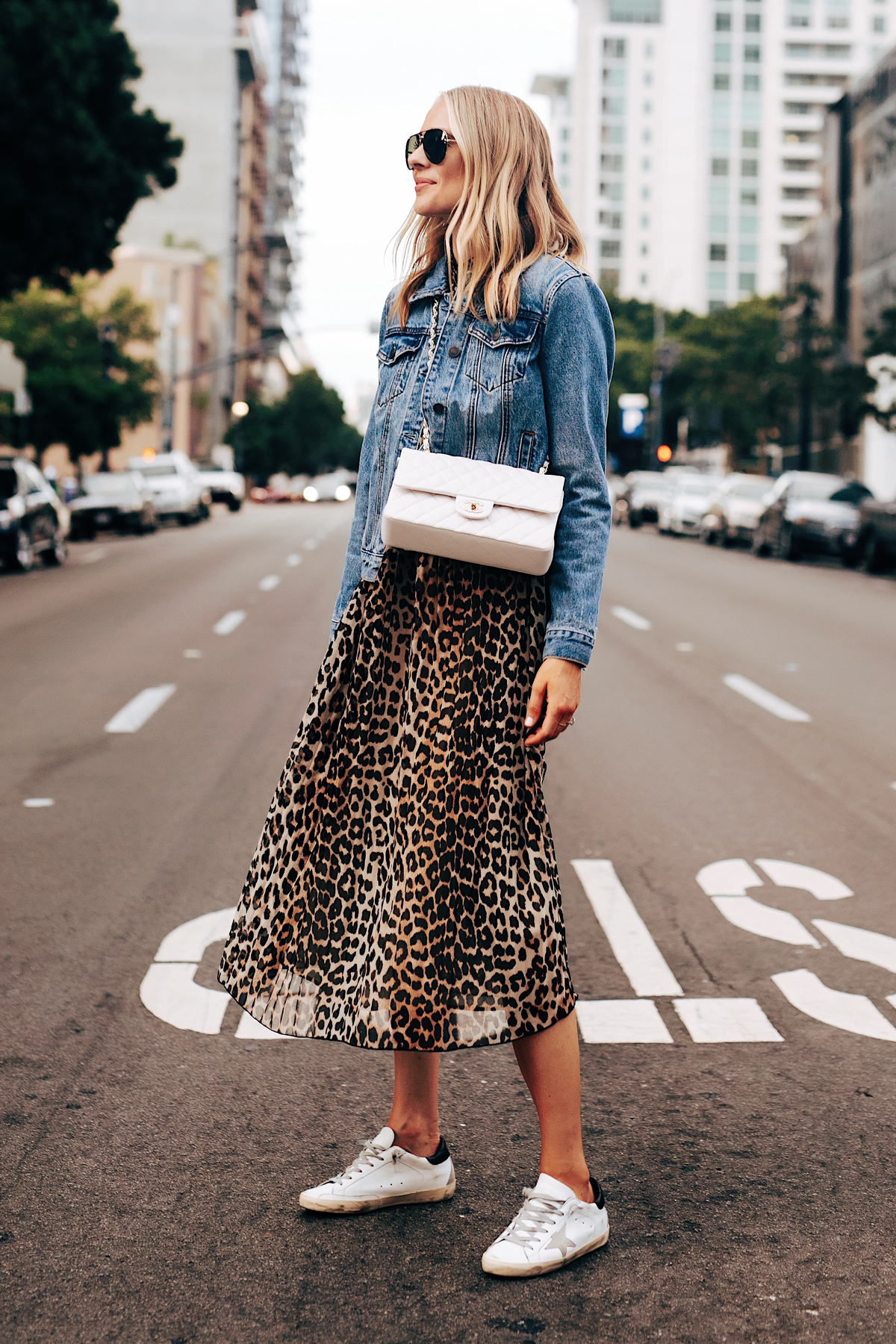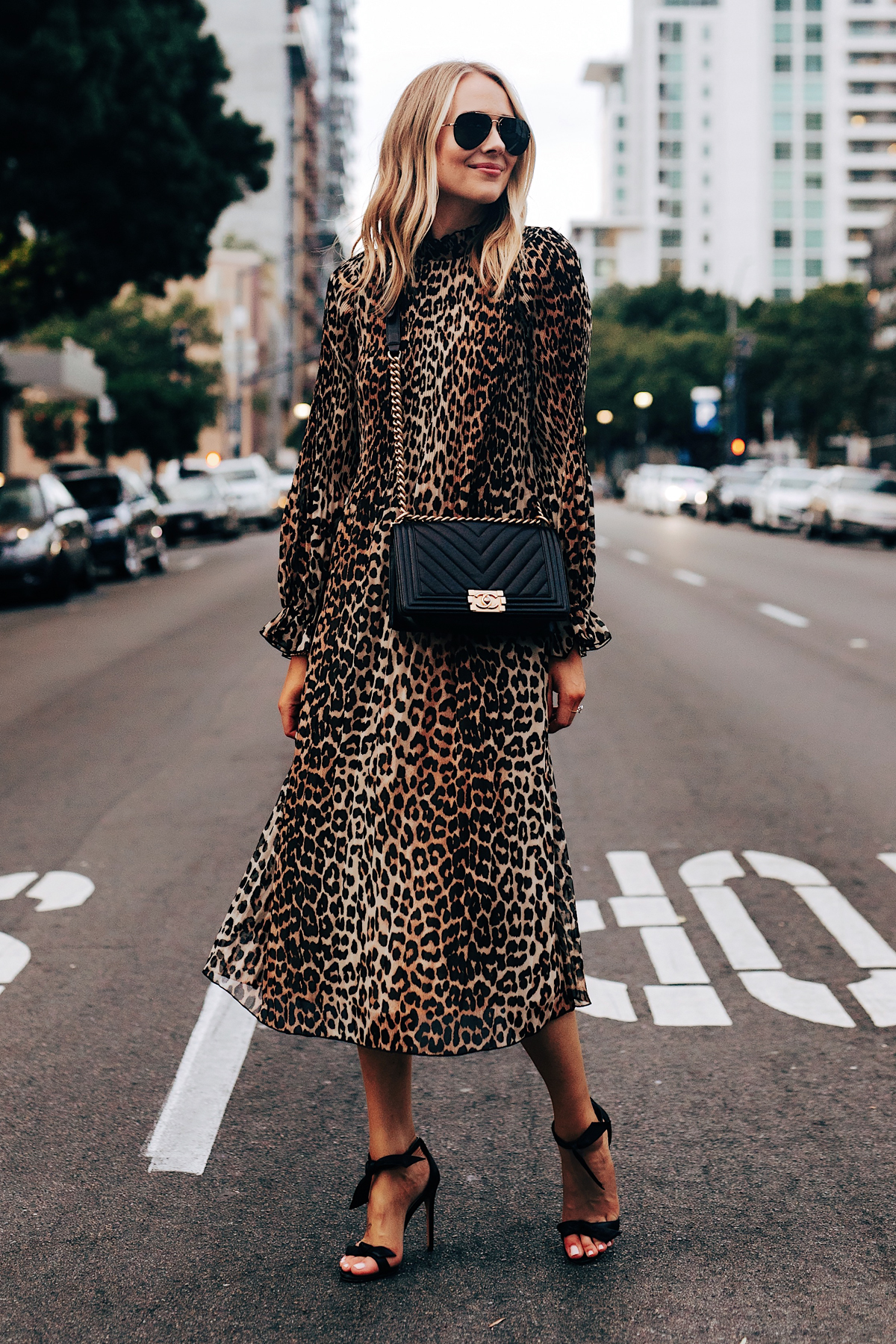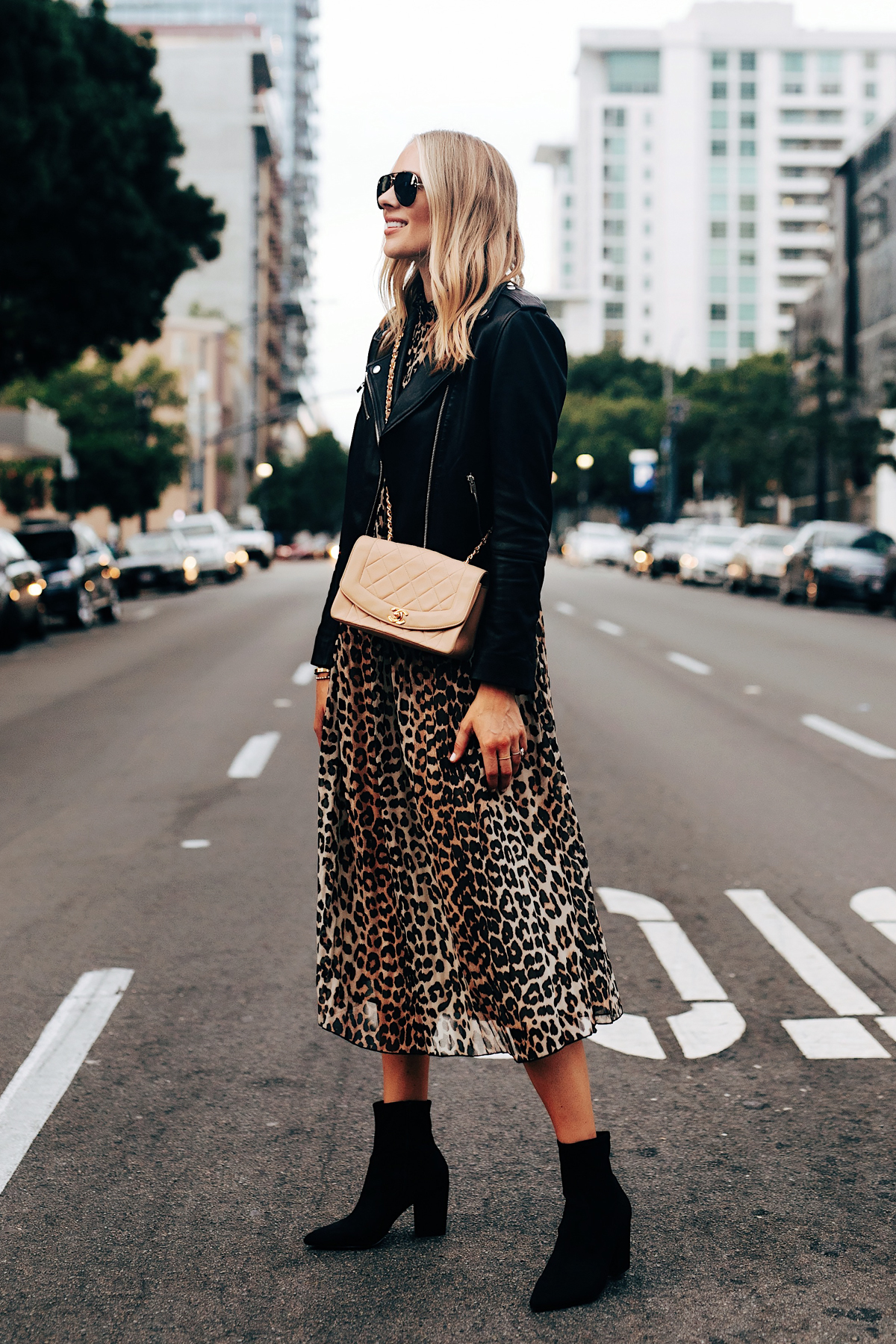 3. Camel Coatigan
This is my first coatigan (coat meet cardigan) and I must say, I'm obsessed. Not only is it the most comfortable, it's incredibly stylish. Its so easy to throw on over a basic black outfit with sneakers for a casual/comfortable look (my go-to outfit for travel). But it's also so chic paired with a lace cami and pumps for a date night look. However you plan to wear it, the coatigan is a fall essential!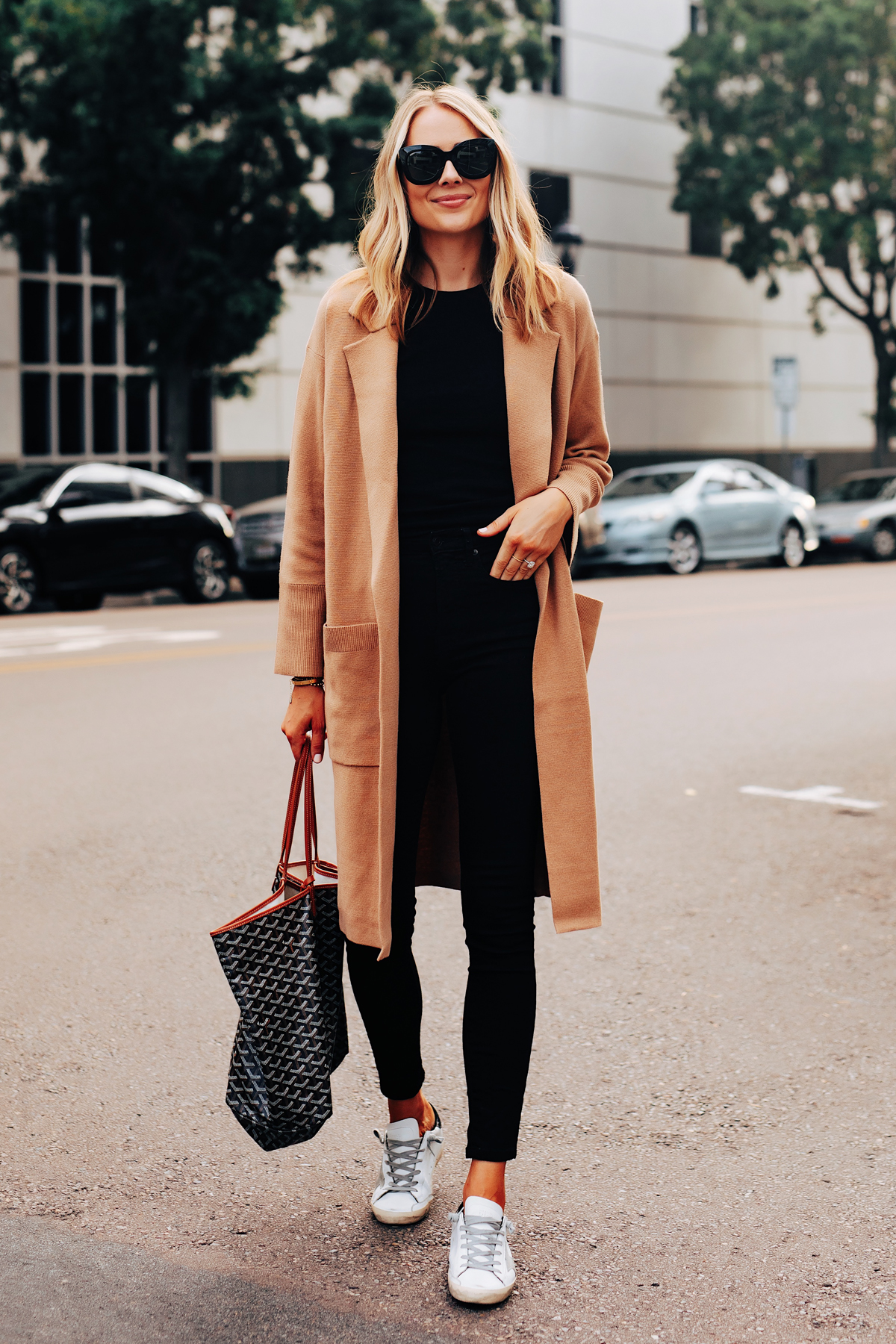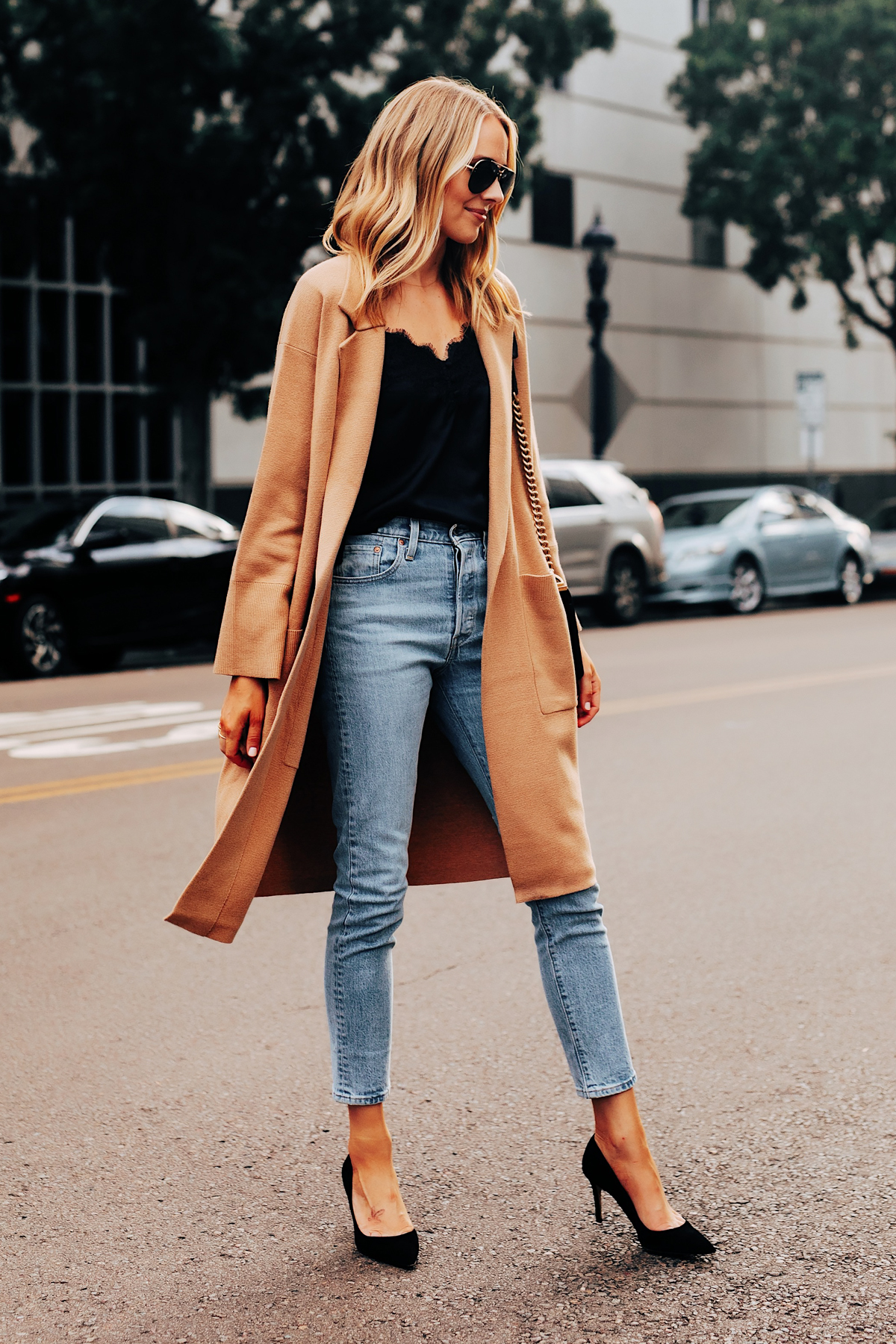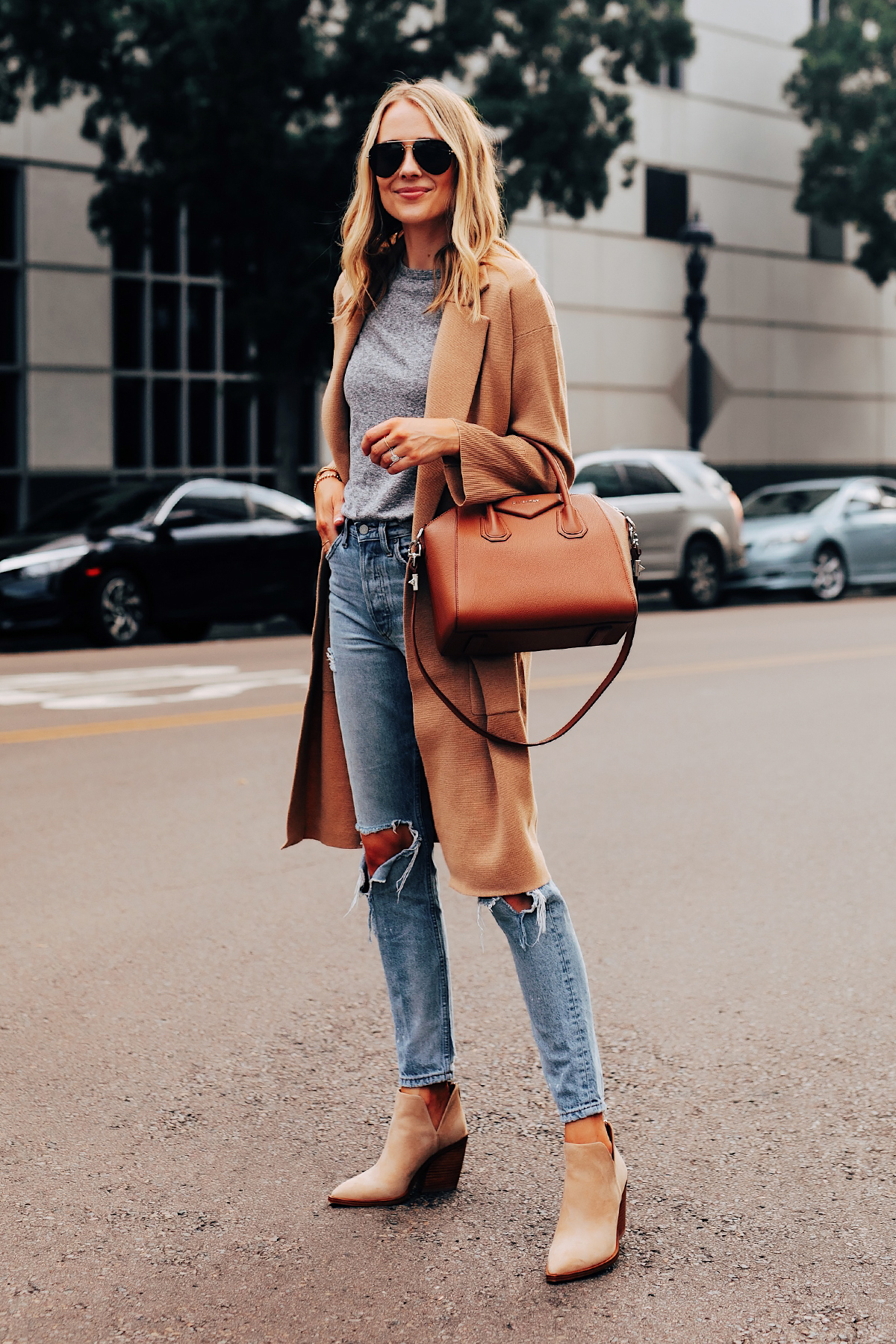 4. Black Blazer
The black blazer is a definite wardrobe staple, not only for fall, but really for the entire year. It's such a versatile and classic piece that can be worn from the office to dinner. Honestly though my favorite way to style the black blazer is with a white tshirt, ripped jeans and sneakers. It's effortlessly cool making running weekend errands a little more stylish. This one from J.Crew has been my favorite for years. I have it in camel as well, and consider it a must-have for fall!