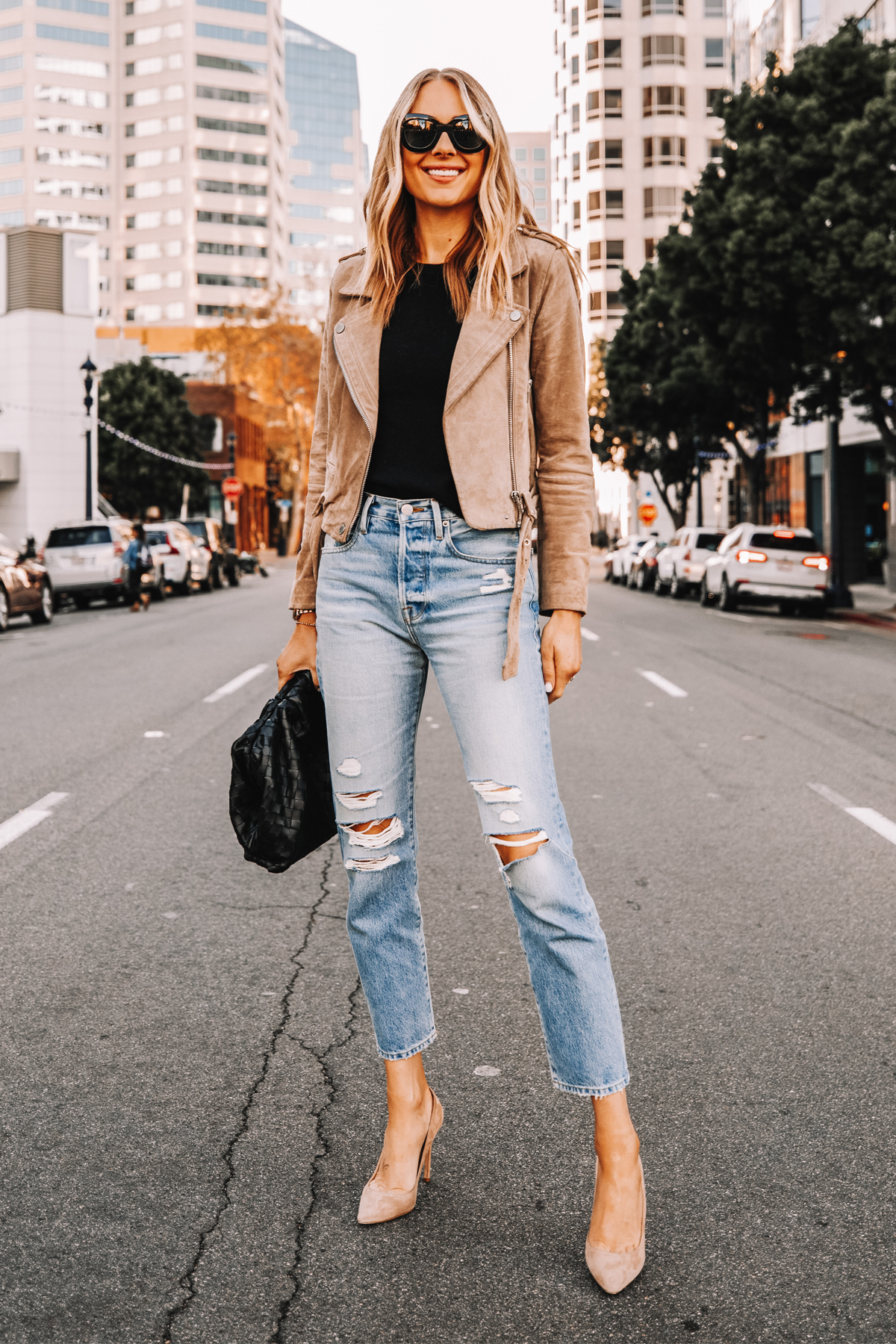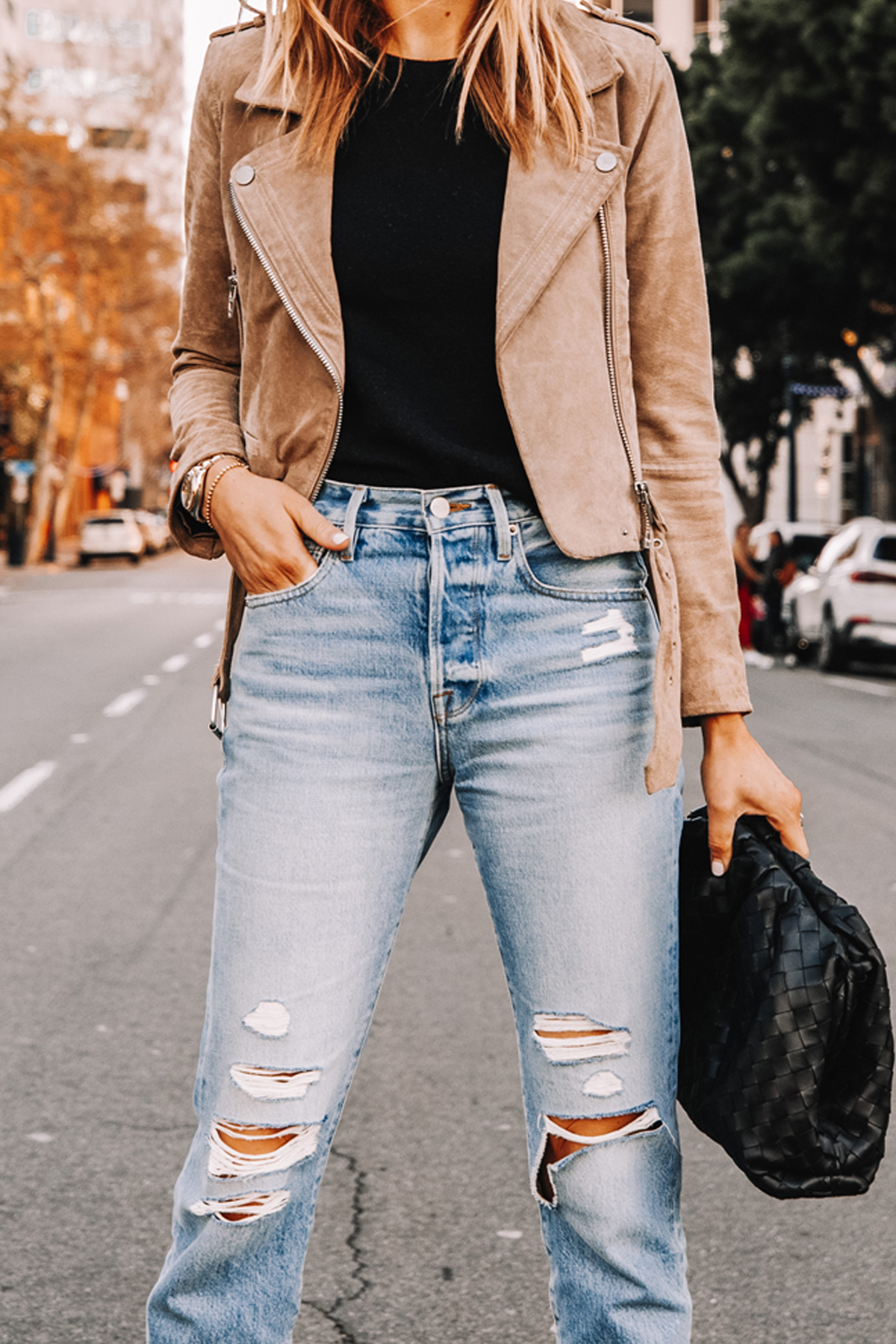 I'm not sure if you've noticed, but I love jackets. Leather, cotton, wool, suede—it's become very clear to me overtime that a great jacket is an FJ staple. But there's one jacket in particular that I've had in my closet for over four years now that I love just as much as the day I bought it: the BLANKNYC suede moto jacket. 
I've talked about this jacket so many times: last fall, last spring, and countless times in years past. I truly cannot get enough of it and, because of its quality, it's held up so well after all these wears and years! I own very few things that are 4-5 years old, and this suede moto jacket is one of them. It's just so incredibly versatile and goes with just about any outfit idea I have. 
Plus, you can't beat the price on a real suede jacket! For under $200, this BLANKNYC piece is more than worth it. $200 divided by 4 years + countless wears = pennies?! The color I'm wearing is called Sand Stoner, which is the perfect tan/neutral option and can pair with countless outfits. From blue jeans and black jeans to skirts and dresses for spring, the BLANKNYC suede moto jacket is an investment piece I cannot recommend enough!
BLANKNYC Moto Jackets