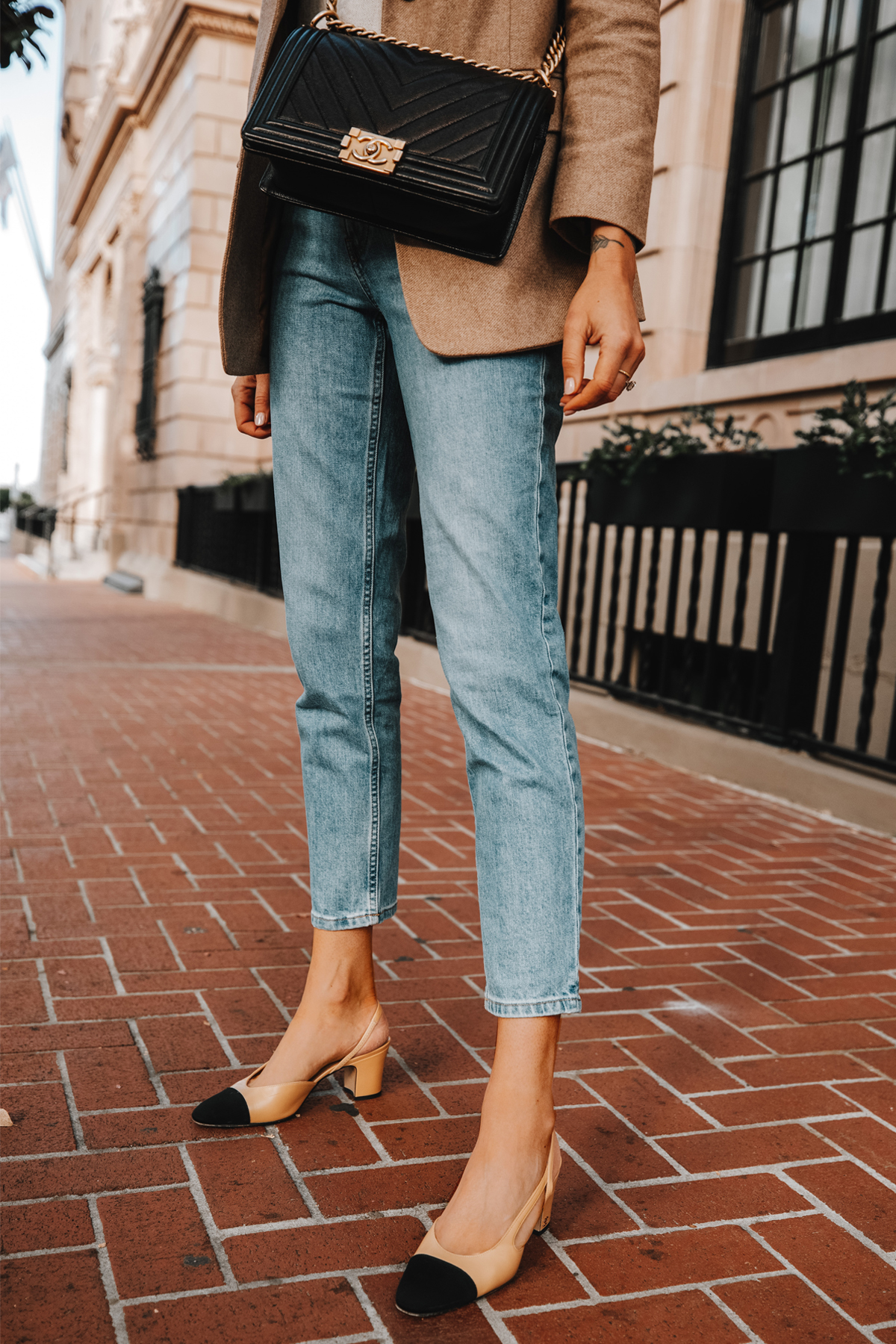 Whether your office has whisperings of slowly reopening in 2021, or if you're working from home for the foreseeable future but are ready to get back to wearing "real clothes" during the workday, Everlane's Original Cheeky Jean are the best business casual jeans I've found. I go to Everlane for so many of my best basics—cashmere sweaters, silk collared shirts, straightforward tees—and it's also the best when you're looking for more business casual clothes for women. The Cheeky Jean has quickly made its way to the front of my workwear rotation, and so has this amazing, oversized tan blazer. A great pair of jeans paired with a great blazer screams "I'm a boss but I'm approachable!" and that's exactly what this tan blazer outfit does.
Typically, I'm all about the black blazer, but Everlane's take on the oversized tan blazer is so good. Plus, it's a perfect outfit for winter because this specific tan blazer is made from twill, making it a heavier and therefore warmer option. This blazer goes with just about anything, and for this look, I put Everlane's white, short-sleeved Alpaca sweater underneath to create a neutral gradient against the tan, making the perfect business casual women's outfit.  To top off the look, I put on a classic pair of heels and was ready for my lunch meeting in the city!
More Everlane outfits here!
Business Casual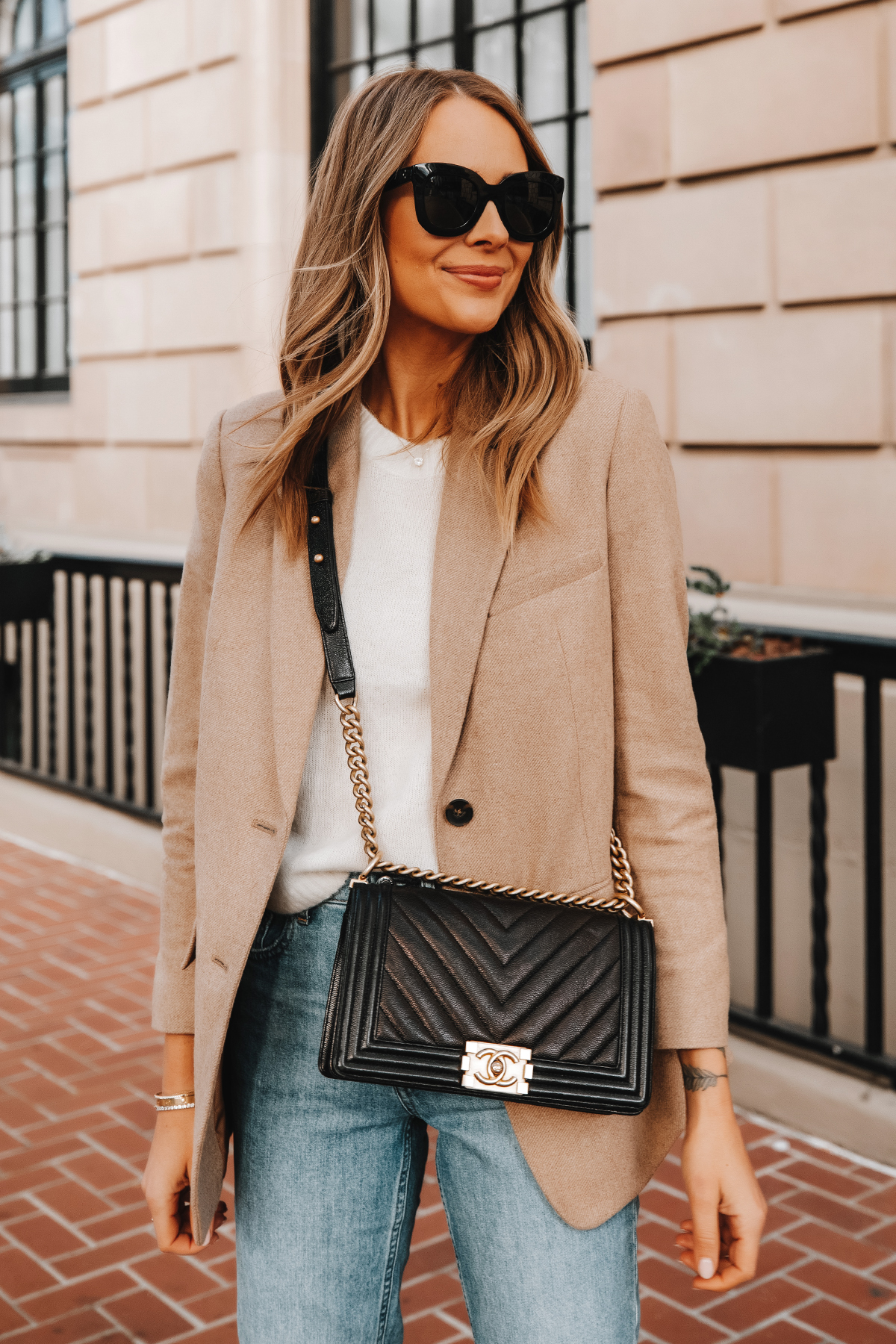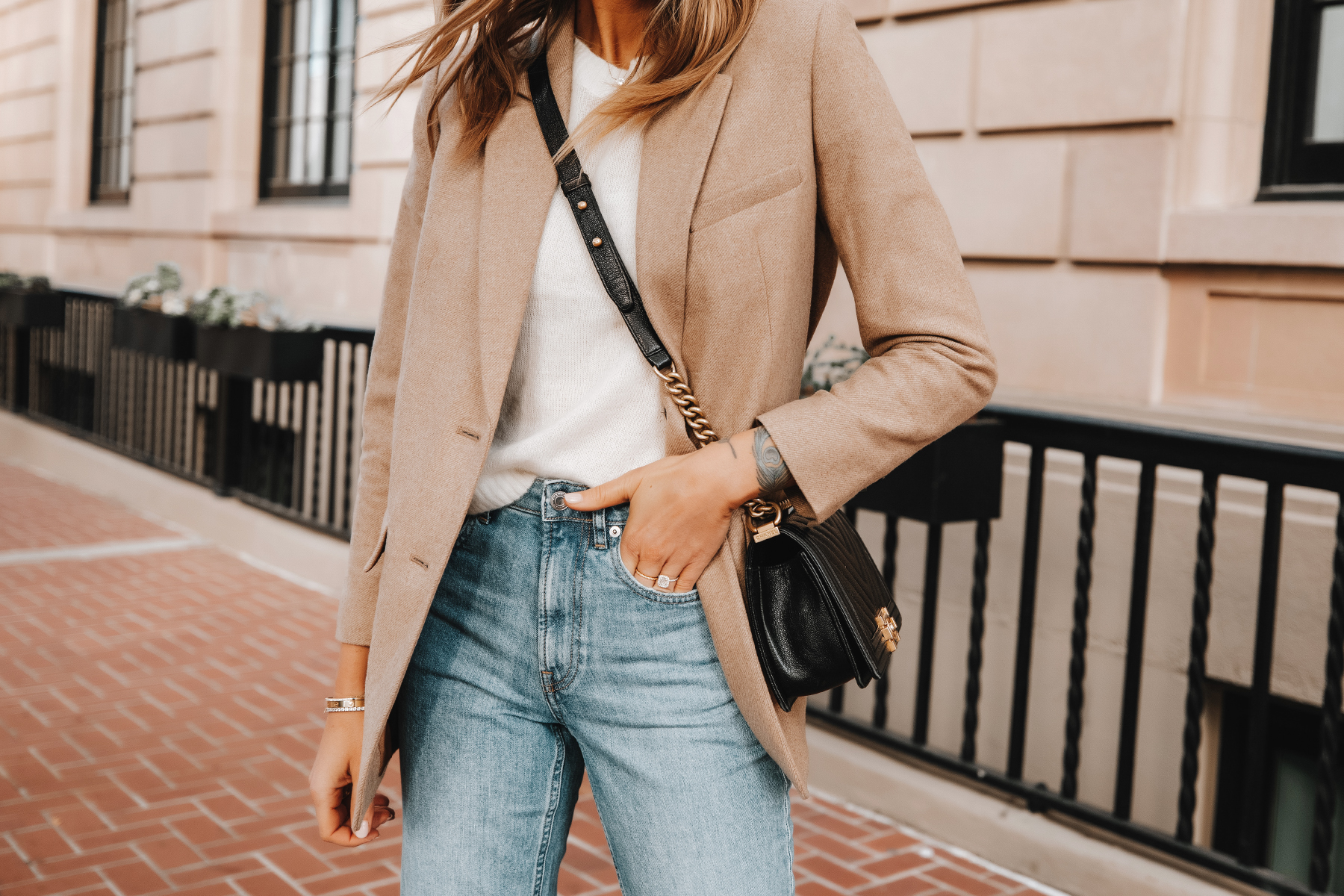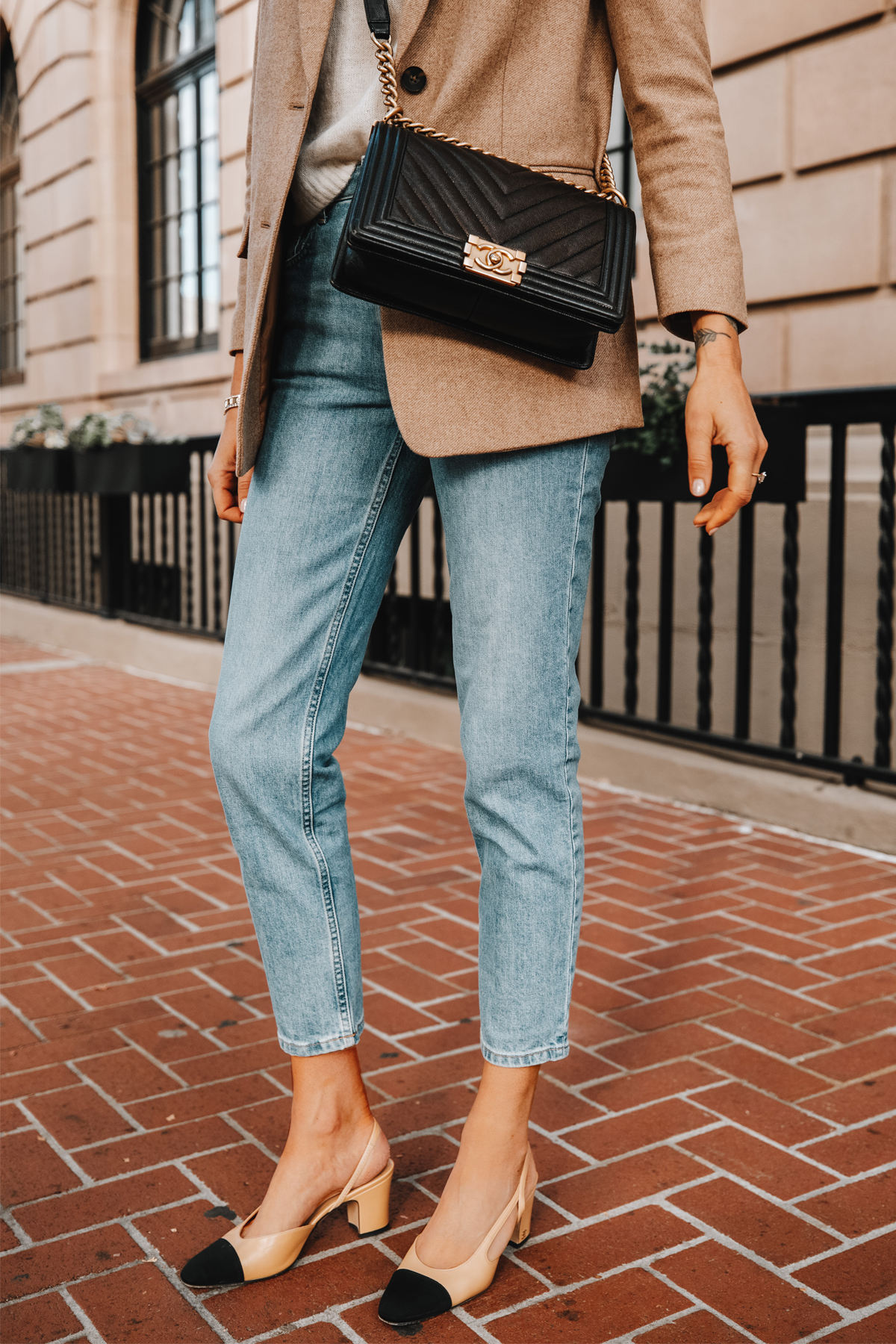 How to Style the Tan Blazer
A special thank you to Everlane  for sponsoring this post. All thoughts and opinions are my own.
Photos: Arielle Levy