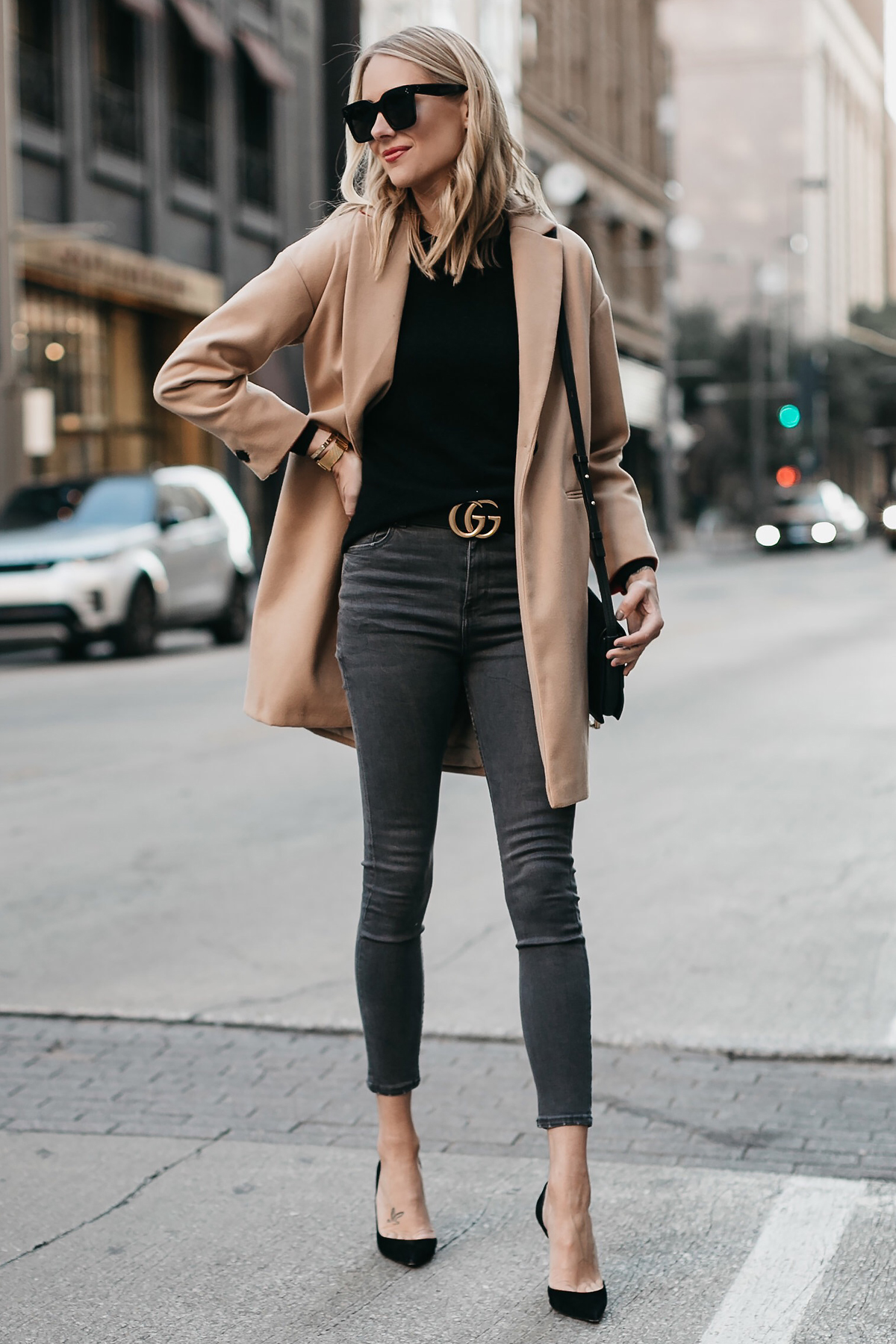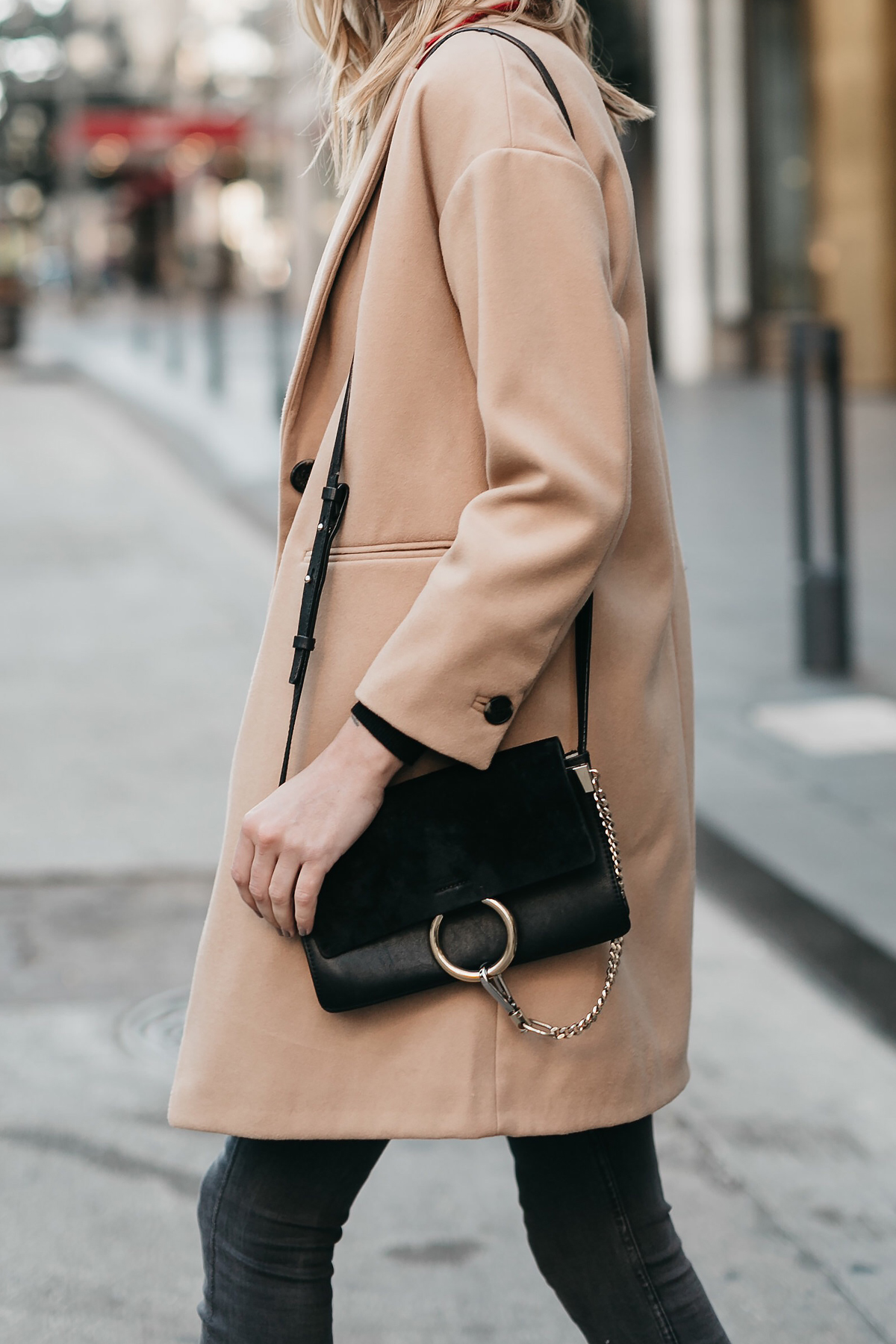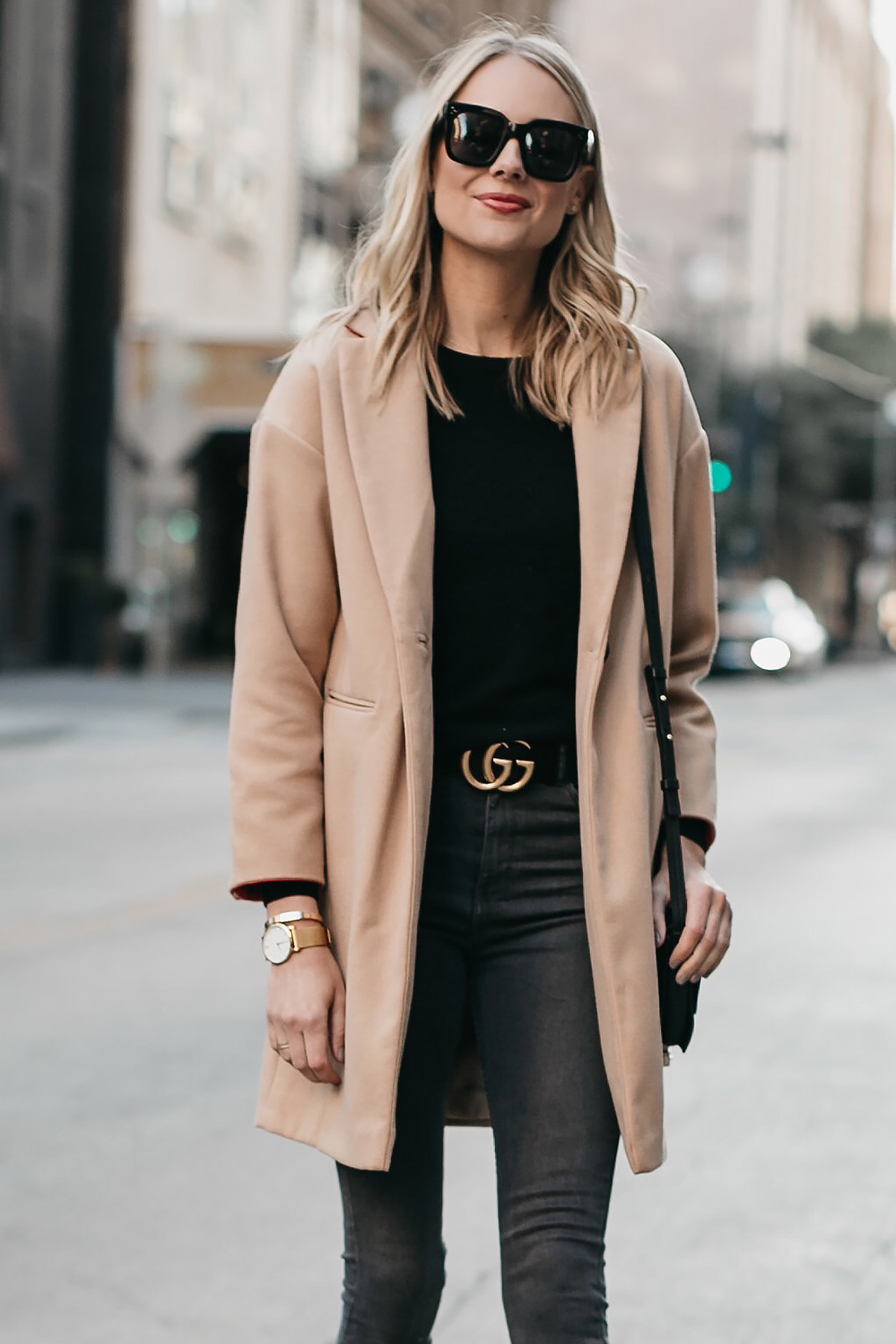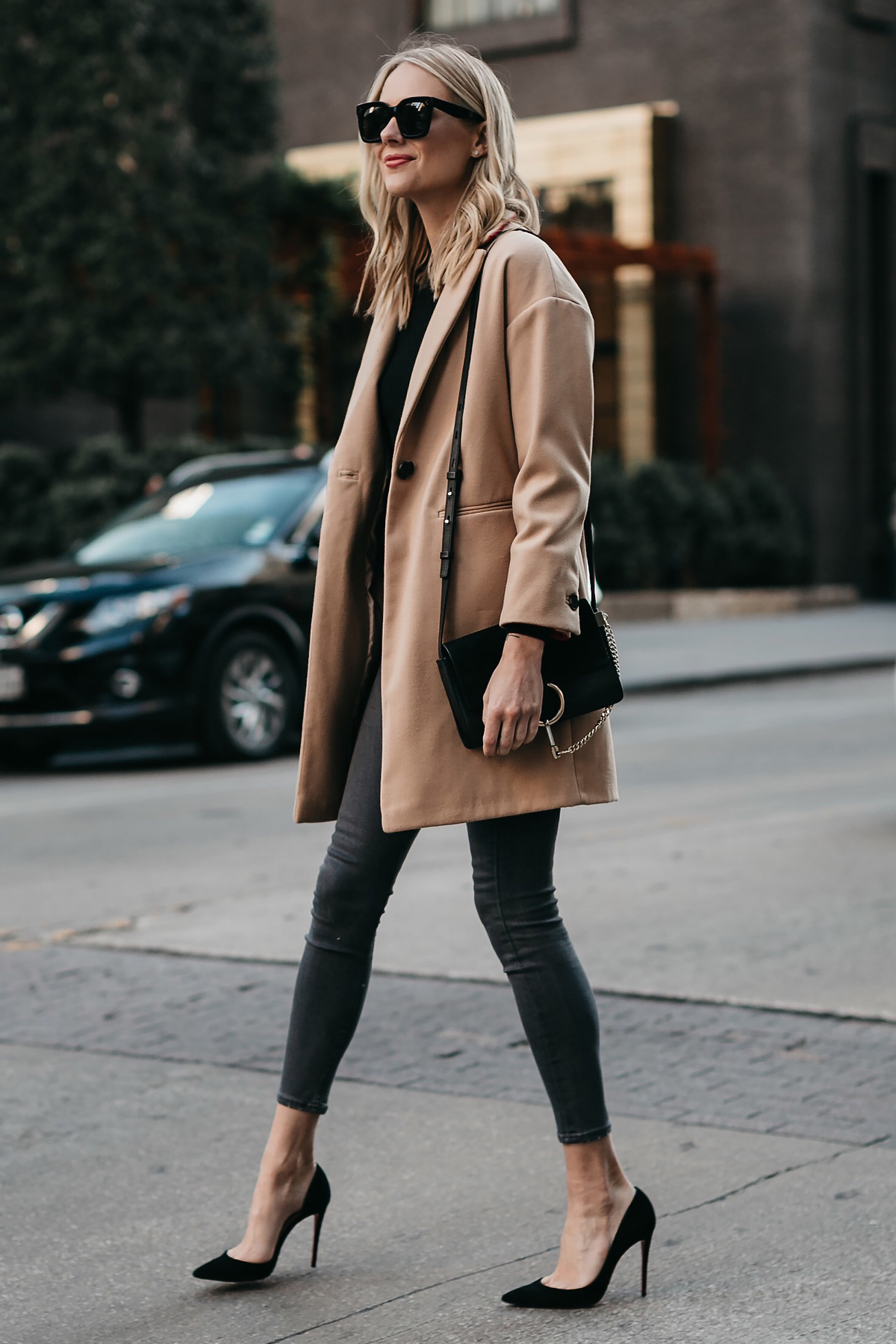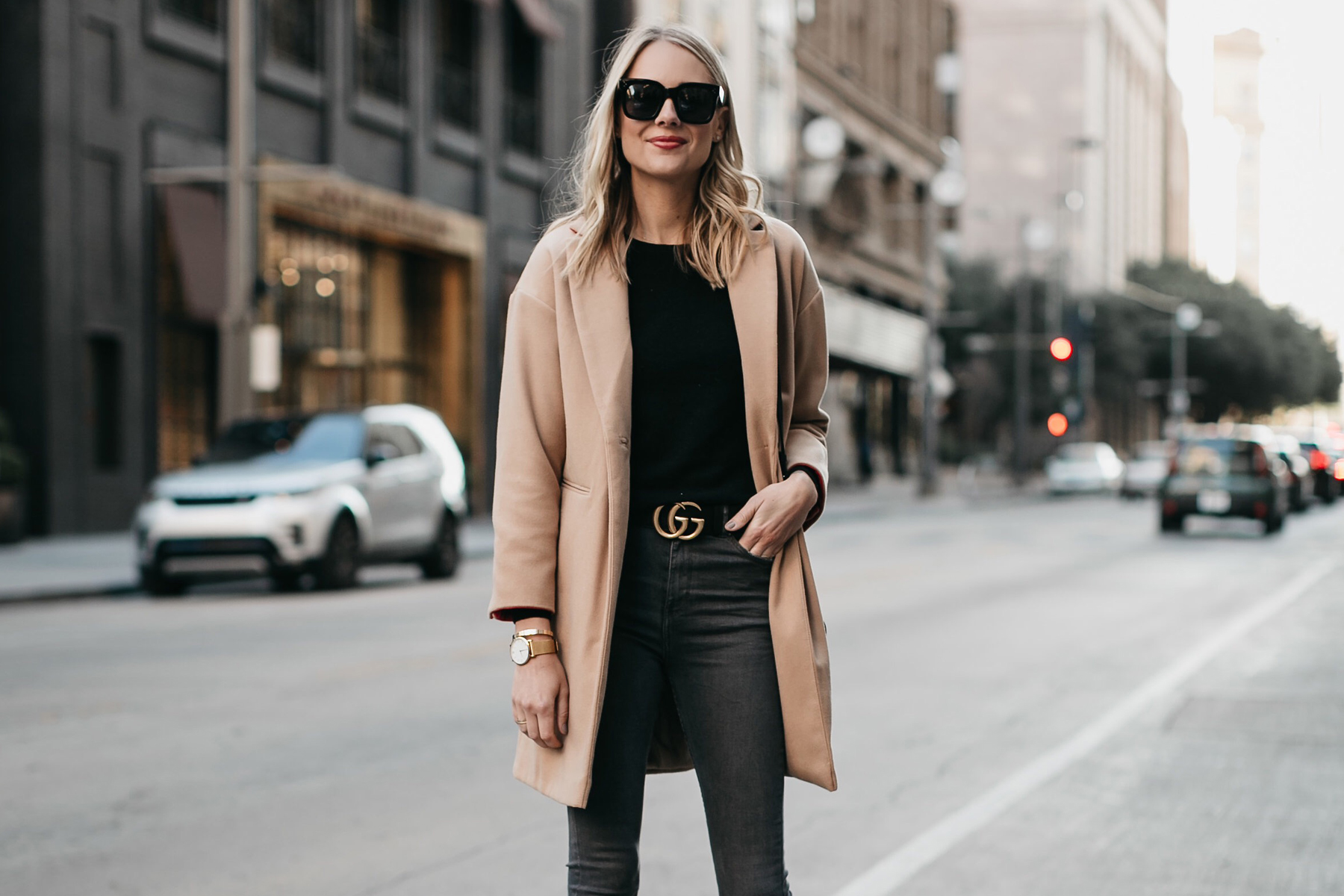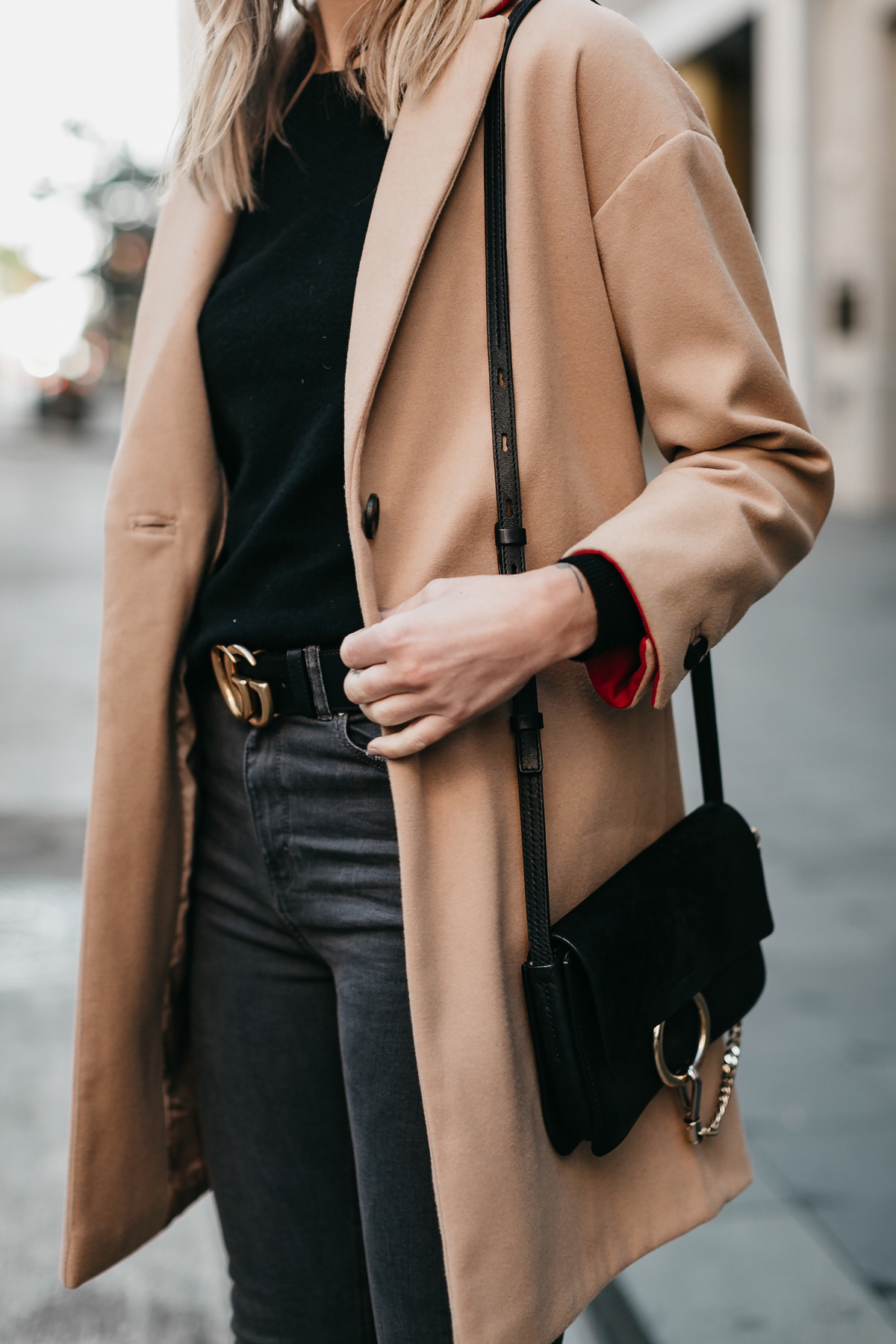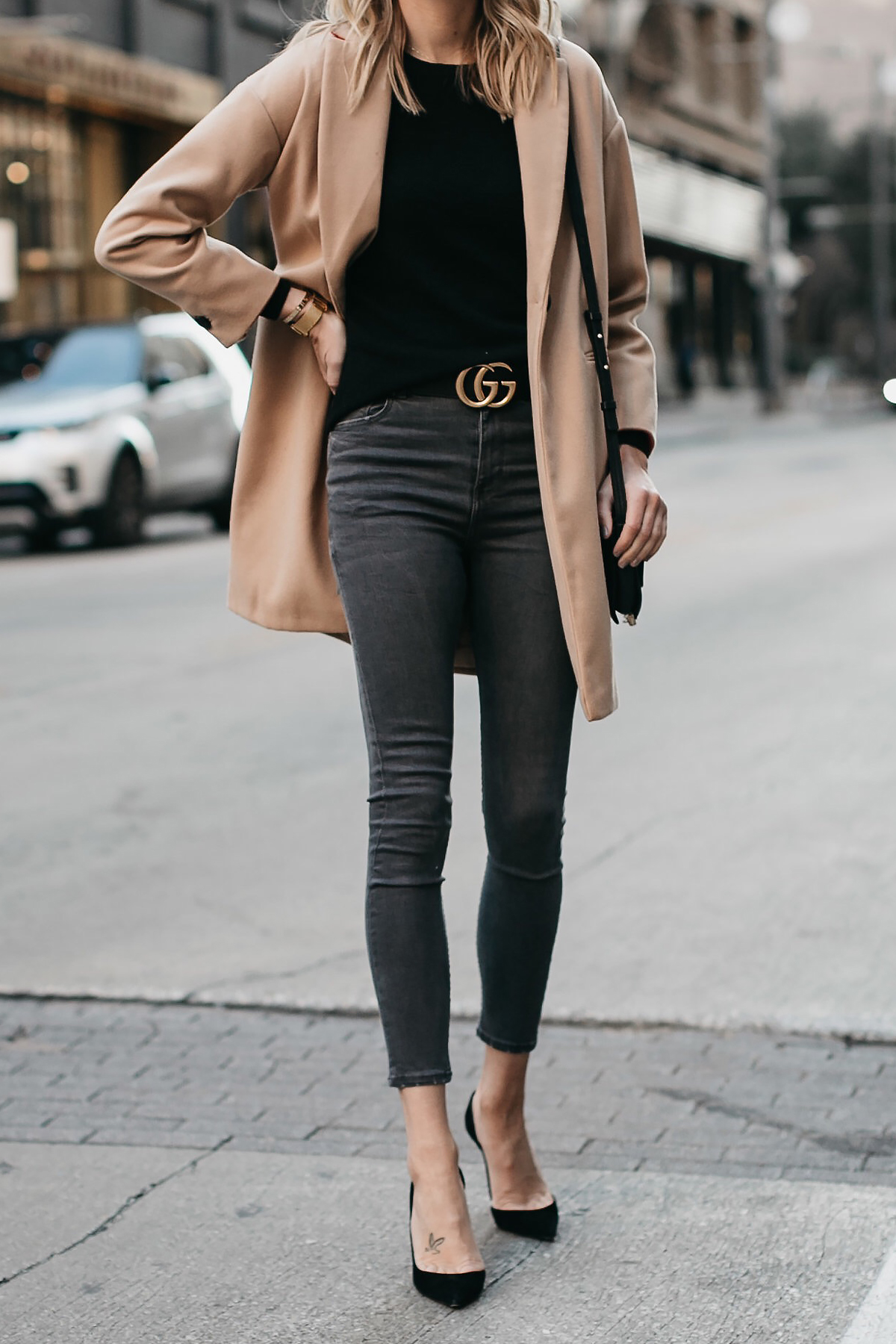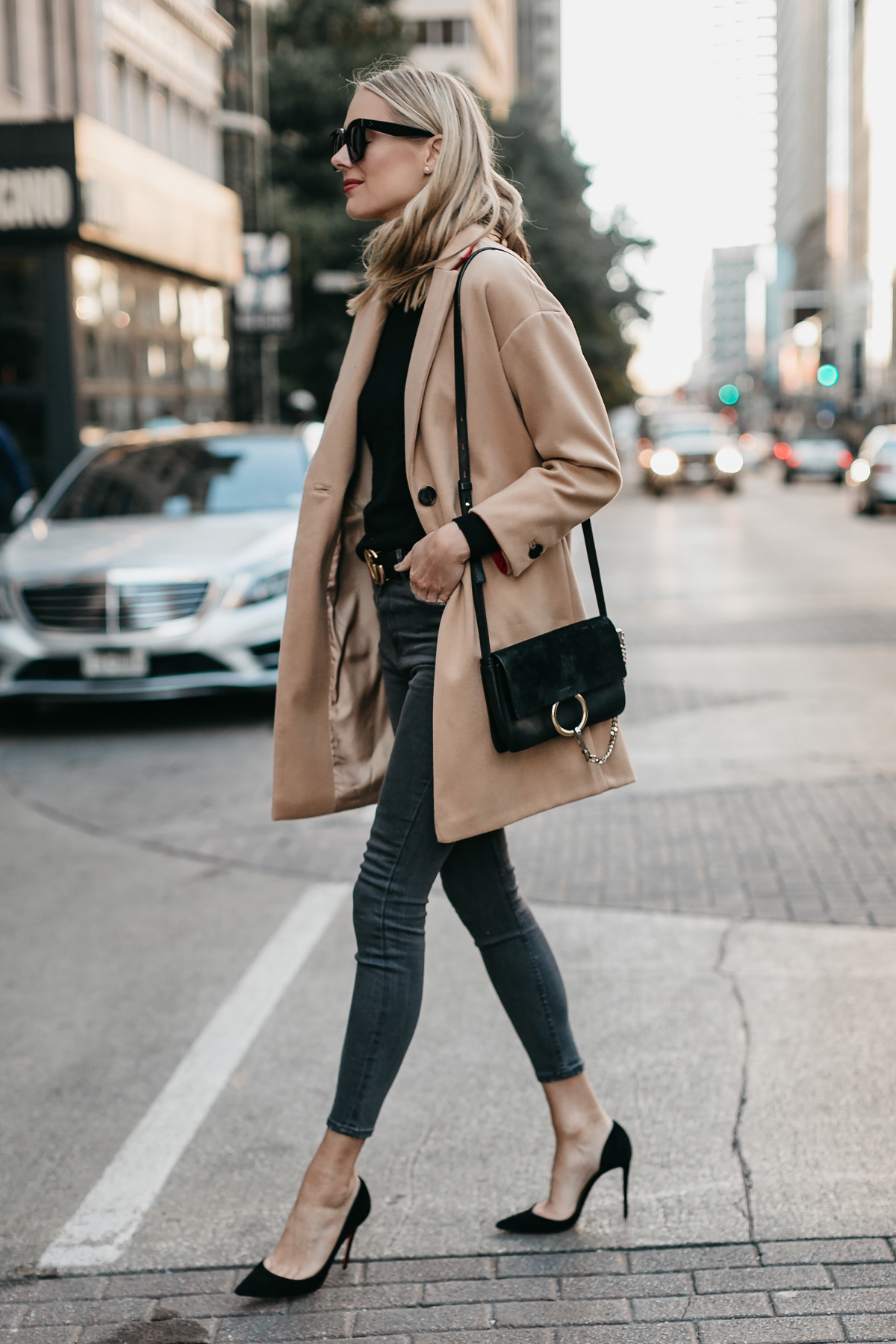 It's really fall, guys, which means it's time to invest in some coats. If you have yet to take inventory of your coat collection, now is the time. And, if you still need a gorgeous, everyday, camel coat, you're going to love this post.
This camel coat by Topshop is just perfect. Every chic, sophisticated dresser needs a solid top coat, and this is just that. Not only is the camel coloring on point, but this coat also boasts a tailored yet relaxed fit that is so chic. Because it's structured but not stiff, this camel coat looks amazing thrown over any outfit. For example, I paired this killer coat with grey denim and a black top to show its versatility. Camel + grey + black is not a typical equation, but it looks so great together.
And the best part is this coat's price point. For $110, it's a high-quality, beautiful piece that will last you the next few seasons!
Coat: Topshop (wearing US 2) | Sweater: Everlane (also here – wearing XS) | Jeans: Zara (similar) | Heels: Christian Louboutin (similar) | Handbag: Chloe (similar) |
Belt: Gucci | Sunglasses: Celine (similar) | Watch: Larsson & Jennings (similar) | Bracelet: Similar

Photos: Beckley