[pipdig_left]
[/pipdig_left]
[pipdig_right]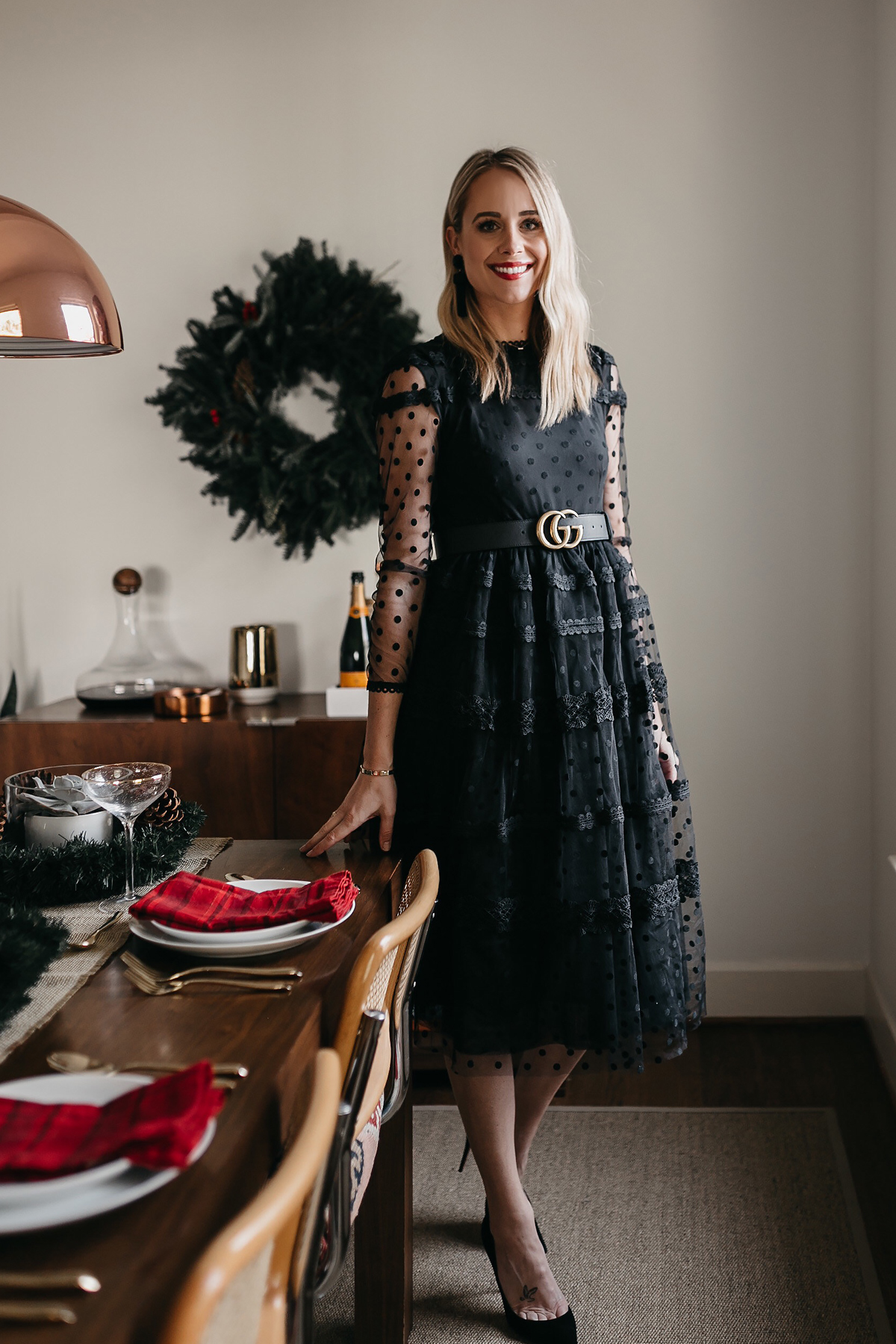 [/pipdig_right]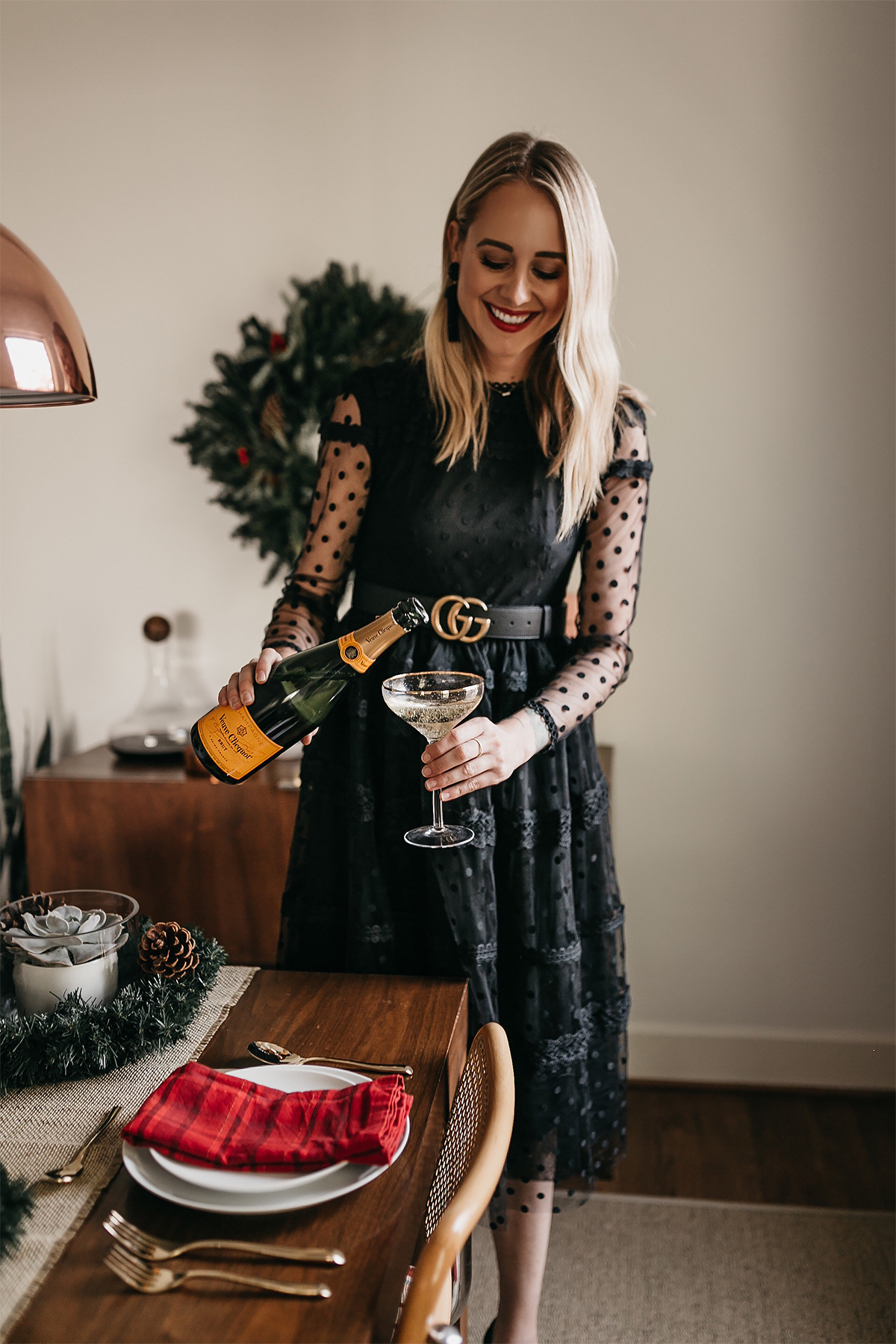 [pipdig_left]
[/pipdig_left]
[pipdig_right]
[/pipdig_right]
[pipdig_left]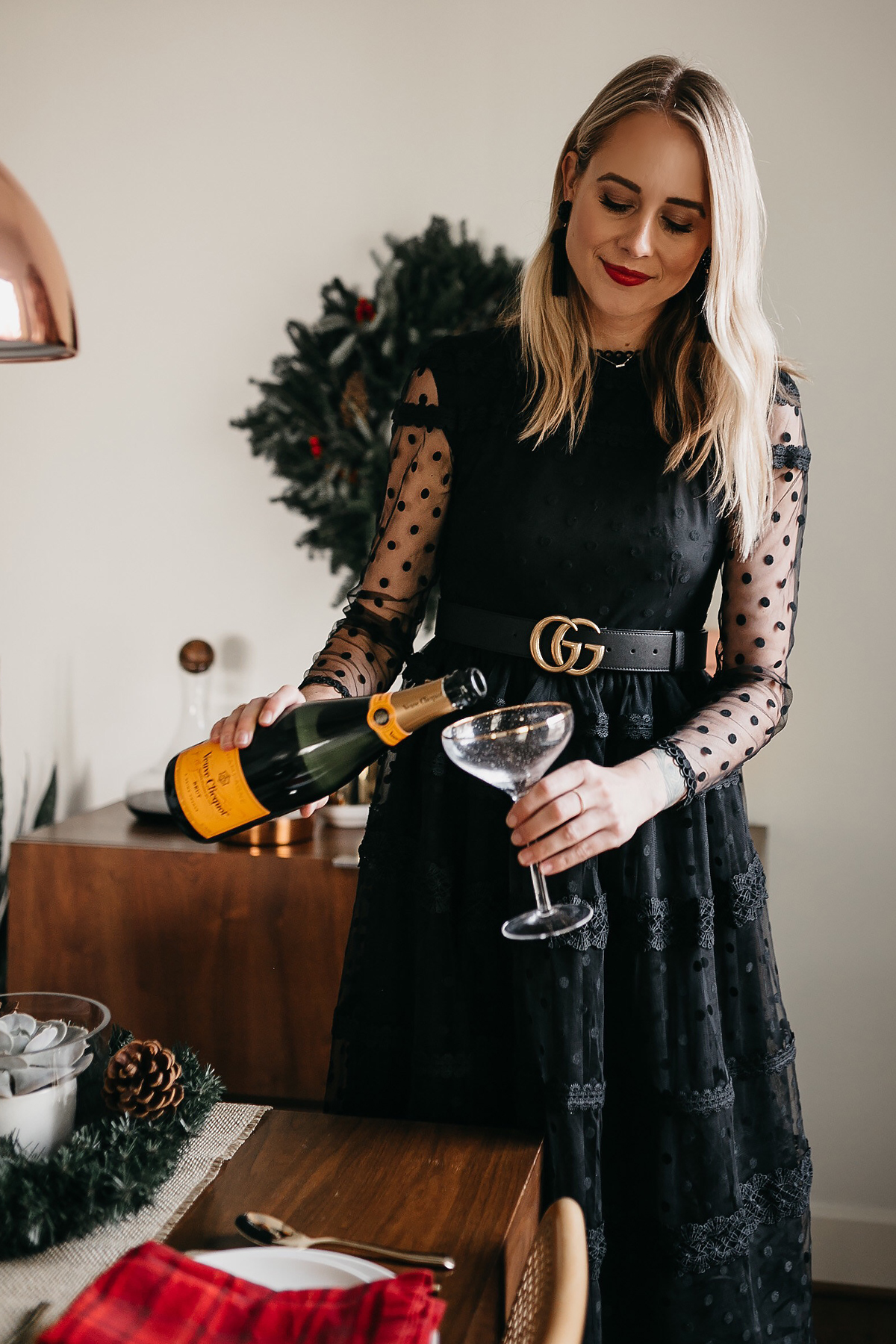 [/pipdig_left]
[pipdig_right]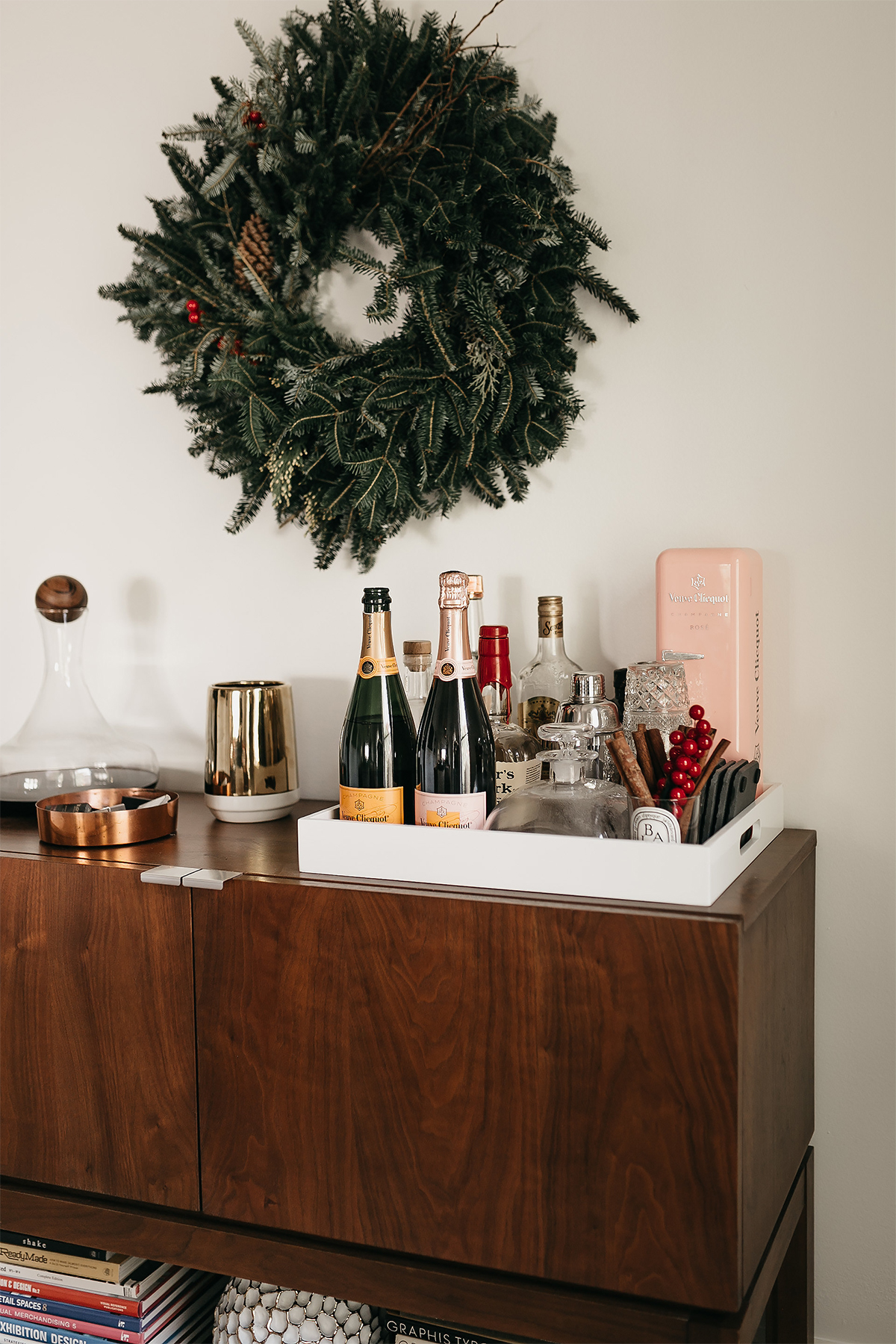 [/pipdig_right]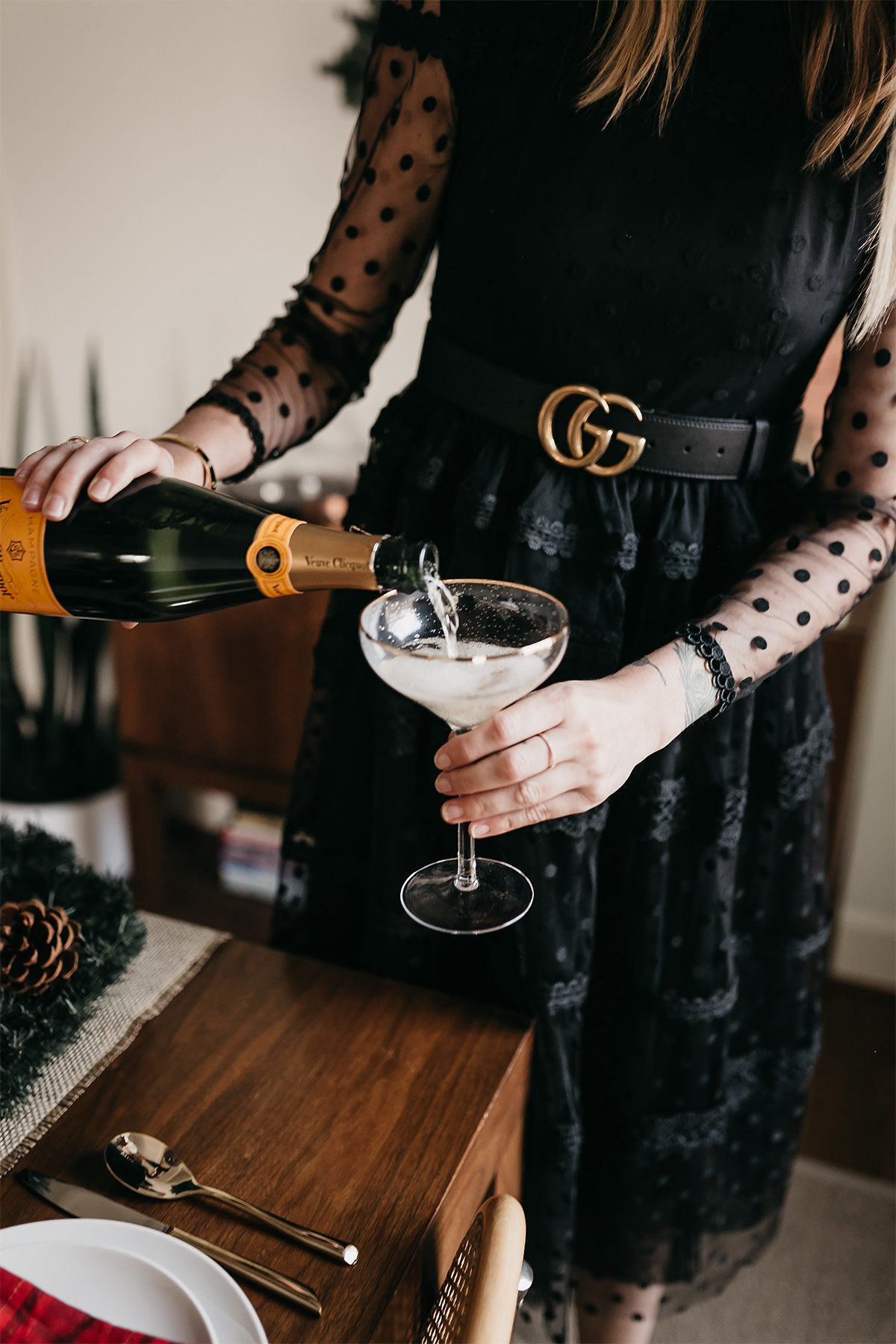 [pipdig_left]
[/pipdig_left]
[pipdig_right]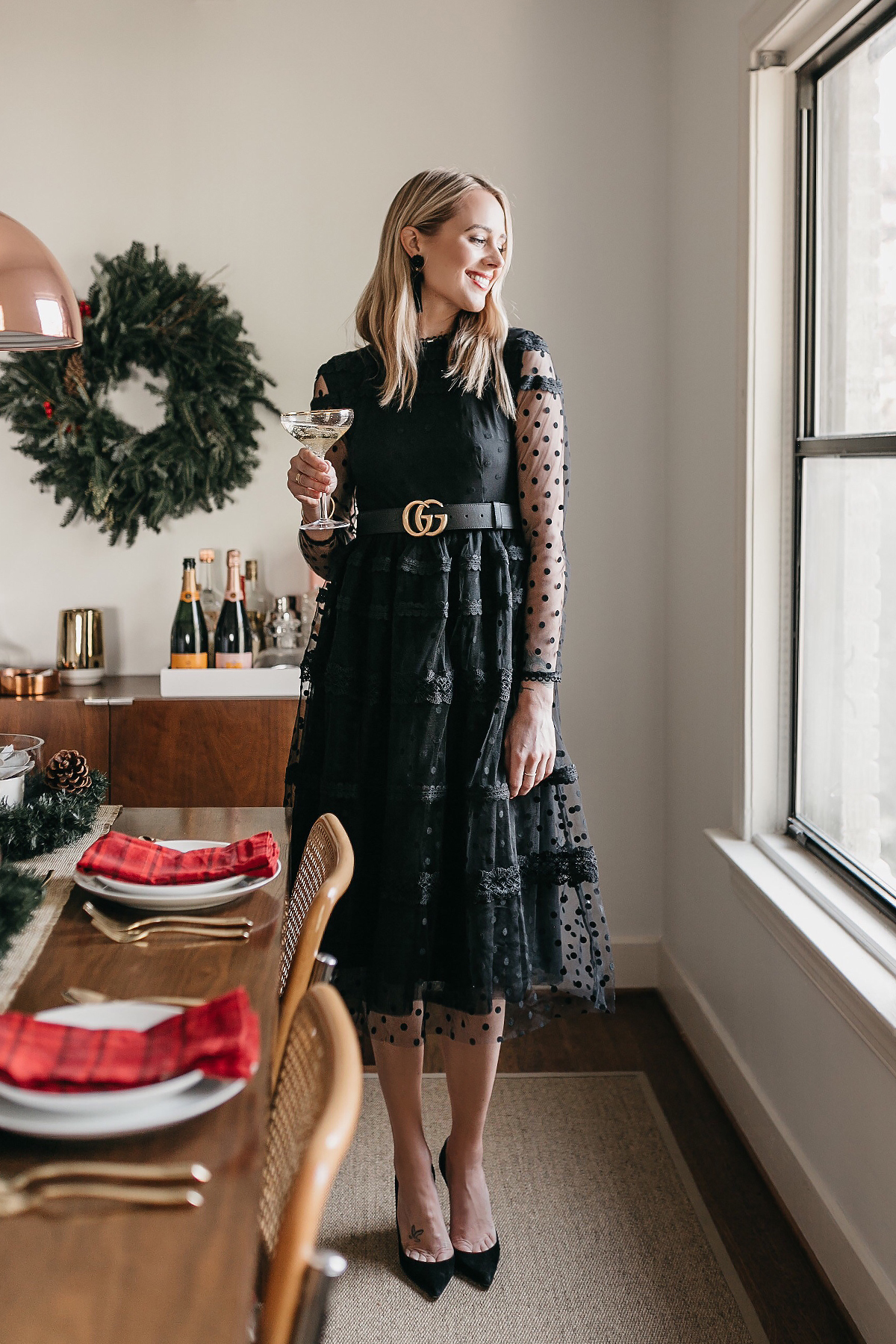 [/pipdig_right]
As we close on the end of the year, I'm excited to start new holiday traditions of my own. In the past, I've spent Christmas the same way since I was a child. While it has been one of my favorite traditions with family, it's time to start making my own traditions as an adult. Today I'm sharing my Christmas tablescape, which was quite simple to put together, but still pretty & elegant.
Keeping with the theme from my Thanksgiving tablescape, I again chose simplicity with a few traditional elements. Since my dining room has lots of dark wood furniture, I knew lush greens, pops of red, and gold accents would pair perfectly.
I found these stunning champagne flutes at World Market. I love the gold rim detail and non-traditional style of flute. So chic!
These plaid napkins are a few years old, but the traditional red plaid ties the Christmas theme together nicely. This option is a great alternative!
For my centerpieces, I actually re-used the succulents from Thanksgiving, placing them into glass vases, and surrounding them inside mini wreaths. Mixing greenery is becoming a favorite of mine!
Dress: Rachel Parcell c/o | Belt: Gucci | Heels: Christian Louboutin | Earrings: Similar | Lipstick: Nars "Annabella"
Dinnerware: Crate & Barrel | Flatware: World Market | Champagne Glasses: World Market | Napkins: Similar | Table Runner: Crate & Barrel | Vases: Similar | Bar Tray: West Elm | Candle: West Elm | Decanter: West Elm | Mini Wreaths: Michael's (similar) | Large Wreath: Trader Joe's
TABLE SETTING

HOLIDAY DECOR

HOSTESS GIFTS

Photos: Beckley