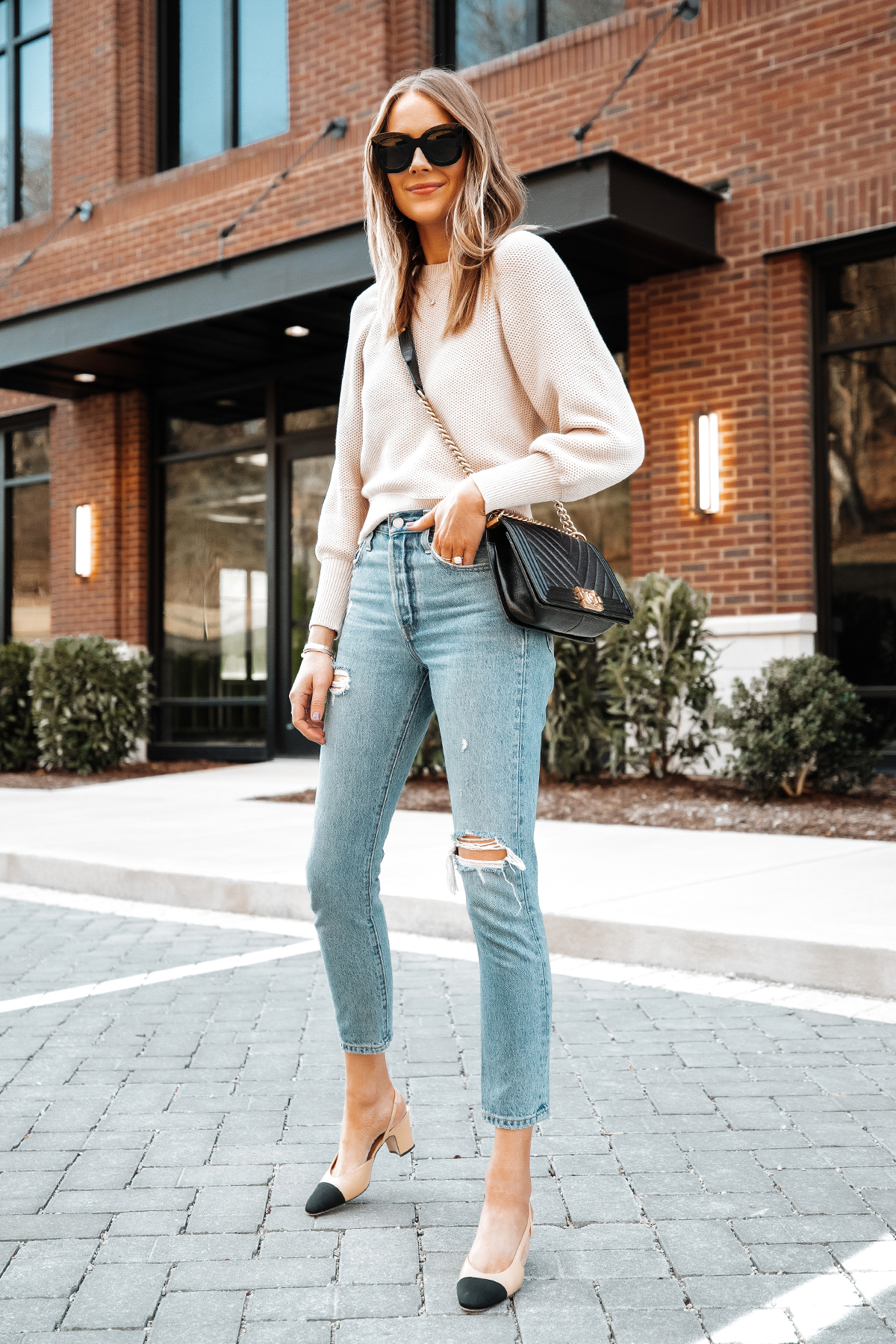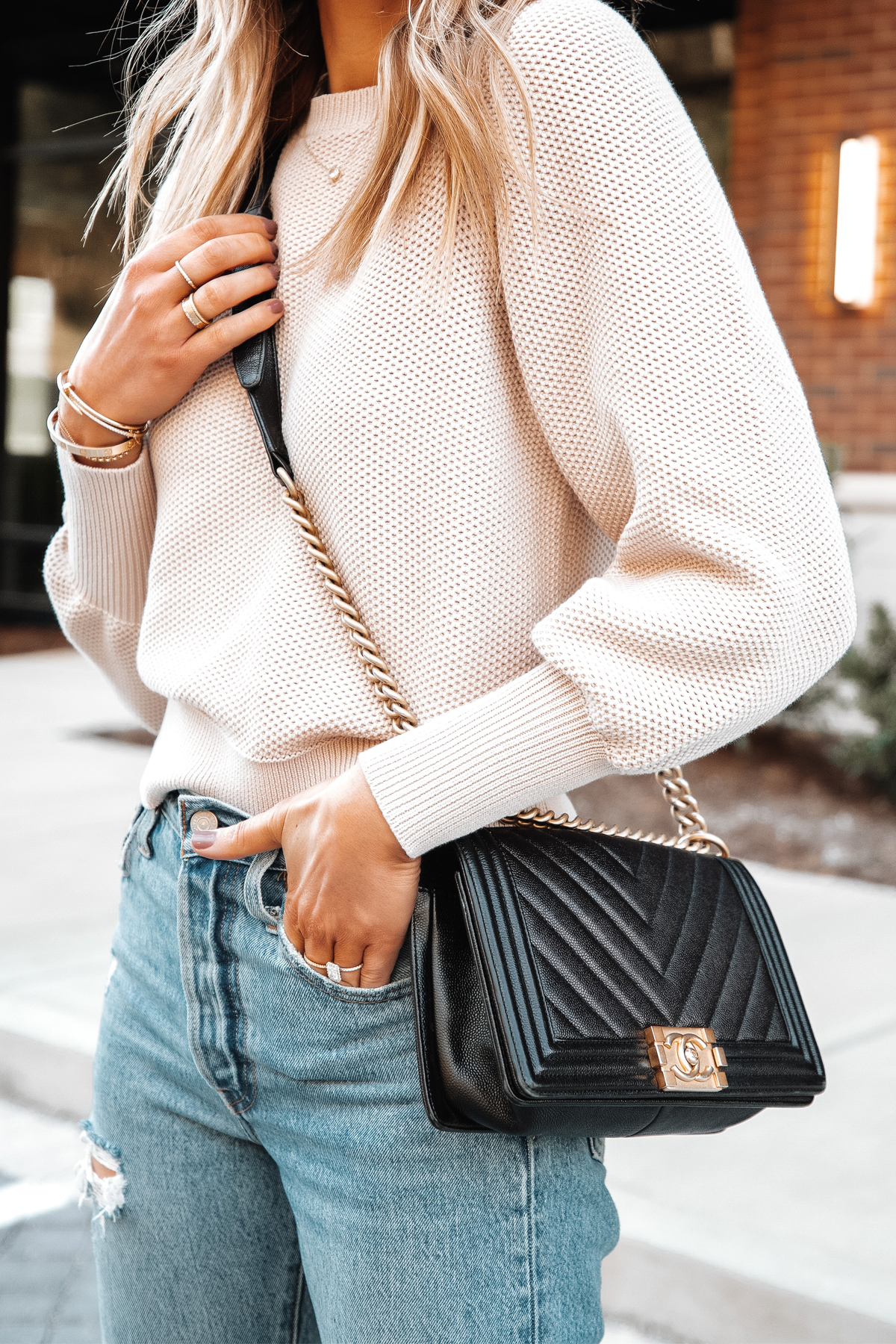 Who's ready for 2021 spring style?! I love this season because it truly always feels like a fresh start; a chance to thoughtfully go through your possessions and wardrobe to decide what's tired and what you can't part with. The list of spring style essentials is short but effective and includes pieces that will give you endless women's outfits for spring when executed right.
To kick off what's sure to be a steady stream of classic spring outfits I'm going to share with you guys, I'm starting with this beige sweater outfit. I love spring sweaters—they're the perfect layering piece for sunny, 70º days! I paired this particular spring beige sweater from Ann Taylor with my favorite Levi's 501 skinny jeans and a pair of Chanel shoes. Both the sweater and Levi's are under $100, too! In terms of what's in style for spring 2021, this is the perfect classic look to wear to a girl's brunch and, if you sling a gorgeous handbag over your shoulder (like a Chanel boy bag, for example), you'll be turning heads. 
Spring Style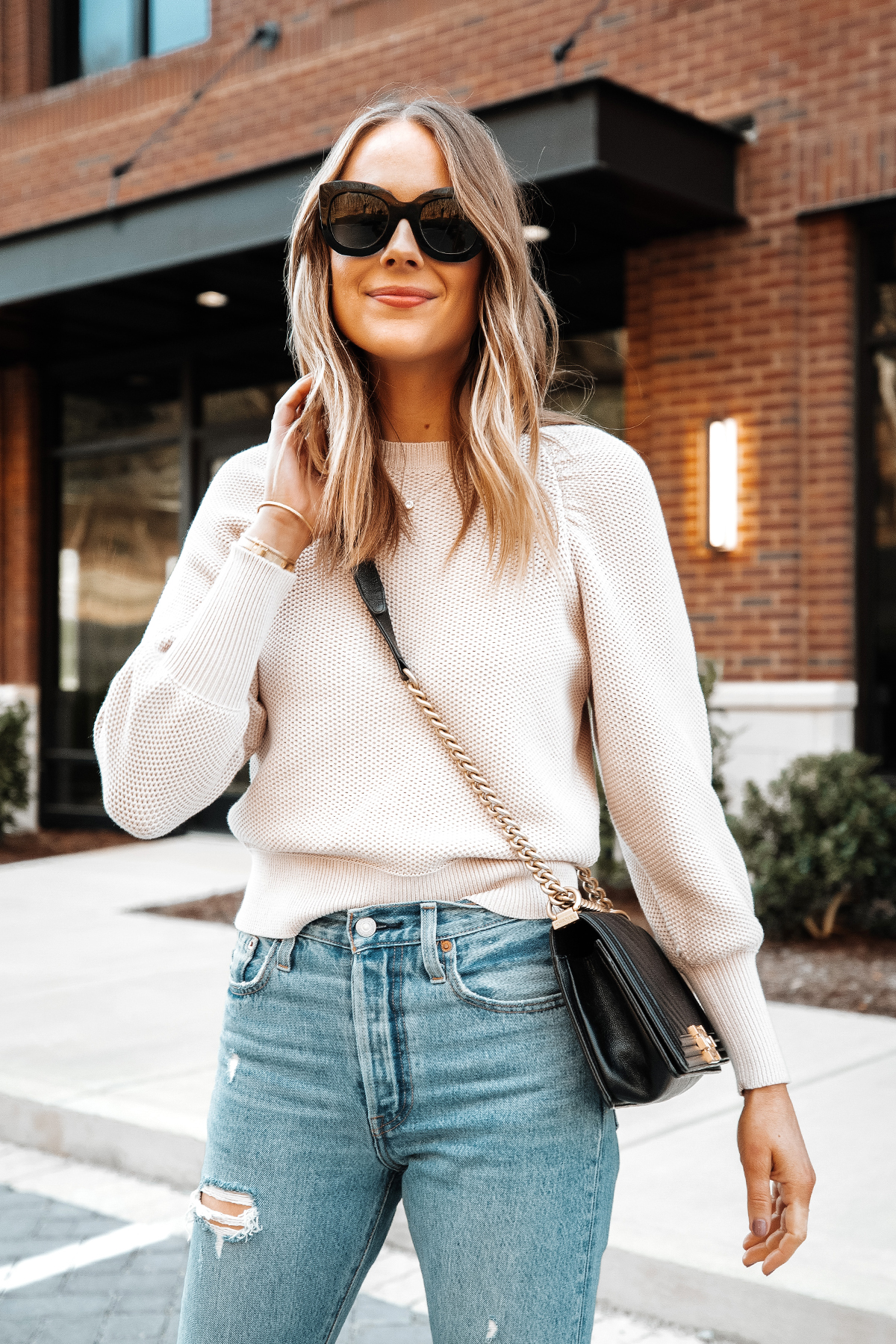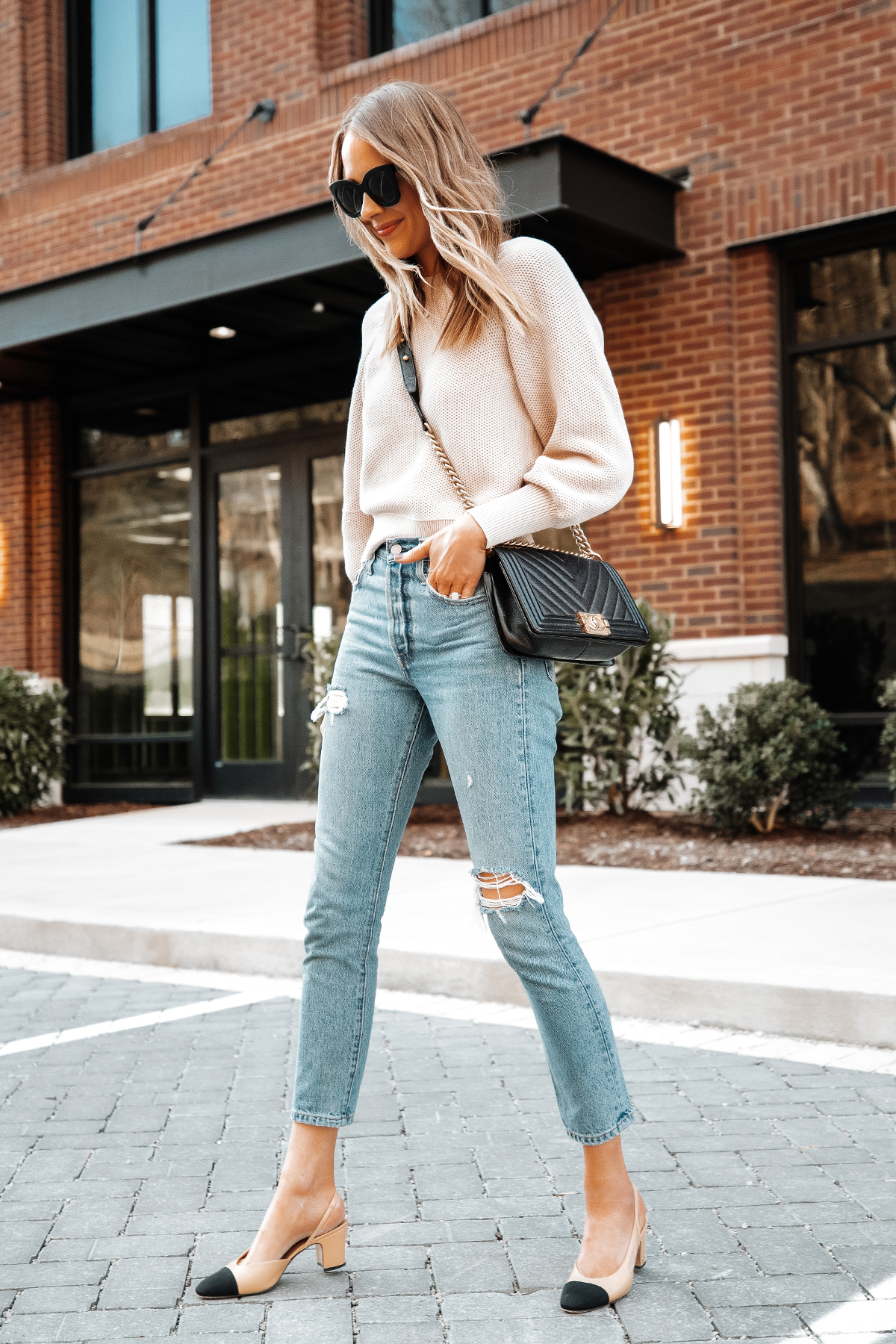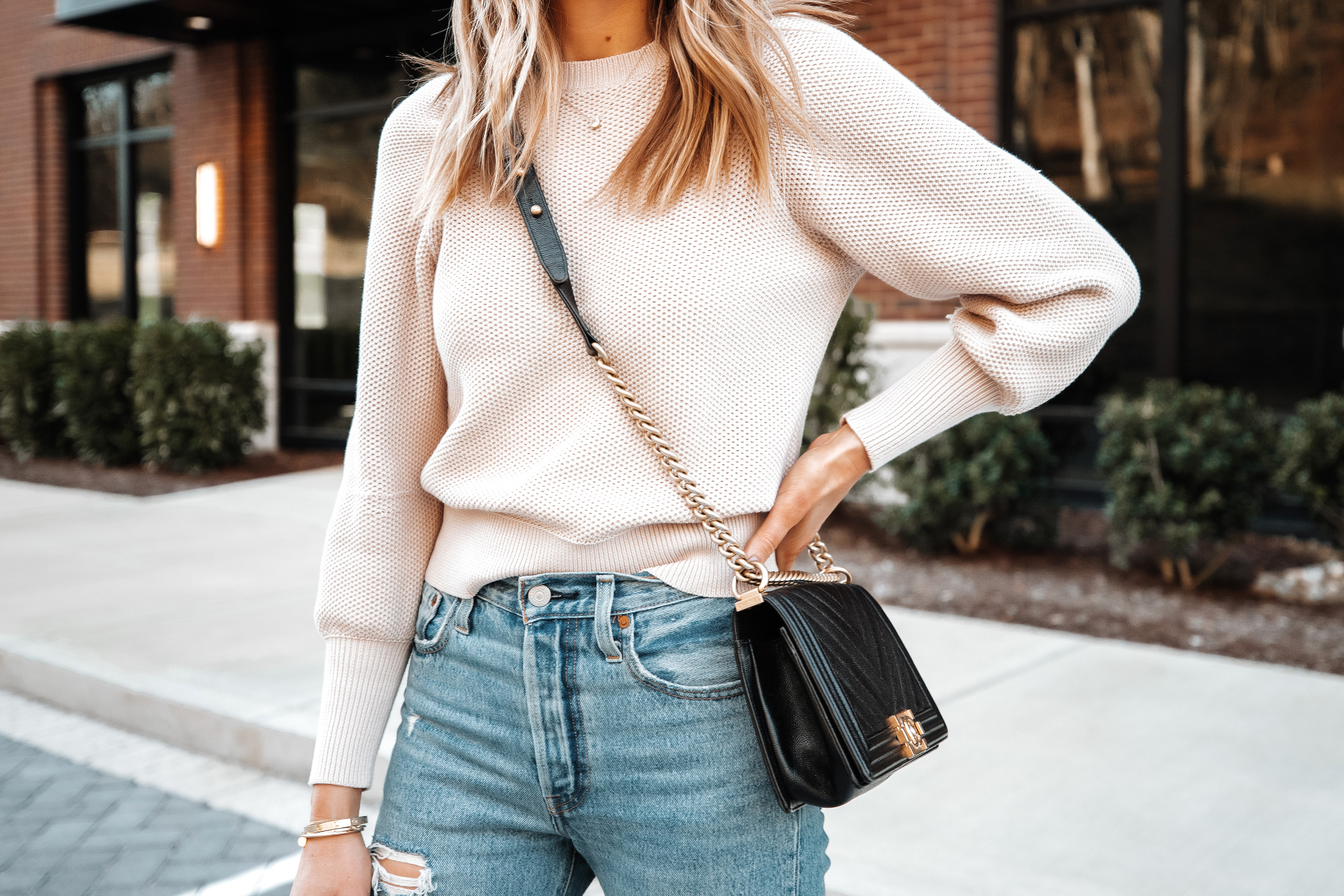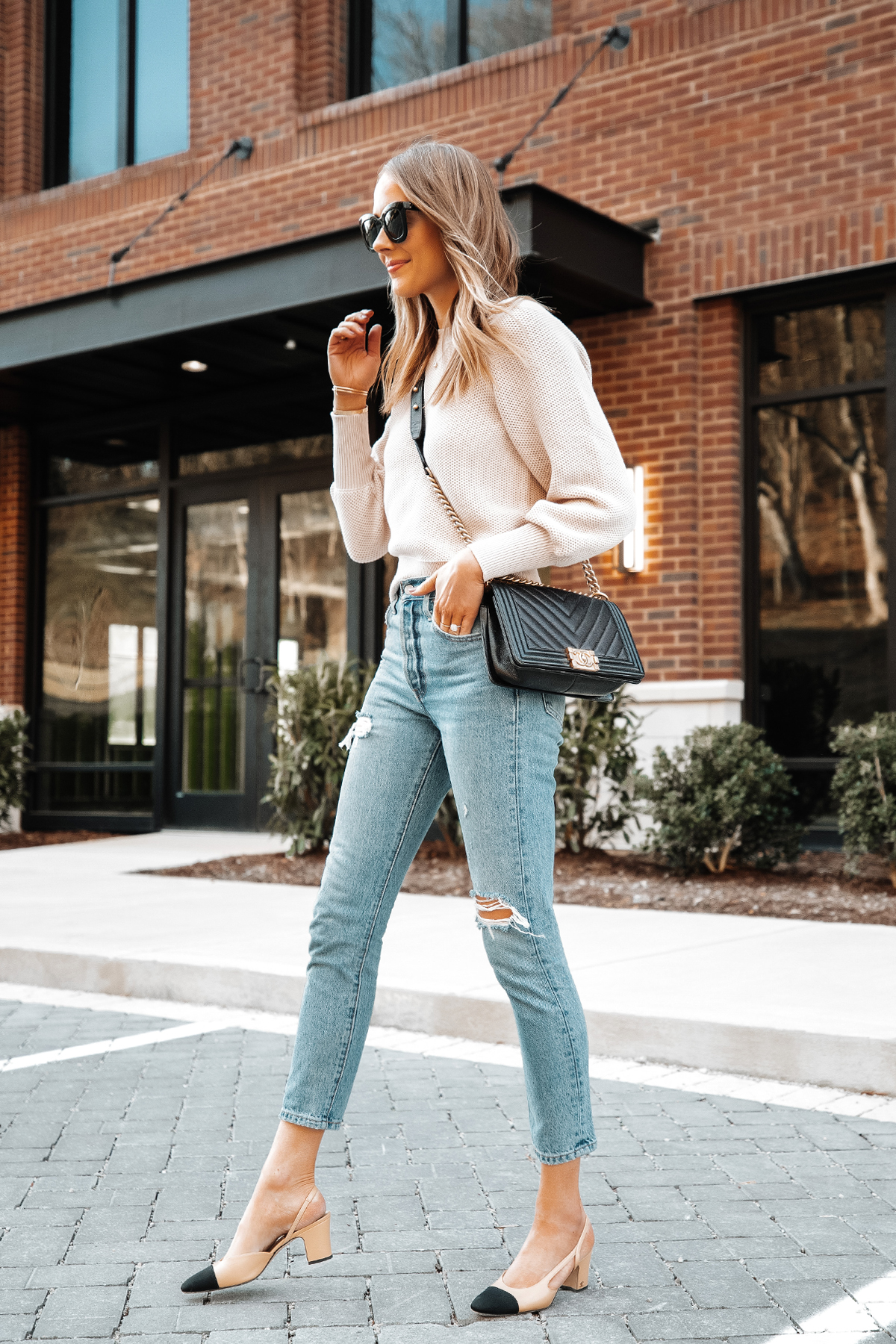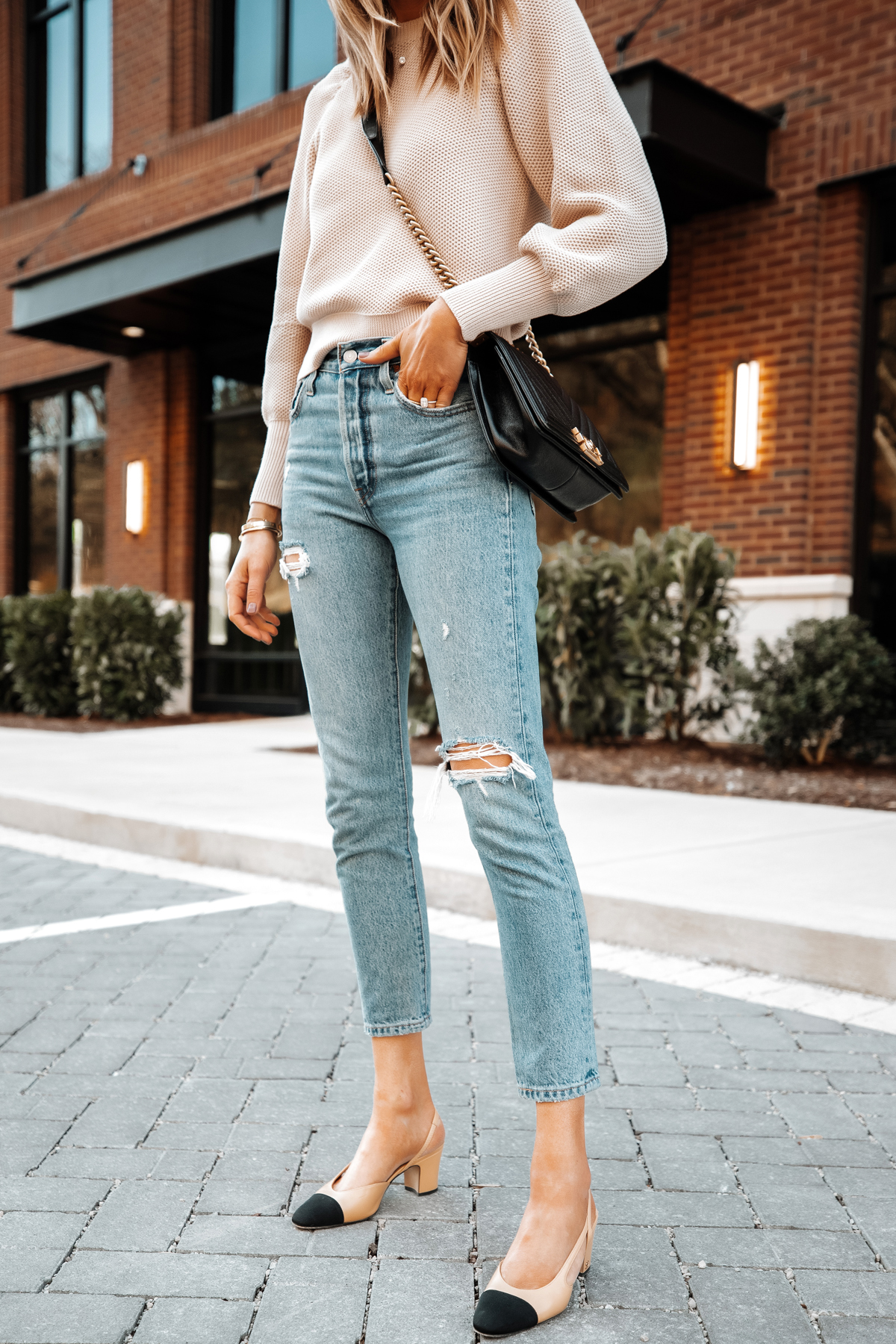 This post may contain affiliate links, meaning when you click the links and make a purchase, we receive a commission.