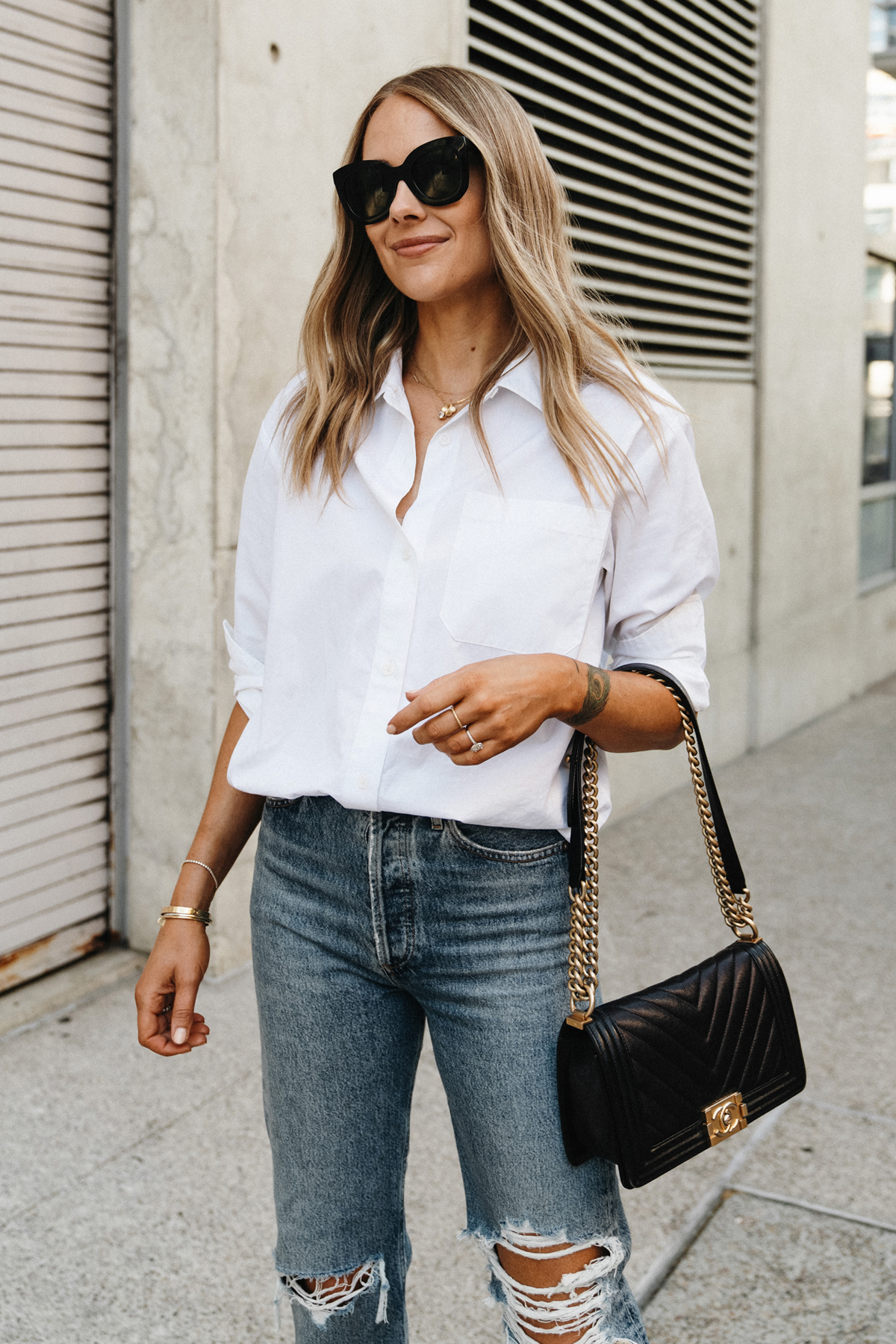 FJ Fashion Fact: Did you know that there actually is a difference between a button UP shirt and a button DOWN shirt? In men's fashion, there are usually buttons on the actual collar itself that you need to "button down," thus making it a true button down shirt. In women's fashion, you'll rarely find buttons on the collar, so it's referred to as a button up shirt! I didn't know this until recently and it came at the perfect time because I cannot stop wearing my favorite white button UP shirt by Jenni Kayne!
The quality of this oversized white button up is unmatched. The cotton is gorgeous, the curved hem is incredibly flattering on the female figure, and it looks good with just about everything. In today's post, I'm sharing some button up shirt outfit ideas to inspire you on how to style a button up shirt, be it casually or dressy! As a side note, not much can beat a simple jeans and button up shirt outfit in the fall, but I have ideas so keep scrolling to see how I style this shirt in several ways.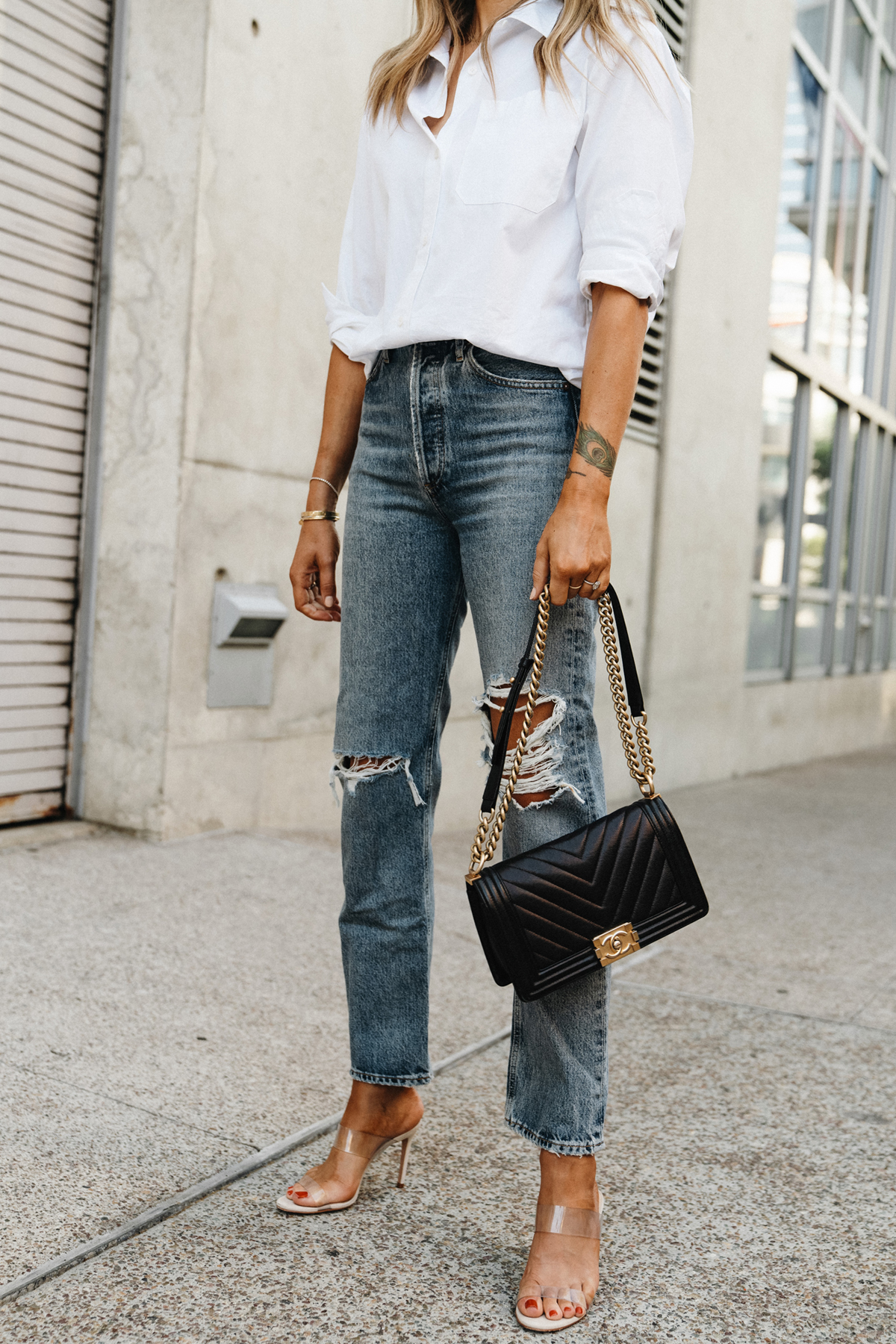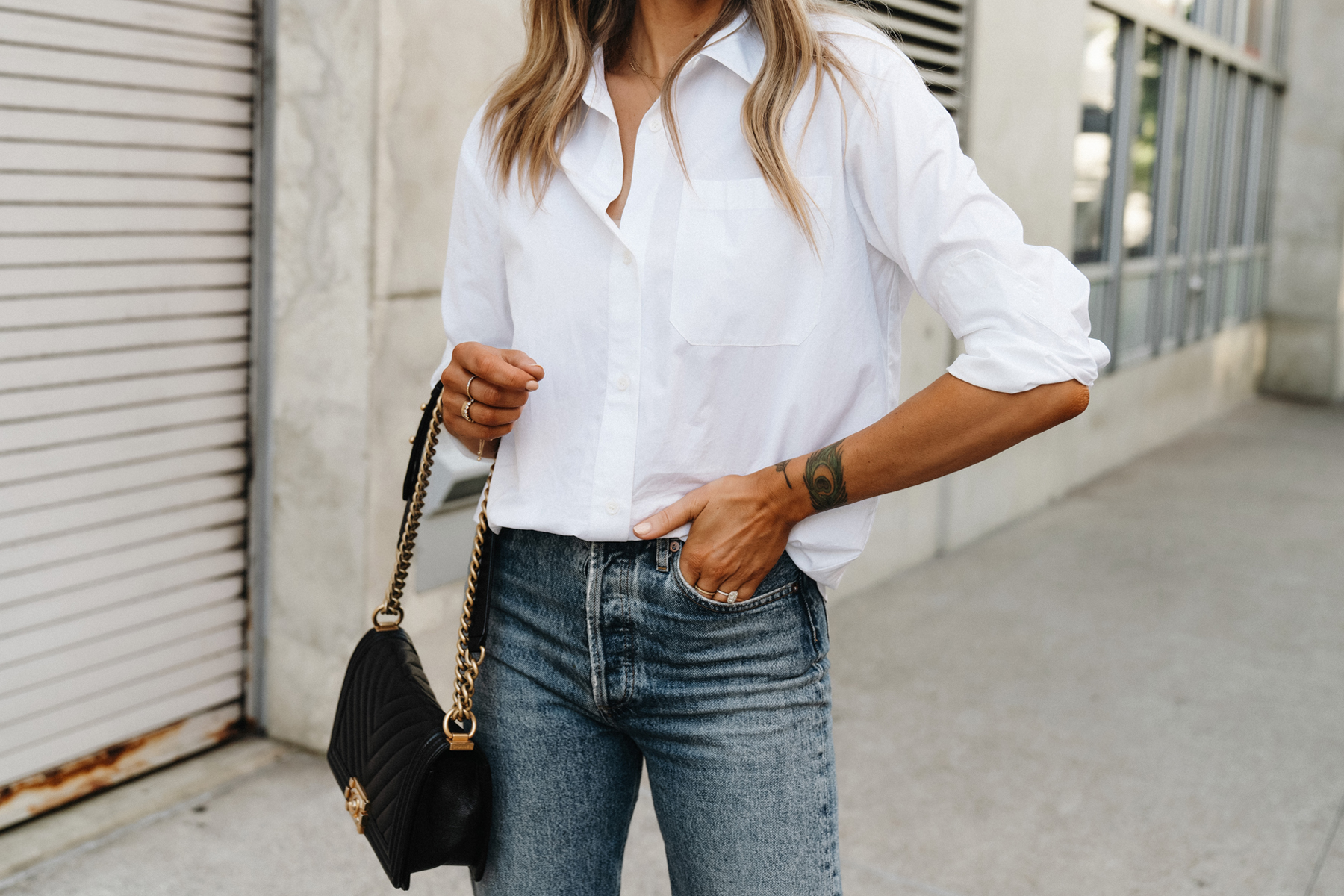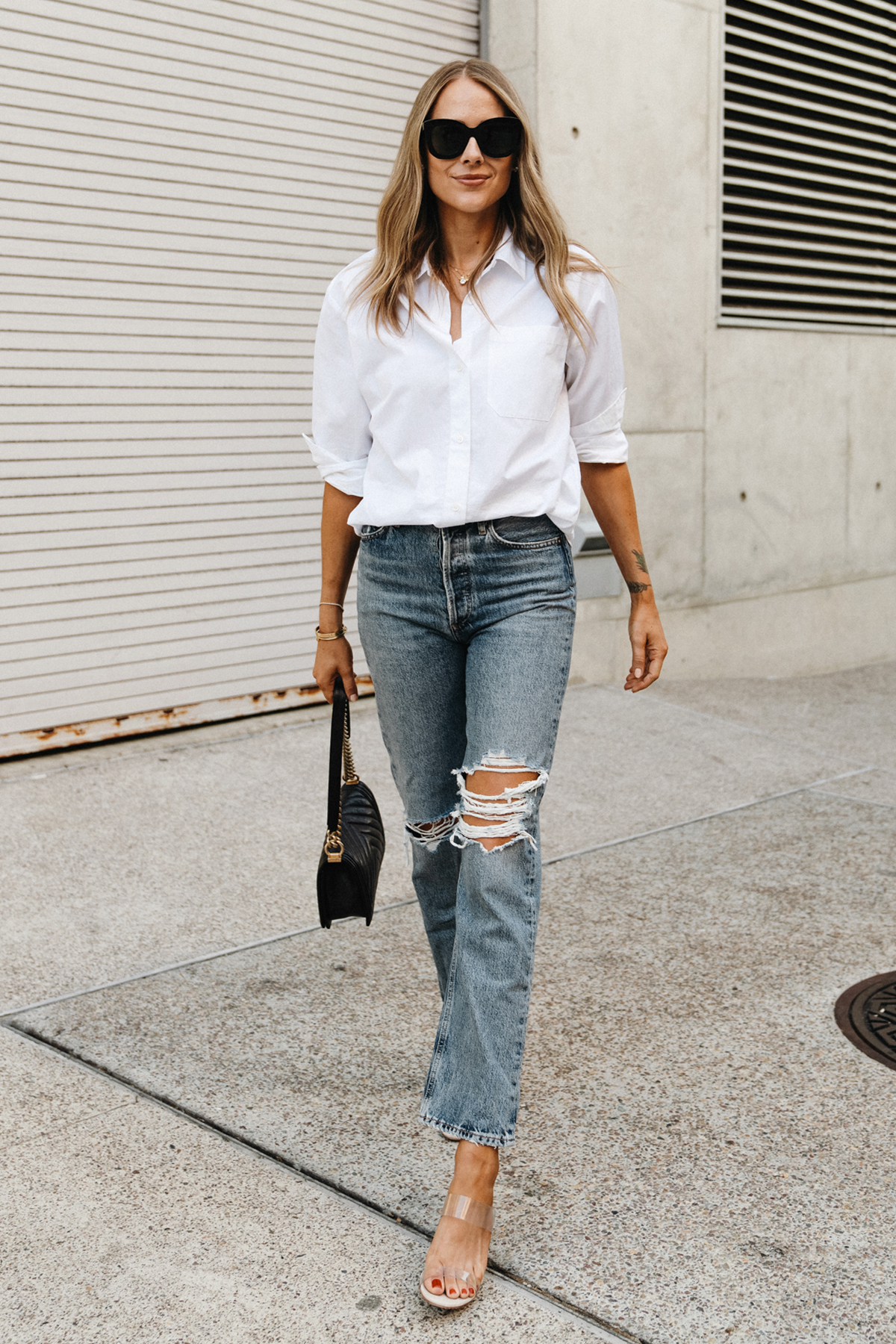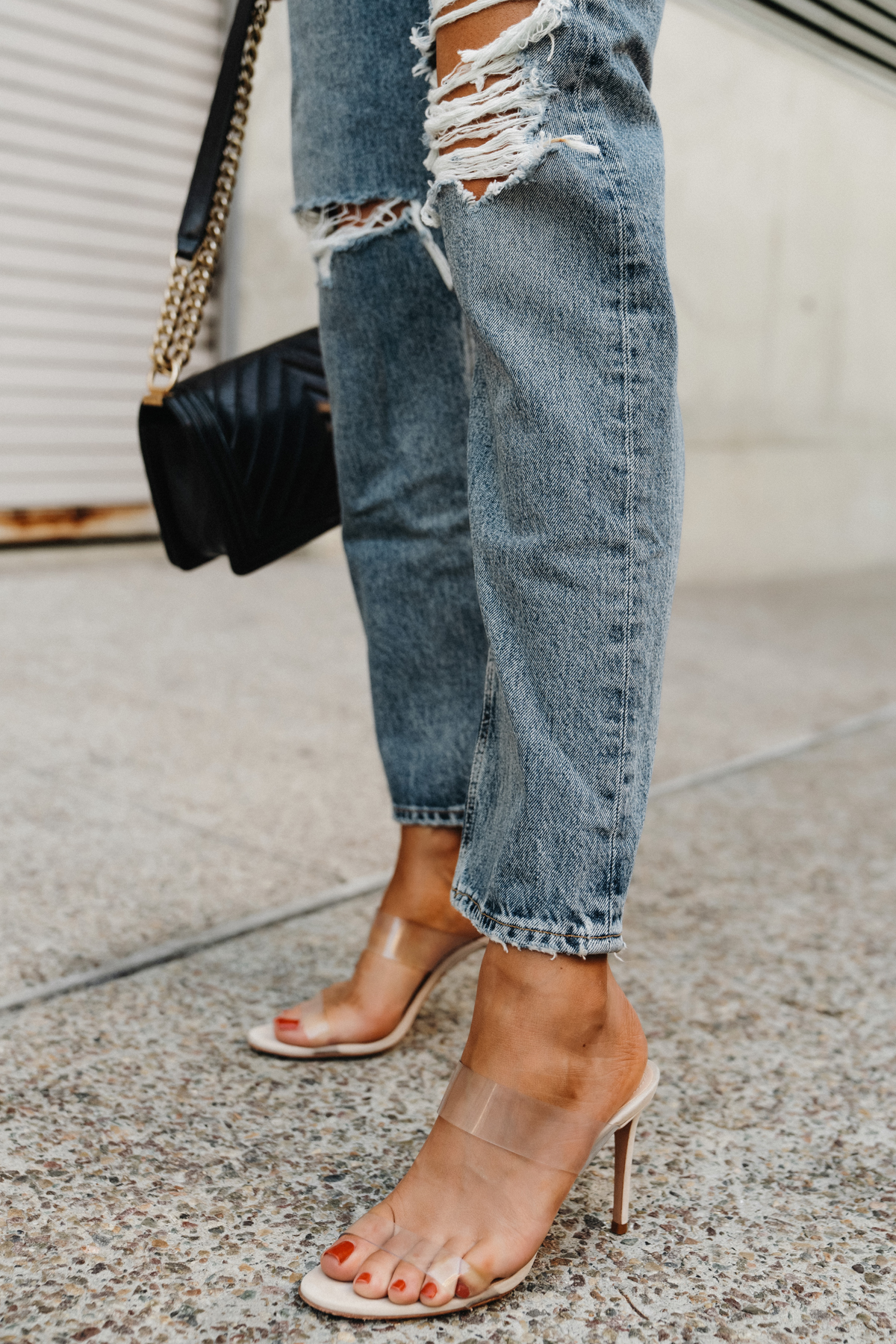 Main Outfit Photos: Arielle Levy
This post may contain affiliate links, meaning when you click the links and make a purchase, we receive a commission.