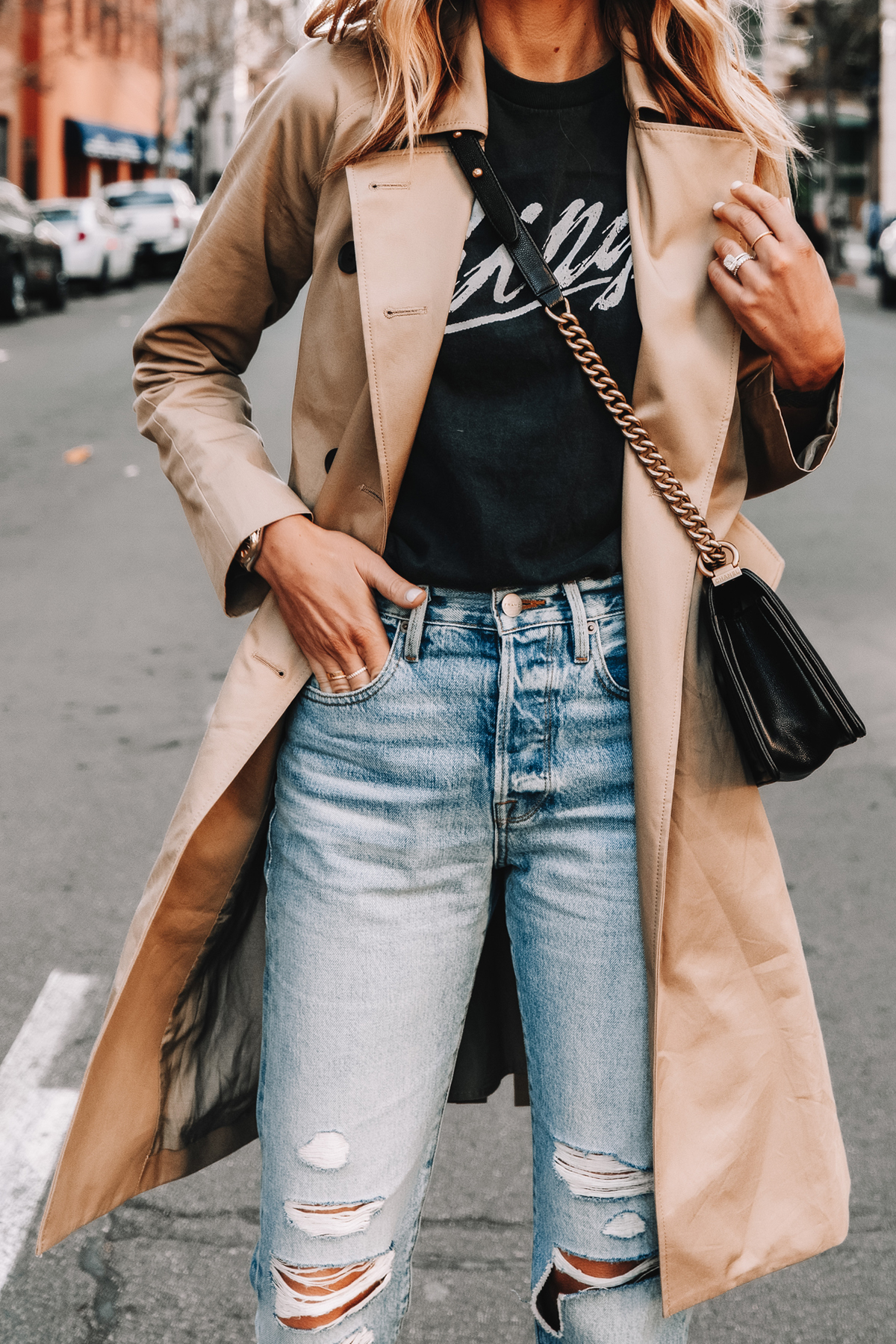 I've talked many times before about mixing high and low price points to create a cool, chic look. With graphic t-shirts trending, I've found myself reaching for a tee, jeans, and a designer handbag and pair of shoes to tie the look together, and I'll admit—it's my favorite new go-to look.
Often, I think shoppers believe the whole look has to be designer if even just one item is, and that couldn't be further from the truth. For example, this perfect weekend look is nothing more besides jeans, a tee, and a trench. But, when I add my Gucci Princetown Mules and sling my Chanel Boy Bag across my shirt, it takes it up a notch. Adding a few designer pieces to an outfit, no matter how small, elevate it instantly and give it that extra pop. 
And for those of you wondering if Gucci Mules are still in style for 2020, the answer is a resounding YES! A pair of shoes this versatile are timeless and should never be retired. When you go to get dressed for errands this Saturday, try this cool/casual look. I have a feeling it'll end up on repeat for you!