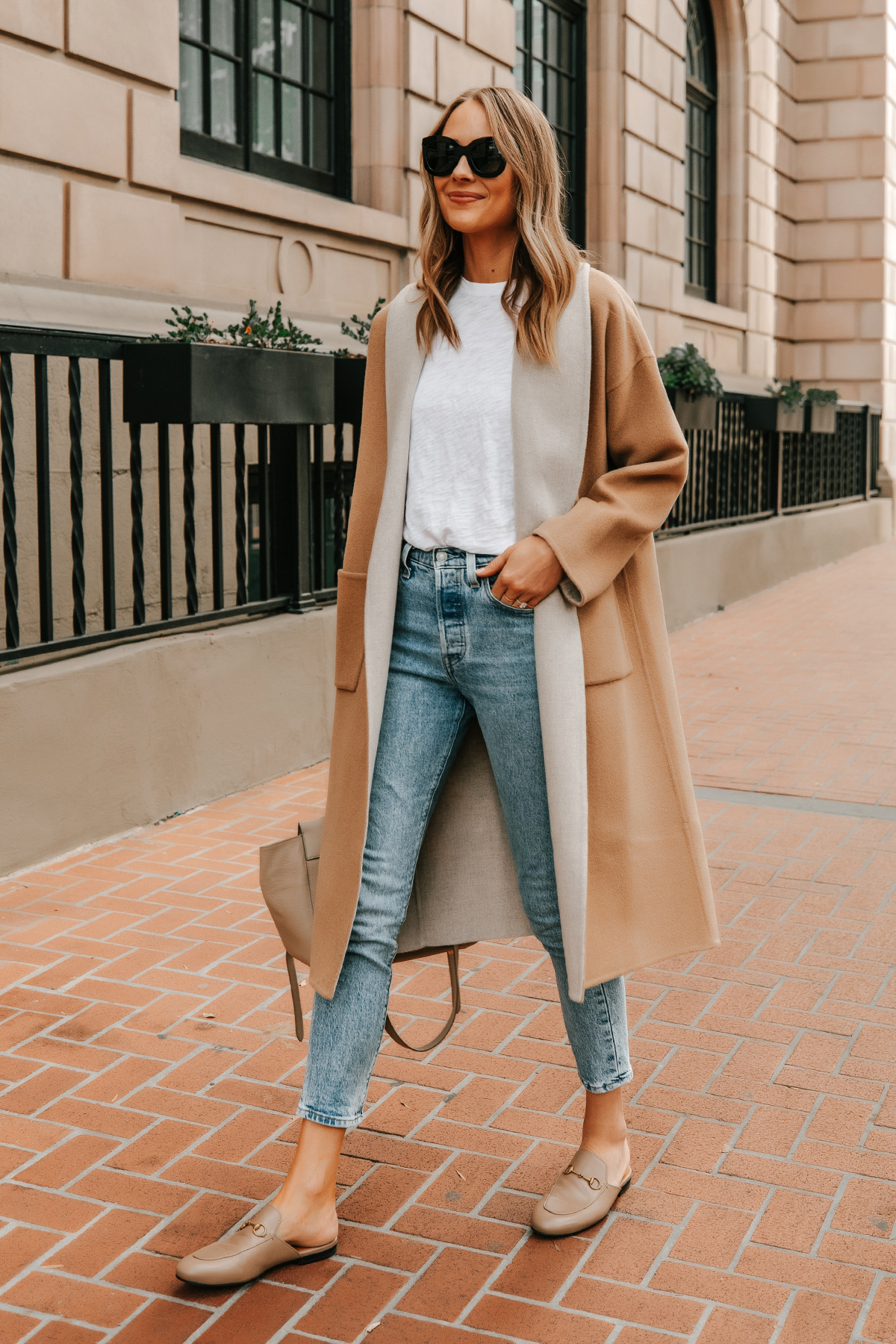 As much as I love less expensive versions of popular clothing and retail, there is absolutely a time and place for investing in the designer option over the other versions. The perfect example of this would be the Gucci princetown mules. For as long as I can remember, when I know I'm ready to invest in a more high-end piece of retail for my wardrobe, I immediately go to Nordstrom because they have it all including the Gucci mules.
A few years ago, I wrote a dedicated blog post with my honest review of the Gucci Princetown Mules so you can read my detailed thoughts there. For today's post, I want to answer a few questions I get over and over about these shoes like "Are Gucci mules worth it?" and "Are Gucci mules still in style?" Short answer: yes! Retailing for $790, the price may look steep at first, but it's been over four years since I started investing in Gucci mules and they still feel and look as good as the day I purchased them from Nordstrom! An all-leather slide mule is as classic a shoe as anything else, and what I consider to be a must have designer accessory.
There are endless ways on how to wear Gucci mules and what to wear with them, too. While they're a great spring and summer shoe, Gucci mules also work in the winter! Take today's look for example. I paired the shoe with more Nordstrom pieces such as the best white t-shirt ever (yes, the ATM one), another gorgeous investment piece in the shape of an Eileen Fisher Double Face wool coat, and a classic pair of Levi's 501 skinny jeans. This head-to-toe Nordstrom look is topped off perfectly with the Gucci princetown mules because they truly go with everything, and I would buy them over and over again!
A special thank you to Nordstrom for sponsoring this post. All thoughts and opinions are my own.
This post may contain affiliate links, meaning when you click the links and make a purchase, we receive a commission.
Photos: Arielle Levy