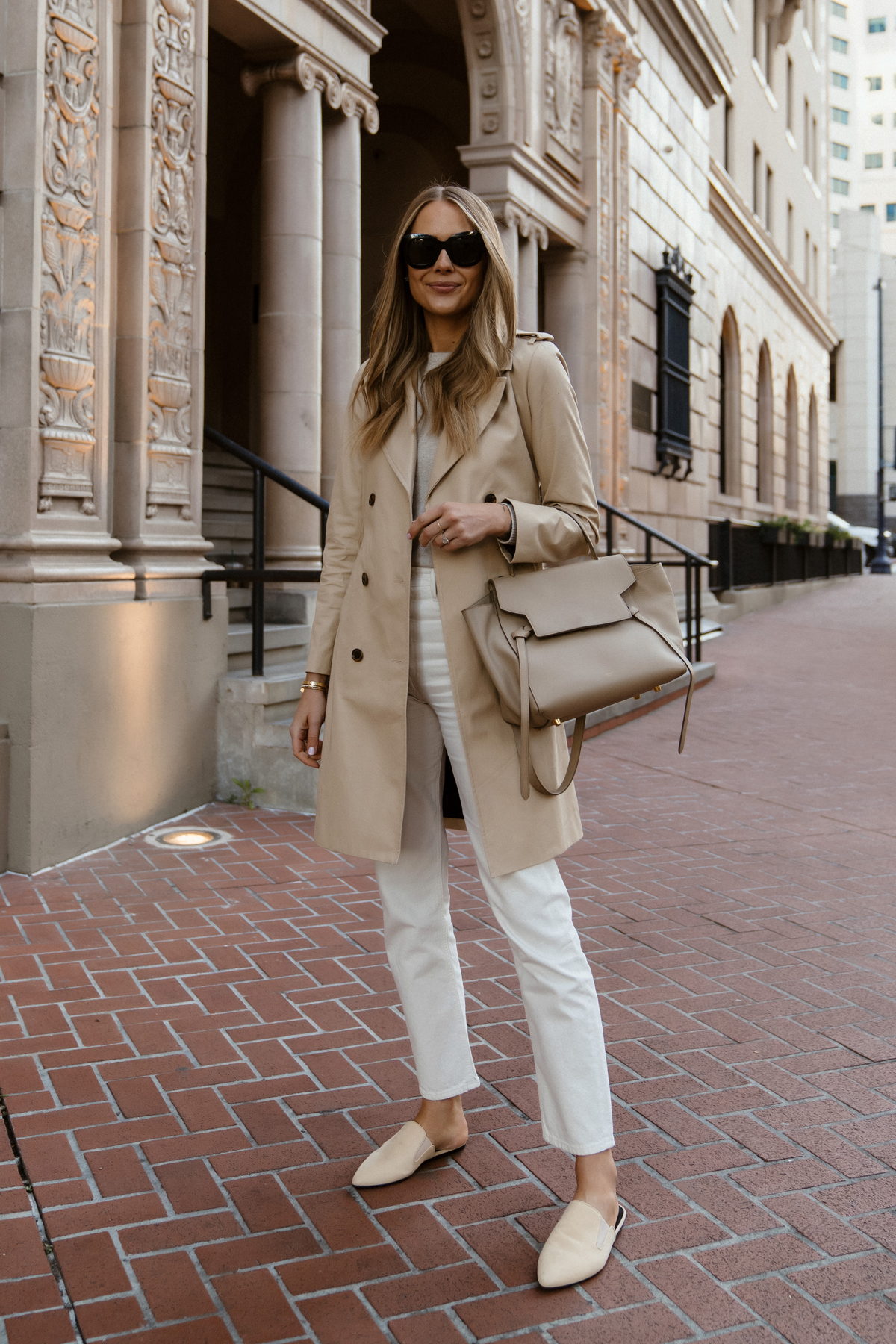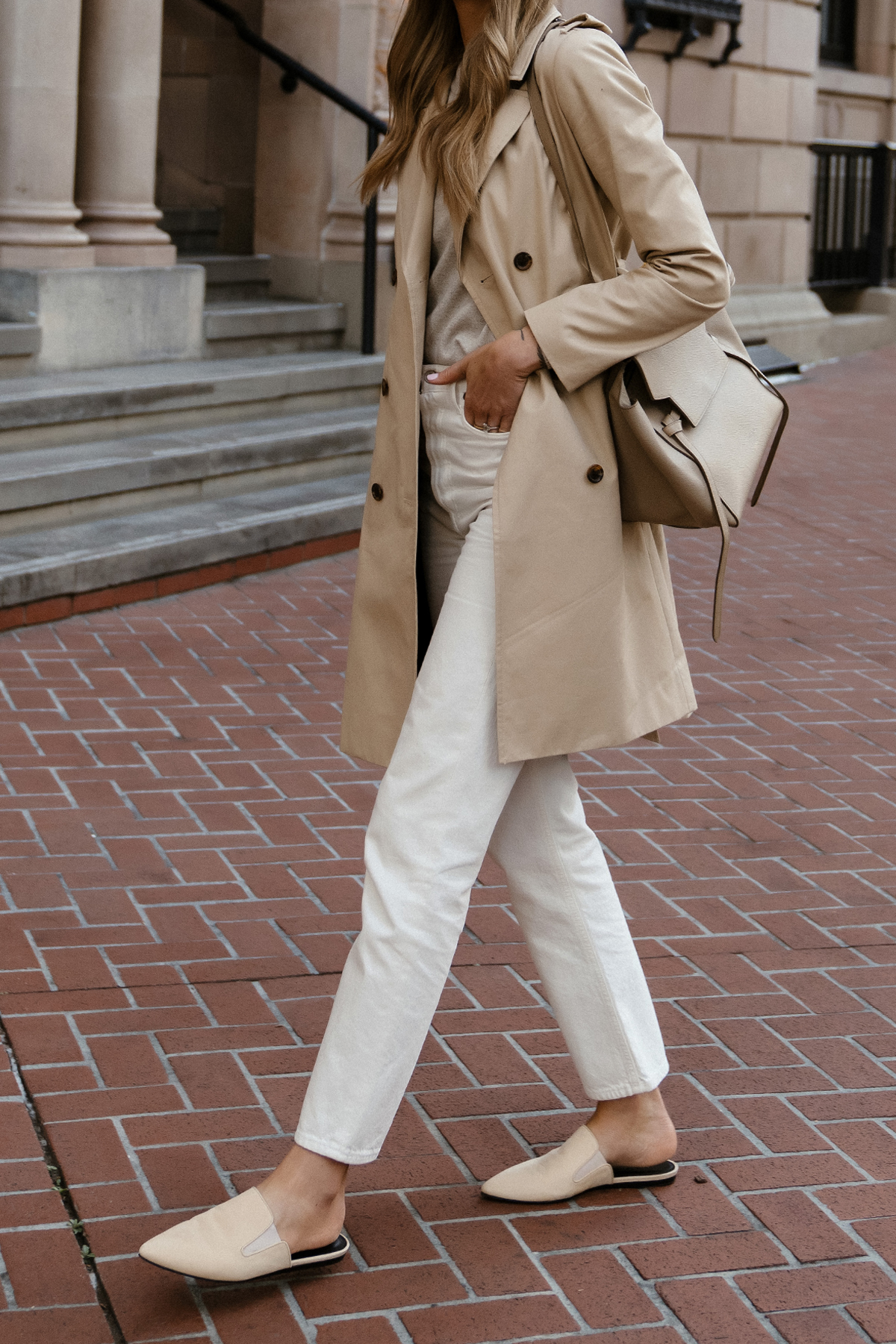 The trench coat shines in the springtime. It's truly the unsung hero of lightweight outerwear that exists to provide the perfect layer when rain showers are relentless, but flowers are blooming everywhere! And the best part? Trench coats are always in style—they're one of the most classic coats of our time! Heading to the office? A women's trench coat pairs effortlessly in a workwear inspired outfit! Running errands? Pair a trench coat with jeans, a t-shirt and your favorite sneakers for a casual trench coat outfit. The neutral color and lightweight style of this jacket make it the perfect transitional piece for springtime!
For today's post, I wanted to share this almost-monochrome outfit I based entirely around my favorite J.Crew trench coat. Actually, it's sort of a neutral ombre look if we're going to get technical. I really wanted to lean into spring style and because I'm often asked what to wear with white jeans, figured this was the perfect opportunity to show you guys a great example! 
So I already knew I wanted an excuse to create a trench coat spring outfit, and immediately decided to pair it with my favorite pair of white jeans I own. I paired it with an oatmeal colored lightweight sweater and cream colored slide mules to really round out the full neutral look, and grabbed one of my favorite classic handbags in the same color family to tie it all together. What I ended up with was what I consider a classic and feminine womens trench coat outfit that you will for sure get compliments on if you choose to emulate it!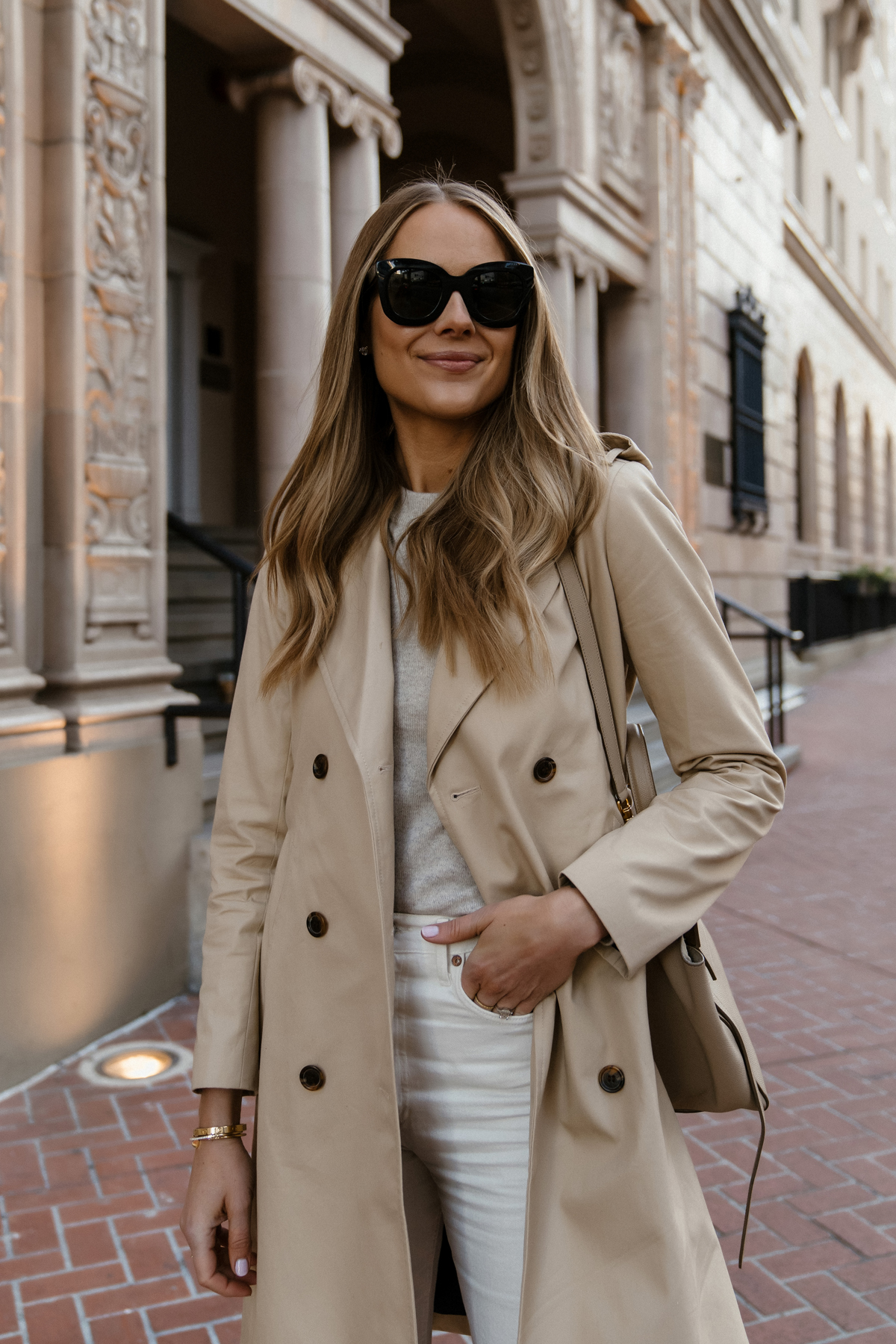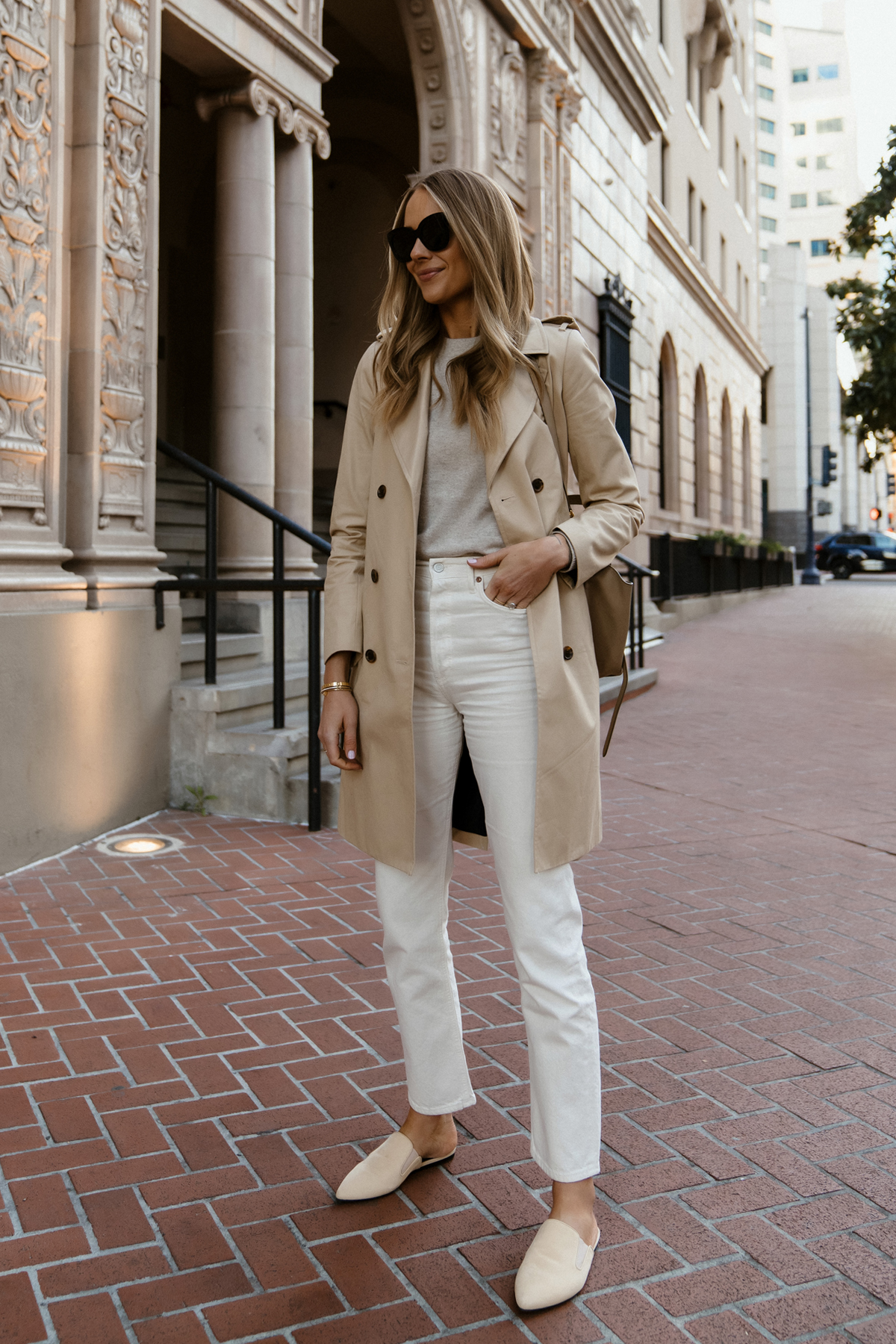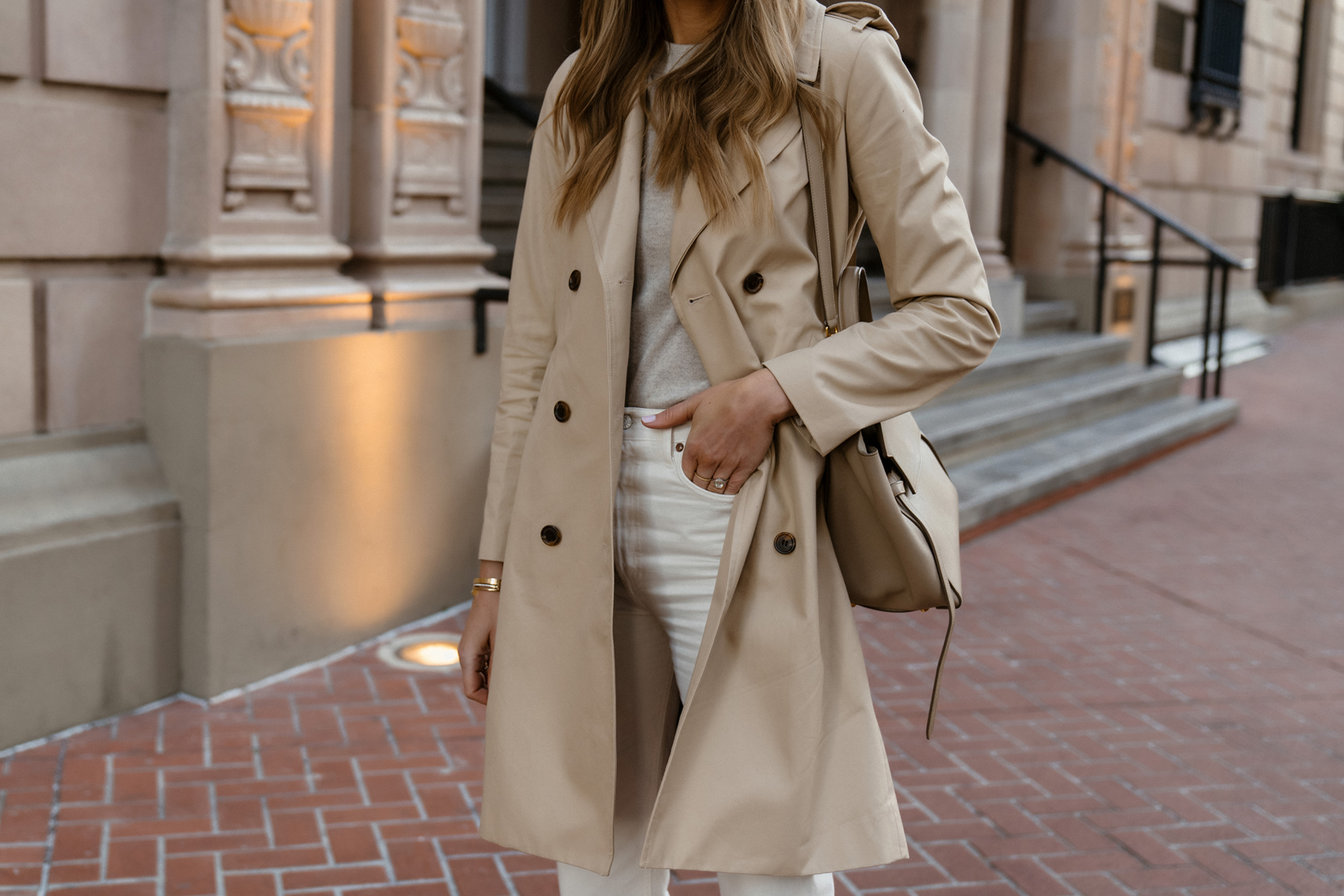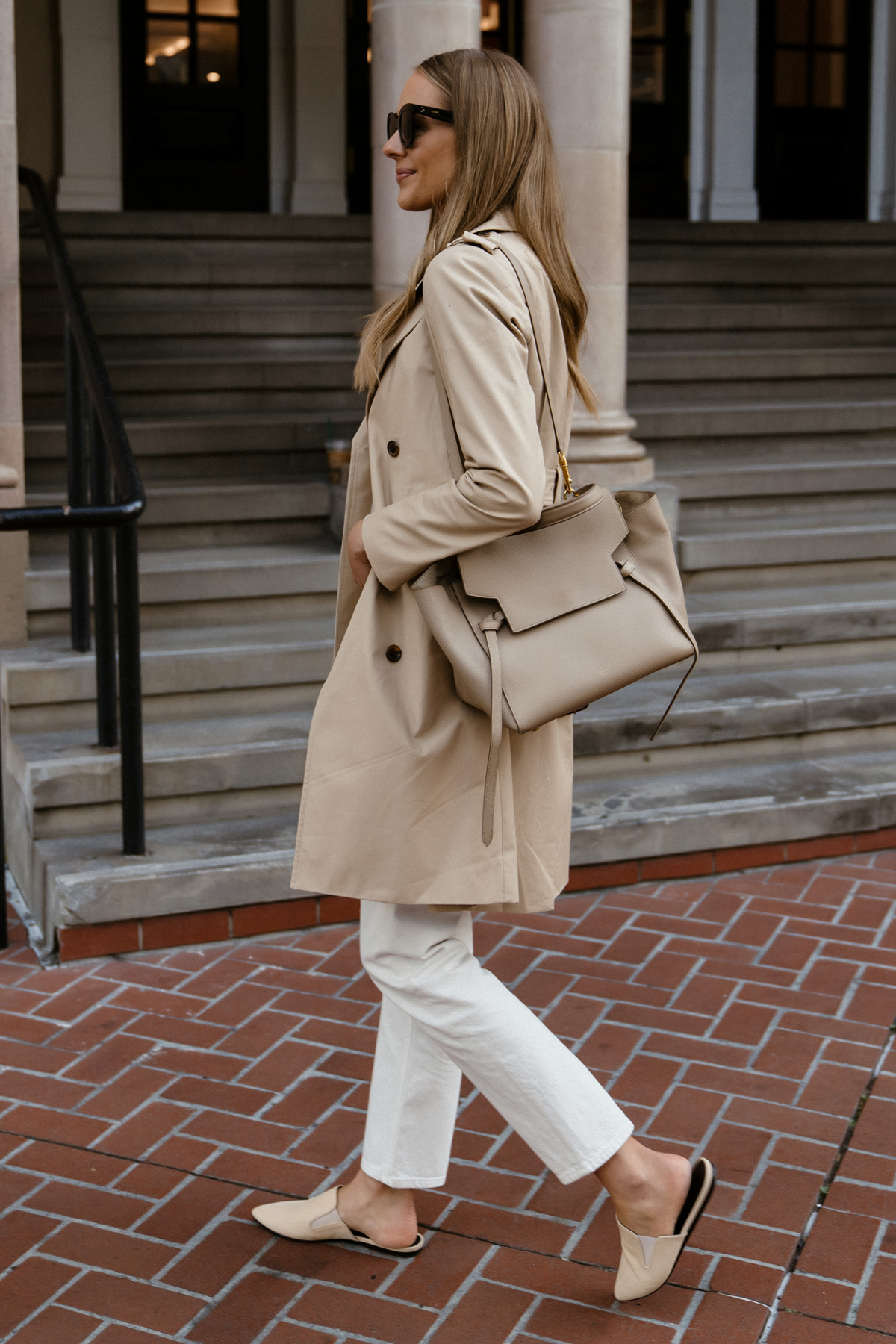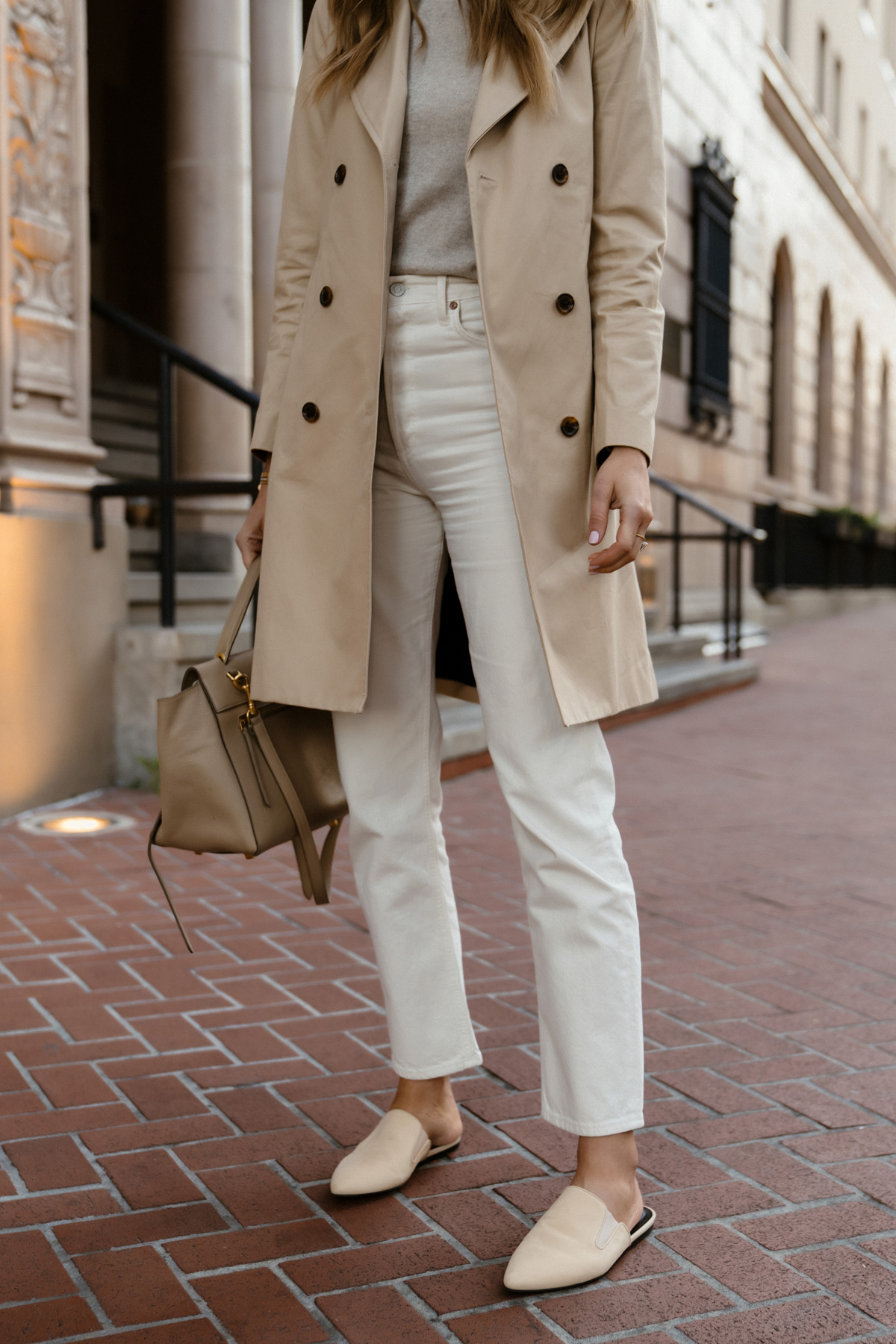 This post may contain affiliate links, meaning when you click the links and make a purchase, we receive a commission.