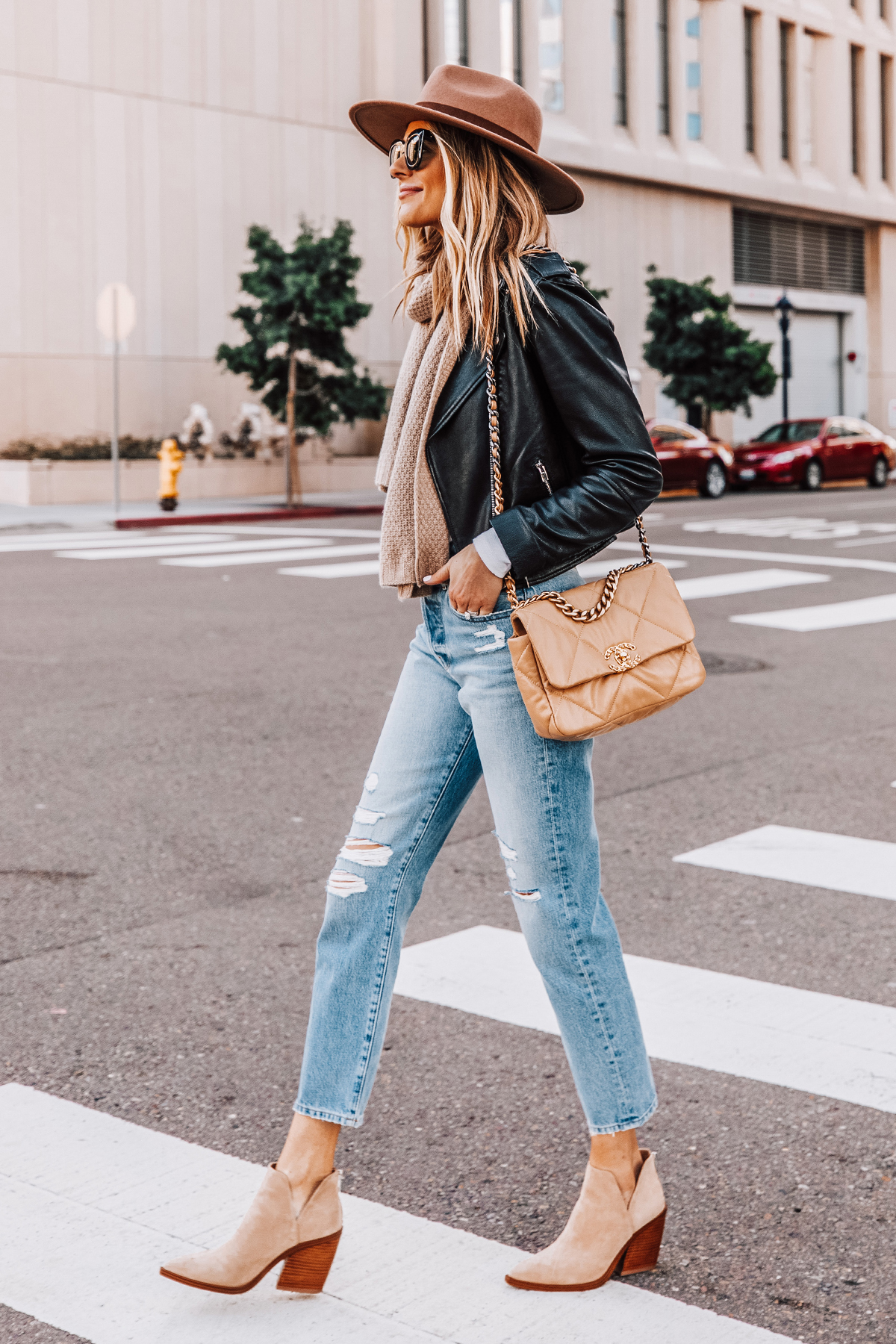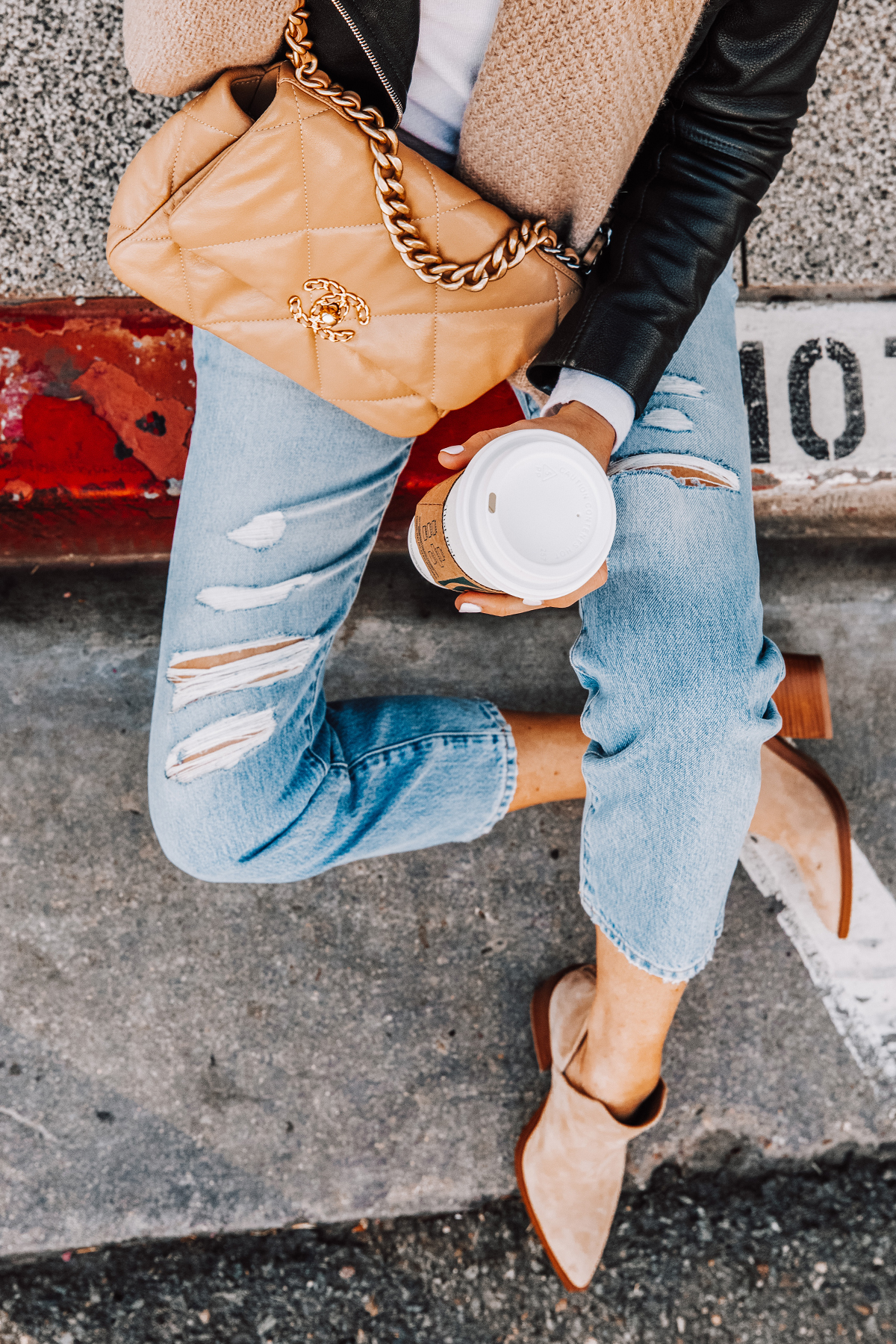 I love leather jackets so much. Truly, I will find any excuse to pair them with any outfit because they almost always add the perfect finishing touch to my look. However, utilizing it during the winter is a bit trickier since leather isn't the material your mind goes to first when you think of cold weather. But, I have suggestions on how to create the perfect layered leather look so you feel warm but look cool.
When deciding on how to wear your leather jacket during winter, the most important thing to keep in mind is everything else in your outfit! A leather jacket does great on its own, so focus on the other accessories that are going to help you feel cozy in cold temps. For example, for this particular cold winter weekend look, I layered my black leather jacket with a deliciously cozy cashmere scarf, a stylish yet functional hat that looks trendy while keeping my head warm, and a favorite pair of booties to keep my toes intact. 
Topping off this look with the leather jacket was easy once I had my other accessories in place. This look is how to wear a scarf with a leather jacket without feeling suffocated! I felt so comfortable, so warm, and so on trend in this outfit.
P.S. Check out this post for 18 ways to wear a black leather jacket & how to dress up a black leather jacket for work.
Black Leather Jackets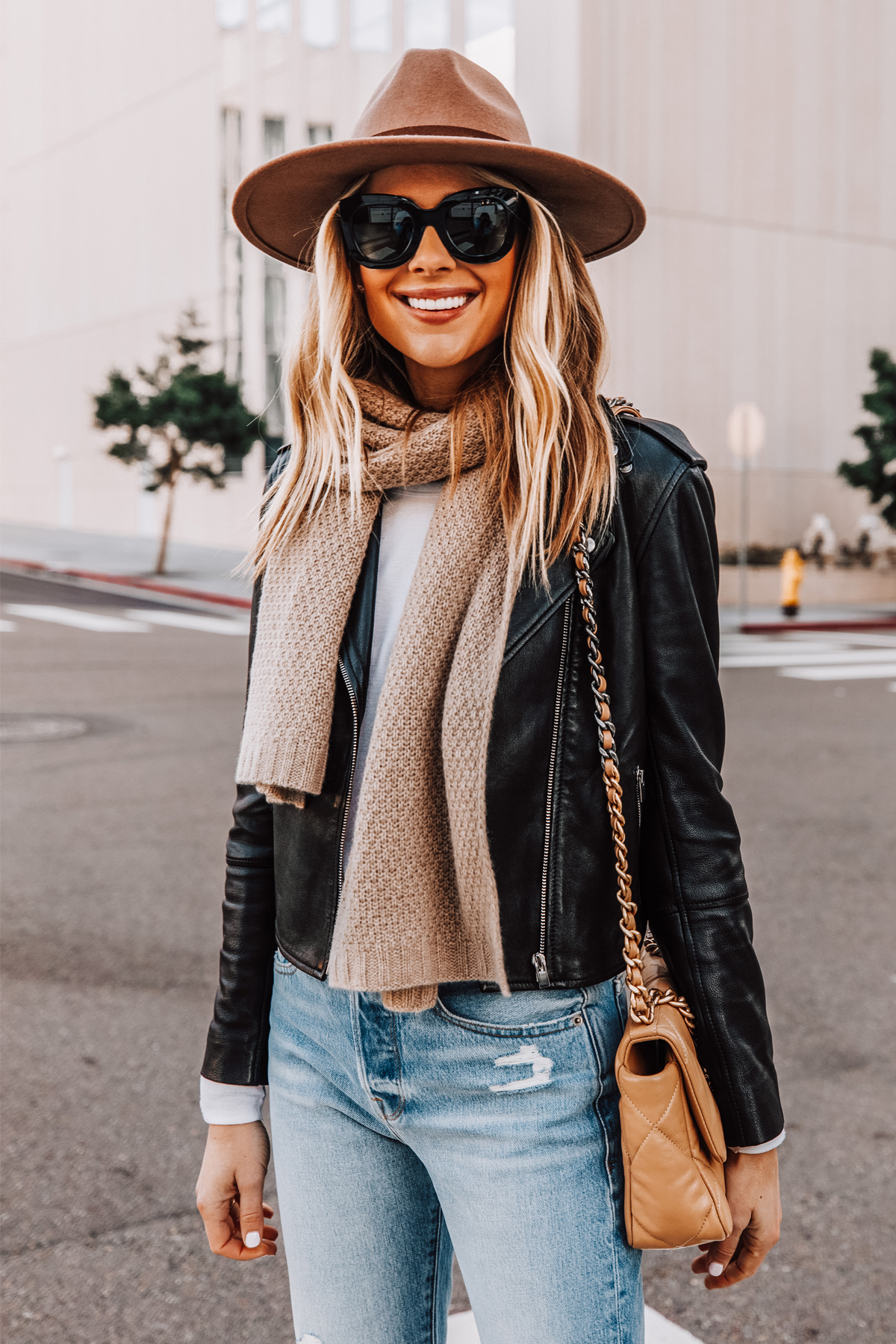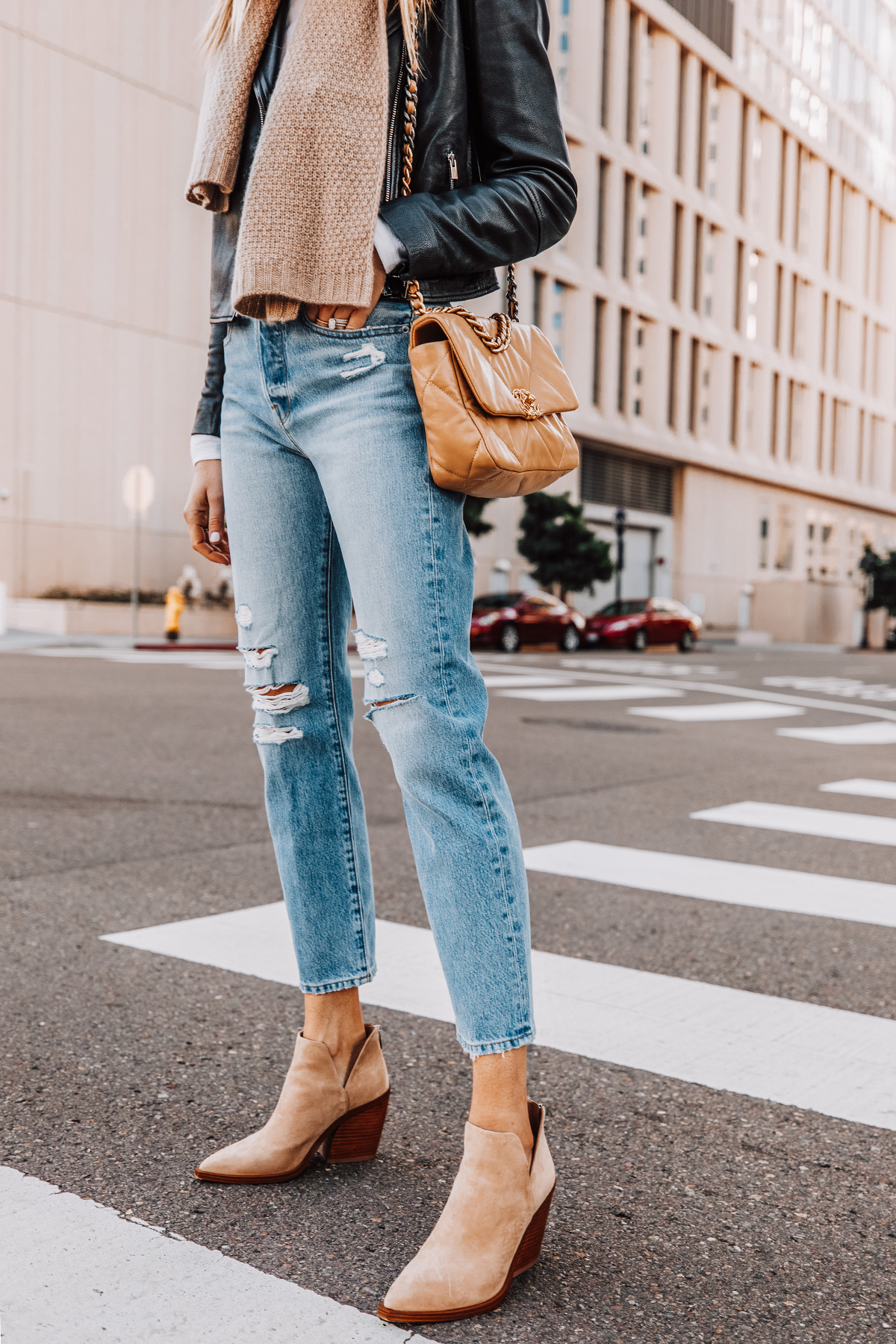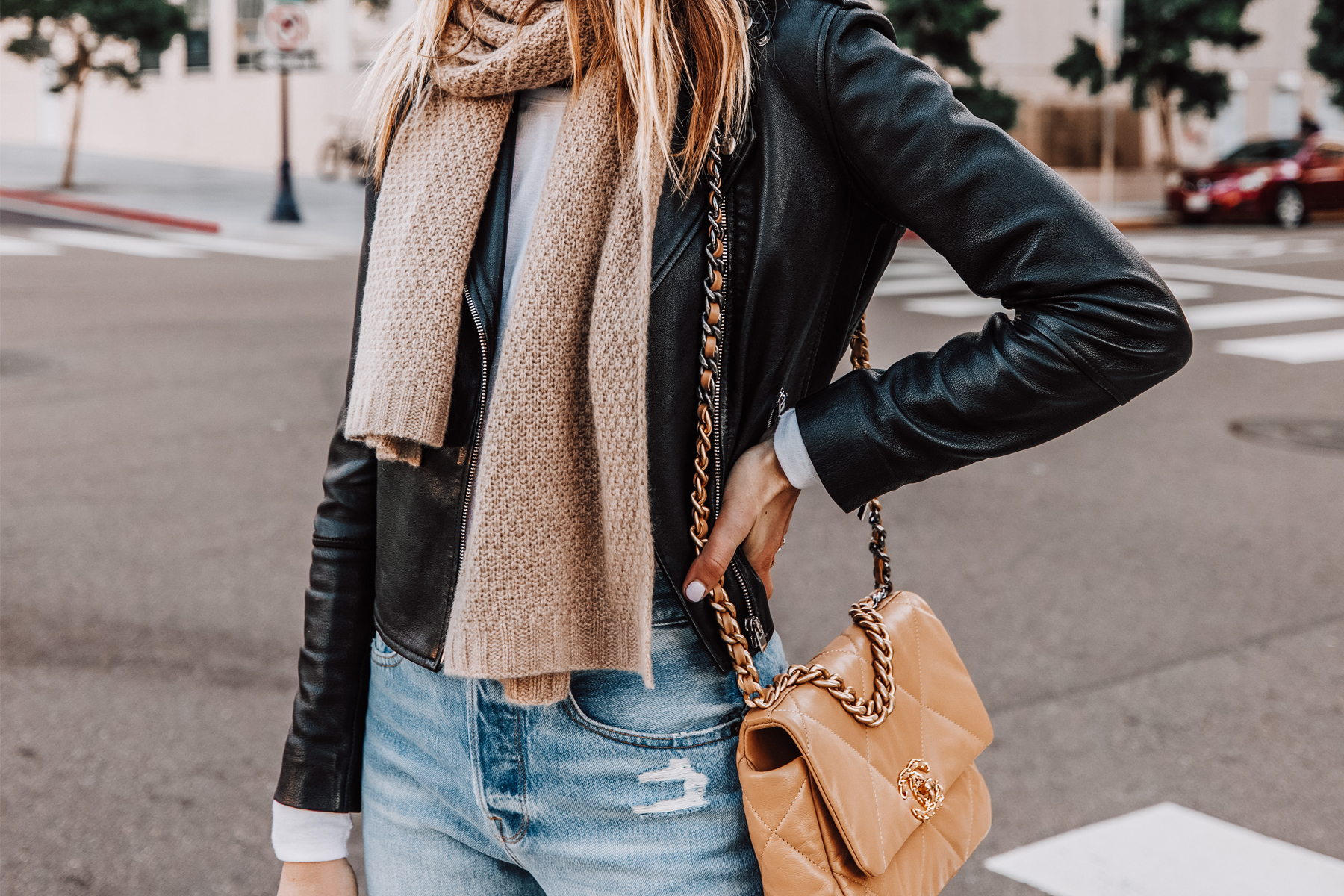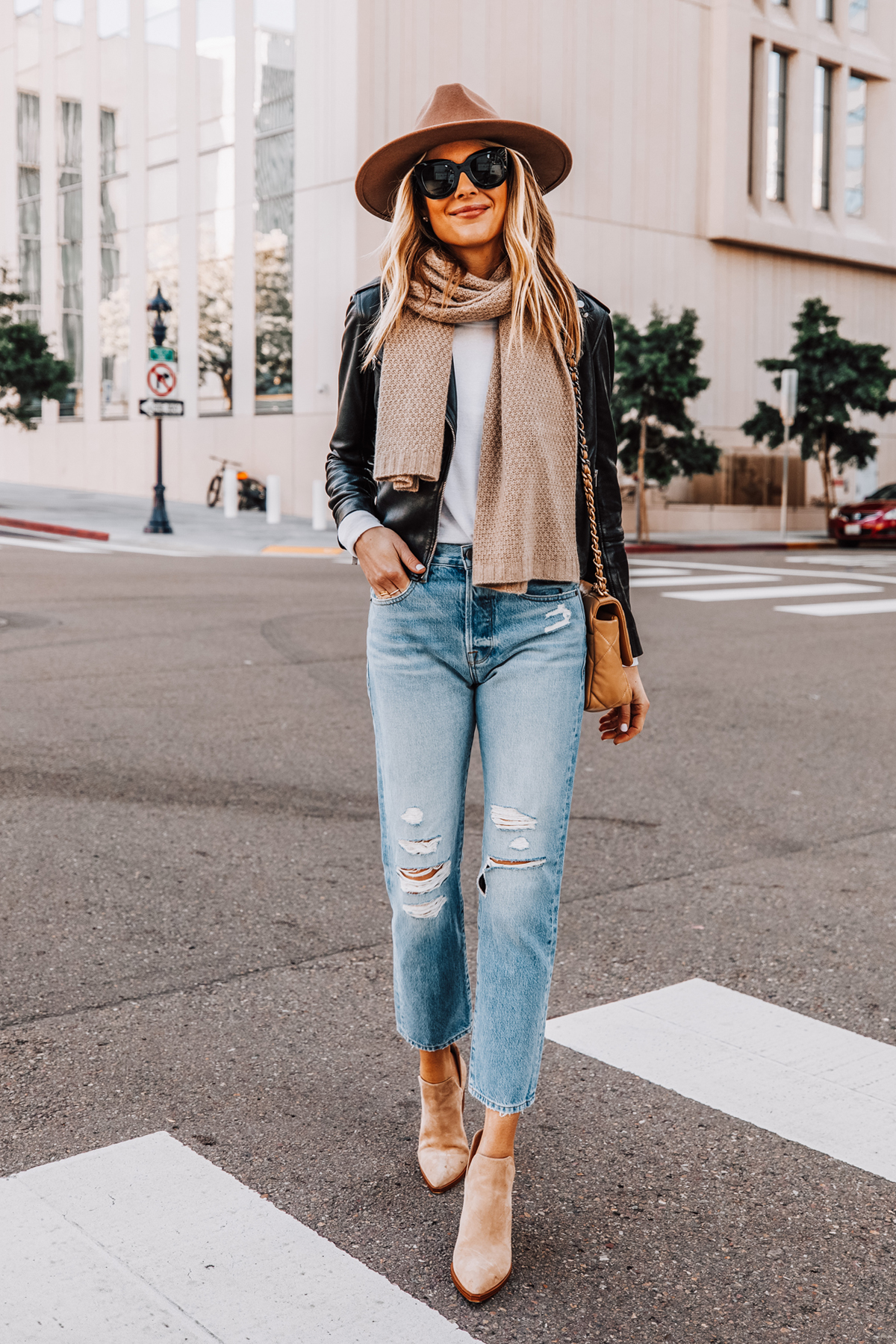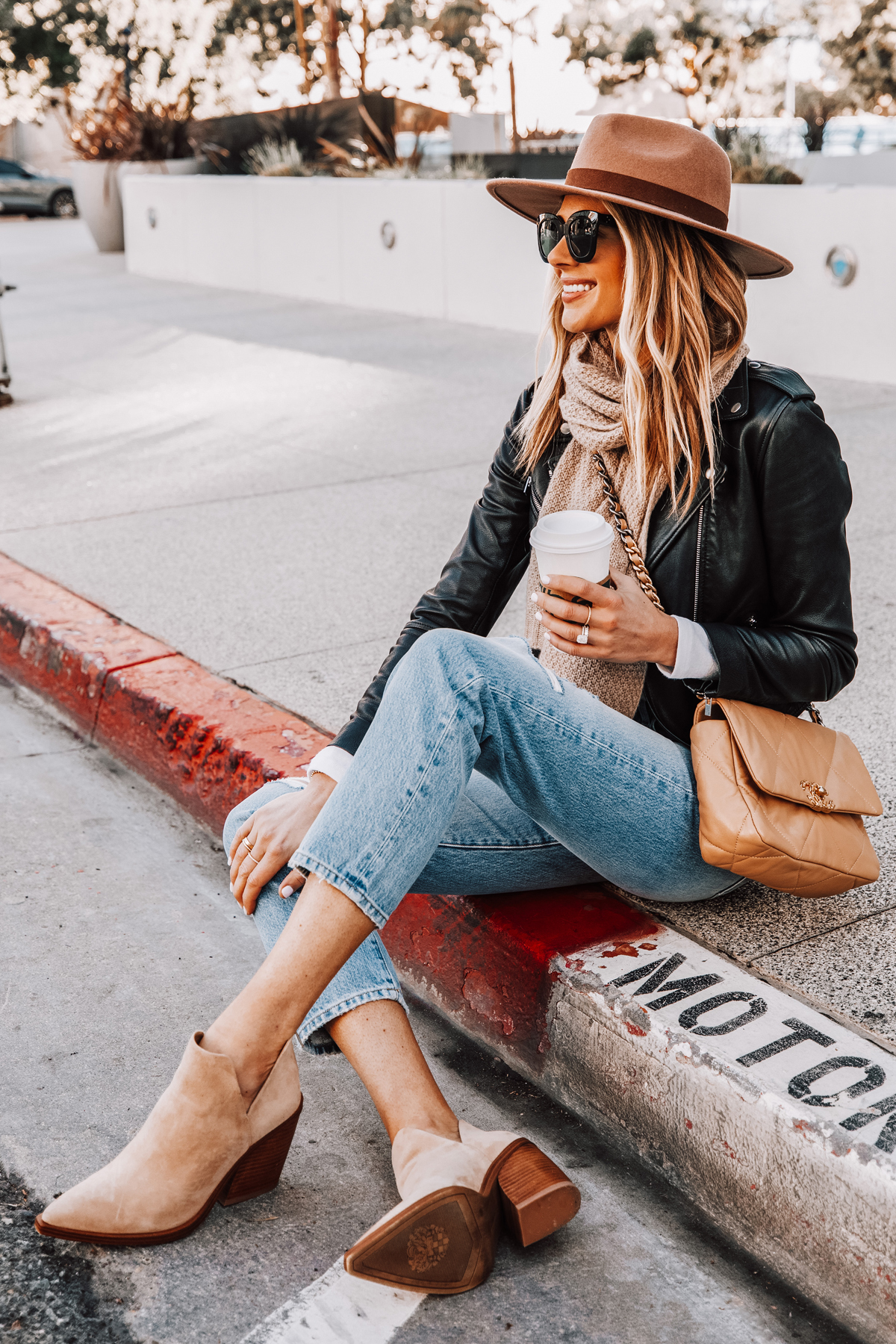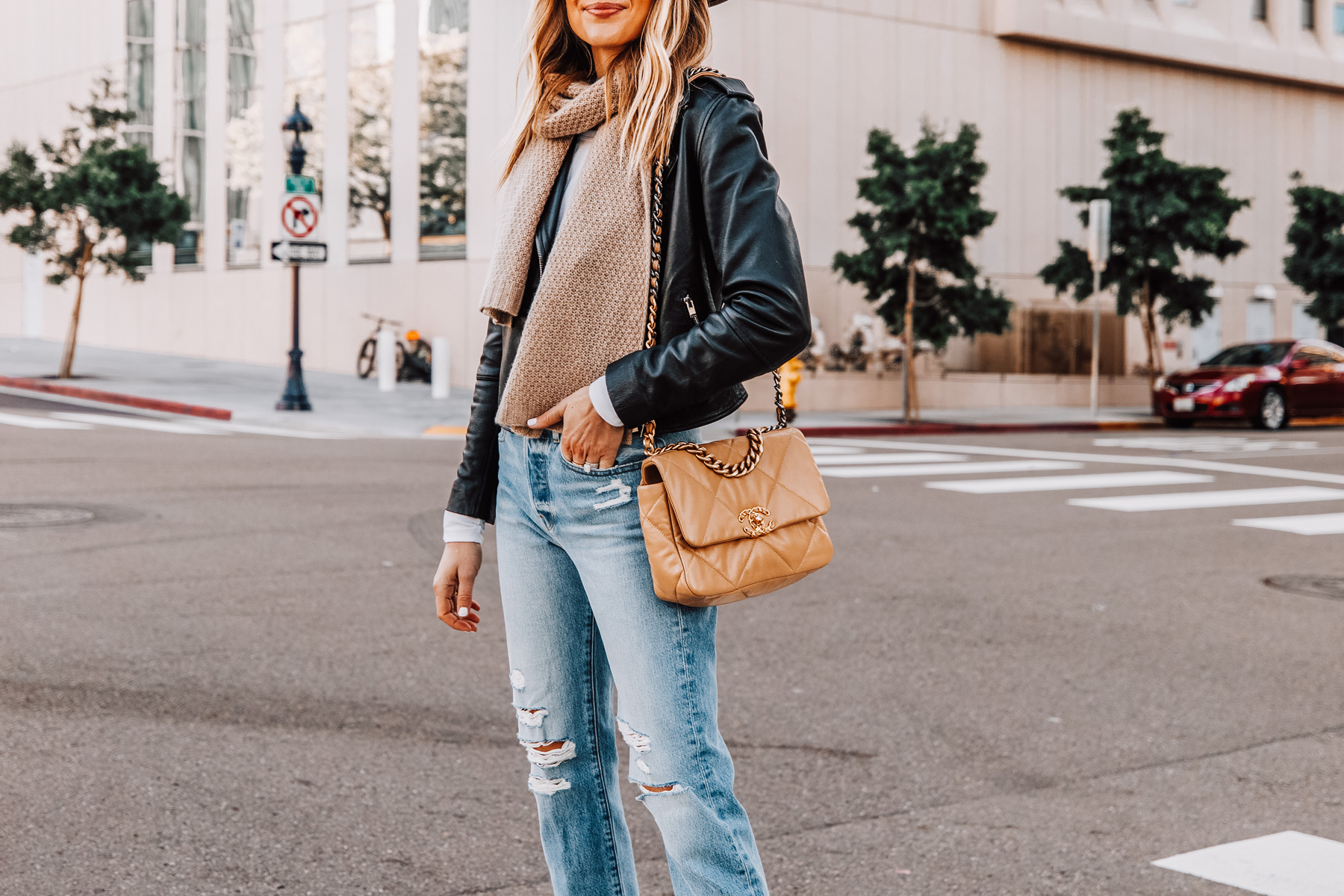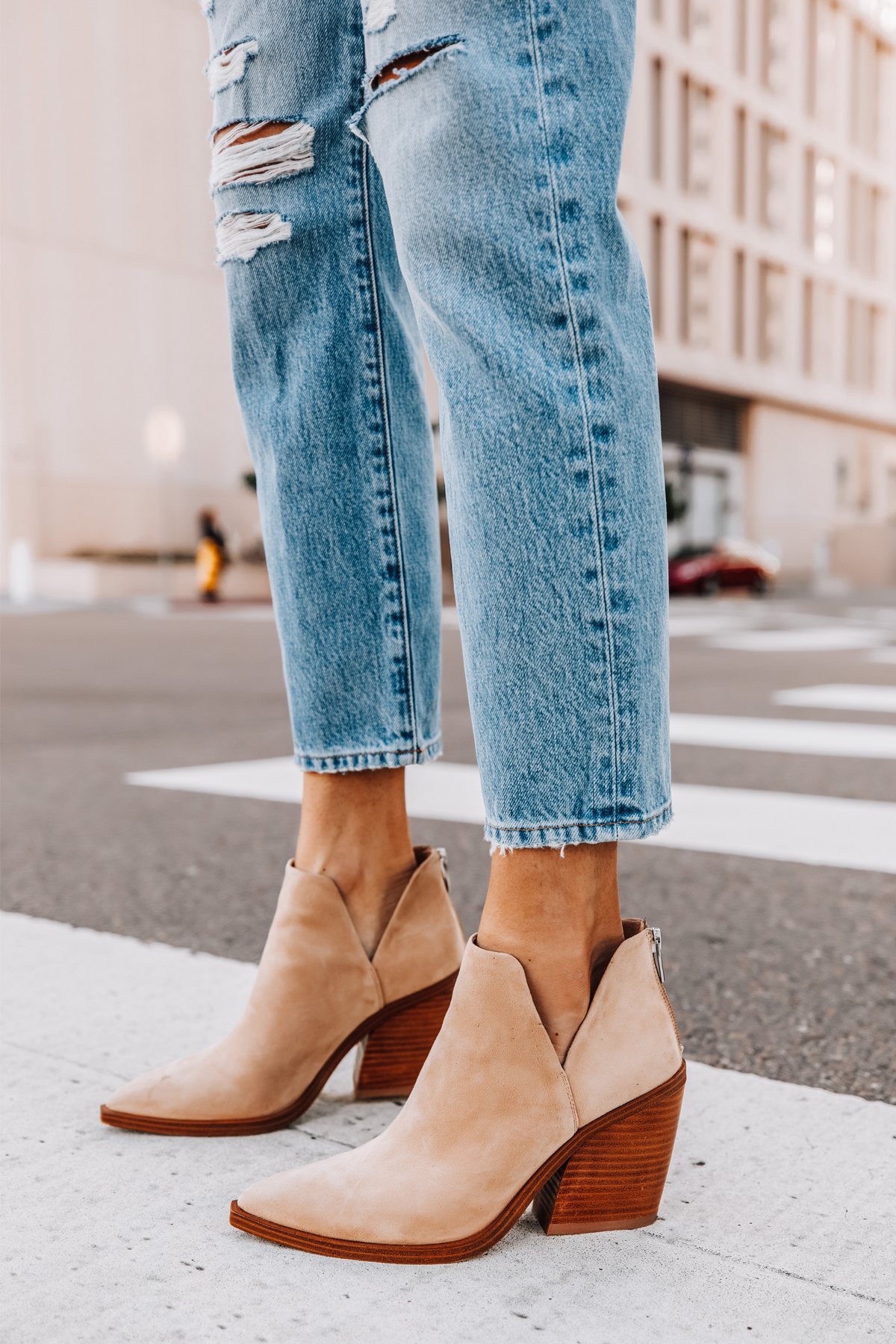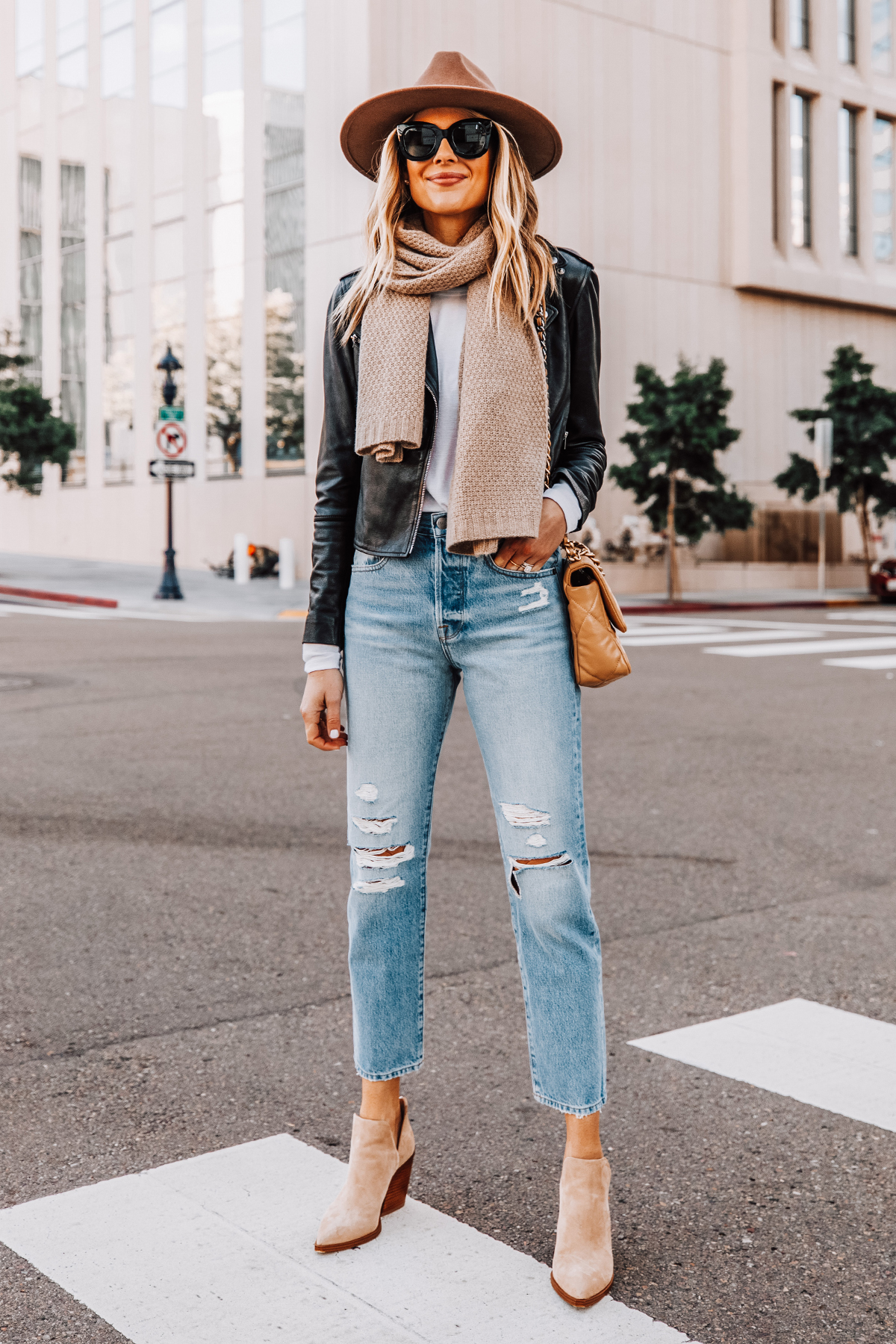 Photos: Arielle Levy
This post may contain affiliate links, meaning when you click the links and make a purchase, we receive a commission.