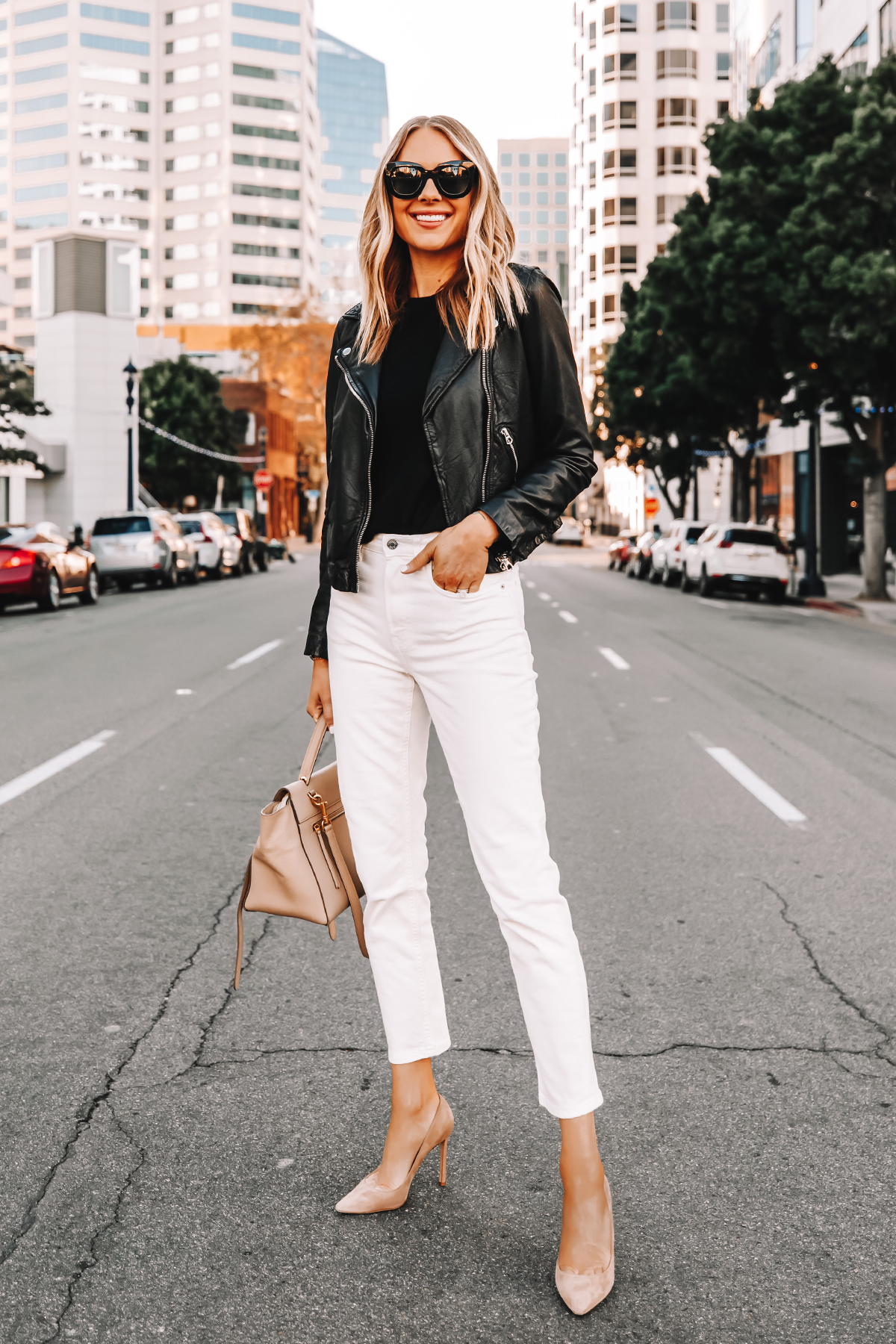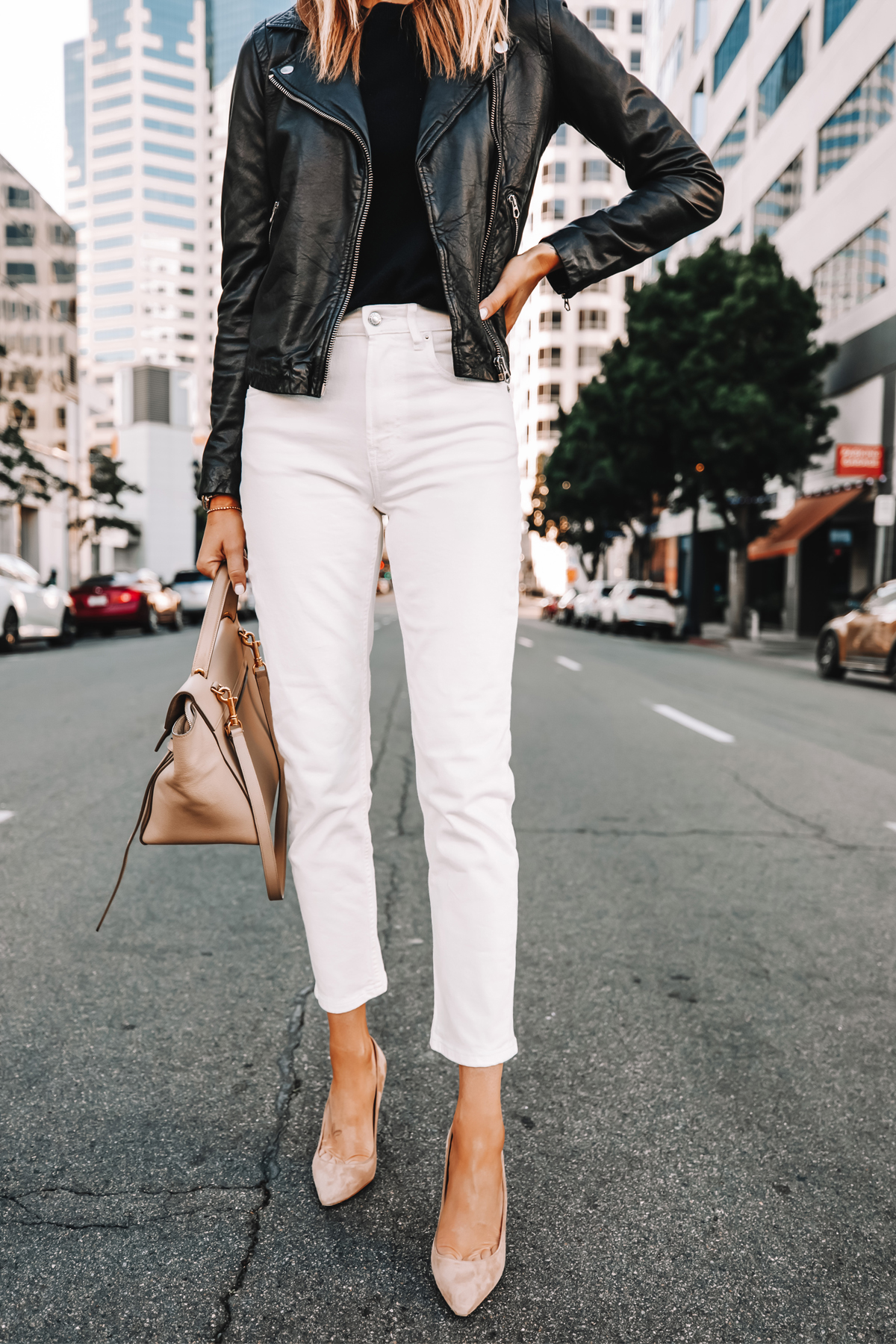 Workwear can get really boring really fast if you let it. But, we luckily live in a day and age where business casual has evolved, so dressing for you and not just the job has become easier to accomplish! I've posted a few times about how versatile and perfect black leather jackets are, and as we make our way into springtime, having one in your closet is important especially when it comes to changing up your workwear.
Without the jacket, this black sweater, white jeans, and nude pumps outfit is perfectly professional in a chic, minimalistic way. However, by adding a sleek black leather jacket, it simultaneously pulls the look together while adding that bit of cool-girl edge. Not to mention that this particular leather jacket feels like actual butter. I love the worn look of it, and it fits like a (super comfortable) glove.
This leather-clad look can take you from a morning business meeting to a client lunch all the way through happy hour without skipping a beat. It's the perfect sophisticated business casual outfit while showcasing personality! 
For the times you aren't feeling a blazer but want something more than a cardigan, a solid black leather jacket is for sure the way to go. 
Black Leather Jackets