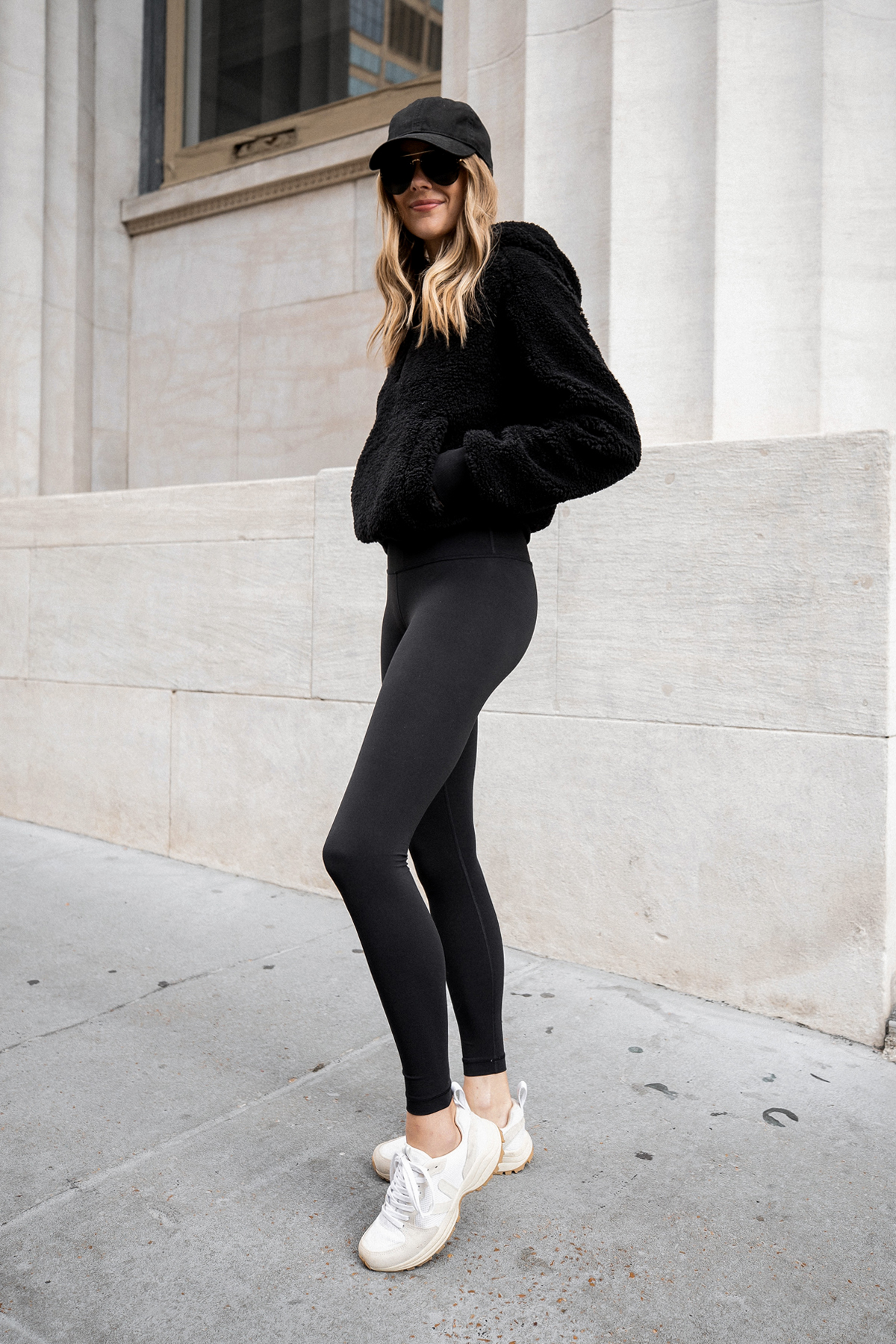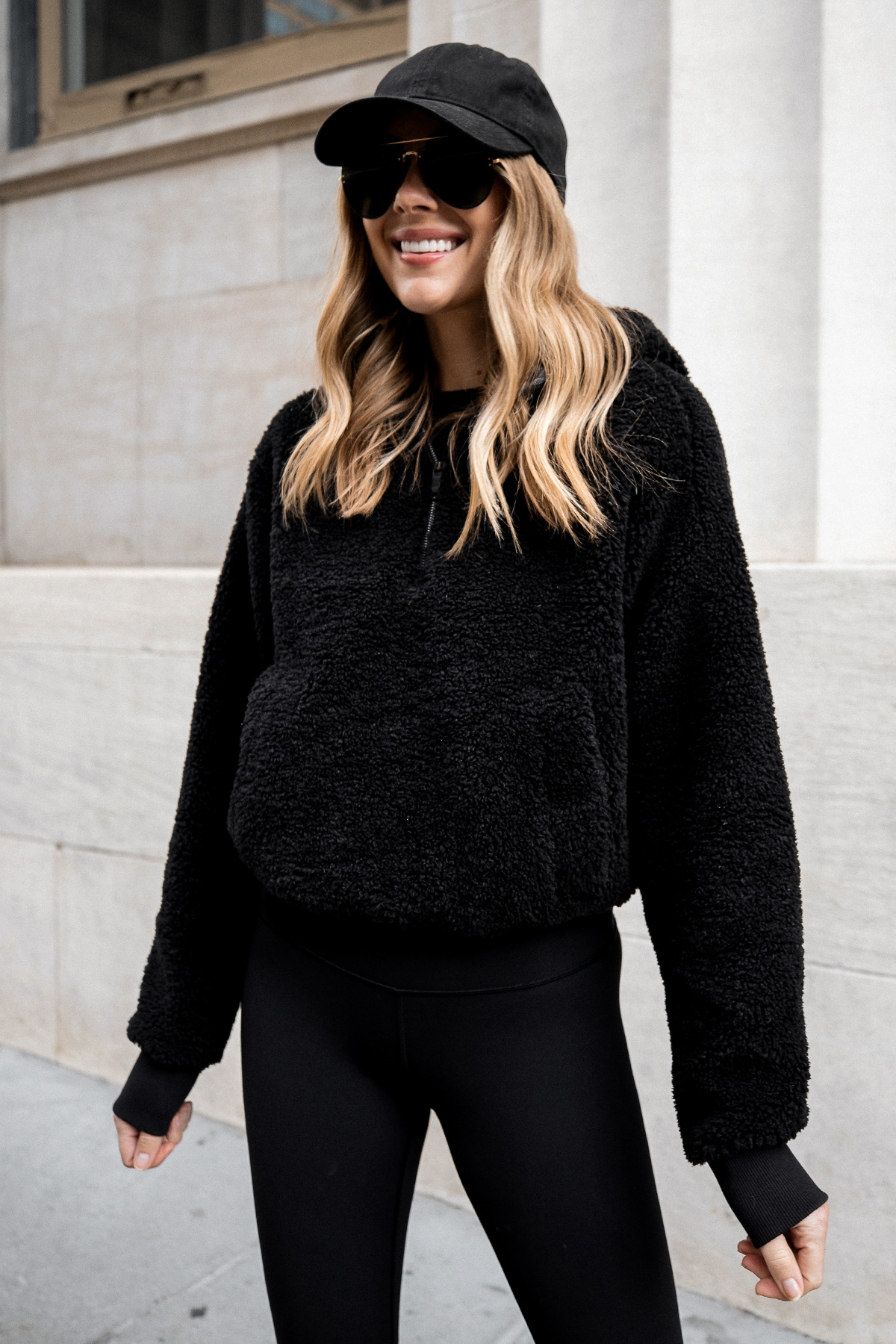 There is nothing more perfect than finding the right fleece jacket for the fall/winter season. There are so many to choose from, it can be overwhelming to narrow it down to just your top picks. I'm helping you do just that today, though, with this post that features my new lululemon fleece jacket!
I love a half-zip, so I knew immediately that this lululemon half-zip jacket was going to make it home with me. The kangaroo pocket in front is cozy and functional, the actual texture of the fleece is incredibly plush and lined with soft cotton jersey for extra comfort, and the fit of this fleece jacket is relaxed so you don't feel stuffed into it. I also love the length and the fact that it has a hood for bad hair days, post-gym hair, or spontaneous rain or snow!
The weight of this jacket is perfect for transitional weather, too. It's perfect to wear right now as we get into the fall season, and will be a great layering piece when winter temperatures hit. Plus, it washes so well! You can wear it outside on your daily walk or run, and put it in its own cold cycle and hang it to dry for a perfectly clean, high-quality fleece jacket.
Of course, my favorite way to wear it is with my lululemon Wunder Under leggings. If not those, then definitely my Align leggings. I swear by both and actually created a lululemon legging guide to explain the differences between the two, if you haven't had a chance to check it out!
I mean it when I say I look forward to putting this fleece on daily if I can. It's totally worth it and such a great jacket for the season!
lululemon Favorites