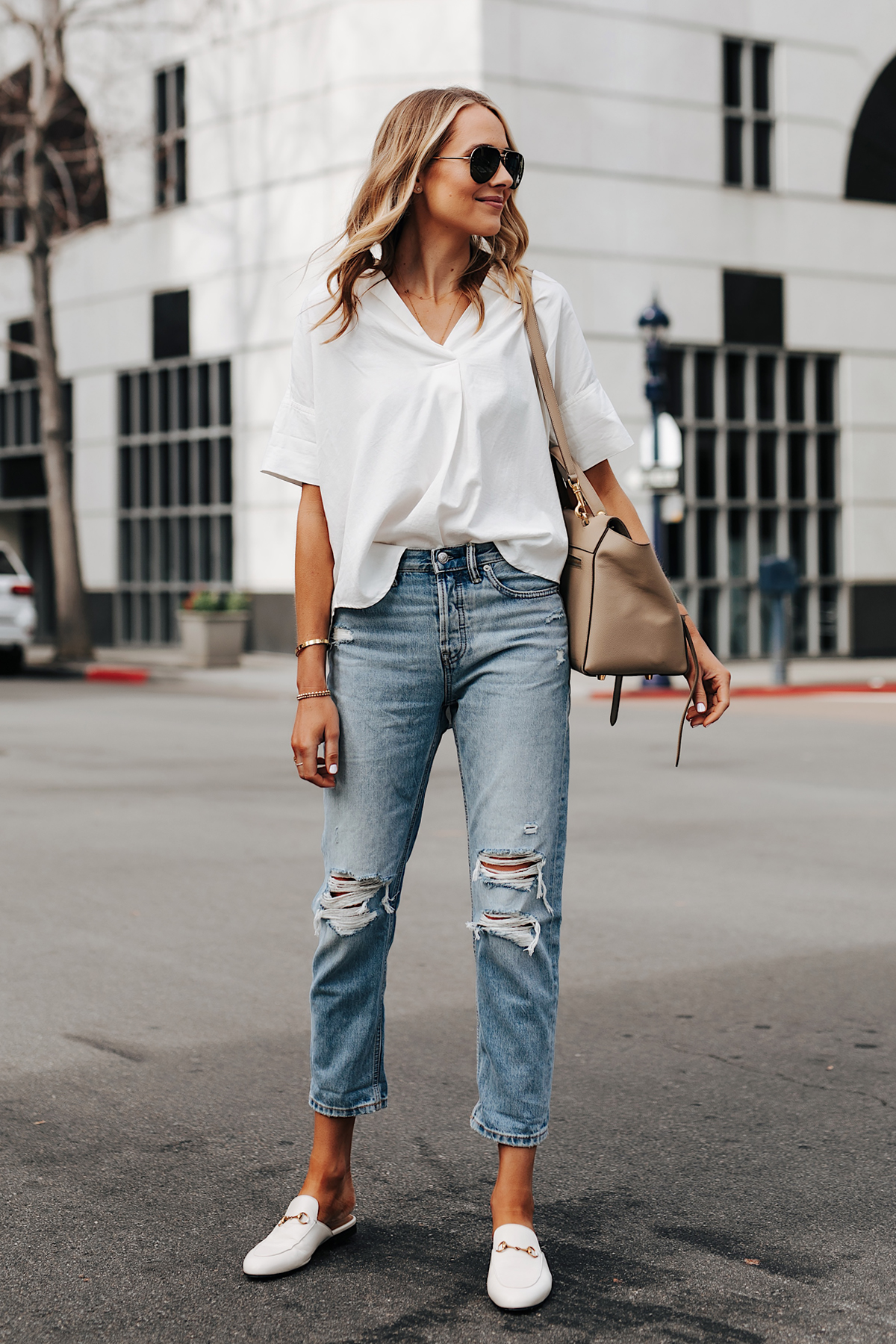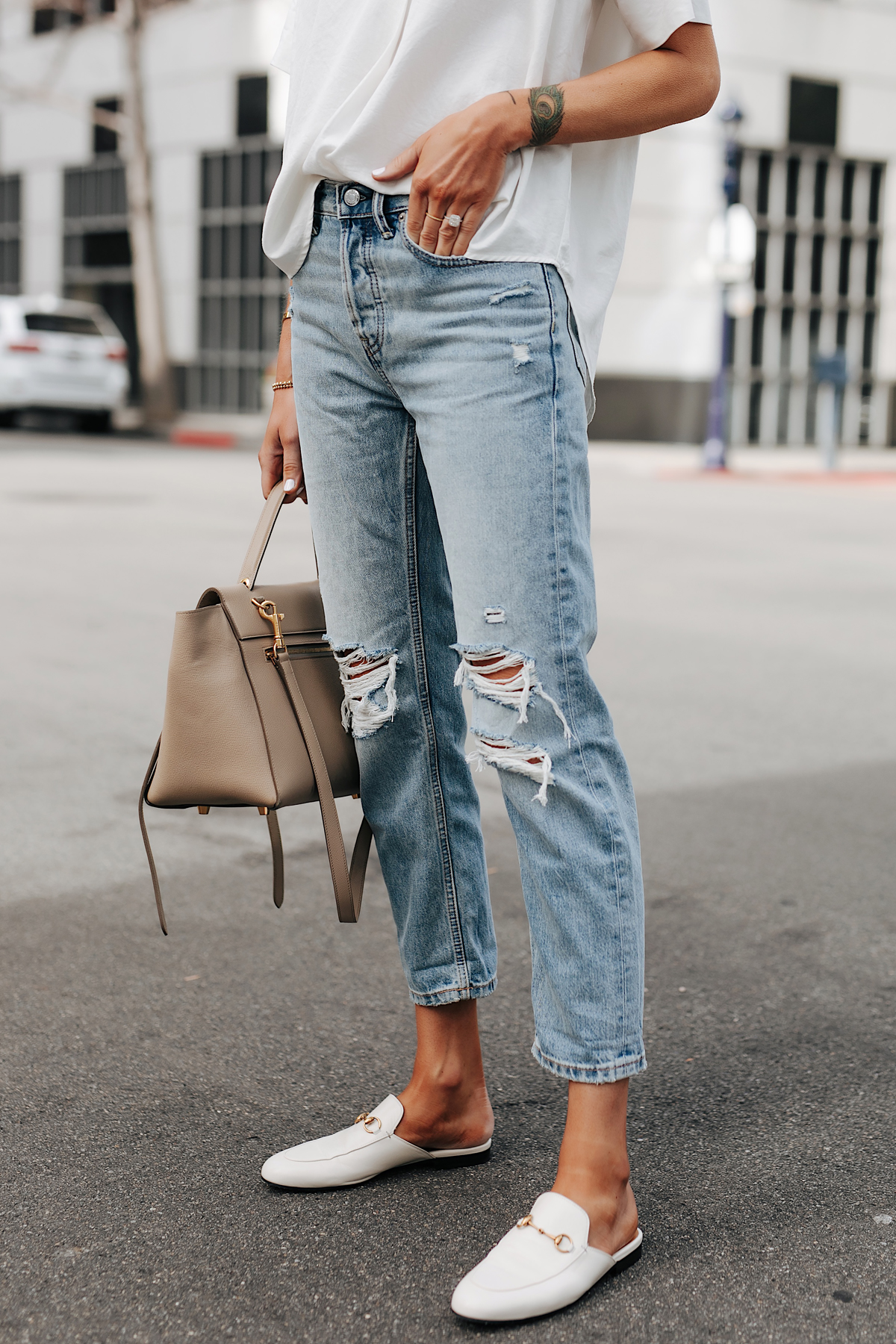 I receive a lot of questions from you guys asking what I wear the most of, as well as looking for recommendations on what to wear. My response is pretty much always the same - look on my Instagram feed. What you see me wear on Instagram, I'm wearing in my everyday life. I've shared my g0-to style with you guys before, but we are in a new season, and there are some new favorites to let you guys know about.
First things first, denim. I always have a  new pair of denim I'm obsessed with and will typically wear for 2-3 weeks straight. I know, that sounds like a lot, however, if I love them, I'm definitely going to make the most out of them. Since I work from home, keeping it casual yet stylish, is my formula. I'll typically reach for a shirt like this one from Madewell. I love shirting styles like this that can be worn with sneakers or heels. When it comes to shoes, something that I can easily slip on and off is my go-to. I LIVED in my black Gucci Mules (read my review here), so I decided I needed a white pair for summer. I'm so glad I purchased them because I'm wearing them so much more than I anticipated!
For me, this is my everyday personal style. It's effortless, comfortable. and stylish. So whether you work from home, or need weekend outfit inspiration, you should definitely check out these styles!
Everyday Casual Styles