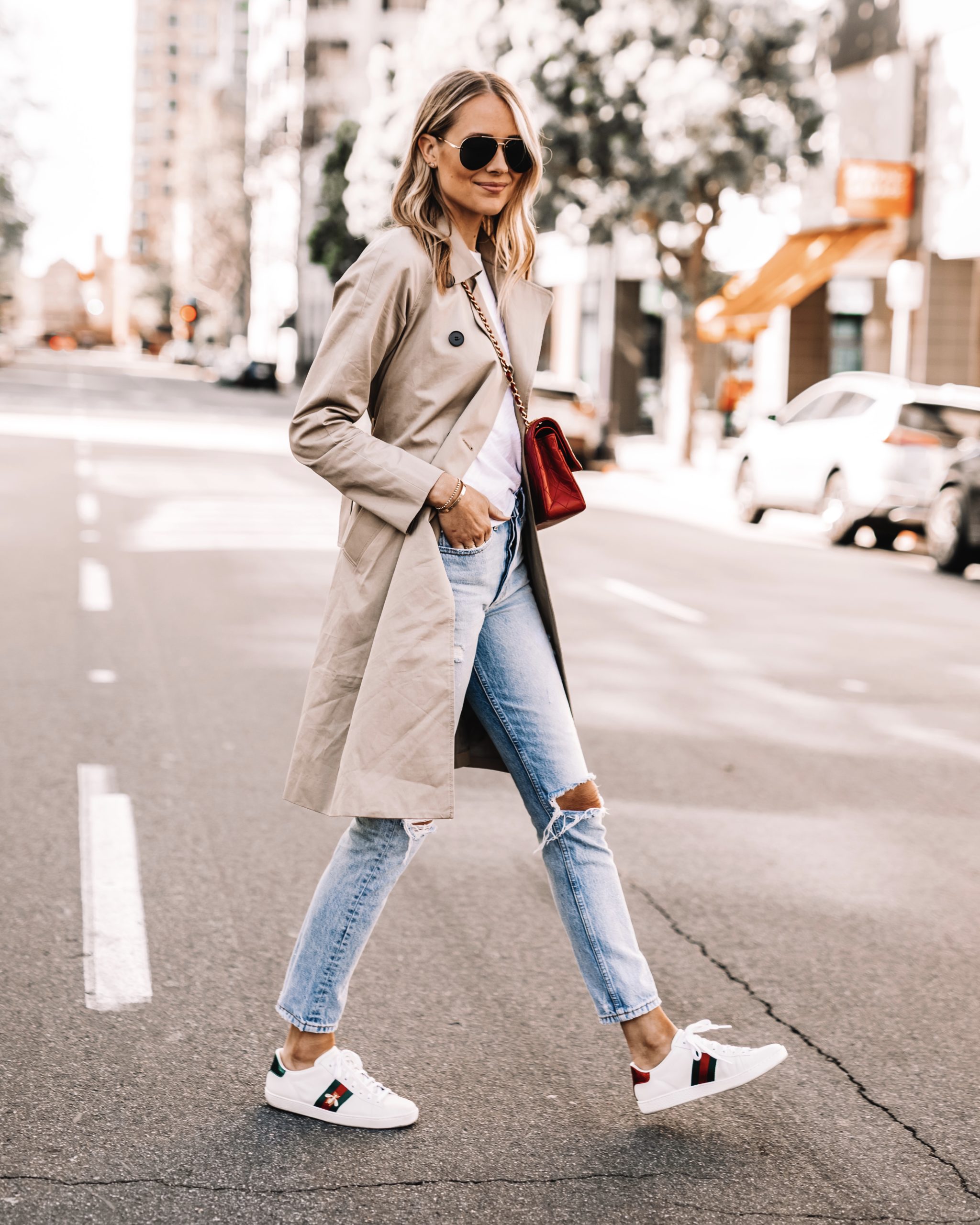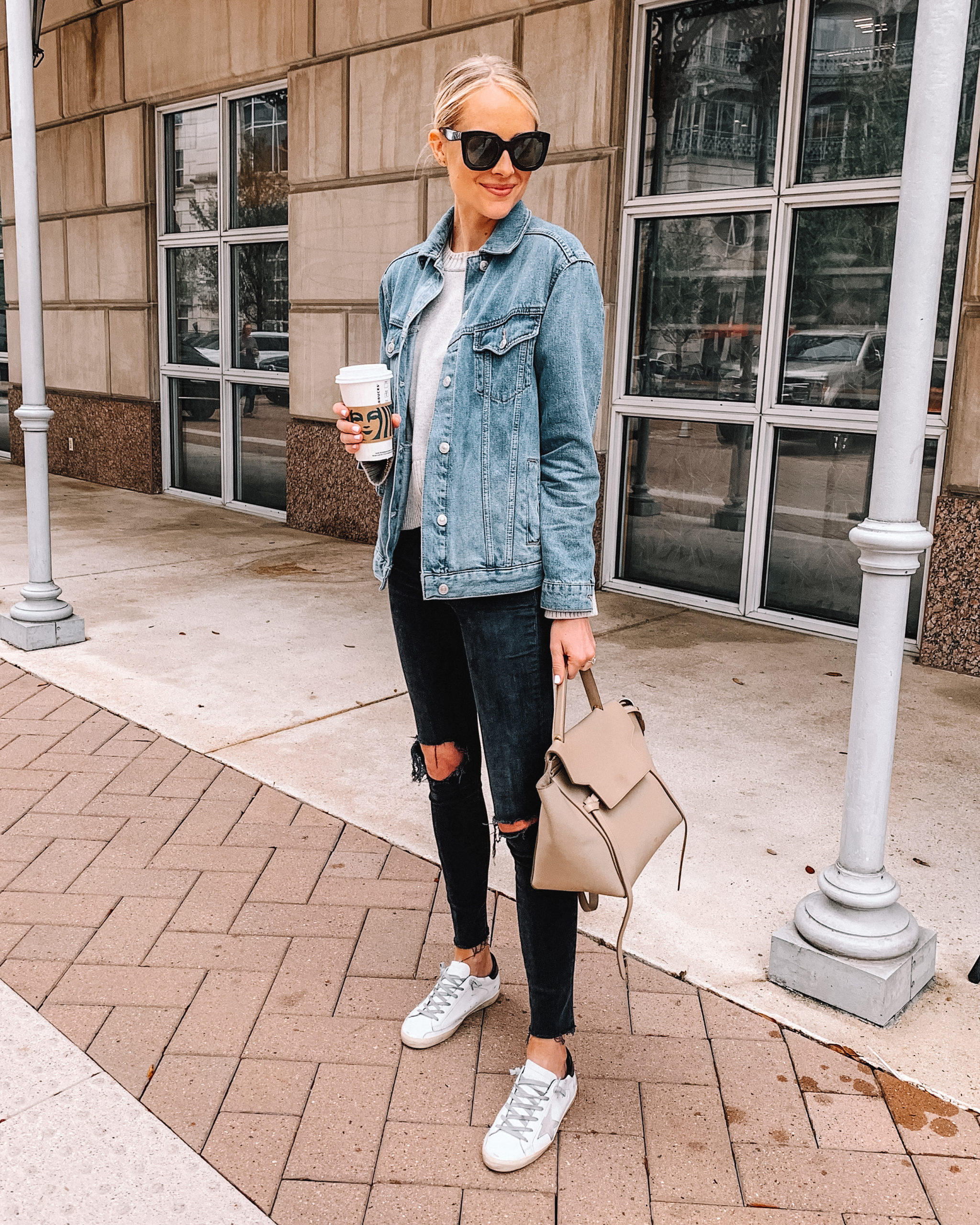 As you guys know, I've been wearing Golden Goose sneakers for a long time now. It took me a while to make the initial purchase, but I immediately fell in love, and now I have numerous pairs. There is just something about them that I can't resist. A few years I started thinking about getting a pair of Gucci sneakers. I saw a few styles I liked, but since I had a pair of Golden Goose, I decided to think about it a little longer. It wasn't until recently that I found myself stopping to look at them every time I walked past a pair. Since I wear sneakers almost every day, I knew they would be worth it, so I finally decided to make the purchase, and I'm so happy I did!
However, as soon as I had both the Golden Goose sneakers and Gucci sneakers, the messages from you guys started flooding in! So many of you love both pairs, but only wanted to buy one (which I totally understand!), and needed my help determining which pair. I honestly had such a hard time deciding which pair I would pick. You might think Golden Goose since I have so many styles, but there is something about the Gucci that are so good.
Keep reading below for my comparison list on both the Golden Goose Superstar and Gucci Ace Embroidered sneakers.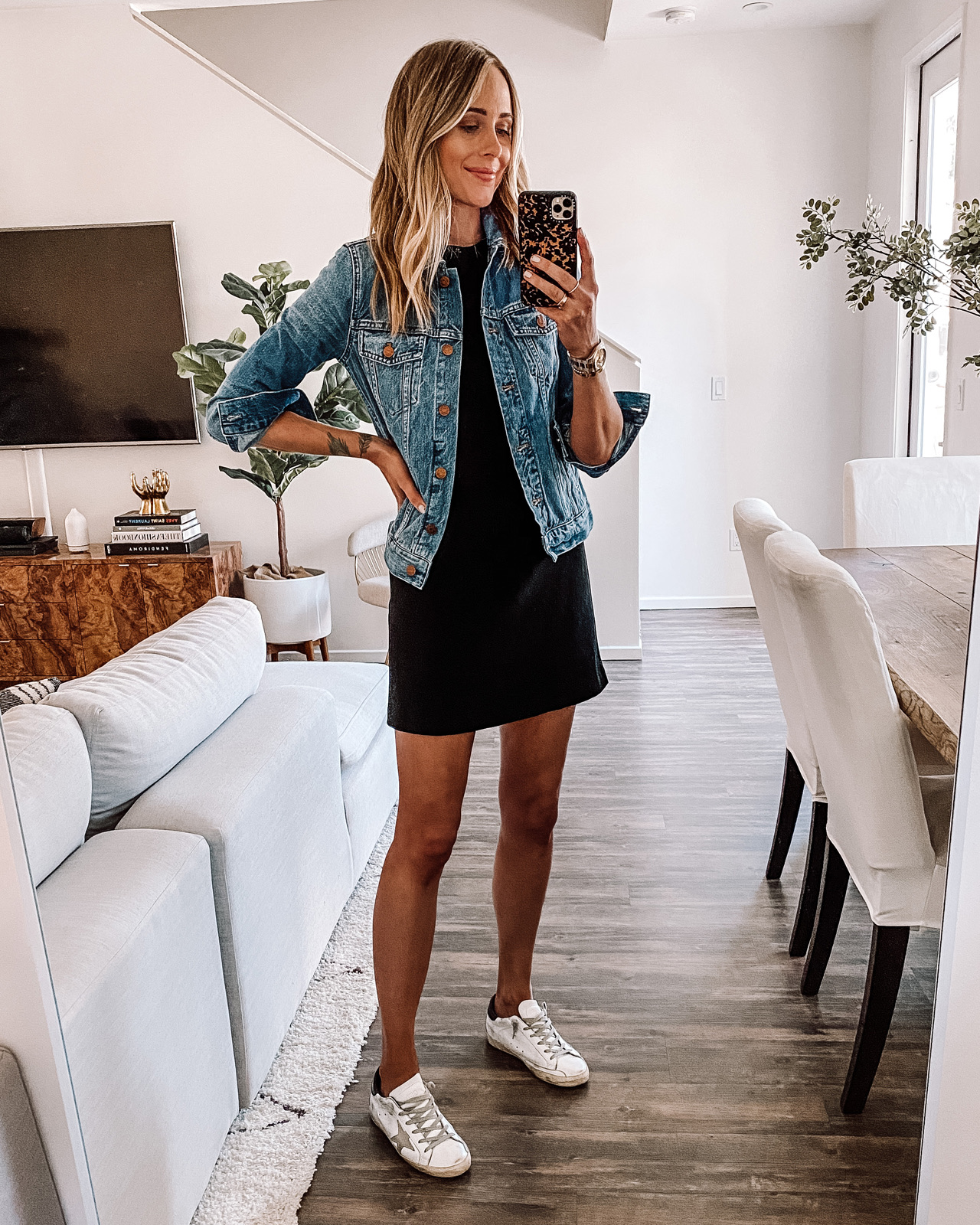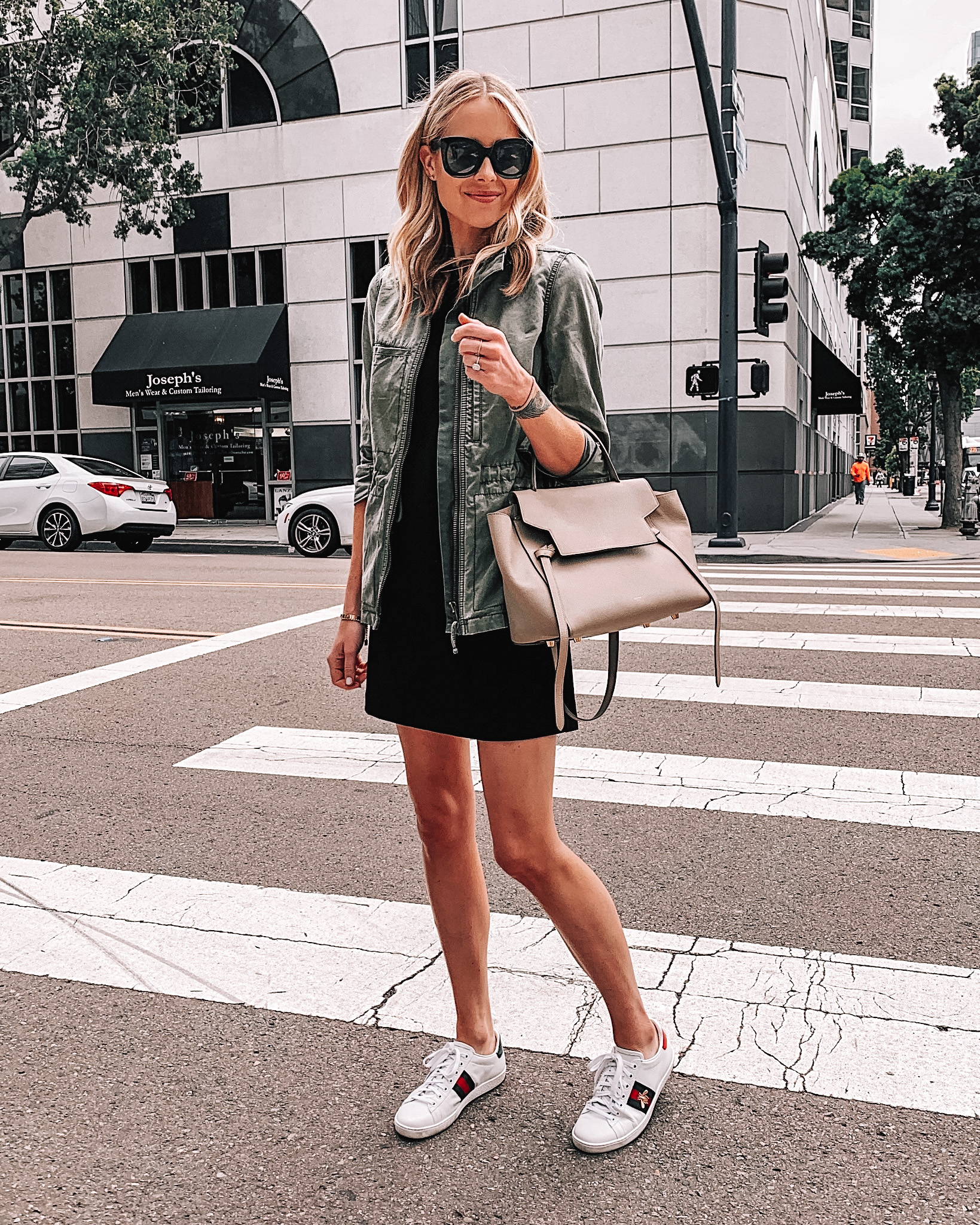 Golden Goose Superstar vs. Gucci Ace Sneakers
PRICE: Golden Goose are about $450-$525 vs. Gucci are $650 (there are different Golden Goose styles and some can go up to $1000+)
FIT: I wear a 38 in both pairs of sneakers (my normal size is 8.5)
COMFORT: To me I found both pairs to be very comfortable right out of the box. I've had some readers say they needed to break in the Golden Goose and Gucci, and some say they are both comfortable right out of the box.
STYLING: While Golden Goose can have very flashy styles, they have plenty of neutral options to wear with more outfits. I have a few neutral pairs and one flashy pair. I definitely wear the neutral pairs the most. The Gucci are very classic in styling, but red and green on the back of the shoe are a little flashy. I don't think you can wear them with as many outfits as a neutral pair of Golden Goose.
QUALITY: I've had my Golden Goose the longest, and wore them almost every day, and they have held up perfectly. The Gucci have held up perfectly too. You just have to be a little more careful when it comes to dirt, since they are bright white, vs the distressed Golden Goose.
COMPLIMENTS: I will say that anytime I wear my Golden Goose, I get compliments on them and it doesn't matter which pair I'm wearing. For my Gucci sneakers, I would say I get about half the amount of compliments. I think Gucci are a little more mainstream/trendy, while not as many people know about Golden Goose. So when they see a pair of Golden Goose sneakers, they really stand out (in a good way!)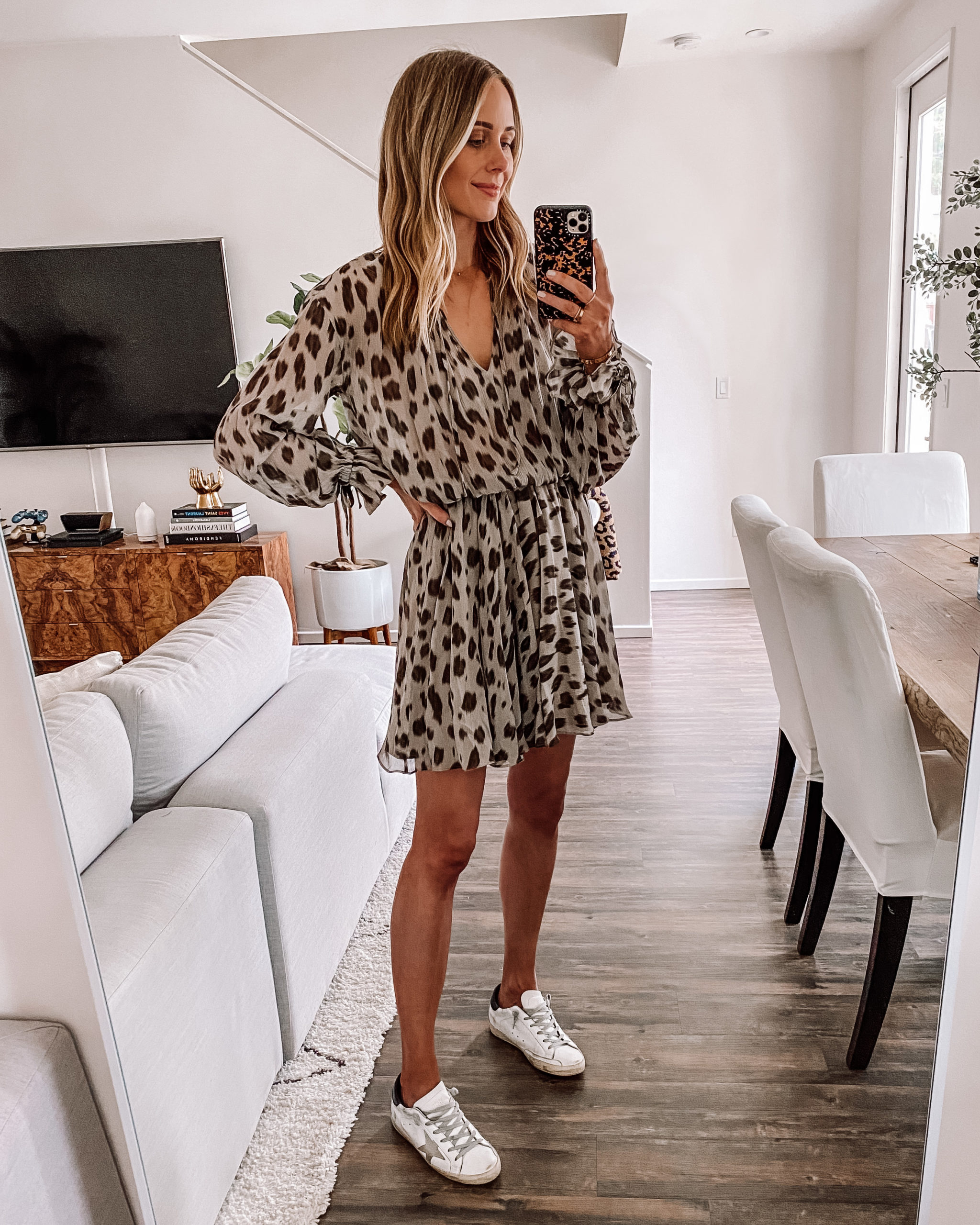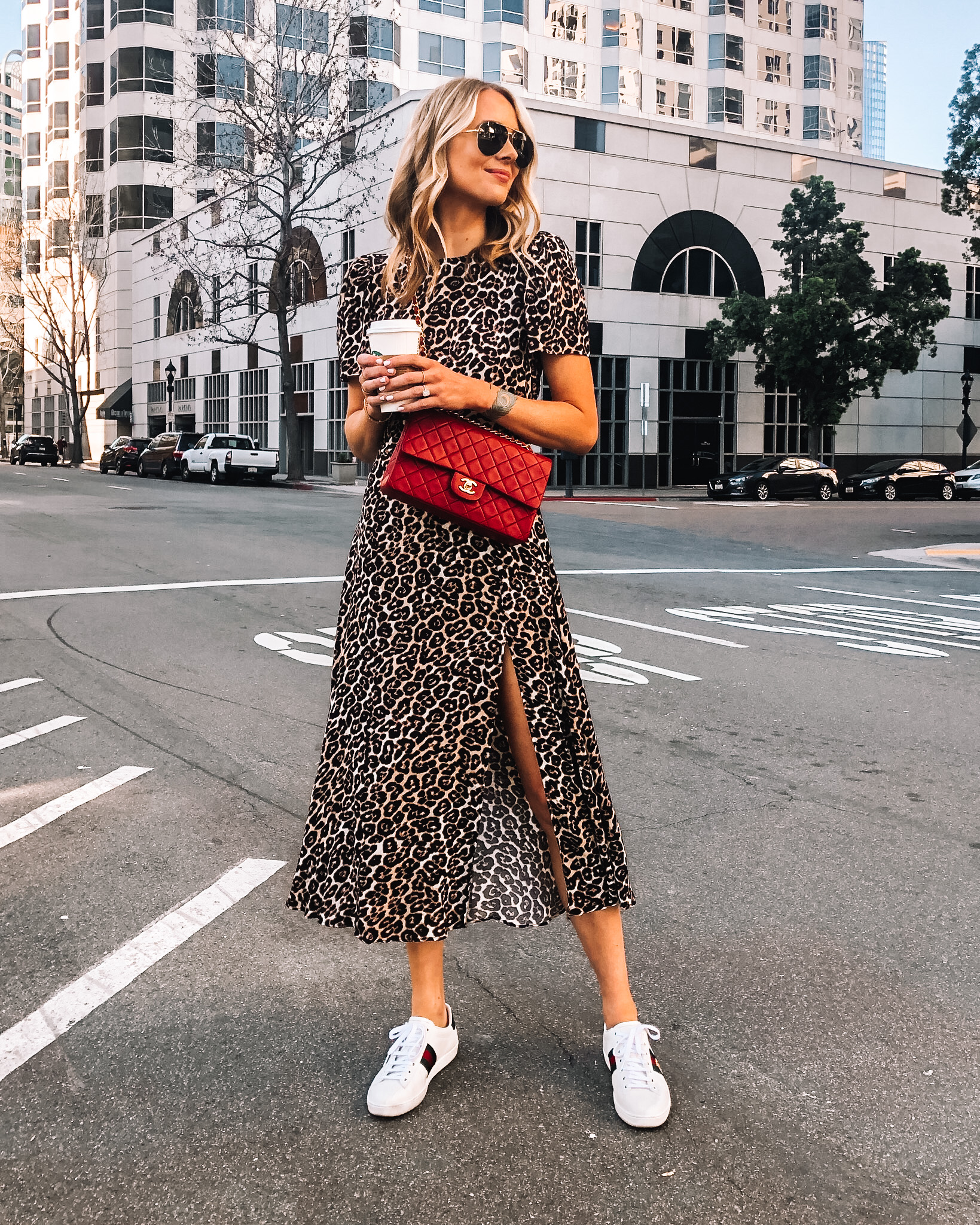 Which Pair of Sneakers Should You Buy?
This is such a hard decision. I still go back and forth myself. Haha. Let's pretend price doesn't matter to make it a little more fair. If you want something that isn't as recognizable and more versatile, I would say get the Golden Goose! But, if you're into trends and want to be noticed, definitely go with the Gucci! The fit/quality/comfort all rank the same in my book, so its just a personal preference at this point! Deep down I think Golden Goose are more of a favorite to me.
Just In case you missed it, I wrote two posts about the Golden Goose and Gucci sneakers. These should help to answer any further questions you might have.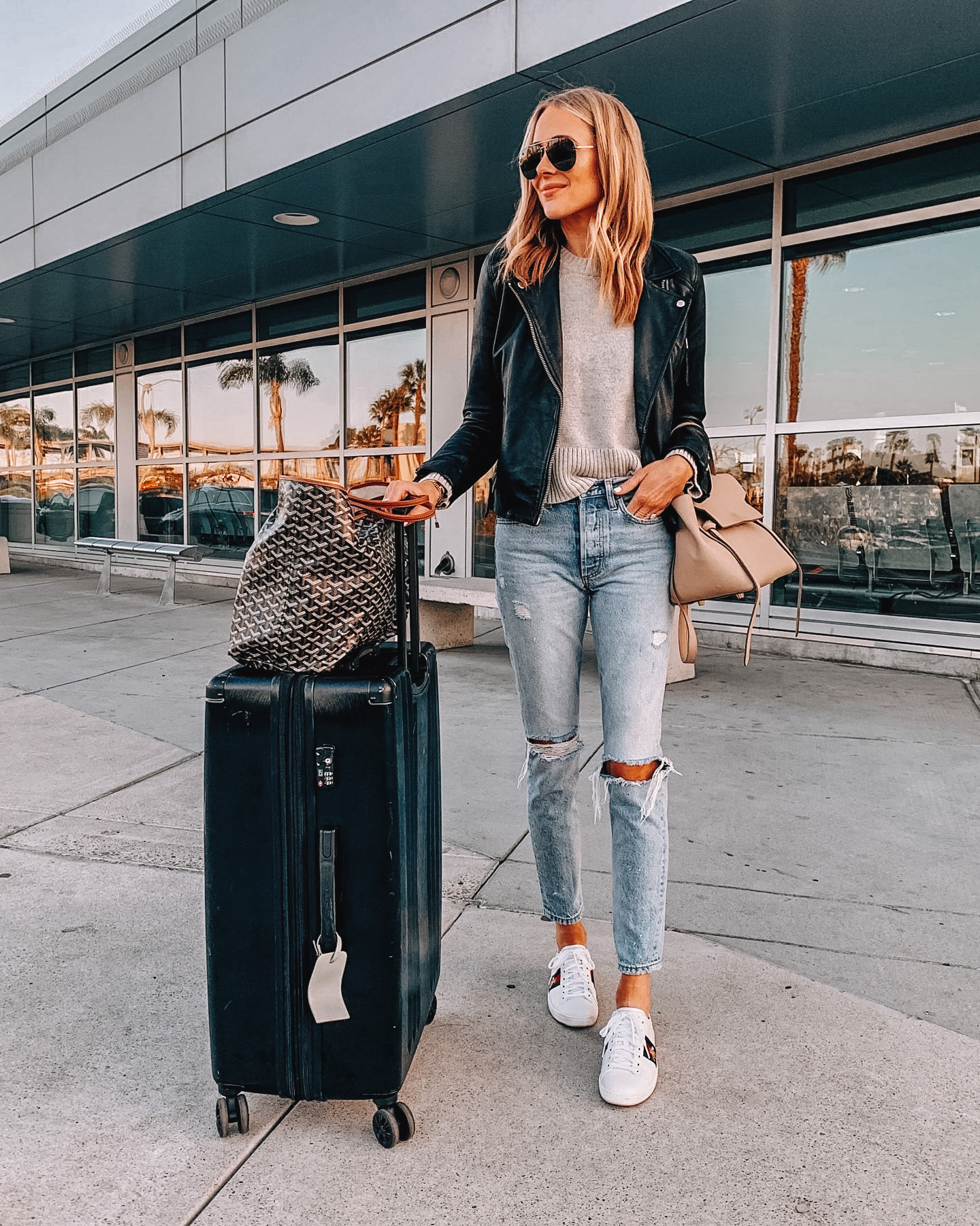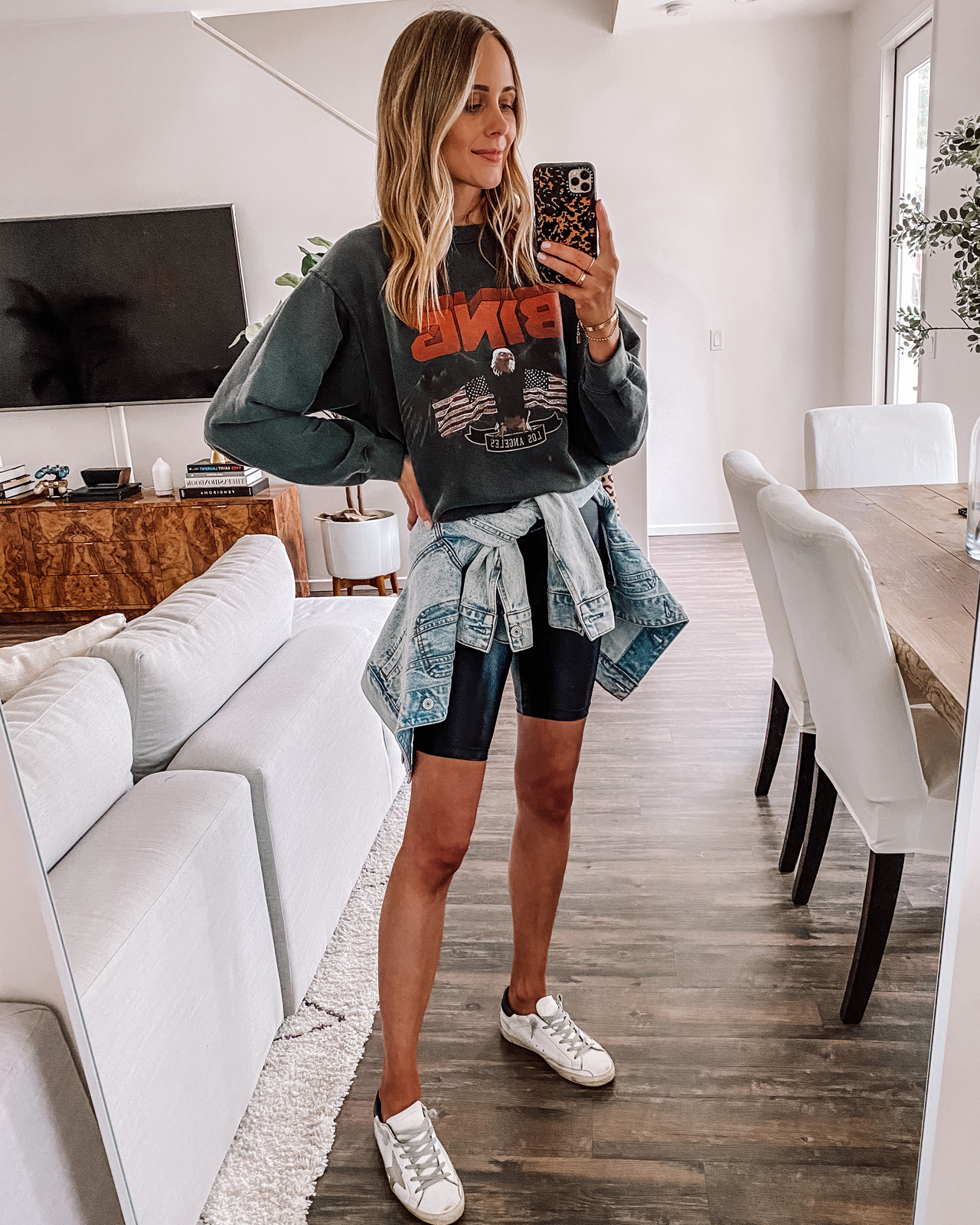 Gucci & Golden Goose Sneakers