Everyday FJ is a weekly series where I round up all the content of the week plus questions and requests straight from my readers and share it all in one big post. Here you'll find answers about fashion, home, beauty and everything in between. 
If you have a question or request, fill out the contact form or follow along on Instagram so you don't miss it when I put out an Everyday FJ content request!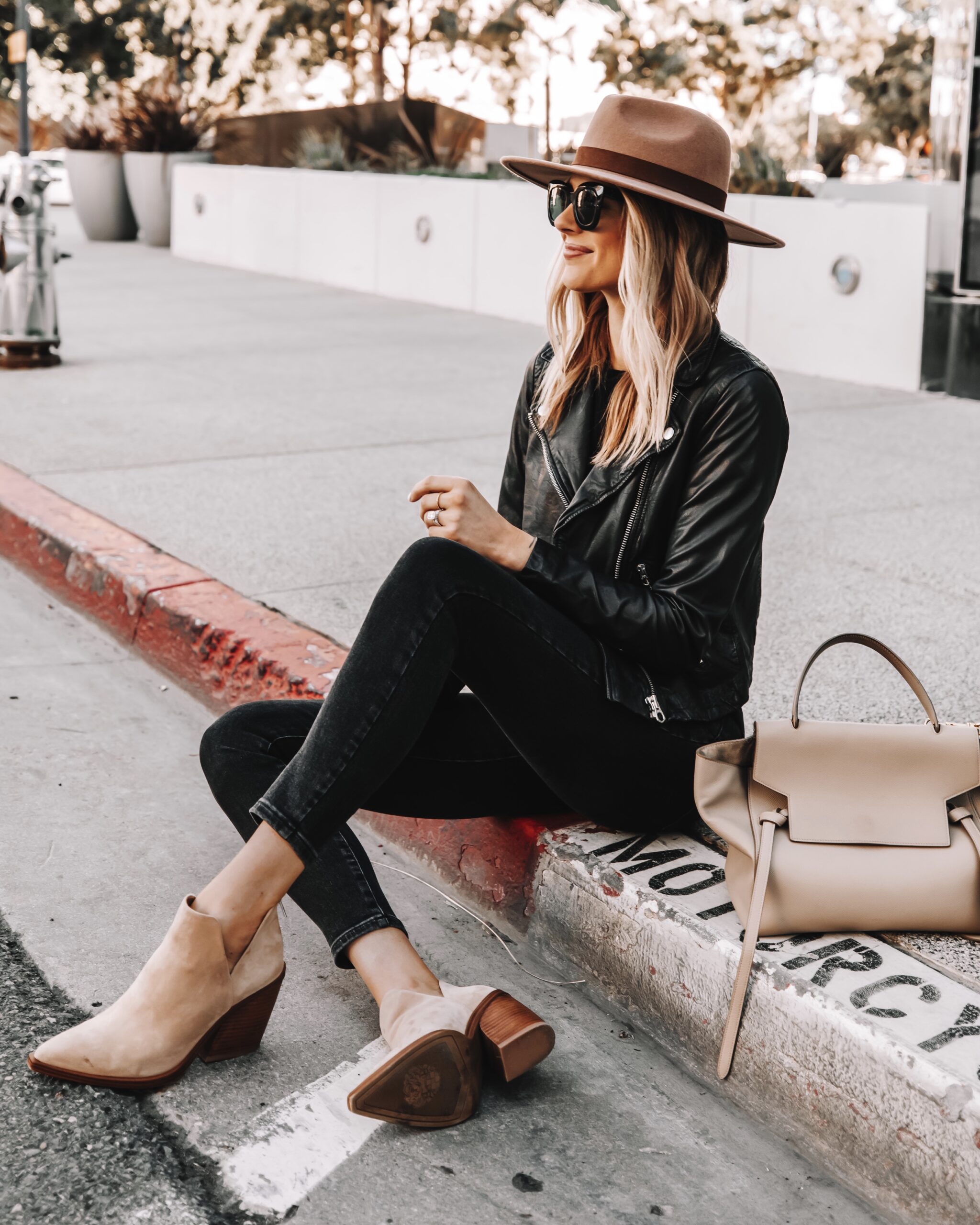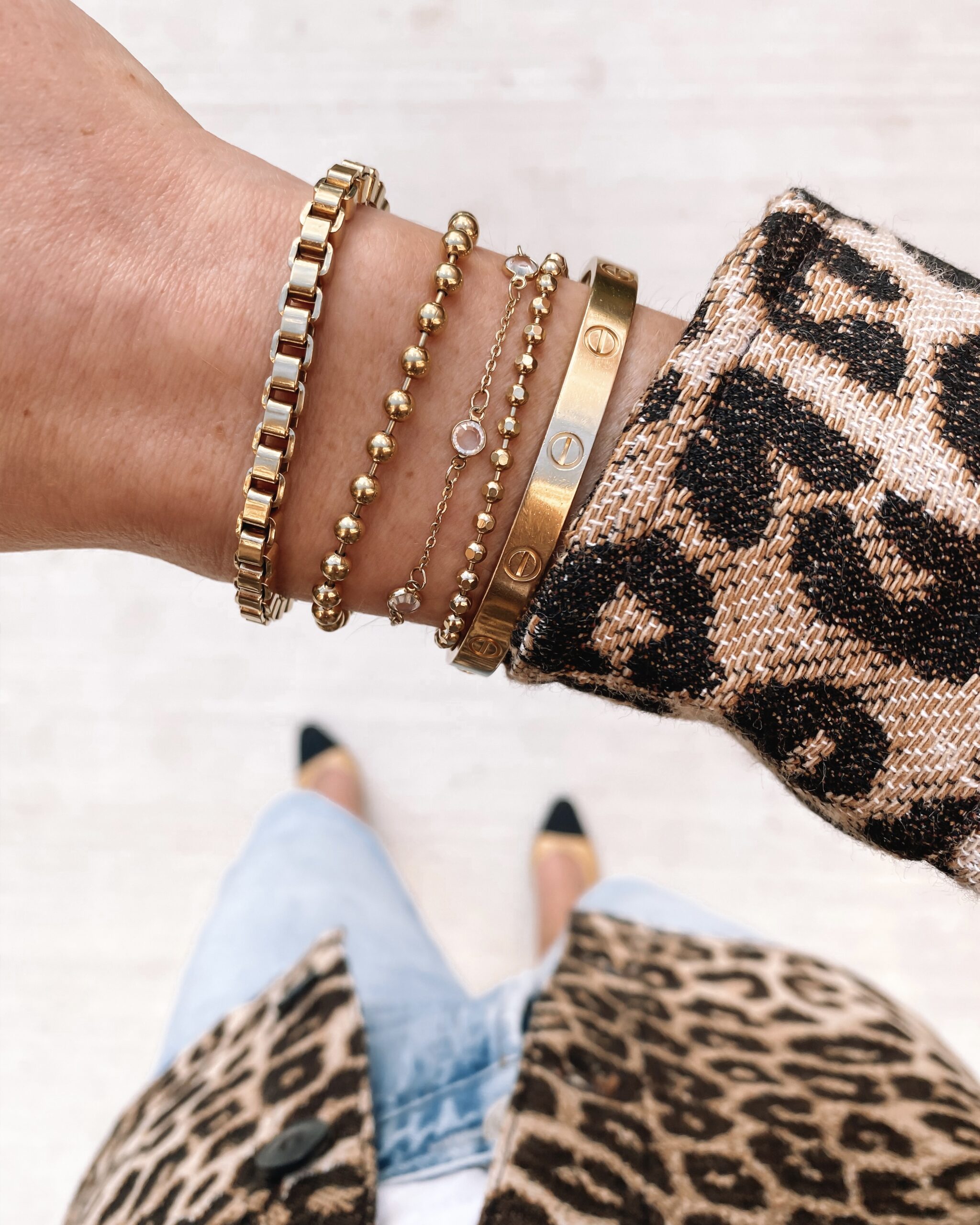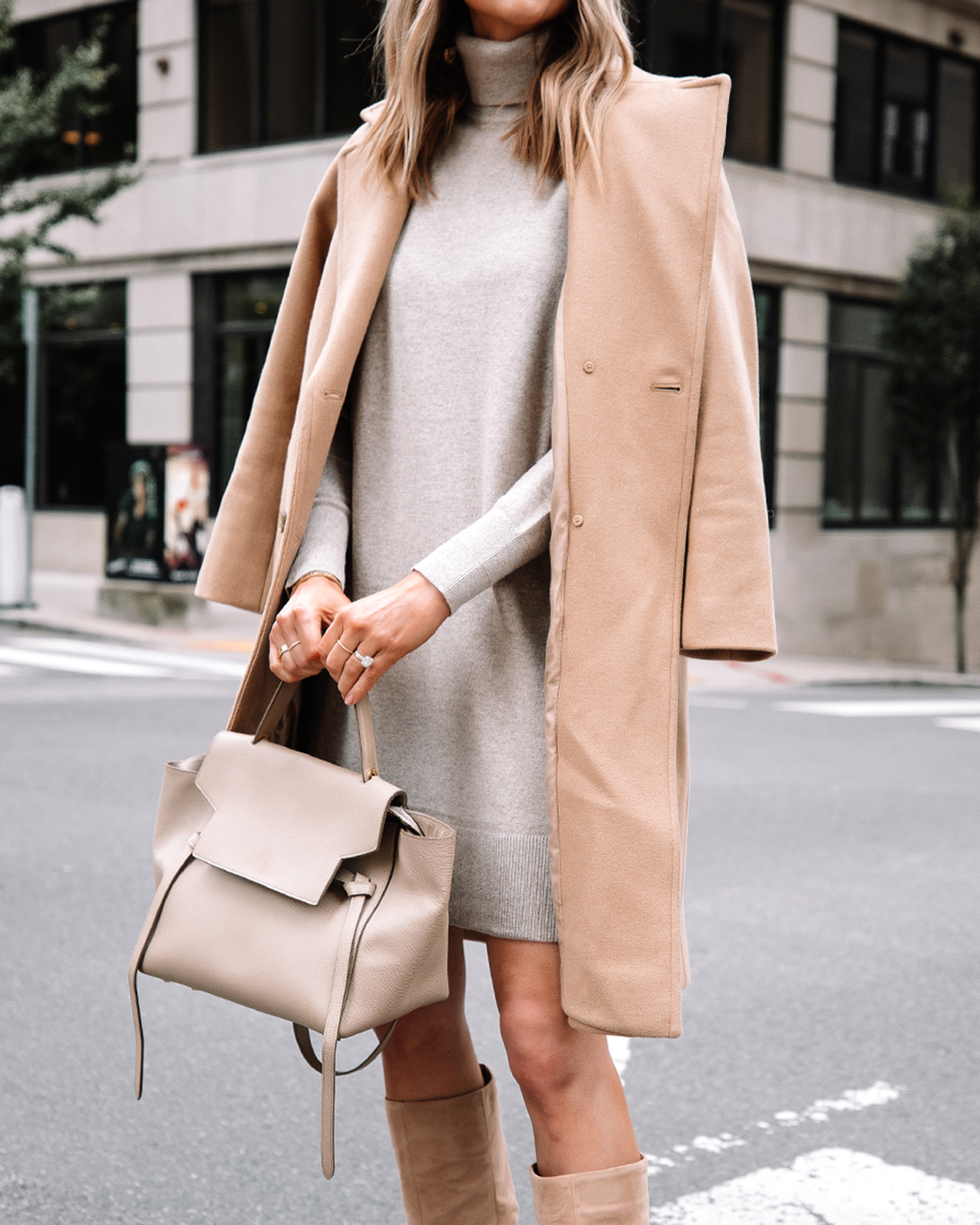 Q&A
1. How to keep sweaters in good condition?
Always fold when possible! Hanging sweaters, especially heavy ones can make them lose their shape. I use the shelf dividers to keep them organized.
2. Do you have a tutorial on how you tie your scarves?
Yes! I have one saved on my Instagram highlights. Scroll to the end until you see the scarf icon!
3. Which lululemon leggings are your favorite?
Definitely the WunderUnder! They fit SO well, don't collect lint and are great for workouts or athleisure outfits.
4. What size did you get in the Amazon puffer jacket?
Fits true to size! I got an XS in the puffer jacket.
5. How do you clean your GG sneakers?
They really don't get that dirty, or maybe I don't notice since they are already a little dirty. But I always just wipe down with a damp cloth if necess
6. Which faux leather jacket do you like best, the Abercrombie one or Bloomingdale's?
Honestly love both and wear for different reasons/outfits. The Abercrombie puffer is more fitted and short/cropped (wear size small) vs. the Bloomingdale's puffer is oversized and longer (wear size XS). Just depends what look you're going for but they are both great options!
7. Best fall/winter outfit?
Definitely some sort of sweater/jeans/coat/boots combo. But I have a ton of inspiration outfits in this post!
8. Favorite silk pillowcase?
I've only used this one, but I've heard a lot of great reviews on this one and it's a fraction of the price. Might need to check it out!
9. Favorite pajamas?
I really love this set from Lunya, but realize it's a little expensive. I also have this top & these bottoms from Nordstrom and they are so comfy/cozy!
10. What's your Miranda Frye discount code again?
FJ10! I wear the London, Fashion Jackson, and Amy bracelets daily!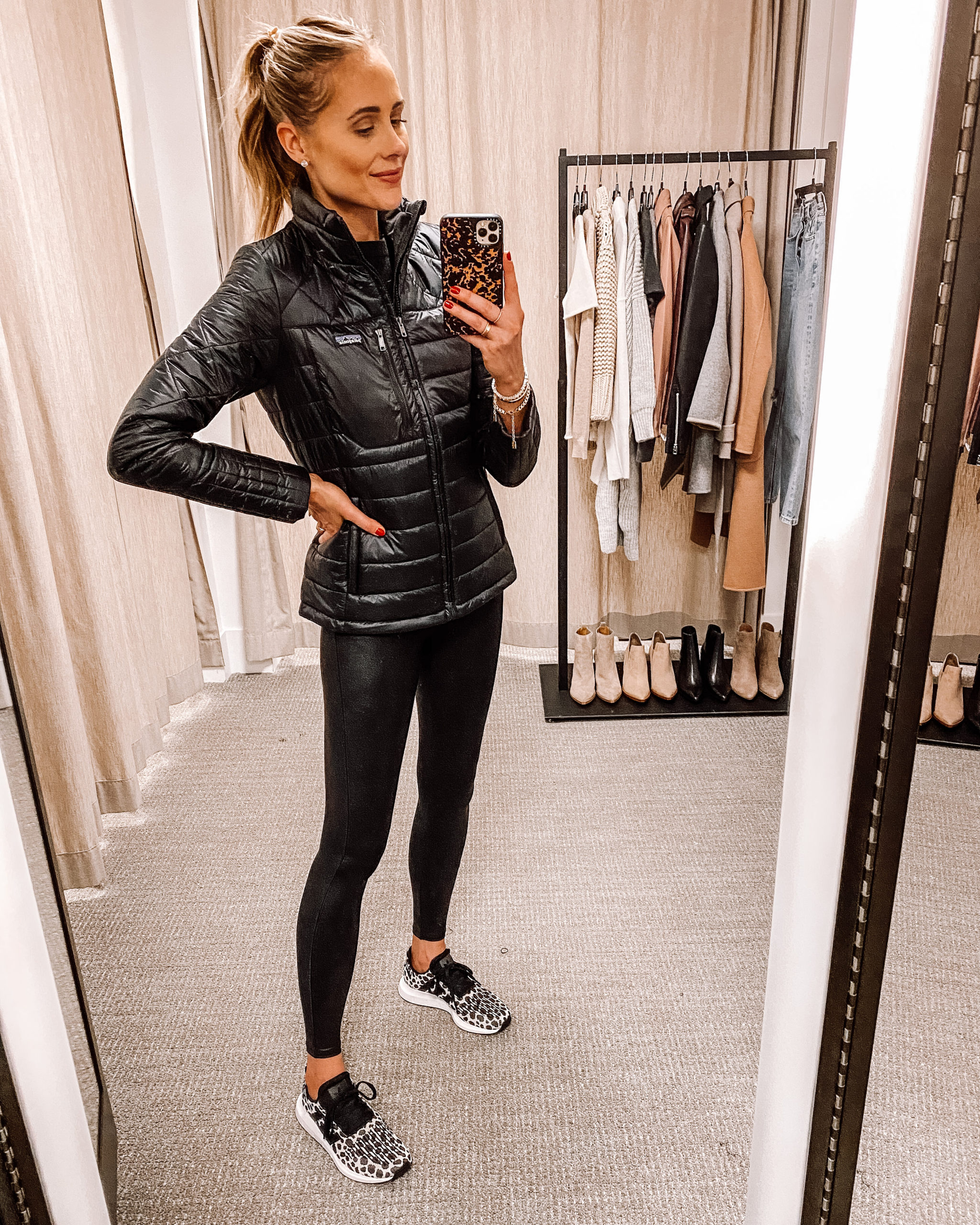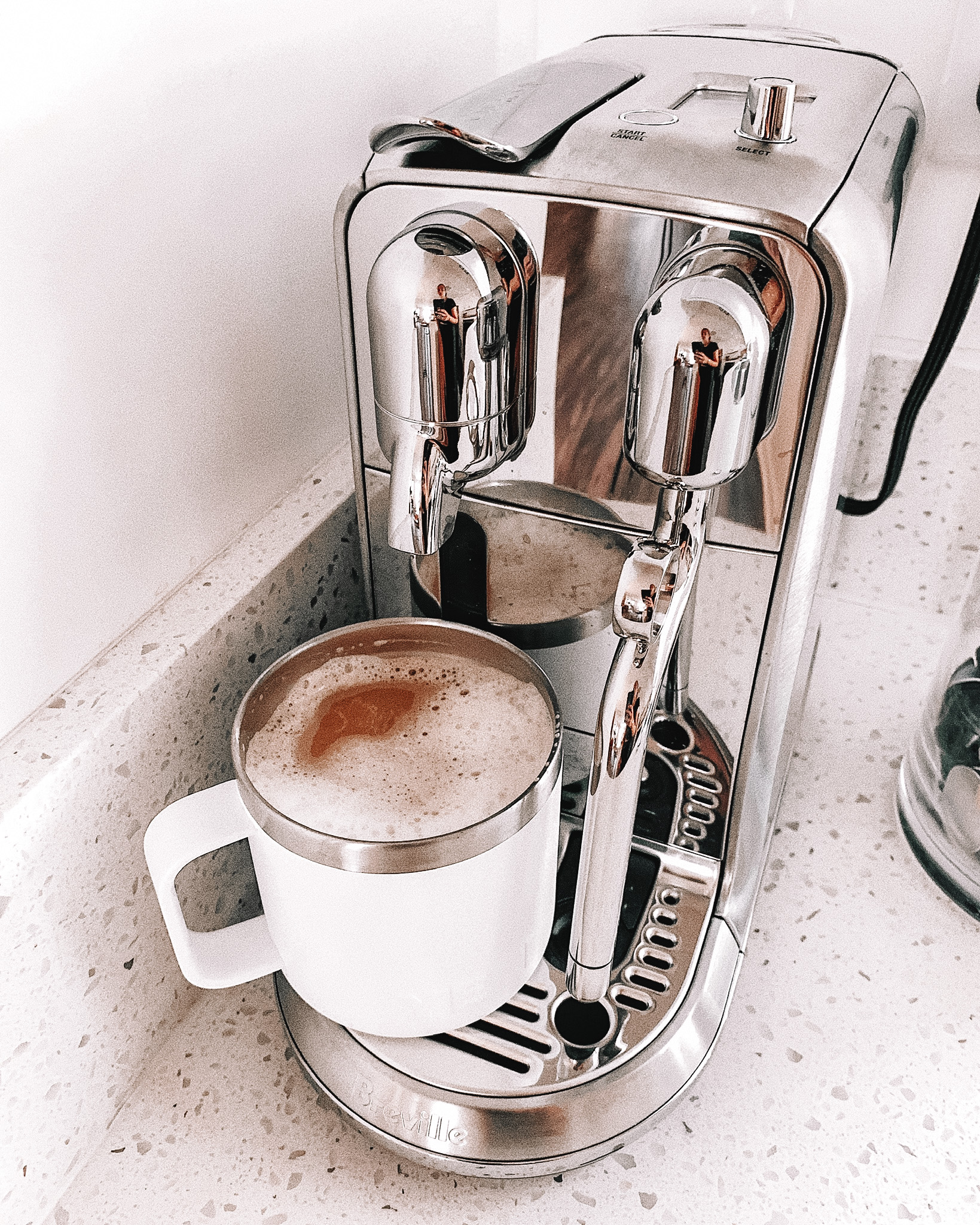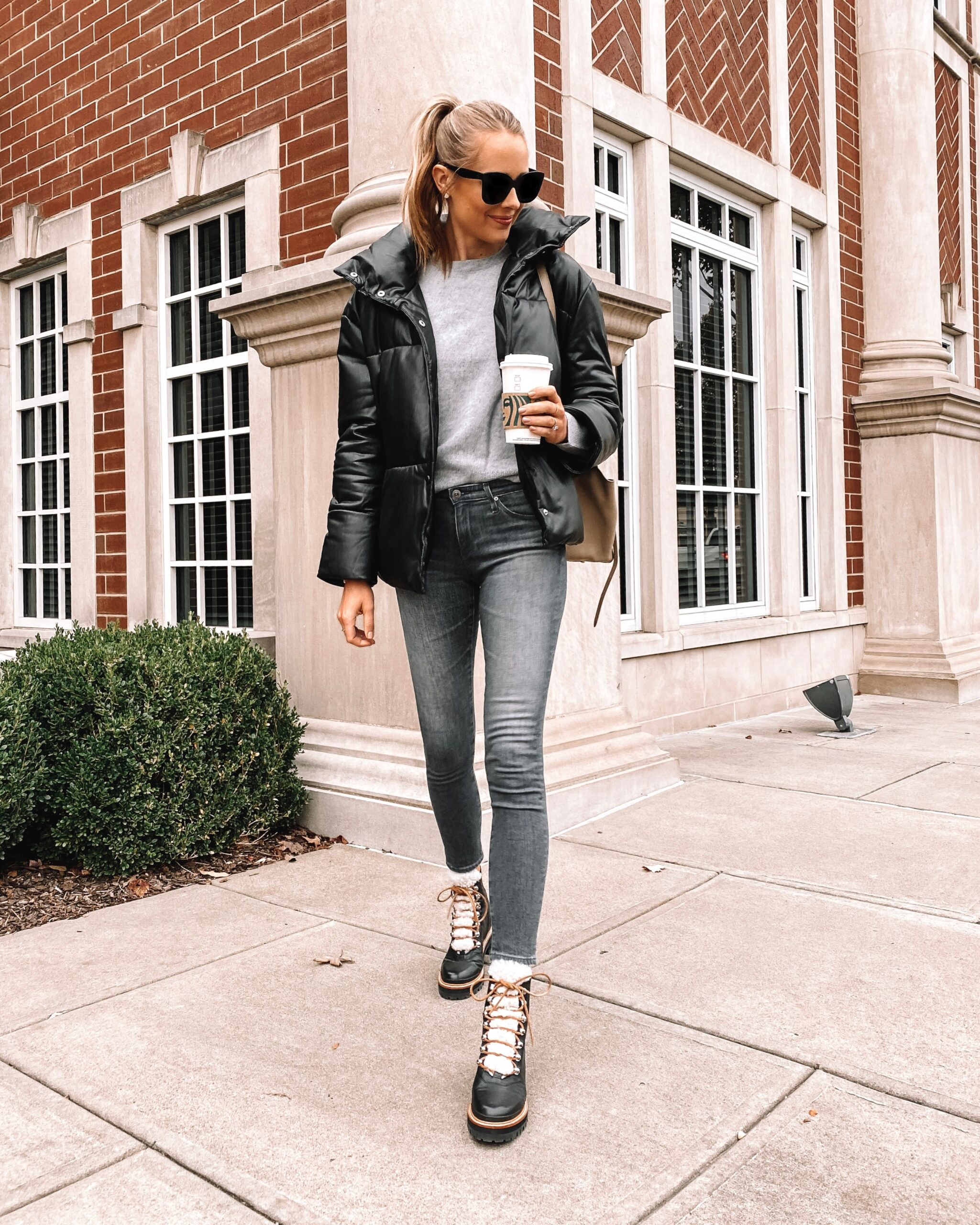 Link Requests
1. The black hoodie you had on stories yesterday
Here! I got a small and its a tad big, hoping I can shrink it!
2. Your black leather jacket
This one! It's hands down the best and definitely worth it! I wear size small.
3. All time favorite pair of jeans
These. The fit is just so good. I take my true size
4. Simple navy striped top or shirt
Love this one
5. Link to your tennis bracelet
Here! I have the white gold in 6.5"
6. Your favorite sheets
We love these "hotel sheets"
7. The earrings you wear daily
These! I have the yellow gold 5ct option
8. Sweater dresses
Linked a lot of different styles/price points here!
9. Your coffee maker
Here! It's actually a Nespresso machine! We've had it for over a year and use it daily. Great gift idea!
10. The Dyson fan you shared a few weeks ago
Here! I have it on in my office to keep me warm now that it's cooled off. It's super quiet and on sale! Also a great gift idea.
Weekly Top 5 
1. It's no surprise this shacket is still #1. There are only a few left, so make sure you get it before it's gone!
2. I got this coatigan last fall and it is truly one of the most worn pieces in my closet. It's easy to dress up or down, and most importantly comfortable! It sold out so fast last year, so if you're considering, make sure to buy while you can before its gone again! Fit is oversized; wearing an XS.
3. Sweater weather is my favorite and this cozy mock neck sweater is a must-have! Size up to wear as a tunic style with leggings or pair with jeans and booties for a chic fall look.
4. I've been living in these fall booties from the Nordstrom Anniversary Sale! I have both the cloud & cognac color, but I think I need to grab the white leather too!
5. I got this fall hat right before our trip to Palmetto Bluff and it has become my go-to fall accessory! It's also available here!
What I'm Loving
1. The Sephora event is happening NOW! Stock up on beauty or get some holiday shopping out of the way.
10/30 - 11/2: Rouge Member Early Access; 11/3 - 11/9: VIB Member Access; 11/5-11/9: All Insider Member Access (Rouge, VIB, and Insiders)
2. Got a new pair of slippers I can wear when I take the dogs outside. They are SO soft and warm and great for only $35!
3. My puffer jacket from the NSALE is back in stock (wearing size small), but going fast! This is a great alternative for under $40 (wear size XS)!
4. This leopard headband
5. New favorite face masks - definitely worth the price! I have black and blush leopard
P.S.
1. Have you signed up for the Fashion Jackson newsletter yet? I share exclusive content, exciting announcements, and much more! Sign up here and get Fashion Jackson straight to your inbox!
2. My next Amazon Drop is launching SOON! Make sure you sign up here so you don't miss when it launches. Remember it's only available to shop for 30 hours!
3. In last week's Everyday FJ I shared my...
This post may contain affiliate links, meaning when you click the links and make a purchase, we receive a commission.