Everyday FJ is a weekly series where I round up all the content of the week plus questions and requests straight from my readers and share it all in one big post. Here you'll find answers about fashion, home, beauty and everything in between. 
If you have a question or request, fill out the contact form or follow along on Instagram so you don't miss it when I put out an Everyday FJ content request!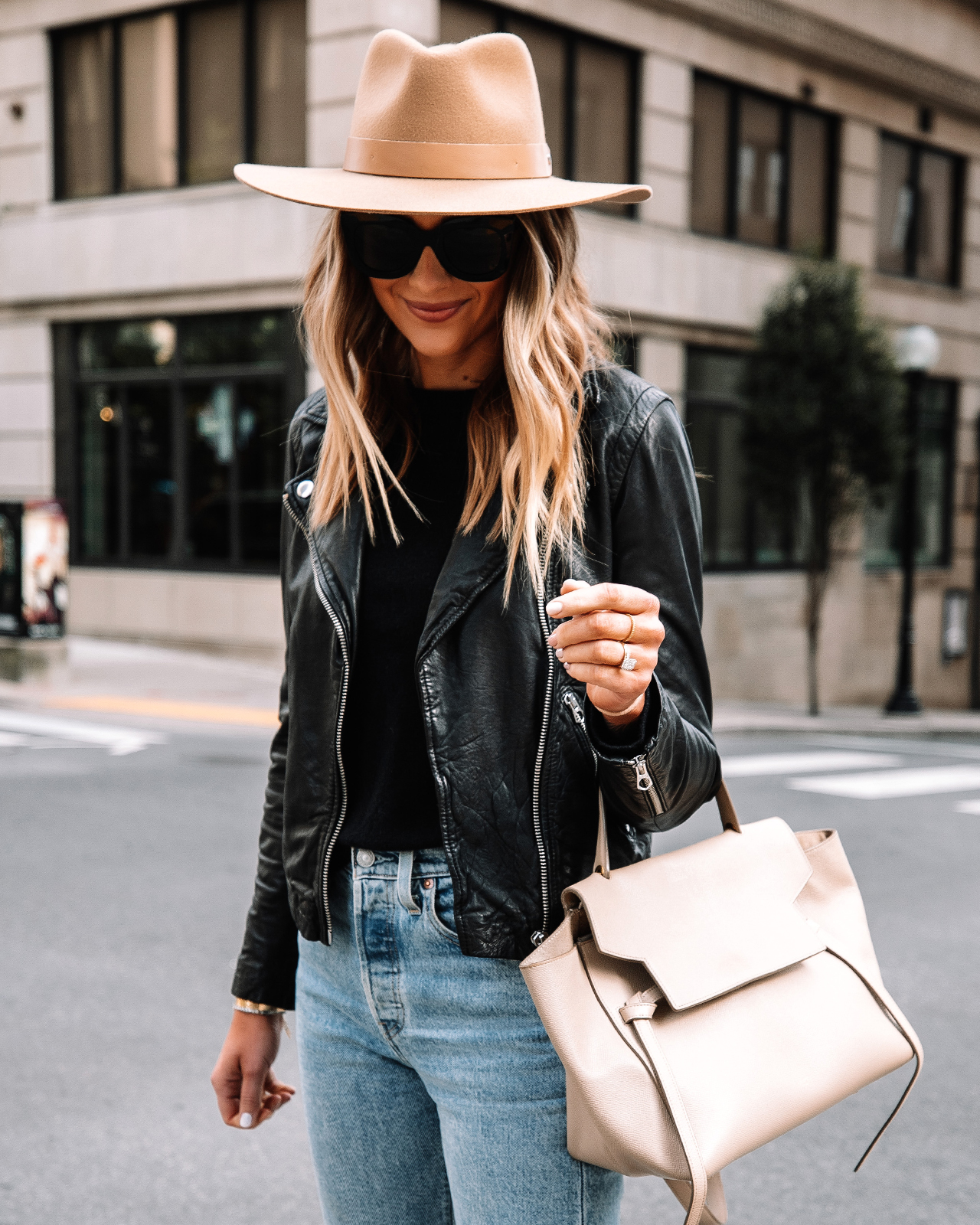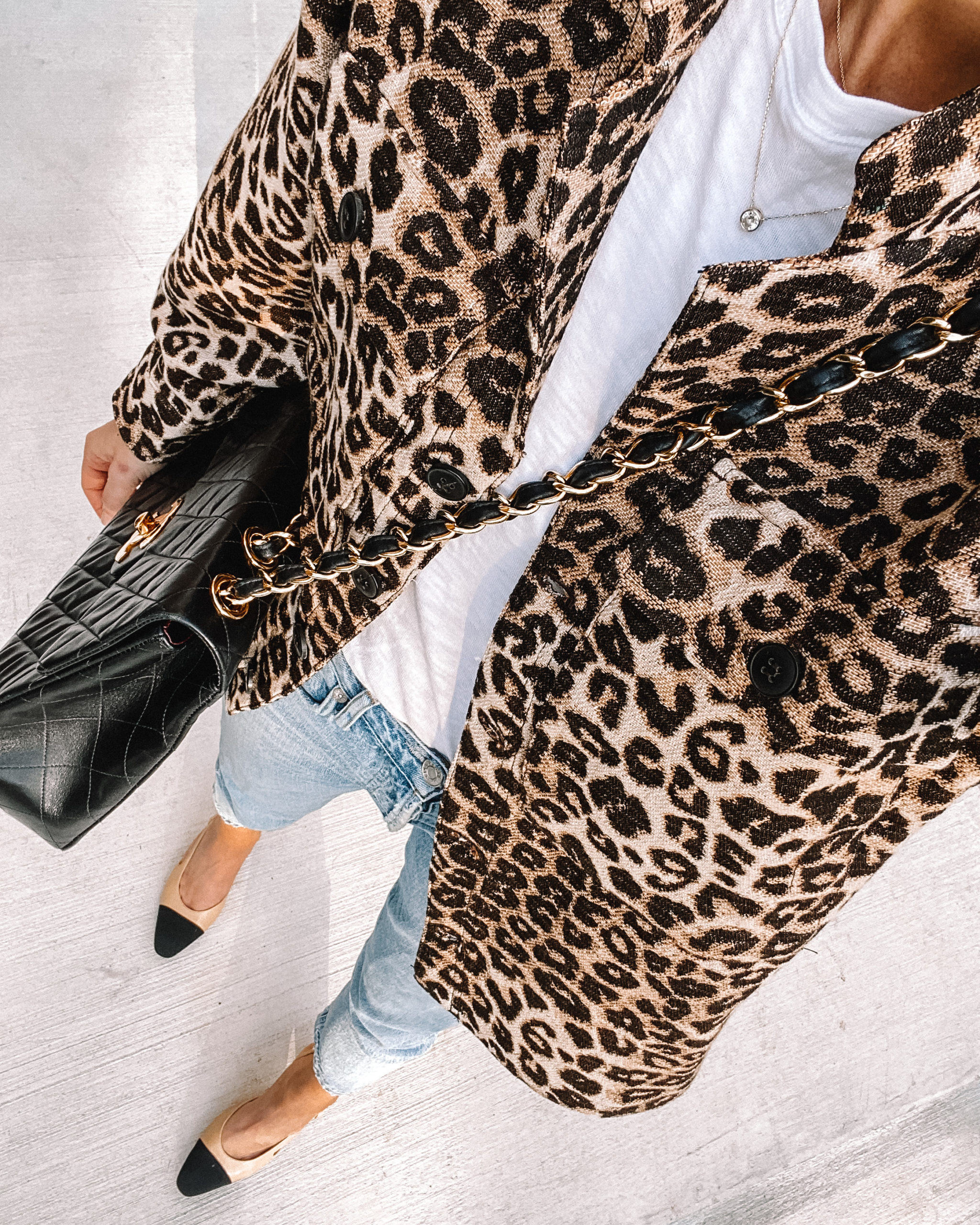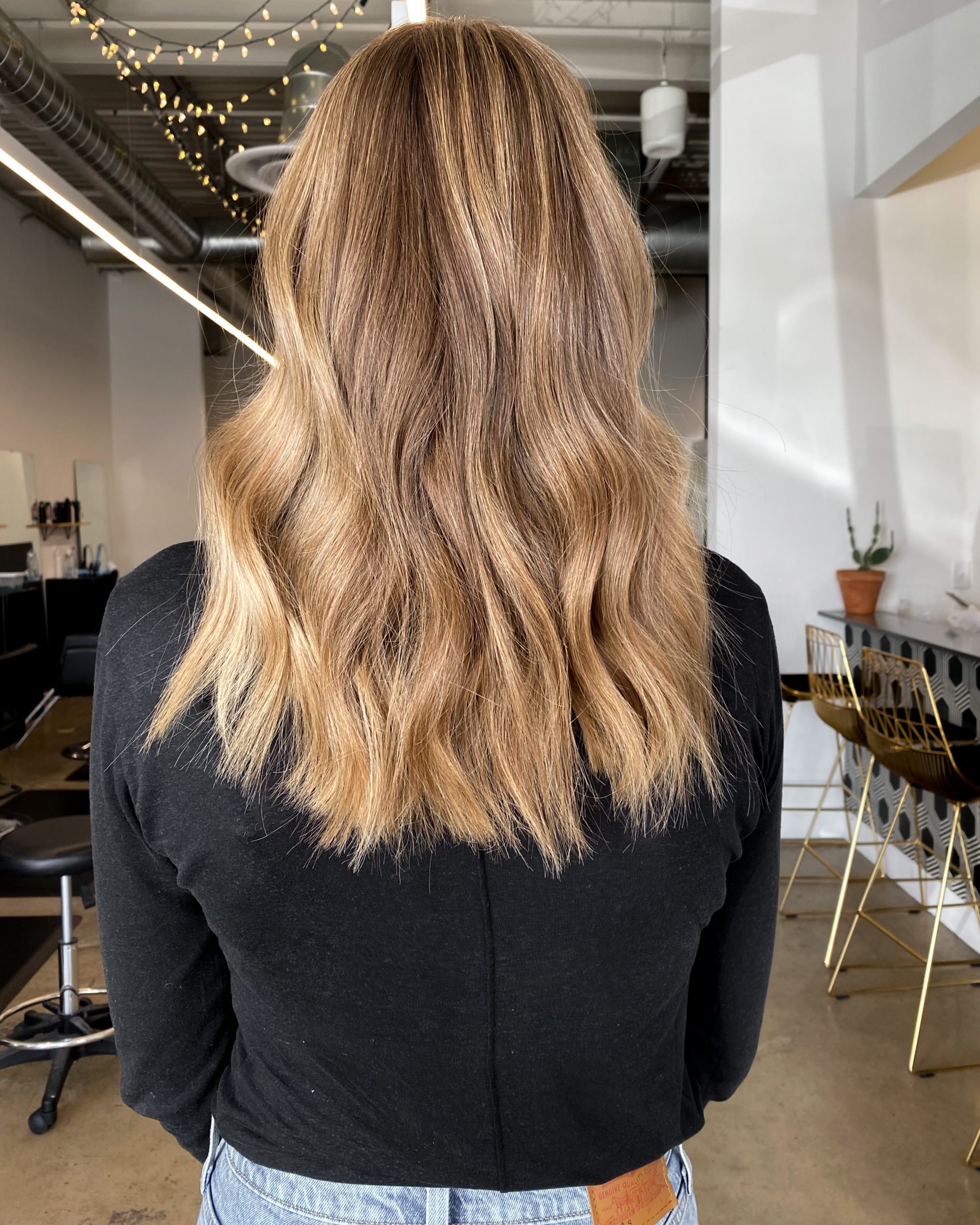 Q&A
1. Will you be traveling for the holidays?
Nope, we are staying home! Since it's our first year in our new house, we want to be here and start new traditions and make new memories.
2. How do you wash all your cashmere sweaters? Hand wash, dry clean, delicate?
I follow the care instructions on the label, because ultimately that's how the garment was tested in production for the best care to last. However, I did get this wash that I'm going to test on a sweater I'm not too worried about.
3. Celine belt bag vx. Fendi peekaboo
They are both classic and iconic but the belt bag is SO much easier to get in and out of. The peekaboo has a middle panel dividing the interior of the bag in half. While I love that I can keep things more organized in this bag, it's not as easy to access. I have the medium, so maybe it's easier in the larger sizes.
4. How to properly stores designer bags in carry on or checked luggage?
I never check my designer bags because I would worry too much if my suitcase was lost. Always pack in its dust bag. If you can stuff it to maintain its shape, even better. And then pack it around soft clothes.
5. If you had to pick one sweater to invest in?
100% this one by Jenni Kayne. They are such great quality, come in timeless colors and the fit is perfect. I have it in heather grey, oatmeal, cinnamon, ivory and need to get it in black! Use code JACKSON20 for a discount.
6. What size are you wearing in the Anine Bing shaket?
I shared this shacket Thursday and its definitely a new favorite - you know I love leopard! It fits oversized and I'm wearing an XS.
7. Favorite fall nail polish color?
I'm tired of white nails and the past few times I've had mine done I got OPI Tiramisu for Two.
8. What did you ask your hair stylist for your new hair color?
All the details for my bronde hair are in this post!
9. Is the Vitamix worth it?
For me, yes. I use my Vitamix everyday. Mostly for smoothies or my homemade matchas. But now that its cooling off I'm going to try soup!
10. Are Golden Goose sneakers here to stay?
I mean, I don't plan to stop wearing mine ANYTIME soon. If you like them, who cares if they are "in" or not. Read this post if you're on the fence!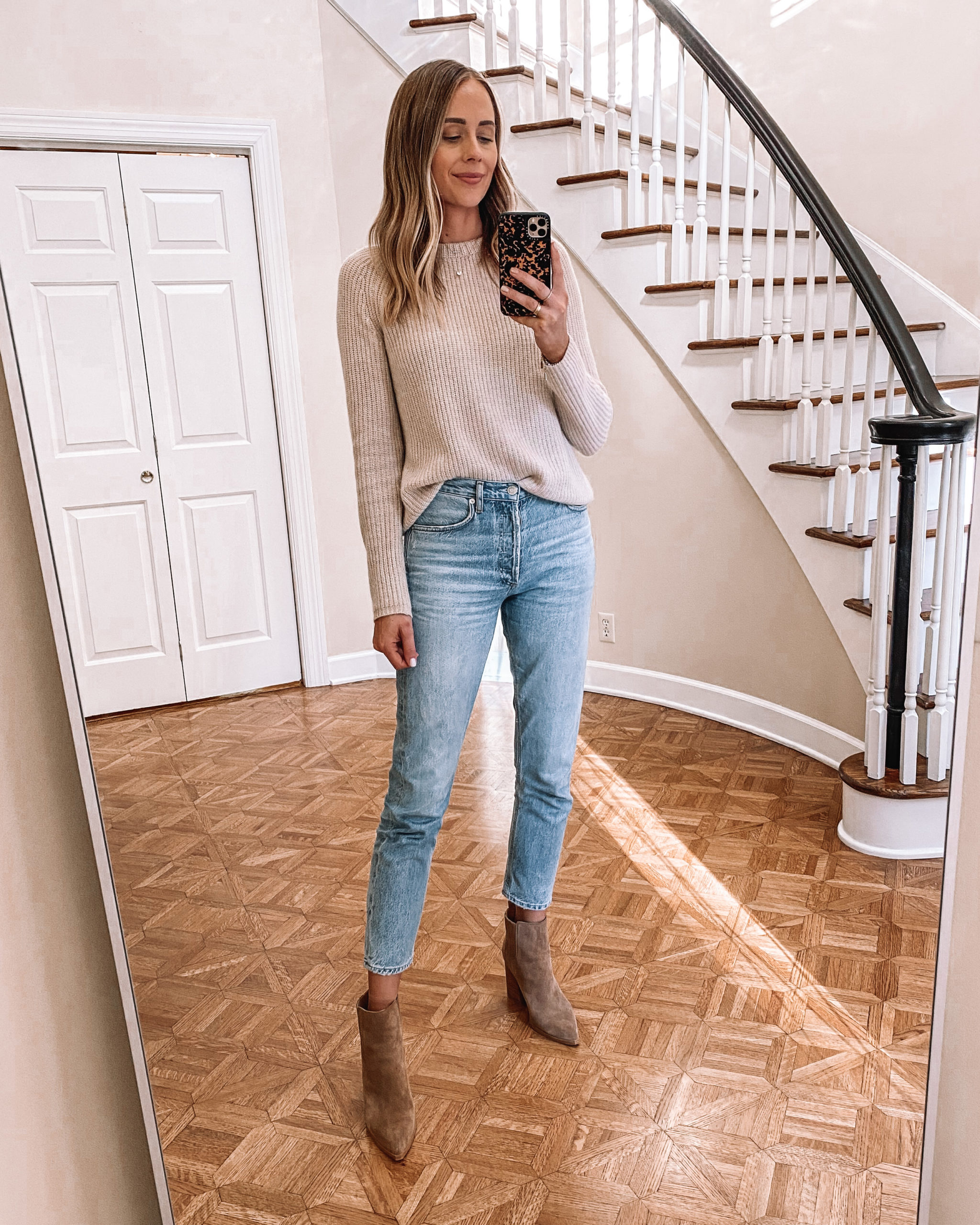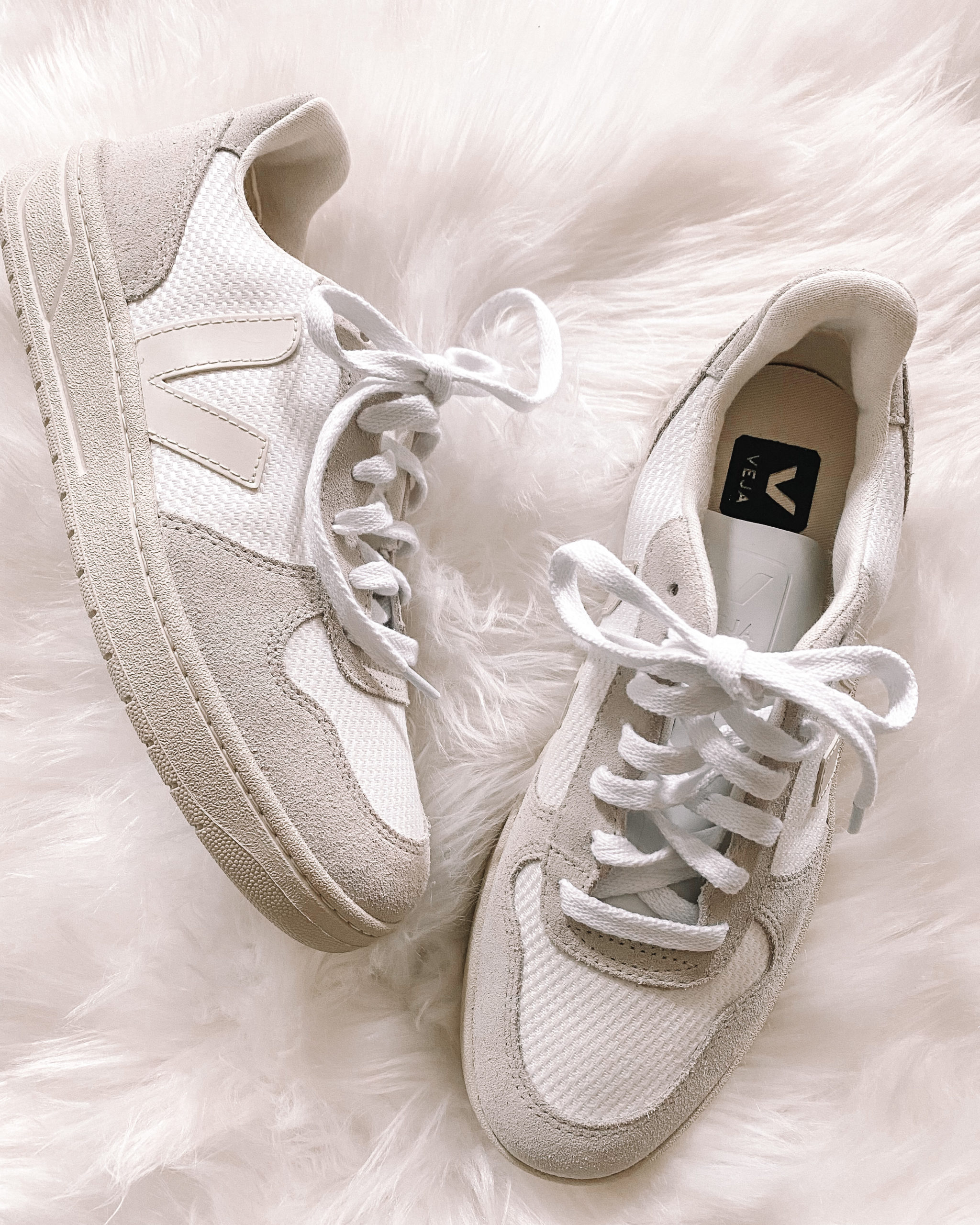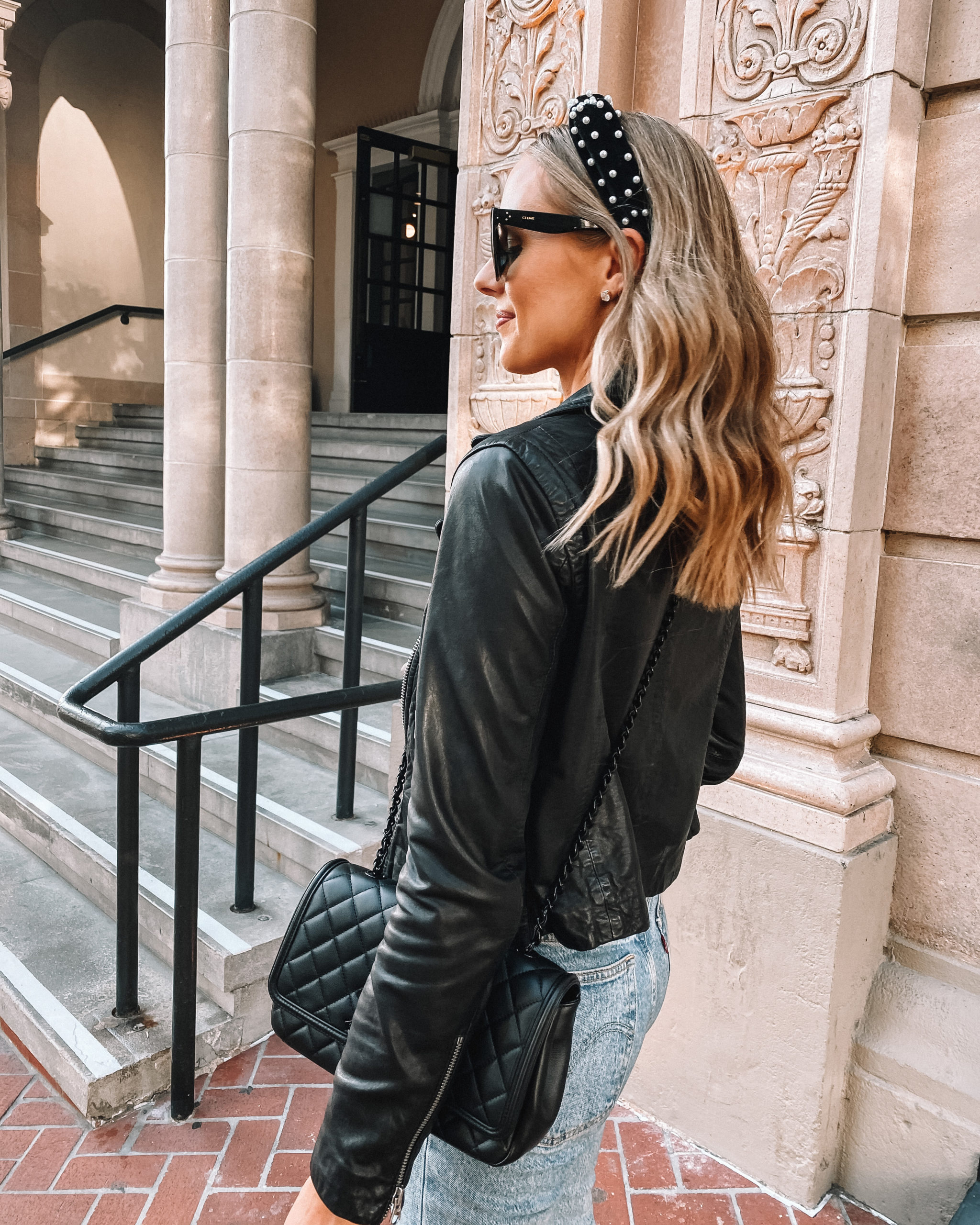 Link Requests
1. The brown hat you posted recently
2. Camel sweater dresses
Maxi style, midi style, turtleneck style, $40 style
3. Your long sleeve top and nike workout shorts
Got both of these items during the Nordstrom Anniversary Sale. Shorts (wearing size small). Top wearing size XXS (runs big)
4. Belted camel coat
Love this one, but this is a more affordable option!
5. Knotted pearl headbands
I have these from Amazon and love them!
6. Golden Goose dupes
This pair is a good alternative without being an exact dupe. These are a dupe.
7. New hair texture spray you shared earlier this week
This one! It's so good! Love that it adds texture and hold without feeling like hairspray.
8. Your new Veja sneakers
Here! Make sure you read this post about sizing and how to make them comfortable out of the box
9. Who was the personal shopper you shared on Instagram?
Abby! She helped me during the Nordstrom sale and is the sweetest! FYI I still do all my own personal styling for FJ, but it's nice to have a point person who can share new arrivals or locate an item for me that I might need.
10. Link to black sweater from outdoor post
Weekly Top 5 
1. I shared this shacked last weekend and it sold out in 3 hours. The good news is its back in stock in all sizes and under $100! Grab it before its gone again!
2. I got this coatigan last fall and it is truly one of the most worn pieces in my closet. It's easy to dress up or down, and most importantly comfortable! It sold out so fast last year, so if you're considering, make sure to buy while you can before its gone again! Fit is oversized; wearing an XS.
3. It's no secret I love my Dyson products (vacuum & hair dryer). I got this hot/cold fan for my office and I'm obsessed. Definitely going to get a few more for the house and for gift giving this holiday season!
4. Sweater weather is my favorite and this cozy mock neck sweater is a must-have! Size up to wear as a tunic style with leggings or pair with jeans and booties for a chic fall look.
5. I've been living in these fall booties from the Nordstrom Anniversary Sale! I have both the cloud & cognac color, but I think I need to grab the white leather too!
What I'm Loving
1. This puff sleeve turtleneck sweater
2. My new juicer for making celery juice daily
3. This crispy breaded cauliflower wing recipe from the Minimalist Baker
4. This leopard face mask
5. The perfect fall candle under $20
P.S.
1. Have you signed up for the Fashion Jackson newsletter yet? I share exclusive content, exciting announcements, and much more! Sign up here and get Fashion Jackson straight to your inbox!
2. There are a few of my Amazon Drop pieces available in case you missed out the first time! You can shop them directly from this blog post to see them styled different ways!
3. In last week's Everyday FJ I shared my...
This post may contain affiliate links, meaning when you click the links and make a purchase, we receive a commission.