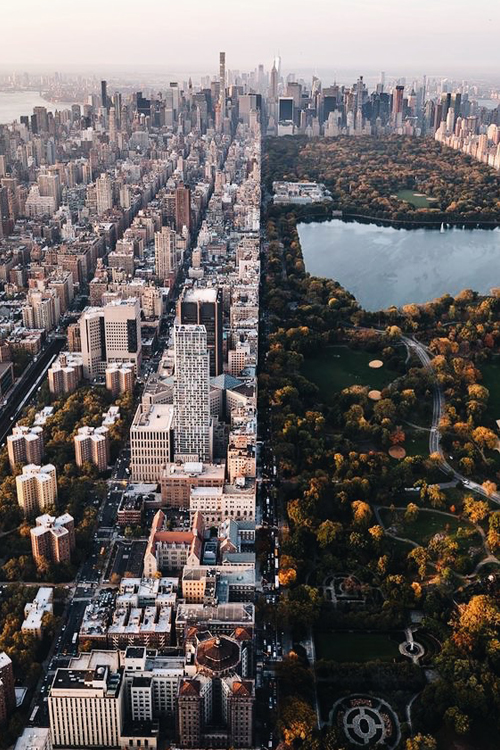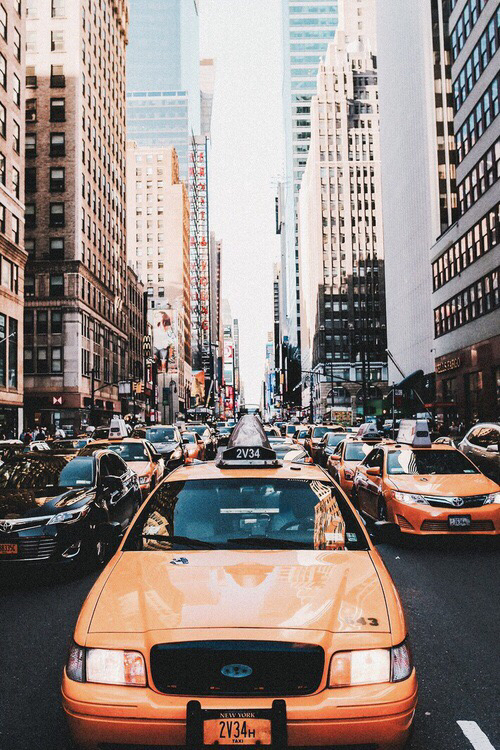 Over the past few years, I've been lucky to be able to travel to NYC fairly frequently. Whether for work or fun, this city has quickly become one of my favorites to visit. This past week we spent my birthday in the city and I couldn't have had a more wonderful time! With each trip to NYC, I explore new neighborhoods, restaurants, and attractions, and I'm never disappointed. So, today I'm sharing a quick NYC travel guide. For more NYC inspiration, view my Pinterest board here.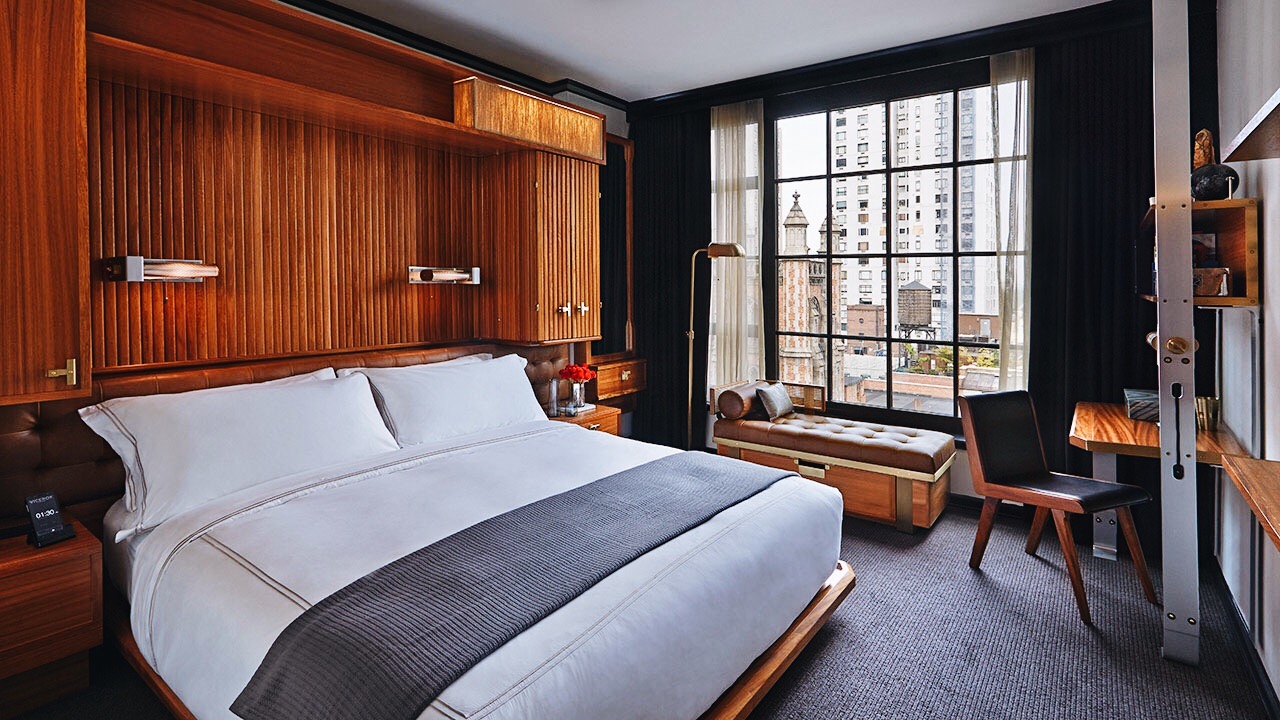 Located just 2 blocks south of Central Park, the luxurious boutique hotel is breathtaking in all aspects. From the mixed marble & brass bathrooms (see my post here), to the elegant customized furniture with modern designs, this hotel makes leaving the room that much more difficult. Be sure to enjoy a drink and appetizer on the roof & take in the stunning view of Central Park. Also, the Kingside restaurant has a cool bar with handcrafted cocktails and serves food all day (more hotel images here).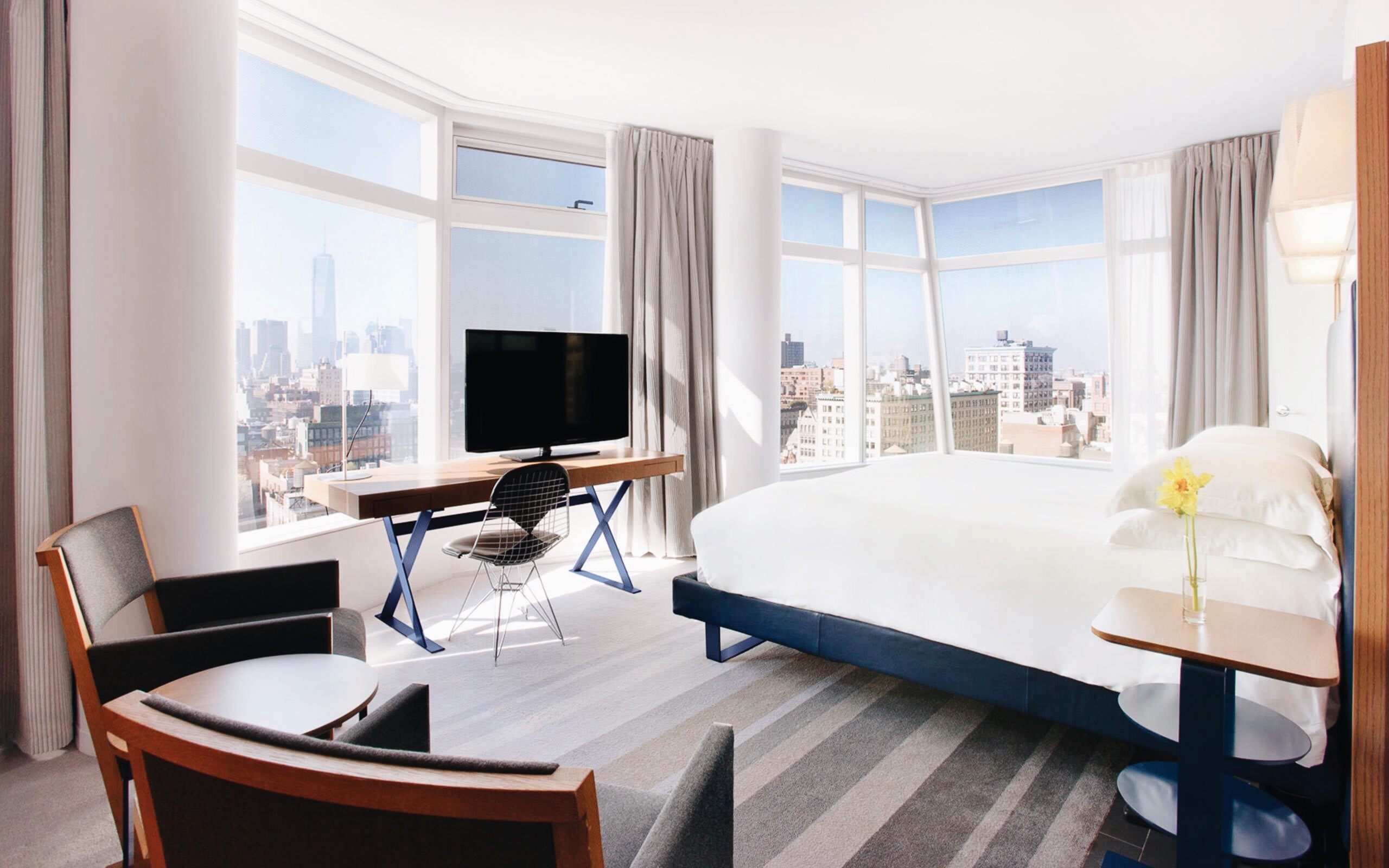 Located in the East Village, this charming boutique hotel has so much to offer! The rooms are cozy, but most have floor to ceiling & wall to wall windows creating lots of light. You have the option to select your own check-in & check-out times (for a nominal fee). This perk is great for maximizing your stay in the city. The Café Standard offers the charm of a neighborhood street café with eclectic decor serving craft cocktails & modern American cuisine.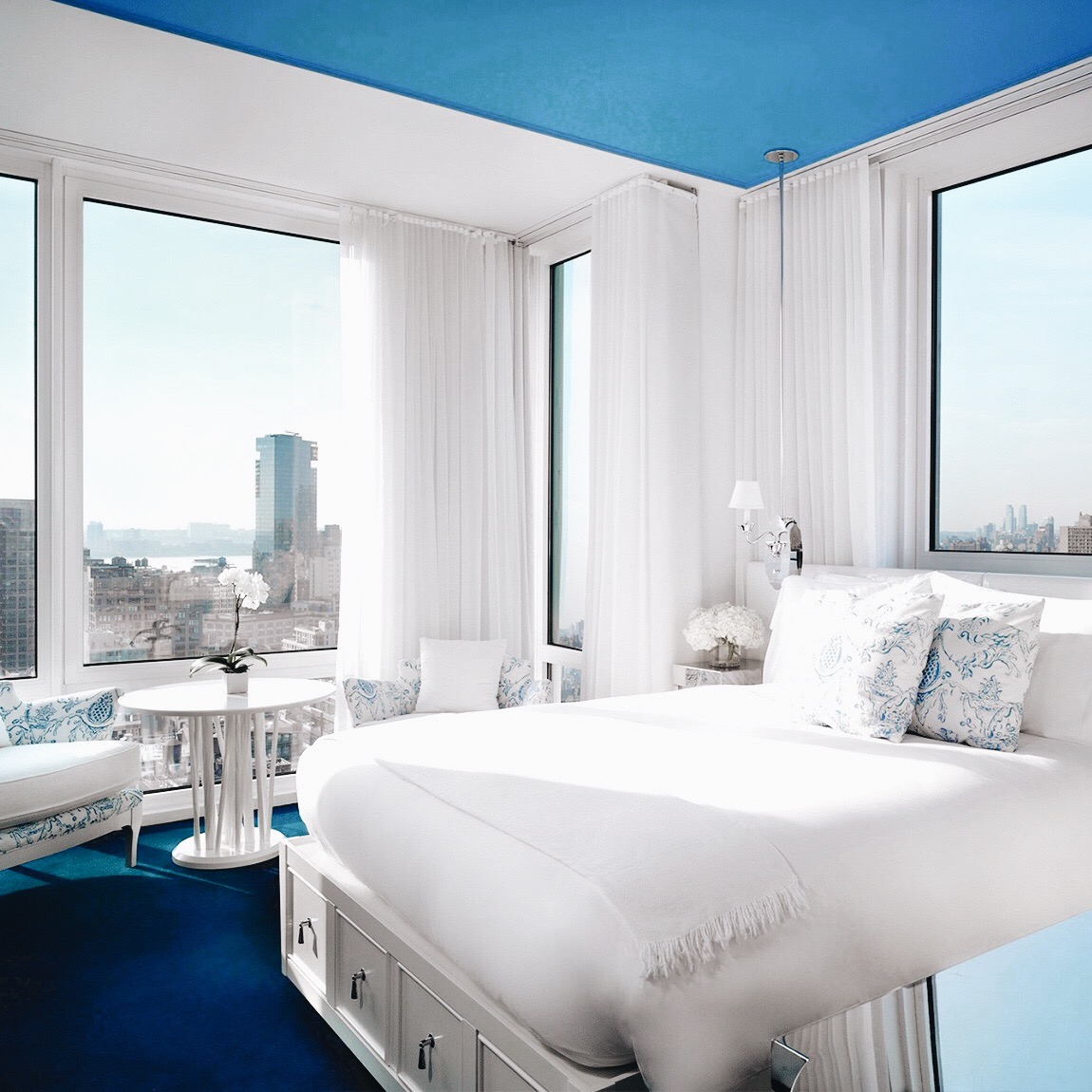 NoMo SoHo (SoHo) // Located in SoHo, this stylish & modern boutique hotel has become a favorite of mine. Bright white rooms with bold blue accents, 10-foot windows, and the best views of Manhattan. Just walking distance from my favorite stores off Wooster, Spring, & Greene St. with the famous cobblestone streets. The NoMo kitchen is picturesque, Instagram-worthy and offers food & drinks all day long.
Where to Eat
Tacombi (Greenwich Village) // Tacos. Tacos. Tacos. This must-try eatery has the best street tacos in NYC & spicy margaritas by the pitcher. This is a traditional Mexico City-style cafe with bright bold colors to match the bold flavors of the table salsas. Don't forget to hydrate. My favorites include: chips & guacamole, rice & beans, elote, sweet potato & black bean taco, & fried fish taco.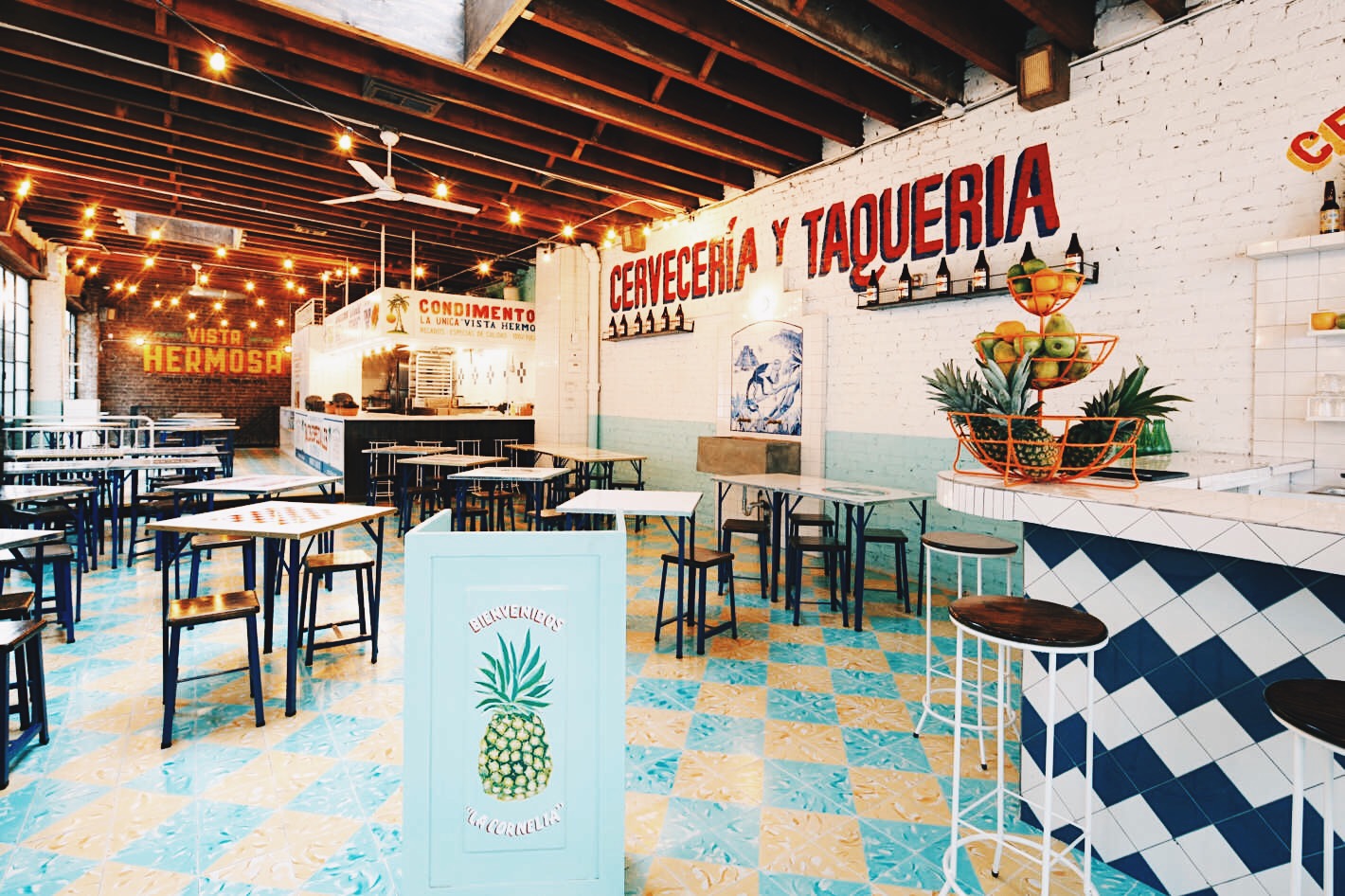 Sotto 13 (West Village) // This is my favorite place for brunch in NYC (and maybe anywhere!). Located in a charming brownstone in the West Village featuring a fun and unique way to brunch. I always select the pre-fixe brunch which allows me to try a few different dishes, none of which ever disappoint. Oh and there is a DIY Prosecco bar. Done.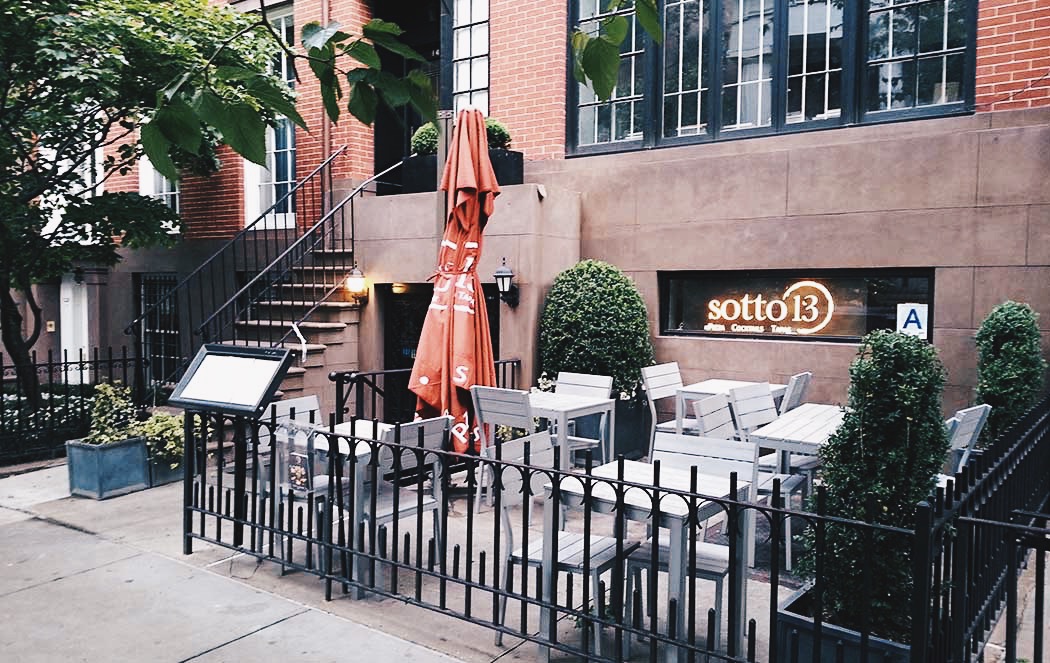 Marc Forgione (TriBeCa) // Best. Meal. EVER. There are no words to describe the experience I've had at this restaurant, not to mention Chef Marc Forgione is the youngest chef/owner to be awarded a Michelin star in New York City, as well as the winner of the Next Iron Chef. While the menu offers a smaller selection of food, the flavors and combinations are exceptional. With each item brought to the table, I think, there is no way it can get better, but it always does. My favorites include: Laotian Sushi, Hiramasa (personal favorite), Chili Lobster, Halibut, & the 10 minute cookies (best cookie ever baked).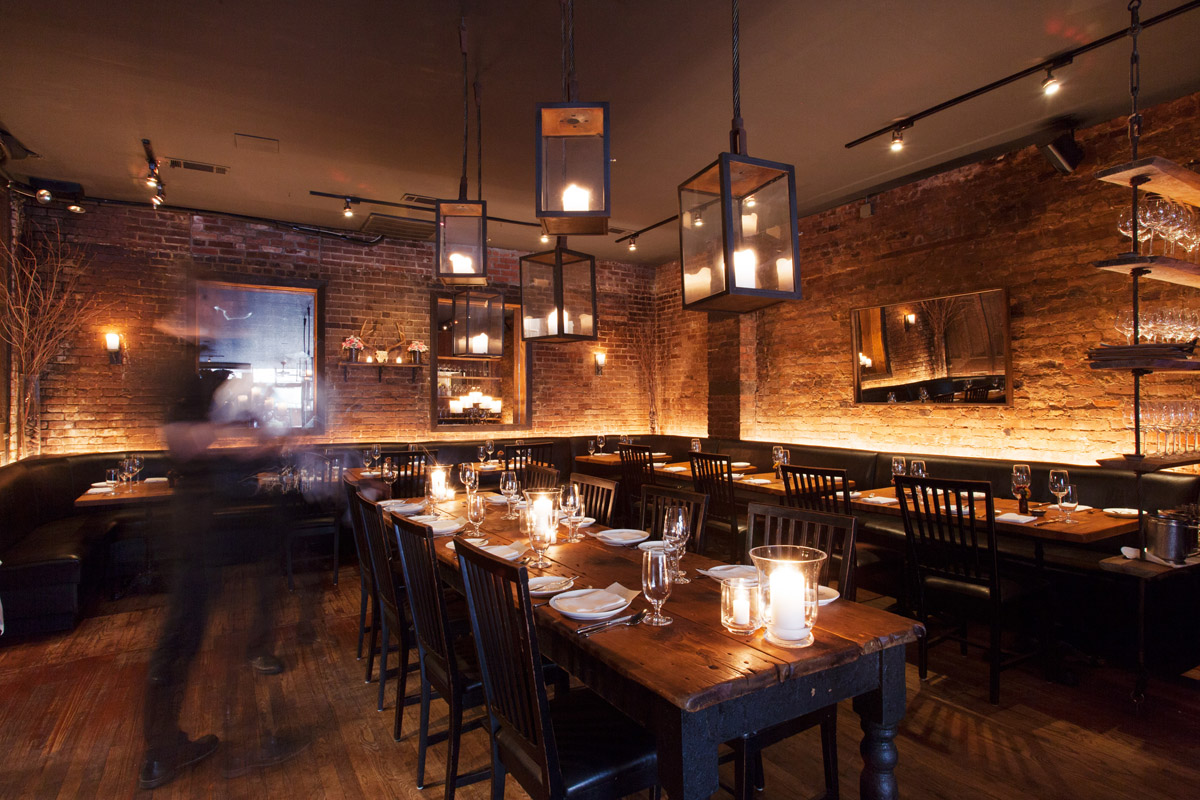 ---
WHERE TO GET THE BEST INSTAGRAM SNAP
[pipdig_left]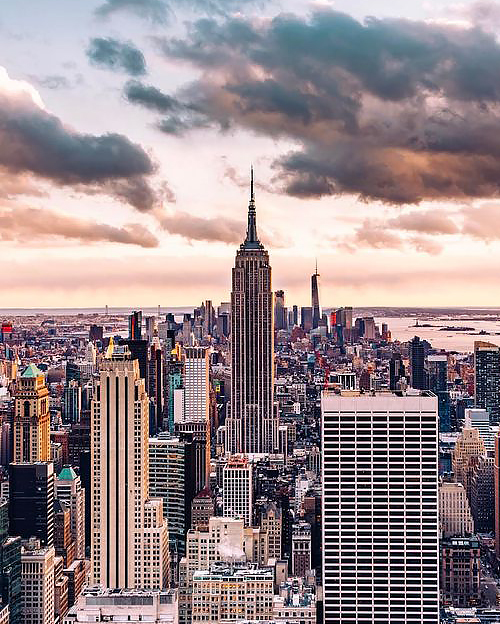 [/pipdig_left]
[pipdig_right]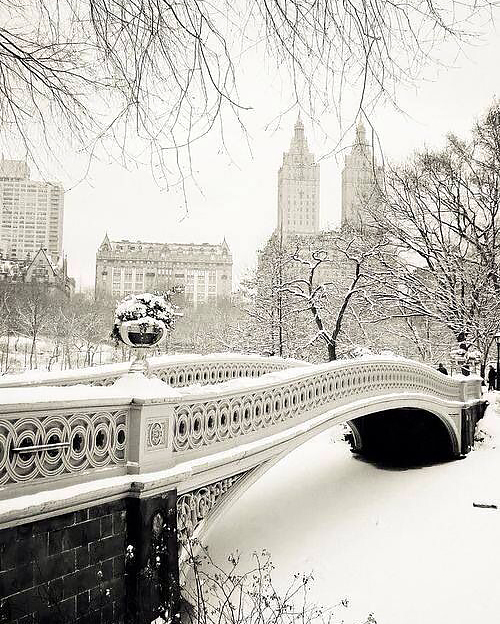 [/pipdig_right]
Top of The Rock (Midtown) // The most unbelievable views of Central Park, Midtown, and Downtown. #TopoftheRock (Image Source)
Bow Bridge (Central Park) // Mid-Park at 74th Street west of Bethesda Terrace, connecting Cherry Hill and The Ramble. The view looking back onto the city is breathtaking during any season of the year. (Image Source)
[pipdig_left]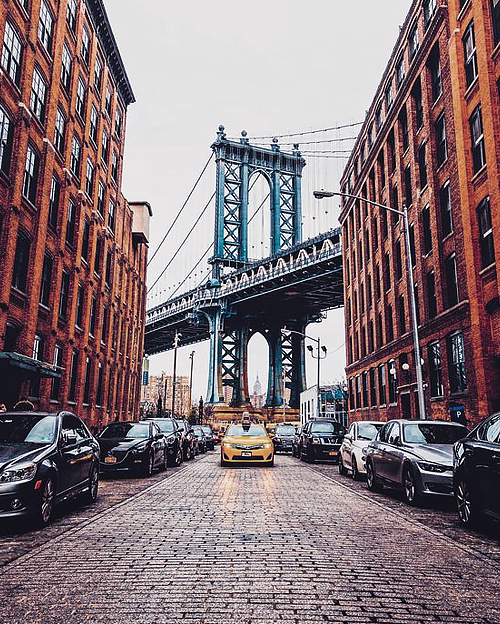 [/pipdig_left]
[pipdig_right]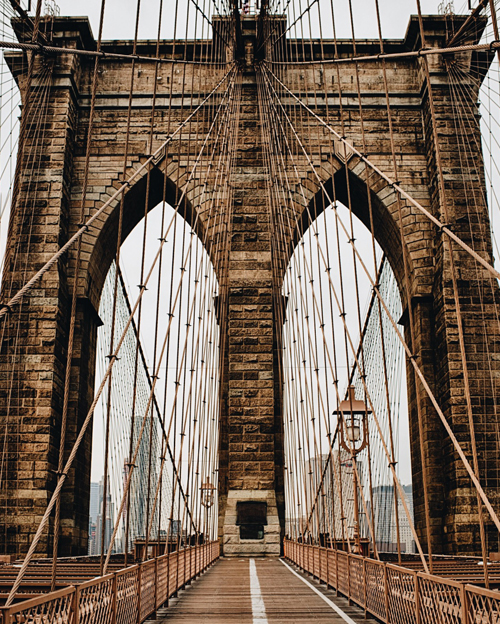 [/pipdig_right]
Dumbo (Brooklyn) // Location Water & Washington Street in Brooklyn. Tip: get there early to avoid the crowds as this has become a popular location for pictures. View my blog post here. (Image Source)
Brooklyn Bridge (Brooklyn/Manhattan) // The first bridge to connect Manhattan with Brooklyn.
Brooklyn Entrance: The stairs are located on Washington Street and Prospect Street. You can also just walk straight onto the bridge from Adams Street.
Manhattan Entrance: Walk on to the central wooden platform from Centre Street—just across from the Brooklyn Bridge-City Hall subway station for the 4, 5 and 6 lines. (Image Source)
TRAVEL MUST-HAVES