[pipdig_left]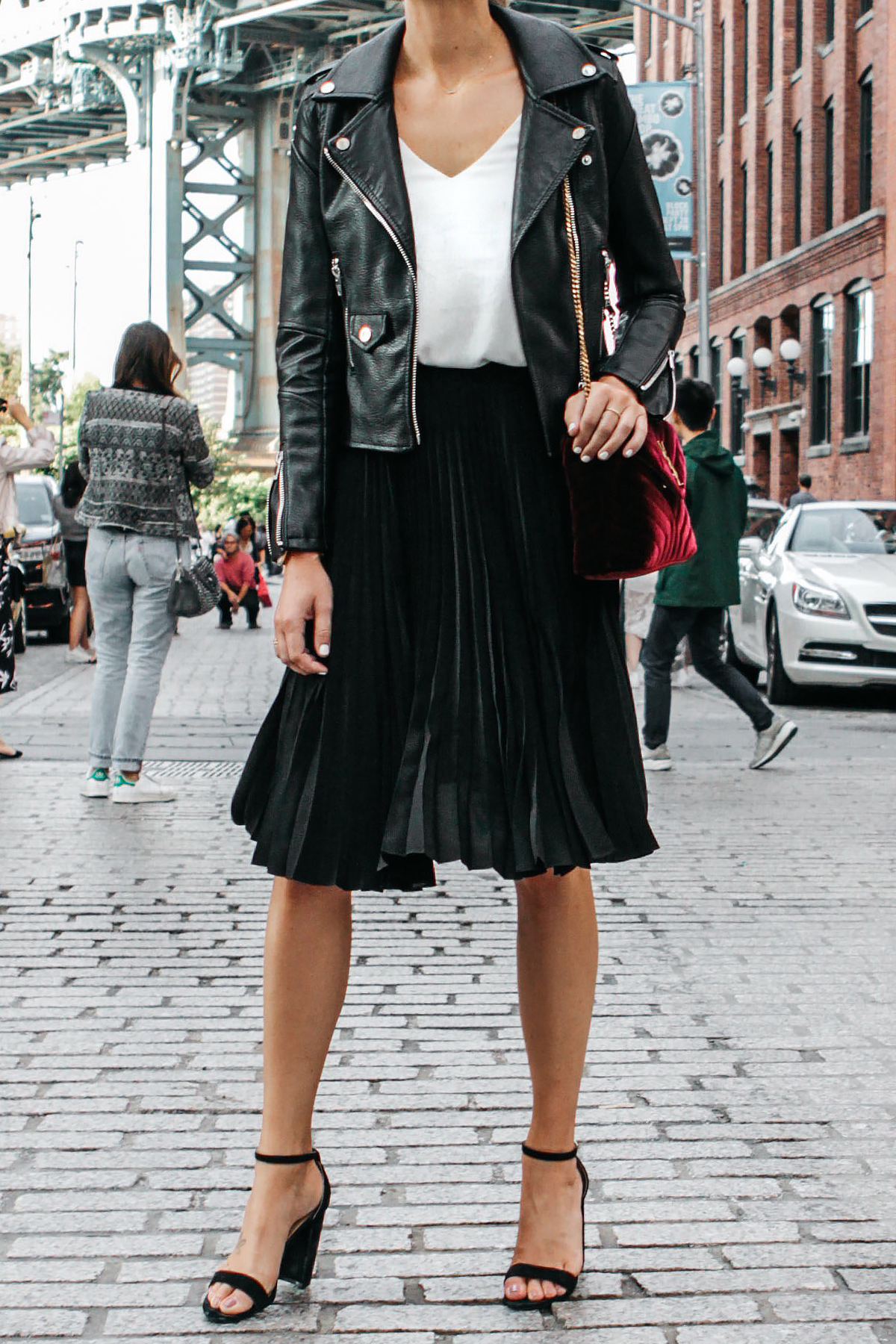 [/pipdig_left]
[pipdig_right]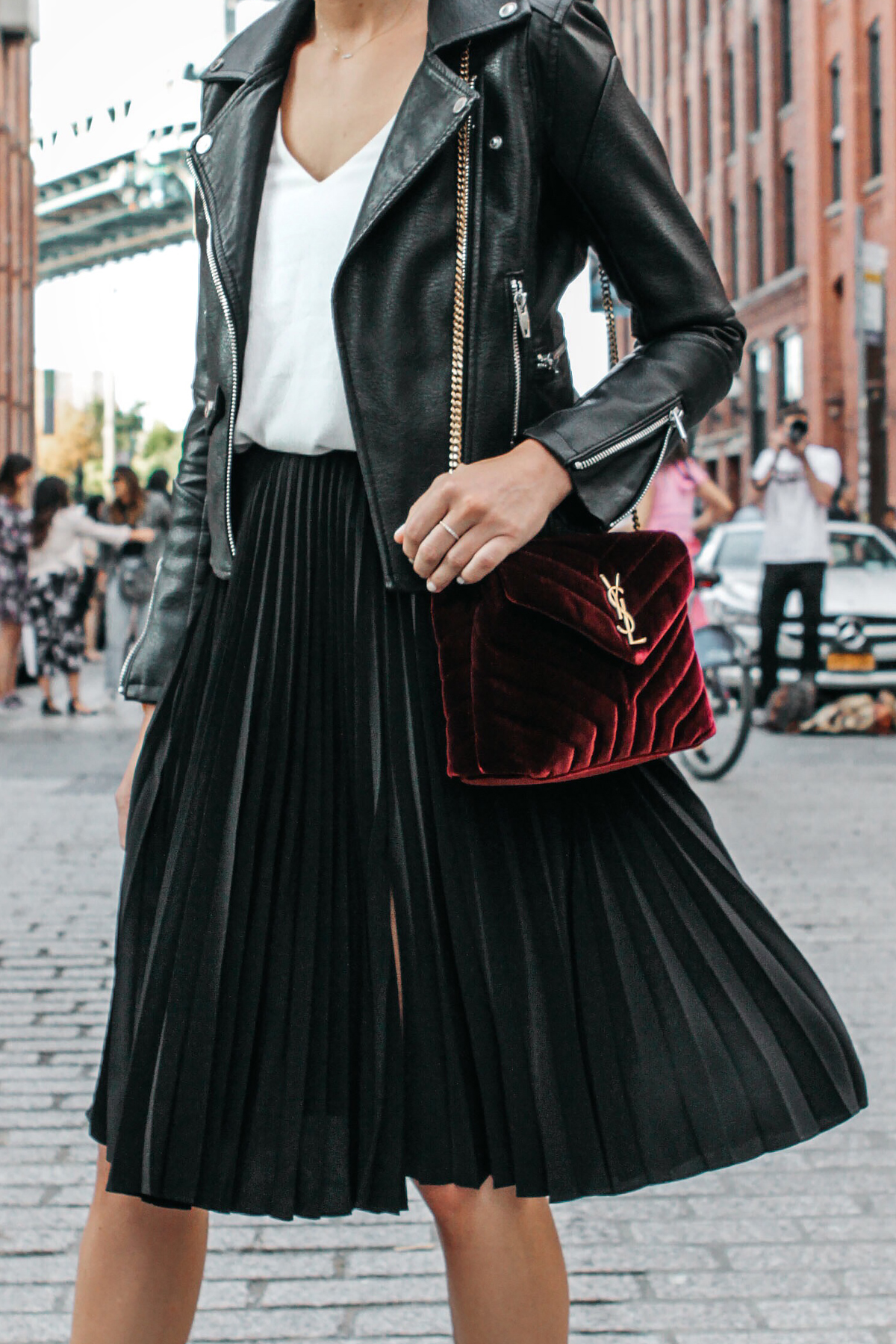 [/pipdig_right]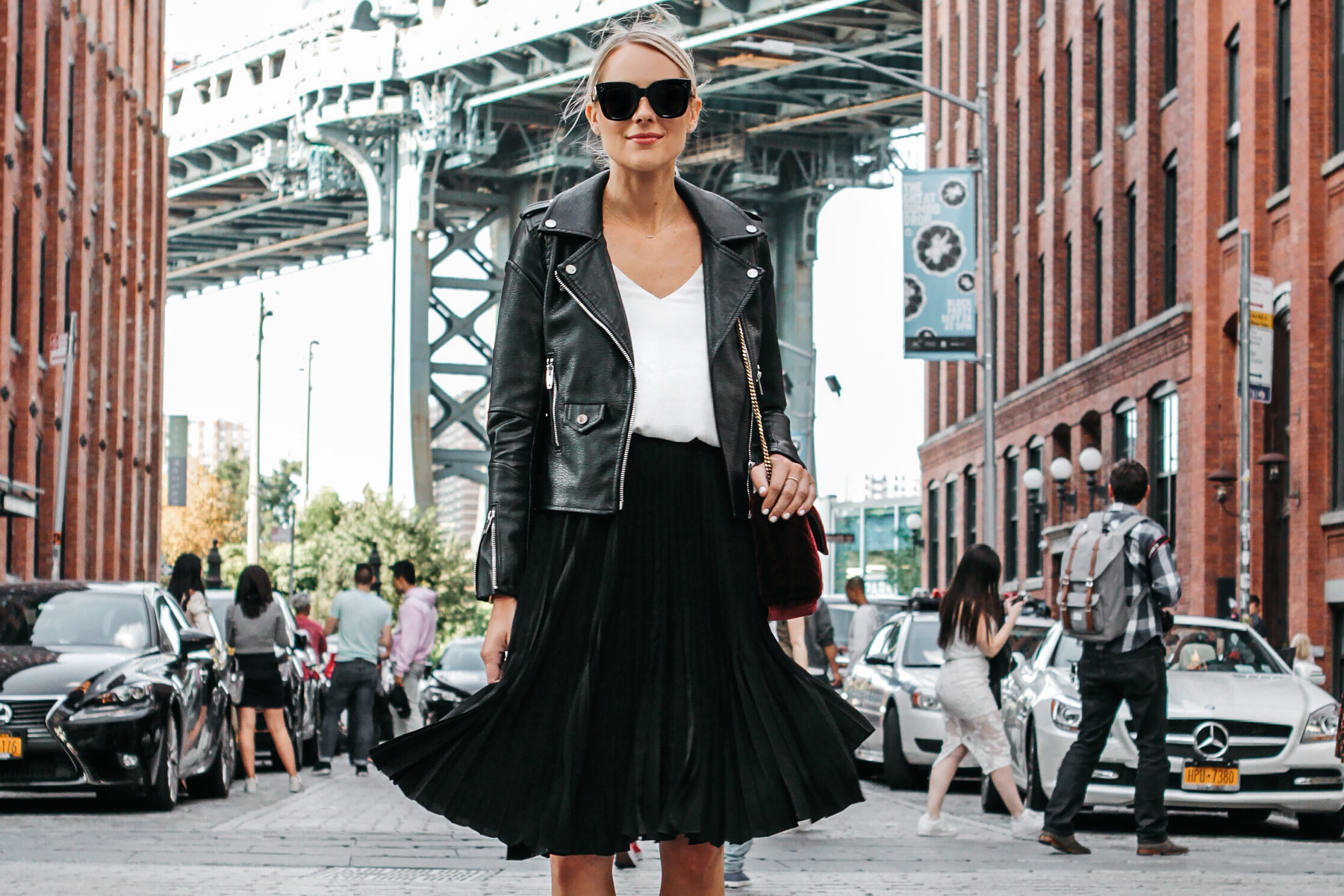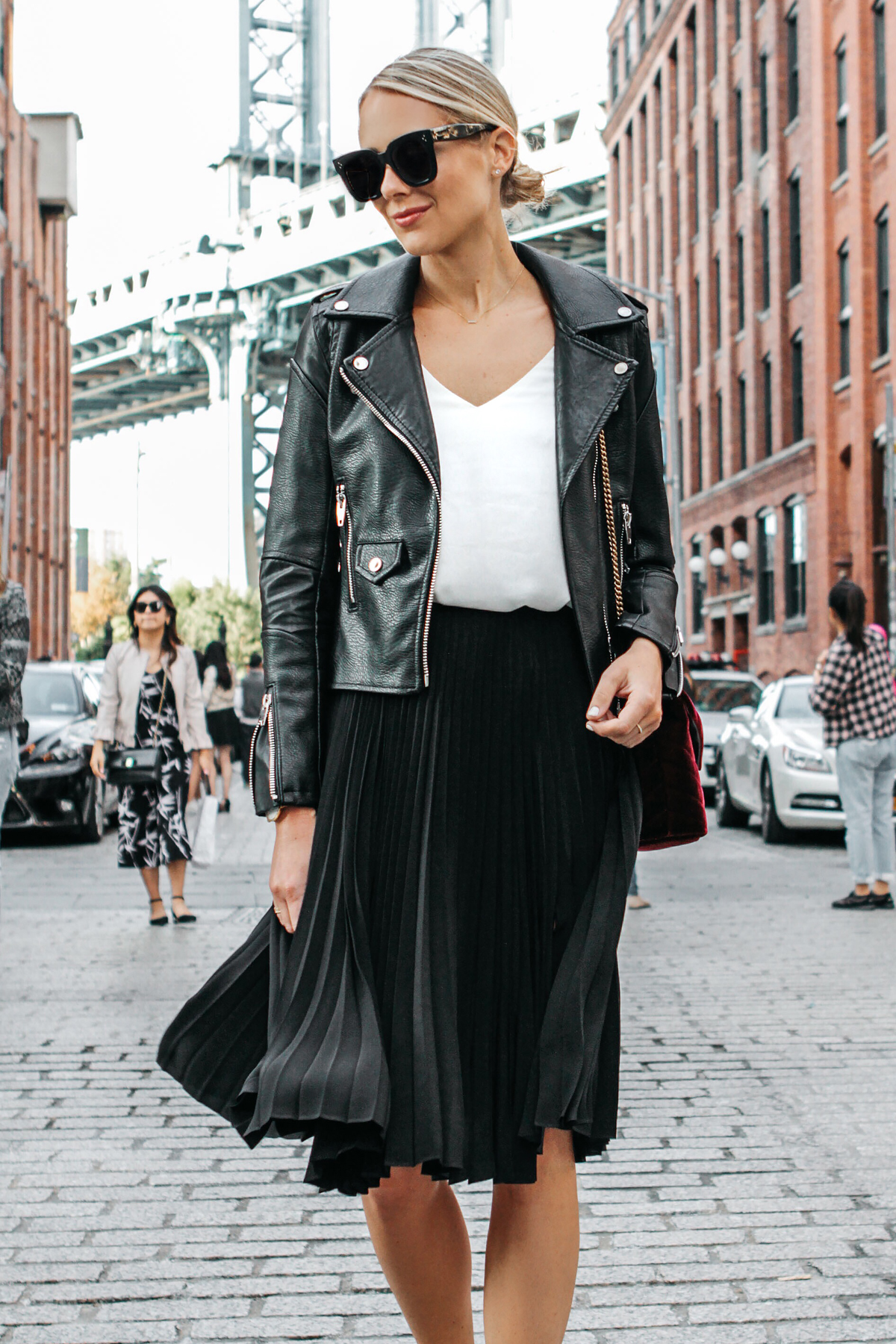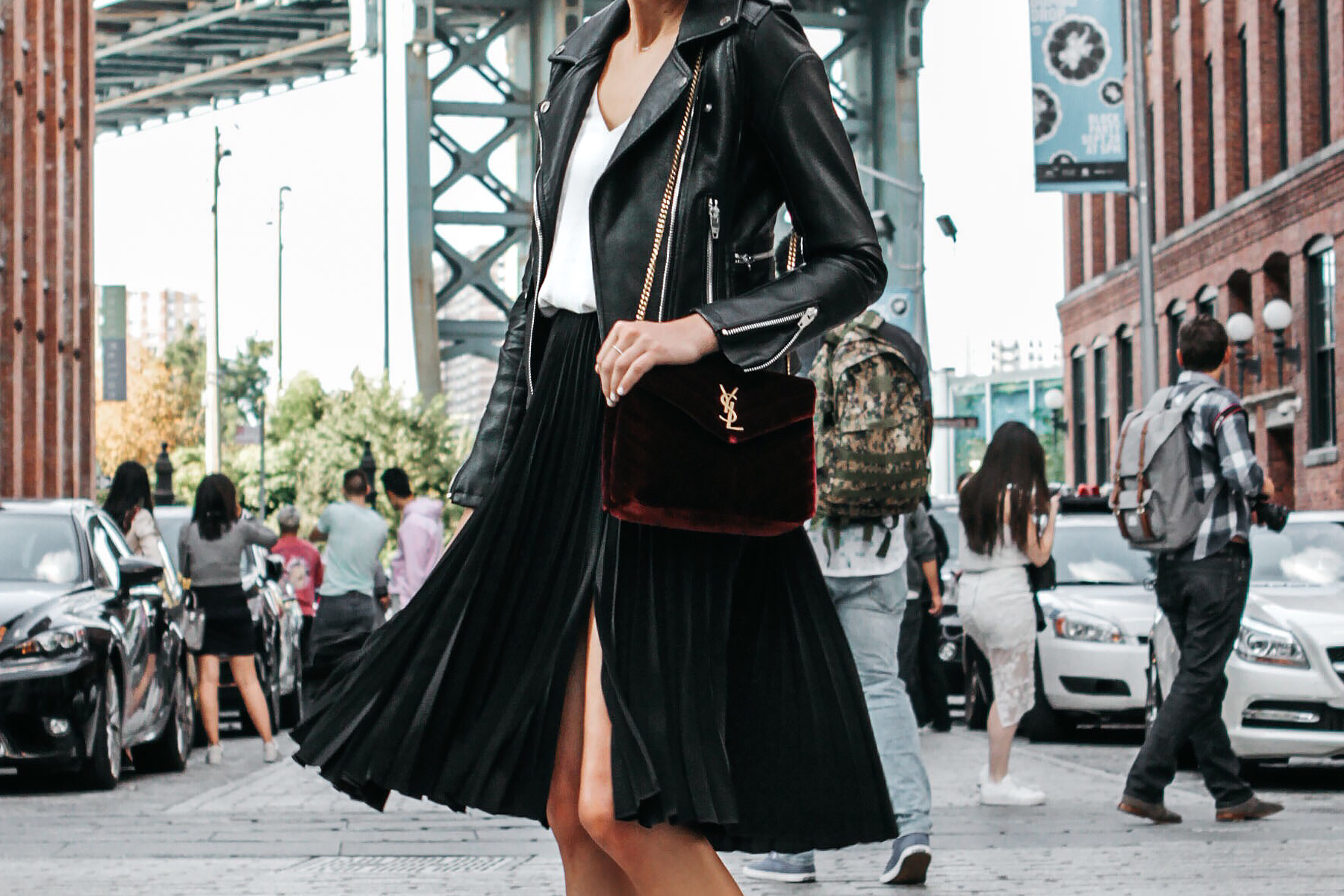 [pipdig_left]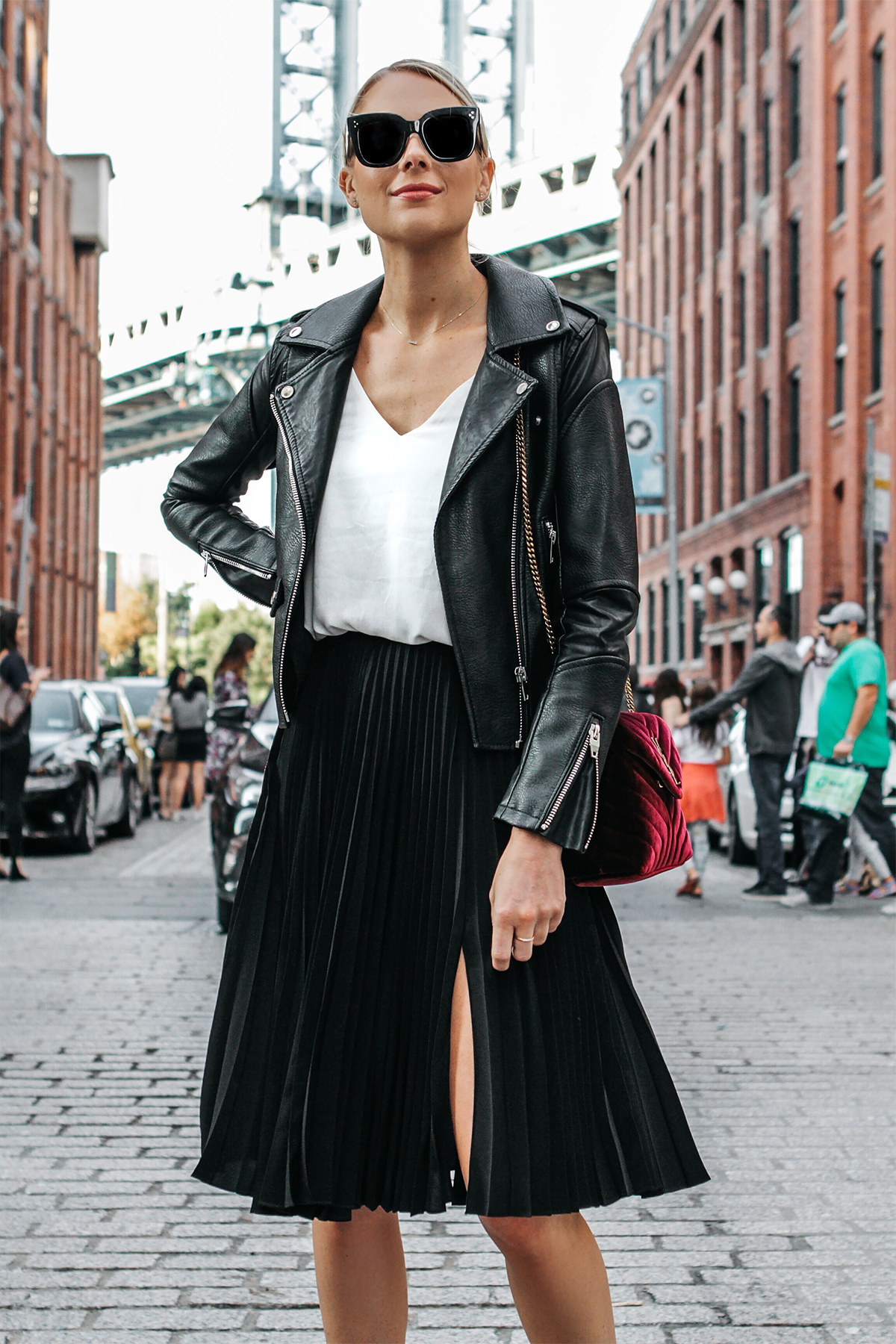 [/pipdig_left]
[pipdig_right]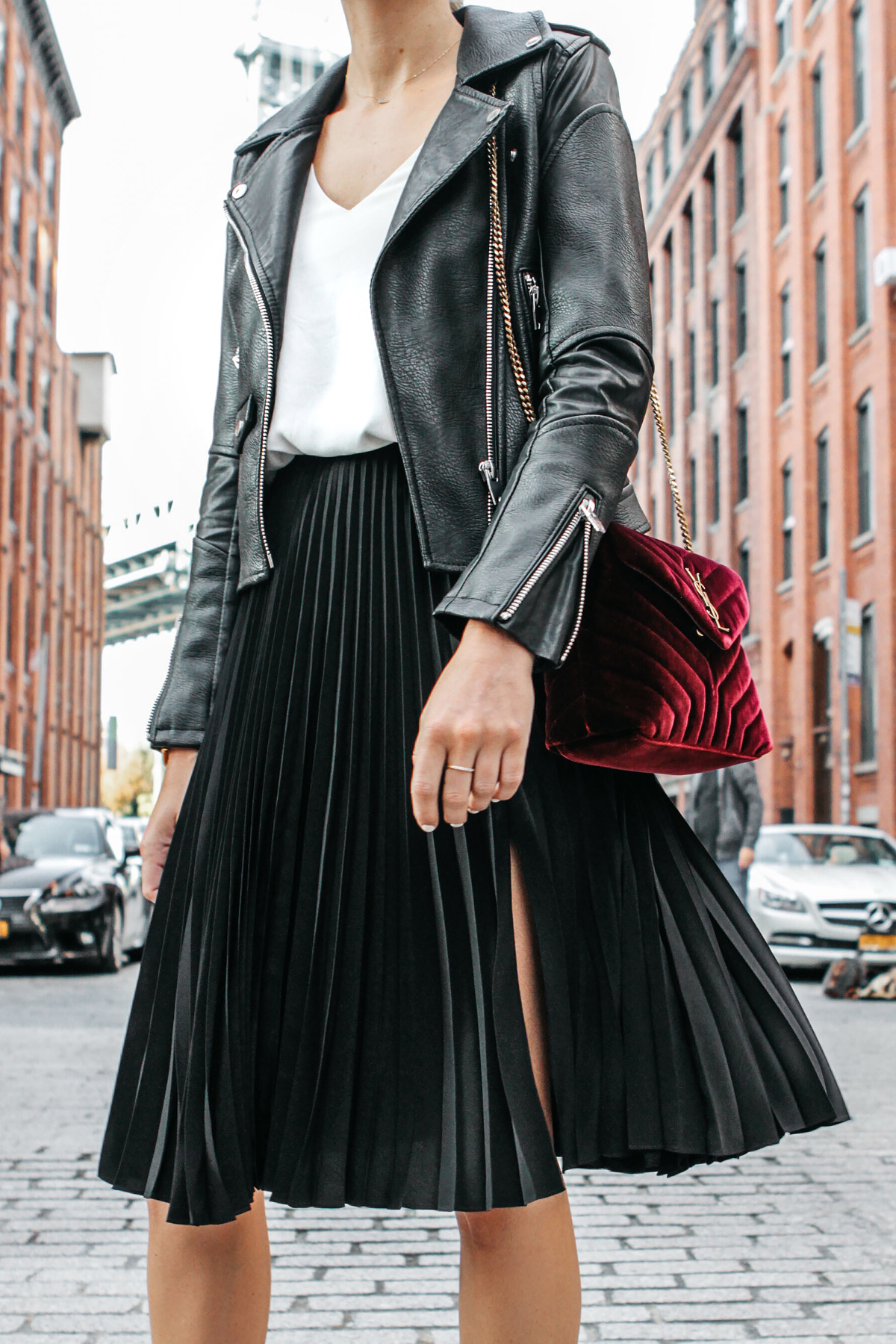 [/pipdig_right]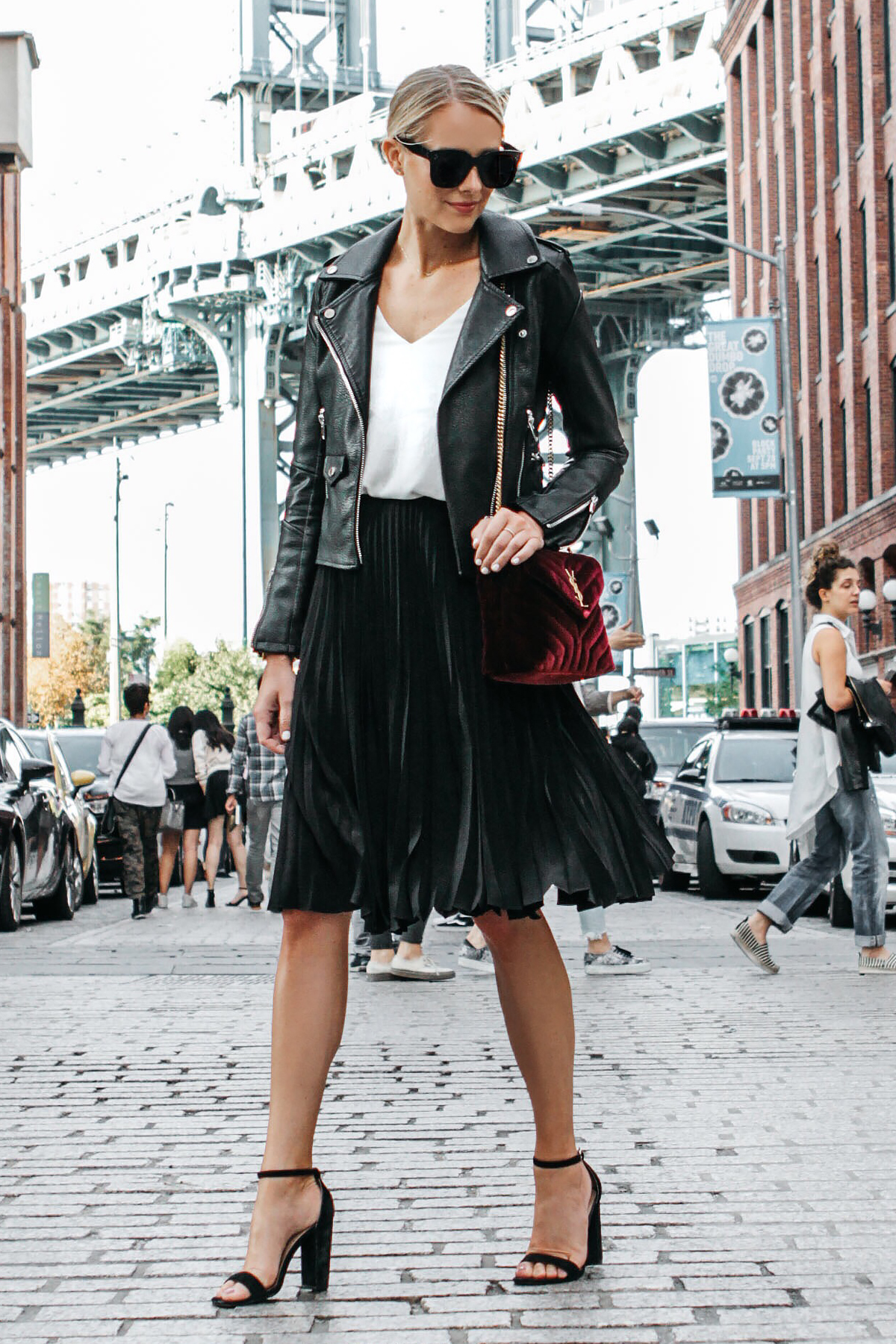 In case you hadn't noticed, one of my go-to looks is mixing feminine with edge. There's just something so impossibly cool about combining soft looks with harder looks. So, pairing my new black pleated midi skirt with my faux leather moto jacket was a no-brainer for me.
I'm a tall girl, so skirt and dress lengths can be challenging. Thusly why I love the midi look so much. It's the perfect moderate yet flirty length for anyone, no matter your height. Specifically with this black pleated midi skirt, I love the modest hemline. Plus, the fit is superb. In New York the other week, the weather lent itself to a killer look such as this. Once I had paired the black pleated midi skirt skirt and jacket, my favorite pair of heels were an obvious add-on. I chose one of favorite velvet handbags to carry around the city, and my look was done!
All season-long, I'll be obsessing over pleated midi skirts. They can be paired with cashmere sweaters, booties, and topcoats, making them the perfect transition piece for fall!
Jacket: Nordstrom | Tank: Topshop | Skirt: A.L.C | Heels: Steve Madden | Handbag: Saint Laurent (similar) | Sunglasses: Celine (similar) |
Watch: Larsson & Jennings (similar) | Bracelet: Similar

Photos: KRLMYR