[pipdig_left]
[/pipdig_left]
[pipdig_right]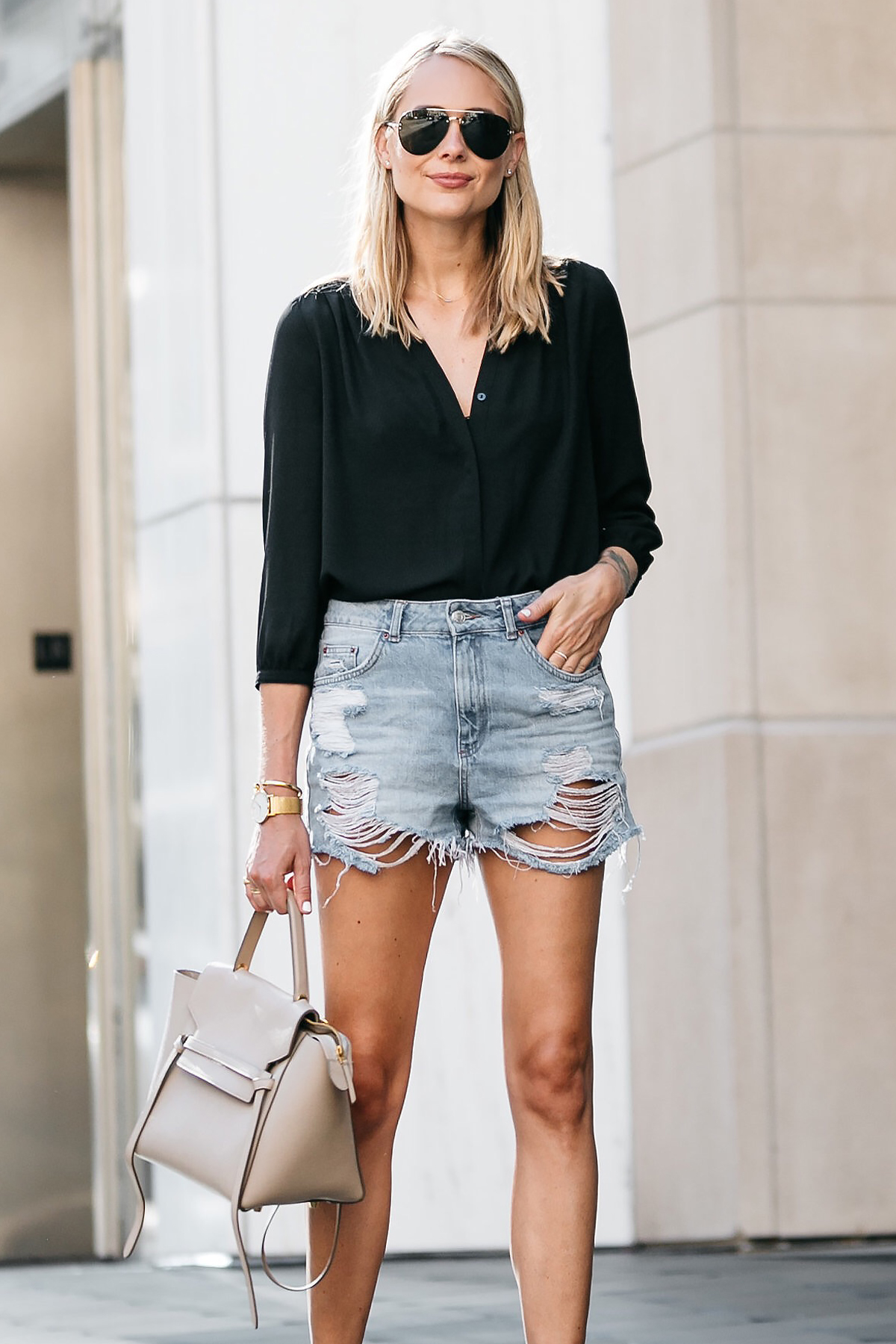 [/pipdig_right]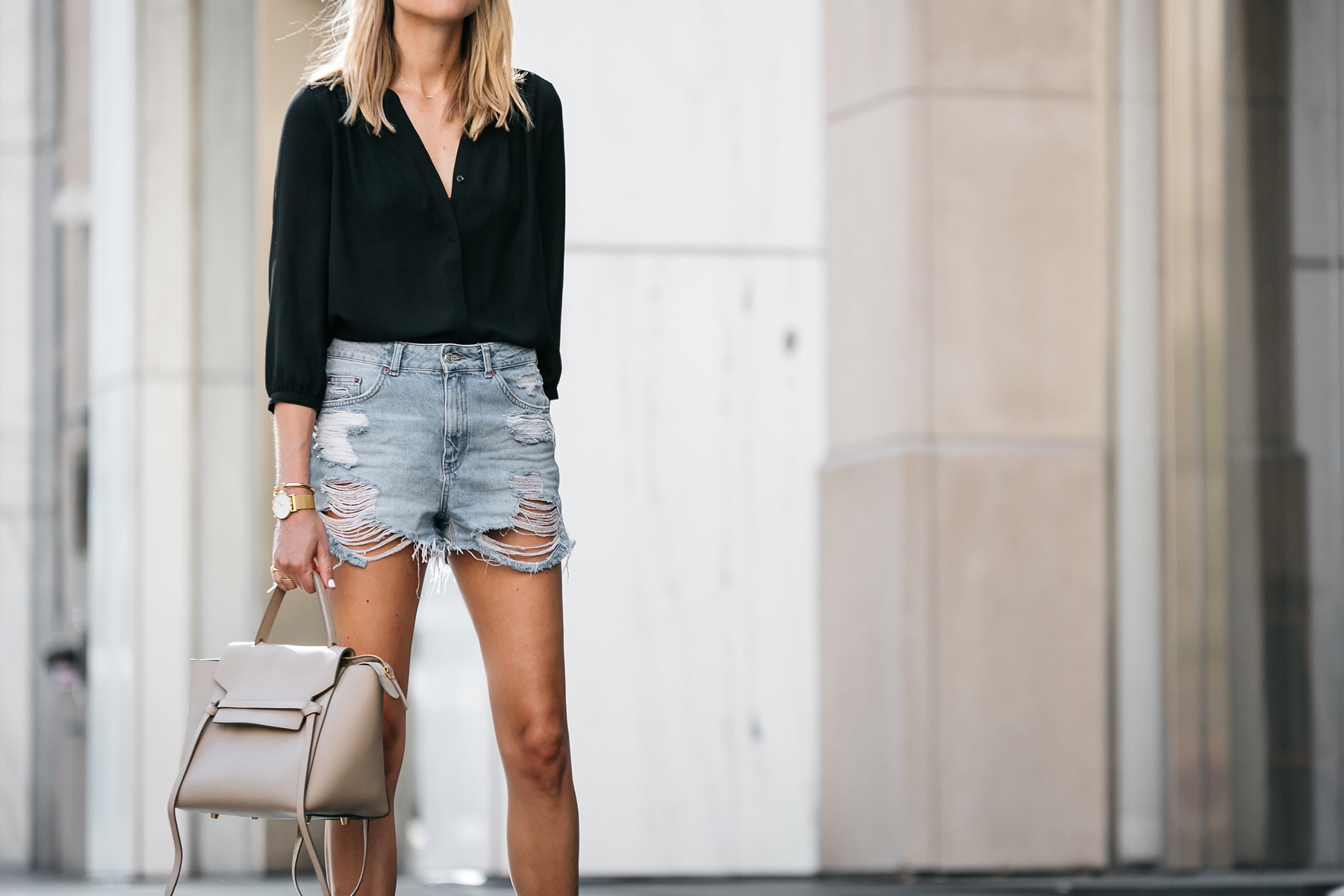 [pipdig_left]
[/pipdig_left]
[pipdig_right]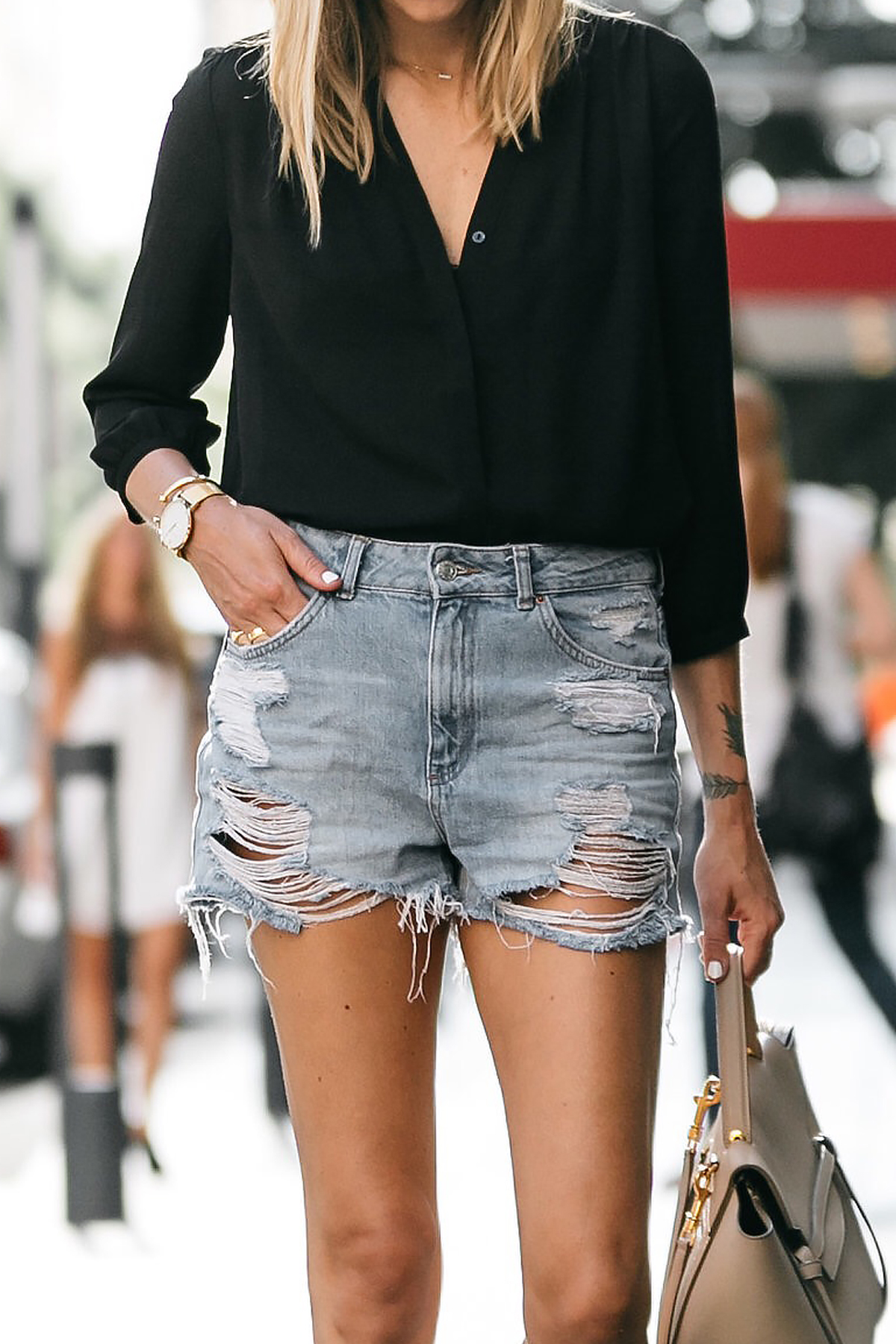 [/pipdig_right]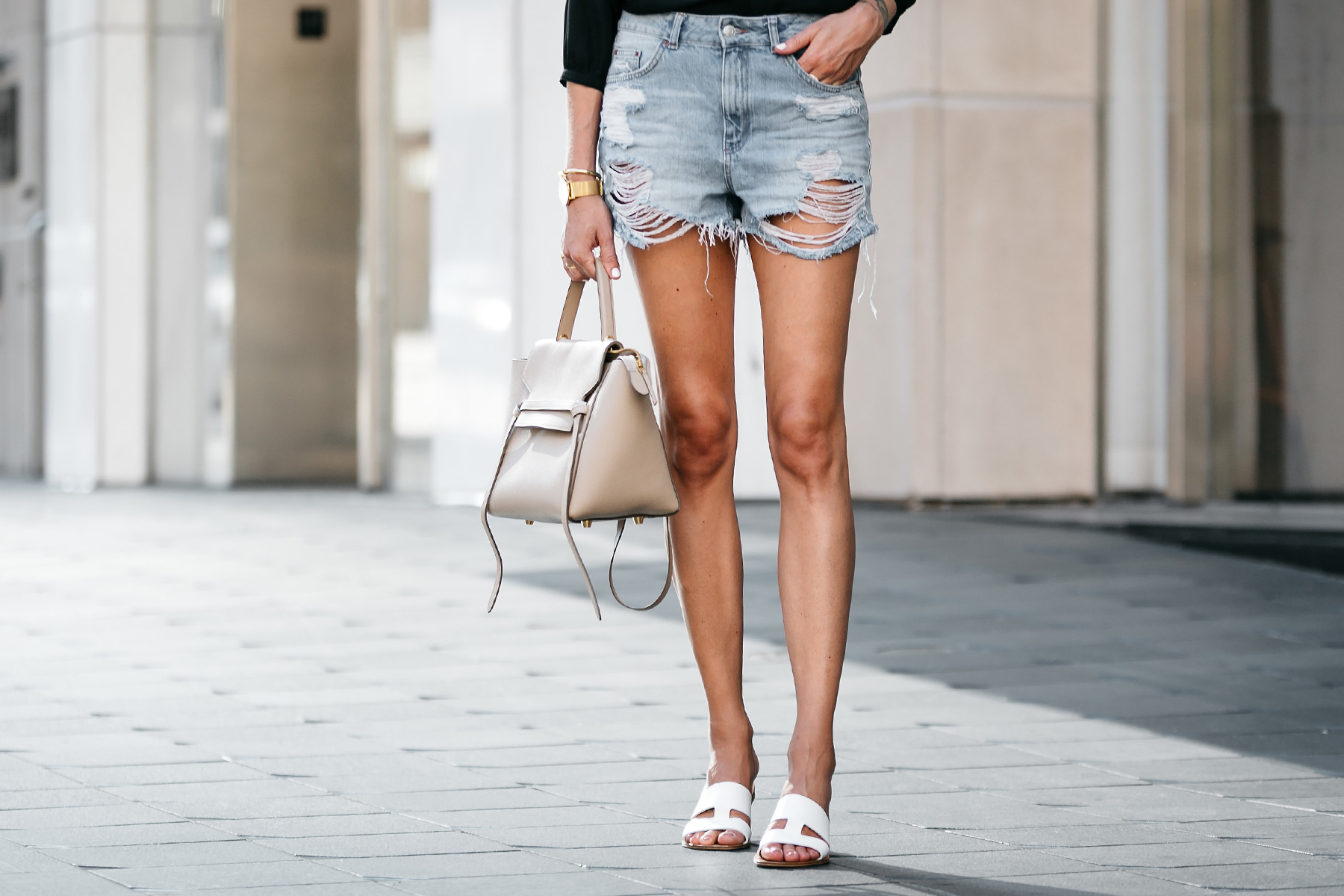 [pipdig_left]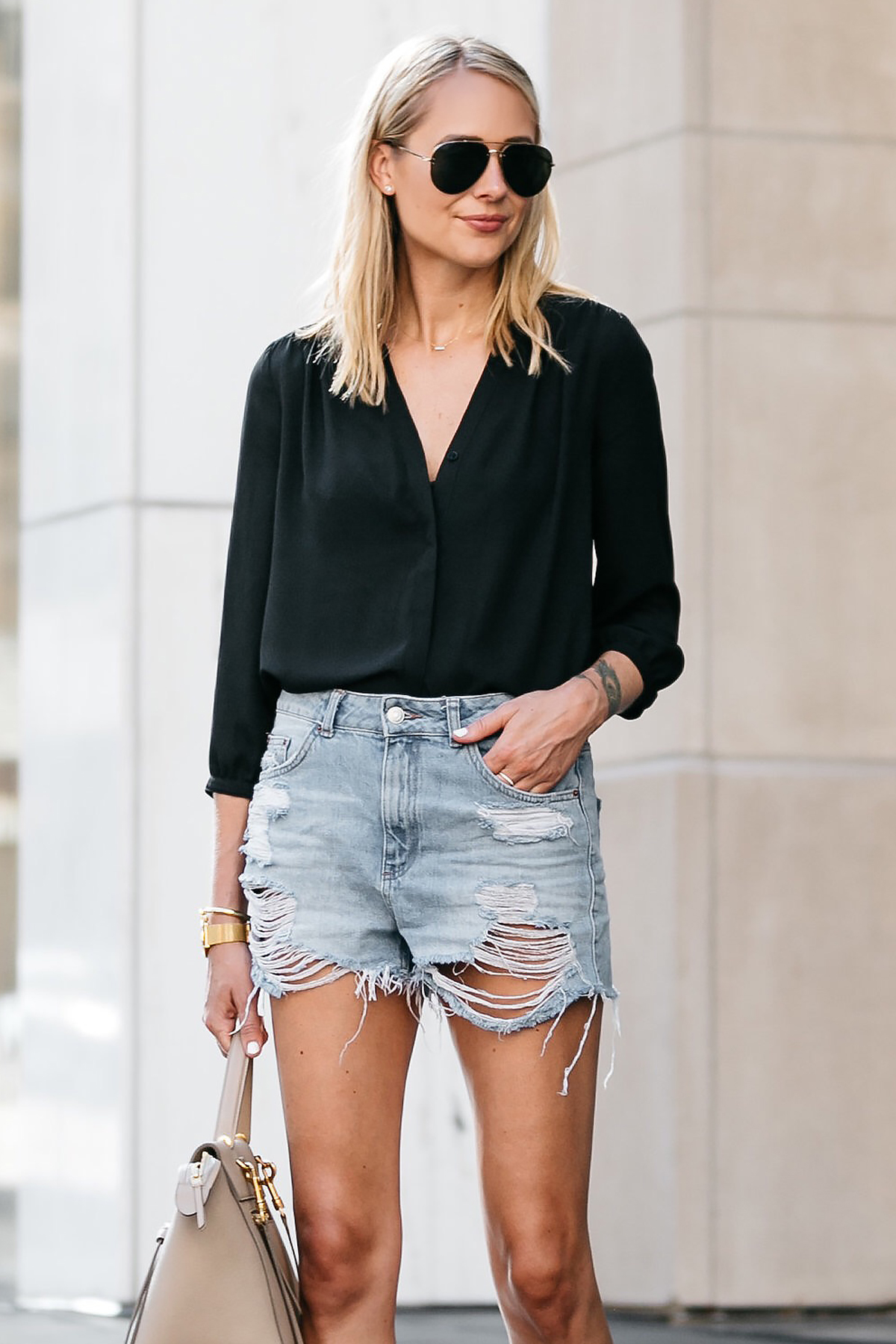 [/pipdig_left]
[pipdig_right]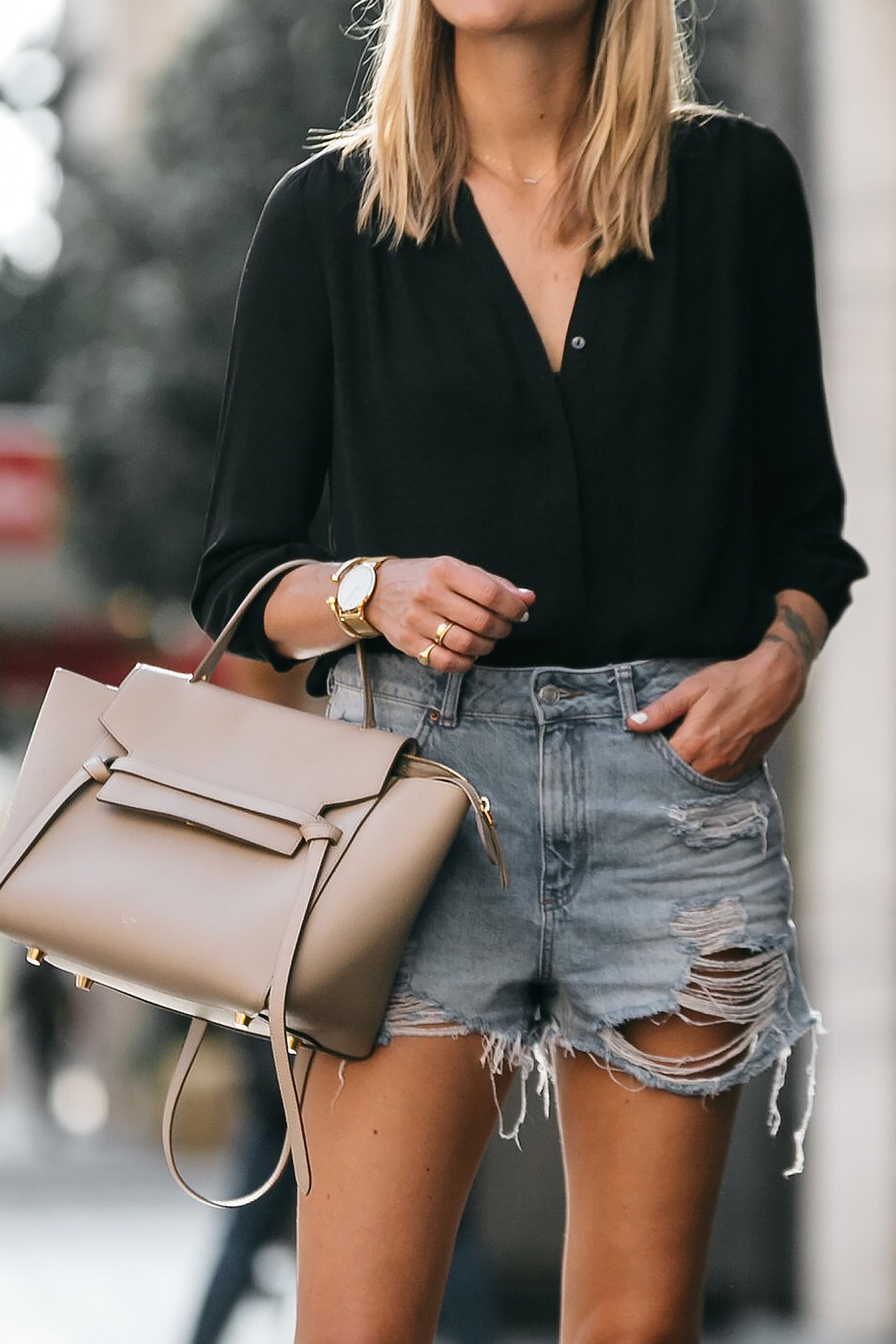 [/pipdig_right]
Lately, I've been living in ripped denim shorts. They are everything for summertime heat. These days, it's hard to find a solid pair that fit well, until now. Enter: these perfect ripped denim shorts.
Seriously, I've been wearing them almost every weekend so far this summer. They're that good. First off, they're comfortable as can be. I never knew ripped denim shorts could be this cozy. Secondly, the rips are tasteful while still looking really cool. And, of course, the best part is how many easy outfit options they provide. Like, throw them on with a tshirt and sneakers for running errands or a blouse and sandals for happy hour. Or, you can even dress them up for a night out the town with a flirty top and classic pumps (as seen here).
Personally, I paired mine with my go-to black blouse you've seen me wear before (here) and my new favorite Everlane slides. Too bad you can't sleep in ripped denim shorts because I so would with this pair! Seriously, grab these while you can because you won't take them off the rest of summer.
Top: Nordstrom | Shorts: Topshop | Sandals: Everlane c/0 (more colors here) | Handbag: Celine (similar) | Sunglasses: Celine (similar) |
Watch: Larsson & Jennings (similar) | Bracelet: Similar | Necklace: Dana Rebecca

Photos: Beckley & Co