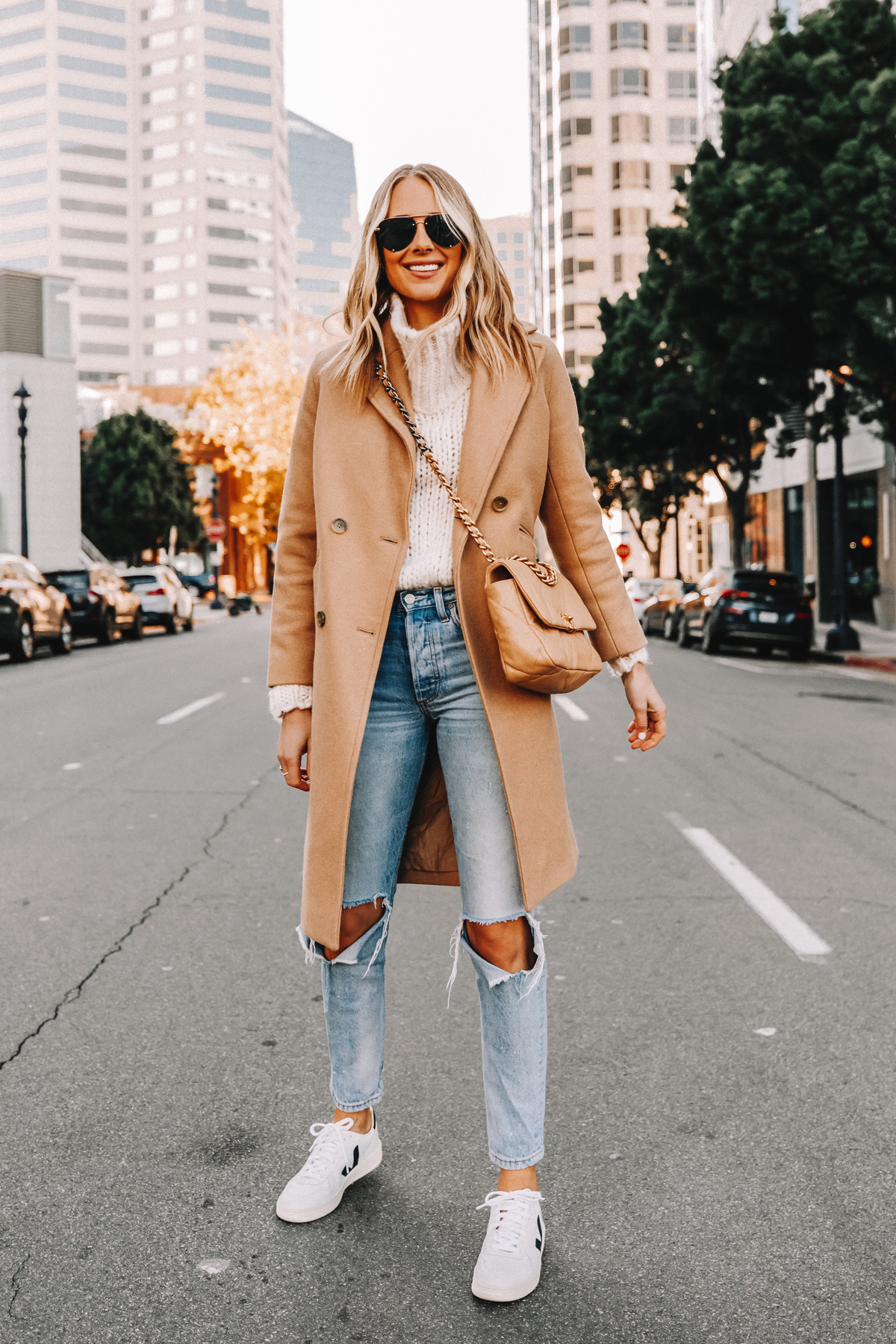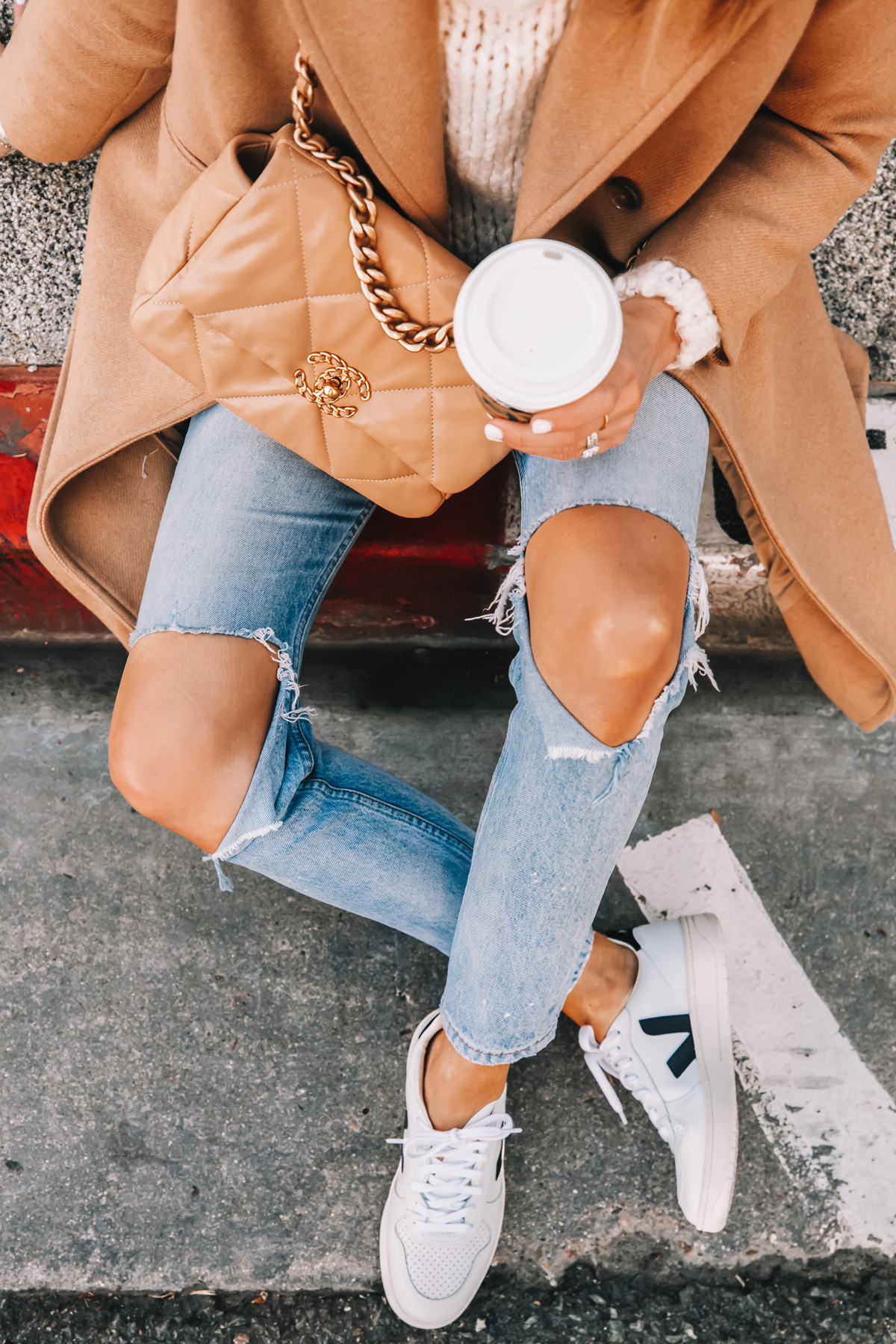 I've said it once, but I'll say it again—thank goodness sneakers are in style because it's the by far the most comfortable trend and I hope it never fades! With SO many sneaker choices, it can be overwhelming to choose the best pair. I personally have a pair of sneakers for every occasion, but Veja sneakers are some of my absolute favorites and I have some serious insight on how to buy yourself the perfect pair of Veja sneakers!
Remember - Veja Sneakers Run Big
When it comes to sizing, the Veja V-10 run big so you're going to want to size down. I know there's been some debate on the comfort level of Vejas, and I'll say this, out of the box the are 100% comfortable in every aspect except the tongue. It's on the longer side which makes it dig into the top of your foot when you walk. I almost didn't keep them due to this, but I loved the style so much I had to figure out how to make it work. 
Pro Tip: Slide the tongue all the way over to the side and it's perfect! You don't have the issue of it digging into the top of your foot when you walk and it's not uncomfortable when its slid to the side. Win-Win! 
Other than the tongue, they don't need breaking in whatsoever. They have great arch support, the soles are elevated providing all the support you need for a long day of walking. As for what socks I wear with them, I do the Amazon no-show socks and they truly and actually don't show!
I love my Veja V-10's and think they're a perfect sneaker to add to your collection. Just follow my tips and they'll  become your favorites, too!
Continue reading to the end of the post for the V10 and Esplar comparison. 
Veja Sneakers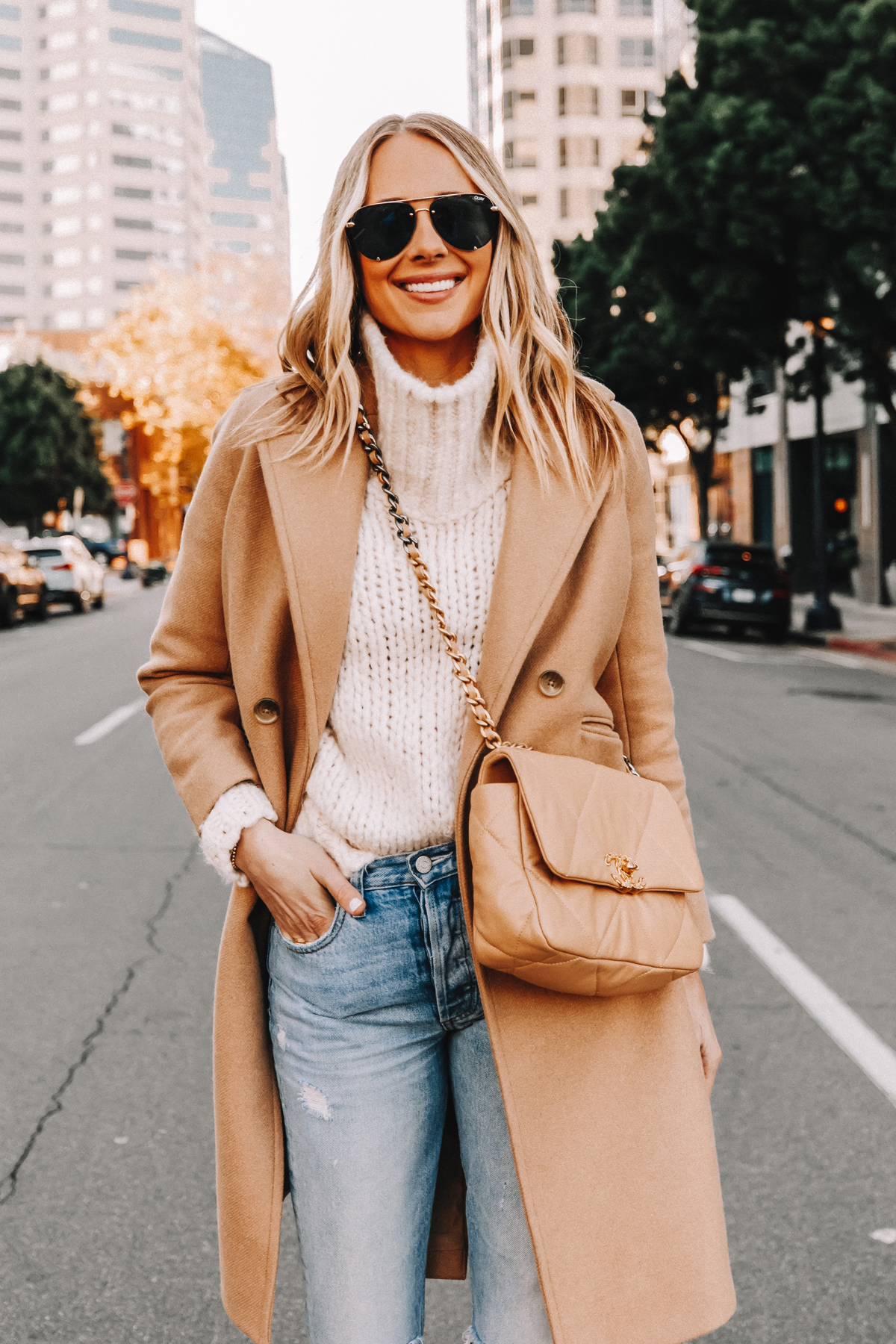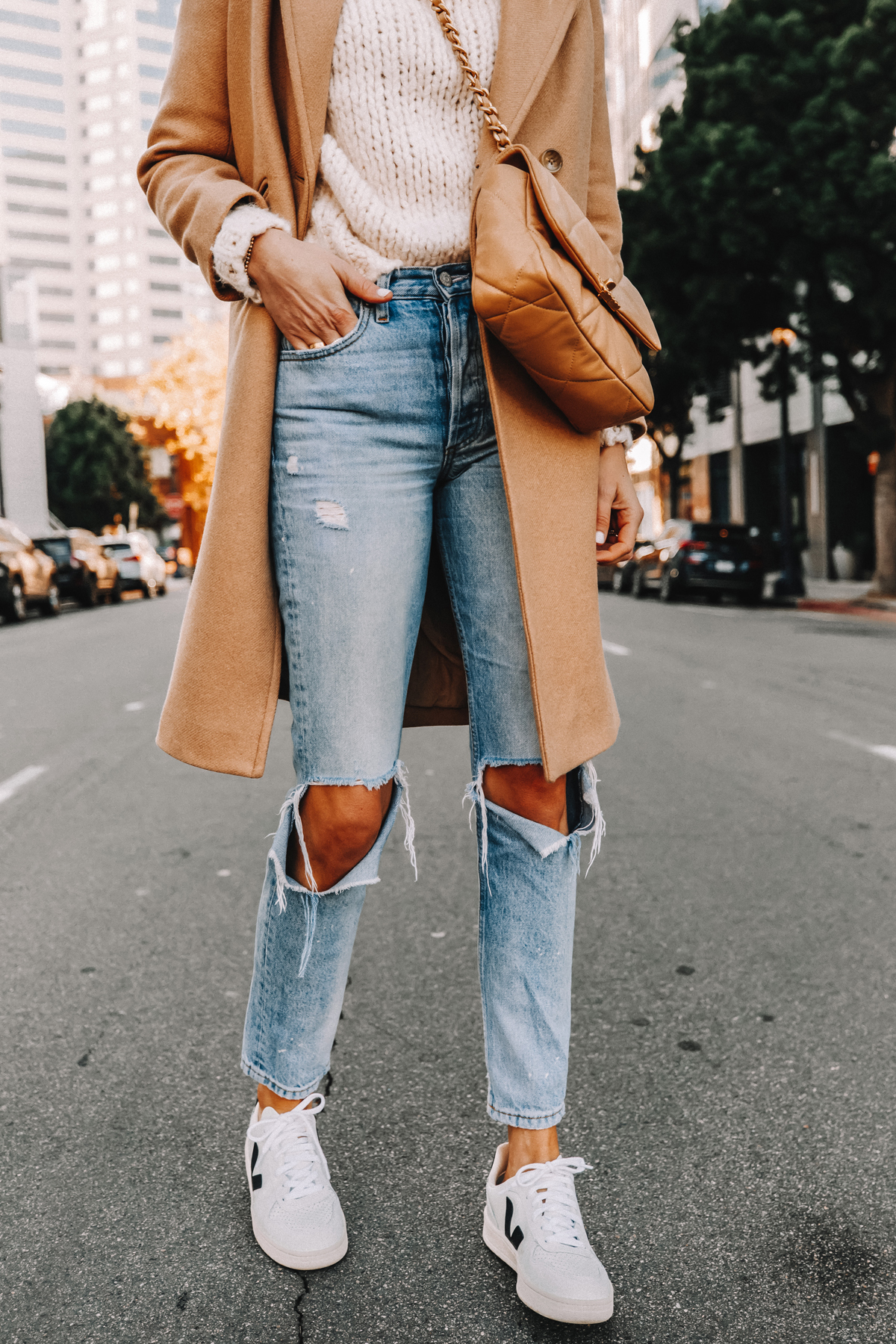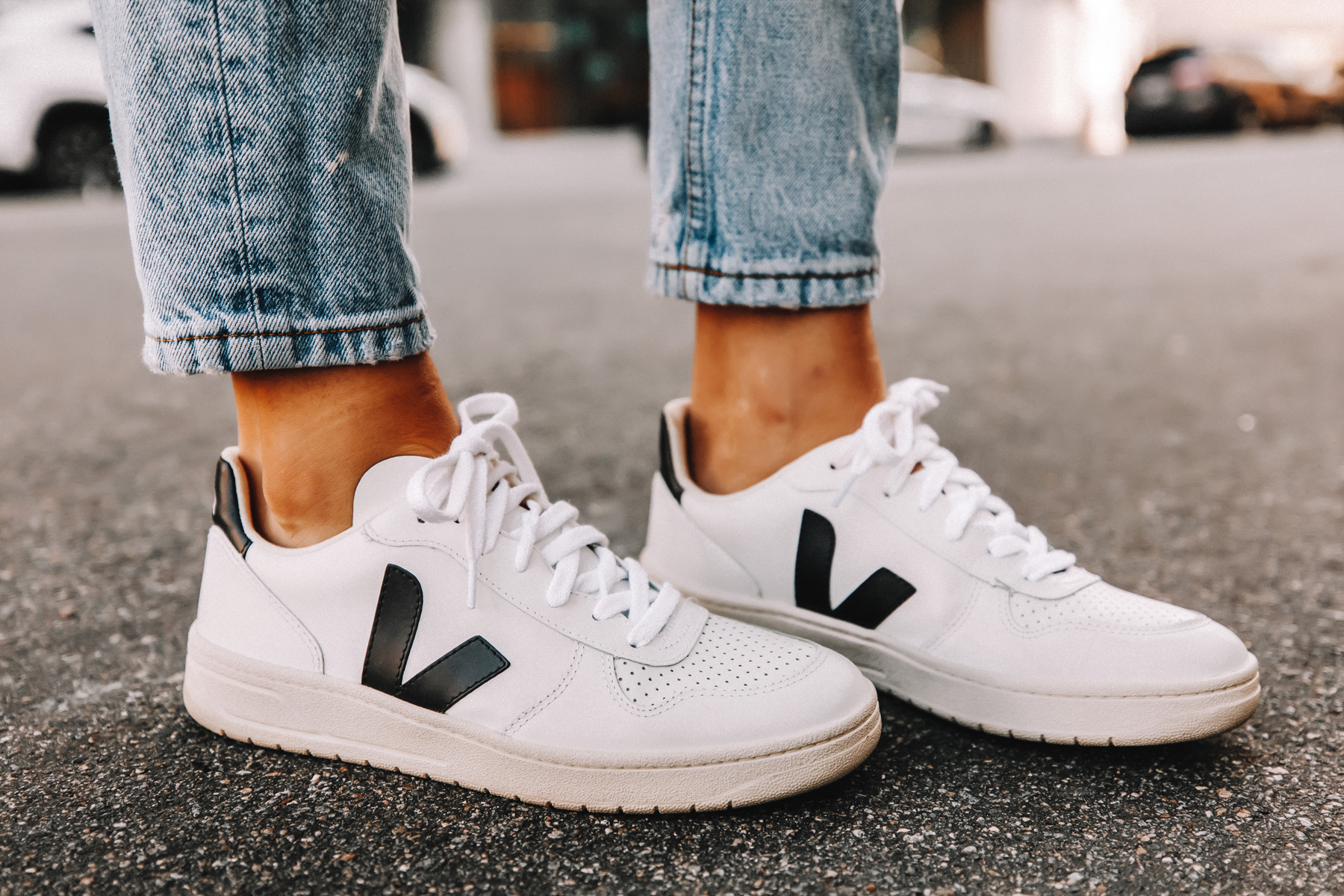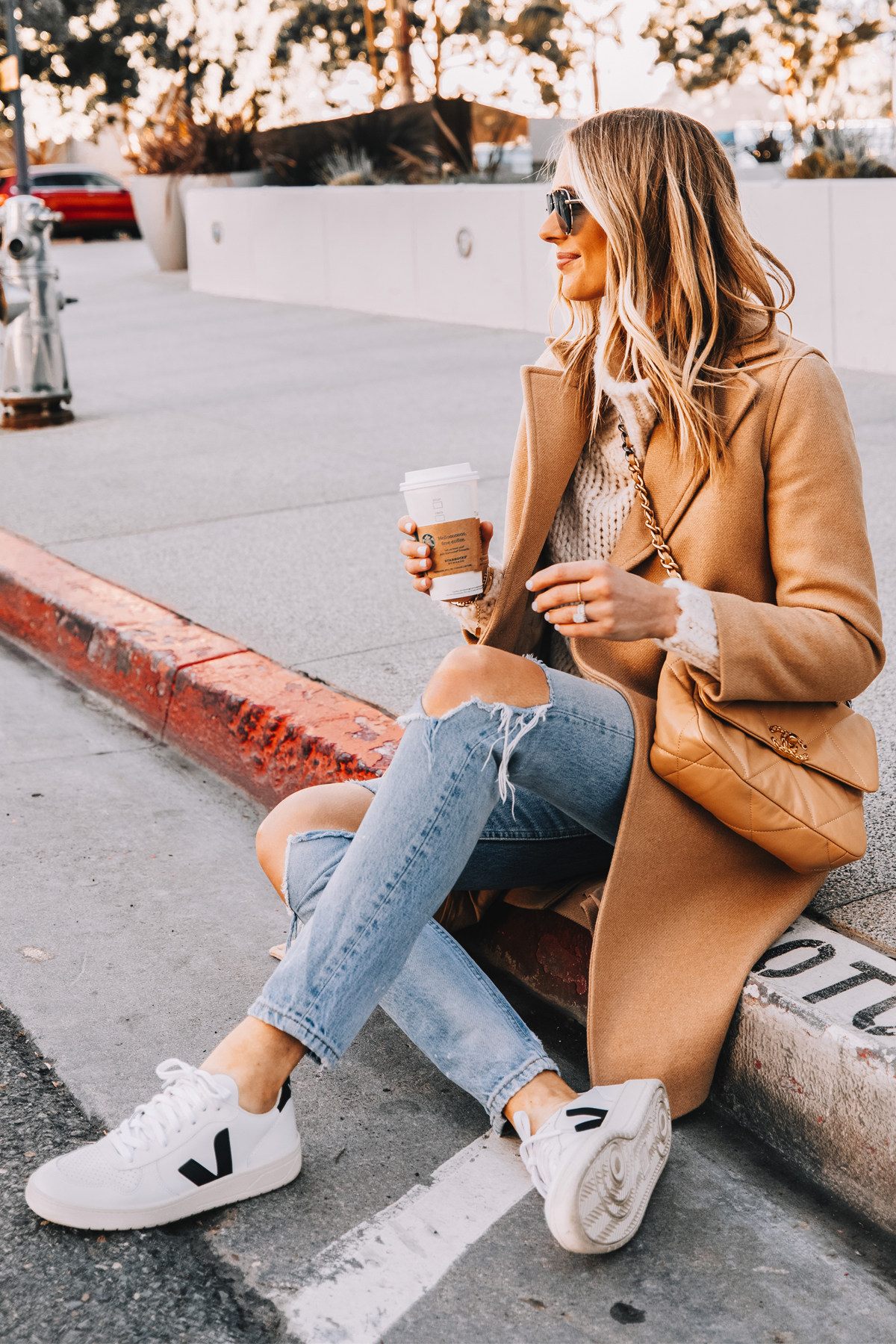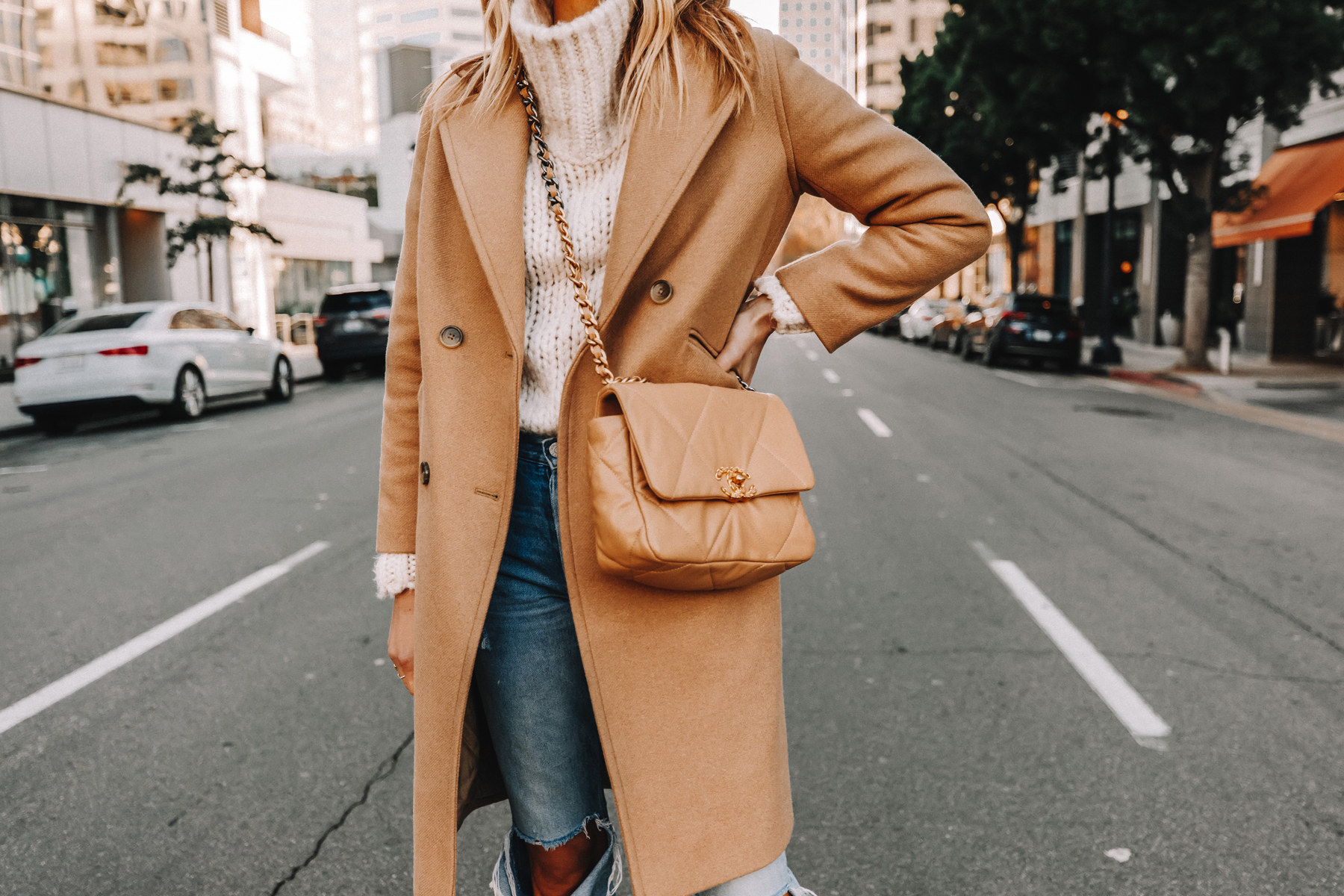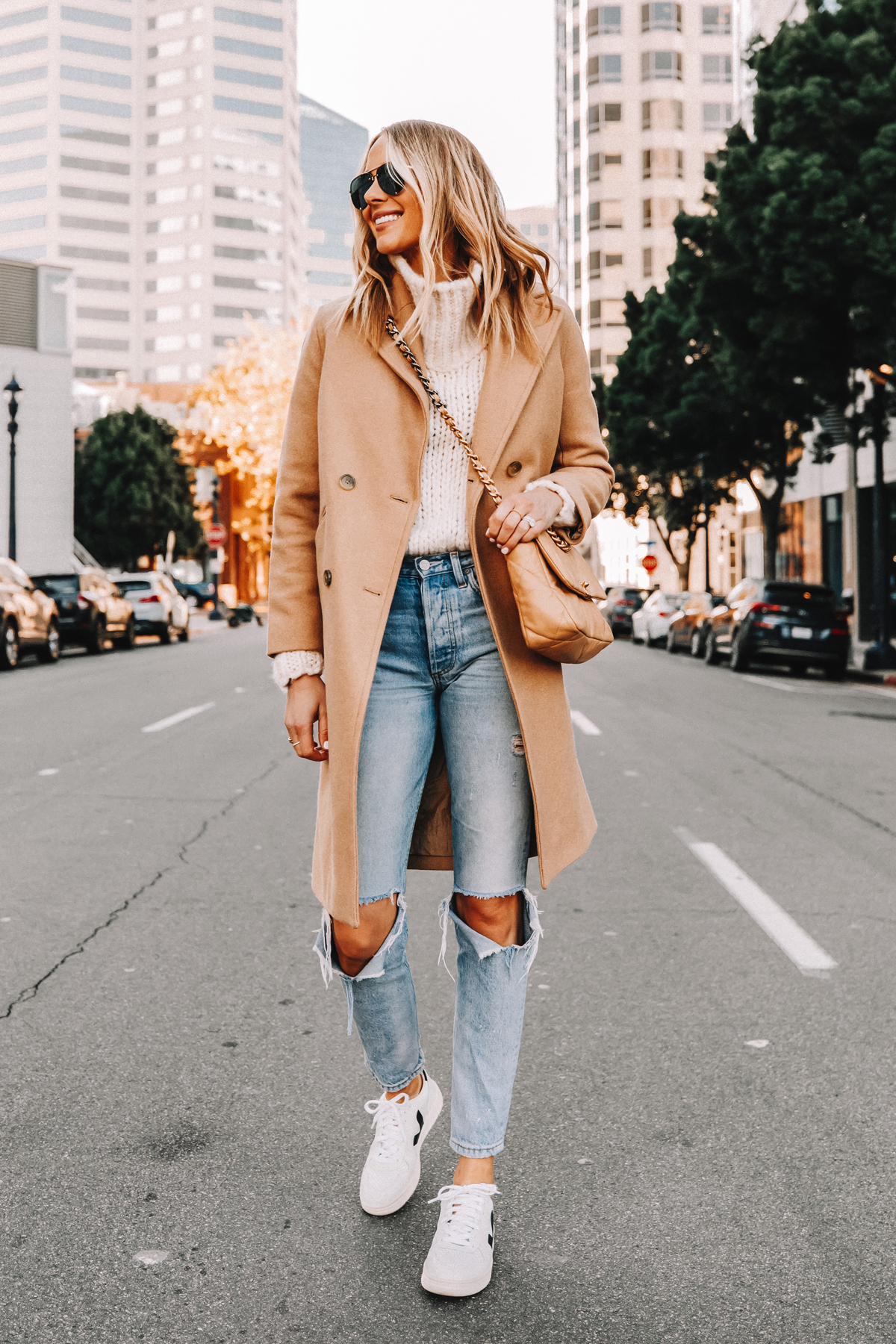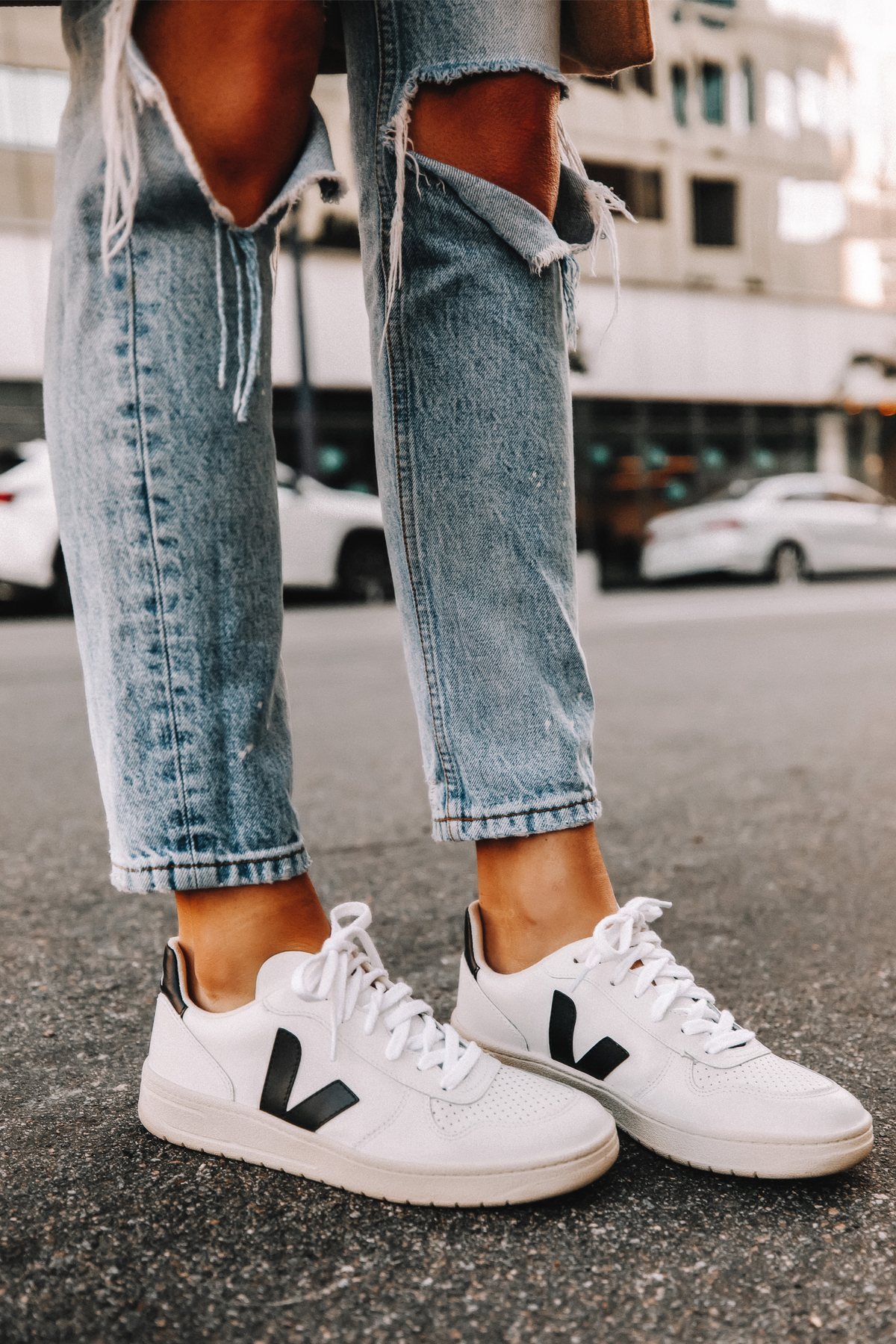 Comfort Level and Sizing of Veja V10 Sneakers vs Esplar
Compared to the Esplar, the Vejas V-10 are more comfortable right out of the box (with the tongue trick). I got my Esplars in London and walked around for a few hours and had blisters. The Esplars definitely need more time to break in, but once you do they are great! The Esplars are more low profile, so they don't provide as much arch or sole support, so if I had to pick one to wear for a long day of walking, it would be the V10s.
For sizing, I'm a US 8.5. I wear a 38 in both the V-10 and Esplars, but this is equivalent to a US 7, which is why I mentioned needing to size down. The Veja are measured in EU sizing, which can be a little tricky when comparing to Golden Goose. In Golden Goose, which is Italian sizing I wear a 38 (IT38). So a safe rule of thumb is to just order Vejas in the same sizes as your Golden Goose sneakers if you have them!
Esplar (left photo) vs V10 Sneakers (right photo)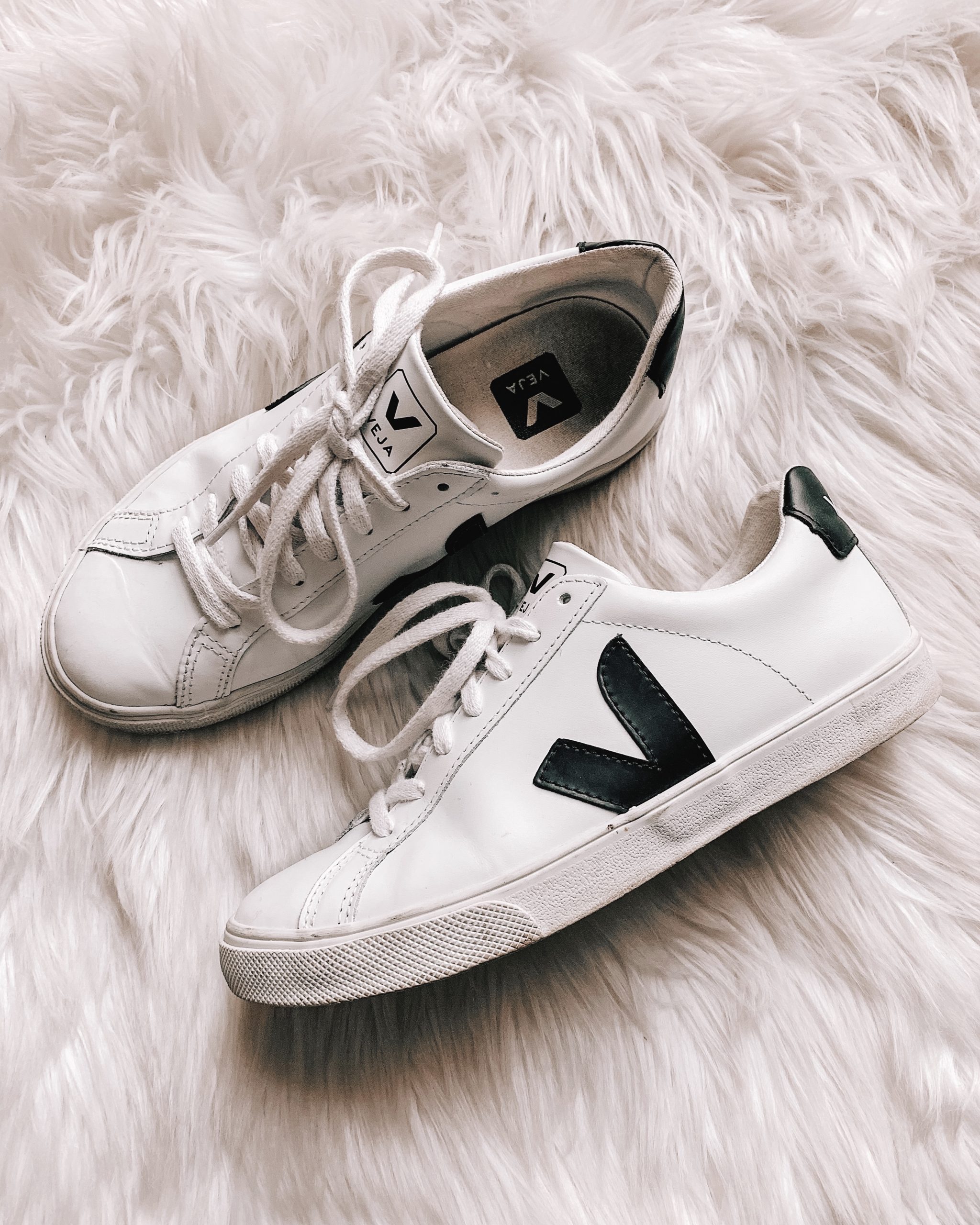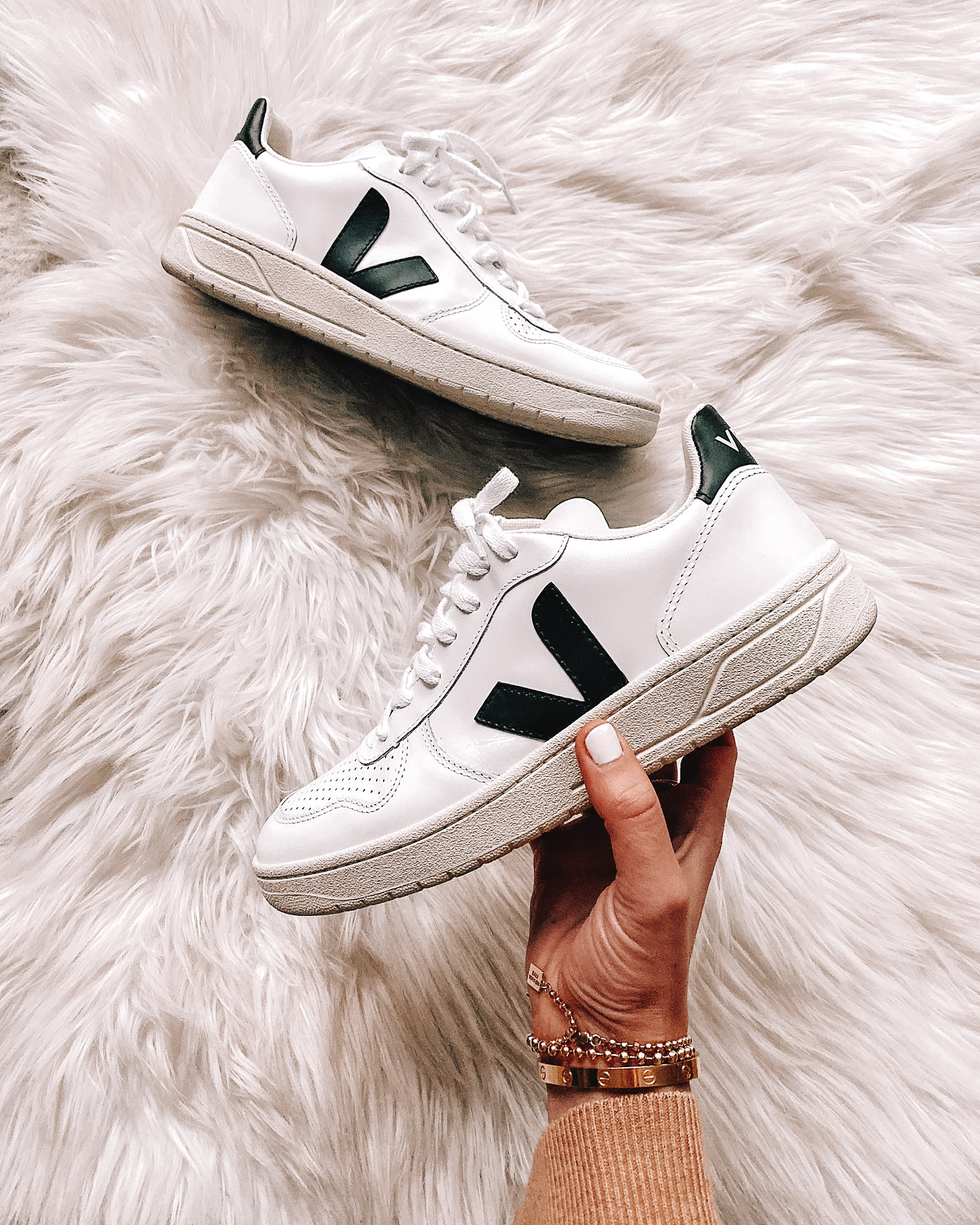 This post may contain affiliate links, meaning when you click the links and make a purchase, we receive a commission.
Photos: Arielle Levy